The college journey isn't always smooth-sailing, so here are some College Tips! These hacks, ideas, and advice are meant to help you understand the journey better, and hopefully make your college experience worth every minute!
Strategic Studying, Why Not?
15 Best Study Techniques for College Success
Studying for exams in your college is no longer as easy as high school. Gone are the days when your high school teacher would assist you in reviewing the lessons covered for the exam. You're now on your own and you have to study as efficiently as possible. Fret not! We've got a list of the 15 best study techniques that you can try so you'll be able to ace up your exams. From the repetition method, notebook method, to self-test strategy or highlighting method, see which method works best for you, and get ready to improve your academic performance!
College 101: How To Succeed in College
Whether you're a high school senior curious about college, or a current college student who wants to make the most out of your college journey, here are some invaluable tips for you to live the most memorable higher education experience ever. Basically, you'll need to prioritize your grades, social life, and sleep. When you learn to balance all three components, you'll find a great time in college!
Preparing Your High School Student For College
Parents can find valuable information and tips on this post, especially those that have a high school senior child who's going to college soon. As a parent, you'll need to send off your young adult soon. One way to provide a solid support for them is to share tips and words of wisdom so they'll know how to navigate through their college journey. While it's best to encourage them to have fun and get out of their comfort zone, it's equally necessary to remind them about being more responsible, especially about time and money.
Effective Learning Techniques for College
Are you getting tired of cramming before the exams? Have you gotten tired of experiencing mental fatigue due to pulling an all-nighter to prepare for a major test? It might be time for you to veer away from this unhealthy habit and finally incorporate an effective learning technique. Check out the three kinds and see which would be more suitable for you to learn more efficiently.
College Note Taking Skills Improvement Ideas
It's necessary to take down notes as you learn from your college courses. Contrary to some notions, note-taking is not a trivial task at all. You must find the right method and flow to organize your notes which in turn will help you study better. Understand the importance of taking down notes and know the differences between handwritten and digital notes. Also, know the different tips and strategies to take down notes effectively.
One of your many helpful resources for studying is your study notes. That's why they have to be written inefficient manner. Thankfully, there are different note-taking methods that you can apply. Emphasizing learning and not much on simply recording is an ultimate sign that you're taking down notes in the right way. By understanding the five proven methods for taking the best study notes, you'll have a more helpful study resource ready anytime you need to study.
Tips to Keep You Awake For Your College Exam
While college can be fun and exciting, there will come a time when you'll be swamped with lots of tasks, projects, and exams. You'll have to pull an all-nighter for days you couldn't count, and if you're not used to it, you might have a tough time keeping up with your academics. To continue earning decent grades on your exams, you must apply these tips, so you'll stay alert and productive during study nights.
Why You Need to Make a College To-Do List
Nothing beats the feeling of staying organized and knowing what to do next. If you're craving this easy-going feeling, a to-do list is all you need for college. Having a list of things to do will enable you to make the most of your college life while ensuring that your responsibilities and obligations are also done.
Getting Better Test Scores, How To Ace The Test
Everybody wants to ace the test, but is it possible? With the tips listed here, you'll find essential tips to do before your exams are approaching. Remember that preparing for the test is crucial. And so is your actual testing time. You must know how to strategically answer the questionnaires by being mindful about the time. All these strategies and more will earn you a good grade for sure!
Acing Your College Application, Exams and Interviews
Preparing for Advanced Placement Exams
The Advanced Placement Exams which are for high school students will be taken during May, so it's best that you know the nuts and bolts about it. Preparing for it thoroughly will give you more opportunities to earn credits for college. By being aware of the AP Exam scoring, AP Exam formats, and tips on how to prepare for it, you'll be guided through on how to take these exams without hiccups.
8 Things to Highlight in Your College Application
Applying for college requires application components that need to be prepared beforehand. Get yourself familiar with eight important elements to focus on your college application this year. You can accomplish to stand out among the rest of the candidates by making sure that you set your best foot forward.
8 Tips for An Outstanding College Application Essay
As high school seniors proceed to apply for college, a college application essay could be one of the admission requirements set out by universities or colleges. Writing an elaborative and high-quality essay is crucial to stand out from other student candidates. Along with tips for writing your best essay, you'll learn more about essay prompts, how to overcome the challenges of writing an essay, and the preferred length for it.
The Top 10 College Application Do's and Don'ts
Applying for college can be considered one of the toughest phases of any learner's life. It's essential to apply as early as when you're in junior high school. Learn more about what needs to be done, and what should be avoided when applying for college. From understanding the cost of applications to knowing all the requirements, you can be better informed on how to get admitted to the college or university of your dreams.
ACT and SAT: Here's Everything You Need to Know
While many schools have become test-optional, there are still some that require ACT or SAT scores as prerequisites when joining college. These standardized tests are crucial for you to make or break your chances of attending your chosen college or university. Hence, it's important to be familiar with ACT or SAT tests, how to prepare for them, and which test to take.
10 Tips To Prepare for a Job Interview – and Ace It!
Graduating from college is indeed an achievement unlocked. However, the next stage is even tougher than you can imagine because it's now time for you to find a real job. These tips will help you prepare for a job interview. By preparing for the interview questions and by asking the right ones, you can simply ace your interview and get a job right there and then!
College and Your Career
10 Highest Paying Associate Degree Jobs
Do you assume you need a bachelor's degree to land a high-paying job that can lead to a rewarding career? Think again. Associate degree jobs are just as valuable as bachelor's degree jobs, if not more so in some cases. With just a few years of education, you can be well-prepared to earn a higher-than-average salary doing something you enjoy.
If you're in high school, you've probably been told repeatedly by guidance counselors, instructors, and other well-meaning adults that you need to go to college to make a good livelihood. Is a college education, however, worthwhile? While everyone has an opinion on this, it is apparent that a bachelor's degree may still be beneficial in the long run. However, the decision is always yours; here is an article to help you decide for yourself.
100 Questions to Ask When Choosing Your College or Major
Deciding on what major to take and which university to attend is a big deal for any incoming college student. These 100 questions will help guide you to have a better decision, one of which you'll never regret until you're in your last year in college. Tackling everything related to academics, faculty staff, financial aid, location, campus life, and career development, you'll somehow feel at ease when you'll know the right questions to ask.
15 Common Money Mistakes College Students Make
College students will begin to make many of their own financial decisions. And, while many students are likely still working out how to make their personal finances personal, those who never had formal financial education may be prone to making a few short-sighted decisions with disastrous long-term effects. Here are some frequent financial mistakes that college students make and some tips on how to avoid them.
5 Ways to Navigate Your Career While in College
It's pretty common to start planning way ahead of your future by setting out career goals even while in college. While you may seem unsure about what career path to take, for now, let the different ways help you navigate your career as early as now. These will strengthen your foundation and prepare you for what lies ahead when you're finally set out in the real world.
Finding the Perfect College: Factors to Consider
Choosing the right university or college is not as easy as it sounds. You must consider a lot of variables that can influence your choice and decisions. Read about what these factors are, and be able to belong in a learning community that's right for you. From considering programs and cost to locations and practicality, these will all help guide you to make a better college choice.
Navigating the Idea of College Visits and Tours
Visiting the facilities and amenities of a college can potentially influence your decision-making when it comes to choosing the right university. It's essential to visit or tour your college of choice. You can learn more about them if you join a conventional campus tour, an open house, or stay overnight while on a college visit. However, if these options are not viable for you, you can always have the virtual campus tours which are now offered by most learning institutions for your convenience.
Extracurricular Activities That Get Noticed by Job Prospects
There are more advantages to joining extracurricular activities other than being social and building networks. Employers also take into consideration the out-of-school activities and clubs that you've been a part of. Somehow you can acquire skills from those opportunities too. So, with that in mind, choose the right extracurricular activity that can add value to your CV and generate interest from business leaders.
What's a Gap Year? Here's All You Need to Know
If you want to earn experiential learning after you finish high school and before you set out for college, taking a gap year is the right choice for you. It's important to understand how it works, and be aware of its pros and cons, to fully understand whether it's the best way for you to transition your way to college.
The Differences Between Internship and Externship You Need to Know About
Internships and externships are both equally effective if you want to stay ahead of the pack. However, how does one differ from the other exactly? Find out more about their differences, in terms of their credit, payment, and experience. Know what to do so you can land a successful internship or externship.
Your college life holds more meaning especially if you intend to live on campus. Be able to weigh your living options by comparing the merits and demerits for both options such as off-campus or on-campus living. Know your options when you decide to live in your college and be familiar with some of the best college dorms you can find in the nation.
Your Guide to College Clubs and Organizations
Avoiding monotony and a tedious studying journey can be made possible if you join the best college club or organization! It sure is refreshing and allows you to look forward to something exciting after your brain is bombarded with too much information from your courses and classes. With this guide, you'll be able to choose the best extracurricular community to join.
Getting Ready for College While in High School
While some students feel like going to college simply means choosing the college and major you want, there's more than this. Enrolling in a college entails processes, requirements, prerequisites, and qualifications needed. It's safe to say that your high school performance will somehow determine which college you can qualify for, so develop your skills early on and prepare for the future even while still in high school.
Read This If You Don't Know Which College Major To Take
Perhaps the toughest decision to make when attending college soon is what major to take. It's natural to feel overwhelmed due to so many options offered by numerous schools. However, if you want to determine what you really want to pursue, you must follow what your heart wants and apply the tips mentioned here.
Why Extracurricular Activities While In College are So Important
The importance of extracurricular activities can't be emphasized enough. You will be exposed to many opportunities to learn, grow as a person, build your network, enhance your time management, and they can even affect your job applications. So choose the right extracurricular activity and take advantage of all the benefits mentioned.
All About the Modern College Student
With today's technology, college education has taken a complete 180-degree turn. Colleges are no longer like the ones your parents attended. College students and technology are virtually recession-proof markets. Higher education policy at the federal and state levels is evolving to accommodate the unique needs of these students and assist them in succeeding. Read on to learn more about today's college students.
20 Shops that Offer College Student Discounts
Getting a degree and earning ends meet might be challenging in today's world. Tuition is unapologetically high, loans won't be forgiven until you acquire a regular job, and student life isn't getting any cheaper. The good news is that most retail business owners were previously students, so they understand your difficulties and provide significant student discounts through their stores. We've prepared a list of stores that offer student discounts, ranging from clothing stores to food and dining facilities – so dive in!
When you go to college, it is critical that you have a solid financial foundation. Financial education for college students equips them with the knowledge to make sound financial decisions. College is sometimes the first time a young adult is required to make everyday financial decisions, and it is critical that they feel prepared.
Job Hunting In The Digital Era
Current college students and recent graduates understand that getting that ideal job or internship requires more than just experience and contacts. It is about being clever enough to explain your abilities and ambitions through a digital story. Although you can now readily view job applications and contact hiring managers directly via email, millions of other job searchers can as well. The key to exploiting the digital environment to locate work is learning how to use the resources at your disposal.
Your Definitive Guide to College Degrees and Majors
Choosing a major may be difficult, especially if you have numerous interests or are unsure of what professional path you want to take. Many aspects should be considered before committing to a major, including the cost of the school, income expectations, and job rates in that profession. You should also consider your personality, personal and professional objectives, and hobbies. Here is your definitive guide to college degrees and majors.
Keeping Debt to a Minimum While in College
Student loan debt in the United States is rising six times faster than the overall economy, with the average student borrower owing about $40,000. If you wish to avoid that bullet, remember that an ounce of prevention is worth a pound of cure. To decrease or prevent student loan debt totally, use the following education tactics before enrolling, during your college years, and after receiving your college degree.
Your Definitive Guide To The FAFSA
The Free Application for Federal Student Aid is the financial aid application form used by the federal government, states, universities, and other organizations. It is your key to obtaining grants, scholarships, work-study programs, and federal student loans if you submit it. The FAFSA is the starting point of everything. Submit the FAFSA every year you're in college; it only takes around 30 minutes to complete when you're prepared. Here is your comprehensive FAFSA guide.
Online Jobs for College Student
Between courses, volunteer work, and socializing, working throughout college can help offset some large expenditures, but it can be tough to fit a rigorous work schedule into the equation. This is where internet jobs come into play. These online jobs for students may provide you with the flexibility you want. Furthermore, online employment frequently pays more than on-campus occupations.

12 Hacks For Finding The Best Scholarships
Receiving excellent scholarships may make a significant impact on your life after graduation. The larger the scholarship you receive (or simply, the more scholarships you receive overall), the smaller the loan you must take out, and the sooner you will be able to repay it. All of this begins with locating excellent scholarships. With so much at risk, it pays to use every resource available to you to obtain the largest scholarship amount possible, whether through one significant chance or multiple smaller ones.
How To Give Yourself a College Education for Free Online
Nowadays, it appears that you can learn almost anything online for free, but of course, some of that information is better than others. The good news is that there are several ways and places to educate yourself online for free, and here are some helpful hints on how to get a free education.
Achieving Excellent College Health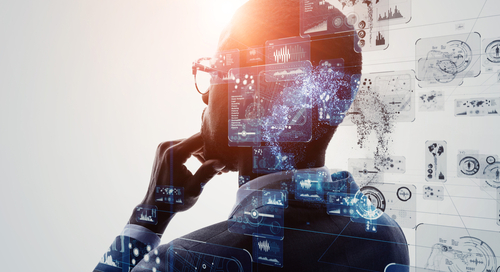 10 Habits for Your Mental Health in College
Even young students can suffer from mental illness as early as even in high school. With college life being too hectic for some, it's not a surprise why the number of college students suffering from poor mental health is increasing. By being aware of the different mental health problems, you can diagnose symptoms earlier and seek treatment right away. It's also significant to follow tips so you can keep your mental health in check.
5 Ways to Surviving Through Everyday College Life
While some people claim to have the best time of their lives in college, you should know otherwise. It's also filled with crammed projects, tasks, pressures, and all your other student obligations. Do you want to know how to survive these crucial four years? By applying helpful tips, you can work your way to finishing college alive and healthy!
Ways to Fight Stress In College Life
Let's face it. College life can be stressful at times. With all the demands of your professors, classmates, part-time work, and your extracurricular activities, it sure is hard to fight off stress. However, by having time management to do important things like exercise, getting enough sleep, doing the things you love, and spending time with your loved ones, you can stay sane and keep your mental stress at bay.
Better Sleep in College: Is It Really Possible?
With so many things on your plate right now, you might once have thought of foregoing sleeping, only to be unproductive and demotivated the next day. Sleep is crucial to being a self-reliant and dependable college student. Know more facts about the importance of sleep and change your sleeping routines to make the most of your daily optimal performance.
Getting Through School Days When Sick, Tired or Not Feeling It
Going to school is not all rainbows and butterflies. Your body or mind will sometimes fail you, as well as your mood and motivation. It's crucial to get familiar and be informed on the right steps to take when you experience either of these downing emotions and sick physical conditions. Remember to prioritize your health more than anything else, so it's best to take action as early as possible before your physical and mental health gets severely affected.
8 Ways to Make Your Winter Break Worthwhile
Who doesn't love winter breaks? It's the best time to be merry and to spend time with our loved ones and family. It's the right time to do the things that you've always wanted, yet couldn't because of educational commitments. There are eight suggestive ways that you can do to make your winter break worthwhile, enjoyable, and productive all at the same time. If you've run out of activities to do, they sure will come in handy!
5 Best New Year's Resolutions for College Students
Every time the year ends, you can't help but start thinking of the new things you want to accomplish the next new year. New year's resolutions have become a tradition not only for college students but for everyone in general. However, what would you like to change and accomplish in the coming new year? We've got five suggestions that will make your college life healthier, balanced, and more fun!
College Tools, Apps, and Resources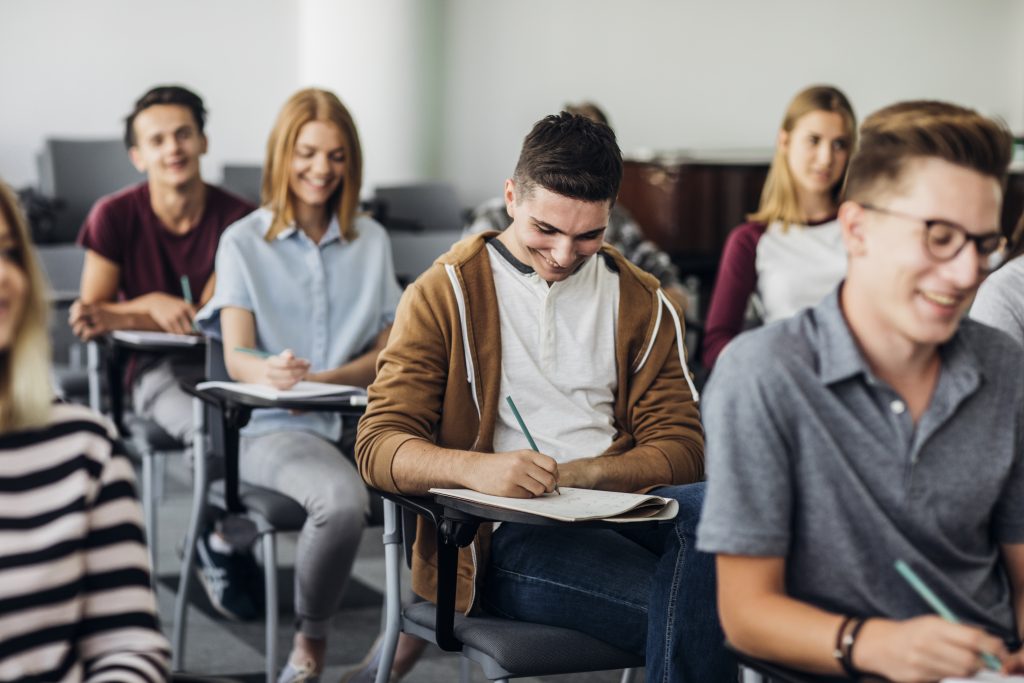 Your Guide to the Essential Tools for College Students
Is your college experience similar to what you anticipated while you were prepared for college? It is more complicated than many people believe in having a promising college career. Sure, schedules are more casual than in high school since college classes aren't often back-to-back all day. Sometimes, college students can't even arrange their calendars. Fortunately, digital technology was developed. These internet tools will undoubtedly improve your college experience.
50 Online Tools for College Students with Disabilities
College life can be pretty tough especially for freshmen who have just transitioned to a new phase in their lives. College students with disabilities can experience the same trials and shortcomings too. Thankfully, with the advent of technology, there are now more online tools that can help and guide you through college. Whatever disability you have, you can make use of these 50 helpful tools to navigate through college without trouble.
10 Best Laptops for College Students
If you're a college student, you'll want one of the best college laptops so you can study for your exams, attend online classes, and chill without interruptions. However, with hundreds of options at such a wide range of costs, finding the best laptops for college students may be a full-time job in and of itself. While we feel strongly for Macbooks, other units and brands in the market produce the same for, maybe, a lower price range.
100 Ways to Make Money in College
From tuition fees and textbooks to living costs and food expenses, there sure are many expenditures students have to think about. This is why many college students acquire a sideline or part-time job while studying, so they can pay for all their educational and living expenses. If you're thinking of doing the same, we've come up with a list of 100 diverse ways to make money while you study in college. Whatever talent or skills you have, you'll be able to select a job soon for sure!
100 Great Online Resources for College Students
Distance learning is now becoming a common avenue to be educated and earn a bachelor's degree. If you're wondering how to maximize your online schooling experience, there are many great online resources that can support you through your college journey. Be fully equipped in your online class by using these 100 resources that you can use for research, writing, and studying.
100 Free Online Learning Tools & Resources for College Students
Learning online can be tough but with the right tools and resources, you can have a more valuable learning experience. The good news is that there are free tools and software that can aid your student's life as a distance learner. Take advantage of free services and maximize your learning potential with solid support from these free resources!
The 8 Best Time Management Apps for College Students
Students must learn the value of time and how to manage them. With so many things to do, it's crucial to organize your schedule and prepare beforehand. Gain insights about the importance of time management skills, tips to improve them, and take a look at eight-time management apps that are perfect for college students.
The 25 Best Online Tools for Health and Wellness in College
It's human nature to prioritize health and wellness among other things in our lives. Even as young adults, it's crucial to keep your physical and mental health in great condition. Fortunately, with the development of apps and software these days, you can now access some of the most amazing online tools that can support your well-being in college. You won't have to worry even if you're learning from a distance as these online health and wellness tools can be accessed easily through your gadgets.
15 Ways To Navigate College As A Single Parent
Being a single parent is challenging enough as it is, let alone attending college while being one. University is quite daunting for many people. There is no way to make this a walk-in-the-park experience, but these tips will help you find a bit more balance.
Exploring STEM Education: A Resource Guide
Science, technology, engineering, and math are essential components of the educational experience. This resource guide is ideal for STEM events, classroom materials, and parent handouts. Includes website and app recommendations for people of all ages.
STEM for Home: Activities and Projects
Do you constantly see the term STEM on university websites and brochures but aren't sure what it means? Don't worry. We are here to help you understand the term and give you some activities and projects you may perform at home.
Best Student Start-Ups To Inspire You
Going to college might be intimidating. Students must locate a place to live, establish friends, and learn to do well in school. Everyone has to work hard, but some pupils work more than others. These few freshmen, in particular, think that college is more than simply a chance to make lifelong friends and get an education. The following are the top startups for college students.