As a college student, your main goal is to finish your studies, and it remains that way until you earn your degree! You are constantly looking for tips and techniques to have the best college startups. But with the many talks buzzing around your campus about student start-ups, you suddenly realize launching one might be a feasible idea.
Or is it?
Featured Programs
You see, there are so many things that may stop you from creating a start-up; maybe you still aren't financially capable just yet, or you don't feel like you know enough, and/or you are scared of what others think about you. But then again, launching a start-up while in college gives you an excellent advantage!
When you create your own company later in your life, chances are you have far more important financial obligations requiring more immediate attention. You may not even find the luxury of time to develop something you have in mind because your family expects you to be home in time for dinner, and maybe, you no longer have the same passion you did in your early years.
When you are in college and desperately wanting to launch your start-up, you gain access to a vast range of opportunities that you are less likely to have again. And if you're still unconvinced, remember that most of today's successful business owners started their companies while still in college.
So why is college the best time for a student start-up? Here are the reasons.
You have so many business possibilities.
Some businesses are relatively easier to launch while you are still in college. The first step is to sort through some potential business ideas. You can then decide which of these ideas is easier to start and manage while you're still in school.
You can also sort out which ones will require little time, money, or expertise. Regardless, you can find a handful of business ideas that satisfy these criteria.
You can easily access the experts.
Did you know that you can find a lot of experts in most universities? And we're not just talking about meager experts. These experts have survived and succeeded in the harsh reality of "publish or perish" to keep their jobs in the academe. They know their stuff by heart, and they know what they're doing.
Expectedly, many students are not equipped with the necessary theoretical knowledge, and having experts easily available gives you better and valuable professional insights at the comfort of your university. And if that's not enough, most university professors are willing and able to provide free advice.
Additionally, university professors often look for opportunities to join in the private sector—whether accessing research subjects or getting hands-on experience.
Meaning, this makes it easier for you to tap the help of a professor that you can rope into your start-up plans. This simply means free access to their professional network and free advice. Now that is something valuable!
It's easier for you to market your product.
One of the biggest challenges most companies have to deal with is how to get access to their market. Most of these companies spend a hefty amount to reach their target market. As a college student. your have your entire college campus that's full of possible customers who constantly interact with you. In most cases, you know exactly what these people need!
How can you take advantage of this network? Because you know your potential market, you can speak to them honestly and directly about what your start-up is trying to achieve.
This sidesteps a very common problem among companies: exerting more effort and spending more money for marketing purposes. It also means you can present your start-up to a bigger audience for much less!
Your college life does not take as much a time as a real job does.
If you think that your being a college student is a time-consuming process, just wait until you have a full-time career and a boss who believes messaging you at 11 in the evening to draft an email for the next morning is normal.
Although studying may sound (and feel) like hard work, that doesn't even come close to what is demanded from you by the time you start working.
There are so many ways to make your college life easier. Work in groups, seek advice from senior students, or simply ask for help. With that, this gives you more room and time to get your start-up plans off the ground.
Think of your university life as your incubator.
Incubator. This used to be a place where eggs are secured, and you hope for a chicken. Today, it's a lot more than that. College life is where you can launch your new start-up and watch it slowly grow into something amazing. The good news is that today, most universities have incubators, accelerators, and even the funding to support you with your plans!
Funds are surprisingly not that hard to obtain.
Some universities provide loans to budding start-ups. These loans are frequently string-free, where you don't have to repay in case you go under. There are also more financial opportunities than you think. Where will you get the money for your start-up?
That's a very valid question. But if you do your research and know where to look, college can be a perfect medium for different financial opportunities just waiting for students with keen entrepreneurial mindsets.
Does your college hold a business plan contest? Check your college's business school and find out if they offer seed money as rewards. You may also tap these organizations that offer start-up businesses seed money:
You can be so self-absorbed, and no one will mind.
When a college student commits himself to a project to exclude almost anything else, chances are, society will applaud him. But when people in their later years do that, they're called detached, uncaring, and even bad parents.
See the comparison? That is the difference between having a start-up while still in college and launching one later in life. Making a start-up requires serious time and effort for you to succeed, and that is only possible if you have the time to invest.
So go ahead. It's okay to be selfish at this point. Keep your focus on how to make and grow your company to a huge success. You have the rest of your life waiting for you after you become successful, so there's no reason at all to be guilty about it.
You can still make mistakes.
When you are in the real world of business, the risks of failure are higher than those of a college student. Considering your financial and time constraints, coupled with your endless obligations as an adult, making mistakes can easily impede your start-up efforts.
Although these issues are also possible during your college years, the good thing is you will only have yourself hold accountable.
Starting up a business while in college have lesser responsibilities to think about, and you will have the freedom to invest your heart, soul, and time into the ideas you are passionate about. It's so much easier to deal with risks as a student.
You can fail your way to success.
The chances of failing during your attempts are very high. But this doesn't mean anything at all (although yes, you lose your business, and that's not anything, but it's not everything as well).
Most of today's successful business owners and idea creators have, at some point, failed before they finally succeeded. These people tried this. They learned from it. Then they tried something different. In short, they failed their way to success.
If you opt to follow the failing path before finally succeeding, then it's best to start early. This gives you ample time to learn from your mistakes, collect vital information, and gather the necessary knowledge and skills needed to get you going successfully finally.
Colleges and universities house so many useful resources.
Aside from college professors eager to get involved with helping you on your start-ups, colleges and universities pack a lot of useful resources: free meeting rooms, fast Internet sped, libraries, cheap (and at times, even free) talents. These resources will cost up to thousands of dollars outside the campus.
Students start-ups are huge career builders.
If your college start-up unfortunately fails, this will still be a huge plus on the "experience" section of your resume. Planning and launching a business even when you're still a student manifests how creative, proactive, driven, and a risk-taker you are—the most critical qualities any successful company looks for in an employee.
Of course, having a good GPA is just as important, but this can put your career on the fast track for better opportunities with amazing payoffs when you have start-up experience. Thus, if your plans of creating a start-up didn't work out, don't fret. At least you still have a vibrant career in the future to look forward to.
---
20 Best Student Start-ups
Entrepreneurship is a lifelong learning experience—and your college start-up makes for a crucial step that can take you to places! Here are some of the most successful start-ups that college students founded:

(Founders: David Filo and Jerry Yang)
Back in 1994, Stanford students David Filo and Jerry Yang founded a website. This start-up was a catalog of other sites. So in April 1994, they renamed this start-up into "Yahoo." Accordingly, they took the word from a book called Gulliver's Travels by Jonathan Swift. Accordingly, Yahoo was a name of scary and humanized creatures found in the book.
This start-up eventually became successful and was the second most popular search system in the world (7.57%). Yahoo provides users with multiple services united by the Yahoo! Directory Internet portal. This portal includes an electronic mail service, Yahoo! Mail, and is one of the most popular and oldest across the Internet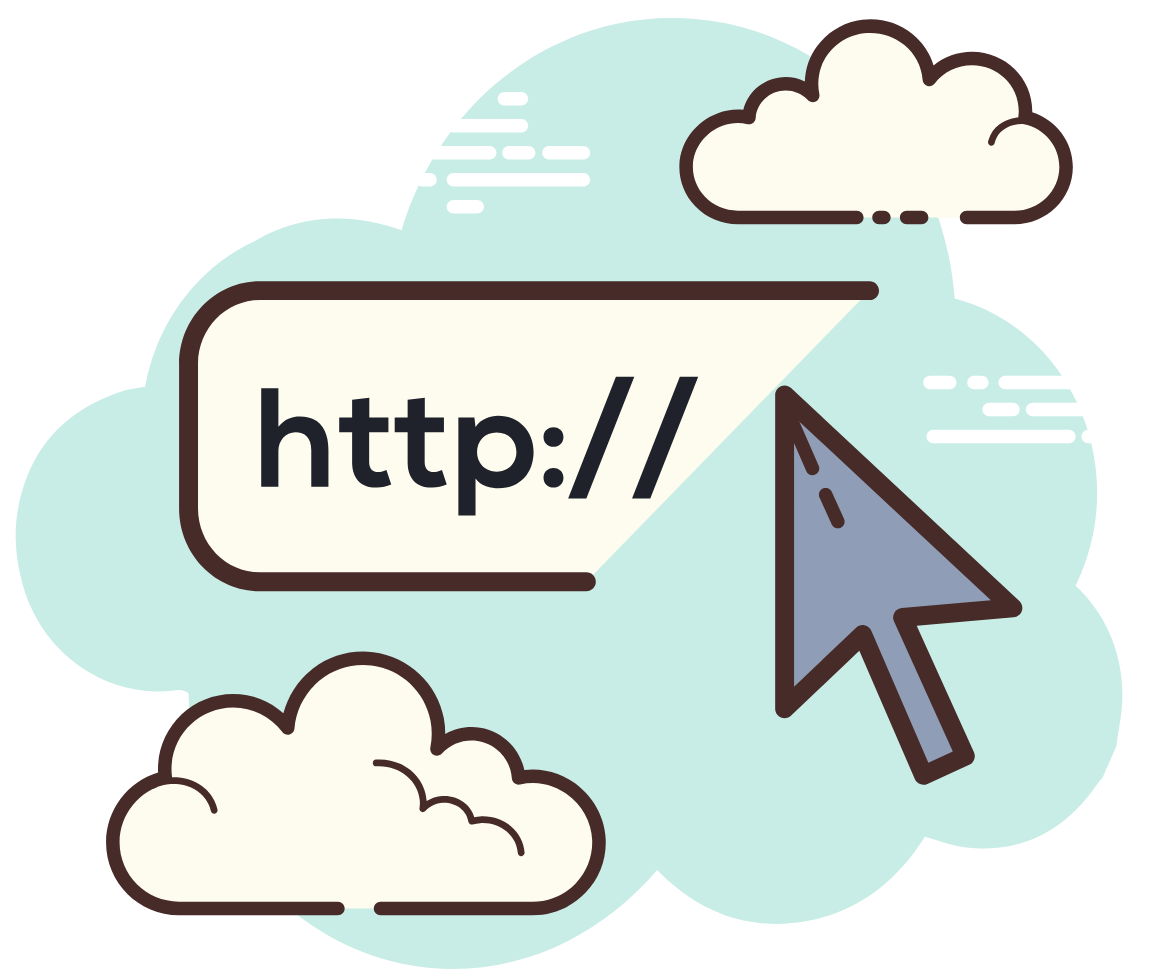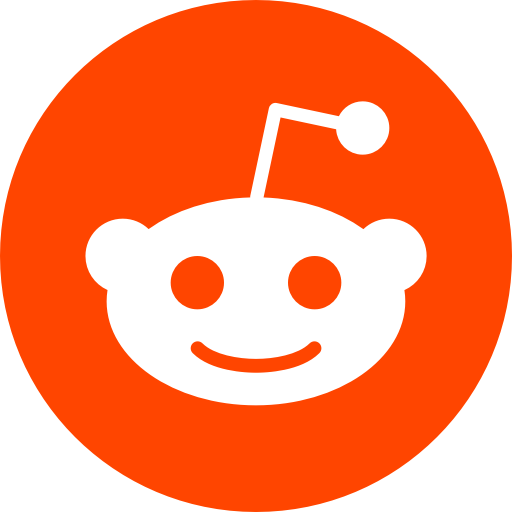 (Founders: Alexis Ohanian and Steve Huffman)
The founders of Reddit are Alexis Ohanian and Steve Huffman, both graduates of Virginia University. Reddit was created as a website of social news back in 2005. Thru Reddit, registered users can post a link to any Internet pages they liked. Just like any other start-up, Reddit supports the voting system.
Today, Reddit is now one of the leading Internet resources all across the globe. It ranks in the 21st spot for being the most visited website according to SimilarWeb and Alexa, two of the biggest names in the online competitive intelligence field. According to its creators, Reddit is derived from the wordplay from "I read it on Reddit."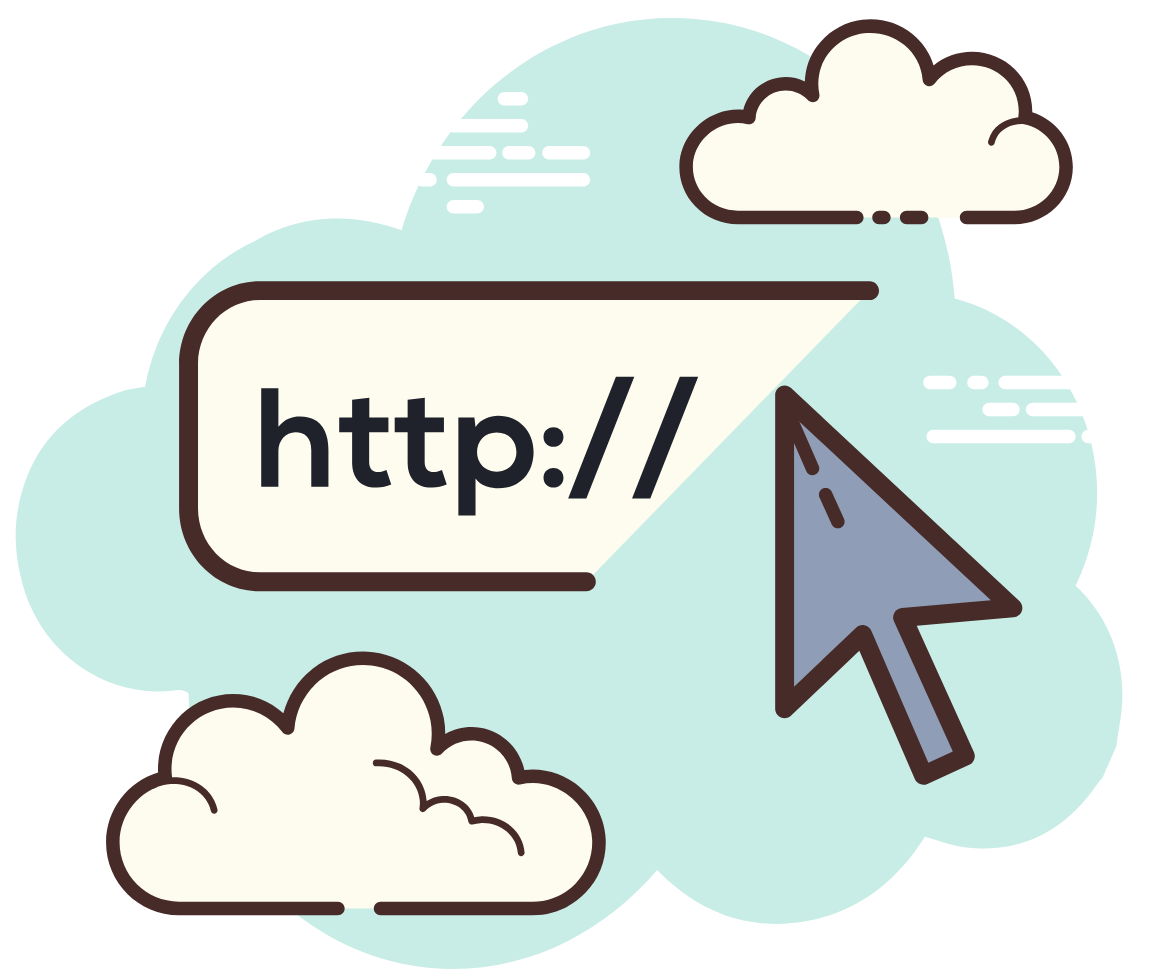 (Founder: Matt Mullenweg)
On June 12, 2001, a web developer named Michel Valdrighi started developing the b2 engine. After some time, Matt Mullenweg and Mike Little took part in the project.
But in January 2003, Valdrighi decided to quit the development, leaving Matt Mullenweg as the person who officially founded WordPress. The WordPress trademark copyright belongs to the non-commercial WordPress Foundation.
In 2003, the CNET company started to use the WordPress start-up propositions for several projects. Mullenweg then met with CNET's vice president and accepted the partnership offer. Two years later, Mullenweg left CNET and founded the Automattic start-up to dedicate himself to the project development via the WordPress engine.
Data released by W3Techs laboratory stated that 25% of all the sites function on the WordPress engine back in 2015. Three years later, it increased up to 30% and is now considered one of the most successful start-ups launched by students.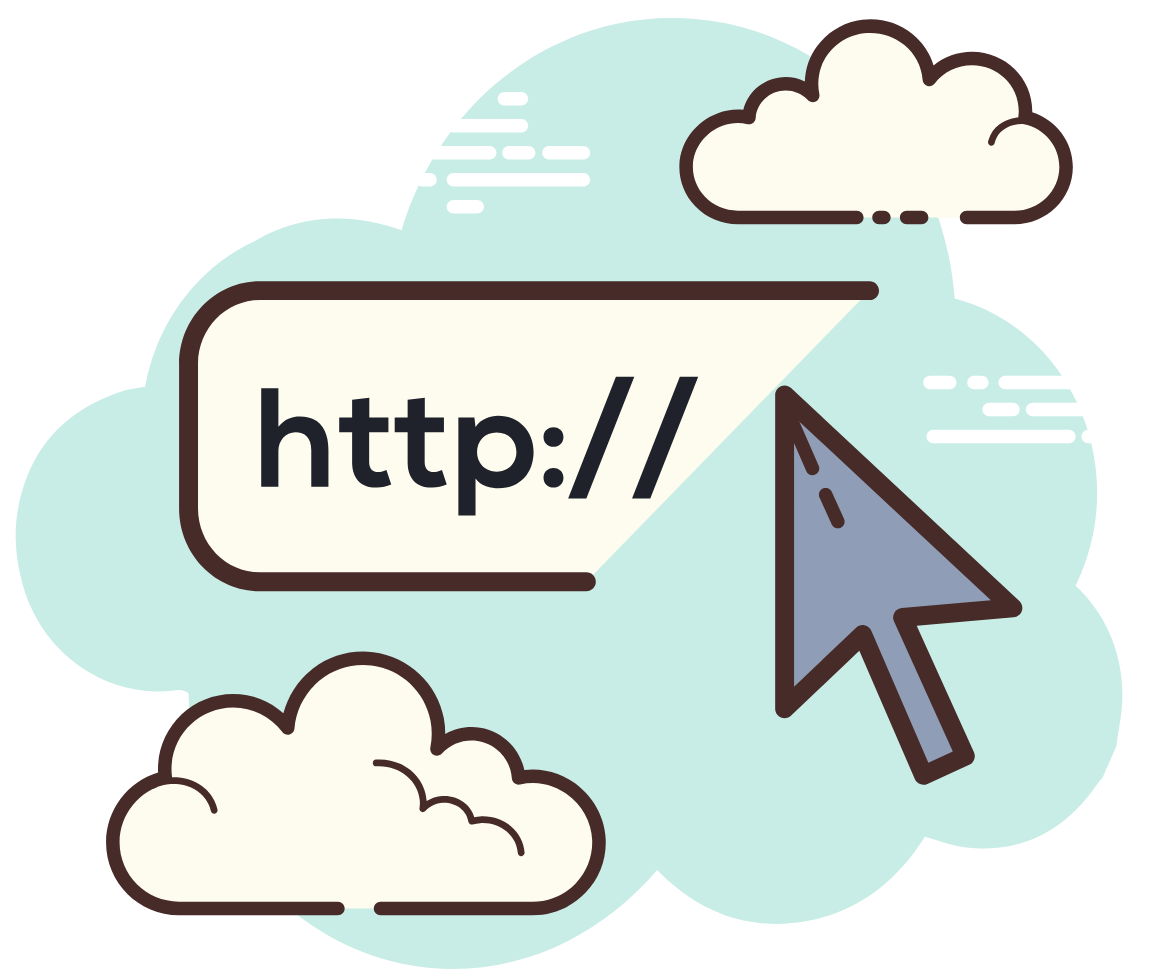 (Sergey Brin and Larry Page, Founders)
Google start-up was founded by University of Stanford graduate students Sergey Brin and Larry Page in 1998. Upon starting, they had a hard time with the start-up as they have to maintain the balance between the start-up and their studies. It was too hard for them that, at some point, they tried to sell Google for 1 million USD, but the potential buyer resigned from the deal.
Today, Google is now considered a transnational public corporation. The company controls millions of servers all around the world and processes over 1 billion search requests. According to BrandZ, Google's start-up has significantly transformed into one of the world's most powerful brands today.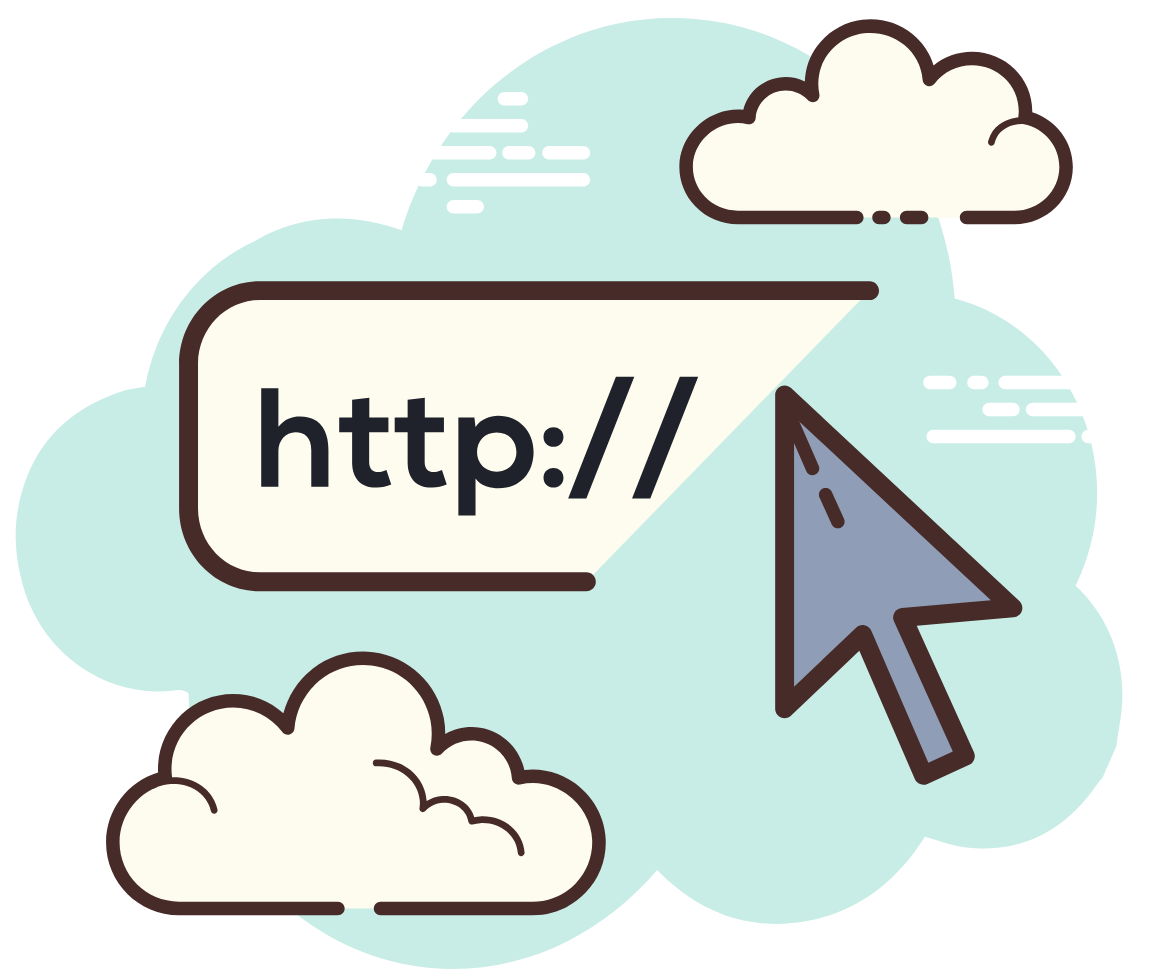 (Founder: Max Nova)
A graduate from the Yale University class of 2011, Max Nova founded the Silvia Terra start-up back in 2009. The idea was to estimate the number of trees in the forest thru the use of space satellites.
For more than a century, timber industry owners used to count their resources using the same time-taking method. They would count the different kinds of trees in forest areas "by hand," and from there, extrapolated their results.
It was a time-consuming task that even processing for cherry, oak, or birch forests can take up to 6 months and would normally cost these owners up to 100,000 dollars.
Along with his partner Zack Parisa, Max came up with an innovative and cheaper way to improve it. They count trees on the land, but this time, they use satellite photos and an algorithm that Parisa developed himself. Thru the program, the number of areas to focus and analyze drastically lowered.
The program focuses more on where the diversity and size of the trees are most spectacular. Because it's simple and cheap, Silvia Terra's start-up boomed and eventually became a successful business.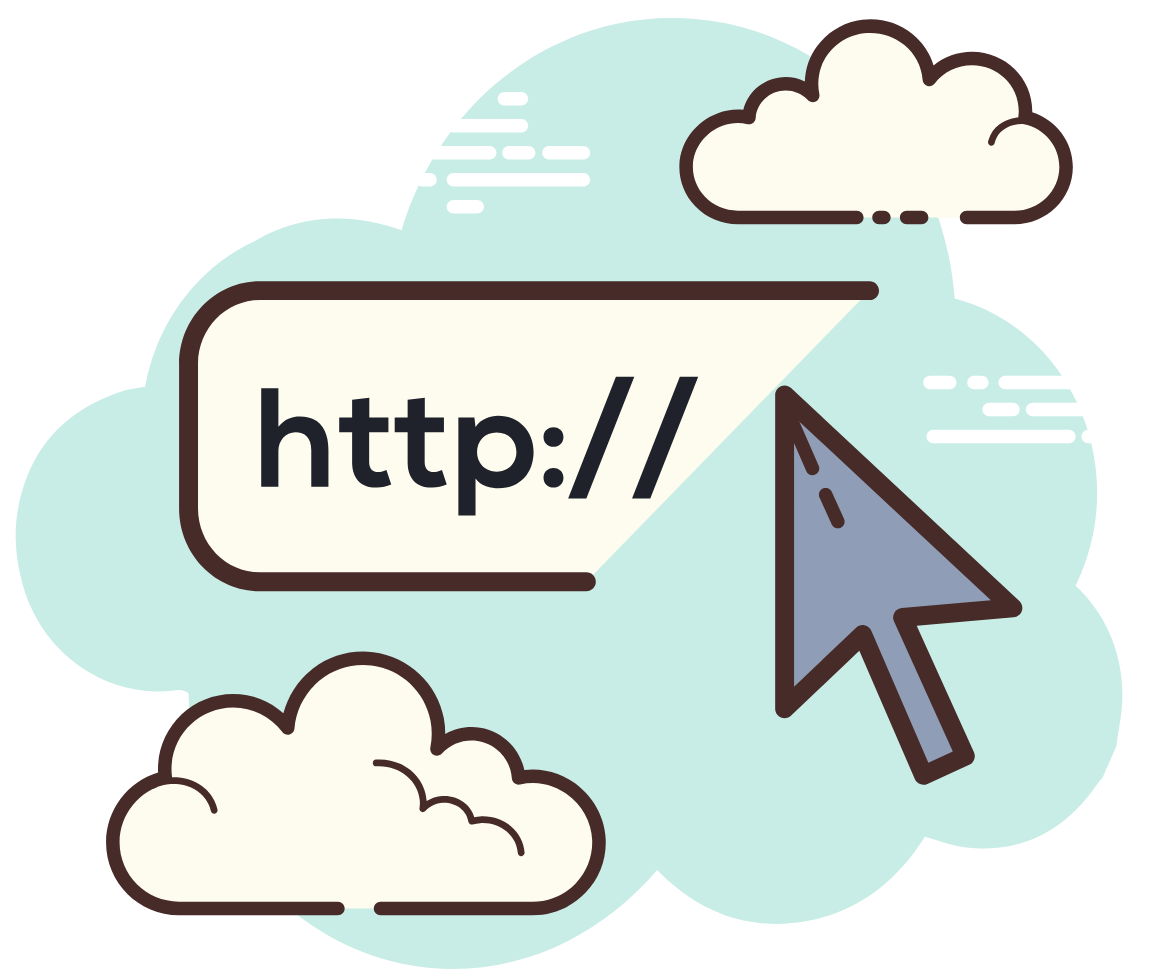 (Founder: Annie Wang)
The "Her Campus" start-up was founded by then Harvard University student Annie Wang and her friends Windsor Hanger and Stephanie Kaplan. According to Annie, they earn on students who constantly spend their time with their laptops during lectures and read Her Campus news instead of focusing on their teachers.
Her Campus provides the usual women's mix of love, health, and beauty stories. Because of the targeted approach, advertisers like this idea. In 2018, Her Campus start-up expanded outside the US borders. They now have "My Campus" chapters in South Africa, Nigeria, Quebec, India, Puerto Rico, and Ireland.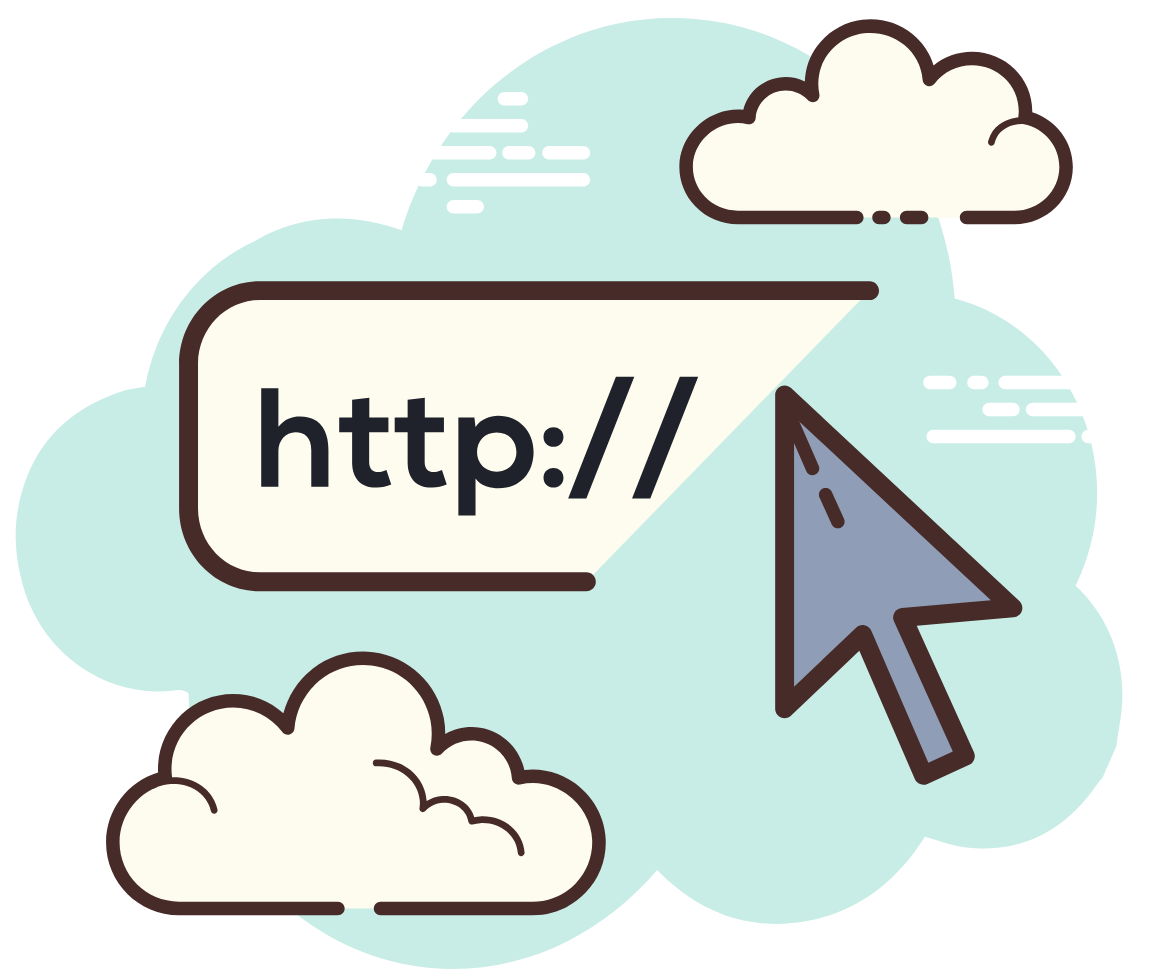 (Founders: Henry Luce and Britton Hadden)
The very first release of the Time Magazine was published on March 3, 1923. The whole idea of this magazine appeared in the minds of its founders Henry Luch and Brighton Hadden, during one of the meetings in the residence of Yale University student's secret community called "Skull & Bones."
Time start-up was considered the world's first newsweekly magazine. A decade later, a competitor named Newsweek came out.
Today, "Time" is the core of WarnerMedia, the world's biggest show business and media holding. Under the start-up, Time released other magazine versions, such as the Asian, European, and Australian versions.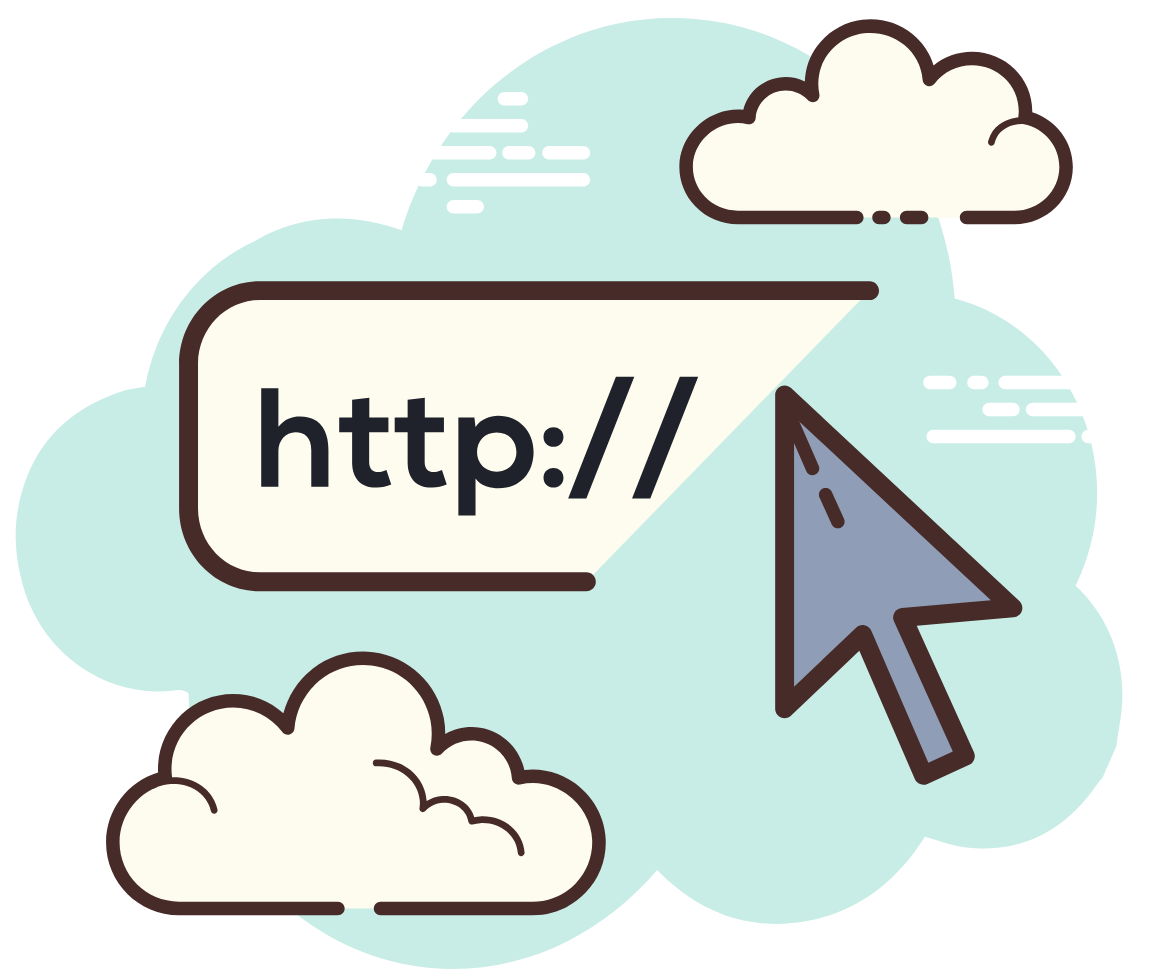 (Founders: Jan Koum and Brian Acton)
Here's some interesting trivia: Whatsapp did not have a separate budget for their promotion in the beginning. According to its founders Jan Koum and Brian Acton, they were just so focused on making an easygoing product and not a company. This is one of their keys behind their massive success.
These developers created something revolutionary. The app is one of the very first comprehensive mobile messaging apps that almost took over SMS. Founded in 2009, this mind-blowing app touched a revenue of 5 billion USD in 2020.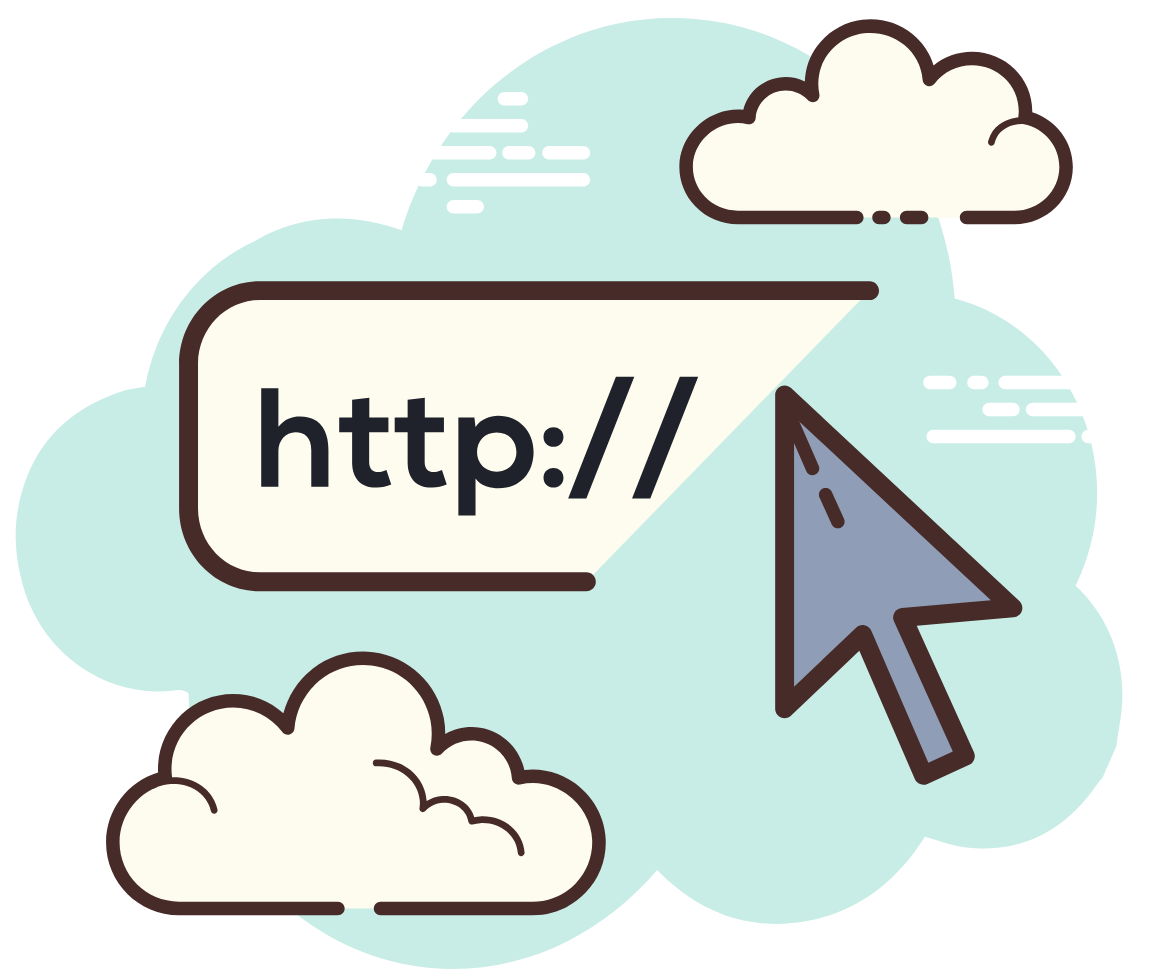 (Founders: Brian Chesky and Joe Gebbia)
In late 2007 in San Francisco, Airbnb founders Brian Chesky and Joe Gebbia just move from New York. They couldn't pay their rent on time as they were jobless and constantly looking to earn money. With the upcoming Industrial Designers' Conference in San Francisco, there was a huge shortage of hotel accommodations and rooms.
These two unemployed developers saw this as an opportunity. They rented out their apartment loft to designers who were looking for a place to stay.
Out of the experience, they immediately launched a basic website called airbedandbreakfast.com, where they offered airbeds and homemade breakfast for $80 a night. They strongly focused on a specific issue that others never thought of before. Airbnb connects property owners and travelers for a short-duration rental facility.
Airbnb's mission is simple: to ensure a home for all. And what made them far ahead of its competitors? It's because of its concentrated user experience, and the booking and paying process is simple. Today, Airbnb has nearly six thousand people and average yearly revenue of 2 billion USD.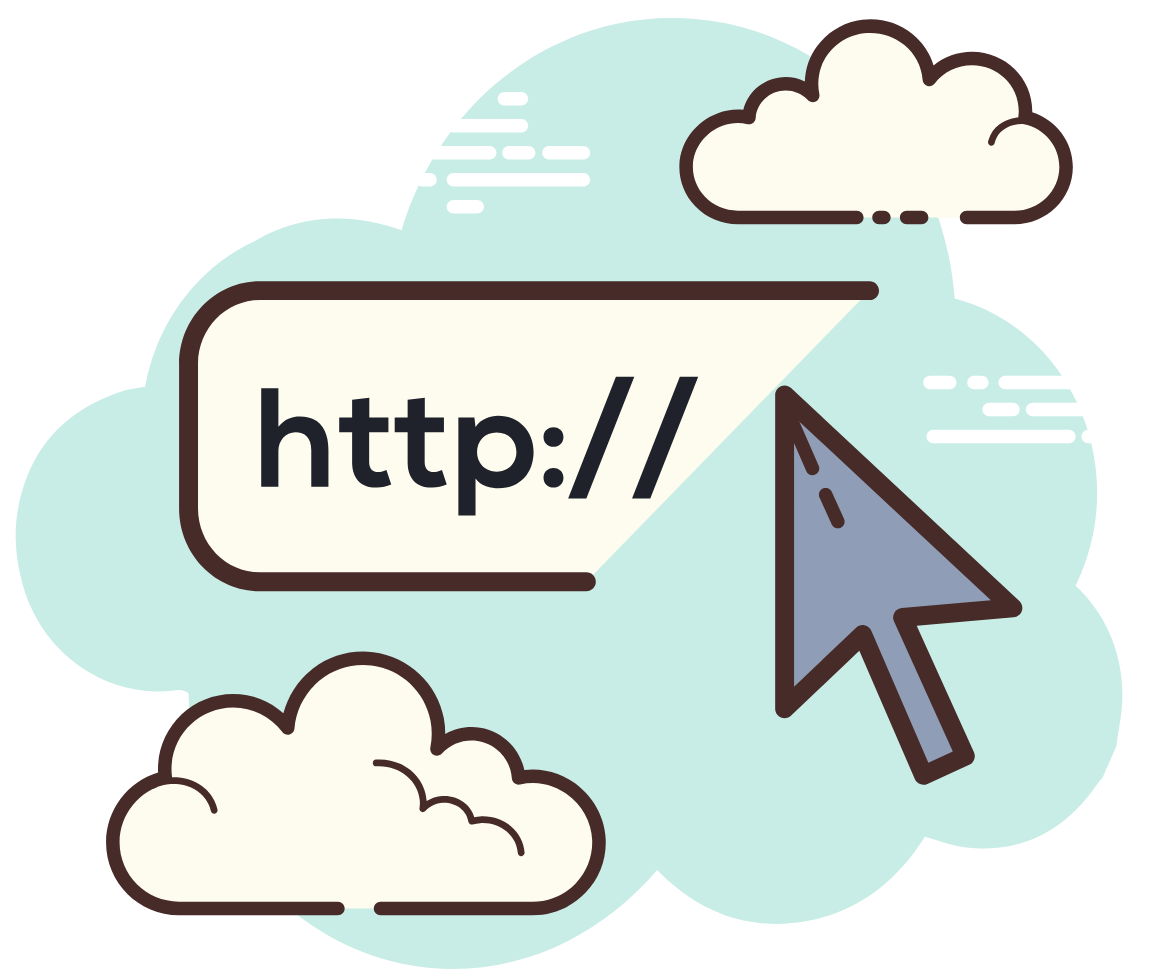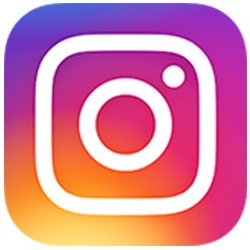 (Founders: Kevin Systrom and Mike Kriege)
Web developers Kevin Systrom and Mike Kriege noticed that videos and images are the future of social media content. So in 2010, they launched the world's biggest image sharing website: Instagram.
Instagram is very popular across the globe and has the highest percent engagement rate compared to its competitors. Also, IG has the most active user base. And because of its high engagement rate, Instagram became attractive to marketers and businesses. This was how Instagram generated a 20-billion-dollar revenue in the last year.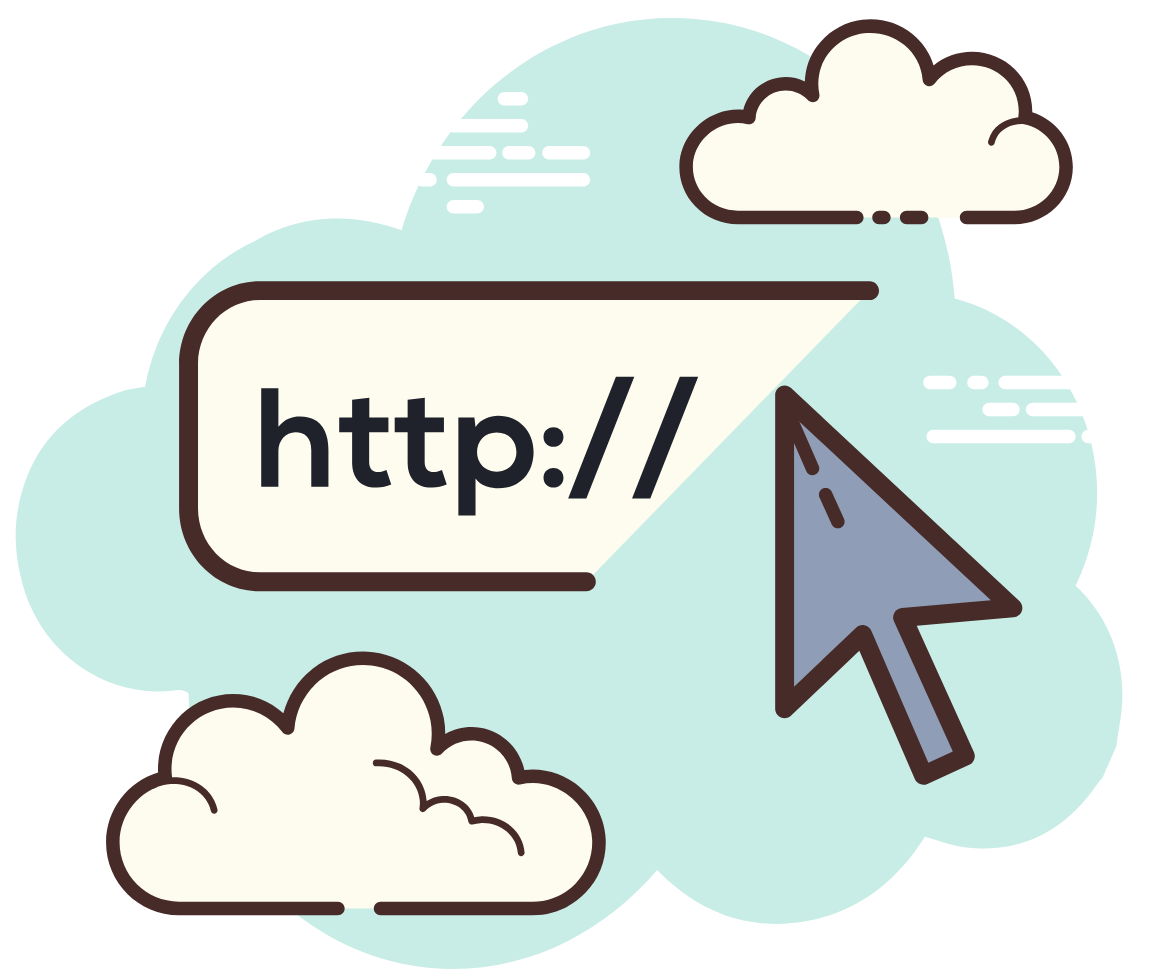 (Founders: Garrett Camp and Travis Kalanick)
Because commuting is one of the most constant needs in this busy world, Uber grabbed this problem and solved it. Garrett Camo and Travis Kalanick founded Uber in 2009 and have now become more than 14 million dollars in revenues during recent years.
The founders ultimately have a single mission: to simply the ride-sharing system. Uber's concept has helped millions of users to save time, ensure security, and navigate two-way communications.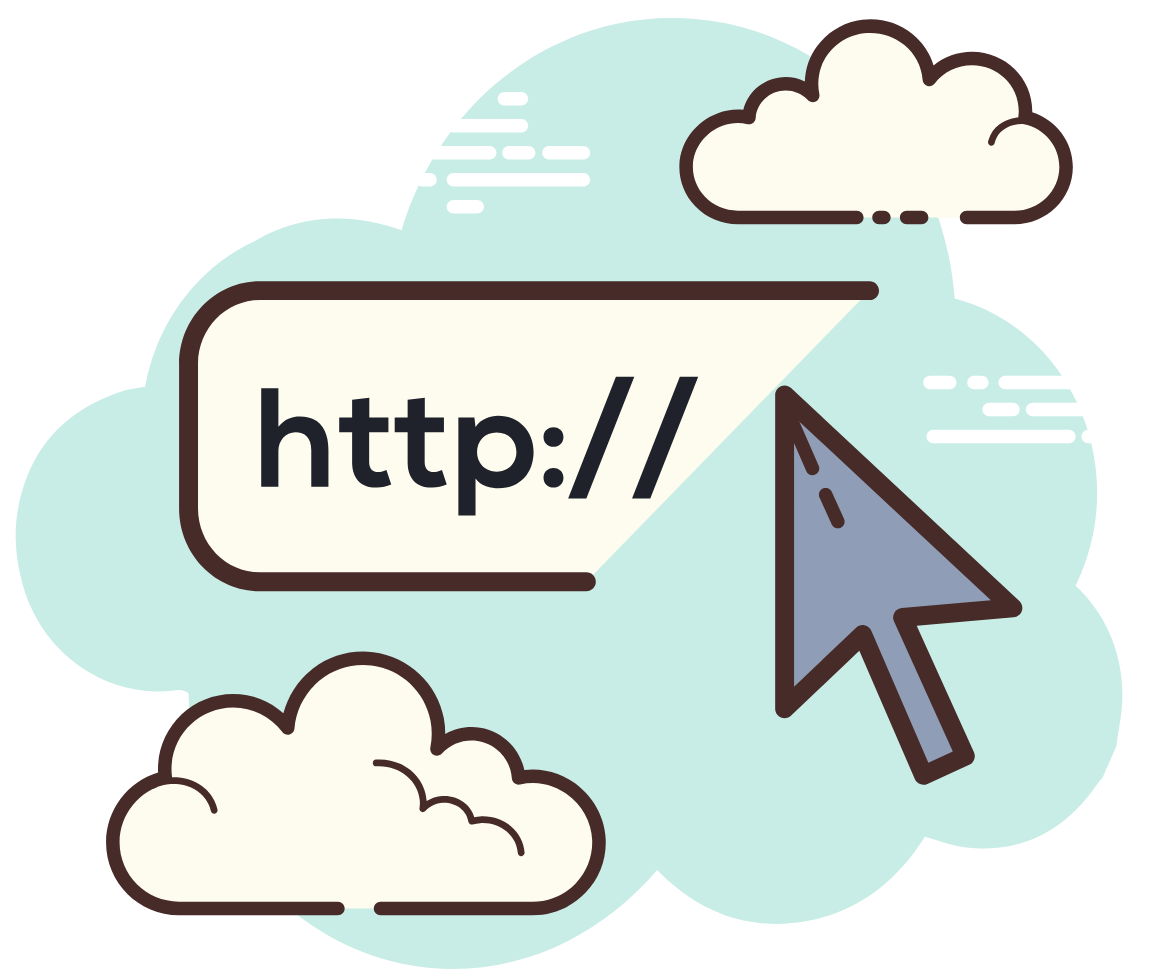 (Founders: Ben Chestnut and Dan Kurzius)
Some twenty years ago, web developers Ben Chestnut and Dan Kurzius launched a web-designed agency called the Rocket Science Group. They mainly focused on big and corporate clients, although they were also creating delightful email marketing services on the side for small businesses. Mailchimp was originally designed as an alternative to the common oversized and expensive email software during the early 2000s.
Thru the site, small business owners who lacked the right tools and resources used by their larger competitors finally have access to technology. This powered them to do more and eventually helped their business grow and prosper.
Ben and Dan were so keen on helping small businesses because it is in their DNA. Dan's parents ran a small bakery, and Ben grew up helping his mother in their hair salon business that she ran from their family kitchen.
With Mailchimp, they both found out that working for small businesses allowed them to be more creative and quickly adapt to their needs. In 2007, they finally decided to shut down their web design agency and exclusively focus on Mailchimp. Today, Mailchimp is one of the leading global brands that generate roughly 700 million USD every year.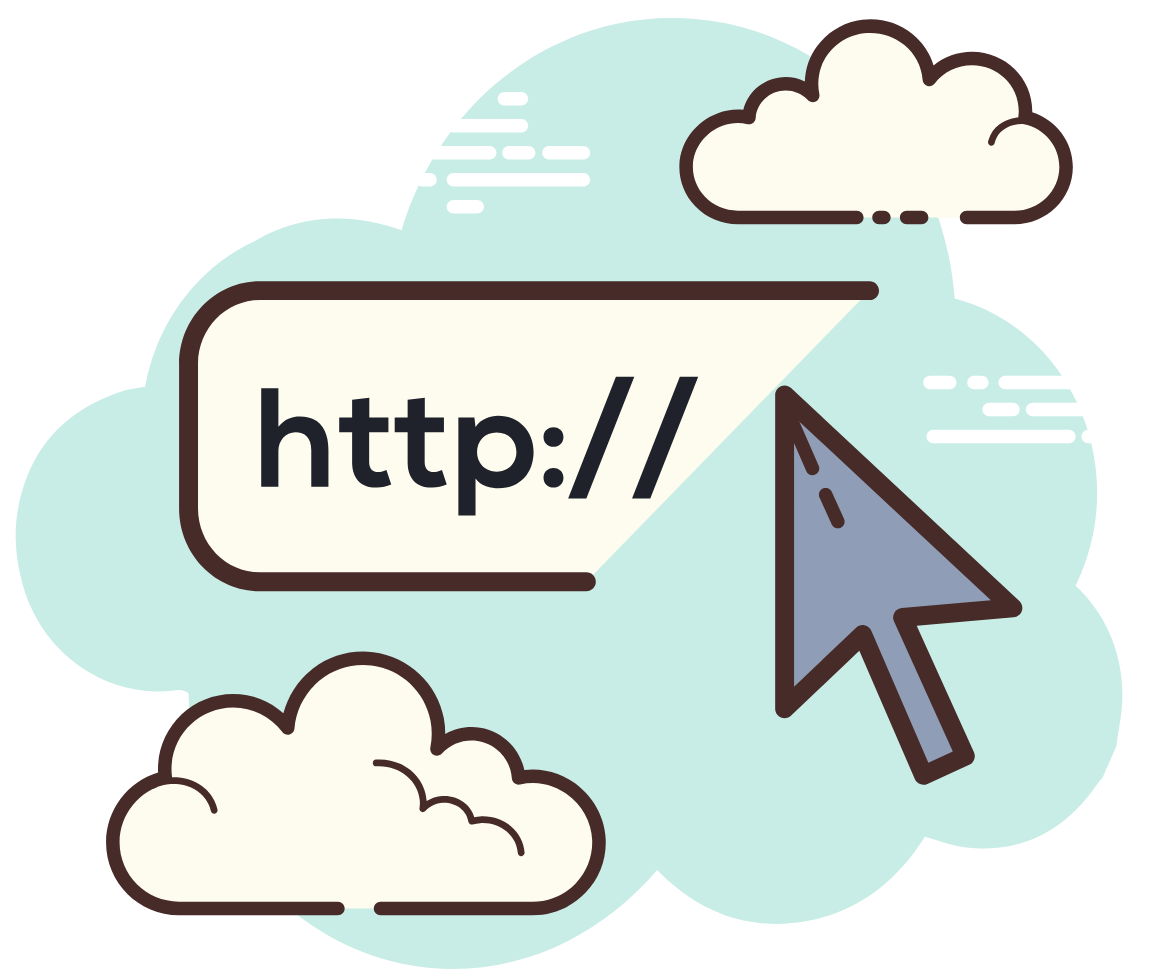 (Founder: Craig Newmark)
In 1995, Craig Newmark founded this website. Craigslist is a classified ads platform widely accepted and used among users everywhere. Whether you are looking for a used car or you want to sell your garden tools, Craigslist is the ad platform that will help you get everything together. Although Craigslist may seem like an old (and ugly) concept, it was far ahead of ages during that time.
If you notice the business model, Craigslist is unique. It is more focused on networking and not on profit, contrary to most ad platforms. The company didn't even employ any marketers. Regardless, Craigslist still generates about 600 million USD in revenue every year.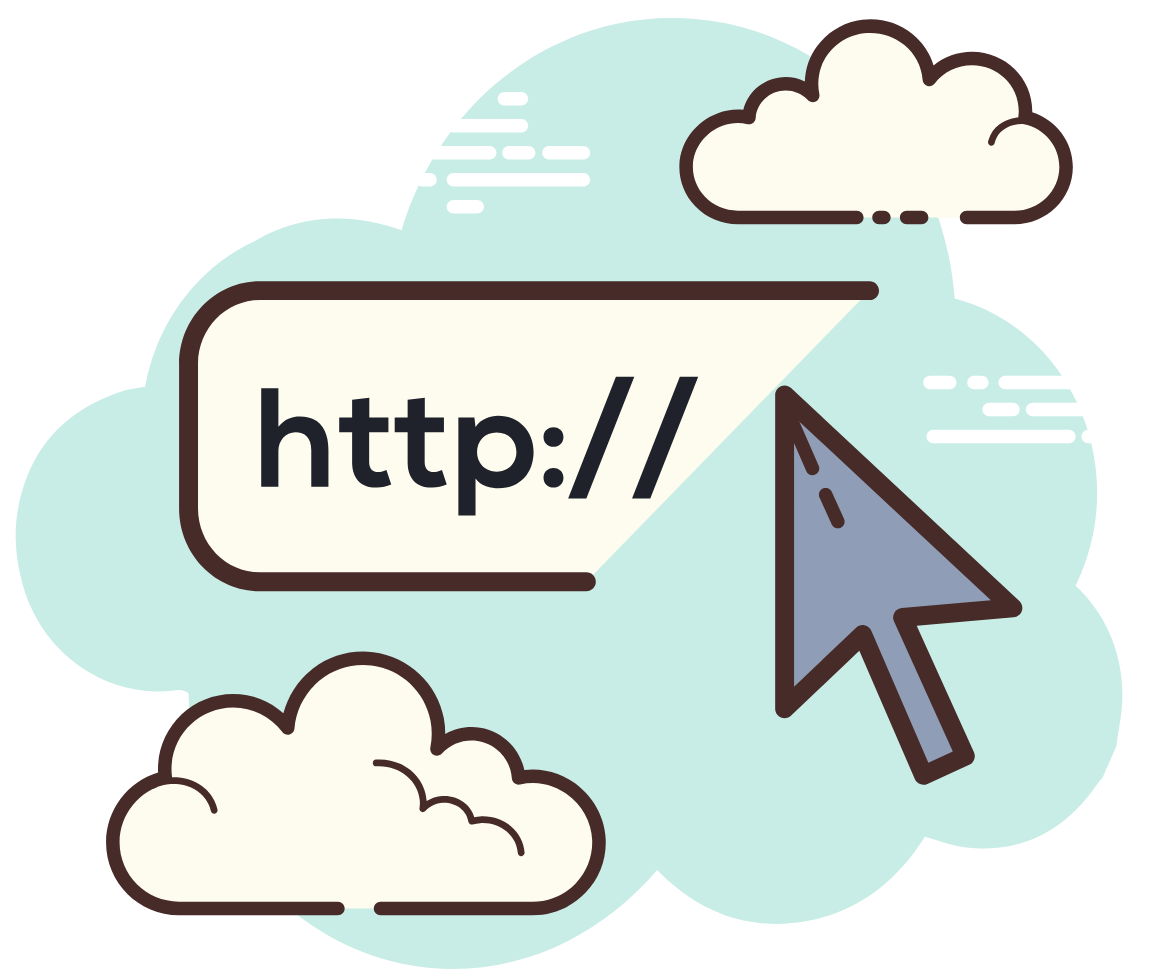 (Founders: Reed Hastings and Mark Randolph)
Reed Hastings and Marc Randolph founded this American content platform and production company based in Los Gatos, California, in 1997 in Scotts Valley, California. Randolph worked for Pure Atria, Hastings' company, as a marketing director. Hastings is a computer scientist and mathematician.
In 1997, he sold his company (Pure Atria) to Rational Software Corporation. These partners came up with an idea for Netflix during their constant commutes between their homes and Pure Atria's headquarters.
Fast forward to today, the company earned more than 20 billion USD as a media service provider. Since Netflix cares too much about users' demand, they did all the research to provide the best user experience. As a result, ad-free on-demand content on any device was introduced.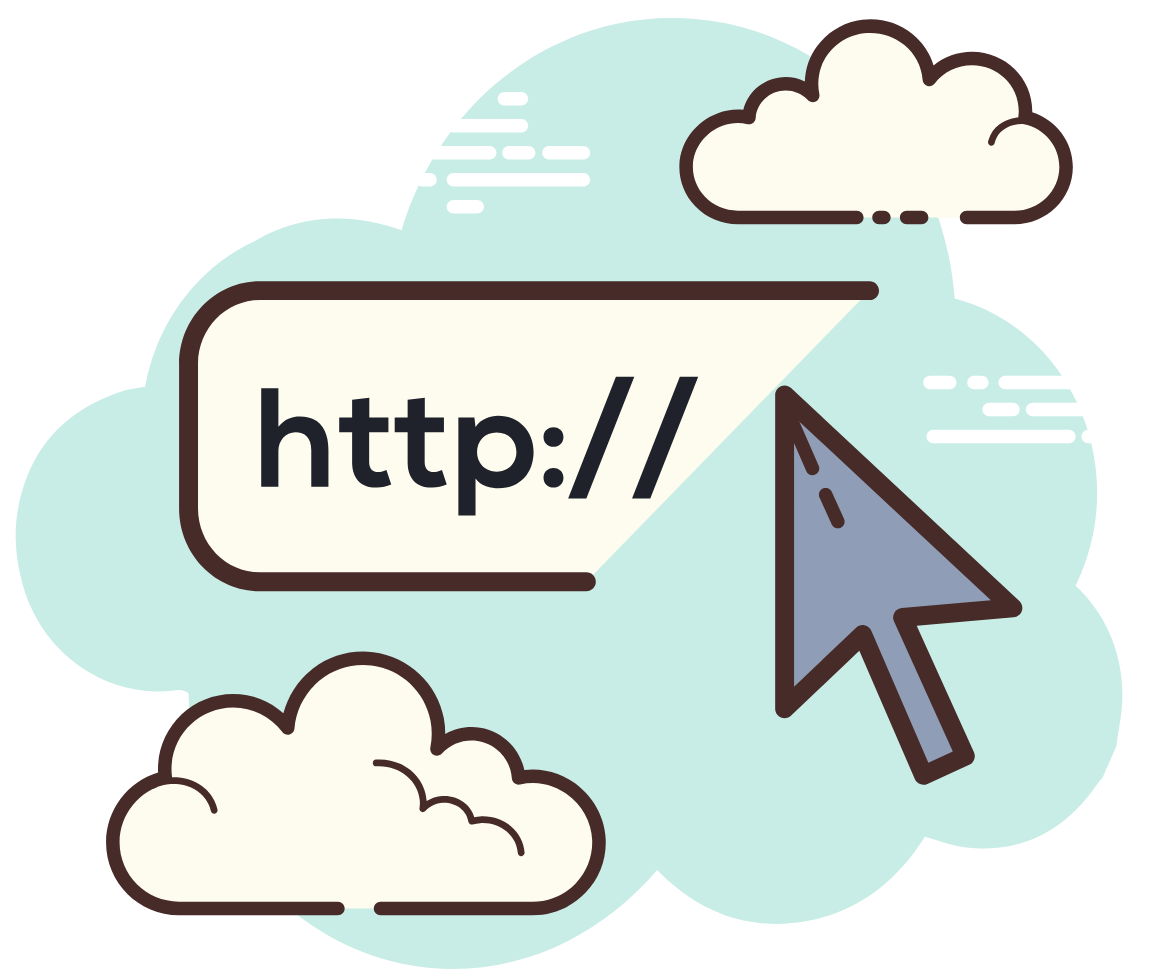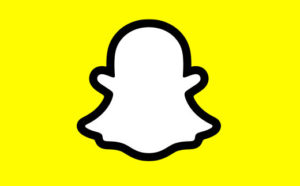 (Founders: Evan Spiegel, Reggie Brown, Bobby Murphy)
This very popular picture messaging app was started in 2011 by Stanford University students Evan Spiegel, Reggie Brown, and Bobby Murphy. But Spiegel originally presented this idea as part of a product for his product design class.
The founders claimed that this app provides a unique opportunity to share a user's funny and awkward photos with friends that can then be quickly deleted, thus removing the need to un-tag embarrassing photos and videos before a job interview, something that you will have to do with other social media apps.
In 2012, Spiegel said their company's mission is not about capturing that traditional "Kodak" moment, but rather, it's about communicating with the full range of human emotions and not just what appears to be pretty and perfect.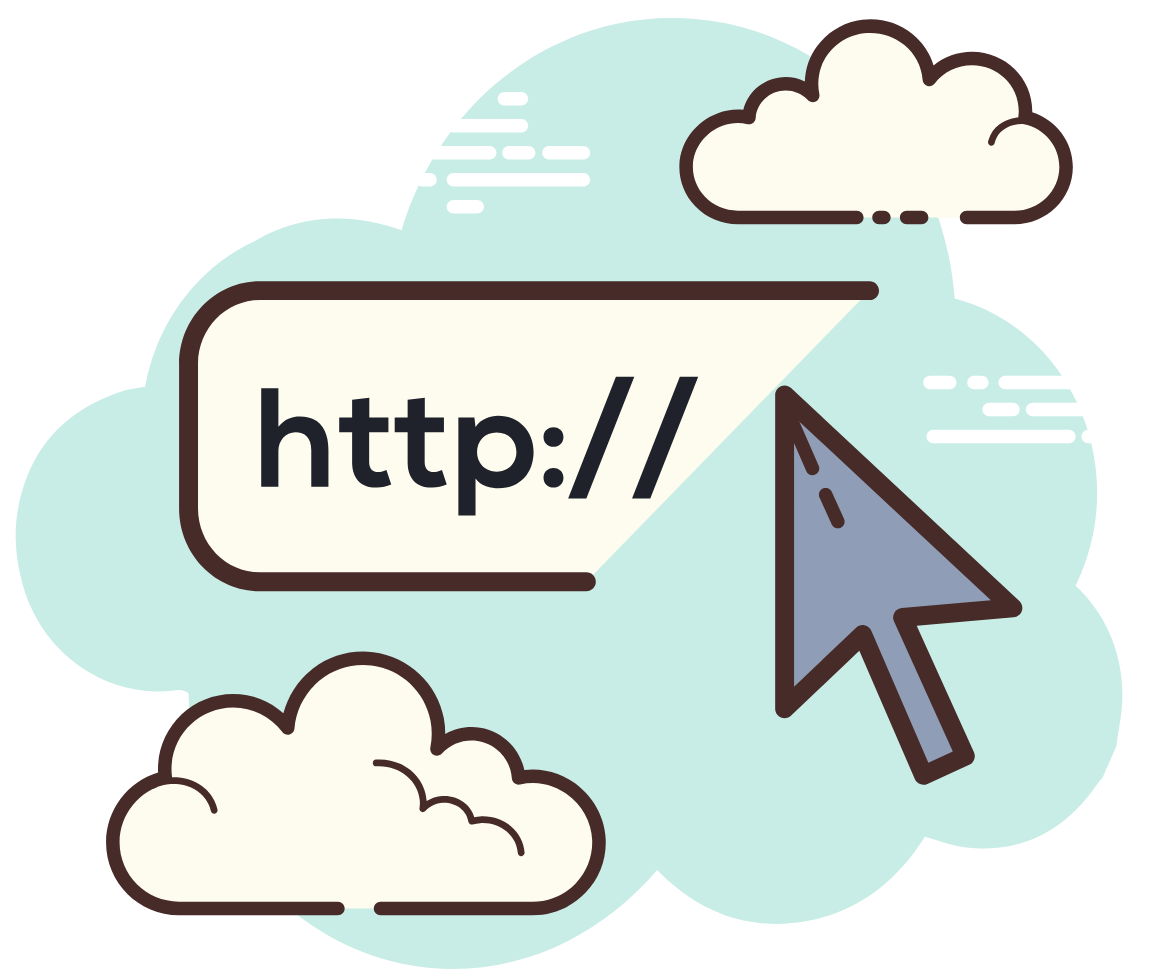 (Founder: Frederick Smith)
In 1971, Frederick W. Smith, a 28-year-old Yale University student-founded FedEx. The idea for an overnight shipping service was initially outlined in his economics class. Smith believed that a company specializing in air freight, rather than making the service an add-on to passenger service, is an excellent business model. True enough, he was right.
Today, FedEx Express is the world's leading express shipping company. To fund his start-up company, Smith has to use his $4 million inheritance from his father with $91 million in venture capital. But like any normal start-up company, his pet project lost lots of money during the start of the business.
In the first 26 months, he lost $29 million. But Smith persevered. In 1977, he was able to regain his losses, and this time, the company's profits are way better. For years, we have seen how FedEx remains one of the top choices for express shipping.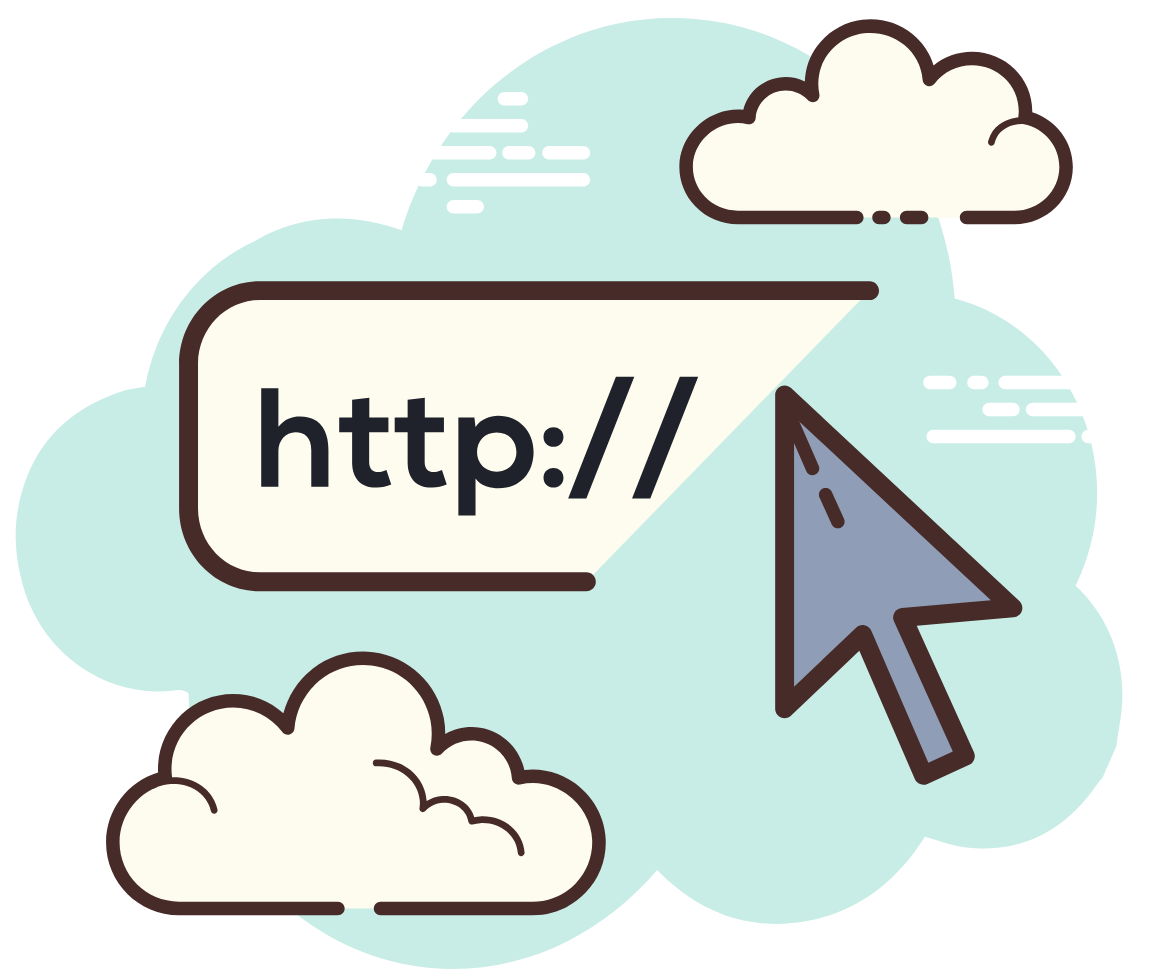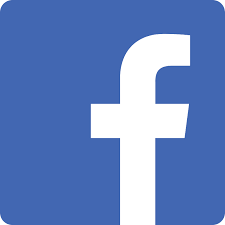 (Founder and CEO: Mark Zuckerberg)
Facebook was introduced in 2004 and started in a dorm room at Harvard University when some friends decided they want to connect to other Harvard students through an online community. One of these friends is Mark Zuckerberg.
He created an online "hot or not" game and Facemash that allowed students to compare their peers' pictures and choose who they believe is "hotter." However, the Harvard Administration quickly shut this down, revealing that Zuckerberg hacked into the campus' security network to stead the ID images.
The Facebook that we know today was launched in 2004 as TheFacebook, based on the printed facebooks handed to students to identify other students easily. Initially, membership of the platform was limited to Harvard University students. But soon enough, it expanded to other Ivy League schools, and all the other universities in Canada and the US followed suit.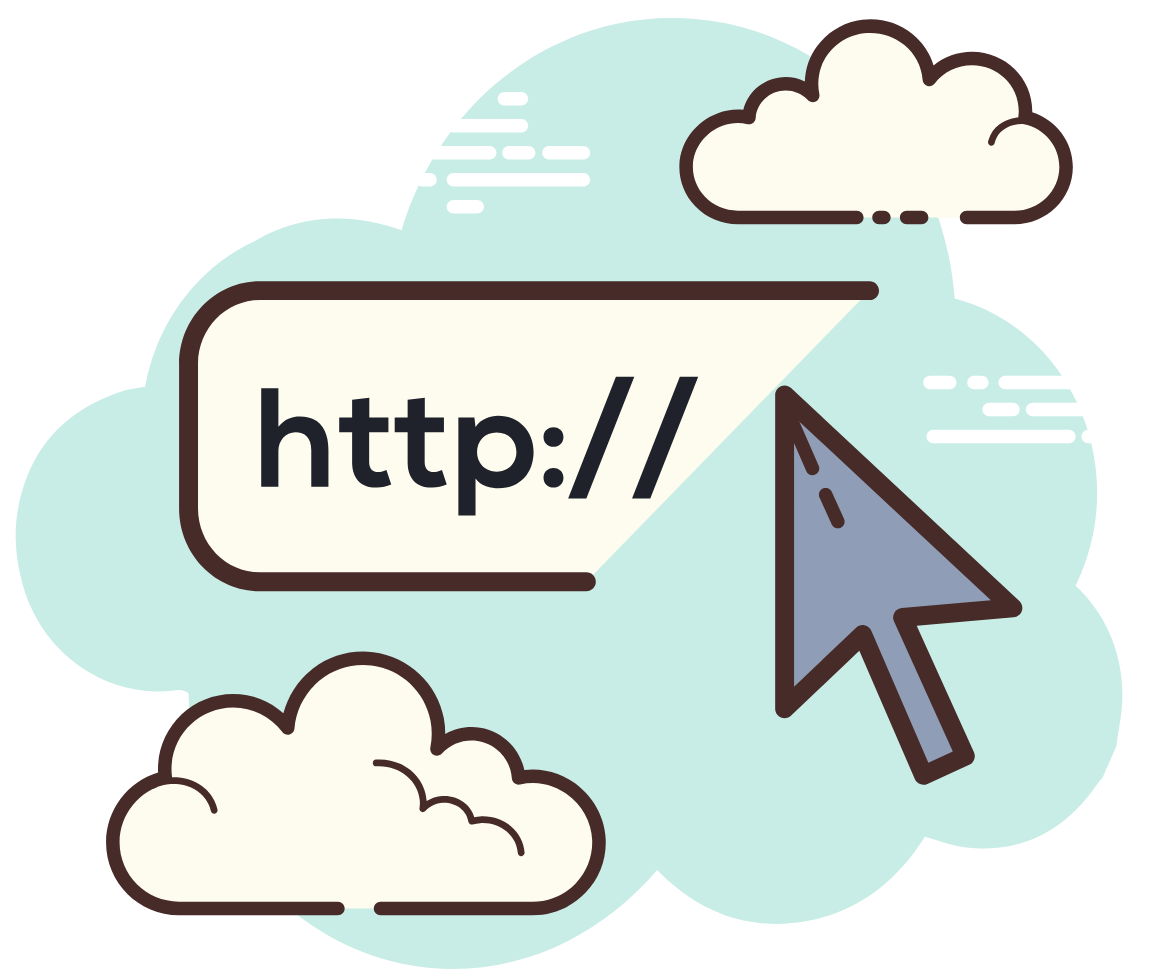 (Founders: Bill Gates and Paul Allen)
Everything started while in middle school and high school when both these programming geniuses met. Bill Gates joined Harvard University. After a year, Paul Allen was able to convince Gates to drop out. Both struggled during the first few years. But after some time, they realized success after they licensed MS-DOS to IBM in 1981. Today, we all know how successful this billion-dollar Microsoft enterprise is.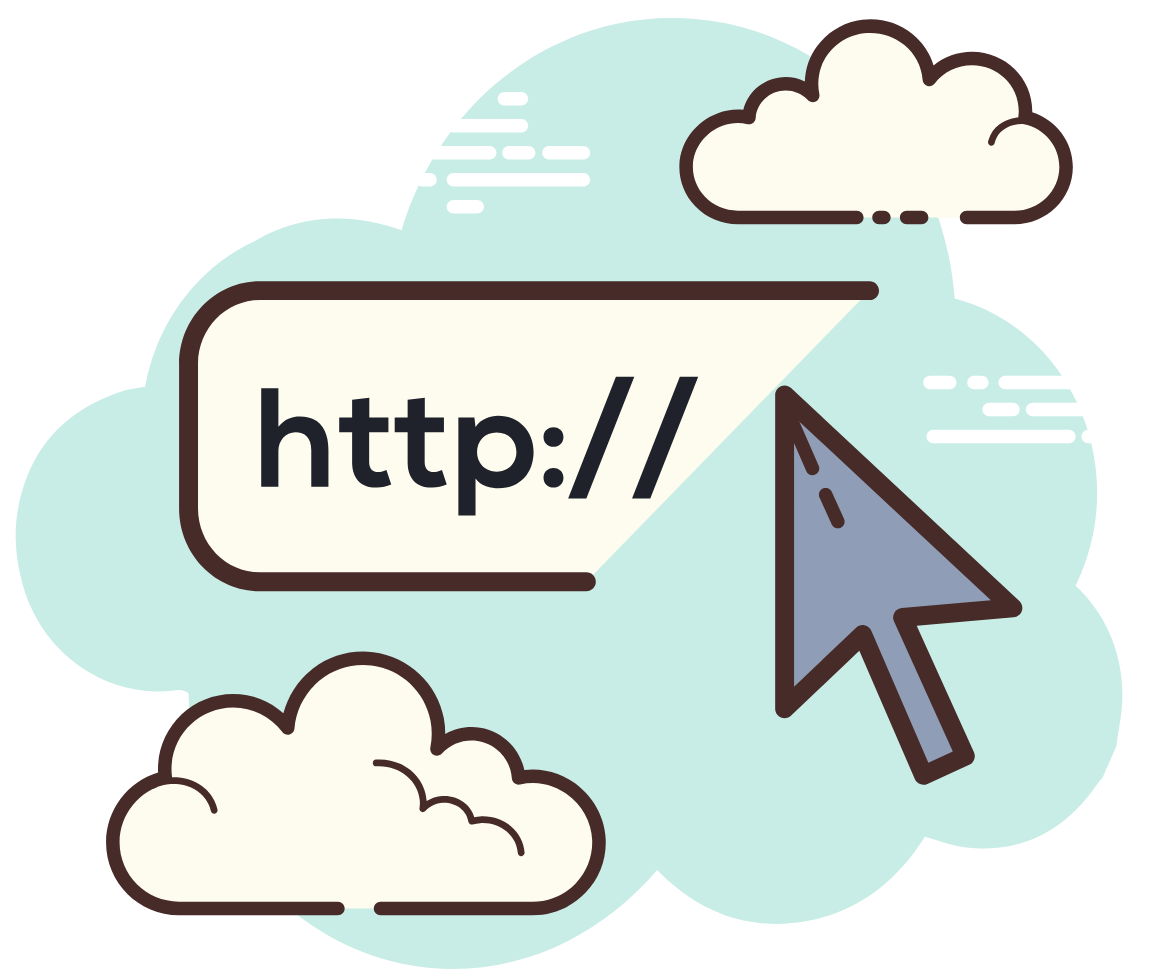 (Founders: Shawn Fanning and Sean Parker)
Napster consists of three music-focused online services. Founded in 1999 by Northeastern University students Shawn Fanning and Sean Parker, this peer-to-peer file-sharing network focused on sharing digital audio files (usual songs) encoded in MP3 format.
As Napster became popular, the company ran into legal problems over copyright infringement. It ceased its operations just two years after it was introduced. Eventually, Napster was acquired by Roxio and became an online music store. On December 1, 2011, it was merged with Rhapsody from Best Buy.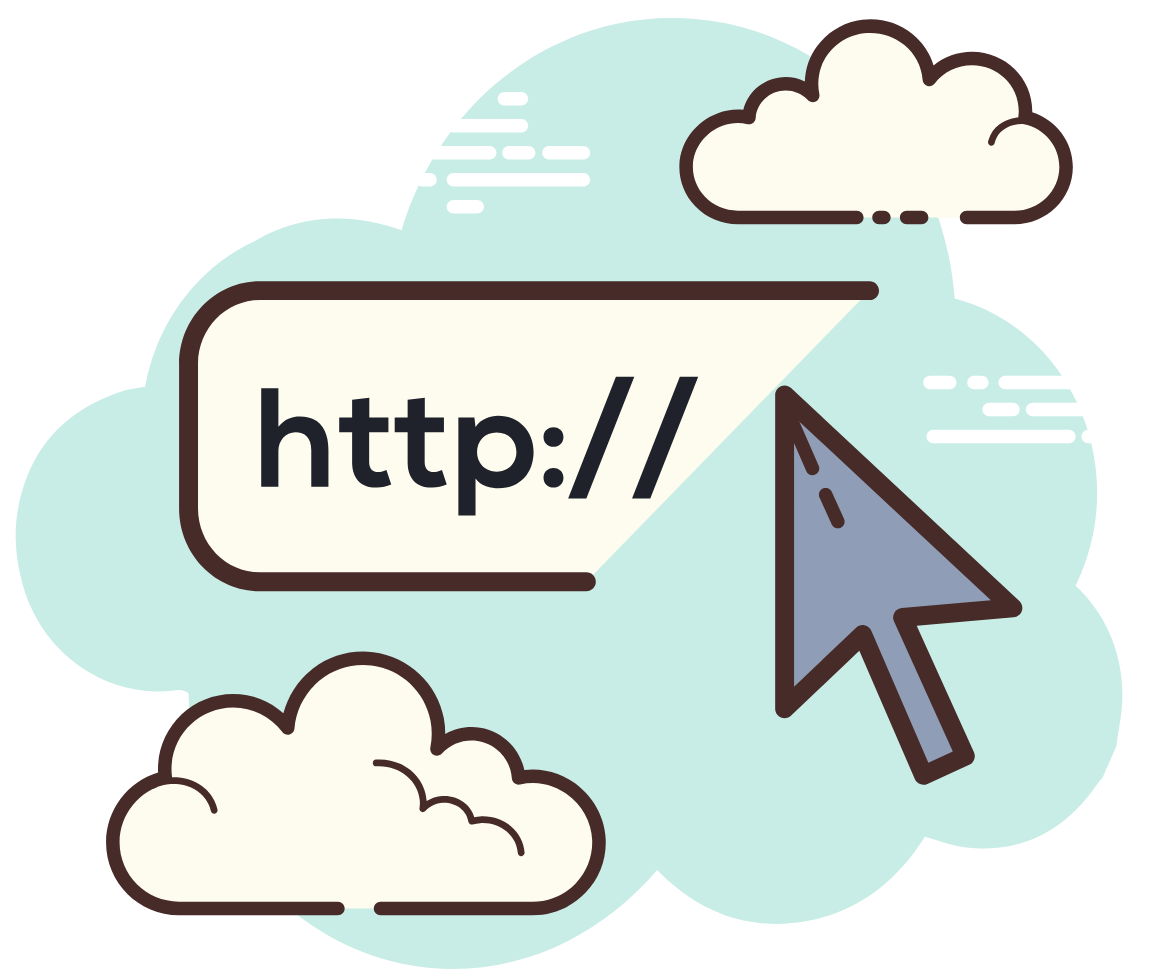 (Founders: Brett Hershey and Bo Peabody)
In 1992, two Williams College students (Brett Hershey and Bo Peabody) started Tripod, a web hosting service initially created for college students to provide them with resources and services for resume-writing or website building tools. Later, Tripod was acquired by Lycos in 1998 in a bid to "break into the portal market."
---
How to Ensure a Successful Start-up Venture During College
While student start-up venture holds no guarantees, there are simple steps to set you in the right direction. These include
Evaluation
Knowing and understanding the knowledge and skills that you and others bring to the table is very crucial. Find the time to compare these qualities needed for success so you can pinpoint how you can improve the situation.
Set Priorities
Finding your priorities can be difficult. Determine your short- and long-term career goals, as well as how school fits into them. Inquiring about your motivation for school and business can help you identify the most urgent requirements. Consider the following four questions:
Why are you starting a business so soon before even graduating?
Why is it important to you to continue your education?
Can your studies help you create a business?
Do you see yourself working for your company after graduation?
When answering these questions, be sure to explain your reasoning. Then decide when it is better to sacrifice study time for business opportunities. The urgency of deadlines varies by situation, but setting priorities will clear your mind for which goal to focus on at any given time.
Pro tip: If you want to work on a business strategy for a few days, don't be too hard on yourself. If you're going to incorporate your class plan into your business plan, make sure you include some of the crucial lesson strategies into your weekly business or networking endeavors.
Enroll in suitable courses
Bridge the gap between school and work if you're concerned about your grades. Choose a major or elective that will help you strategize and benefit your business model. Choose classes that will allow you to meet expert professors and other people who share your interests. Attending courses related to your venture saves time and will enable you to gain more experience with your business ventures.
Tip: Take an independent study course for credit for a semester or quarter. This allows you to concentrate on business research. Take a project-based entrepreneurship class during another semester to gain experience creating product prototype designs or strategy or marketing development for your business.
Maximize school resources
Colleges and universities provide several free resources as part of your tuition that you can use while starting your business. Copy and print services, online resources, free wifi, and library materials are all essential tools for moving your business forward.
You should also be able to get student software at a discount. Most entrepreneurs pay for their startup out of their own pockets at first, so take advantage of resources while they're available.
Tip: Take advantage of your college's writing center for promotional materials and collaborate with student organizations to help promote your business. You can also reserve conference rooms for meetings.
Connect with students
College students have much free time. Connect with classmates and students for recruitment opportunities while you're building your business. Consider pitching the idea of collaboration and turning it into a learning experience for everyone. Many startups have used students to help with onboarding.
The college campus is a multidisciplinary hub. You're more likely to meet well-rounded people with diverse ideas which can collaborate to create intersecting and innovative concepts.
Tip: Check to see if your university has an entrepreneurship or business department with alumni connections. Departments within business schools can help entrepreneurs with business strategy and finding profitable mentors.
Ask business-minded questions in class
To create a high-quality business product, you must thoroughly test everything. First, you must devise a work strategy to determine how much time to devote to schoolwork and business. Investigate your competitors' sales strategies and put your product to the test in your college community. Ask your peers, niche demographic organizations, or campus groups the following three questions:
What makes the business desirable?
Would you use this business/service?
What would you improve?
Student startups can also be efficient by posing hypothetical business questions during relevant lesson plans or soliciting feedback from fellow students during team projects. Asking around will help in the development of your business plan. You'll also have better time management.
Tip: Even if your business strategy is in its early stages, it is critical to gain recognition or generate ideas for your learning or business. Professors will take note of your enthusiasm and commitment. You'll also learn about business development. You might even be able to find ways to market the specific service to specific demographics.
Find funding options
Financial growth is crucial in the early stages of any business. If you're looking to generate cash flow, college is an excellent place to look for funding sources for your startup.
Finance and scholarship offices can assist you in obtaining loans, federal grants, scholarships, and fellowships that provide financial assistance to students. Having an email address that ends in ".edu" is advantageous because there are funding options available for student entrepreneurs.
Tip: Crowdsourcing provides one-of-a-kind funding opportunities. This method is now assisting in generating startup revenue and attracting the attention of businesses and investors. Reach out to a large and diverse school community to promote your business or product while you're still in college. You could even organize a campus-wide crowdsourcing event.
Create an organized schedule and checklist.
Do you feel overburdened? Many students and business owners benefit from making a to-do list. Make a daily checklist and highlight the most critical deadlines if you need to fit goals in every day. Checklists assist you in staying focused and optimizing specific goals.
Tip: Organizing specific goals into time blocks can help you focus and manage details more effectively. According to research, scheduling 50-minute study blocks with 10-minute breaks simplifies and optimizes focus on more significant tasks. Consider working on schoolwork in the morning and business plans in the evening.
Learn to say "no."
Knowing your limits is an essential part of becoming a business leader. Make a routine for your business and schoolwork endeavors as you study in school. But say "no" to anyone who pushes you too far.
It's okay to say "no" when friends invite you out for drinks. Instead, reserve weekends for maintaining relationships or enjoying a drink while attending a networking or business event.
Tip: Make a reward system for yourself and allow yourself to go out for a drink with friends only if you finish both a school and a business task for the day. Furthermore, negotiating why you must focus on school or work is essential for business relationships.
Find a mentor
College provides an extensive network to help you meet experienced professionals and expand your ideas. One advantage of college networks is the ability to find mentors. Inquire with mentors if they can connect you with local business development offices or experts in the field.
Most people are willing to assist you as a student. Mentors are available to provide wise counsel, coaching, and opportunities to network with businesses for college credit.
Tip: Connect with mentors or capital in your area by using platforms like Envelop, Mogul, or FledgeWing.

Staring a business during your college years is undoubtedly a wonderful idea and can bring so many positive changes to your life. But remember that this is a monumental step that needs a lot of thinking and evaluation. Know the basics, understand the pros and the cons, and listen to the most helpful tips to start the ball rolling successfully and see your plans through to the end!
RELATED READ: 100 Questions to Ask When Choosing Your College or Major