You may have heard of ACT and SAT several times. But are these tests different from each other? In what ways?
Overall, the ACT and SAT tests are not that different. Both are standardized tests nationally recognized and an essential admission prerequisite in US schools.
Featured Programs
These tests cater to high school seniors and juniors and that they are made to gauge a student's proficiency in several critical areas like reading comprehension or problem solving—skills that are necessary to be successful in college.
All US universities and colleges accept scores whether from an ACT or SAT. You need not take both tests since there is no advantage regardless of the test you wish to take. While the two tests are generally the same, what differs is the actual content. Still, the ACT and SAT are closely related, especially when the SAT was massively redesigned in 2016.
To sum it all up, the ACT and SAT have these features:
ACT and SAT both have the same sections in a prearranged order. Each section appears only once.
Both tests only utilize a "rights-only" scoring system. This means penalties are not expected for incorrect answers.
They offer an 'optional essay section.' The scores here do not count in your overall score.
Everything is on a passage-based reading and English/Writing questions. It is called English on the ACT, writing on SAT.
With all these similarities, the exams still differ in so many ways. For instance, the ACT is shorter than the SAT. The time limit of each test and the number of questions is different from each other as well.
But before you try learning more about the key differences of each test, let's try to understand the basics first.
What is the ACT?

ACT is a standardized college admission test. Should you plan to apply for a US college, you are expected to take either the SAT. This test is primarily designed to provide colleges an idea as to how equipped you are for university.
Your knowledge of writing conventions, reading comprehension, and computational skills are all gauged. Your test results are then compared to all the other students who also took the exam.
What is the SAT?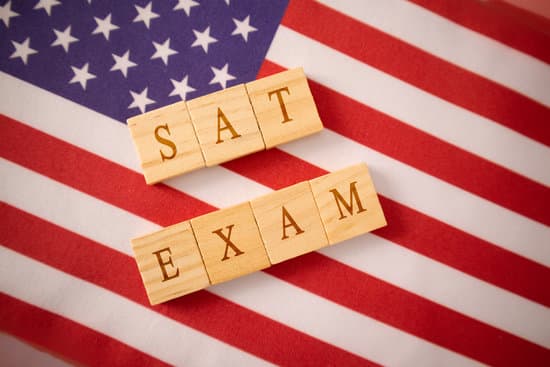 SAT is the other type of standardized college admission test in the US run by the College Board. This non-profit organization is also the one that conducts the AP (Advanced Placement) program, and the PSAT. SAT was initially adapted from an IQ test of the Army until it eventually became a college admissions test in 1926.
The test did not make a name not until in 1933 when the then Harvard University began to conduct an assessment test to identify scholarship applicants.
He believed that by conducting the exam, colleges and universities could easily measure a student's intellectual capacity. By 1940, SAT significantly propelled to popularity. It eventually became the test standard for college applicants.
Most universities and colleges require their student applicants to turn over either their SAT or ACT scores. The test is very critical that admission decisions rely on about 50% of the test results.
What are the Differences Between the Two?
To understand the logistical and structural differences between the two exams, below is an overview:
But are these the only things the test between ACT and SAT differs? Not really. Because they have significant other differences as well, here is a rundown on the key differences of both tests. Read on so you will be guided into choosing which test is suitable for you.
The Time Given Per Question
Do you hate having to answer a question within a specified time frame? Then the SAT is your best option. Why? This test allows you more time per question as against ACT. For example, in reading, ACT gives you 53 seconds per question, while you have 75 seconds in the SAT.
ACT English is 36 seconds per question, while SAT writing is 48 seconds per question. Suffice it to say; you are given more time per question in SAT. Thus, if you have problems with proper time management, especially during exams, the SAT should be your choice. More time, less worries!
Science Section
ACT has a whole section dedicated entirely to science. SAT does not. Looking at the list above, ACT has 40 science questions in 35 minutes. Science represents one-fourth of the total ACT Score, along with ACT's three other sections.
So, if you're that science geek who would feel excited at the thought of having a whole section focused primarily on graphs, hypotheses, or scientific data, then go for the ACT.
Conversely, the SAT does not contain scientific concepts. Once in a while, you can come across a handful of questions that deal with charts, data, or scientific passages, but indeed not throughout the whole Science section. SAT does not also have a science score, unlike in ACT.
However, there is the Analytic in Science cross-test score, a critical sub-score on SAT. At any rate, most schools don't give too much attention to an SAT sub-score. Instead, the ACT science score is more likely to catch the attention of your prospected college.
Range of Scores
ACT and SAT vastly differ in scoring. ACT's scoring system is based on the average of each section on a scale of 1-36. The SAT, on the other hand, scores each of its sections on a scale of 200-400.
Command of Evidence Section
Another difference between the ACT and SAT is found in the question's composition. SAT has a unique sub-section in the reading category. This section will throw evidence-support questions.
These questions are ordered chronologically, along with the text that it is referencing. ACT, on the other hand, has no sub-section with evidence-support questions. Instead, each of the questions is randomly listed in correspondence with the referred paragraph.
The Optional Writing or Essay Assignment. While both ACT and SAT have the optional writing or essay section, they have a varying approach to the question provided. In SAT, for example, you are given a writing prompt and that you are expected to scrutinize the issue, but you are not allowed to offer your opinion. The essay assignment is practically fact-based. With ACT, on the other hand, you can provide your personal opinion of the writing prompt provided.
ACT Scores vs. SAT Scores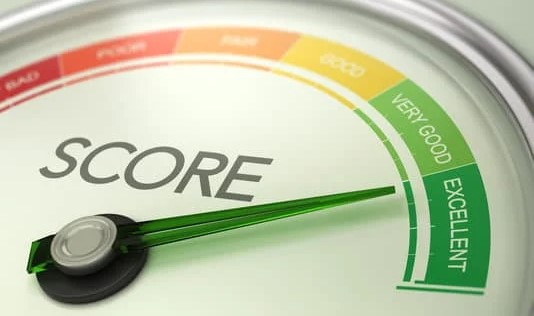 The most significant difference between these two tests lies in their scoring methods. However, keep in mind that neither tests will penalize you for your wrong answers.
This is very helpful, especially when you find yourself guessing an answer, or when you are forced to move through a tough question just to guarantee that you don't spend too much time on that difficult question.
When you are stuck on a hard problem, never second-guess about taking a wild guess. In the case of ACT, you are offered five multiple choices each question.
Taking a guess will give you a 20-percent chance of getting it right. SAT, offering four options per question, means you have a 25 percent chance of having the answer right. And since there are no penalties of every wrong answer, it's wiser to take chances and make a wild guess than just to leave the question unanswered.
ACT to SAT Conversion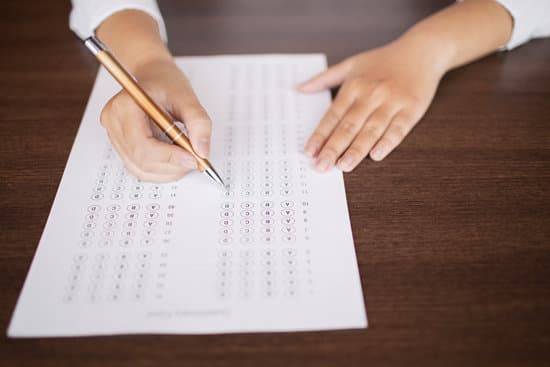 After taking the ACT or SAT, it's reasonable to ask yourself, "how would I do if I took the other test"? While both tests are quite different and have different questions, you can compare your scores. But do you need to convert those figures? In a way, you do.
When you convert your scores, you get to determine which between the test you will be better at. This is very helpful, especially if you underwent a practice test before making your decision on which tests to take.
Also, converting your score comes in handy by the time you send your final score to your preferred school. Of course, most schools accept either SAT or ACT, but there are instances when schools convert the applicant's score to the test they prefer. That way, they can quickly determine whether you are eligible to enroll in their college or not.
ACT vs. SAT: Which Test is Easier?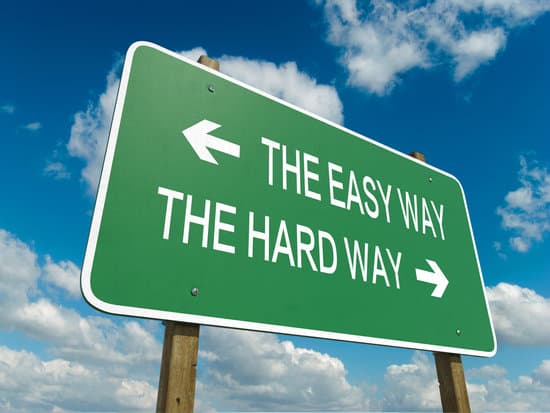 Before taking the test, it's best to identify which is suitable for you. After all, one test is not less challenging than the other. Your skills will play a critical role as to your performance, be it ACT or SAT.
When talking about the critical differences of the test, what stands out is the math section. SAT has two math sections (calculator and non-calculator). It also has a reference guide for math formula. These sections, however, comprise 50 percent of the final SAT score.
On the other hand, ACT only has a single math section (calculator). It has no reference guide, and it has a science section. In this test, the math section will only make up 25 percent of the applicant's final ACT score.
If math isn't a favorite of yours, it will make sense to focus on studying for the ACT. But if you have impeccable analytical skills and you do not dread math, then go for the SAT.
Should You Consider a Test-Prep Tutoring?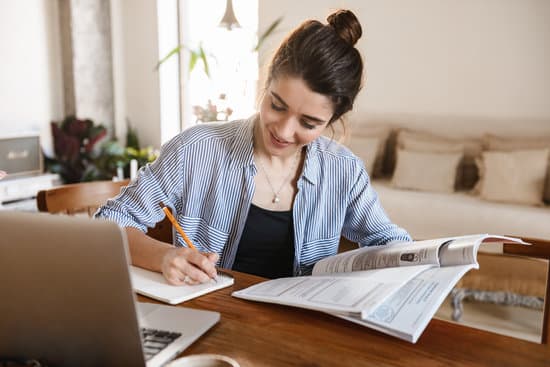 It's normal to feel hesitant and scared and terrified when you and your classmates start to discuss the SAT or ACT. Indeed, it is daunting. Do you think you have enough time to prepare? Can you find the luxury of time to study and practice? All these, and more, will haunt you for days.
Suddenly, you start to think about hiring tutors or taking practice tests to equip you for the big day. How much money do you have to shell out when preparing for your exam?
Test-prep tutoring is pricey. Most companies that provide ACT or SAT preparations can cost you more than a thousand dollars for just a handful of tutoring sessions. The amount you need for the preparation is more substantial than the actual cost of the test. Yet, do tutoring sessions work?
It might, for some college applicants. If your motivation to study hard and prepare the ACT or SAT by yourself is lacking, then having an experienced tutor will come in handy. But will it substantially improve your score?
Most probably not. Nevertheless, it doesn't necessarily mean the tutoring is not worth it, although hiring a private tutor is not worth the cost!
So how do you prepare for the ACT or SAT? You have a lot of free resources online: from practice tests to prep books, and even to professional advice from mentors. Preparing for the test is very important. However, you don't have to spend a vast fortune to raise your chances of acing the exams.
ACT and SAT Merit Scholarships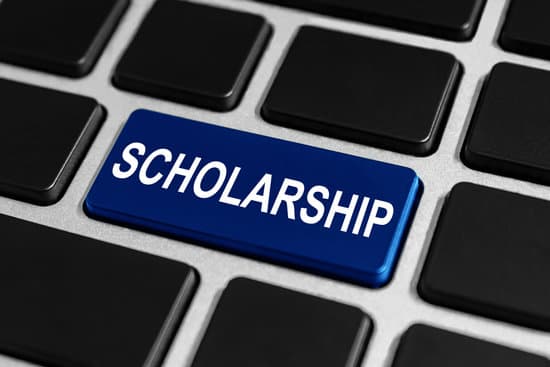 The most significant advantage when you ace your SAT or ACT is the possibility to earn merit scholarships to help you with your college tuition. Though student financial aid options are readily available for qualified college students, the thought of having something to help you cover your expenses is a good idea.
Below are some of the scholarships you can get and how you can apply.
National Merit Scholarship Corporation. This scholarship is given to the top SAT scores for every state. Qualified applicants are awarded up to $2500.
College Specific Awards. Several colleges and universities provide scholarships for students with high ACT or SAT scores. These scholarships include full-ride, or partial tuition coverage, among others. Try to check for a complete list of the usual college-specific scholarships that are associated with ACT or SAT performance.
In case your final ACT or SAT score falls just below your chosen school's threshold, retake the exam to get a higher score. While higher scores do not necessarily guarantee a scholarship grant, this can help you open the door for applying. Remember, even a small bump in your test scores could mean a difference of a scholarship.
ACT and SAT: Study Tactics
You can prepare and practice for your ACT or ACT in so many ways. The most common include:
Official SAT or ACT Prep Booklets. These are available online with ACT.org or the College Board.
Free online study guides (regardless if they are officially endorsed or from third-party websites)
Group or Private tutoring. This is usually offered through affiliate school programs or tutoring specialists.
ACT or SAT practice tests offered
Annual Preliminary SAT (PSAT) provided by your school. This is usually taken during the junior year of high school).
Preparation Do's and Don'ts

Without a doubt, the ACT and SAT are significant components of your college application. It perfectly makes sense that you have to prepare for it.
However, preparing for the test has no right or wrong method! Below are the do's and don'ts instead to help you get on the right track.
Do prepare early. The earlier you begin to prepare for the exam, the better. Sign up, study, and take the test early on. For instance, when you take the test during your sophomore year, you are more likely to increase your grades once you retake it during your junior year. The more time you set aside for studying up, the better you can understand the test. The point of the matter here? Cramming will do you no good.
Don't think test preps should be expensive. Although tutors, test prep courses, or exam prep books can help you with your test preparation, these are expensive. You can prepare for a test without having to break the bank. There are excellent resources online for free. Or you can try to join review sessions at your school.
Do have a clear understanding of the test format. Both tests are differently formatted from each other. Find the time to understand how the questions are laid out, or how many test sections are there and its corresponding time limit. When you know these things ahead, you get to pinpoint the specific areas that you need to work on.
Don't ignore the essay section, even if it's optional. ACT and SAT have optional writing sections. But never translate "optional" as "pointless." Many colleges need the essay part of the test as a requirement of an application.
Do think about retaking the test. It's wise to retake the test even if your first score is impressive enough. Most students who retake the test have a better score the second time. When you have a higher score, not only you have better chances of getting accepted to your chosen college. But you also have higher chances of qualifying for financial aids or college scholarships.
Don't neglect your weakness. You will be good at a few things on the ACT or SAT, and the best way to maintain that is thru constant practice now and then. However, it's also crucial to find out which test section you are most struggling with. Try taking a diagnostic test so you can see the areas that you need to focus more on.
Which Test Should You Take?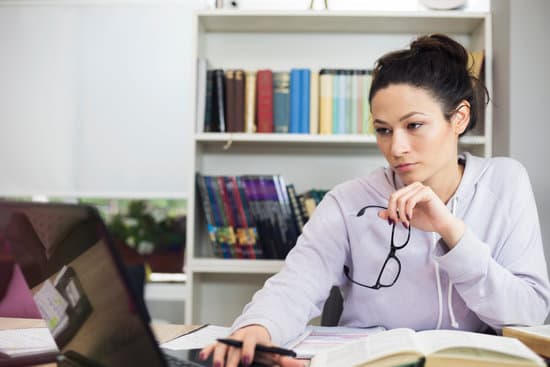 Since all colleges and universities generally accept both the SAT and ACT, eventually choose the test that you believe will play to your strengths. Decide the test that you think will work best for you. From there, maximize your efforts in studying, practicing, and preparing for each test section.
It's not a good idea to take both tests because this can leave you studying for exams simultaneously and, in return, compromise your overall score. Better keep your focus and effort into the test you think you are best at instead of multitasking.
Still, if you believe taking both tests can increase your chances of getting accepted to your chosen school, make sure you set aside ample time to study and prepare for both tests. After you have completed both tests, evaluate your results. Identify which one best exudes your skills.
A college entrance exam is something you should not be intimidated. All it takes is proper preparation. Take practice tests, ask your teachers, study with your classmates, and dedicate your time and effort to put your heart into the preparation. If you can, estimate your ACT or SAT scores.
From there, determine the test your academic strength is most suited to. And since wrong answers will not hurt your overall score, your goal is to manage and use your time strategically. Answer questions you are confident of the answer instead of getting wedged on one.
***
Taking an ACT or SAT is a huge step! All it takes is proper preparation, sheer determination, and ample amounts of discipline.
RELATED ARTICLES: