A significant part of the campus experience is career services. Integral to any college, the career services department faces the enormous task of ensuring that students are prepared for the real world after graduation!
A National Association of Colleges and Employers 2017 report revealed that 86% of the class utilized their campus' career services during their senior year.
Featured Programs
Meanwhile, an Association of American Colleges and Universities study concluded that students who took advantage of their career services believed their colleges genuinely helped them succeed.
They were confident about landing a job because their college prepared them well. Former students who felt this way would typically give back to their colleges.

What are the Goals and Roles of a College Career Service Center?
Any college or university's Career Services department is easily one of the most important departments, as it provides students with supportive guidance in preparing for their careers. Their offerings are so unique and in-depth that it would be impossible for a student to receive the same benefits from a different service!
In one place, you'll find all the resources tailored specifically for your goals so you can finally start paving your career path. The resources and services will be tailored specifically for you and your goals:
Whether you are apprehensive or uncertain of making career decisions or weighing your master's or doctorate graduate options for professional stability, career services advisors provide the support and guidance to propel you to the top of the applicant pool.
Identifying a dream job is possible with the help of career centers. Career counseling and interest surveys, career counseling, connecting with alumni, resume preparation coaching, and interview coaching services are offered to students in their early college years. This way, students can evaluate their options and find the right fit.
To benefit students, soon-to-be graduates, and alumni, college career service centers typically host mock job interviews, announce internship opportunities, and hold job fairs.
Career centers may also provide job shadowing opportunities with alumni. They hold workshops and even mentorships with now-professional graduates in the students' field of interest.
---
List of the top 10 Colleges with the Best Career Service Centers
From choosing a major to building and following a career plan, the Career Connections Center is the go-to department of University of Florida students.
The University of Florida employs an online, interactive tool to determine student career interests and holds individual career advising sessions through the Career Connections Center. Students can sample potential careers for preparedness while in college through part-time jobs and internships. The UF Career Connections Center also links students up with professional network opportunities.
UF's center for students has published Career Preparation Guide featuring the many academic fairs the school regularly holds and summer work experiences relevant to a student's career goals. The UF career center resume critiques, job opportunities identification, interview preparation tips, and evaluation of job offers at the center.
On their website for career services, you can be guided on where to find a job, how to develop your brand, develop some skills, and be career-ready. You can also request a resume review and schedule a mock interview.
---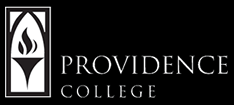 Providence College's Slavin 108 assists students in every stage of their career development! It hosts a variety of online resources, career-related videos, and interactive career planning systems, enabling students to explore the many career tracks featuring their major.
Did you know that approximately 80% of students at PC participate in internships? Students find these and other career opportunities through Slavin 108's Handshake career platform. The department's Vmock and Big Interview programs provide resume advice and interview preparation.
Slavin 108 career counselors conduct a range of student-career assessments. Career coaching appointments and drop-in hours are available to discuss a student's career trajectory more thoroughly.
Also, the Slavin 108 features the FriarLink alumni network, which connects students with alumni. Beating the year's challenges, Providence College—through Slavin 108—held virtual career fairs in 2020.
---

The Clemson University in South Carolina's Cooperative Education Program and Michelin Career Center merged to form the Center for Career and Professional Development. Located at the Hendrix Student Center, this state-of-the-art facility directs students to opportunities complementing their studies.
Students choose a major or take a career assessment during counseling sessions. They also receive assistance in crafting resumes, graduate school essays, and personal statements. Students also participate in mock interviews and pick the most appropriate attire for free from the on-campus Career Closet.
The ClemsonJobLink platform provides access to a vast network of potential employers. Campus-wide and virtual career fairs are tailored to specific majors. In fact, each year, Clemson's University Professional Internship and Co-op Program or UPIC facilitates 900 on-campus paid internships for undergraduate students.
---

Northeastern University's career center aims to build an ecosystem that fosters lifelong career design and partnerships through a diverse and sustainable network of learners, alumni, and employers on a global reach.
Northeastern also develops education programs and forges partnerships to link students up with companies and organizations that matter to their future professions after graduation.
In particular, Northeastern's career center holds events, workshops, and training to help students:
Write standout resumes and cover letters,
Prepare for interviews,
Network with alumni and potential employers,
Actively participate in career fairs,
Negotiate salaries.
Students also turn to Northeastern's career services department for career guidance and advising services, self-assessment, and career exploration.
---

On-campus and online, about 4,500 undergraduates attend Worcester Polytechnic Institute, a private research university in Worcester, Massachusetts. The university offers over 50 degree programs, all emphasizing project-based learning.
WPI's Career Development Center (CDC) facilitates online job postings and virtual career fairs. It hosts two massive career fairs on campus each year, in addition to the regular networking nights and career fairs.
CDC works closely with employers and corporate partners that recruit over 400 WPI undergraduates, graduate students, and even alumni for full- or part-time hires, summer internships, and co-op positions.
CDC also helps WPI undergrads apply for graduate school.
---

Penn State's University Park campus houses more than 90,000 students—and all of them, with alumni included, can turn to the career center even after earning their degree!
Penn State's career center hosts programs and resources that define students' career goals, present career alternatives, advise students in making career decisions, and acquire the skills and strategies to achieve their objectives.
Students can choose from a range of in-person and virtual career counseling, mock job interview, Peace Corps recruitment, and interview room reservation services.
Educational webinars are offered, in addition to internships facilitation and graduate-recruiter connections. Students can also look for potential employers on their own through the college center's online job search database.
---

Roughly 87% of Elon University students complete an internship that is integral to their academic journey. Elon's Student Professional Development Center further develops students' career strengths and exposes them to numerous potential career tracks.
Students, alumni, and employers can count on SPDC for guidance through every phase of career development, from self-exploration to job or graduate school searches. All majors and years have access to career advisors across campus to help them achieve their career goals.
Students have reported that participating in the department's activities has been crucial to their career success!
Let's count the ways Elon's SPDC is helping students:
Career advisors (on-campus and online),
On-campus and online recruiting and career fairs
Job postings accessible on the Elon Job Network
Partnerships with employers to match candidates with job vacancies,
Resume reviews and mock interviews by the Corporate and Employer Relations team,
---

The primary objective of the Career & Professional Development Center at Southwestern University is to empower students to shape their professional identities, develop 21st-century skills, and create well-managed professional lives.
Every year, award-winning, experienced, and caring staff serves Southwestern students and alumni. Southwestern University also takes pride in its highly trained student personnel in the career center.
Southwestern University's Career & Professional Development Center offers a student-centered approach to professional development– from offering planning guidance, encouragement, and advice to connecting students with employers to fill a vacancy.
Students can make meaningful connections with prominent figures in their field of study through the Southwestern's Career Community network of alumni.
---

University of Texas Austin students have access to diverse campus-wide, local, and international and career connections on an interdisciplinary level, thanks to the Texas Career Engagement program that fosters an engaging career environment that is equitable and inclusive.
The UT Austin alumni network, which has more than 500,000 members, is accessible through the virtual networking platform HookedIn. Students learn about internships, find career opportunities, and find mentors through these connections.
Students can also find special interest groups, summer programs, and volunteer opportunities through the college's career services office. To date, employers have been posting more than 24,000 part-time and full-time employment opportunities on the Hire U Texas online job board!
What's a great career opportunity without the right preparation? The Texas Career Engagement team assists students with making resumes and cover letters and giving interview advice. The department provides comprehensive services in field-specific offices for counseling and coaching.
---

Recent Syracuse University graduates report that more than 40% of them landed a job before graduating, thanks in part to the school's career center! They assist students in exploring potential careers, developing their job search skills, and connecting with alumni and employers.
The Syracuse University Career Services team helps students define and achieve professional success, regardless of their career development journey. How exactly does it do that, you ask?
A Syracuse career counselor helps students find their career path through one-on-one sessions and online assessments.
Students can connect with part-time jobs on and off-campus through the 'Cuse Works online platform.
Students and alumni get opportunities to network online and virtually.
Students explore career possibilities in career fairs and employer information sessions, which are useful in finding employment after graduation and negotiating offers.
---
OTHER INTERESTING READS: