Community colleges provide access to post-secondary education to underprivileged and minority students. In fact, many of them are able to attend a community college and get the scholarship they would get from institutions offering traditional degree programs and education.

A community college aims to provide affordable tuition, accessible location, lax scheduling, unrestricted admissions policy, programs, and services tailored for vulnerable students with various social and academic hurdles.
A community college is a post-secondary school that offers a two-year academic program leading to an associate's degree. Some of its offerings also include a transfer curriculum to a bachelor's degree and job-related programs that can go on for one or two years of study. Furthermore, community college also has courses for personal growth or development.
During the 20th century, community colleges were formed to fulfill the needs of young adults who cannot leave their families to attend school. Initially, community colleges helped the African American community and women who aspire for higher education.
Most students took up grammar school teaching courses or in new vocational education curricula. These smaller academic institutions were locally established, in communities, distinguishing them from traditional colleges or universities, which offered students to leave their homes and stay in dormitories.
In the past, students usually attended community college to earn a two-year degree. Today, it is common for community colleges to further their education and proceed to a four-year institution.
Features of a Community College
Two-year Academic Programs
Unlike in typical colleges and universities with four-year bachelor's degrees or post-graduate programs, community colleges only offer a two-year curriculum, the usual path to earning an associate's degree. Other shorter curricula can steer towards a particular career certification.
With that said, most of these two-year programs and career certifications can be pathways to lucrative careers. For those aiming to earn a bachelor's degree, attending a community college can be a viable option. Several students move to a four-year institution following their completion of a two-year program.
Some states have certain transfer agreements between public universities and community colleges to streamline the transfer proceedings and facilitate the course credits seamlessly.
Less Expensive
Students of community colleges pay an incredibly low cost per credit hour than those in four-year higher education institutions. When students want to save money, they go to a community college for the first two years and eventually move to a four-year college or university.
The cost difference is considerably huge. Students of a community college only pay an equivalent of one-third of public university tuition while one-tenth for a private university.
Open Admissions
Students who didn't have excellent academic standing in high school or those who have missed school can be admitted to community colleges for quite some time. They are not selective with their applicants and provide a higher education opportunity to those who can afford to enroll.
With that said, they usually have a first-come, first-served process for registration, which most of the courses get full quickly.
Despite the open admissions, there are a lot of smart students enrolled in community colleges and also some of the most famous people went to community colleges, too. There are various reasons why they prefer to go to such colleges rather than in traditional four-year institutions. It's cost-efficient and the only institution that best suits their current situation.
Flexible Living Arrangements
When students decide to go to a community college, they will not be living on the campus. Unlike in four-year institutions where students need to stay in residence halls, community colleges offer a more balanced living arrangement.
Students get to save their allowance since they can go home and commute to and from school. It is the ideal college for those who want to juggle work, family, and education all at once.
The Difference Between Community College and University

Lenient Admission Requirements
Naturally, aspiring college students would already know what discipline they want to take and perhaps which type of degree they prefer. Other than that, they may encounter several options when in terms of their education.
One of the crucial decisions they'll have to make is attending a university or a community college. These two institutions have plenty of differences, but both share one mission: providing access to quality education.
One major difference between these two schools is their admission requirements. Community colleges are more lenient in their admission procedures, accepting any high school graduate to the campus.
But there are selected programs that may require a specific and stricter set of application requirements like nursing, allied health, engineering technology, and law enforcement.
On the other hand, universities are more selective with their students. When they plan to attend this type of school, they must be prepared with the meticulous application process. Every institution has distinctive admission requirements like a grade cut-off in high school, submitting essays, and achieving a target score for standardized tests.
Off-campus Accommodation
Living arrangements between community colleges and universities vary significantly. The former typically requires their students to stay in their homes while the latter usually ask their students to live in dormitories or on-campus complexes. These residence halls also include meal plans. Hence, universities have expensive costs of attendance.
With community college students, they can save more since they live at home and think of driving or taking public transportation to and from school. Living near the campus is more advantageous because they can quickly go to school, don't have to move to a closer apartment, and pay for rent and meals.
Class Size
Since there are many students enrolled in a university, it is expected that the class size is much larger. This means there are fewer chances of having a one-on-one student-teacher interaction should the learner need further assistance.
With community colleges, they have a smaller class size since their student population is low. Usually, they have about 20-35 students, while universities can go as many as 300 in a class.
Types of Programs Offered
Generally, community colleges offer programs that can be completed within two years, like associate's degrees. This also depends on the enrollment status if they're part-time or full-time students.
The associate's degrees can come in handy with some jobs requiring a two-year degree before moving to a university. Also, they have short-term diploma courses or certificates that educate students for a particular profession.
They usually offer a broad range of programs from undergraduate, post-graduate to doctoral degrees, which take more than four years to complete. The two institutions have a plethora of programs, but universities usually have more options.
Flexible Schedule
The universities are known for their rigorous environment, which means having a very demanding schedule. Students who have part-time jobs may have difficulties attending such institutions because of the unavailability of class times. It will be challenging for them to balance both the schedules of the job and school.
Community colleges outshine in providing students a flexible schedule, especially if they're parenting, have part-time gigs, fulfilling caregiving jobs, or other personal responsibilities. Hence, part-time students and those with other commitments choose to enroll in a local community college.
A Multitude of Resources
Aspiring college students can enjoy various resources that professors and teaching personnel can offer at a community college. Unfortunately, not all university professors will know most of their students because there are so many of them, especially for bigger schools. They'd be fortunate enough if their teachers remembered their names.
There are even cases when students have to remind them that they are part of the professor's class whenever they approach them for academic consultation. Usually, the teaching assistants complete the instruction tasks of core classes.
Since community colleges have a more tight environment, students are assured of getting a quality education from competent professors. Moreover, teachers can have the opportunity to focus on every student since their class size doesn't go more than 25.
The professors can apply a more interpersonal approach during the lectures, providing a significant impact on the learning ability and eventually leading to a higher student graduation rate.
Reasons to Attend A Community College
Affordable Education
The main concern of students and their families when entering college is the cost of attendance. Although there are so many ways to finance a college education, attending a community college is a more practical and reasonable solution.
At times, going to universities can give students skyrocketing debt when they're about to graduate. This is one of the common reasons students prefer going to a community college because it is a wise financial decision.
At best, students can finish two years of their post-secondary education at a very affordable cost. In most cases, students enroll in such a school for two years, taking up all their prerequisites, and move to a university, which is still a much cheaper option.
There are also community colleges that have four-year bachelor's degree programs for selected disciplines like nursing, electronics engineering, and public safety, allowing students to earn a bachelor's degree and save more money at the same time.
Furthermore, students that attend community colleges near their homes can save on accommodation expenses since they live in their houses and take public transportation while going to school.
Better Transition to College
For high school seniors, transitioning to college may seem an intimidating endeavor, especially if they're still unsure which type of institution they want to attend. One of the common reasons why aspiring college students opt to go to a community college is to help these learners shift to college life when they are not yet fully prepared for the self-sufficiency needed to begin their collegiate experience.
Some kids are not yet emotionally ready to leave their families and loved ones to attend a college elsewhere. Entering into a community college before moving to a larger institution will improve their maturity and realize what type of profession they want to have. They can also gradually adjust to college work rigors as they move to a higher level as sophomores.
When attending this type of academic institution, aspiring college students will have the opportunity to look at a broad range of multiple subjects before deciding which career path to take. Naturally, kids are indecisive and fickle-minded, especially when it comes to which school they want to attend. Sending them to a community college is like giving them the liberty to thrive and figure out what they wish to achieve with their education and career aspirations.
Furthermore, this is the best time to learn the required academic skills. Students can take up introductory courses in various areas and relearn subjects they may find challenging when they're in high school.
And since the school community is much smaller, they won't feel too pressured with the competition among other students. The class schedule's flexibility helps the learners devote more time to difficult subjects or skip their demanding courses while getting a lighter class load.

Chance to Polish the Transcript
Every first-year student wishes they can easily qualify for college scholarships to help finance their cost of attendance. But when their high school grades are not that outstanding, they'll have a hard time meeting the majority of scholarships' academic requirements.
Hence, several students attend a community college to improve their transcripts. While they're enrolled in such an institution, they can earn straight A's, which can incredibly help land scholarships that were previously unachievable for them.
Moreover, suppose students are planning to move to a reputable private institution. In that case, their transcript in high school is not that promising, then going to a community college will help pave the path to that prestigious university.
And since their grades are already excellent, they'll have a higher chance of being admitted as a third-year student than as a freshman because there's not much of a competition. 
When they're accepted as juniors at the university, this is the level when it's considered as the most academically-challenging in higher education. This is the time when courses are mostly major-focused since they've already finished almost all of the general education classes for the first two years.
With the comprehensive foundation they've earned from a community college, students will breeze through the rigors of university life with ease.
Flexible College Education
For individuals working and wish to attend higher education or perhaps want to further their education, a community college is the appropriate academic institution for them. It is known for its flexible class schedules. They have classes in the evening, and some professors even open lectures on weekends. This setup is significantly helpful to those who have to work and attend college all at once.
But the primary advantage of the flexibility of schedule at community colleges compared to universities is that undergraduates can steadily stride and enroll in fewer classes to give way to their responsibilities if they have to.
Single parents who barely have extra time to do activities other than family-related can benefit from this setup. Since it doesn't cost them a lot in a year, they can always extend it to additional semesters without getting drowned with student loans.
The community college will allow the student to try out various courses at a very affordable cost. They can have so many opportunities to explore multiple disciplines or classes to figure out which major they want to pursue.
In some cases, students realize that college isn't what they're looking for and would instead enroll in a technical college or go to a lucrative field that allows individuals with no college degree.
Opting to go to a community college for two years is beneficial for high school seniors since it can tremendously improve their character and maturity. In this transition phase of their life, most of them gain motivation and time management skills. They begin to master how to handle different responsibilities, become resilient, and learn self-discipline.
A Shorter Path to Employment
Usually, when students choose which higher education institution they should go to, they look at the school's ability to support its graduates when seeking employment. Besides, this is the ultimate reason for going to college.
Every school has career departments and resources that will help their students find an employer. In terms of job opportunities, whatever school the student picks will depend on the profession they wish to have.
Several students don't necessarily have to hold a bachelor's degree. Many high-paying careers are available to those with associate degrees, such as aircraft mechanics or HVAC technicians.
Students who plan to pursue careers in radiology and nursing can benefit from going to a community college. There may be technical degrees such as nursing that usually require a four-year program; students can have other options by going to a community college and taking up an associate's degree for two years.
This will still allow them to perform clinical work in a hospital. This is a much shorter and cheaper pathway leading to their dream job.
On the other hand, students go to a community college to earn good academic standing to quickly get into a reputable university, eventually leading them to a well-paying profession.
It may take a while before getting to where they want to be, but they've managed to be admitted to their dream school even if it took them a little longer, rather than going straight to a university where they're just accepted.
High-quality Educators
Sadly, people think that professors in community colleges are not as good as those in universities. This is not true since these educators in community colleges are talented and competent. Many of the highly-accomplished teachers are found in community colleges and would prefer to stay in such institutions.
Just because they choose to teach in a two-year school doesn't mean they are not brilliant. There are so many reasons why these educators would rather stay in such a college instead of a bigger academy.
Like students who would enjoy a more flexible environment, professors of community colleges are also employed as consultants, writers, or other executive-level positions at major companies. They have a passion for teaching but are currently employed with a different job; community college will exercise their love for teaching.
Some professors like to teach to a broader spectrum of individuals, so they go to a community college where diversity is present. They find it challenging and rewarding at the same time to teach students that come from different academic backgrounds and with diverse sets of skills.
Since a community college has a small class size, professors can apply a personalized method to students who require assistance. Doing such a teaching technique is their form of reaching out to students and creating a meaningful impact on their lives.
Transfer Credit
The majority of students that enroll in a community college aim to complete all the required general education and hopefully obtain an associate's degree.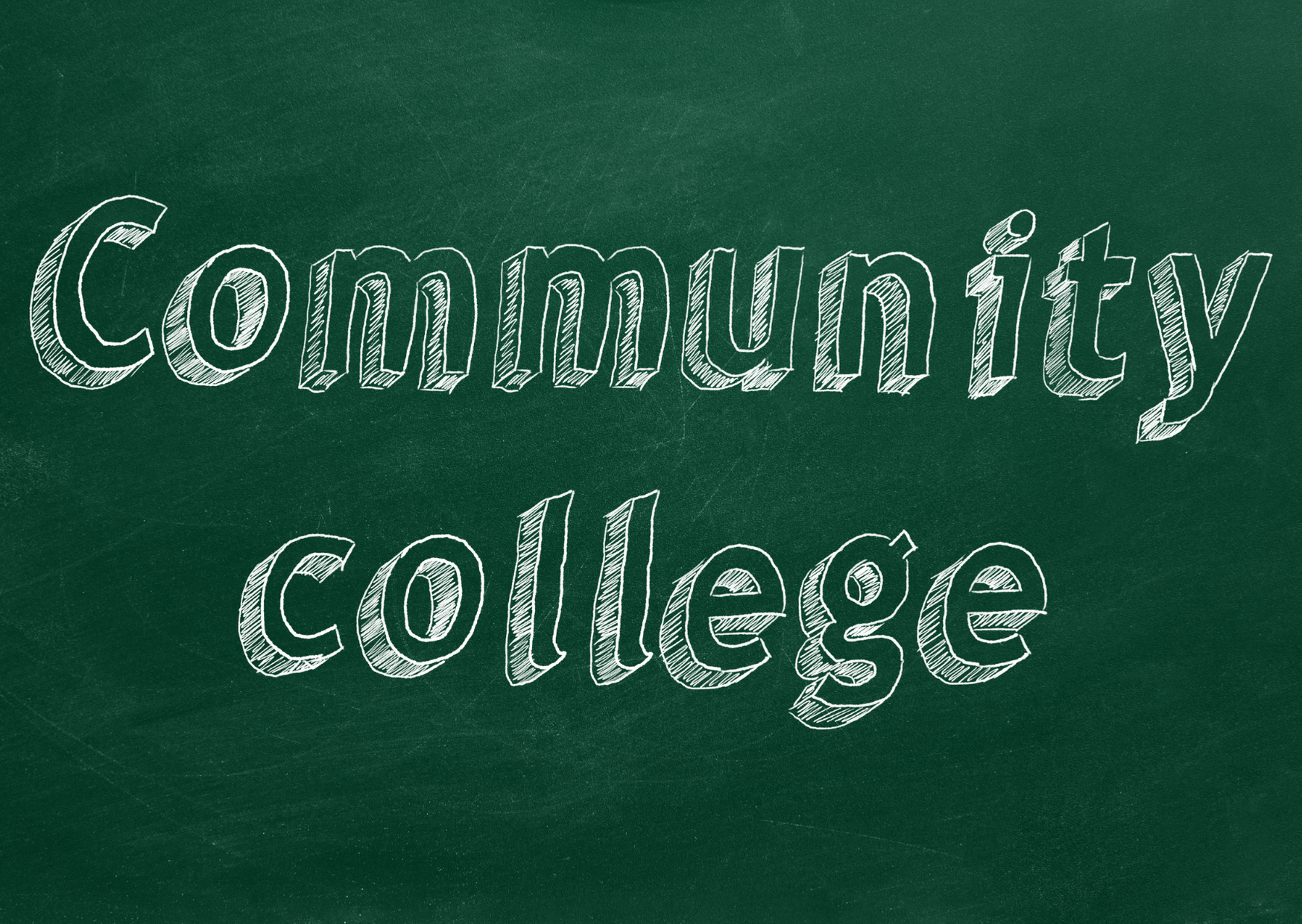 This covers all the classes concentrating on higher education-level science, social science, mathematics, reading, and writing.
Most of the four-year post-secondary schools will honor these general credits to earn a bachelor's degree when they decide to transfer.
All over the nation, community colleges have made the necessary arrangement for the associate's degree of the student to correspond to most universities' general education requisites, particularly the local schools.
Thus, transferring of credits can seamlessly be done when students move to a four-year university.
Furthermore, students always have the option to confirm these issues with an academic advisor. They can tell the learners if they're taking the appropriate classes to avoid attending similar classes once they shift to another school.
Multiple Resources and Tools
Many have wondered if community colleges have appropriate facilities and tools, as those four-year universities have. Since tuition costs are considerably lower than others, most have perceived that they don't have the means to deliver quality education and learning experience.
They may not have popular athletic teams and stretched campuses that most universities have; it doesn't mean that the academic experience is low. Some of the nation's largest community colleges heavily invest in a continuous modification of their classrooms, laboratories, and student centers to keep up with technology.
Aside from their competent professors, these colleges have world-class laboratories and state-of-the-art libraries to promote a comprehensive educational experience.
Because their community is small, every student will have complete and equal access to all the resources. There is a multitude of community colleges that are equipped with learning tools similar to their four-year counterparts.
Students eager to participate in extracurricular pursuits will have many options like academic groups, student-run, and athletic clubs. There are even instances that their learners can be sent overseas to participate in international study programs.
Focused Education
Some students may have already decided what they want to be when they grow up, like being a mechanic or working in a legal office. Attending a community college may present the opportunity to explore multiple common interests. They also have career-focused training that can quickly prepare the students for their dream profession.
These institutions typically highlight career development programs that equip students for distinctive professions. Instead of offering a bachelor's degree, these curricula usually grant diplomas or certificates to guarantee students' experience and ability. A common example is the automotive technology course that trains hopeful mechanics.
Contrary to four-year degree programs, it doesn't concentrate on English or Math subjects' basic requirements since these are irrelevant to the job. Furthermore, such programs deliver extensive education on a particular topic so students will surely develop as experts in their area of interest.
Students also can access special courses through the school's online program. Today, most community colleges have "online campuses," providing more access to quality education. Students unable to physically attend classes, regardless of their reasons, can enroll in their online courses.
This will allow them to have multiple options, attend classes remotely, or considerably spend less time on campus. Even students take only one evening class in a week, while some professors allow their learners to only come to campus for exams.
Smaller community
The community college is known for its smaller and more intimate environment. It has lesser students, fewer school organizations, and campus activities.
This means that every learner will have a higher chance of being recognized or participating in any club they prefer. Unlike in universities, some of them won't join certain organizations since they have to go through a strict selection process.
Students can take advantage of the instructors' more individualized instruction method since they hardly go more than 25 persons in one class. This is beneficial to those who prefer to have a more relaxed learning pace and ask several questions in between their sessions.
Also, students can know more about their instructors before and after the lecture or during office hours, making it easy for them to approach their teachers whenever they need further assistance. This student-professor relationship will also help teachers easily pinpoint students who require extra attention during classes.
Studying in a small community will help students who are going through a tough transition phase to college. Although they get to go home to their family while studying, a small community will allow them to make more friends easily and build a more intimate relationship. They all share similar struggles, especially their fellow freshmen, with smaller campus size students feel inclusivity within.