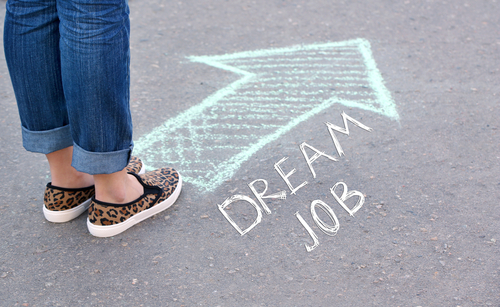 ATTENTION College Seniors! Are you searching for your dream job? Check out these top-paying online degrees!
When it comes to choosing a college major, we weigh dozens of factors. We ask ourselves if the choice we are about to make aligns with our strengths or passion. And, of course, we consider the job market. What does it look like? Does it promise high profitability while allowing us to grow both professionally and personally?
Featured Programs
If we are being completely honest, the most important factor is earning potential. Truth be told, choosing from among the numerous college degree courses can be tedious and quite discouraging.
Here, we present a list of degree courses that will pave the way to promising careers. Leading to lucrative job opportunities based on this year's job market conditions, they are deemed the top-paying degree programs. Most importantly, they are degrees that are offered online.
This means that, as you earn your degree through these online programs, you have control over your work and class schedules. You get to enjoy college life while having a life!
An online degree course is for adults who are pursuing a college degree while juggling a job and family commitments. Today, millions of Americans are choosing to pursue online education. It has made preparing for a great career opportunity from the comfort of their home possible.
Getting an online degree is a non-conventional way of learning and earning a college diploma. You should know that the diploma earned from an online college and a brick-and-mortar university are the same in terms of validity and acceptability for employment.
The only difference is you will earn the former in a different classroom: online. The United States (US) Department of Education takes the necessary steps to make sure that all online schools offer no less than high-quality education to prepare and equip students as they face the challenges of the job.
We've put together the best jobs based on employment opportunities, salary, and job security that await online college degree holders. All these prove that an online degree is a lucrative investment.
Ready to earn your diploma online? Check out these top-paying online degree courses that give you the best chances of landing a lucrative career.

Registered Nurse
Registered Nurses or RNs are licensed healthcare providers who focus on managing their patients' health conditions. RNs are indispensable in the healthcare industry because they also stand as emotional support to both patients and their families.
In addition, nurses are excellent team players. They work hand-and-hand with doctors and fellow nurses to address their patient's medical needs. Most importantly, they have field specializations depending on the department they work in and the patients under their care.
In 2016, there were about 3 million Registered Nurses in the country. They held jobs in hospitals, emergency response teams, home care, schools, and the government. Dedicated and hardworking nurses and other healthcare personnel would work in shifts to attend to patients who need round-the-clock medical care.
Whenever there is an emergency or when they are on-call, nurses need to be ready at whatever time of day. Nurses are also critical thinkers, compassionate, and detail-oriented; all these skills are developed through a rigorous nursing program.
To become an RN, you may choose from a Bachelor of Science degree in Nursing (BSN), an associate's degree, or a diploma from an accredited nursing program. You must pass the licensure exam to be an RN and start your nursing career. The job outlook is outstanding, with a 15% growth from 2016-2026.
Median salary: $77,600 per year
Typical entry-level education: Bachelor's degree
Computer Systems Analyst
Computer systems analysts or system architects are responsible for designing solutions to help various organizations. Their work is to ensure that organization's computer systems operate efficiently and effectively. Computer systems analysts are vital in bringing business and IT together for robust computer and technology systems.
Because they understand how computer systems work in ways that no untrained individual can, they predict the needs and limitations of organizations as far as their IT systems go. They are experts in data modeling and computer systems design.
The job market for computer systems analysts is looking impressive. It is projected to grow by 9% until 2026. As businesses and various organizations rely on information technology, there is a high demand for professionals in the field. Even small firms need computer systems analysts to manage their computer systems.
A bachelor's degree in computer science or information technology is a common educational background, which you can earn online.
Median salary: $99,270 per year
Typical entry-level education: Bachelor's degree
Software Developer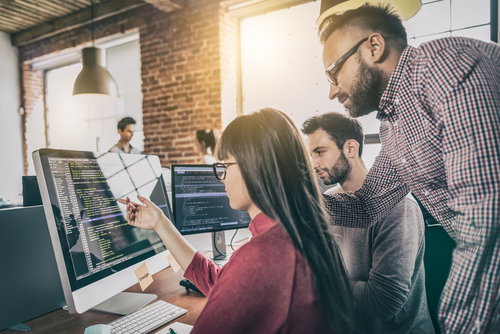 Computer programs are created by creative minds. High on creativity and innovative thinking, Software developers are the brilliant minds behind these programs. They develop programs to help businesses and organizations operate more efficiently. Software developers take charge of the whole process, from the design to the development to the software creation.
Because of their expertise, they are able to identify customer needs and align the design to accommodate them. Most importantly, they maintain the full functionality of the software to avoid any glitches.
Having a bachelor's degree in computer science or software engineering is an excellent choice for individuals seeking to pursue a career in software development. Employment in this field is projected to grow by 24% from 2016 to 2026.
This is due to the increase in the demand for computer software. As businesses and corporations transition to the virtual marketplace, a software developer is a unique asset.
Median salary: $109,020 per year
Typical entry-level education: Bachelor's degree
Computer and Information Systems Manager
Computer and information systems managers or IT managers take charge of planning, coordinating, and directing any computer-related activities. IT managers use their knowledge and expertise to determine the goals and direction of information technology in the organization.
Having an IT manager in the organization helps top executives determine the lapses in their information systems. With a dependable expert around, technical support is performed efficiently, and system solutions or improvements are implemented properly.
There were 367,600 information systems managers in 2016. The job outlook is predicted to grow by as much as 12% in the coming years. This growth is attributed to the increasing demand for experts in the field as businesses and organizations are expanding their operations toward digitalization.
A bachelor's degree is the bare minimum requirement for computer and information systems management jobs. Since the focus of the career is computer systems, a computer or information science course is also an advantage. And yes, these are available online!
Median salary: $159,010 per year
Typical entry-level education: Bachelor's degree
Financial Manager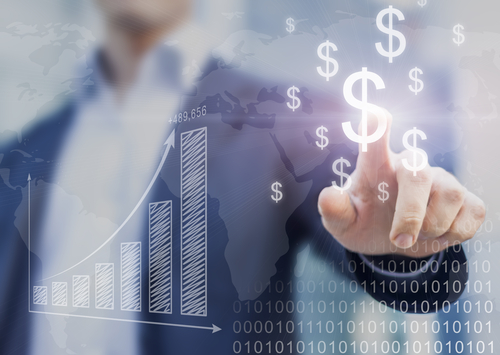 Managing finances is a complex process. For people who devote their expertise to managing the financial health of an entire organization, this comes easy–fun even! For financial managers, it is all about ensuring that the long-term financial goals of the organization are achieved.
It is the main responsibility of a financial manager to monitor the organization's finances. Because of the changes in the business environment, financial managers ensure a smooth business transition in the face of advancement in financial technologies.
The specificity of their tasks puts financial managers in a very important position in the company. Due to the uniqueness of their purpose, companies and government organizations hire professionals who specialize in this field.
It is projected that demand for financial managers will increase by 16% from 2016 to 2026. Having a diploma in the degree courses of accounting, finance, or economics is a sure advantage when considering a career as a financial manager.
Median salary: $131,710 per year
Typical entry-level education: Bachelor's degree
Sales Manager
Sales teams operate through the guidance of an effective sales manager. They are responsible for setting the goals of the team and analyzing the data based on team performance. Moreover, sales managers develop training programs to prepare sales employees for the workforce.
Sales managers also head the distribution of products and services. They assign salespeople to cater to customers and make sure that their needs are met.
In addition to their specific duties and the most important part of the job, sales managers recruit, hire, and train new staff. Sales managers also find ways to improve the sales performance of sales representatives. This way, goals are achieved, and the business thrives.
Eyeing a career in sales management? A bachelor's degree in business, marketing, economics, or statistics is a great advantage.
Median salary: $127,490 per year
Typical entry-level education: Bachelor's degree
Chief Executive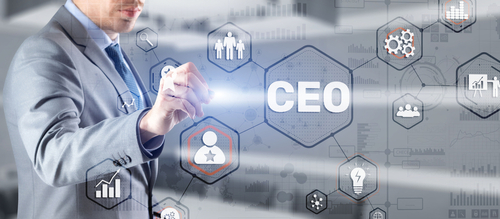 The chief executive officer (CEO) occupies the highest executive position in the company. CEOs determine and formulate policies to drive the company to success. Steering the company or organization in a profitable direction is the CEO's main responsibility.
Moreover, the CEO makes sure that employees work together in order for the company's mission to come to fruition while aligning with its vision. It is also the job of the CEO to lead the planning, management, and coordination within the company and oversee its operations.
Career opportunities for CEOs are limitless. All companies, from Fortune 500s down to the smallest industries, depend on CEOs to direct operations. It is a massive responsibility. It's a designation that requires intelligence, critical thinking, and problem-solving skills. The CEO job market might be tough and competitive, but career advancement is remarkable.
To become a CEO, you must hold one of the wide-range business administration degree courses. Most importantly, you must have the compassion and dedication of a highly effective leader.
Median salary: $213,020 per year
Typical entry-level education: Bachelor's degree
Aerospace/Aircraft Professional
Aerospace engineers are necessary professionals who tackle issues in aircraft or spacecraft. People who are interested in planes, flight, and how it all works are in greater demand as the flight industry evolves and expands.
Known as the science of aviation, aeronautics encompasses all aspects of aviation: design, manufacturing, and operation of aircraft. A bachelor's degree program in Aeronautics is one of the most lucrative online bachelor's degree programs in the US.
Students studying this degree will study topics such as aviation safety, human factors, and aircraft maintenance. As a result of this flexible online program, students will be prepared for aviation-related careers like airline pilots and copilots.
Taking care of crew members and ensuring the flight's success is the responsibility of an airline pilot. Copilots assist pilots with these tasks, and flight engineers monitor the controls and operations. These careers require licenses and certifications as well.
Median salary: $1330,440 per year
Typical entry-level education: Bachelor's degree
Marketing Manager
Marketing managers are in charge of promoting and positioning brands and products. With its wide range of pay scales and challenging yet exciting curriculum, marketing is among the most attractive degrees to get online. An effective marketing campaign requires creativity and organization, as well as a good understanding of what consumers find attractive.
For entry-level positions in marketing, you only need a bachelor's degree, but if you want a managerial position, you may need a bachelor's degree in journalism or advertising. Due to the growing need for marketers who understand how to appeal to a company's target audience, marketing management is expected to grow by 10% between now and 2031.
Median salary: $133,380 per year
Typical entry-level education: Bachelor's degree
Geoscientist
Geoscientists are responsible for discovering and developing natural resources, such as oil.
An online Bachelor's in Geosciences is another high-paying online bachelor's degree that deserves a spot on this list. The study of Earth science focuses on studying the characteristics and natural geological systems of the planet. When pursuing this degree, you will need a creative mindset and a passion for the environment, along with math, computer, and coding skills.
Geohazards, methods of geoscience, chemistry, geography, physics, and geology are some of the courses that students study. Geoscientists are responsible for studying, researching, surveying, collecting, testing, and analyzing data relating to the physical Earth using a variety of tools. A student can complete course requirements whenever it is convenient for them in this online course.
Median salary: $83,680 per year
Typical entry-level education: Bachelor's degree
---
Tips That Will Land You Your Dream Career
Finding a new job can be a difficult task. However, it may be worth the extra effort to strategize patiently in order to land a role that you really enjoy. To raise your chances of getting hired, you can do certain things regardless of where you apply!
Here are some surefire tips that will land you your dream job:
Prepare your resume well.
As you write your resume, you have the opportunity to demonstrate to your next employer what you can bring to the company. Employers require different qualifications, skills, and experiences – even if they advertise the same job. A job description will emphasize different aspects of a position depending on an employer's needs.
Therefore, it is crucial that you tailor your resume for each specific job you are applying for in order to increase your chances of getting hired.
Here are ways for you to create a resume that stands out:
Make sure your resume contains all the right content, emphasizing which areas should be focal points. It should have a header, professional objective, qualifications summary, education, experience, and references.
In order to be considered for the type of position you seek, you should create a resume outlining your qualifications, experiences, and skills.
Create a "master" resume that highlights the specific skills and experiences that were highlighted in each job posting. In order to get through automated hiring tools such as applicant tracking systems, try to mimic the language or tone they use.
Prepare several copies of your resume in order to apply to several companies.
Check job postings from different job recruitment sites.
Recruiters can be helpful in finding your next job, but ultimately they are employed by employers to find the right candidates. You will only be able to see positions from that recruiter if you only work with one.
Therefore, it's best to diversify your job search and apply from different platforms and recruiters. By registering with multiple recruiters, you will be able to find more roles you might be interested in.
Highlight your educational background and skills.
It's not just our previous education and extracurricular activities that prepare you for a job – it's also your work experience. Focus on your skills developed through your studies or as part of an organization if you don't have relevant work experience. Include recent education, seminars, or certifications that you acquired apart from the education you had.
Be confident during interviews.
Some candidates are hired for the most reason that they did a very good job in their interviews. If you want to increase your chances of getting hired, you should prepare and ace your interview.
It's not a bad idea to practice and do mock interviews; however, you should sound more natural and go with the flow during the actual ones. In an interview, you may feel nervous, but try to show your personality so the employer can learn more about you and picture you in that role. Be well-engaged, confident, friendly, and polite when answering the interviewer's questions.
Broaden your network.
You can find job opportunities and meet employers face-to-face through your personal network. Networking is essential for your career. Aside from growing your contact list, you may be able to learn about job openings before they are advertised through your network contacts.
You should make a habit of nurturing relationships with contacts throughout your career, regardless of whether you already have an established network. There are various ways to widen your network. You can stay active in your university's alum association, stay in touch with previous intern mates, or join organizations and extracurricular activities.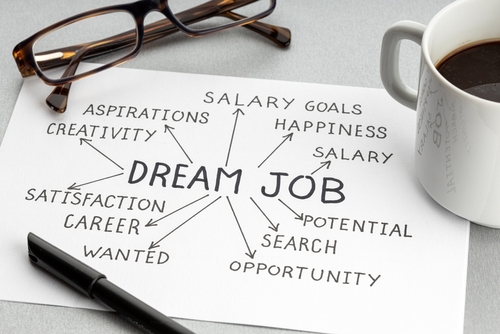 Regardless of what career path you choose to take, make sure that you have the right educational investment. Grit will get you far enough, but a college diploma is a huge advantage. In this day and age, college students are especially lucky to earn a degree in the comfort of their couch or a tiny, comfortable cafe.
Choose the right online program for you and begin your journey to a stable, lucrative, and fulfilling career.
---
Additional Resources: