After the historic year 2020, we are getting to know the world in a different light. It's more volatile than it ever was in the years before.
Unfortunately, the year will be remembered for business closures. Employees were forced to work freelance, and others resorted to more unconventional methods of earning money.
Featured Programs
This begs the question: Without all these income-earning options, is college still worth pursuing?
Well, here's a fact: a college degree raises your status over your peers. This is what you call a college premium. As you increase your desirability or marketability to employers, you get access to a wide range of opportunities which, in turn, raises your earning potential exponentially.
All of these work as your safety net in creating economic stability while you rise from the ranks.
But for the sake of salvaging ourselves from the fortuitous events that have shrouded our world, we have compiled a list of options for your short-term side hustles or long-term career options to help you reach your financial goals.
---
30 Profitable Careers Without A College Degree
We have organized these sets of options into two categories: traditional and online work:
TRADITIONAL JOBS: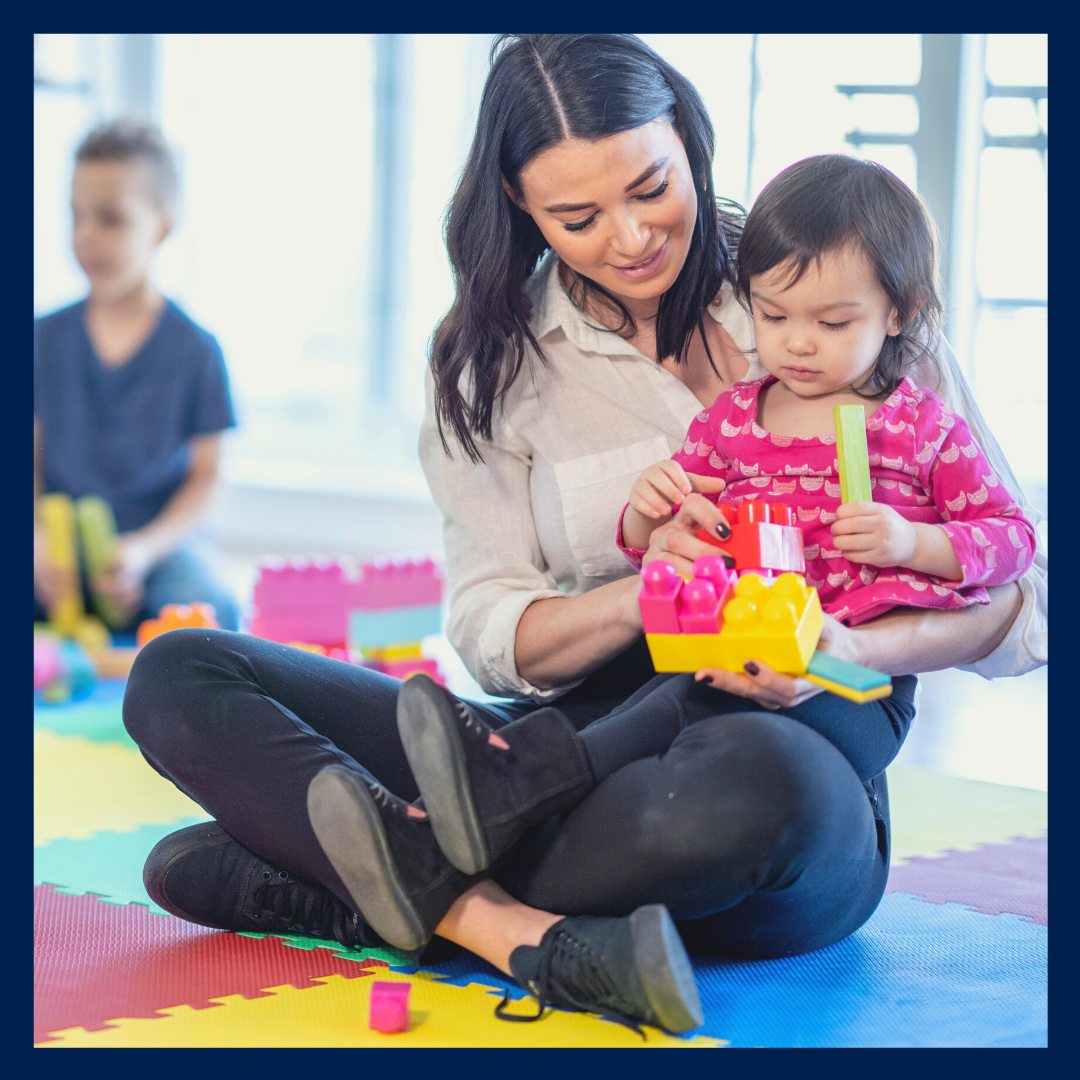 Hourly wage – $13.22
Potential Annual Salary – $27,490
Educational requirement – High School diploma/equivalent
'Supercalifragilisticexpialidocious' – wise words from one of the most prominent nannies of all time, Mary Poppins. Sans the flying and the magical touch, a Childcare Worker or a Nanny takes care of children and primes them for the developmental stages in life.
They take care of an infant's or child's needs as they go throughout the day, including eating schedules, bathing, and playtime.
But seeing as their care for the children is at that young an age where learning abilities are slowly developing, these Childcare workers also help them explore different interests and teach them certain basics dependent on what the parents want as the child's foundation.
They give feedback to the parents on the child's development, emotionally, physically, and mentally.
However, unfortunately, how smart a Childcare Worker may be is not enough when handling children – as one of the most important attributes one should have to learn to do well with the children of our future is patience and understanding.
---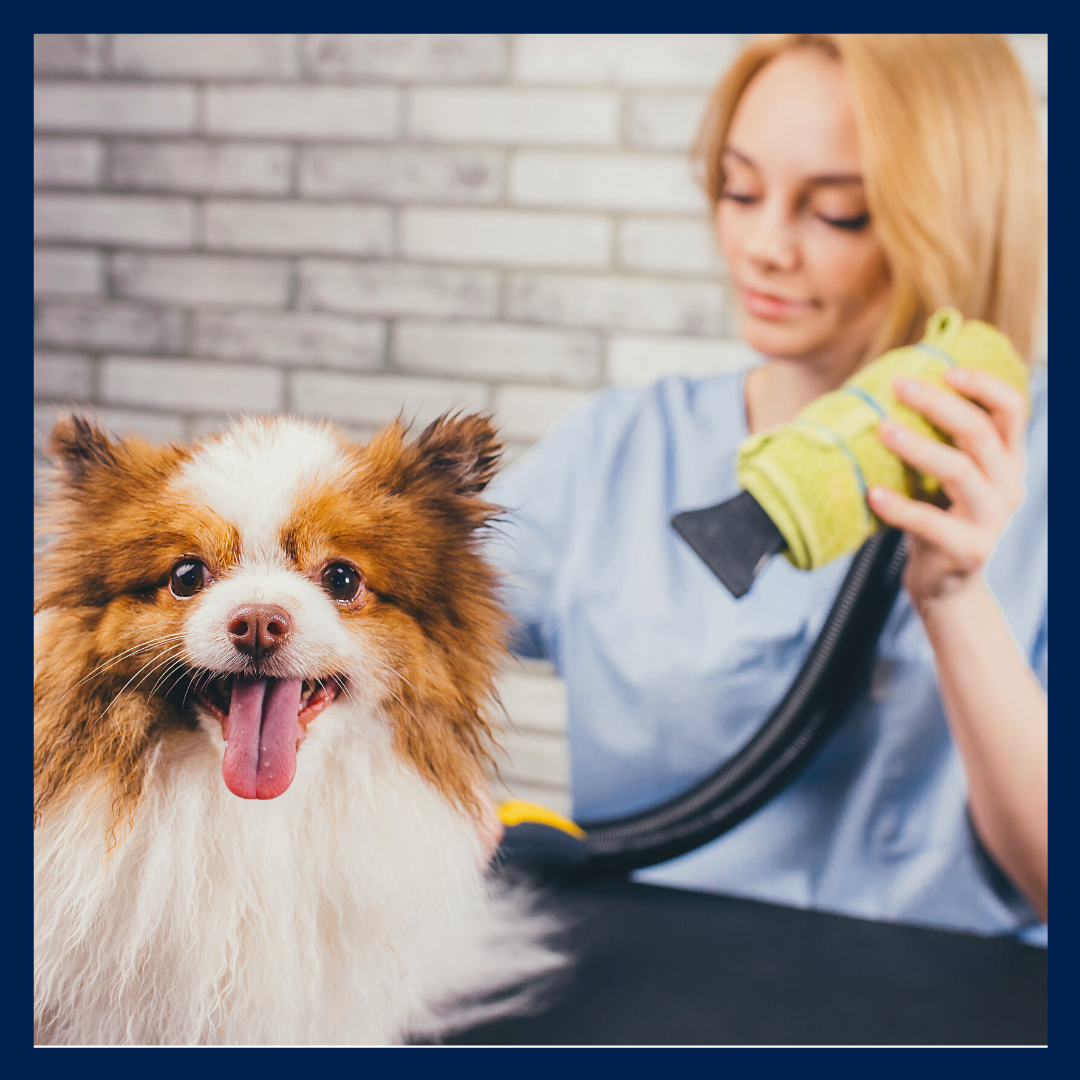 Hourly wage – $13.81
Potential Annual Salary – $28,730
Educational requirement – High School diploma/equivalent
Do you love your pet like a best friend? Being an Animal Care and Service Worker could be one of your best options. They care for, feed, train, groom, and give love to both pets and non-farm animals under their care. They are categorized based on their functions:
Animal Trainers are in charge of disciplining and training animals, usually by using positive conditioning (through treats and affirmation) as the animals would respond to a certain word or action with the corresponding trick/skill. For some, there are more functional skills, such as guarding and assisting those owners with handicaps.
Groomers work more on the animal's appearance as they focus on haircuts, shampoo and conditioning, and styling the fur. Other services include nail cuts, ear cleaning, and teeth brushing.
Groomers may also specialize in horses, from cleaning the animals' stables or equipment feeding the horses, and grooming them regularly.
Kennel Attendants temporarily take care of the pets – usually overnight in a pet spa or pet hotel. The duties involved are bathing the pets and feeding and exercising them while the owners are away.
Animal Shelter Attendants commonly work in rescue or animal shelters, where they care for stray cats and dogs and work on preventives to minimize abandoned pets by educating the public regarding pet health and care and screening those that come in wanting to adopt a pet.
Pet Sitters are different from Kennel Attendants because Pet Sitters are the ones that go to the pet's home and play with them daily without having to take the pets out of their home environment.
Zookeepers have the widest variety of animals as they care for those in the zoo, from lions to penguins to monkeys. They feed the animals, clean their enclosures, and observe them for any abnormalities causing injuries or illnesses.
---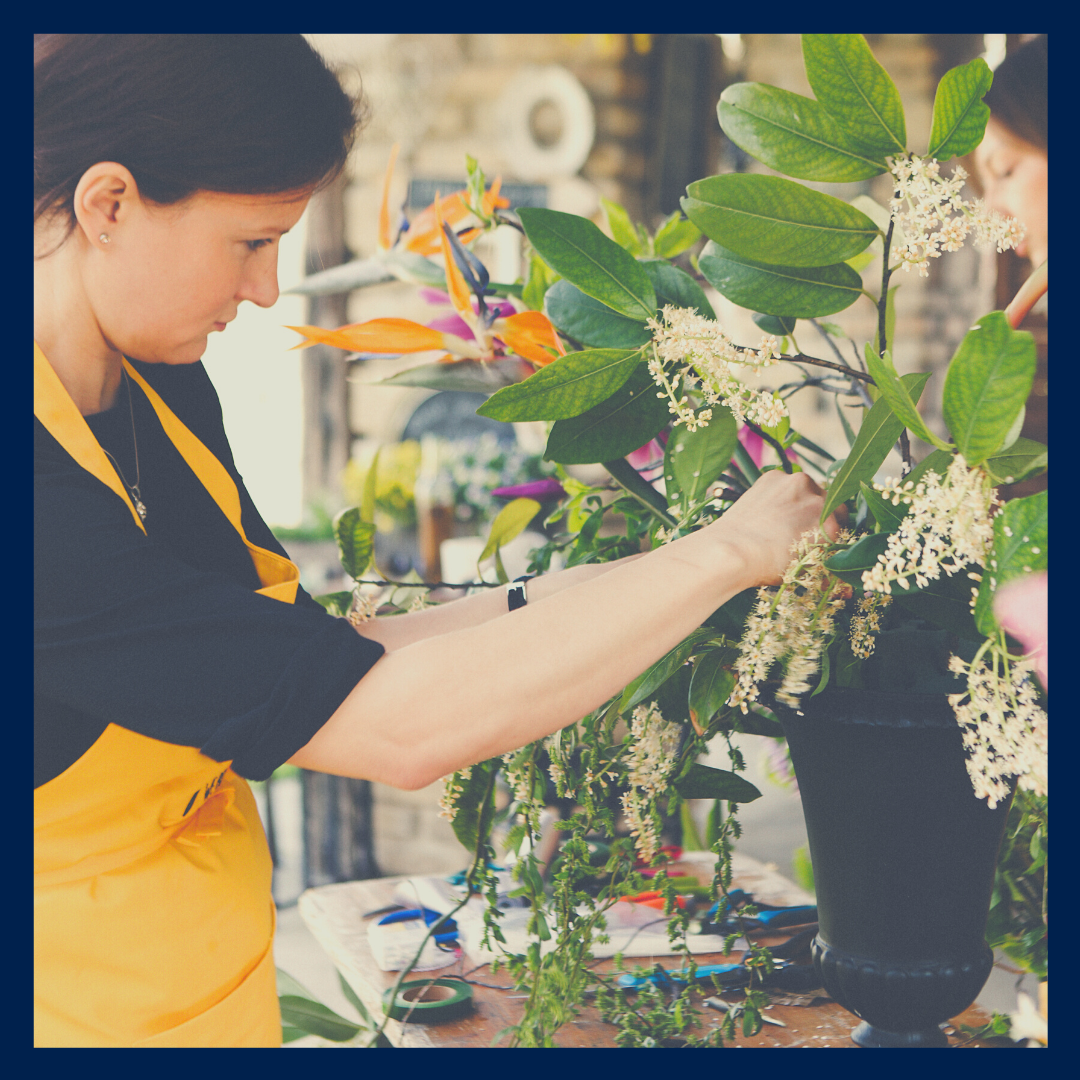 Hourly wage – $14.36
Potential Annual Salary – $29,880
Educational requirement – High School diploma/equivalent
Floral designers have a creative eye that can make beautiful flower arrangements for any occasion (weddings, valentines, graduations, funerals, etc.).
Also known as Florists, they can also be consultative when customers come into their stores asking for recommendations on the right mix of flowers, the type of ribbons, and the other materials needed to decorate an arrangement.
Aside from this, they also know the technicalities of each of the flowers they carry since others may be toxic to children or pets or how some are more delicate, and others are meant for outdoor exposure.
They would also know the details, such as the right temperature or the kind of soil needed to care for these flowers or plants fully.
---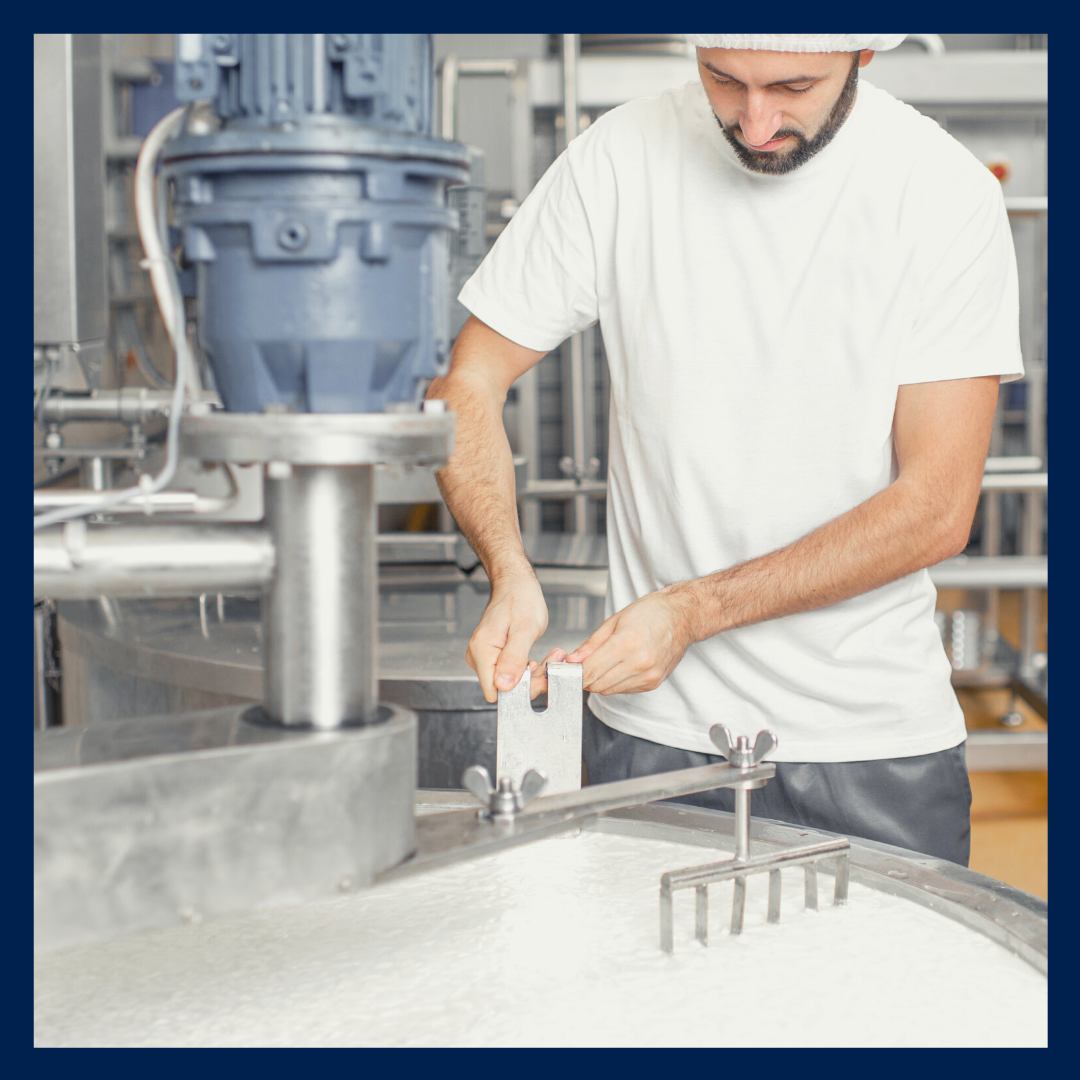 Hourly wage – $17.03
Potential Annual Salary – $35,430
Educational requirement – High School diploma/equivalent
Food and Tobacco Processing Workers control the machines for blending, cooking, or processing the ingredients needed to produce food or tobacco.
These workers have different areas of machine expertise depending on the type of product they deal with. Others may be in the field of baked goods, some may be in coffee roasters, and others may be in frying certain types of food.
---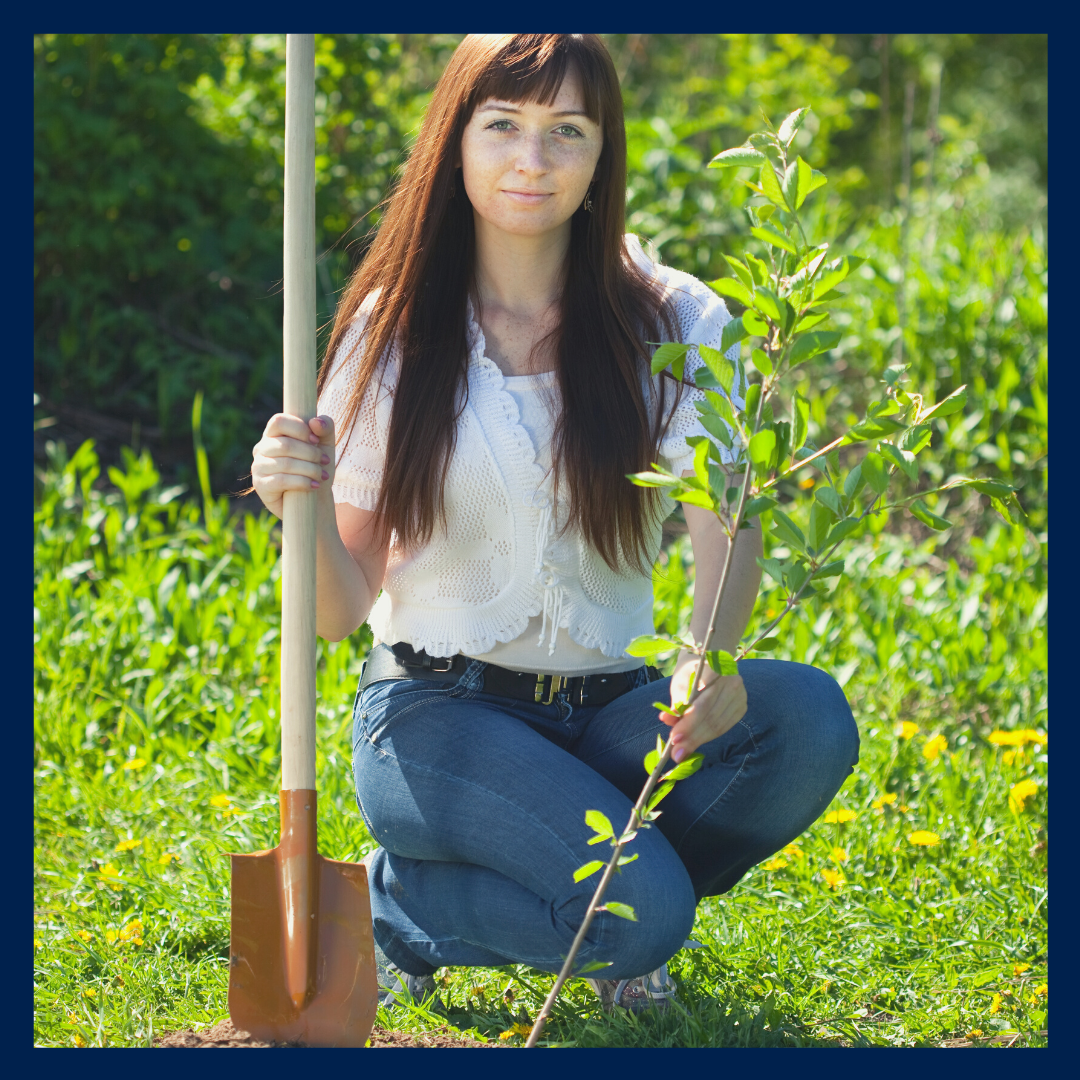 Hourly wage – $14.69
Potential Annual Salary – $30,550
Educational requirement – High School diploma/equivalent
Forest and Conservation Workers protect and use different means to strengthen our forests' quality and integrity. They plant seedlings, cultivate crops, and cut down diseased trees to infect other neighboring trees and shrubs.
Some specialized workers have a fire protection background to help confine forest fires and prevent them from spreading.
These workers also function with either the local or state government in clearing out major roads, trails, or camping areas from forest debris.
---
Hourly wage – $17.65
Potential Annual Salary – $36,710
Educational requirement – High School diploma/equivalent
Woodworkers produce different kinds of fixtures crafted from wood. A few of the products can be tables, shelves, cabinets, etc.
They look through schematics and blueprints of the type of fixture that needs to be produced, prepare the tools and machines needed, and then create the project's fixture.
Fortunately, the work is no longer as manual as it used to be. Woodworkers can breeze through certain tasks that take a while longer much quicker through Computerized Numerical Control (CNC).
---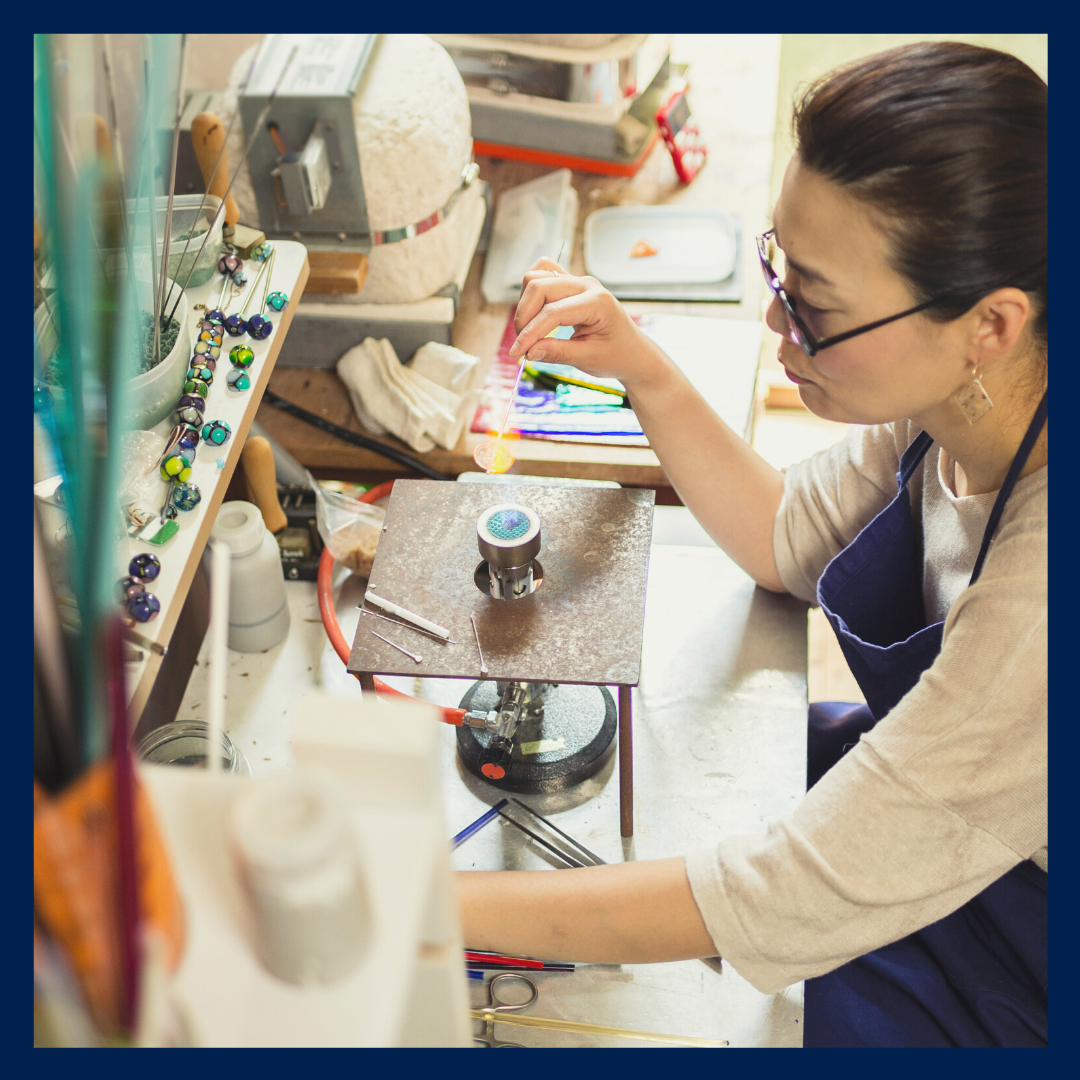 Hourly wage – $19.58
Potential Annual Salary – $40,730
Educational requirement – High School diploma/equivalent
Craft Artists use different materials to turn it into an art form, whether it is glass, woven materials, paper, paint, pottery, epoxy resin, wood, stone, clay, etc. Years ago, craft artists' only option would be to display their works in museums or exhibitions.
But because of the dawn of e-commerce and technology, websites such as Etsy and Shopify now help crafters sell their creations.
Now even geographical limitations have been relieved as shipping cross country or across the globe is now possible. Otherwise, working for a larger company that exports art could also be another, more stable avenue for revenue.
---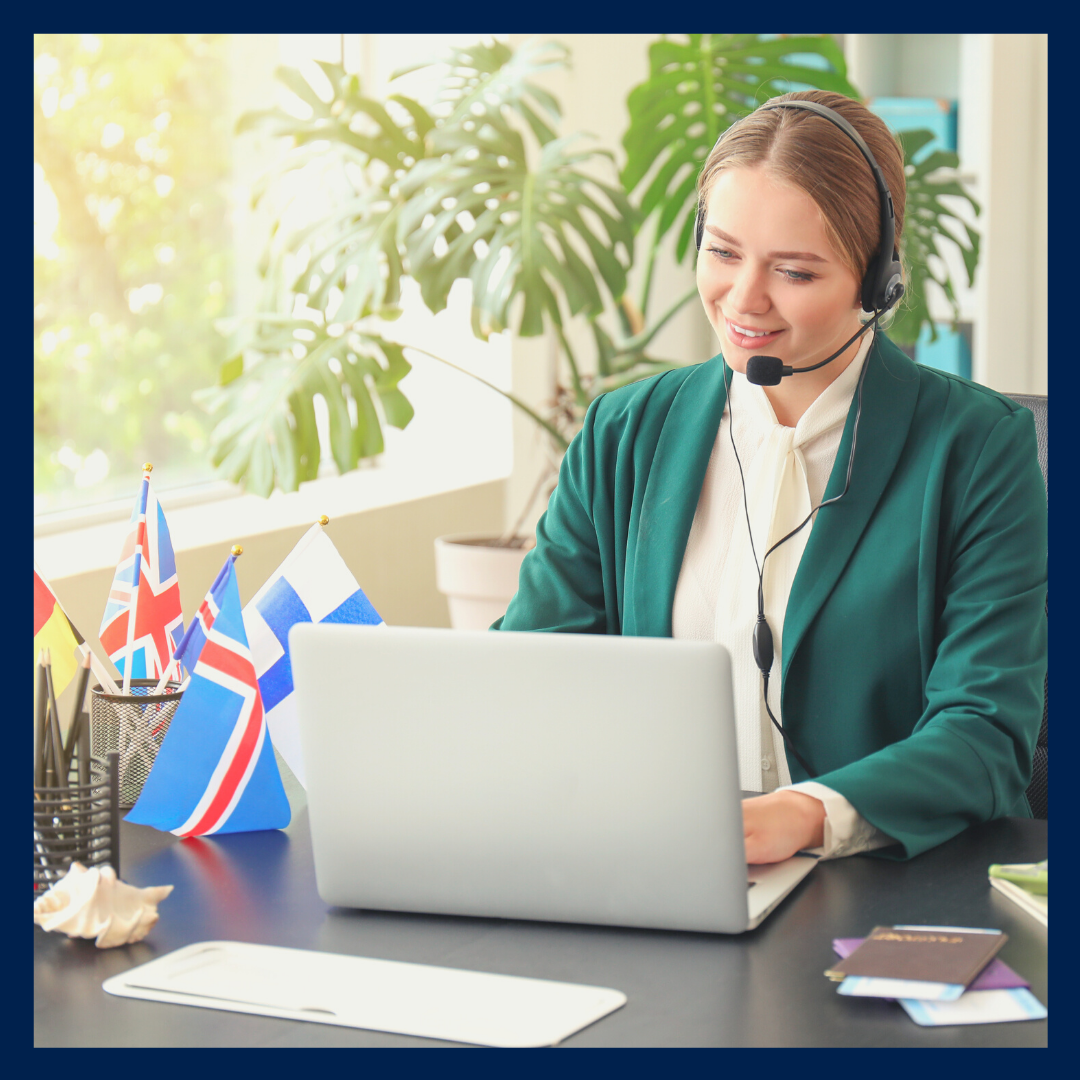 Hourly wage – $21.06
Potential Annual Salary – $43,810
Educational requirement – High school diploma
Travel Agents sell services and deals related to travel: transportation, lodging, and activities. They are also in the business of networking as they gather all kinds of suppliers from hotel chains, resorts, restaurants, and car rentals to companies that offer different kinds of activities (for instance, on a beach, these activities could be snorkeling or diving) all of which are pooled together to give their customers potentially the most satisfying and carefree trip they can have. Essentially, a Travel Agent's function is to make the client's life easy before, during, and after their vacation.
There are two types of travel agents:
Leisure travel agents focus on serving regular consumers, offering them different kinds of packages for relaxation and recreational trips.
Corporate travel agents are those that handle corporate bookings, usually for business trips abroad or for conferences.
---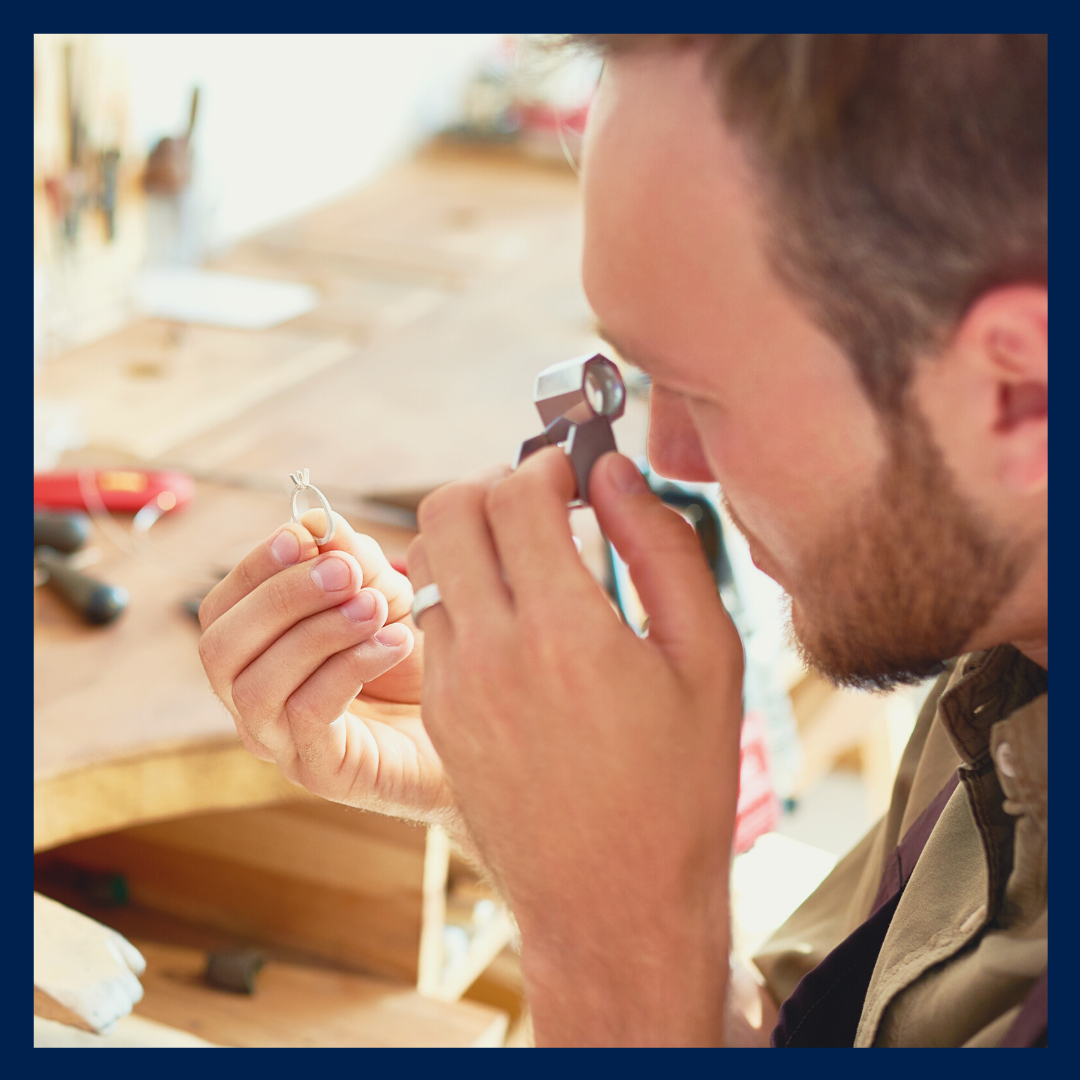 Hourly wage – $22.42
Potential Annual Salary – $46,640
Educational requirement – High school diploma
"To make things beautiful and to make beautiful things" is almost like the mantra of every talented jeweler. Jewelers forge different materials to create accessories like earrings, necklaces, bracelets, and rings that can also pose art pieces.
Earlier in this craft, it would take much longer for an accessory to be completed, but thanks to the advancements in technology, such as lasers, the cutting, improving, or engraving of the different materials has been much easier and more seamless.
There are a few kinds of jewelers and metalworkers that specialize in certain materials or crafts:
Bench Jewelers deal with a few kinds of jewelry metals like gold, platinum, and silver, to name a few. Their skill sets range from cleaning to repairing to engraving.
Jewelry Appraisers assess the jewelry's value based on a few metrics like what it was forged from, the type of stones used, auction catalogs, price lists, etc.
Jewelry Designers make use of their inspiration to craft models or prototypes.
---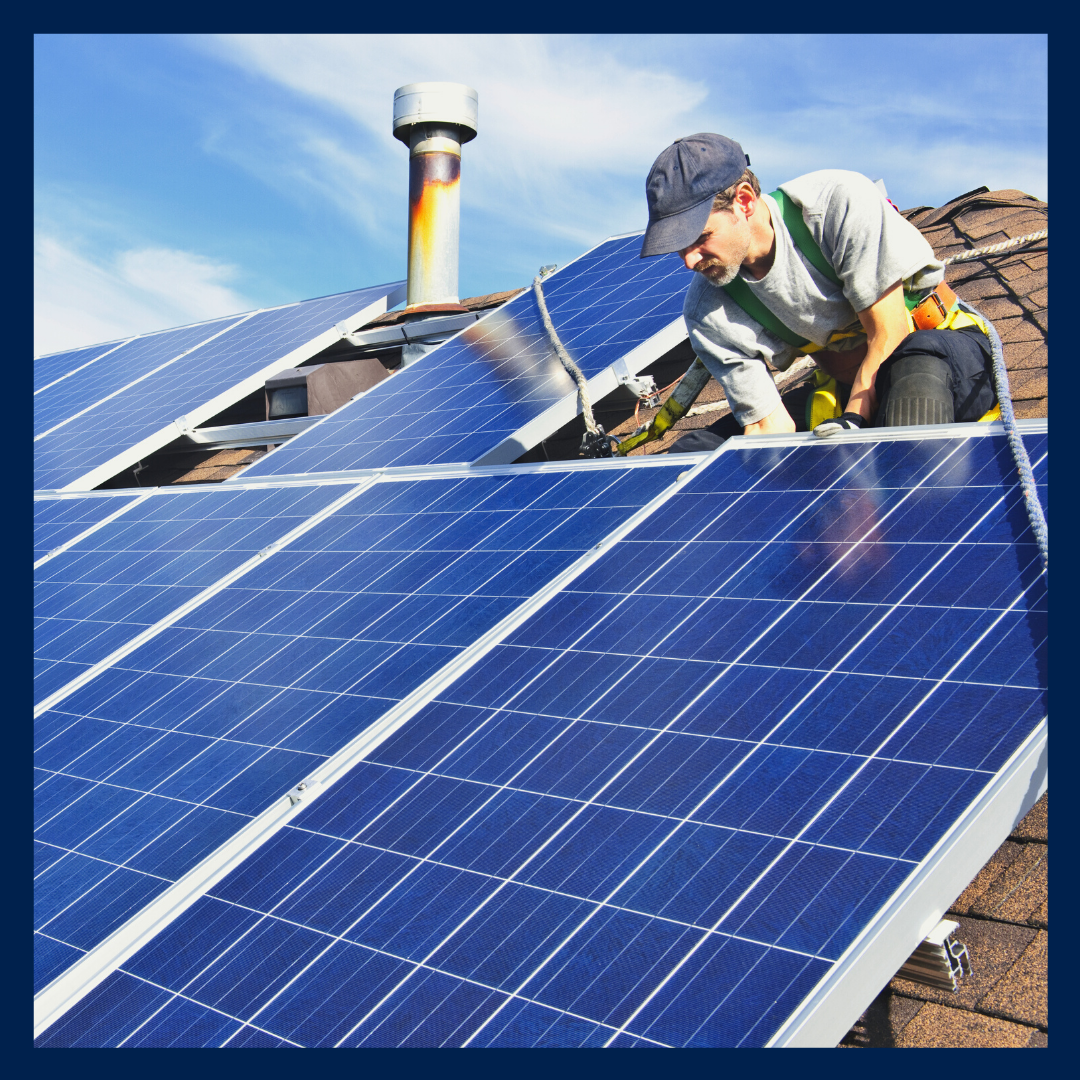 Hourly wage – $22.92
Potential Annual Salary – $47,670
Educational requirement – High school diploma
Solar Photovoltaic Installers set up, maintain and repair solar panels that convert sunlight into usable energy. This outdoor job has a little bit of indoor work and involves connecting solar panels to the location's power grid.
Normally, companies that employ PV Installers require a high school diploma, and others may request technical/vocational courses. But typically, new installers would have to go through about a year's worth of technical training while on the job.
---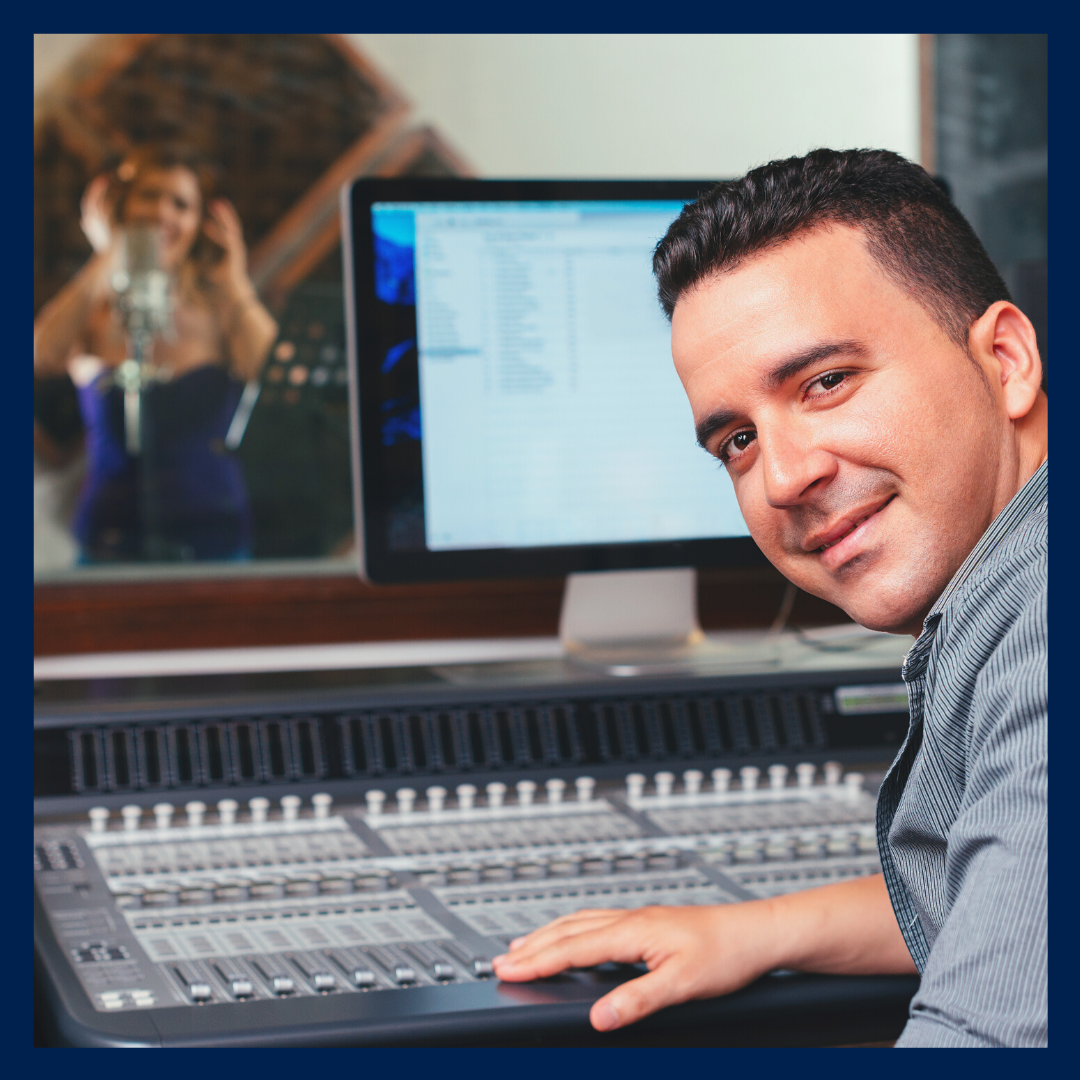 Hourly wage – $23.46
Potential Annual Salary – $48,790
Educational requirement – High school diploma
A Sound Engineer Technician is part of the music and movie/video production industry and operates the different equipment types needed to produce audio-visual output.
They mix, synchronize, record, and recreate certain sound effects, voices, and music for music studios and movie and video production companies.
When it comes to live events or performances, they're in charge of setting up and taking down the equipment used.
And since they're in charge of the equipment and the different types of machinery used, it is also their responsibility to troubleshoot or report any issues that may cause problems during the recording or the music/video production.
Setting aside the hard skills you need to know (and the additional ones you will learn along the way), communication and networking are important skills to build your career in this industry.
As a Sound Engineer Technician, you would have to constantly communicate with the producers, voice actors, and the other stakeholders in the studio.
---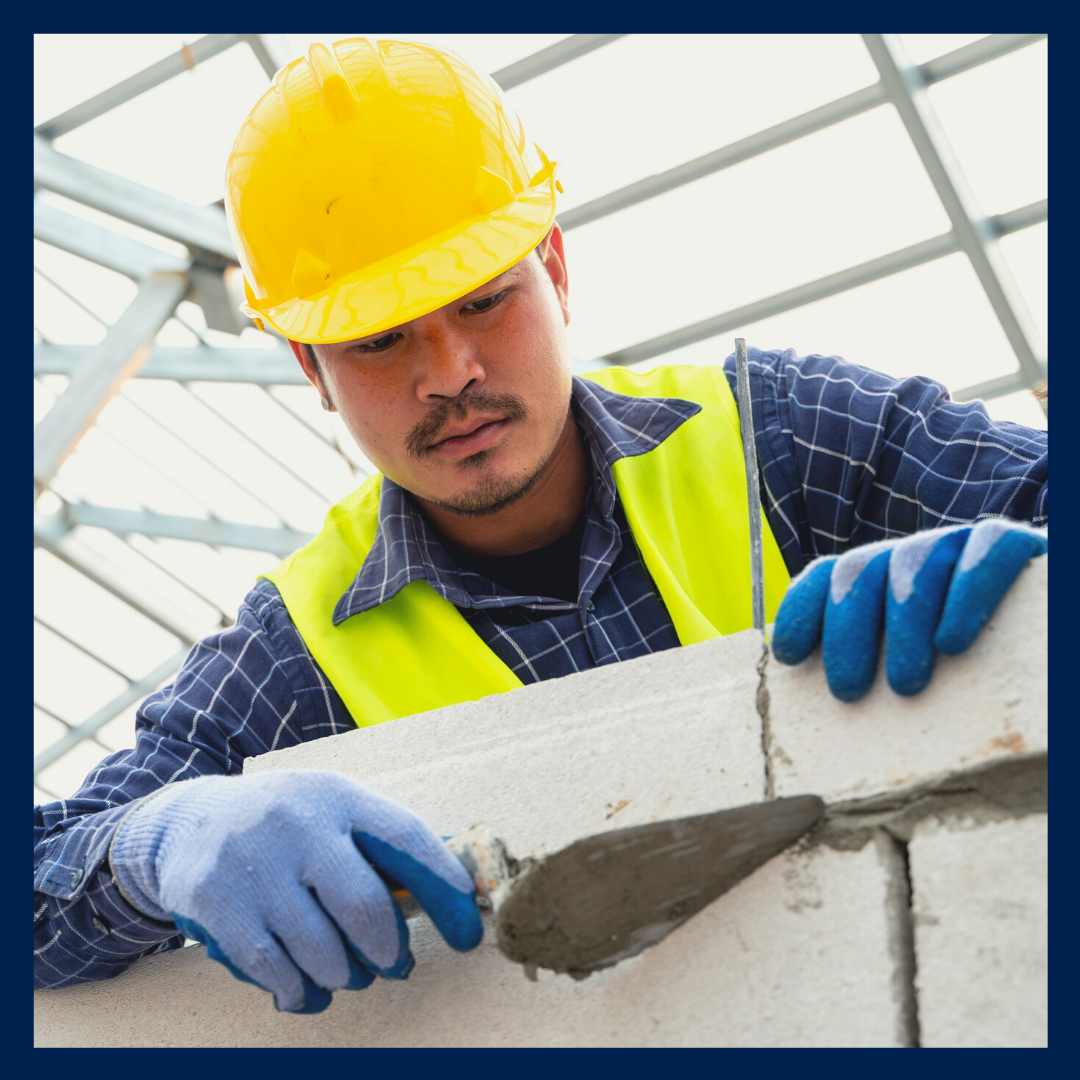 Hourly wage – $23.09
Potential Annual Salary – $48,040
Educational requirement – High School diploma or technical training/apprenticeship
Being a Masonry Worker is very taxing physically since this involves building structures with concrete, bricks, wood, and stones mixed with other construction materials to ensure a steady foundation.
But aside from the physical side, they also calculate measurements based on the blueprints or drawings and use these plans to set up patterns, forms, and different foundations.
Masons also have different types of specializations that are specific to the type of materials they use. For instance, some have expertise in bricklaying (brick masons), cement masons, or stonemasons. All these are learned through apprenticeships that usually take three to four years.
Each year, the student is typically expected to complete 144 hours of technical training and 2,000 hours of paid field training.
This job is commonly full-time but may depend on the specific work being completed.
---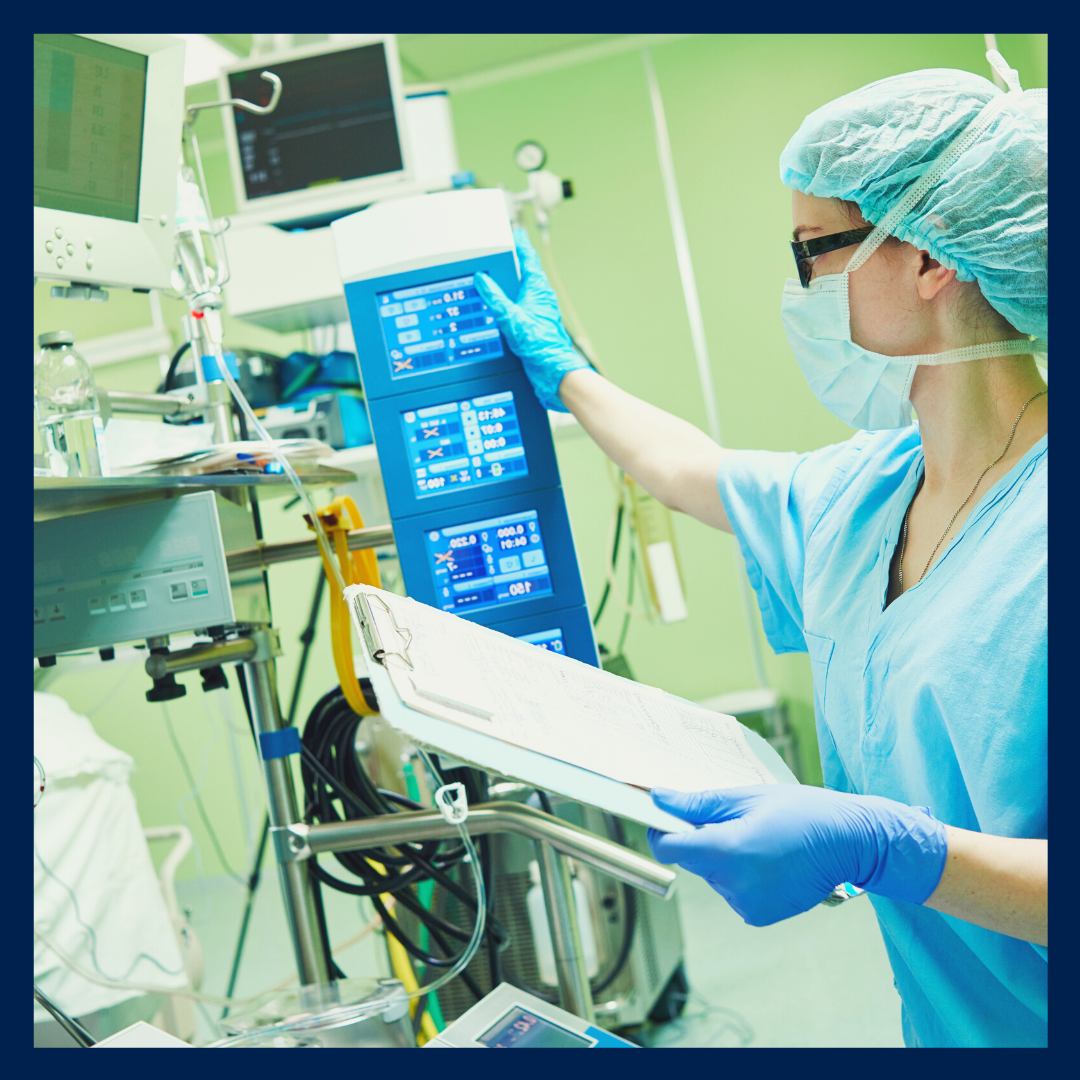 Hourly wage – $23.32
Potential Annual Salary – $48,510
Educational requirement – Post-secondary Certificate
Surgical Technologists are the first line of defense for our front liners (such as surgeons) responsible for maintaining the sterility of operating rooms, medical supplies and tools, and other instruments used during procedures.
These health workers also help reposition and cover patients with drapes and prime the necessary medication and sterile solutions.
There have been misconceptions about Surgical Technologists being Registered Nurses (RNs), but they are certified surgical techs specific to the operating rooms (OR).
Securing a certification to be a Surgical Technologist, one must complete a twelve-month program and two years for an associate's degree.
A High School diploma is not necessary when applying for the certification or the associate's degree; however, it is required to secure the pre-requisite courses such as microbiology, medical terminology, physiology, and anatomy.
---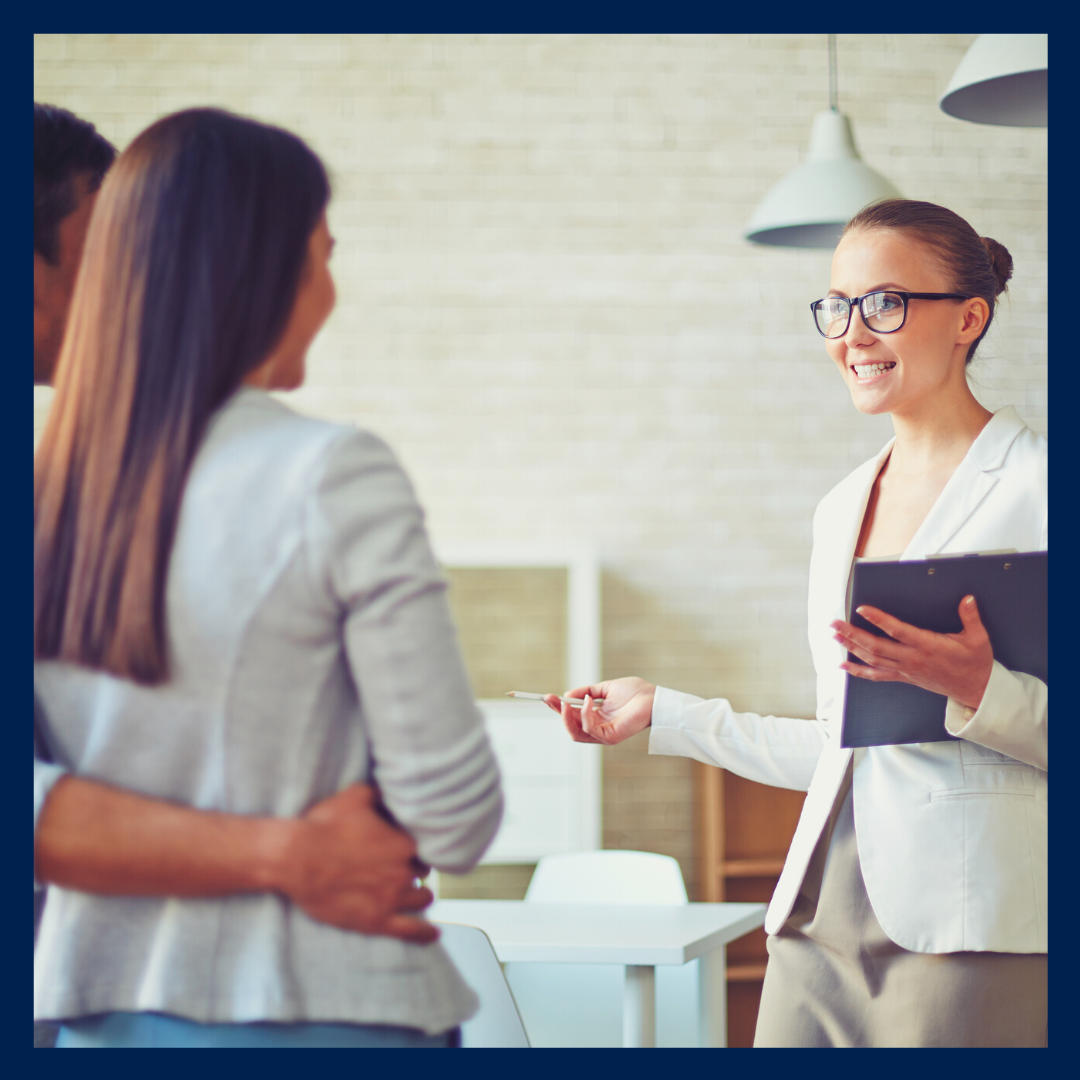 Hourly wage – $23.45
Potential Annual Salary – $48,770
Educational requirement – High School Diploma or equivalent
A Real Estate Agent is a certified salesperson that acts as a middleman between a buyer and a seller. They usually operate on a commission basis (which is a certain percentage of the total value of the property being acquired) and may or may not work for a firm (some do it freelance or part-time).
However, with online marketing and the buyers having the freedom to look through listings online, the payment structures have been shifting depending on the brokerage's arrangement. A few of the options include:
Charging a flat fee for the whole transaction (lower than the original rates an agent gets from commission)
A fee-for-service payment only pays for specific parts of the deal that the agent helps with (an example would be adding listings online or setting up client calls)
The agent's scope of work differs depending on which side he/she works for. If with the seller, the agent acts as a consultant that advises the optimal rates to make the property even more sellable, and they may also draft strategies to increase rates and stimulate quicker offers.
On the buyer's side, they get the specifications on the price and size that the buyer needs and finds matches in the market.
Real Estate Agents can opt for a higher license level by getting a Real Estate Broker license which opens more monetary doors as the scope of work also includes more technical selling of the properties (like, the signing of the contract with the brokerage, handling the legal and finance-related aspects of the deal).
---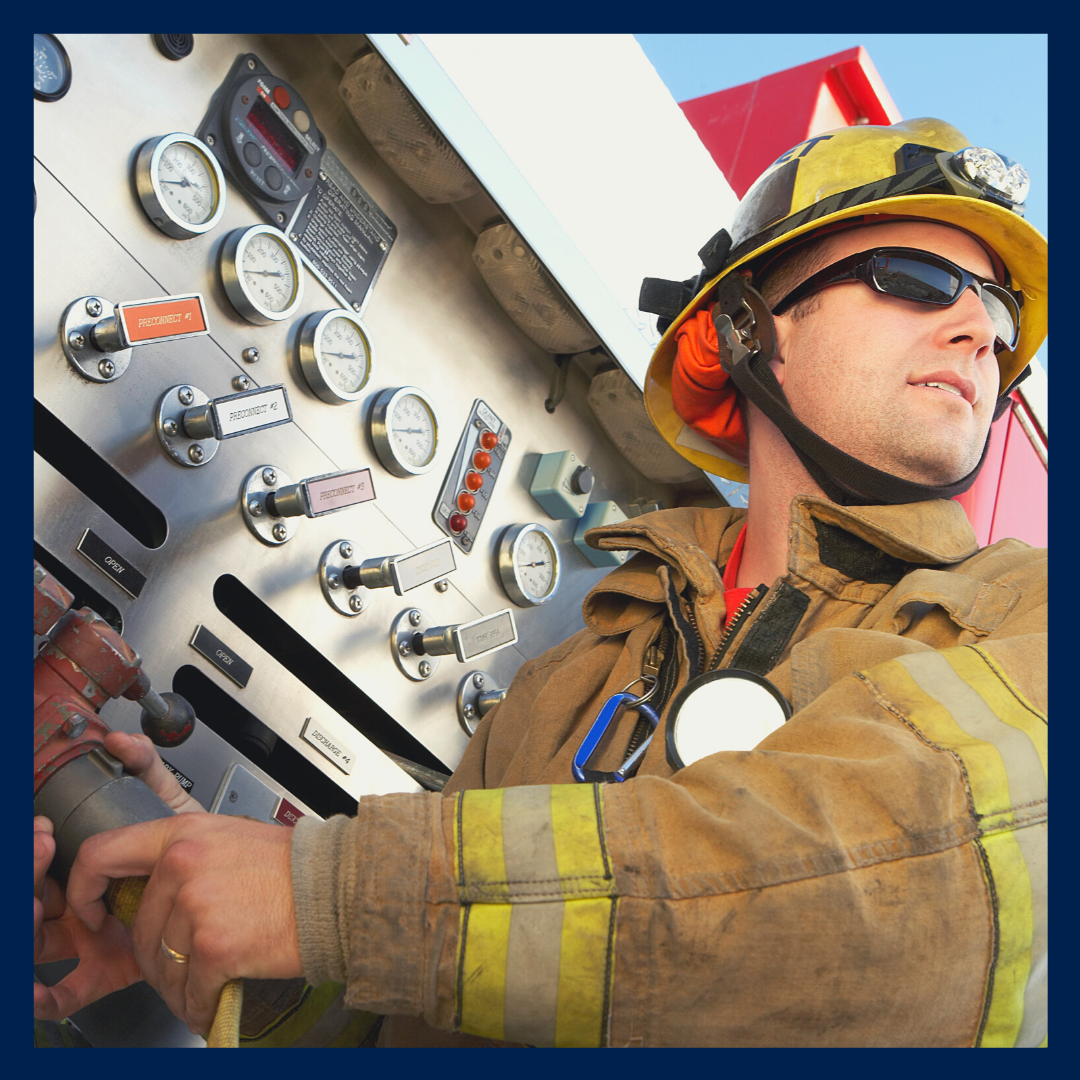 Hourly wage – $24.38
Potential Annual Salary – $50,700
Educational requirement – Post-secondary Non-Degree
Firefighters are those that extinguish existing, investigate, and prevent fires from happening. They also rescue and take care of those in danger, so they are "first responders" on the scene and sometimes act as Emergency Medical Technicians (EMTs).
Being experts in all things related to fires, Firefighters also help educate the general population in an area on preventive measures and safety precautions to keep their households and workplaces safe.
There are options for doing firefighting full-time or on a volunteer basis. The majority of the first responders reside in the fire station in case an emergency comes up.
To become a Firefighter, one must go through three to six months' worth of training to ensure that the capabilities match the requirements needed to save lives.
---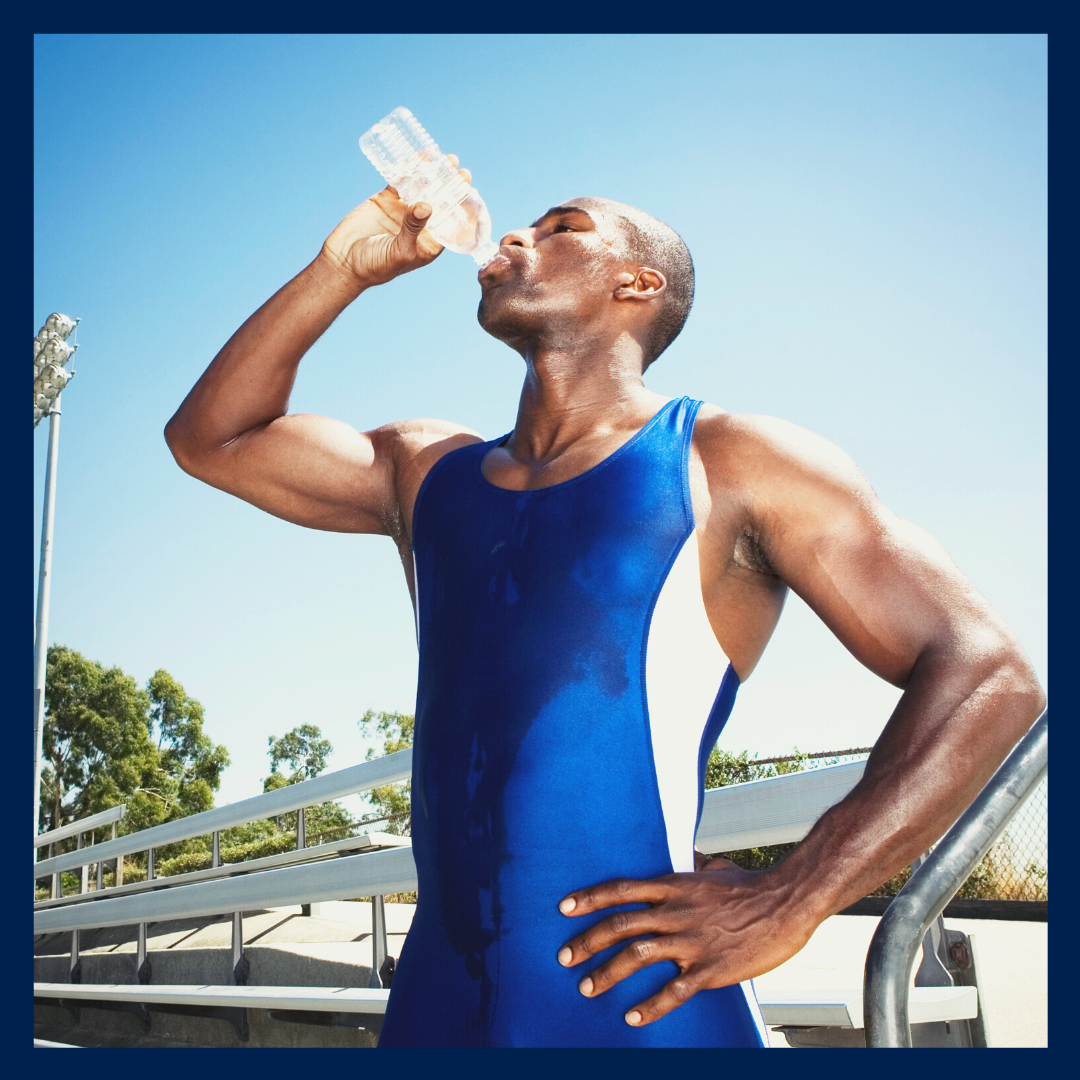 Potential Annual Salary – $77,300
Educational requirement – No formal educational credential
Athletes and Sports Competitors compete in organized sports such as tennis, football, basketball, track and field, etc., whether individually or in a group. Athletes undergo rigorous training daily to build their skills, improve teamwork, and have the discipline to excel in their sport.
They also take care and maintain the sports equipment and themselves to ensure that both are in good condition at all times. Besides the hard skills, Athletes also learn about strategies for studying their opponents and winning against them in a tournament.
---
Hourly wage – $28.79
Potential Annual Salary – $59,880
Educational requirement – High School Diploma or Equivalent
All too familiar with the unsolicited accidental (builder's butt) crack when your plumbing is on the fritz? This is a stereotype we've been so used to because of how they are portrayed in the movies.
Plumbers are the skills behind how our plumbing/water or gas supply works in the comforts of our homes or our offices. When installing different kinds of plumbing fixtures, like toilets, sinks, bathtubs, and different appliances, they are your guys and gals. They also work with construction workers to lay out the plumbing plans during certain stages of construction.
The skills are not a god-sent set of skills, though. These are earned by going through apprenticeships and paid on-the-job training that could last about four to five years with 2,000 hours of traditional classroom instruction and hands-on training.
The licensing requirements, however, vary per state. Here is a condensed list showing the different requirements per state.
---
Hourly wage – $28.87
Potential Annual Salary – $60,040
Educational requirement – High School Diploma or Equivalent
Like Electro in Spiderman, Electricians deal with the electricity or power that runs through our homes, offices, and establishments. However, their scope is less related to the destruction of cities and more to installing and maintaining certain wiring and control equipment for power.
There are two focuses on being an Electrician, one specializes in the installation of wiring, and the other specializes in the maintenance and repair of existing systems or electrical equipment.
Like the plumber, the Electrician also requires a license and apprenticeship that may take two to four years. Most of the states' requirements can be found in the National Electrical Contractors Association.
---
Hourly wage – $30.24
Potential Annual Salary – $62,890
Educational requirement – High School diploma or equivalent
Wholesale and Manufacturing Sales Representatives are essentially sellers of products manufactured by different kinds of businesses. Contrary to how most consumer goods are sold, selling these products is slightly more technical and less appealing as they are commonly used for business-to-business transactions.
They go through the usual sales process, from determining big potential clients to cold calling for figuring out a solution to their needs and post-sales processes. But for the more technical aspects of the deal, these representatives may invite their Sales Engineer counterparts.
A prime example of how someone with a similar position prospered is Chris Gardner from The Pursuit of Happyness.
---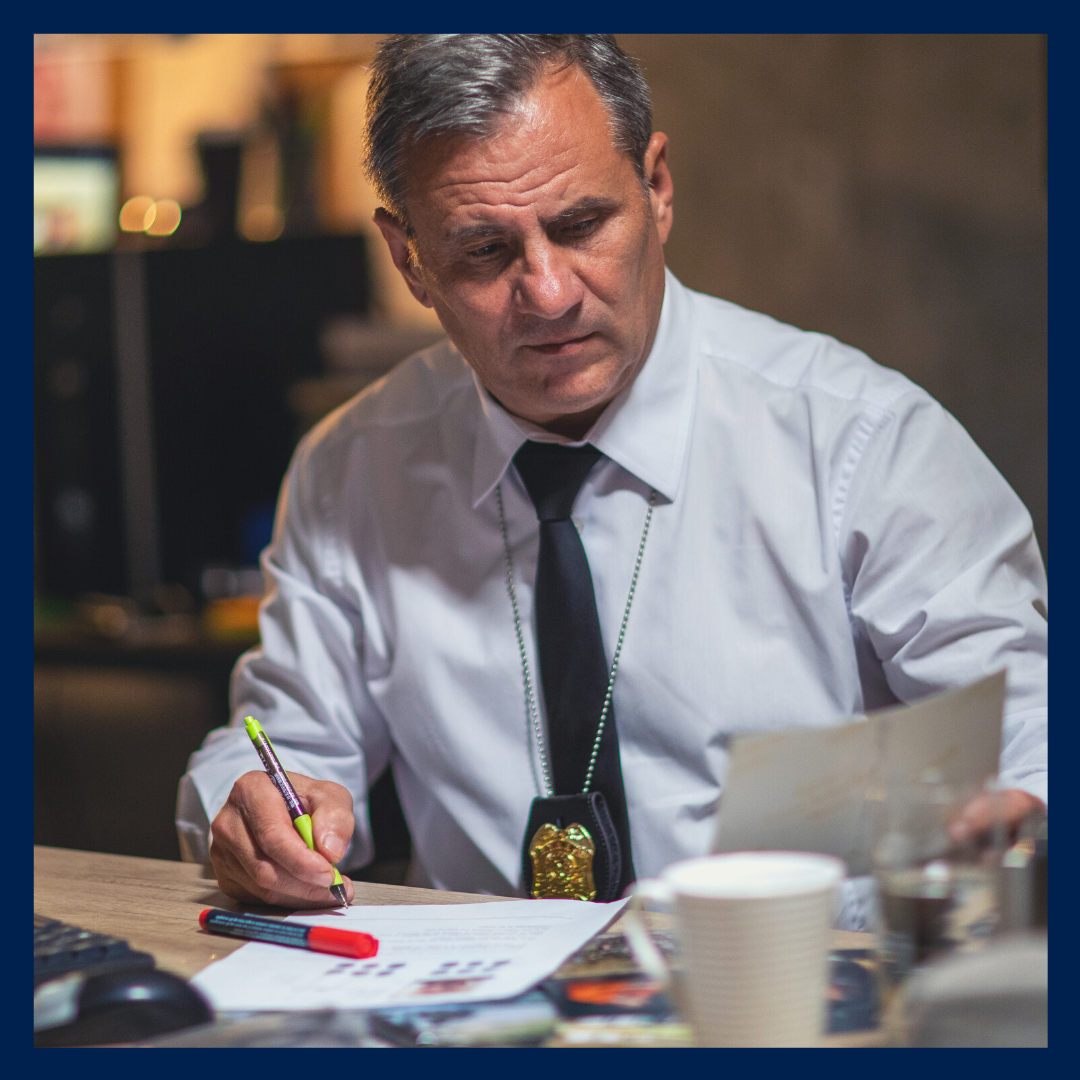 Hourly wage – $31.74
Potential Annual Salary – $66,020
Educational requirement – High School diploma or equivalent
From a scale of Sherlock Holmes to Detective Jake Peralta, where on the scale would you fare? Both Police and detective operate to protect and maintain safety and solve crimes being committed.
A few types of Police and Detectives are:
Detectives and Criminal Investigators look through facts, interview suspects, scrutinize records and gather evidence to solve criminal cases. Commonly, detectives specialize in certain crimes, such as theft or assault, and are only rotated to different cases after the pre-existing case has been closed.
Federal Bureau of Investigation (FBI) Agents specialize in cases that break federal laws. A few examples of these are piracy, treason, and counterfeiting.
Police and Sheriff Patrol Officers are the ones that are most identifiable, wearing uniforms for the benefit of the public. They regularly patrol around the city or towns to ensure that everything is at peace and everyone is safe.
---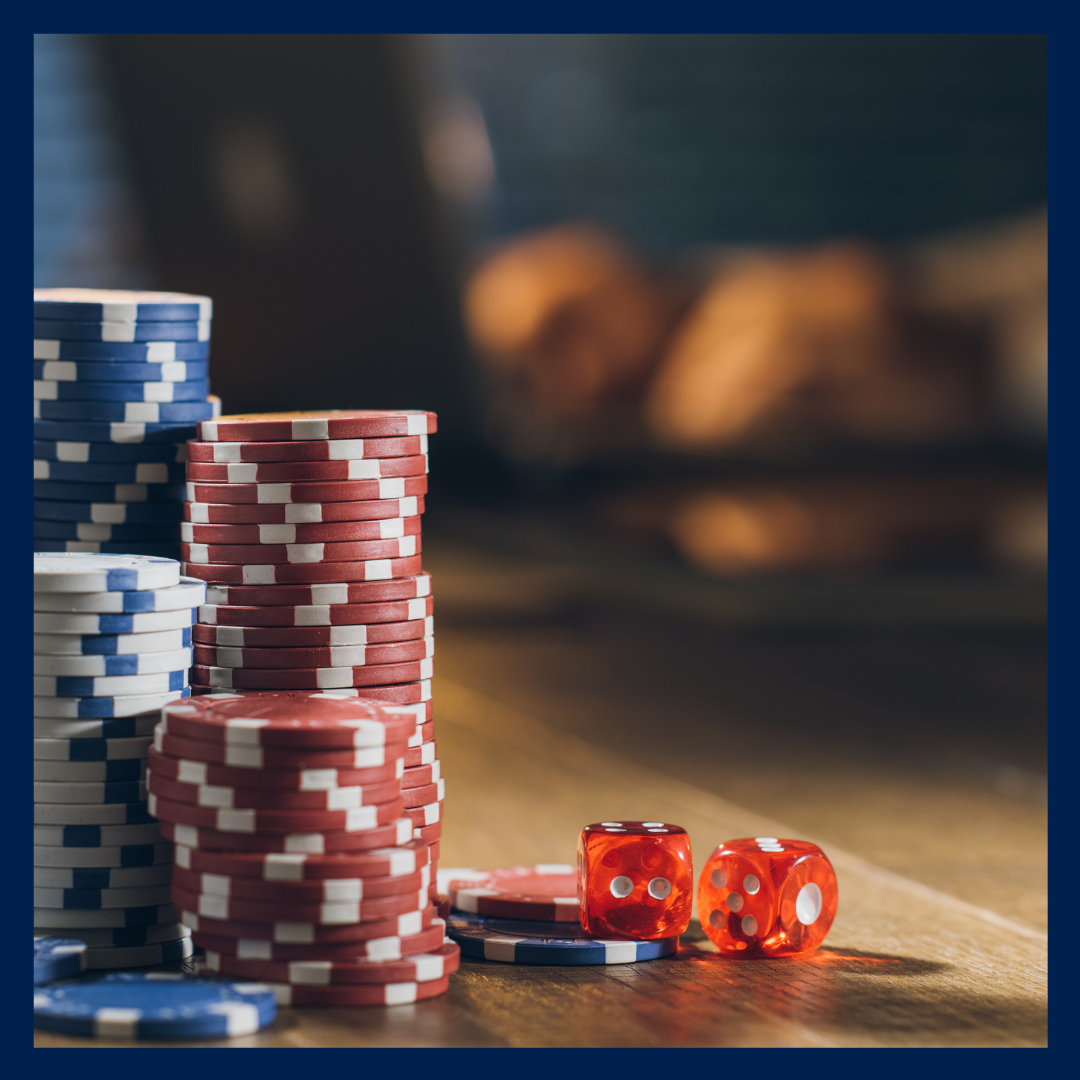 Hourly wage – $36.05
Potential Annual Salary – $74,974
Educational requirement – High School diploma
Gaming Managers are responsible for the total operations of a casino. They preserve consistency and supervise that all the games are executed appropriately.
Also, gaming managers hire the right people to ensure that their tables are properly managed while coordinating and working closely with surveillance and security to prevent potential irregularities.
Lastly, they give the clients the best experience that they can have in their casino by offering perks and benefits to keep them playing.
The qualifications involved in being a Gaming Manager depend on the casino and the state where this operated. Some may only require the GED or others may require an associate's degree.
What remains consistent is the need for the state's license through the gaming commission or the state casino control board. A drug test and background check will also have to be conducted.
---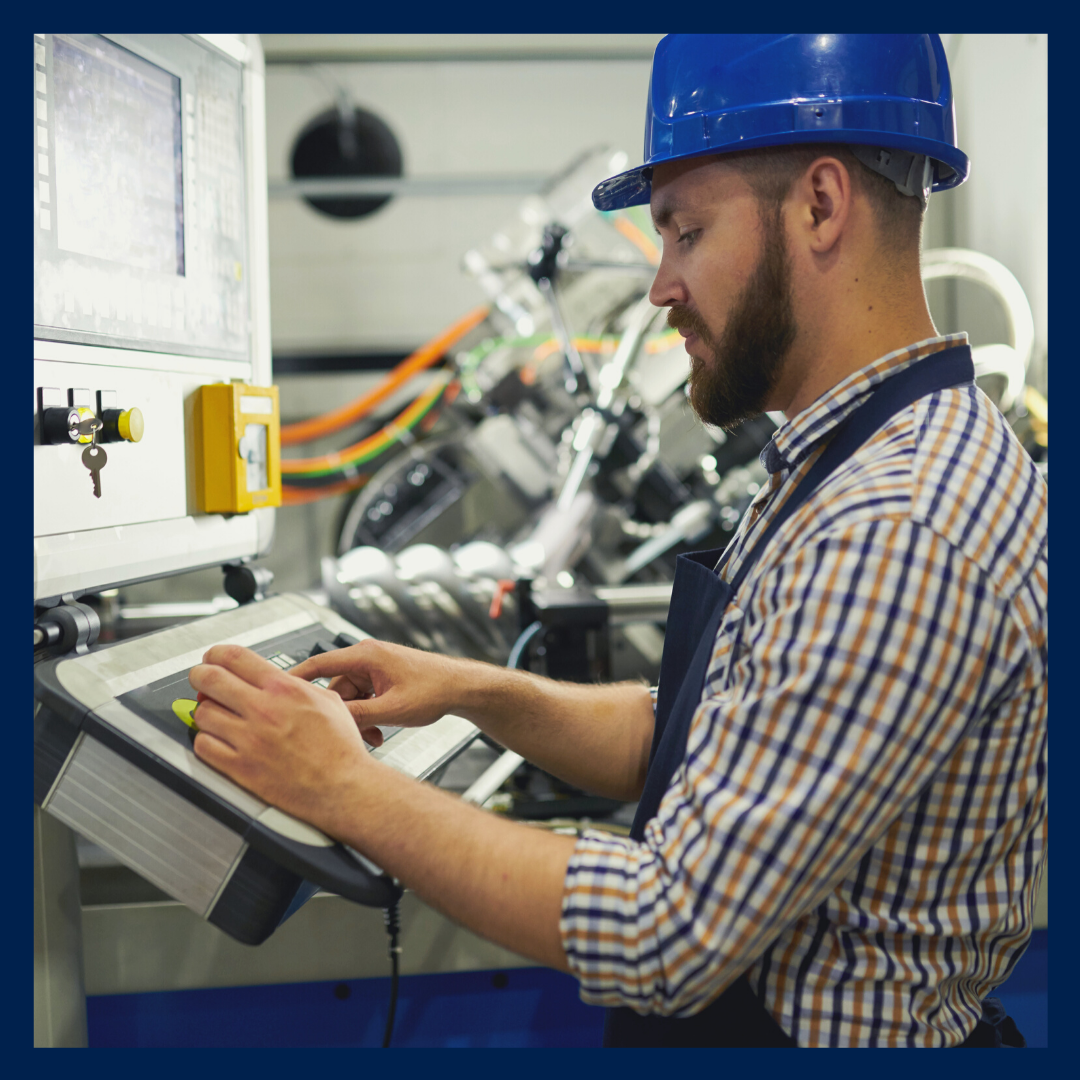 Hourly wage – $45.57
Potential Annual Salary – $94,790
Educational requirement – High School diploma or equivalent
Since power is considered to be one of our world's scarce resources, allocating it and distributing it appropriately is a job reserved for Power Plant Operators, Distributors, and Dispatchers.
Their job is to control the power plants and ensure the steady flow of electricity through the intermediaries, called substations, that distribute the power to production plants, homes, and businesses.
On top of this, they are in charge of monitoring the slightest changes in the processes to which they respond and potentially creating corrective actions to prevent the same issue from recurring.
Like other technically skewed jobs, Power Plant Operators, Distributors, and Dispatchers need to go through stringent technical instruction and on-the-job training for more than a year to have the skill sets necessary qualified.
---
Hourly wage – $47.05
Potential Annual Salary – $97,860
Educational requirement – High School diploma
Elevator Technicians are the brains behind our ease in going from the top floor of the building to the ground floor. Imagine having to walk sixteen flights of stairs just because the elevator doors are jammed.
The ability to install, repair, and maintain elevators are skills that can be obtained through careful study and proper training in reading or interpreting blueprints and machine manuals.
Since this is a highly technical job, four years of apprenticeship must be equipped to operate as an Elevator technician. One can also be a Certified Elevator Technician (CET) by going through the National Association of Elevator Contractors.
---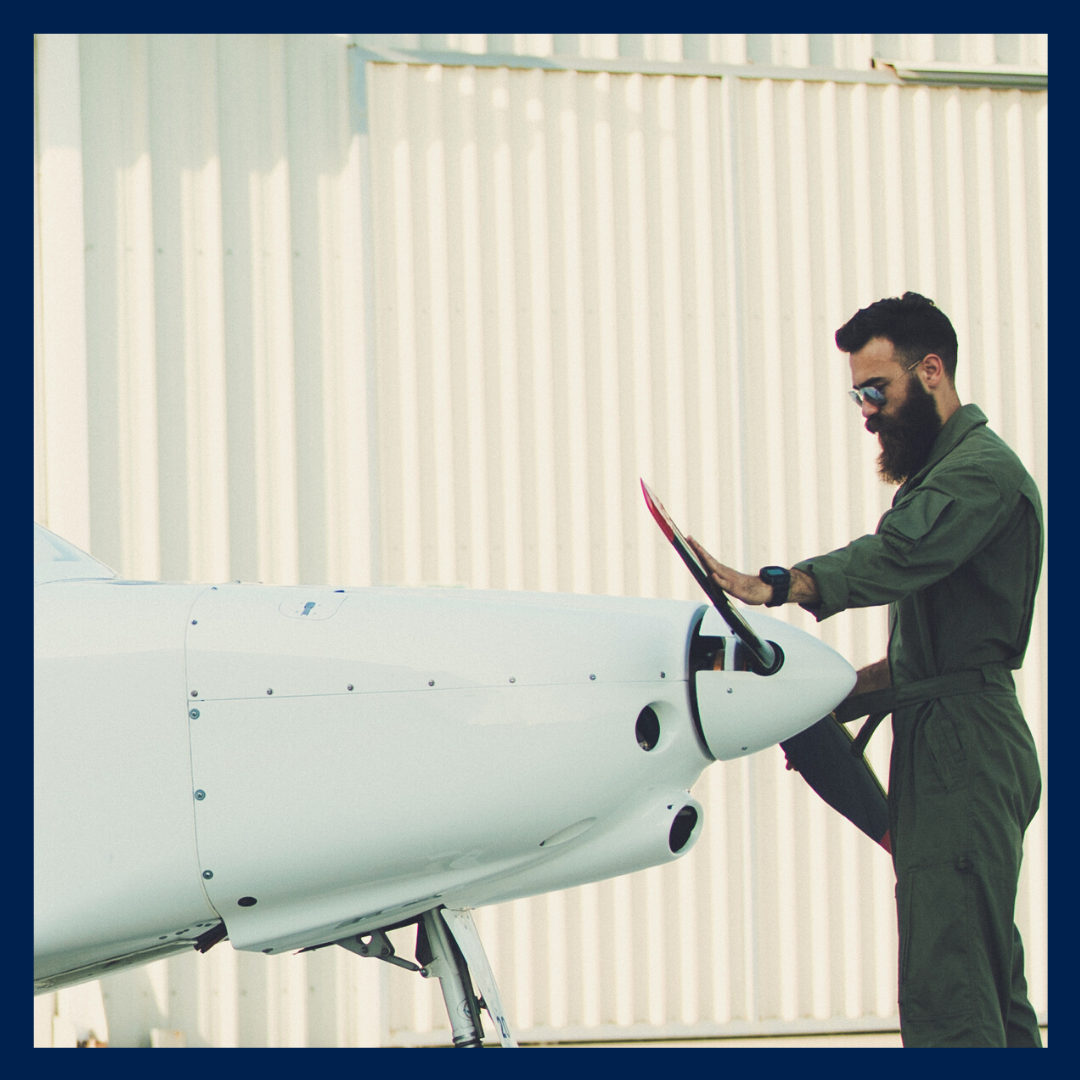 Potential Annual Salary – $134,630
Educational requirement – High School diploma
Commercial Pilots live almost every millennial's dream as they pilot aircraft, such as planes, helicopters, and jets, and travel across the globe.
They do comprehensive checks to ensure that the aircraft is in tip-top condition before and after their flights, check if the weather conditions are favorable and if the cargo is packed in safely.
Like how the passengers feel, the flight's take-off and landing parts are the most grueling as it necessitates coordination with the different workforce involved, like the co-pilot, flight engineer, air traffic controllers, and ground personnel. After which, the whole trip and the aircraft status are then documented by the Pilot.
To get paid to fly, one must get a license from the Federal Aviation Administration and an FAA-issued Airline Transport Pilot (ATP) certificate.
---
Hourly wage – $23.00
Potential Annual Salary – $47,840
Educational requirement – High School diploma
Without the proper gutter set up in your household, water from the rain or snow could cause your lawn to erode at a much faster rate when flowing directly from your roof to the ground.
What a gutter does is reallocate the water flow through the pipes and gently to the lawn, preserving your landscape. Depending on your location, your home gutters must be cleaned either once or twice a year to prevent the piping system from being clogged and damaged.
You need gutter installers to do all these! Building your career in gutter services doesn't require a conventional college degree, but it is lucrative!
Now that we're done with the more traditional side of hustling monthly, we now go to the more flexible side: online work – the beauty of which is that everything can be done remotely and according to your schedule.
STABLE ONLINE JOBS:
Hourly wage – $26.71
Potential Annual Salary – $55,560
Educational requirement – High School diploma
If you don't get bothered by misplaced commas, misused hyphens, misspelled words, or blatant disrespect for the proper use of tenses, don't be a proofreader!
A Proofreader is a gatekeeper to a perfectly coiffed land of proper grammar, correct syntax, zero typographical errors, and proper formatting.
With this great power of Thanos-ing (seeing what has to be eliminated or changed) comes great responsibility! You must be exceptionally meticulous. Going through pages of literature and leaving no error unfixed requires a lot of patience!
Like any skill, some courses can be taken to sharpen the more practical application of proofreadings, such as through the Society of Editors and Proofreaders.
---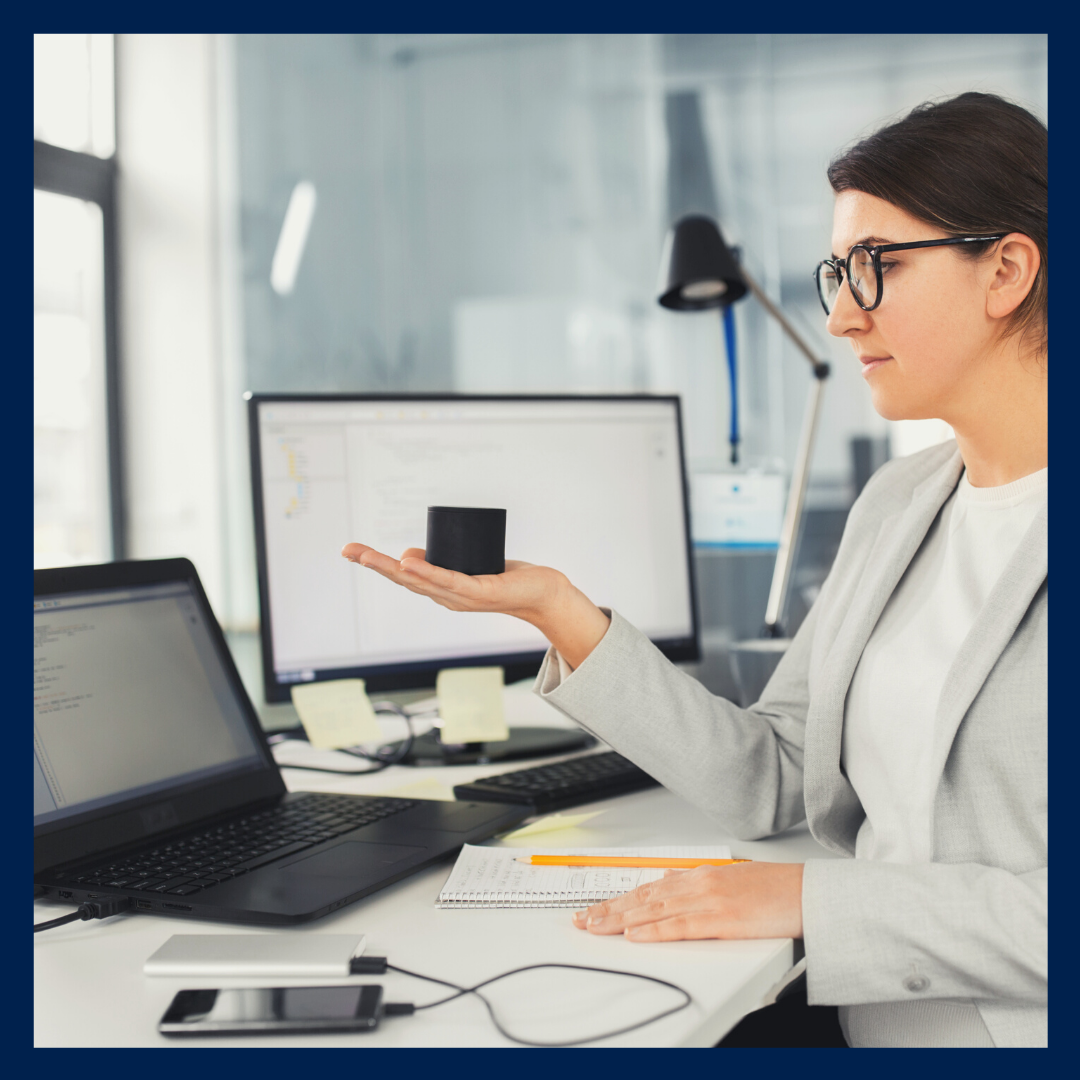 Hourly wage – $28.36
Potential Annual Salary – $58,991
Educational requirement – High School diploma
From the origins of Ms. Sarah Bellum of the Powerpuff Girls, the times have changed how some assistants operate, making it fully online.
A Virtual Assistant has the basics needed to communicate well, both verbally and on-writing – proper grammar, spelling, business writing, a thesaurus for a brain, and a pleasant speaking voice. But it doesn't end there. A Virtual Assistant also requires critical thinking and problem-solving skills.
Creating something beautiful from raw data is another skill that has to be honed as a Virtual Assistant. This is by creating slides or reports, thereby making all the information easier to digest.
A degree is not mandatory; however, a computer/laptop running at least Windows 7 or one of the latest Mac OS with high-speed internet is required.
This line of work's payment scheme is on a per-item or task-submission basis instead of a monthly salary. This is usually tracked through the system being utilized by the employer.
---
Average Hourly wage – $14.47
Potential Annual Salary – $30,100
Educational requirement – High School Diploma/Certification
A Medical Transcriptionist listens to voice recordings created by doctors and other healthcare workers, transcribes them, and turns them into reports. They are also sometimes called healthcare documentation specialists. There have been developments in software that use speech recognition to capture most of the recordings.
However, Medical Transcriptionists filter through the words, correct abbreviations, and turn them into the appropriate long form, misspelled medical terminologies, and the like that might have fallen off the cracks – which means one must be very accustomed to diagnostic procedures, medical terminology, pharmacology, physiology, anatomy, and treatment assessments to ensure the accuracy of what is being typed.
To cap it off, they also ensure that the report has no errors or discrepancies that might cost the patient's health.
---
Average Hourly wage – $17.75
Potential Annual Salary – $36,920
Educational requirement – High School Diploma/Equivalent
In Zappos terms, Customer Service Representatives (CS Reps) live and deliver WOW to their customers. For those that are not familiar, Zappos is the e-commerce site that has been most known for its top-shelf customer service – which they consider one of the most important core values of their company.
CS Reps face clients, take orders, handle customer complaints, answer questions relating to products and services, and help the clients resolve any issues.
But more importantly, a CS Rep is a proactive listener, one that listens to understand the customer's concern and does not just respond robotically, since the connection or relationship that they would cultivate with the customer could be a potential source for additional sales for the company – either through pushing other products or upselling.
---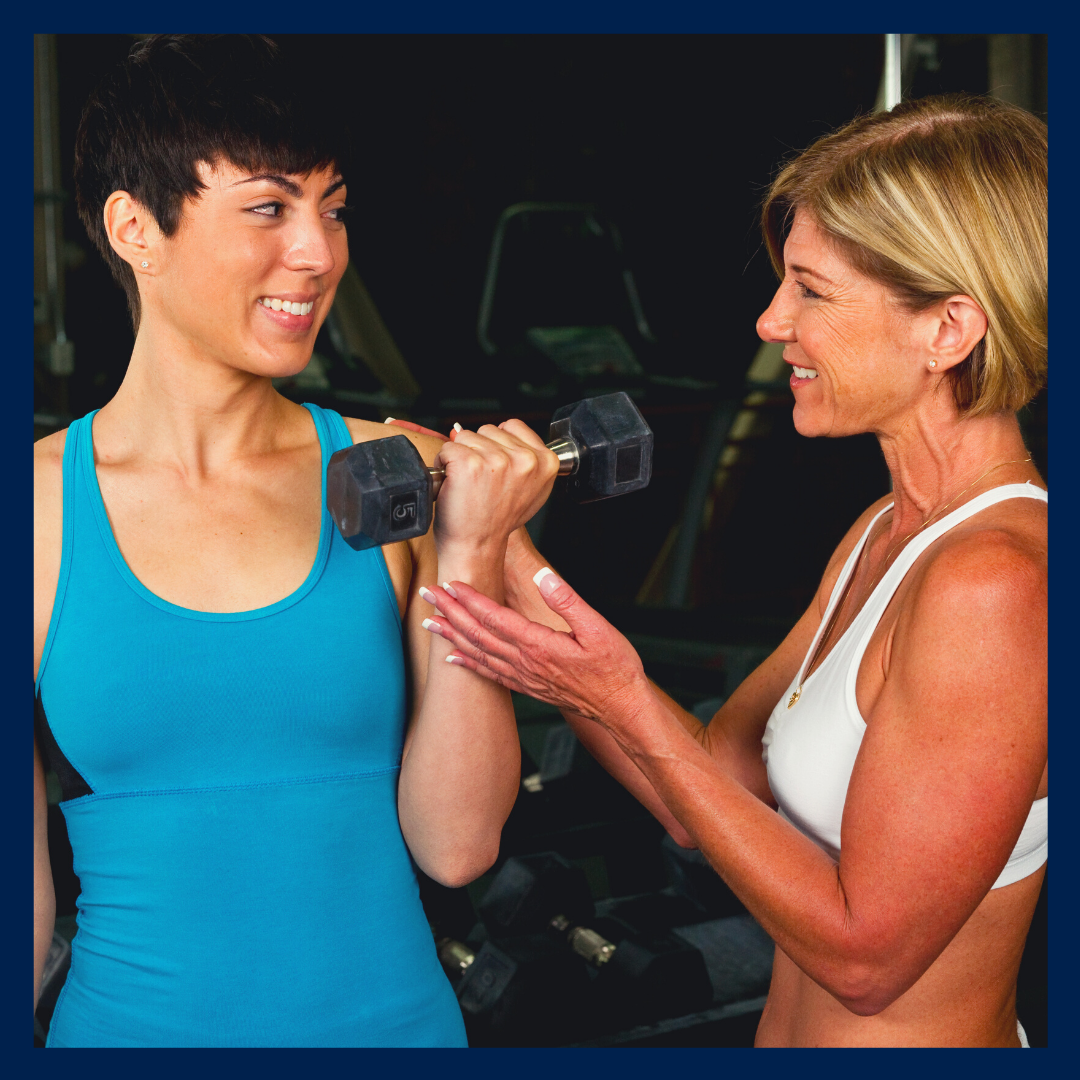 Average Hourly wage – $19.57
Potential Annual Salary – $40,700
Educational requirement – High School Diploma/Equivalent
Fitness has been long taken advantage of. This was especially noticeable when the quarantine closed off most gyms, but now that everything has gone online, so has Fitness Training and Instruction, making it even easier to get healthy while being guided by the proper methods.
These trainers can motivate and inspire their clients/students while both are in their own homes' comforts and safety. They create fitness plans relative to the client's fitness level and observe while performing certain exercises to ensure that the proper form is followed.
---
Alternative Routes of Education
Certificates
You can use certification in conjunction with a degree or as a valuable career asset on its own. This is a more diverse world than academic degrees.
Most are designed for specific career goals, some are organization-endorsed certifications, and many certificates carry academic credit. Furthermore, some may lead to licensure, and you can complete most of these in less than a year or two.
Technical Education
Career and technical education provide vocational training that can be applied in various industries. It could result in a diploma or certification in a particular field of study. Technical and vocational schools and two- to four-year colleges and universities offer these programs.
Postsecondary Non-Degree Awards
Postsecondary non-degree awards are another form of certification that does not need a degree. After completing postsecondary education/training, these awards are given. It can take anywhere from two weeks to two years. Most of these awards are useful in the field of healthcare and other lucrative industries.
Apprenticeships
Apprenticeship programs offer industry-recognized credentials. It is a combination of paid work and education. Today, an industry-recognized apprenticeship program or a registered apprenticeship program are excellent options for individuals seeking nationally recognized credentials in various fields.
Licensure
As a state-granted, mandatory certification, licensure will vary by state. Several careers, including professional electrical work, clinical practice, or areas of counseling, and others, need licensure. Licensed practitioners are passers of the necessary exams and are professionally bound by ethical codes in their fields.
Earning an educational certificate can lead to licensure by providing the academic hours or credits needed for state exams; however, earning a certificate is not a required part of the licensure process.
How to Land a Great Job, Sans the College Degree
Have you ever found an interesting job that you believe is perfect for you? And then, you realize that the job listing says "college degree required" or "college degree recommended."
What can you do if you want the job but don't have that degree?
Even if the job posting says a degree is required, you CAN still get hired without it! Hiring managers often mention this requirement because it is easier to ask for it than elaborate on the skills they need specifically for the job. Here are some practical tips that will secure you a decent job without a college diploma.
Take courses.
If you fail to complete a four-year bachelor's or two-year associate's degree, you can always start taking small steps in your education that will surely impress hiring managers. You can take courses in your chosen industry at your local college.
Or better yet, complete certificate programs that are relevant to the job you want. Make sure you include all these on your resumé. What's great about certificate programs is that they are usually offered with flexible schedules, and some even online.
Your effort to take courses will tell hiring managers that despite not having a college degree, you are bent on working to earn a strong academic background. It's also important to include in your resumé any education you possess. If you have college experience, just say "bachelor's studies" on your resumé.
Make the connection between your competency and the job requirements.
When you have no college degree, you need to exert more effort in proving that you are a good fit for the job. Connecting your experiences and skills to the job listing does the trick. Try to incorporate "keywords" from the job listing, ideally skill words.
Say, if the listing is looking for someone with an experience in data analytics, make sure you connect your skills working as a data analyst in your resumé summary or the list of your previous work.
Form stronger connections.
Having a solid network is a great way to land an interview for a job you're applying for but lack the needed degree.
As you apply, try reaching out to anyone you know who's working at the company. Inform them that you are applying for the job. Check if they are willing to provide a recommendation letter, or better yet, talk to the hiring manager about you.
When writing your cover letter, steer clear from discussing your lack of a degree. Instead, focus on the skills you possess and talk about how your previous job experiences will make you a strong choice for the job.
---
Additional Resources: