College is one of the most crucial decisions you will make in your entire life. Choosing the wrong one will not only add to your current problems but will most likely take a long-term toll on making decisions regarding your career choices.
There are vast options available for you. It can be overwhelming. While most students already have self-knowledge and criteria in mind before they start browsing, some disregard what might happen after graduation and forget the importance of career services.
Featured Programs
THE LOWDOWN:
Some, if not most, students overlook the importance of college career services. Sure, everyone is different and might have plans of their own in mind, but a little help from professionals won't hurt. Students who use their college's job service placement counselors can strategize their student loans based on future potential income, have a more thorough career exploration and learn how to become marketable job candidates. As a result, these career coaches and certified counselors are among the most important people on campus.
Colleges With the Best Job Placement Counselors
Penn State University
When it comes to rankings, Penn State University never gets behind. According to U.S. News and World Report, Penn State University is one of the top-ranking business schools in the country.
Penn State University's Students Affairs Career Counseling Services provides a drop-in job placement counselor for its students. Students will have 10-15 minute conversations to overview career plans after graduation, including resume writing, letter writing, and networking.
---
Massachusetts Institute of Technology (MIT)
Massachusetts Institute of Technology is ranked #1 in Best Computer Science Schools by U.S. News and World Report and has the best career counselors. Career Advising & Professional Development at MIT assist all current and graduate students in exploring and preparing for careers. CAPD has services and programs to help students plan a career, look for an internship or job, or apply to graduate or professional school.
All Massachusetts Institute of Technology students are encouraged to use CAPD services as early and frequently as possible because other job seekers–your competitors in the job market–can be tough to beat!
---
Liberty University
The Career Service Center at Liberty University holds one of the best teams of career counselors that delve into the student's career development opportunities. The university's career counseling services offer various services to help its students and graduates land their dream careers.
Career counselors create a vast network that will help job seekers succeed in their field. Students are given various internship opportunities through Washington Fellowship, Handshake, and Disney College Programs. Students can explore their safety nets and tools through these programs, communicate with large corporations, and learn everything they need to become marketable job candidates.
---
Walden University
The Walden University Career Center assists students in preparing for full-time employment and other career opportunities. The university's job counseling services aim to teach students the components of a cover letter, how to differentiate themselves in terms of showcasing their successes, and how to develop the perfect cover letters.
The center's career counselor also assists students in developing tools to help job seekers navigate their jobs more effectively and evaluate the resources available on their career services website. It also teaches students how to create an eye-catching portfolio and assess the resources and tools at their disposal.
---
Southwestern University
Southwestern University, a private liberal arts college, has a 73% graduation rate, according to Niche. This graduation rate won't be possible if not for the institution's career services that help students navigate their career goals.
The career counselors at the Center for Career & Professional Development at Southwestern University aim to get the best out of their students to land their dream jobs. They are known for shaping students' 21st-century analytical and listening skills, professional identities, and organized professional lives for the right jobs.
---
Western Kentucky University (WKU)
The Advising and Career Development Center at Western Kentucky University is committed to supporting the university's academic mission by providing career services to students to improve engagement, recruitment, and graduation.
The job placement and employment services help students overcome anxiety, establish healthy relationships with future employers, and find balanced manifestations of their ideals and values for their future careers.
Career counselors and job placement counselor specialists are the most valued resource at the Advising and Career Development Center. They go above and beyond to tailor career strategies for each student and alumnus.
---
Providence College
The job placement rate at Providence College is 95 percent, proving that the school works hard to help its students navigate their careers. Career counselors at the Center for Career Education and Professional Development guide students to valuable career and social development.
Students get help from a job placement counselor to develop a new core set of aptitudes like listening skills that will help them thrive in their careers by attending workshops. Regardless, Providence College held virtual career fairs through Slavin 108 beginning in 2020.
---
Clemson University
Clemson University, a private research university, offers free job placement counseling sessions through its Career Service Center.
Because of the intense career counseling services, Clemson University has more than 70% of its students and alumni participating in internships and fellowships programs for career options in large companies.
Besides offering job placement counselor services, Clemson University offers various online resources, such as the ClemsonJobLink. The world's largest network of higher education career centers, Simplicity, powers ClemsonJobLink, including over 5 million employers.
---
University of Florida (UF)
UF is one of the most prominent universities that offers 103 bachelor's degree programs with the highest job placement rates.
More than 70% of graduates from the University of Florida have secured employment in the state!
The job placement counselor in UF's Career Connections Center helps students find majors best suited for them and design a career path. Aside from its in-person appointments, the school offers an online, interactive tool for students to explore their values, work interests, and career readiness.
---
Northeastern University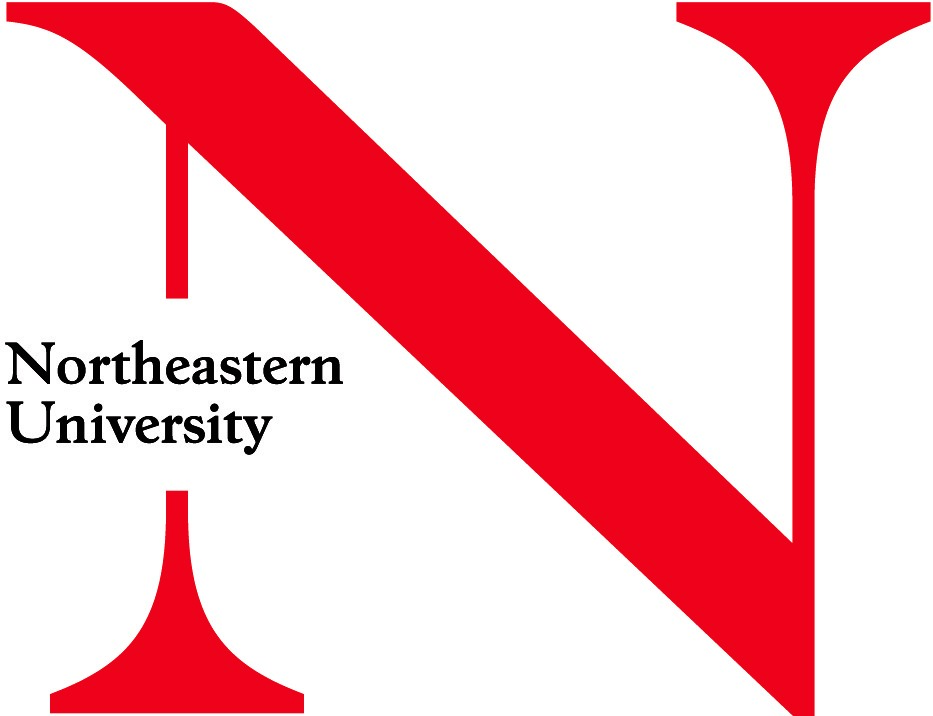 Northeastern University, a private research university, has maintained a top rank of the best university for job search and job opportunities in the Princeton Review in the last few years.
The university's Employer Engagement and Career Design strive for a system that fosters lifelong partnership and career design through a sustainable and diverse global network of employers, alumni, and students.
Students report high satisfaction with their job placement counselor or career counselors, as 96% of the university's recent graduates said they were more prepared and comfortable with the job search process.
---
Worcester Polytechnic Institute (WPI)
WPI is a private school that gives students a $5,000 scholarship to participate in the Global Projects Program. Aside from its financial benefits, students in the program participate in service-learning at locations worldwide.
Each year, two on-campus career fairs bring together prospective employers and students. The school also regularly hosts networking nights and career expos to make the job search process more manageable in the tight job market, according to the latest labor statistics and data.
The job placement counselor also suggests attending virtual career fairs and checking online job postings on online job boards at the career development center.
---
Our Lady of the Lake University (OLLU)
The Center for Career Development and Testing at Our Lady of the Lake University provides a drop-in job placement counselor that helps students and alumni network and find career options. The job placement counselor will also offer lessons on drafting and perfecting cover letters, career planning, planning a job search, and conducting mock interviews.
The university also offers a free training program system that uses a novel and exciting approach to assist candidates in easily preparing for job interviews. Big Interview is an online system that lets students train and experience job interviews to help them improve and gain confidence in their interviewing abilities.
---
University of Southern California (USC)

The University of Southern California is not only known for its outstanding computer science program but also its high job placement rate. The job placement counselor and career counselors at the University of Southern California Career Center extend a full range of career services to students and alumni.
Resume Books is a program designed to provide recruiters and hiring managers with unique exposure to resume writing and letter writing among USC college graduates looking for career opportunities. Every year, they hold several job fairs to help with graduates' job search. Employers are looking for interns for paid, part-time, and full-time positions.
---
Regis College
Career counselors at Regis College Center for Career and Professional Development offer a wide variety of career services, such as mock calls, career counseling, resume and cover letter review, and salary negotiation, to name a few. These services are available online and in person.
The job placement counselor and career counselors help students discover how their interests, strengths, and personalities fit within their personal and professional goals. They have free assessments to get students started, including the Strong Interest Inventory (SII), the Myers-Briggs Type Indicator (MBTI), and StrengthsFinder.
---
Elon University
With 70+ bachelor's degree programs and master's degree programs, Elon University incorporates hands-on, experiential learning into its academic programs that allow graduates and employers to connect with students. This emphasis enriches a student's level of self-knowledge, and educational experience while also providing valuable analytical skills to highlight when applying for jobs in a tight job market.
The job placement counselor or career counselor at the Student Professional Development Center at Elon University is expected to be of stellar professional background, and possess analytical and speaking skills and interviewing skills.
The SPDC is eager to help job-seeking students, alumni, and employers with all aspects of a career development center, from self-contemplation to graduate school or job search.
---
Ohio Northern University (ONU)
The Career & Professional Development at Ohio Northern University holds one of the best teams of career counselors in the country. They provide students with the tools, technical support, and encouragement to successfully transition from the academy to meaningful and satisfying jobs.
Students can discuss career options with a job placement counselor through the career center, optimize networking skills, learn protocols for effective resumes and cover letters, polish speaking skills, and interview skills, attend career fairs, and recognize job opportunities.
Ohio Northern University frequently hosts speakers (often ONU Law alumni) who share their expertise and career advice. They also recommend additional resources and invite organizations to speak about specific career fields.
---
North Carolina Central University
The Career and Professional Development Center – North Carolina Central University is committed to collaborating with faculty, counselors, and institutions to achieve the ultimate goal of student success.
The job placement counselor or career counselors demonstrate critical information about interviews, networking, finding a job, and other popular job topics.
The Handshake system at the career center can be used to create an administrative account. The account will assist employers in online job postings and advertising jobs, organizing career interviews and activities, sending students mass emails, and monitoring candidate applications online in one centralized location through training.
---
Oakland University
The Adult Career Counseling Center at Oakland University provides resources such as basic lessons to discuss the critical situation, career, or life goals.
Graduates laid off from work can expect support and encouragement from the school's career center. They will look at the graduate's short-term and long-term career goals or career change plans and classify the qualities used in their previous job that applies to the new position.
---
California Institute of Technology (Caltech)
Students can expect portfolio creation, professional resume preparation, and mock interviews from CalTech's Career Development Center. The counseling team works with students during their studies and after graduation to help them discover, plan, and achieve their career goals. The job counselors at the university will guide students through learning their career paths and interests.
The career center's job placement counselor will guide students in gaining insight into their desires, talents, and how they relate individual skills to future majors, financial aid, and career opportunities. While looking for opportunities, students can consider entry points using tools for navigating career paths and ascending thru traditional career ladders.
---
Ottawa University
Ottawa University, a private liberal arts college, takes pride in its Adawe LifePlan Center services for student career preparation through a consultant center.
The center includes everything from bachelor's degree program planning to preparing every student for an exceptional college experience and utilizing career fairs. Job counselors will also guide students in career planning, acing their first job interview.
The job placement counselor at the Ottawa University consulting center welcomes ideas, and it is where students and graduates can engage in debates in a safe environment.
Frequently Asked Questions
Is it common for colleges to provide students with career planning advice and services?
It is common for colleges to provide students with career counseling or advice through a job placement counselor in career centers. As early as high school, students must know that career services may be housed within student services, counseling services, or academic departments to assist job seekers.
What are the things a job placement counselor won't do?
A job placement counselor typically offers counseling and coaching services to help students better understand the factors that most influence their lifestyle. However the job placement counselor cannot tell you what job to take or which career to pursue. They can, however help you tap into your potential assets as an employee with the right interviewing skills.
How much does an independent or private counselor or job placement counselor cost?
A career coach and job placement counselor is typically compensated per session with (future) job seekers. The average cost is around $100-$150 per session, but prices vary depending on your zip code and region. Consider the cost of living when determining how much you'll pay for career coaching sessions. A private counselor may cost more.
A job placement counselor with more experience may also charge more for their services, and they frequently attend training sessions or obtain a master's degree program to supplement their expertise.
Is there a free job placement counselor or career coach?
The United States Department of Labor operates several American Job Centers, or AJCs (formerly called One-Stop Career Centers). AJCs offer free career job placement counselor services workshops, networking events, and other job search services. Students nearly finishing their high school and proceeding to an undergraduate program are advised to check out these services.
Key Takeaways
Oblivious to viable college and career options, many students jump on the bandwagon of finding popular jobs and colleges. High school students have their hopes high and think job seekers have it easy, but upon entering college, they realize the job market is tight and unpredictable, as the labor statistics indicate!
Colleges with the best career centers and the most helpful job placement counselor will save the day! When facing difficult situations in career search and career path navigation, the best college job placement counselors or career counselor can assist students in the following ways:
Prepare for the workforce thru career development techniques
Put direction in their life
Job search (refer students to the best career options or other professionals)
Career advancement
Some career counselors have knowledge on financial aid and can give advice as you pursue your dream bachelor's or master's degree toward your preferred career paths.