How lucky we are these days as Americans to have so many quality school systems to take advantage of! In this day and age, great quality online high school classes are just a click away from using a computer with an Internet connection.
Are you a parent of a college-bound student or a student who is in the market for colleges to further your education? If you need a list of the online high schools to start planning to prepare for college, this list of great options is for you.
As you probably know, being prepared never hurts when it comes to anything–including when it comes to your college future! Here's our list some of the best online high schools that offer college prep, advanced classes, or honors courses to help you prepare for college.
We are going to start the accredited online high school list with American High School. Why do you ask? American High School is a quality accredited online high school with great honors courses to choose from!
877-902-6149
American High School is known for its national and regional accreditation with AdvancedEd along with SACS/CASI accreditation groups. This doesn't only mean that this institution keeps its curriculum up-to-date with the most current programs, it also gives students with earned credits from this high school better chances of being accepted in most colleges and universities.
American High School started around 2004 and has been growing since. Today, it has more than 22,000 students. The teachers at American High School are certified professionals who are well-equipped, and have some of the best online high school programs to help students become better at school as they prepare for college
What Advanced Courses are available at American High School?
English Honors 1 through 4
2 Advanced Placement English Language and Composition courses
Integrated Science  Honors 2 and 3
Biology Honors 1
Chemistry Honors 1
Physics Honors 1
French  Honors 3
Algebra  Honors 1
Algebra  Honors 2
Geometry Honors
Pre-Calculus Honors
World History Honors
United States History Honors
United States Government Honors
Economics Honors
Students who do not find these fine honors classes challenging enough and can do with extra time can always choose an Art Course, Marketing Course, Career & Technical Courses, Drama, Theater Courses, and more. There is nothing that will impress a college more than a well-rounded student, and that is exactly what you can achieve through American High School.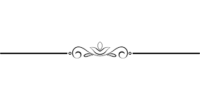 Liberty University Online Academy
866-418-8741
Liberty University Online Academy is a Christian-based online high school programs that teache from a Christian biblical worldview perspective. It is accredited through an accreditation group (SACS CASI). This accreditation means that LUOA has met a high set of standards which, in turn, makes their students top picks in colleges and universities around the world.
Liberty University Online Academy is not your standard online high school. While a student is in their Junior and Senior years at LUOA, they can be in their Dual Enrollment program and earn an Associate of Arts degree at the same time. How many high schools out there can offer that?
Liberty University Online Academy has forged a partnership with Liberty University Online in order to bring you this dual enrollment option for eligible students. With a flexible schedule,  your own personal academic adviser, and all the other tools you need to be provided, nothing can go wrong for a student who chooses Liberty University Online Academy!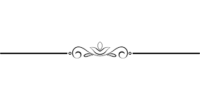 International Virtual Learning Academy
866-446-9963
International Virtual Learning Academy offers a curriculum approved by the NCAA or the National Collegiate Athletic Association (NCAA). This online school offers a distance learning model that helps those who are inclined toward either academics or athletics.
If you are looking forward to getting an athletic scholarship for your child, IVLA (International Virtual Learning Academy) can help you.
IVLA also has an array of college prep courses that are immensely useful to those who are academically inclined. This is because the course not only caters to those with good grades and great sports capabilities but also fosters leadership and the arts in every student through a high standard, holistic teaching style.
The great thing about International Virtual Learning Academy is that the curriculum is laser-focused on the individual student. This is especially evident in their APEX and Honors Curriculum.
One more added benefit for the APEX and Honors Curriculum would be original credit and credit recovery, which is useful for college. These are AP course classes that provide students with greater advantage as they apply for college. This increases your chances of admissions as well.
Here is a rundown of the current offerings from International Virtual Learning Academy.
Edmentum is Programmed Logic for Automatic Teaching Operations. It is a computer-assisted course.
Apex/Honors Learning is for those students who are gifted. Honors Learning is also called the Honors curriculum and particularly targets the academically gifted. The APEX is primarily for Student-Athletes. Both are AP courses that increase a student's chances of landing scholarships and being admitted to a college.
Rosetta Stone is a curriculum that focuses on teaching languages. There are 24 languages offered in the course, and adult learners can take this program as well.
800-692-6877
Texas Tech University is widely known for its high research activity, as reported by the Carnegie Classification, as well as employment desirability, as featured by the Wall Street Journal. It also has a selective process, as cited by the U.S. News World report.
The High School or K-12 department for Texas Tech is a great choice. You will be called a "Red Raider", which is what alumni and students from Texas Tech call themselves.
The Online High School arm of Texas Tech University has the proper accreditation programs a student needs to up their chances of acing their college application. Upon graduation, a student can get a state-accredited certification of completing high school. That means that you will have a Texas High School diploma.
Another great program in Texas Tech University K12 is the CBE or Credit By Exam. However, it is important to note that these exams are for credit recovery only, and not for acceleration or replacement of the usual credit exams.
These are the subjects where CBE is available.
Algebra I – A & B
Biology – A & B
English I – A & B
English II – A & B
U.S. History – A & B
Texas Tech also offers a personalized curriculum. The Individual Courses allow gifted students to fast-track their education. This, in turn, makes them capable of getting into college early and enjoy better chances of getting into the college of their choice. A caveat must be given first though since the school district has the final say on whether or not the Individual Program will be deemed as credits. This issue is deemed better handled by students and school administrators to encourage standardized features of the Individual Program.
If you want a high school diploma via online education, Texas Tech would be a great choice. You also have the option to walk for the graduation rites upon completion!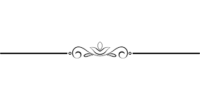 800-349-6861
James Madison High School is an online secondary educational institution in Georgia that is regionally and nationally accredited. This high school traces its history from Ashworth College, an online college education provider known for its services given to the military, athletes, and adult learners.
Like its parent Ashworth College, James Madison specializes in distance learning. The online courses for their secondary education programs are for those who prefer homeschooling to proceed for further studies or to recover academic credits.
They have a great program on how to get credits in preparation for college. The following subjects are offered in their high school college prep program:
Introduction to High School Life Skills
Health Science
Algebra I Mathematics
English I (College Prep) English
Biology (College Prep) Science
Open Elective
Spanish I Foreign Language
American History (College Prep) Social Studies
Geometry Mathematics
English II (College Prep) English
Chemistry Science
Spanish II Foreign Language Open Elective
Algebra II Mathematics
American Government and Economics (College Prep) Social Studies
English III (College Prep) English Open Elective
Physics ScienceWorld History (College Prep) Social Studies
Pre-Calculus Mathematics
English IV (College Prep) English
Spanish III Foreign Language
Earth Science Science
World Geography
A heads-up though; there seems to be a lack of honors programs and NCAA-accredited programs for athletes present upon viewing the James Madison High School website. They are regionally and nationally accredited, with their online high school program giving you a diploma that is acceptable to colleges.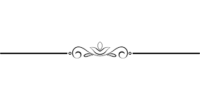 800-377-5890
Giving quality education online for over 25 years, Laurel Springs School is a secondary educational institution with all the proper accreditation that it has acquired through the years. The following accreditation bodies have given their approval for Laurel Springs School:
NCAA
Western Association of Schools and Colleges
Southern Association of Colleges and Schools Council on Accreditation and School Improvement
AdvancED
University of California
Laurel Springs School has programs for athletes, honors students, and even artistic performers and international students. Their lessons are personalized and classes are available to students all day long.
It is worth mentioning that Laurel Springs School offers examinations with a pre-set schedule to pace the learning of students. The AP and Honors program is also quite known to be academically demanding, so you or your child must prepare for that. Around 4 to 5 hours a day is the set amount of time that Laurel Springs recommends for classes.
Laurel Springs School takes pride in the fact that more than 90% of its graduates successfully make it to their college or university of choice. Athletes would also find the lessons reasonably fit for college prep. Performers, on the other hand, are offered the classes and competent teachers to hone their artistic skills.
In close coordination with the University of California, as well as The National Honors Society, Laurel Springs School is the very first distance-learning educational institution to get an Honors Society Chapter. All of these accreditation points give an immense boost to the desirability of the High School Diploma and other courses offered by this high school.
Laurel Springs School also offers summer courses and other programs, from kindergarten to high school. Their courses are also reasonably priced; their tuition rates are a little bit higher than other more known online schools. They also have a live graduation rite for those who are interested to wear a toga and make graduating from high school a memorable experience.
Their physical office is located at 1615 West Chester Pike West in Chester, Pennsylvania.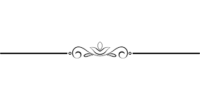 800-914-8931
BYU or Brigham Young University is a well-known college owned and operated by The Church of Jesus Christ of Latter-day Saints. With more than 125 years tucked in its belt as a top educational institution, this University is also offering a Christian-based curriculum online. BYU is also one of the largest private universities in the United States.
BYU's Online High School Programs accredited, whether it is for student-athletes (the NCAA) or the AP courses for those who are looking for a head-start in their college preparation. Of course, they also offer a general High School Diploma if you do not qualify or those who have no interest in the AP or athletic programs. An Adult High School Diploma is also available.
The High School course offers a plethora of subjects. These subjects range from Accounting to Arts, History to chemistry and even some more technical ones like Automotive, Engine Repair, and Interior Design.
Brigham Young University also offers scholarships. The online community is also very active. The counselors, as well as the teachers, are all competent and cooperative. They also offer assistance for the ACT examinations, including in their AP courses and Honors Program for college preparation.
Here's a pro-tip: if you are not comfortable with talking about religion or faith in an academic setting, Brigham Young University might not be the best choice for you.
It goes without saying that finding colleges can be a daunting task. Make the journey easy by making the right preparations ahead of time–as early as when you're in high school.