Finding the best college for an inventor can be a daunting task. With so many options available, it can seem overwhelming trying to narrow down and identify the best fit. There are a number of key components to keep in mind when considering a college for an inventor. Colleges will differ in the types of resources they offer, such as mentorship, networking, and access to materials and facilities.
It is important to consider the level of flexibility they offer and the availability of classes that will help expand upon the inventor's existing skills. Ultimately, the best college for any inventor will be one where they feel challenged, supported, and successful.
Featured Programs
The modern history of university patenting started in the 1960s. By the 1970s, the number of state university applications for and being granted patents was rising, leading to the Bayh-Dole Act passage in 1980. The federal act enables colleges and universities to own, patent, and commercialize their federally-funded inventions. 
Nowadays, the US patent system promotes innovation through economic incentives, particularly through license agreements and the commercialization of inventions.
Bachelor's degree and graduate students, faculty, and professional researchers at top colleges and universities or any national academy are encouraged to engage in research projects. The universities with the highest research funding are among the most prestigious, too, with Johns Hopkins University leading with new inventions, followed by the University of Michigan, California – San Diego, and the University of Pennsylvania.
The LOWDOWN:
Do you want to be in a university with a track record for breakthrough inventions? Consider these 20 prestigious colleges for inventors! These universities provide their students, faculty members and professional researchers with a wide range of support services, from ample funding to state-of-the-art facilities, patent law, patent assistance, and a share of the royalties.
Top 20 Universities with Impactful Patents and Inventions
Cornell University
Chicken nuggets may be the last thing you will think a Cornell alumnus will invent, but Bob Baker did! Known as the Cornell Chicken, it's considered the precursor of McDonald's version. But Cornell isn't just about whimsy – it's considered among the top universities for academic innovators with its array of new ideas and technologies, many of which have been used to launch new companies.
In 2019, Cornell logged 331 patents granted, 246 new inventions, and 94 approved commercial licenses, while 2020 saw its great inventors granted 87 utility patents. A fully-functioning synthetic human ear made via 3D printing and the iPod are among Cornell's alumni's outstanding inventions in past years.
More recently, UW patents include a robotic hand equipped with a high-tech transmission, a rechargeable antimicrobial technology, and a method of relieving crop survival stress.
---
Massachusetts Institute of Technology
The Massachusetts Institute of Technology is synonymous with innovations in the STEM fields due to its consistent stream of patents and inventions! In 2020, beating numerous international universities, it was granted 383 utility patents, a testament to its prolific performance with inventions that run the gamut from soup to conversion of thermal energy to electrical energy.
Aside from the ubiquitous Campbell soup and disposable blade safety razors, MIT's great inventors also gave the world innovations in the Global Positioning System (GPS), Doppler radar, and the World Wide Web.
In the last decade, the Massachusetts Institute of Technology researchers also designed computer techniques for automatic deciphering of ancient languages and developed the first plane with a novel way of creating thrust and propel.
As one of the best colleges for inventors, machine learning and artificial intelligence are also some of the current strongest suits of the Massachusetts Institute of Technology. 
---
University of California
With 597 patents in 2020, UC is the leading state university for utility patents in the US, but these patents are only the tip of the iceberg for the Public Ivy's prolific product design innovators! The world continues to benefit from the hepatitis B vaccine, a life-saving vaccine that has averted 7 million deaths, and the nicotine patch that aids in quitting smoking.
UC Berkeley has also been recognized as the rightful inventor of the gene-editing tool CRISPR-Cas9, which modifies single-celled organisms.
One of the best colleges for inventors and innovative students, UC is also known for its mechanical engineering experts and scientists who have founded R&D-intensive companies in California and across the US and its success in the transfer of patented technologies for commercialization.
The University of California beats numerous other international universities in the patent applications and approvals.
---
University of Pittsburgh
Pitt's researchers have pioneered numerous revolutionary products and processes, from the first polio vaccine to the basis for television and heavier-than-air flight. The isolation of the virus behind HIV/AIDS patients' epidemic cancer and the protein receptor for insulin were also performed here, and Pitt surgeons contributed to Pittsburgh's reputation as the world's transplantation capital.
Pitt researchers also continue to make impactful contributions in engineering, rehabilitation science and technology, and life sciences. These include a wheelchair sensor system, radio frequency-based electronics, and robotics.
Aspiring inventors find a second home at Pitt, thanks to its state-of-the-art research facilities and $850 million+ in R&D annual funding. With five National Science of Medal winners, four MacArthur Genius awards, and eight National Academy of Sciences members complemented by an army of innovative researchers, Pitt's innovations will keep coming!
---
University of Utah
The Beehive State's public flagship four-year research state university, the University of Utah, makes groundbreaking research in genomic medicine, immunology and diabetes, and more! Of its breakthroughs, the Utah Array is among its most famous, and it's described in its 1993 patent as an "implantable, integrated apparatus that contacts the brain with a plurality of metal needles to detect electrical signals or transmit signals to the brain."
By implanting it into a paralyzed person's brain, it enables movement of the limbs through thoughts! The array has since been the basis for brain implants that move robotic prosthetics and similar devices.
Utah's innovative students have several other approved and pending patents, too. These include a bone implant assembly, p53-BAD fusion proteins, and methods for colon cancer detection. The UT Research Foundation owns and manages the patents for the state university, many of which address real-world issues like computing and games.
---
University of Virginia
Many of the world's game-changing innovations and inventions came from UVA, from particle physics and astronomy to brain research and medical devices. Jonathan Kipnis discovered the link between the brain and the immune system, which has a crucial impact on treating neurological issues like Alzheimer's disease, autism, and multiple sclerosis.
Dr. Jeff Elias created an FDA-approved procedure (focused ultrasound) for the treatment of essential tremors, as well as in the process of investigating its use in Parkinson's disease.
John Herr discovered SP-10, a sperm protein, which resulted in SpermCheck, a patented product used as a home sperm-count test, and 60+ approved patents. Cassandra Fraser holds patents for bioimaging materials and systems, such as a portable laptop camera imaging system and luminescent boron dyes.
Joseph Poon and Gary Shiflet invented super steel, and it has since been licensed. In 2020, UVA, through the UVA Alumni Patents Foundation, was granted 42 utility patents, and it's a number that's set to increase with consistent increases in its research budget.
---
Johns Hopkins University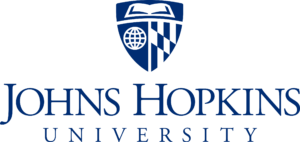 Johns Hopkins Technology Ventures manages the patents and technology commercialization for JHU's researchers and great inventors. Not only does JHU earn millions in licensing revenue, but numerous startups were established from its inventions, in addition to lab-to-market collaborations with the likes of Bayer, MedImmune, and Celgene. JHU is best known for its medical breakthroughs that changed the face of medicine in the 20th century and beyond.
JHU's innovative students and researchers performed several firsts in transplant surgery with their patented technologies, including the first bilateral arm transplant, penis and scrotum transplant, and living donor HIV-to-HIV kidney transplant. The Blue Baby operation established the foundation for coronary bypass surgery and other life-saving procedures aside from saving thousands of babies' lives.
Nobel Prize-winning discoveries have also been made by JHU researchers, such as the discovery of telomerase, restriction enzymes, and HIF-1. In 2020, JHU approved 185 utility patents, the fifth-ranked world.
---
Harvard University
The President and Fellows of Harvard College manage the patents issued to Harvard University. In 2020, 154 utility patents were added to its collection. Among its most useful patented technology involves metal alkylamide precursors in making thin films and their deposition in electronic products. But it isn't the first breakthrough with a huge impact that Harvard researchers have made either!
Harvard researchers conducted the first human kidney transplant (1954), developed the pacemaker (1952), and discovered nuclear magnetic resonance (1946), which paved the way for medical imaging technology.
These medical discoveries meant new treatments for human diseases, such as autoimmune diseases, cancer, and heart attack damage, not to mention the impact of the cardioverter and defibrillator, both Harvard inventions.
---
California Institute of Technology
CalTech Institute of Technology is a force to reckon with in the science and mechanical engineering fields, as evidenced by the significant number of invention disclosures made by faculty members. It is the highest in the nation in the higher education arena.
CalTech's scientists and engineers are also at the forefront of numerous breakthrough innovations, from space missions to novel technologies for a deeper understanding of the human body and brain.
Among its most notable patents is for wireless data transmissions, which has been the subject of a contentious patent infringement lawsuit with Apple Inc. and Broadcom Inc. Said technology is now used in a wide range of Wi-Fi products and, thus, has huge income potential.
CalTech Institute of Technology's innovative students has useful inventions that solve problems in society. These include a solar-powered toilet; an "artificial leaf" that creates hydrogen fuels from water, sunlight and carbon dioxide; and a method for faster atmospheric carbon sequestration with the potential to reduce climate change.
---
University of Texas
With 207 utility patents granted in 2020, Texas is considered among the world's top state university patent producers through its UT Research Foundation. Trivial Pursuit, the test used in meat inspection, and the personal desktop computer are among the everyday things created in the prestigious public research university.
People with diabetes also benefit from Adam Heller's work on enzymes that became the basis for the FreeStyle Navigator system, a less painful glucose monitoring method.
Consumer electronics wouldn't be the same if John Goodenough didn't invent the lithium-ion battery in 1979. 3D printing had its early start at UT, too, thanks to the product design of the Selective Laser Sintering (SLS) process. James McGinity and Feng Zhang developed a safer version of Oxycontin, a widely used painkiller.
John Uecker and his team created ClearCam, a patented technology that eliminates the need for cleaning cameras used in surgery during an operation.
---
Case Western Reserve University
CWRU's innovations have ushered in a growth period, partly through millions of licensing revenues. There have been 1,700+ invention disclosures and 12 startup companies launched from CWRU innovations. Such prolific performance in inventions results from the university's thrust toward expanding the body of knowledge.
The university's outstanding contributions date back to the late 1800s with the Michelson-Morley Experiment and Miller's first full X-ray of the human body. Many firsts have also been discovered at CWRU or by its alumni, such as the first blood transfusion via cannula, simulated milk formula, and cardiac procedures (e.g., heart removal tumor, coronary artery disease surgery, and successful defibrillation).
---
Columbia University
An Ivy League member and R1: Doctoral University with $1.03 billion in 2020 R&D expenditures, Columbia was granted 107 utility patents in 2020. Indeed, it's among the most prolific universities in terms of inventions and patents, with new ones being produced every year, such as a microscopic laser to treat neurological issues.
These contemporary inventions are just a few born of a robust commitment to leading the way in innovations in STEM, health sciences, and other fields. Neuro-engineers at Columbia developed the first brain-computer interface with the capacity of brain signal-to-speech translation, while Dimitris Anastassiou created the MPEG-2 algorithm.
Other inventions include the pioneering use of GFP in cell labeling, Sequential Lateral Solidification (SLS) technology, Beamprop, and Session Initiation Protocol (SIP) technology. In health sciences, Columbia has produced game-changing medicines for arthritis, glaucoma, and cancer therapy, too.
---
University of Wisconsin–Madison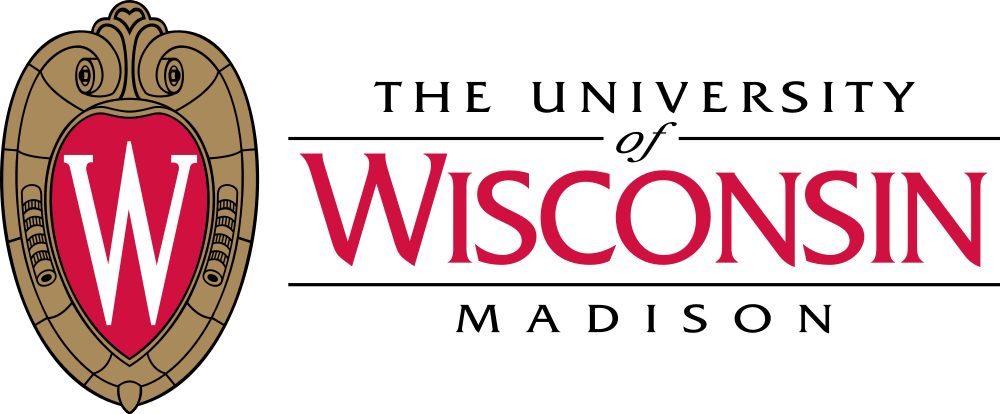 Necessity being the mother of invention, a UW-Madison alumnus created the B2 Mask, a reusable face mask selected by Time Magazine as among the best inventions of 2020. But there are plenty more of UW-Madison's breakthrough scientific advances, such as the discovery of vitamins A and B, the single-grain experiment, and the development of warfarin (i.e., an anticoagulant).
UW-Madison is also notable for its contributions to modern economics, conservationism, and environmental science. The university's patents are managed by its Wisconsin Alumni Research Foundation (WARF), which is also an innovation – it was the country's first-ever university technology transfer organization (1925).
Faculty members, students, and professional researchers have contributed to its collection of 1,900+ inventions that, in turn, have contributed more than $1 billion in revenues to the university. With a $1 billion+ R&D annual budget, the invention is a way of life here!
---
University of Florida

Gatorade is undoubtedly the most famous product design to come out of UF, and it has immortalized the Gators' name in pop culture, aside from bringing in $80 million annually for The Gatorade Trust and creating its industry. UF, however, has prolific innovators that introduced many other game-changing products while also bringing in the bacon for the state university:
Trusopt, a glaucoma drug developed by Thomas Maren;
Sentricon, a termite control product design used by millions of homes since 1995; and
high oleic peanut plants with a longer shelf life and licensed to over 30 companies.
The Gator Nation continues with its tradition of innovation with new patents with a wide range of applications in medicine, agriculture, and technology. The Mako/Stryker knee implants make knee and hip replacement surgery more precise, resulting in faster and easier recovery. The Sharklet is touted as the first technology to prevent bacterial growth via surface pattern alone.
---
University of South Florida
USF is committed to its mission of serving the Tampa Bay area as an innovation powerhouse and its 2020 granted utility patents – 54 in all – are just one proof of it. Many of the past innovations of this state university are also found in a wide range of products, and about 12 new startups are created from its inventions every year.
In 2020, USF researchers also made several outstanding contributions to health sciences and medicine. The machine-based infant assessment tool uses artificial intelligence in monitoring pain-related symptoms in babies. The ammonia removal system for saltwater and freshwater bodies, designed to extend the shelf life of fish, was co-invented by a Florida Inventors Hall of Fame awardee. The NEWgenerator, a portable wastewater treatment system, was awarded a patent.
Did you know that the National Academy of Inventors is a non-profit member organization that encourages inventors in universities was founded in 2010 at the University of South Florida? This National Academy has induced more than 750 Fellows, as selected by the National Academy of Inventors Fellows Committee.
As a member organization, the National Academy of Inventors now has over 200 higher education institutions in and out of the US.
---
University of Michigan
U-M is on a roll despite the effects of the pandemic on research and development projects, and its record 31 startups launched in 2020 are proof of it! Numerous discoveries made by the state university inventors were also commercialized, including replacing lead-tainted water pipes in Flint and rapid COVID-19 testing.
Francis S. Collins and his team identified the genes for diseases that affect millions of people today – amyotrophic lateral sclerosis (ALS), cystic fibrosis, and neurofibromatosis.
Jeffrey Chamberlain and his team prevented Duchenne muscular dystrophy in mice embryos, which paved the way for advances in gene therapy. U-M scientists also created a 55-terawatt pulse of laser light while a cancer medication pump was developed at the university, too.
---
University of Pennsylvania
With 111 utility patents granted in 2020 and 182 research institutes and centers, $1.1 billion in R&D budget in 2021, and more than 5,000 researchers, UPenn is a powerhouse of innovation! Researchers in this state university are encouraged to discover new ideas and invent new things in the service of humanity, and UPenn has indeed made numerous breakthrough discoveries.
The HBV vaccine resulted from a patent issued to Blumberg and Millman, who worked with the Fox Chase Cancer Center for its development.
Discoveries made by UPenn innovators also became the basis of two FDA-approved groundbreaking drugs – Kymriah, a CAR T-cell therapy drug for treating acute lymphoblastic leukemia, and Luxturna, a new gene therapy that can be used in sight restoration for patients with congenital blindness.
---
Stanford University
Stanford's Office of Technology Licensing promotes technology transfer for its patents and, thus, generates revenue for funding the university's education and research initiatives. The unique entrepreneurial approach to innovations and inventions at Stanford is further strengthened by its strategic location in the heart of Silicon Valley. Stanford is among the most profitable institutions, with more than $1 billion in total earnings from inventions!
Of its patents, the highest earners are the DNA-splicing technology and Google's hypertext searching tool.
The 293T cell line, which is widely used in the pharmaceutical industry, was developed at Stanford. Google, of course, started at Stanford when Sergey Brin and Larry Page developed its algorithm as graduate students. 
---
University of Minnesota
Minnesota is Driven to Discover, a motto that underlines its commitment to R&D programs with $1.15 billion in research awards. With 110 utility patents awarded in 2020, it's ranked #18 in the NAI-IPO ranking. The state university's innovations and inventions span the range of agriculture, chemistry, engineering, medicine, and life sciences, too, with the pacemaker, cancer therapies, and the Honeycrisp apple under its belt.
UMN Technology Commercialization is the organization behind Minnesota's transfer technology initiatives, and great inventors can rely on its experienced staff to protect and promote their interests. Gopher is among the inventions with the greatest impact on contemporary society as it's the precursor to the Internet.
---
University of Washington
UW has a proven 150-year streak in discoveries and inventions that profoundly impact society, from computer programs and medical devices to literary text-mapping and symphonies. These innovations were made possible thanks to UW's conducive R&D environment combined with its $1.89 billion in research funding for 2021.
The impressive list of UW innovations developed within the state university and by its alumni includes long-term dialysis through a Teflon shunt and a home dialysis machine, which have saved countless lives. Ben Hall and his team developed a technique for protein production critical in the production of the hepatitis B vaccine, and it's now a licensed technology under UW.
***
Some of the honorable mentions on our colleges for inventors list are the Oregon Institute of Technology and the Rochester Institute of Technology in New York, which have significantly contributed to the fields of engineering and science. Rochester Institute calls itself "The Innovation University" for its global affiliations with most inventors and industry innovators.
---
Matters of Patent Ownership and Issuance of Patent Grants
USPTO-issued patents grant the patent holder the right to exclude third parties from producing, using, selling, and importing the covered products, processes, and plants.
Generally speaking:
the persons on the patent application regardless of whether them being bachelor's degree students or renowned professors, are the owners of the patent and enjoy exclusive ownership rights
inventors who are employed by a member organization, such as a state university, enjoy exceptions to the rule
inventors hired for research and development can expect their inventions to become their employer's property.
You and your state university will likely have a written contract about these matters, a recommended action for all academic researchers. While patent incentives have different effects on state university researchers, it's also a motivating factor.
Frequently Asked Questions
What kinds of inventions can be protected?
Let's start with the unpatentable things that are making their way to a trademark office, including:
Purely mental processes
Things that are naturally occurring
Mathematical formulas and algorithms without possible or proven real-world effect
Arrangements of texts, illustrations, and other printed matter (Applying for copyright is the best course of action in this case)
Scientific principles (But methods and devices based on novel scientific principles may be covered by a patent)
Inventions exclusively made for the production of atomic weapons
Human beings
As for patentable things, these fall into three categories:
Utility patents cover articles of manufacture; machines, devices, and gadgets; methods and processes; and compositions of matter, as well as improvements on these things
Design patents are for the appearance of useful things (These don't cover their construction and function)
Plant patents are for novel plants.
For a thing to be patentable, it must meet three requirements – novel, useful, and non-obvious.
How long does patent protection last?
Utility and plant patents have a maximum 20-year validity period starting on the date of patent issuance. Patent holders must pay maintenance fees during the entirety of their utility patents. Otherwise, their patent in the trademark office will expire before the 20-year time limit is up, and thus, the patent information, including its use, will be available to all.
Patents cannot be renewed/extended, and neither can the rights to expired patents be granted to third parties. Upon patent expiration, it becomes public property or in the public domain.
Is there a way to determine if your invention has been patented? 
Yes, there is! You can conduct an online preliminary patent search or perform an on-site search at the USPTO Patent Search Facility or in a Patent and Trademark Depository Library. The former is in Alexandria, Virginia, while PTDLs are found across the country in universities like Oklahoma State University, Montana Technological University, and Texas Tech University. International universities may have a different set of rules.
What is the best way to get ideas for an invention?
The best way to get ideas for an invention is by observing everyday life and identifying gaps that can be filled with an invention. Talk to people in your circle or outside the circle to see what problems bother them and consider if those problems can be solved with an invention.
Research current technology, look at and analyze what is already out there, and think about how existing inventions can be improved. Finally, brainstorm potential solutions for problems in that space and start sketching out ideas and putting together prototypes.
---
Key Takeaways
Many universities and colleges for inventors hold technology transfer or trademark offices that hold valuable patents to products, processes, and plants, many of which have real-world applications and have resulted in substantial licensing revenues.
Whether you are a bachelor's degree or a Ph.D. student, inventors, innovators, and researchers in a state university usually get recognition for and share the royalties from their inventions. Inventor rate and the total number of monetary rewards vary widely for most inventors.
Becoming part of a member organization like the National Academy of Inventors does wonders for innovators. They can also showcase your work in the Collegiate Inventors Competition.
The patent law and patent process can be overwhelming. Thus, innovative students and staff in universities can turn to the trademark office dedicated to patent applications, technology transfers, and licensing agreements. The terms may be different in international universities.
---
For more information, see this YouTube video about how to become an Inventor: