If you've always been fascinated with computers and information technology, you're probably considering enrolling in a computer programming degree. After all, when the world relies on technological advancements, it only makes sense to stabilize your career in computers.
Technologists and computer scientists create the innovations that shape the future as the digital age transforms the world. The professionals in this field prevent cyberattacks, predict disasters, and develop healthcare advances. You can do so much and contribute to many segments and improvements in society.
The Bureau of Labor Statistics has specified that a 10% decline in computer programming jobs can be expected from 2020 to 2030. However, despite that data, there is a forecast of nearly 10,000 job openings for this job every year.
The Lowdown:
Computer programmers create computer applications and programs, as well as software, across all economic sectors. They're primarily skilled in coding and all computer-related tasks that can often be technical. By entering this information technology and software engineering field, you will have various job opportunities in different industries. It makes complete sense to get excellent education and training, and hands on experience.

By taking an online course in web development, future web developers learn to code or write code at the basic or advanced level, depending on the online courses. They learn the key concepts of Python programming, Java programming, data visualization, data science, data structure, deep learning, full stack development, business intelligence, machine learning, coding language, html and css, and data management.

An app developer specializes in understanding the embedded systems in the front end and back end of app development. They get their innovative applications and programs that essentially change the way people live and solve problems in the real world!

What Does a Computer Programmer Do?
Computer programs are written through codes by computer programmers, which is their primary job role. The process starts with a program designed by software engineers, and then the computer gets coded by programmers.
The program can then move on to the next phase of the creation process. The programming process requires some trial and error, so they can re-do things over again until they ideally get done.
Programmers can work on applications or systems. Software development is done by systems programmers, who sometimes test their software to ensure it is compatible with other operational software.
On the other hand, some software programs might be updated, created, and customized by application programmers to fit a particular context.
However, depending on which company the programmer is hired, their job responsibilities vary greatly. Large companies employ some programmers who need to clock in on a fixed-time period.
They can be regularly compensated and awarded employee benefits. Another option is to work from home as a freelancer on projects you can choose to accept or reject.
---
Colleges Offering the Best Computer Programming Curriculum
New Haven, Connecticut
Yale University offers a wide range of degree programs in computer science, including a Bachelor of Science and a Bachelor of Arts.
Students can also earn a joint major with the school's electrical engineering departments, mathematics, and psychology or take a combined bachelor's and master's program. You can enroll in certificate programs to expedite your learning about computer programming literacy.
However, a master's degree or doctorate can be your option if you wish to acquire advanced education in the field. Besides offering a solid technical education, major programs also provide the option of taking courses in other disciplines or completing the requirements for a second major. Here are your opportunities to study computer science at Yale:
After graduation, students in the Bachelor of Science program may pursue technical management or consulting careers. With a Bachelor of Arts degree in computer science, you will be well prepared for working in diverse sectors like law, healthcare, and business.
Undergraduates who complete the Certificate in Computer Programming will be able to program computers to support work in any field. Certificate students do not receive the same training in theory and systems as computer science majors, but they gain a short course on programming that they can complete in four terms.
As for graduate programs, you can either earn a doctorate program that leads to a Doctor of Philosophy or a terminal master's degree program that leads to the designation of Master of Science. Students seeking a career in education and research should consider the doctoral program. Students who plan not to pursue a Ph.D. may apply to the terminal Master's program.
---
Berkeley, California
EECS (Electrical Engineering and Computer Science) is the school's department for research and instruction. University of California, Berkeley has landed a good spot in many rankings for the best computer programming language schools for top programming languages programs in the nation.
The school offers both a Bachelor of Science in Computer Science and a Bachelor of Arts in Computer Science at the undergraduate level.
Some of the standard courses for this program include programming languages, computer science, electrical engineering, and math. It also offers a five-year BS to MS program designed for students who wish to pursue graduate studies. You can either enroll in a Ph.D. or Master in Computer Science.
The school's admission is quite competitive, so you're sure to get enough value and credibility when you attend this school. One of the most technologically-influential regions offers this top-rated program in a community with a vibrant, diverse population.
Students can explore internship opportunities and research in Artificial Intelligence, Programming Language and Programming Systems, Security, and Communications through close ties to local industry.
---
Austin, Texas
After taking classes in a programming language such as JavaScript, HTML5, and Bootstrap, students can earn a certificate of completion from the UT Coding Boot Camp. But other than this, there are many different degree options you can choose from if you want to pursue your dream of becoming a computer programmer.
The Bachelor of Science in the computer science program, for example, lets you specialize in computer systems, game development, mobile computing, and big data. They also offer distance learning programs which are perfect for students who have started working for a living.
UT also offers other programs for students who have an interest in computing. For instance, you can pursue Electrical and Computer Engineering or Management Information Systems.
---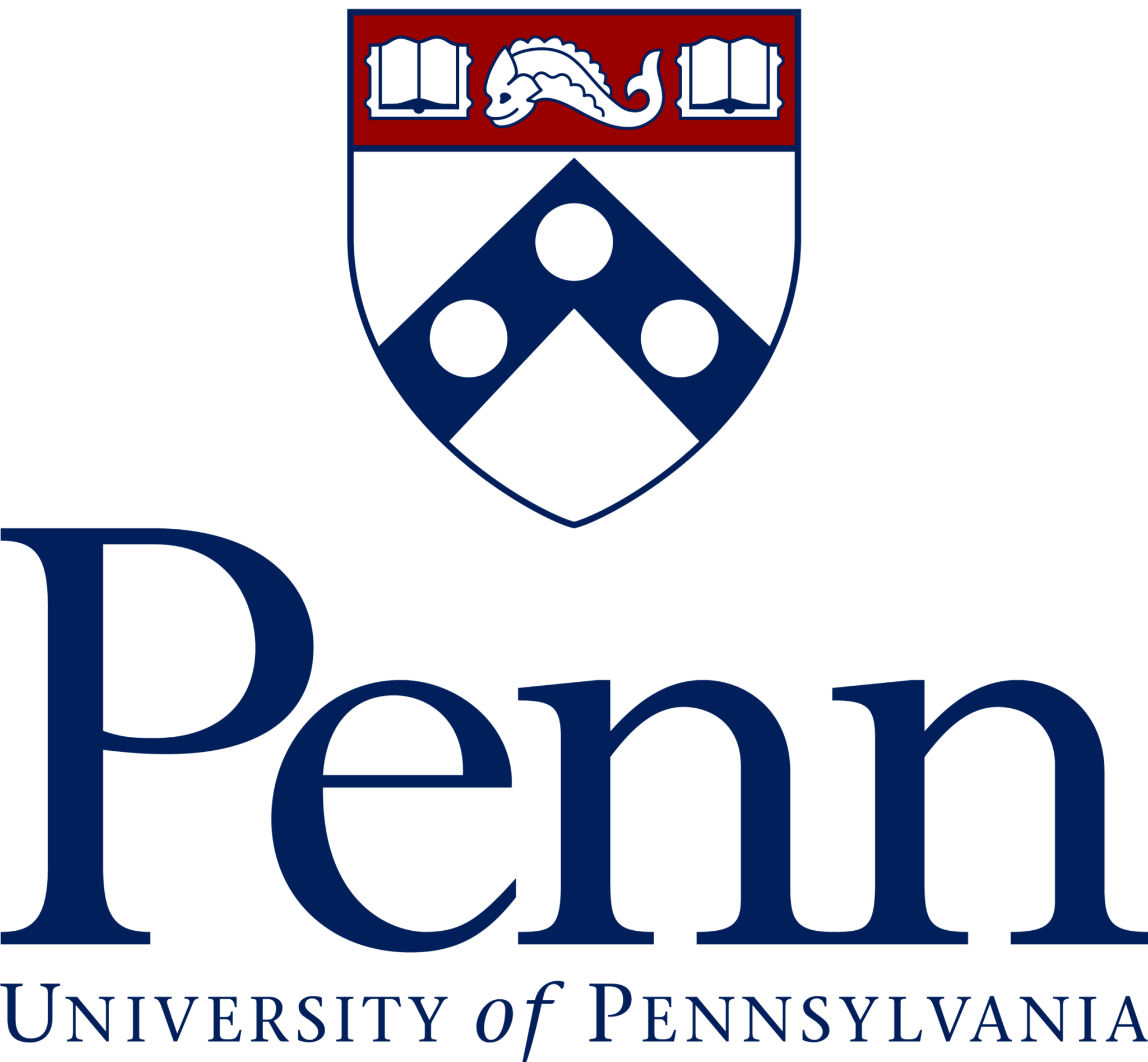 Philadelphia, Pennsylvania
Penn LPS Coding Boot Camp is a 12- to 24-week program that teaches various programming language types and agile methodologies. Participants receive a certificate upon completion.
The Bachelor of Applied Science and Bachelor of Science in Computer Science programs are also offered at UPenn. Those seeking a master's or doctoral degree in computer science and information technology can continue their education at the University of Pennsylvania.
UPenn offers a variety of computer science programs to suit your needs. You can understand the conceptual foundations of computer science and advanced software development and hardware systems.
They also teach you artificial intelligence, machine learning, robotic systems, computer vision, and control systems. Furthermore, you'd get to understand how complex networks work and how to change them.
If you're a fan of research opportunities, the University of Pennsylvania offers various projects tackling computer architecture, robotics, natural language processing, programming language, graphics, and network security.
Their research institutes and centers offer a range of possibilities for exploration. Students can take part in the Center for Human Modeling and Simulation.
Students gain experience in robotics and related research areas at UPenn's (GRASP) Laboratory, internationally recognized as a leading research center. During departmental events, outstanding leaders from various fields provide quality contributions to the research and education process.
With twelve schools on one campus, the University of Pennsylvania offers a synergistic educational and research environment.
---
Stanford, California
With its founding in 1965, Stanford's Department of Computer Science is one of the oldest and most prestigious in its field. This department has stayed on top of technological advancements, making it a leading institution for studying this discipline. Students studying Computer Science are immersed in research, working with some of the best faculty and resources in the world.
The department confers bachelor's, master's, and doctoral degrees.
Undergraduate students may also enroll in Computer Systems Engineering, Symbolic Systems, and Mathematical and Computational Sciences programs. The main goal is to conduct primary research in computer science, emphasizing interdisciplinary research and directing research toward applications, including artificial intelligence, robotics, and scientific computing.
Many other interdisciplinary works collaborate with the computer science department to achieve industry goals. Their department maintains close ties with other academic departments that share computational interests.
Additionally, faculty and students often collaborate with researchers at nearby research and industrial institutions. Ideally, students will be prepared for careers in academic research and teaching.
As a Stanford student, you become thoroughly immersed in the campus culture and academics.
Undergraduate students in the Computer Science program can teach, and many are employed in introductory discussion sections. There are also a lot of internships that await you. Stanford offers you a chance to conduct cutting-edge research during your first few years of study.
A unique program known as CURIS is made available for students who want exemplary training in the field, and they will be conducting research during the summer.
---
Cambridge, Massachusetts
Harvard University's Computer Science program is tailored for computer programmers of all skill levels. This program is ideally suited to young, aspiring researchers with little or no experience in the discipline.
Several Computer Science courses at Harvard allow for research opportunities, and the majority of students will participate in specialized research at some point during their studies. Some subjects that will be covered are artificial intelligence and computer architecture.
Students in this program will study the liberal arts and the overall study of information. In this concentration, programmers learn coding languages and hone their skills, but this isn't the only aspect. Some must-learn core subjects are Networks, Artificial Intelligence, Computing Hardware, Computational Linguistics, and Data Structures and Algorithms.
Students at Harvard can tailor their studies to their interests. Motivated students may choose to pursue a joint concentration between Computer Science and another field, which allows them to explore a research issue that crosses both fields.
Moreover, the university is home to various Active Learning Laboratories and related machine shops that offer students training and access to advanced instrumentation and fabrication tools.
---
Ithaca, New York
Graduate and doctoral degrees are available in computer science at Cornell University. According to US News and World Report's best colleges ranking, Cornell University ranks sixth for programming language, tied with two other universities.
There are three bachelor's degrees offered in the engineering department at the university, where students can take computer programming language courses:
Computer Science
Information Science, Systems and Technology (ISST)
Electrical and Computer Engineering
These programs can learn more about programming, coding, digital systems processing, and algorithms.
One of the first departments of its kind, Cornell's Department of Computer Science, was founded in 1965. CS has become part of Computing and Information Science (CIS) more than half a century later.
Finally, it has become the Cornell Ann S. Bowers College of Computing and Information Science at the present. Students have easy access to the department's CS faculty members. Most professors work in open offices surrounded by graduate student offices.
If you want to study computer programming but with a good balance with other extra-curricular opportunities, you can choose to study at Cornell University.
---
Houston, Texas
The Rice University program in Computer Science provides students with the training and expertise to address complex problems and design challenges. This program stands out because it does not require students to possess any programming skills.
Before receiving field-specific and intensive coursework, students are permitted to gain experience in other fields before declaring this as a major.
Depending on the track you pick, you earn a Bachelor of Arts or a Bachelor of Science in Computer Science. Some courses you need to enroll in are Elements of Algorithms and Computational Thinking, Principles of Parallel Programming, and Advanced Object-Oriented Programming and Design.
Students gain research experience in various areas, including Programming Languages, Software Engineering, Sofware Development, and Algorithms. Alumnae of Rice University's Computer Science program hold high-level positions at global giants worldwide.
Their faculty is composed of contributors to cutting-edge research, and they have many collaboration opportunities with government agencies, like NASA, local energy agencies, and other segments. You also can study Master of Computer Science or a Master's of Data Science. The university is diverse, with 34% of the undergraduate programs being women.
---
Cambridge, Massachusetts
Various programming languages are taught at this private school and research facility. You will learn how to analyze and use computational approaches to create and maintain computer programs when you enroll in MIT's Master of Science in Computation for Design and Optimization program.
Many of these advancements are a product of MIT's Department of Electrical Engineering and Computer Science (EECS).
EECS graduates have a wide range of career paths and opportunities: fundamental technologies and systems in electrical engineering and computer science are used worldwide to improve people's lives and manage their environments.
Engineers will benefit from a deep knowledge of mathematical, computational, physical, and life sciences and practical application and project experience in various areas.
As part of the department, undergraduate students take core courses that introduce electrical engineering and computer science. They then begin to construct broad foundations and depth in various intellectual theme areas to match their interests.
Students learn analytical and design techniques and principles as they participate in laboratory work, independent projects, and research in various fields.
Students can also participate in programs that provide experience in industrial settings, such as collaborative industrial projects done on campus or term-long supervised internships at partner companies.
---
Pasadena, California
Computer Science majors at the California Institute of Technology learn the mathematical and algorithmic foundations. Students are exposed to cutting-edge research in various subfields of Computer Science and discover how to apply their understanding of computation to other fields.
Students can expect flexibility in the scheduling of courses, allowing students to follow various paths. Some example courses you'll learn are graphics, robotics, and computer science.
In addition to picking a track, students design their capstone projects and take core classes. Young, aspiring researchers can conduct independent research in any chosen area through this project.
The institute offers a unique Summer Undergraduate Research Fellowship program to allow students to gain further research experience through their regular undergraduate curriculum.
Students can participate in research and internships outside the institute, working in paid positions while gaining valuable experience. This program is among the most advanced and versatile since it allows students to double major.
---
Champaign County, Illinois
In addition to computer science majors, the university's Grainger College of Engineering offers extended options in programming. CS + X combines computer science skills with arts and sciences, such as advertising, animal sciences, anthropology, and astronomy.
The university offers several bachelor's degrees, including Computer Science, Mathematics, and Statistics. There is also an option to earn both a bachelor's degree and a master's degree during a five-year program. A flexible program at the university called CS + X allows students to study another field while earning their degree.
Masters and doctorates are also offered at the university.
---
Hanover, New Hampshire
As part of the undergraduate degree program at Dartmouth, students gain experience in modern computation technologies, such as hardware and software, and acquire the necessary tools for collaborating and innovating around new technologies, both on and off-campus. Students learn to design, implement, diagnose, communicate, and analyze computer-related problems.
Students may also study Digital Arts or Computer Science as part of a Master of Science degree program and a standard Computer Science undergraduate degree. This way, they speed up their progress towards a top-ranked graduate degree.
Expect to take up courses for your computer science majors such as 3D digital modeling, computer animation, introduction to computational neuroscience, and motion study. Dartmouth offers the only study abroad program specifically designed for Computer Science majors. Those interested in studying in Hungary may go through the Aquincum Institute of Technology.
Students at Dartmouth can take courses in various subjects such as Design, Entrepreneurship, Computer Science, Mathematics, and even Hungarian culture in small classes of fewer than twenty students. These experiences prepare students to work in a highly diverse and rapidly changing world in a real-world setting.
---
Pittsburgh, Pennsylvania
This private research university in Pittsburgh, Pennsylvania, offers degrees in Computer Science and Language Technologies at the Bachelor's, Master's, and Doctoral levels. The Carnegie Mellon University program enables you to learn about designing and monitoring computer programs.
The School of Computer Science-Carnegie Mellon has been a world leader in computing research and education for more than 25 years. Their top graduate programs are programs in programming languages, artificial intelligence, systems theory, and artificial intelligence.
For bachelor's degree programs, they launched the artificial intelligence curriculum in 2018 and human-computer interaction in 2020.
In addition to these programs, CMU students can take advantage of our computer science and computational biology programs to join the field without a hitch or go on to some of the best graduate schools in the country. Some of the majors you can also consider are robotics, computer science, and human-computer interaction.
---
Princeton, New Jersey
The Princeton University Computer Science program offers students the opportunity to specialize their studies in interdisciplinary fields and basic computer science. Students can choose a degree program in either AB or BSE in computer science.
Students can customize their educational plan within a broad framework and engage in unique learning opportunities such as independent study. Computer application certificates are also available at the university.
Furthermore, students can engage in advanced research or design business-worthy computer products in a flexible and customizable program. During this time, they can gain experience in both the core areas of computer science and their fields. Graduates of this program are highly successful, and many go on to join influential organizations in computing and information technology.
Other people pursue graduate degrees in computer science at the top graduate programs or even work their way into professional fields such as medicine. Its success has been attributed to its prestigious faculty members, who have an extensive background in computer-related areas.
---
Phoenix, Arizona
At Grand Canyon University's College of Science, Engineering, and Technology, Computer Science degree and Information Technology programs offer training and critical competencies for high-paying technology careers.
A computer science or information technology degree gives you critical thinking skills and relevant project-based experience. With a challenging career, this educational opportunity will provide you with the chance to contribute to the future of technology.
Among the degree options offered by GCU are business entrepreneurship, big data analytics, or game and simulation development. The program will prepare you for the technological challenges of the 21st century by applying software development applications and multifaceted technology concepts.
GCU's computer science degree programs allow you to learn how to manage large amounts of data, develop innovative business plans and create video games and simulations.
***
Worthy of honorable mentions are the top-rated programming courses for the complete beginner or advanced learner from some of the biggest names. These include Khan Academy which offers a specialization certificate.
In its curriculum, Khan Academy imparts expert knowledge of program drawings, animations, and games through online web design and development and software development courses, and online coding courses to produce the most exceptional web developer or software engineers.
---
Learning Coding and Computer Programming
A growing number of future computer programmers express their interest to make it in the professional world. The truth is, there is a whole story behind becoming exceptional coders: high school mathematics plays a key role in this, which means young individuals can already develop skills for coding!
When enrolling in good courses for coding and programming, consider online courses that let you discover and rediscover your knack for all things computers at your own pace. Self-paced courses may work for people who want to start learning and are able to learn better in a convenient way with video lectures gracing their inbox periodically.
An introduction to computer science courses and coding tackle the basic concepts that lay the foundation for these in-demand skills. Front-end web development principles are the best online programming courses.
There are different ways to learn, and completing a course or earning a degree may take time, but the end result is the same: you understand programming concepts and become adept in new languages in programming–making you a better programmer that can deal with complex data!
Programming students earning a free certificate in any coding course are able to improve their Java developer skills along the way. They learn about using Python programming language expertise, solve computational problems, and obtain more knowledge of other popular programming languages.
Programming experience is a must, but with the best programming course in an on-campus or online learning format and whether full-time or part-time and the right course instructor, it is not impossible to build applications and design programs like a pro in no time.
Exploring The Different Computer Programmer Degrees
Degrees in computer science are most likely to prepare you for computer coding and programming success. Some of the jobs you can have include game developer or designer, computer or software programmer, IT consultant, and multimedia developer.
Aside from computer science, you can pursue degrees in computer engineering, software development, and information technology which can all lead to a career in computer programming. In a nutshell, you can gain education in the following degree formats:
Associate Degree in Computer Science
With an associate of science degree, computer science students can develop core computer science skills such as software development. The degree prepares graduates for employment or for pursuing a bachelor's degree. As a result of computer science associate degrees, computer science students learn to apply technology to solve various problems for people and organizations.
Computer science students learn about improving organizational processes, securing data systems, and enhancing products and services during the program. Students that earn an associate degree in computer science will be prepared for entry-level positions in the field or work their way around to elevate their skills, position, and experience.
A student should rank the factors which matter most to them when selecting the right program. Most often, you should go to a school or college that is nationally accredited for you to land a job quickly after graduation.
In addition to program length, tuition costs, and course and concentration offerings, computer science students should also compare programs that fit their career goals, needs, and interests. To find the best program for them, learners may consider faculty qualifications and class size.
Bachelor's Degree in Computer Science
A bachelor's degree lasts longer and offers a broader range of study options than an associate's degree. Today, more computer programming jobs require this four-year degree, which is why this is the most popular educational pathway for most would-be computer programmers. Having a bachelor's degree will set you ahead of other applicants when certifications and short-term educational programs.
Coursework in computer science bachelor's programs usually includes courses in computer architecture, programming, and algorithms. Although CS is a broad field, bachelor's programs can differ substantially in focus and available specializations due to their breadth.
Depending on the program, math courses may be assigned or any other minor elective courses in data communications, software development testing, operating systems, and computer networking.
With a CS bachelor's degree, students can pursue a wide range of careers in CS and IT. Software development workers, hardware engineers, information security analysts, and network architects are some of the possible career paths for graduates.
Besides earning a bachelor's degree, graduates may pursue a master's degree, which is often a requirement for computer and information research scientists. Professionals in this field create innovative technology designs and new applications to solve complex problems.
Master's Degree in Computer Science
Students will either pursue a graduate degree in computer science after completing an undergraduate degree or take a break from studying before enrolling in graduate school. A master's degree is another ideal pathway for students who seek a more solid resume and educational experience.
Some students may choose a master's degree in computer science to narrow their study options if they want to pursue another field, while others prefer the degree to advance in the workforce. For those seeking higher-level positions in computer science, master's degrees are a great option. You can also become an instructor in computer science or land a career as a researcher in the field.
The Master's in Computer Science program discusses computer applications and theory in-depth. Here, you'll expect to learn more about computer programming languages and codes, artificial intelligence, computer architecture, and software development. A co-op or internship may be required as part of specific programs. A capstone project like a thesis may also be required for particular programs.
Most Master's in Computer Science programs allow students to choose a concentration that aligns with their career goals. Computer Science master's students learn about the latest technologies in this growing field. Graduating students can pursue career opportunities in information security, extensive data collection, and cloud computing.
Helpful Tips to Become a Computer Programmer
It takes a great deal of education, skills, and qualifications to become a great computer programmer. You can follow more tips below so you can achieve your goals as a computer programmer:
Get Sufficient Education
A Bachelor's in Computer Science or a related field is typically required for computer programmers. While some only need a high school diploma and years of coding experience or an associate's from a technical school or junior college, others may require a bachelor's degree. The best way is to earn your Master's degree in computer programming if you wish to stand out.
Earn Certifications
Getting a certification in computer programming will enhance your skill set and make you more attractive to hiring managers. Depending on your goals, credentials vary from industry to industry or specialty to specialty.
You must pass an exam and enroll in a course to earn many computer programming certifications. Some of the standard certifications that can help you land a good job are Oracle Certified Associate or Professional: Java Programmer, Oracle Certified Associate: Hava SE 8 Programmer, Microsoft Professional Developer, and other software certifications.
Experience Through Internships
Employers usually prefer applicants with prior programming or development experience. To learn about the industry and gain more actual experience, you can pursue internship programs. Students complete computer programming tasks and meet senior experts during an internship.
Grow Your Coding Abilities And Skills
Employers often prefer a variety of coding languages when hiring computer programmers. As part of your computer programming role, you will typically learn some basic coding languages if you have an undergraduate degree in Computer Science. But as technology rapidly changes and innovates, it's crucial to continue learning updated codes and details for code languages through personalized learning.
You can continue training and learning through various instructional resources. The key is to be adept in as many code languages as possible. Some of the must-learns are Python, Java, Swift, C++, and Ruby.
---
Frequently Asked Questions
What are the costs involved in a computer programming degree?
The cost of tuition fees varies significantly depending on the university or college, and there are contributing factors that affect their rates. But according to Education Data Initiative, public, in-state institutions' tuition for a bachelor's degree average is $9,349, while the out-of-state tuition average is $27,023. About four years are usually needed to complete a bachelor's degree.
If you want a cost-effective option for tuition, studying for an associate degree will require you $3,370 on average, based on public two-year institutions. You can usually complete an associate computer science degree in two years. Students can save money on transportation and housing by studying computer programming online.
Students can also earn their degree while working, which allows them to save up money for education. Aside from teaching and other school fees, you need to consider having a reliable computer and other gadgets and tools that can support you as a computer programming student. Some programs also require paying lab fees, so factor this when estimating the total cost.
Is Computer Programming a promising career?
If you are good at technical or computer skills and enjoy writing code, computer programming may be the right career path for you. Most computer programmers' time is spent writing code for building, enhancing, or repairing software systems. Their working hours are usually similar to office workers, or it might vary if your company comes with three shifts, and they are paid well.
If you desire a career in technology and cyber security but enjoy learning new coding languages, computer programming is a good option. Professionals use their problem-solving and critical thinking skills to overcome technical challenges in a working environment of traditional office hours, receive a good salary, and spend time at a computer. Alternatively, you can opt to be a freelancer computer programmer if you don't want to be employed and have restrictions on your working hours.
How to be a computer programmer?
An average computer programmer holds a bachelor's degree. Many programmers have an associate degree or have self-taught proficiency in many languages. A degree in related fields, such as information technology, computer engineering, or mathematics, can also lead to becoming a computer programmer.
Some of the often-ignored fun facts are that computer programmers do not typically need certification. However, a programmer can become certified in specific programming languages to increase the chances of jobs. Normally, computer programmers write, update, and test programs in different programming languages throughout the day. Applications and systems interfaces are often designed alongside software developers.
Key Takeaways
The internet has automated many of our lives, and computer programming is a valuable skill. Computer programmers write and test code to design websites and web browsers, create software programs and ensure those programs run smoothly. Innovating and continuously improving existing processes are your primary goals should you wish to become a computer programmer.
Free online computer programming courses are also available, should you find the programming courses too expensive. Make sure you qualify with basic knowledge of the fundamental concepts unique to the discipline.
Here are important, yet fun facts: Business can be improved with coding skills. Employers value this skill. For example, the owner of an e-commerce business does not only need a website but also someone who can collect data about how users interact with a page so that the page elements can be changed accordingly, ultimately increasing sales.
As lifelong learners who enroll in online education courses to keep up with changing technologies, well-known coding experts earn an attractive salary and will choose the type of work that suits them best! They are encouraged to express their creativity as they work on side projects and even in startups.
In computer programming, there are several job opportunities in a wide-open field. As you look to your future career, you can rest assured that programmers are in high demand worldwide.