Through nurturing potential well-rounded members of society and building and changing lives, colleges actively make the world a better place through their students. Some stand out in their dedication to community service more than others.
There are many commendable academic institutions that proactively involve themselves in local and international community outreach efforts that raise money for various causes.
All About College Community Service
Volunteering is quite hard to fit into a busy student's schedule. It is often seen as nothing more than a nice gesture for the community and something you could only do if you have a lot of time to spare. It's usually overlooked how performing community service in college offers a lot of benefits.
For example, colleges highly appreciate applicants who do volunteer work. Volunteering also has professional benefits that may help your career:
It expands your network.
The organizations and people you'll work with can quickly become helpful connections. They can aid your future career prospects and help you land a promising community service career.
It "upgrades" your resume.
Hiring managers are looking for relevant experience and skills. Having experience in volunteer work can make you stand out from other candidates as you search for entry-level jobs.
It allows you to develop relevant skills.
Volunteer work exposes you to people of all sorts. This, in turn, will help you develop effective communication and collaboration skills that will come in handy in your future career.
It can prompt you to define and realize your career goals.
You will gain a lot of different experiences and meet a lot of different people when you volunteer. These perspective-changing events can help you decide what you are passionate about and what you want in the future.
Best Colleges Community Service and Outreach Programs
Hillsdale College
Hillsdale, Michigan
Hillsdale College collaborates with the GOAL program, which coordinates volunteer opportunities between Hillsdale's student body and non-profit organizations in Hillsdale County. Throughout the GOAL program, Hillsdale College has dedicated to the local community an average of 12,000 hours of volunteer service annually.
There are also additional service activities for students throughout the school year and during breaks. Local volunteer opportunities in Hillsdale College include a Career Opportunities Sub-Committee where you can help conduct mock interviews, participate in career nights on-campus, and provide internship or employment leads.
---
University of Georgia
Athens, Georgia
The Engagement Scholarship Consortium acknowledges the University of Georgia's notable engagement office, and the Carnegie Foundation regards the school as a community engagement campus. UGA has stepped up and offered remarkable assistance to the community, especially during the coronavirus crisis.
The school continues to help struggling communities of East Athens access food, providing clinical testing free of charge, and the Business Development Center is helping out small businesses.
---
Catholic University of America
Washington, DC
CUA is a very hands-on school for social work. Students and outside volunteers are encouraged to participate in the multiple service opportunities to assist communities within Washington, DC and Brookland. The CUA National Catholic School of Social Service also offers an MSW program with a concentration in clinical social work, an ideal program for students eyeing humanities-related careers: school social work, clinical work with families, community-based services, and careers in other related fields.
---
Ohio State University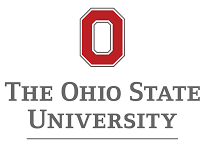 Columbus, Ohio
The Ohio State University's Outreach and Engagement department runs various programs in organizations, both on-campus and off-campus. The department is currently working with 20 different organizations, including The Haiti Empowerment Project and the Ohio Manufacturing Institute.
Like UGA, the college's response to the coronavirus crisis has also been remarkable: providing ready access to food and support to communities in need. OSU also helps run projects that provide predictive modeling to help guide the State of Ohio and runs initiatives to match health departments with volunteers who have professional qualifications.
---
Auburn University
Auburn, Alabama
Auburn University's mission to "partner with communities, businesses, schools, and the government to help people meet their educational goals and to improve quality of life" has proved successful worldwide, from providing meals to the local community to healthcare programs in Africa.
The college's outreach and extension initiatives are also awarded $26 million annually. In addition to the school's community service achievements so far, Auburn University has been donating medical supplies to hospitals, making masks, and organizing food bank volunteers to respond to the onset of the pandemic.
---
Marquette University
Milwaukee, Wisconsin
According to The Princeton Review, Marquette University is the 15th best college for community engagement. Marquette University runs a wide variety of community outreach efforts. Its most significant and extended ongoing community outreach event, "Hunger Clean-up," has been running since 1989. It helps non-profit workplaces, such as food banks. Over 34,000 students participated in this event.
The college also continues to collaborate with small businesses, produce PPE to help alleviate the ongoing coronavirus pandemic, and help public school children access education in the comfort of their homes.
---
Stonehill College
Easton, Massachusetts
Stonehill College has led many service programs, building houses in Nicaragua, assisting various nursing homes, and more. The school also organizes a Community Engagement Day for first-year students to discover the community outreach opportunities available to them every August, yearly.
First-year students get involved with outreach efforts before the start of their academic year. The students also dedicate nearly 100,000 hours to community service efforts, as the Stonehill College experience essentially includes making efforts toward a fairer and more compassionate world.
---
Duke University
Durham, North Carolina
In 2015, The Carnegie Foundation named Duke University a community engagement campus because of its outreach. The school's DukeEngage program, which has provided financial support to over 2,800 students to carry out service projects worldwide, has recently become a lot more proactive. By the summer of 2019, over 1.6 million work hours had been put in by over 4,800 students with 600 community organizations.
Additionally, the program's achievements in 2019 included planting trees in Costa Rica, providing meals to Rwandan hospital patients, and teaching STEM classes in California.
---
Cornell University
Ithaca, New York
Cornell University has an ongoing community outreach initiative called Engaged Cornell, a significant $150 million initiative launched in 2012. Since then, Cornell has done a lot for its community, providing $100,000 to assist small businesses in Ithaca, humanizing cancer treatment, and community leaders ensuring that people have access to food and many essential resources.
The initiative has expanded considerably across Ithaca, and even community members not officially a part of Cornell University are participating in outreach activities.
---
The University of North Carolina, Chapel Hill
Chapel Hill, North Carolina
Students at The University of North Carolina are always allowed to volunteer. Thus, the community outreach activities of UNC are revered for being large and extensive. Times Higher Education gave The University of North Carolina, Chapel Hill, a 91.6 out of 100 in serving cities and communities.
Some key achievements of UNC include supplying what resources they could wherever possible during the coronavirus crisis, creating public service awards to recognize remarkable volunteers and spearheading hurricane relief efforts.
---
Arizona State University

Tempe, Arizona
Arizona State University has several successful programs, including the Bridging Success Early Start and Indigenous Imagination Initiative. This program aims to assist struggling communities in accessing career opportunities. In March 2020, a $2 million donation was given to Arizona State University, allowing the school to extend its services in response to the coronavirus outbreak. The donation is being used to supply test kits, manufacture and supply PPE, and put towards testing essential workers.
---
Indiana University
Bloomington, Indiana
Indiana University offers its students the opportunity to engage in service learning that includes fundraisers, response teams, and research teams giving back to the community while learning, building their resumes, and enhancing their qualifications. The IU Student Affairs office also partners with many non-profit agencies, community organizations, and city departments, helping the general student population find volunteer opportunities.
---
Colorado State University
Fort Collins, Colorado
Colorado State University has already been a leading college for community outreach even before the pandemic. The Engagement Scholarship Consortium particularly reveres the Colorado State University's community engagement office, which is involved in all of the outreach efforts and initiatives launched by the college so far. Remarkably, the school launched an initiative to create victory gardens to raise awareness of and meet the increasing demand for food. It was an idea creatively adapted from the crisis response in World War One and Two.
---
University at Buffalo (State University of New York)
Buffalo, New York
The University at Buffalo's Office of Government and Community Relations runs ten community programs. The school also encourages the general student population to volunteer through their Community day program, allowing students to work on neighborhood improvement projects twice a year.
Over 500 of the University at Buffalo's faculty of medical professionals provided care to patients and helped develop a contact tracing app.
---
Florida International University
Miami, Florida
Florida International University's community service leans more towards the professional side. The school's The Office of Engagement provides free resources to help people find employment much more accessible by increasing their qualifications, linking jobless people and those who lost their jobs to employment opportunities, and even putting 200 high school-level students into internships.
On a global scale, Times Higher Education ranks Florida International University between 101st and 200th of the colleges making the most impact on the world.
---
Smith College
Northampton, Massachusetts
Smith College is best known for its quality clinical social work learning; it offers a noteworthy MSW program to prepare students to work in a social-clinical setting. Smith College allies with The Community Service Organization (CSO) at the Jandon Center, which works to connect student volunteers from the school with community partners so they can offer their help in fields they are skilled and passionate about. Smith students have been tutors, organizers, manual laborers, and so much more for over 20 years.
---
College of William & Mary
Williamsburg, Virginia
The College of William and Mary hosts a Community Engagement Department that hosts community service events for coronavirus relief by providing volunteers to work at food pantries. It is also applauded for its anti-racism efforts, as well as accessibility efforts. The school is also in partnership with over 100 community and non-profit organizations.
---
Merrimack College
Andover, Massachusetts
Merrimack College has abundant service opportunities for students, including volunteering opportunities every mid-year break, annual service programs, and post-graduate service opportunities. Merrimack also sponsors several outreach initiatives, such as "Hands to Help," a drop-in resource center providing tax assistance, after-school tutoring, an open gym night, ESL conversation classes, and general form assistance for community members.
---
Rutgers University
New Brunswick-Piscataway, New Jersey
Rutgers University students are keen on making efforts to give to the community. The service opportunities are all student-led, yet the school can serve not just communities within New Brunswick but surrounding communities.
Rutgers' Scarlet Day of Service is a collaborative program within Student Affairs held annually. It lets students volunteer at various locations throughout New Brunswick and the surrounding communities of East Brunswick, Piscataway, Edison, and Somerset. Rutgers University's School of Social Work also offers over 13 social work centers and academic fields for students pursuing careers in community service.
---
Pitzer College
Claremont, California
Pitzer College has made its community engagement center a crucial part of the Pitzer experience, with 40% of its college student population having participated in community engagement within a single academic year. And then, by 2020, 100% of its students could participate before graduating. This resulted in a documented 100,000 hours of student volunteers dedicated to community outreach.
The school's community engagement programs in response to the pandemic were also sizable, raising funds to help provide food and assistance to people who lost their jobs, accepting donations for those in need, and producing masks for the community.
---
Check out these links: