Are you considering pursuing a career path without going through a 4-year traditional program? If yes, consider some of the most lucrative trade jobs and vocational careers as part of your professional endeavors.
Gone are the days of career stereotypes; various skilled trade professions nowadays pay above-average income even without a traditional 2-year or 4-year academic program.
Featured Programs
Featured Schools
Post-high school studies are crucial to every student's academic success. However, a 4-year baccalaureate or master's program isn't every student's preference due to several factors. If this is you, read more to discover every must-know when pursuing trade jobs and vocational careers.

Most Lucrative Trade and Vocational Jobs
With comprehensive research combined with up-to-date data referencing Zippia and the U.S. Bureau of Labor Statistics, here are the ten best-paying trade jobs and vocational careers you can pursue.
Elevator Mechanic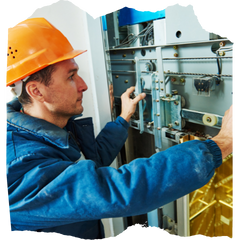 Median Annual Salary: $97,850
Job Outlook Through 2021 – 2031: 3%
With more and more commercial and residential establishments being built, the need for elevators and escalators is booming.
It is primarily why the job outlook for elevator mechanics and technicians is as fast as average from 2021 to 2031, with a 3% employment growth.
With more than $80,000 annual median salary, elevator mechanic is one of the best-paying trade jobs in the U.S. Elevator mechanics demographics are currently more than 18,700, with 98% men and 2% women.
To ensure the safety and efficiency of elevators, moving walkways, and escalators, elevator mechanics are essential. They are skilled in installing, maintaining, and repairing elevators, escalators, and other moving pathways.
Their scope of work also includes electrical ramps and wheelchair lifts since they are crucial for people with physical disabilities.
Being an elevator mechanic is never an easy job. They conduct a series of tests, facilitate essential repairs and preventive maintenance works, and provide an assessment to building contractors and inspectors regarding the safety of the equipment.
An elevator mechanic's work conditions can be challenging since they will have to crawl in narrow and dark spaces or greater heights. If you don't fear heights and closed spaces, becoming an elevator mechanic is easy.
While there are several diplomas, certificate programs, and courses in trade schools, some elevator mechanics and technicians learn more through apprenticeship programs.
Top Elevator Mechanic Programs:
---
Line Installer and Repairer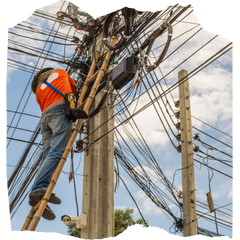 Median Annual Salary: $74,530
Job Outlook Through 2021 – 2031: 6%
Line Installers and Repairers are sometimes called electrical or power line technicians. They are skilled in making sure every home, office, business, and other establishment has access to electricity.
Line installers and repairers assess, install, maintain, and repair high-voltage electrical wires as part of a complex system.
Electrical powerline technicians climb on power poles or stand in cherry pickers to perform their duties. On most days, they have regular work. However, they are sent out to help during a larger electrical outage. Depending on the severity, line installers and repairers may have to work longer hours until electricity runs again.
Aspiring electrical powerline technicians often have a high school diploma. However, it is not often mandatory. Alternatively, candidates can pursue an apprenticeship program or complete an associate degree or training course to become line installers.
To apply, candidates must verify the requirements to secure an apprenticeship since every program differs. Some apprenticeship programs will require on-the-job experience or a certain academic credential.
Other programs will require prior training before enrolling. In some programs, prior education and training aren't mandatory.
Another way to become a line installer is by completing a certificate or on-the-job training. While on-the-job training, candidates perform manual labor in installing utility poles and wiring, operate heavy equipment, and assist in the installation process with more experienced line installers.
As one of the best-paying trade jobs with a physically-demanding setup, it's no doubt that 88.9% of line installers in the U.S. are men, and only 11.1% of them are women.
Top Line Installer/Repairer Programs:
---
Aircraft Mechanic and Technician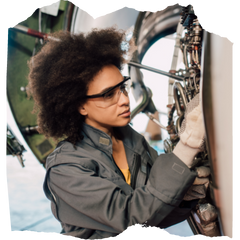 Median Annual Salary: $65,550
Job Outlook Through 2021 – 2031: 6%
Do you aspire to work with aircraft but don't have the means to become a pilot yet? Becoming an aircraft mechanic and technician is one of the best-paying trade jobs for you.
As an aircraft mechanic, you are responsible for keeping helicopters and airplanes in the highest performance and safety.
Aircraft technicians ensure that all components of an aircraft have passed security and operational standards and requirements.
Some of the job responsibilities of the role include:
performing assessment, repairs, and preventive maintenance procedures of every aircraft,
advocating safety in the workplace,
thoroughly inspecting aircraft components,
conducting hourly, daily, and monthly inspections,
and understanding:

maintenance manuals,
blueprints,
and other essentials for troubleshooting the aircraft.
While you can already become an aircraft mechanic with a high school diploma, the process isn't over yet. To become a skilled aircraft mechanic, you must gain qualifications through extensive training, work experience, and additional formal education through the Federal Aviation Administration.
The FAA sets the highest standards for aircraft mechanics for many good reasons. Since the scope of work involves the aircraft's utmost safety and efficiency, candidates must undergo rigorous training and experience in the industry.
After obtaining a GED or high school diploma, candidates must pursue a specialty as an Airframe or a Powerplant aircraft mechanic. Candidates can also pursue both specialties, known as A&P mechanics. Also, attending an FAA-accredited school is another step towards becoming an aircraft mechanic.
Depending on which specialty you've selected, a certain number of hours must be completed. Succeeding steps will require candidates to complete on-the-job training, understand FAA codes, regulations, and policies, and pass FAA certification exams to become full-fledged aircraft mechanics.
As of 2022, the U.S. has more than 67,000 employed aircraft mechanics, with 93.1% of the population being male while 6.9% are female.
Top Aircraft Mechanic Programs:
---
Boilermaker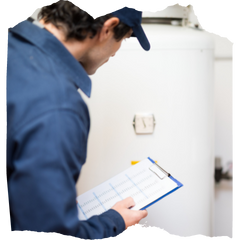 Median Annual Salary: $64,290
Job Outlook Through 2021 – 2031: -5%
Another best-paying trade job to pursue in the U.S. is to become a boilermaker. They are tradesmen and tradeswomen proficient in assessing, installing, maintaining, and repairing tanks, boilers, closed vats, and other containers for storing liquids and gases.
In most cases, boilermakers must possess inspection skills to easily figure out potential defects before they become a more severe problem.
A boilermaker's primary responsibility will include maintaining boilers for post-installation and post-repair services, building vats and tanks for storing oil, chemicals, and other substances, and interpreting drawings, blueprints, and designs to create boilers and welding sections of every boiler together.
In addition to a physically-demanding skilled trade, pursuing a career as a boilermaker will require knowledge regarding the physical components of liquids and gases for each container built for storage.
Although boilermakers don't necessarily need a license to work, they must pursue a diploma, welding certification, or apprenticeship program.
Even though most employers won't require welding certification, candidates must find the time to pursue one since it is essential when enrolling in an apprenticeship program.
Some of the welding certifications include:
Certified Associate Welding Inspector,
Certified Welding Inspector,
and Certified Welder.
Applying through the local union, contacting local trade schools, and searching online programs are the most common ways to find an apprenticeship program as a boilermaker.
Approximately 9,000+ boilermakers are currently employed in the country, with 90% male and 8% female.
Top Boilermaker Programs:
---
Electrician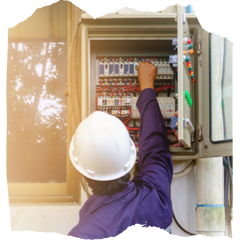 Median Annual Salary: $60,040
Job Outlook Through 2021 – 2031: 7%
Becoming an electrician is another option to become a high-paying skilled tradesperson in the U.S. They are primarily responsible for wiring residential homes, offices, and other establishments for communication, lighting, power outlets, and other electrical power systems.
Electricians must also be proficient in the maintenance and repair of electrical systems after installation. They must strictly follow safety standards and regulations administered by the National Electrical Code.
Electricians find a variety of employment opportunities in different work conditions. They often work exclusively on commercial and residential structures with low-voltage electrical systems. However, some electricians prefer working in larger infrastructures, including factories and power plants.
These electricians are extensively trained in handling high-voltage distribution and transmission lines. Regardless, electricians work inside many establishments and climb ladders or crawl cramped spaces. Unlike other construction work, electricians don't necessarily work under extreme heat and physical demands.
Compared to other skilled trades, pursuing a career as a full-fledged electrician in most states can be lengthy in terms of training and credentials. It is normal for electrician apprenticeship programs to last a maximum of four years.
Through the apprenticeship program, candidates complete paid on-the-job training with electrical contractors, professional electricians in unions, and training institutions.
Because most apprenticeship programs are competitive, many candidates will first enroll at a trade/vocational school. With pre-apprenticeship credentials, they will learn the basics of electrical equipment and tools, safety regulations and electrical codes, and electricity. It will boost their chances of landing a paid apprenticeship opportunity.
More than 465,000 electricians in the U.S. are employed with either a high school diploma or an associate program as their entry-level credentials. 95.6% of them are men, while the minority of women consists of 4.4% of the population.
Top Electrician Certificate Programs:
---
Plumber, Pipefitter, and Steamfitter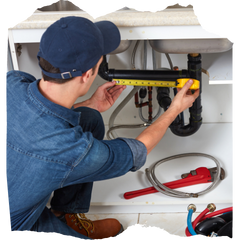 Median Annual Salary: $59,880
Job Outlook Through 2021 – 2031: 2%
Plumbers, Pipefitters, and Steamfitters are some of the best-paying trade jobs in the U.S., even without an associate degree. Like electricians, they must pursue an apprenticeship program to become highly skilled and knowledgeable in their scope of work.
Before applying for apprenticeships, candidates will initially complete their vocational, technical, or trade school credentials.
After accomplishing the apprenticeship program, candidates must pursue their plumbing license. Many state and local governments mandate plumbers to get licensed, especially if they work as independent contractors.
Although plumbers don't have standardized licensure requirements, they must have two to five years of professional experience and pass a licensure exam in plumbing and local codes.
For plumbers, work conditions involve a variety of emergency visits, even on weekends and late nights. They also find work mostly in commercial and residential settings. They work on the sewage, natural gas, and water system of many residential homes and establishments.
A steamfitter and a pipefitter are some of the related careers of plumbers, requiring almost identical skill sets and licensure. They primarily work within civil engineering, including the layout of pipes in bigger construction projects and laying pipes from and to establishments.
Unlike traditional plumbers, many steamfitters prefer working in power plants, factories, and other manufacturing infrastructures.
Since plumbing is one of the most common skilled trades in the country, the U.S. has 276,000+ plumbers currently employed across different work settings. Plumbers comprise 96.5% of men and 3.5% of women in a profession dominated by men.
Most plumbers work in North Carolina and Washington D.C. However, Washington pays the highest salary for plumbers, and Montana is the best place to reside.
Top Plumbing Certificate Programs:
---
Wind Turbine Technician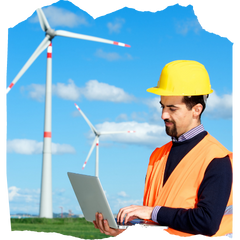 Median Annual Salary: $56,260
Job Outlook Through 2021 – 2031: 44%
Since the demand for sustainable and environment-friendly energy continues to grow, skilled trade professions in the niche will also become high in demand. With a 68% employment outlook in the U.S., a career as a wind turbine is one of the fastest-growing and best-paying trade jobs.
Now can be the perfect time to pursue this profession since many job openings are higher than qualified candidates to fill these positions.
A typical day in the life of a wind turbine technician involves diagnosing, fixing, maintaining, repairing, and installing wind turbines. The majority of these skilled tradespersons work regular hours.
However, during emergencies, they will have to work extended hours and work during weekends and holidays. If you don't fear heights, working as a wind turbine technician won't be an issue.
For instance, when a customer reports a broken wind turbine, wind turbine technicians will climb 200 to 400 ft. turbines to resolve the issue. These professionals conduct inspections and diagnostic procedures on wind turbines to make sure they're working on maximum performance.
To become a skilled wind turbine technician, candidates must pursue a certificate or diploma at a trade or vocational school. Depending on the curriculum and program requirements, some of these programs can take six months to one year. Regardless of the program length, candidates can expect the best and fastest ROI of any non-degree credentials.
After completing a certificate or diploma, candidates must participate in on-the-job training to gain a comprehensive understanding of the scope of work and responsibilities of wind turbine technicians.
Although an apprenticeship program isn't mandatory, some of these professionals will pursue the said program to learn in-depth about the job's duties and pursue more lucrative positions.
Top Wind Turbine Technician Programs:
---
Electrical and Electronic Equipment Installer/Repairer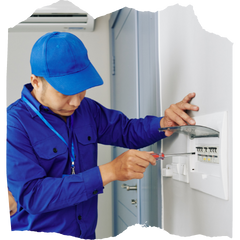 Median Annual Salary: $61,760
Job Outlook Through 2021 – 2031: -1%
Electrical and electronic equipment installers and repairers install electronic equipment and ensure that they work smoothly and efficiently. These professionals prepare cost estimates for people requiring their repair services.
With various simple and complex electrical equipment and devices, electrical and electronic equipment installers are proficient in fixing defective parts, including motors.
Electronic equipment installers and repairers can find employment in repair shops, factories, or manufacturing facilities, depending on the field of specialization.
Some of these skilled tradespersons become self-employed and launch their repair facilities. An electronic equipment installer's typical day may test various electrical equipment utilizing automated systems or digital voltmeters.
Electronic equipment installers must lift heavy equipment or objects and carefully position themselves to accurately fix certain parts. Therefore, they must be agile and physically fit.
While a high school diploma or GED is acceptable to apply for electronic equipment roles, many employers prefer candidates with training credentials and certifications.
The Electronics Technicians Association International administers 50+ certification programs in diverse competencies in different electronics specializations.
For instance, the Associate Certified Electronics Technician is designed for candidates with academic credentials and less than two years of professional experience in the industry. To earn, they must pass the certification exam. It is only valid for two years only.
Among the U.S. electronic equipment installers, 91.8% are male, and 8.2% are female.
Top Electrical and Electronics Installer Programs:
---
HVAC Technician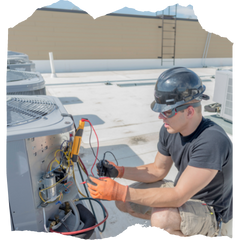 Median Annual Salary: $48,630
Job Outlook Through 2021 – 2031: 5%
Heating, Venting, and Air Conditioning technicians are some of the most common trade jobs in the U.S. and worldwide. With more and more residential establishments, companies, and businesses requiring heating and cooling systems, HVAC technicians will never run out of opportunities.
Their scope of work primarily revolves around installing, maintaining, repairing, and diagnosing ventilation, cooling, and heating systems. In addition to their primary skillset, HVAC technicians must also learn to handle and operate related system components, including:
sheet metals,
condensers,
burners,
thermostats,
and electrical wirings.
Since heating and cooling equipment changes over time, they must also evolve and update their installation, maintenance, and repair skills.
Also called HVAC/R technicians, these skilled tradespersons are proficient in handling various equipment for the commercial preservation of delicate goods, including meat, medicines, beverages, and other temperature-sensitive products.
HVAC technicians must be flexible to work in various work conditions, including rooms with extreme temperatures and tight spaces, to assess properly and repair equipment. Since most offices have work during weekdays, these professionals may have to work during weekends for preventive measures and repairs to avoid disrupting businesses.
Trade or vocational schools offer associate, diploma, and certificate programs in HVAC technology. For licensing requirements, candidates must verify their preferred state since they vary with one another.
As a male-dominant profession, HVAC technicians in the U.S. consist of 2.6% female and 97.4% male. Approximately 212,000+ in the country are employed on a part-time or full-time basis.
Although New York and Washington D.C. have the most number of HVAC technicians, Texas is the top state where these professionals are in high demand.
Top HVAC Certificate Programs:
---
Telecommunications Equipment Installer/Technician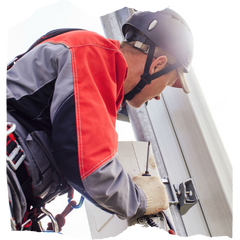 Median Annual Salary: $60,370
Job Outlook Through 2021 – 2031: 8%
As stable internet connectivity and telecommunication become the norm, the need for skilled equipment installers in electronic service facilities and central offices is seen to rise exponentially.
In some cases, they work in a call center to assist customers in troubleshooting electronics and internet services. The job may require occasional weekend work, especially during an emergency or scheduled downtime.
These professionals are skilled in connecting various telecom devices to a bigger network or system, providing step-by-step instructions to clients regarding its usage and process.
Telecommunication equipment installers must ensure that each telecom device receives and transmits stable signals and network validity when performing installation procedures. They primarily handle and repair services related to VOIP connections, internet, cable, landline phones, and wireless phones based on the customers' needs.
Aspiring telecommunications equipment installers and technicians may pursue an associate degree. However, many employers accept diplomas, certifications, and apprenticeship credentials to get the job.
To become a top-notch skilled tradesperson in the field, candidates can pursue at least one certification from the Society of Cable Telecommunications Engineers.
For instance, they can enroll in the Broadband Fiber Installation course and pass the series of module quizzes and final examinations to get certified. Candidates will have the opportunity to access training materials offered by SCTE.
Telecommunications equipment installers and technicians in the U.S. comprise 94.4% of men and 5.6% of women, with the majority of these professionals possessing an associate degree or high school diploma.
Top Telecommunications Installer/Technician Programs:
---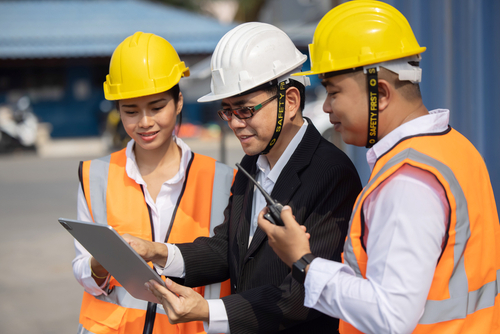 What is a Trade Job/Vocational Career?
Trade jobs have a variety of names. They are sometimes called vocational jobs, vocational careers, or technical jobs. Regardless, these are types of jobs that are often described as careers or professions in skilled trades.
In a nutshell, trade jobs or vocational careers are job roles that require extensive training or an academic credential beyond high school.
However, these jobs do not require a baccalaureate degree. Instead, participants may enroll in a local community college or vocational school and complete a diploma, certificate, or apprenticeship program.
Each skilled trade program will provide individuals with the foundational knowledge and skills to become eligible and proficient in the job.
With an apprenticeship program, individuals can immediately launch their careers in their preferred industry. They have the opportunity to work directly with a professional tradesperson who'll demonstrate the ins and outs of the profession. The approach is more organic and often comes with pay.
Apprenticeship is a more economical option to learn on the job and gain relevant experience without necessarily enrolling at a college or university.
Trade jobs or vocational careers often involve more physical work compared to desk jobs. Since these jobs require positioning pieces by hand, carrying, lifting, unloading, handling machinery or tools, and other similar tasks, trade jobs can be physically demanding and exhausting. However, as with any occupation, there are always pros and cons to pursuing a skilled trade profession.
Ultimately, trade jobs will offer many possibilities for earning a lucrative income. Since top skilled trades are in high demand, they are worth pursuing as long as you are comfortable with the physical demands and risks of the job.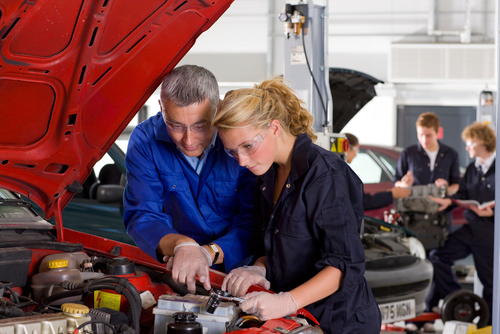 Types of Trade or Vocational Schools
The U.S. is home to the most respected trade or vocational schools. These institutions offer a plethora of certificate, diploma, associate, and apprenticeship programs. Some schools also offer programs that require candidates to specialize in more than one area of skilled trades.
Also, some vocational schools in the country are stand-alone and the programs offered aren't the traditional degree programs in a college or university. However, other trade schools are part of a two-year college or university system or a larger community college. In some cases, trade school programs are offered as part of a high school curriculum.
Since there are numerous trade schools and vocational programs, you may be confused about choosing the best program to pursue. Take note, no need to enroll in an out-of-state school to avoid accumulating more expenses.
Chances are, there is a suitable program that is available in your city. Also, some trade schools offer distance learning programs for student flexibility and convenience.
Here are the different types of trade/vocational schools:
CDL Training Institutions
Cosmetology Schools
Criminal Justice Schools
Culinary Schools
Diesel Mechanic/Automotive Technician Schools
Electrical Trade Schools
HVAC/R Training Schools
I.T./Computer Schools
Industrial/Mechanic Training Schools
Massage/Reflexology Schools
Medical/Health Schools
Welding Training Institutions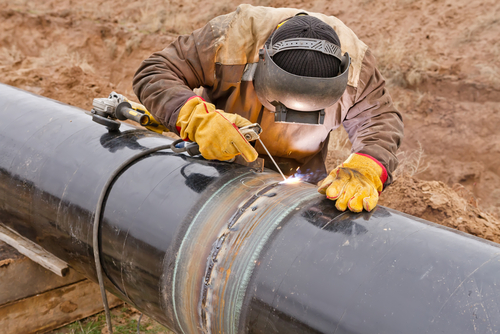 Trade School/Vocational Program Outcomes
Trade/vocational schools prepare students with comprehensive training and relevant experience to immediately apply to their chosen fields after completing their credentials.
These schools provide general or specialized certifications and degree programs to prepare candidates in their preferred line of work or skilled trade without going through the traditional 4-year program.
Each certificate, diploma, or apprenticeship program has a curriculum that combines classroom discussions with extensive hands-on training in a laboratory or any simulated environment.
Some vocational schools have distance learning programs, making them ideal for candidates who require flexibility and convenience.
Unlike traditional programs in colleges and universities, trade school programs can be completed in as few as six to ten months or 160 training hours for some programs. The length of time it takes to complete a trade program will depend on the type of trade and students' commitment.
As an overview, here are the program lengths of some of the most common skilled trades:
| | |
| --- | --- |
| Type of Trade Program | Program Length |
| Commercial Truck Driver | 160 Training Hours |
| Cosmetologist | Minimum 1,500 Training Hours |
| Electrician | 10 Months or More |
| HVAC Technician | 6 Months or More |
| Massage Therapist | 10 Months or More |
| Mechanic | 10 Months or More |
| Welder | 10 Months or More |
What is the difference between a Trade School vs. a Traditional College in terms of tuition?
The costs of pursuing a baccalaureate degree are between $30,000 to $55,000 annually on average, summing up to $200,000 for a 4-year program on tuition alone.
The amount doesn't yet include accommodation and transportation if pursuing on-campus academic programs. Despite that, completing a baccalaureate program doesn't instantly equate to a high-paying career in the field of study.
With trade school programs, students can spend approximately $33,000 overall on tuition and miscellaneous expenses. Many trade school students will only have $10,000 or less on student loans. Since there is a high demand for skilled tradeswomen and men, trade school graduates can easily find employment after graduation and earn right away in their field.
---
Additional Resources: