If you're ever planning or wondering about landing a career related to the gaming industry, look no further. Various ages play video games for many different reasons. All gamers have a reason for playing games. It can be a form of entertainment, building relationships or networking with others, or simply improving the skills that come with gaming.
To stay moderate or shift your focus to other activities, it is helpful to identify your reason for playing. If you want to continue playing games and scale it up into a career, you have many ideal choices. 
Featured Programs
FEATURED SCHOOLS
While choosing to become a video game designer is essentially a college decision, you can start planning on it in high school, which is a great phase to discover and enhance your gaming skills!
The Lowdown:
According to gamesindustry.biz, the global gaming market hit $93 billion in 2019. With such a report, it's safe to say that the e-sports industry is inflating worldwide. With a mammoth gaming community, the gaming industry offers excellent career prospects for gamers, computer science and software engineers, programmers, artists, animators, writers, sound engineers, and designers.

The best e-sports players hail from nearly every country in the world today. However, the rewards of this industry, both in terms of salary and job satisfaction, make it highly desirable to young graduates from different fields. Work your way up as a game designer or pro gamer by enrolling in a degree from game design schools that offer the best game-related programs.
The 15 Best Colleges for Gamers

Los Angeles, California
Interactive and playful experiences drive entertainment industry growth. As a pioneer in creating a curriculum that teaches the principles of games and interactive media design, U.S.C. is a college for gamers and is also advancing the field with innovative research concepts.
With the unique advantage of offering all the major branches of Cinematic Arts in one school, S.C.A. offers interdisciplinary learning at its best.
Seven different divisions in this Los Angeles school provide a wide range of film, television, and interactive media design courses. During the program, game design students learn the latest technologies and storytelling techniques and meet and network with successful practitioners.
Bachelor of Fine Arts – School of Cinematic Arts, offers a Bachelor of Fine Arts in Game Arts degree program. Students combine a liberal arts background with a professional specialization during their studies. Expect to study different courses such as interactive game animation, 3-D computer science animation, and environmental design.
Bachelor of Arts – Interactive entertainment as a focus of the Bachelor of Arts explores the full potential of game design. From A.A.A. video game development to indie and experimental games, from virtual and alternate realities to meaningful and expressive games designed for a broad audience, students learn about the depth and diversity of the medium.
---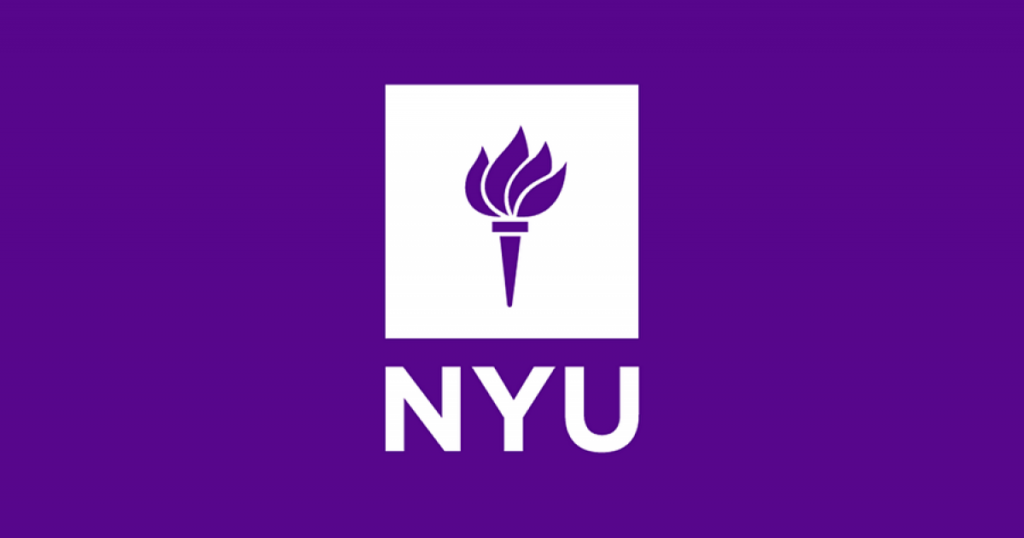 New York, New York
The country's biggest private university, N.Y.U., was founded in 1831 and had over 60,500 students. This school enrolls more international game design students than any other institution in America and has campuses in Abu Dhabi, New York, and Shanghai. N.Y.U. is one of New York's largest employers, employing more than 19,000 people.
The Tisch School of the Arts was founded in 1965 and housed the N.Y.U. Game Center and its Department of Game Design. More than 3,000 students enrolled at Tisch or TSOA come from 48 states and 39 countries.
The students in this department can choose from different studies in-game animation, music, photography, games, design, performance, stage, screen, and television. These programs come from undergraduate to graduate-level degrees.
Several game design programs are available at N.Y.U. Game Center Open Library, Department of Design. Students can obtain a B.F.A., M.F.A., or minor in game design.
A BFA program is organized into three primary disciplines, including Game Studies, Game Development, Game Design, and areas of production: Visual Design, Programming, Game Audio Design, Game Business, and a Capstone project. Specializations include Game Programming, Visual Design, and Game Development courses.
The Game Design B.F.A. program consists of four years of study. Their B.F.A. program prepares students for careers as designers, developers, academics, and critics of games. The first part of the program introduces you to gaming principles of design, technology, and culture.
You can choose to study collaborative game production, critical analysis, and specialized visual and audio design elements as you progress through the program. Complete a senior project at the end of your B.F.A. program.
---

Dallas, Texas
S.M.U. (Southern Methodist University) was founded in 1911 and currently enrolls nearly 11,800 students in more than 200 programs across seven schools. Meadows School of the Arts offers a B.F.A. in Art/Master of Interactive Technology (M.I.T.) in Digital Game Development for those interested in the game designing realm.
S.M.U.'s Guildhall School of Video Game Development (est. 2003) sponsors the BFA/M.I.T. Throughout the curriculum, this program mirrors the rigor of a B.F.A. degree while providing an in-depth examination of comprehensive digital game collections development fundamentals.
S.M.U. Guildhall is one of the best graduate schools for game development. The university's multidisciplinary Team Game Production curriculum, which consistently delivers award-winning student games, is praised for its industry-level faculty and specializations in all four cornerstones of game development.
Whether you enroll in a B.F.A. or M.I.T. program, you can specialize in programming, game design, production, or art. As well as the Master in Information Technology in Digital Game Development, Guildhall offers a Professional Certificate in Digital Game Development that is designed for students looking to enter the game development industry.
---

Philadelphia, Pennsylvania
The Game Design major at Drexel Westphal provides students with a solid foundation in animation and interactivity and design and programming skills. Another college for gamers is Westphal College of Media Arts & Design which offers a Bachelor of Science in Game Design & Production.
It reflects an industry that has experienced an explosion in consumer gaming and enterprise gaming. Over the past few decades, the gaming industry has evolved from just a source of entertainment to one that includes education and training through the use of serious gaming.
In Drexel's B.S. in Game Design & Production program, students learn about the latest technologies, innovations, and trends in the gaming industry. Drexel University's Game Design program is based on experiential learning.
At Drexel, game design and production students gain a solid foundation of knowledge about digital media tools while demonstrating creativity and problem-solving abilities through team-based project management.
During their six-month co-op experience, undergrads in Game Design also apply their studies to real challenges and industry projects.
Being part of the accelerated bachelor's degree or master's degree in Game Design and Production and Digital Media, students complete three co-op experiences in their second, third, and fourth years. The URBN Center, the college's interdisciplinary and creative collaborations center, hosts the Game Design program. There are shared making spaces, open-plan studios, and cutting-edge laboratories and studios at the URBN Center.
---

Rochester, New York
A cultural association, the Rochester Athenaeum (founded in 1829), and a technical training school, the Mechanics Institute (founded in 1885), merged to form the Rochester Institute of Technology (R.I.T.). The first bachelor's degree was awarded in 1955. More than 19000 students pursue various majors at R.I.T., from Art and Design to Urban Community Studies.
The School of Interactive Games & Media (I.G.M.) is housed in the Golisano College of Computing and Information Sciences (GCCIS). A B.S. or an M.S. degree can be earned in Game Design and Development, or a B.S. degree in New Media Interactive Development. A Game Design minor is also an available option for students.
Students who major in game design and development can explore the entertainment technology landscape and related areas while simultaneously pursuing a broad education at a university. Students interested in professional careers in the developing games industry, real-time interactive simulation, edutainment, or visualization should consider the degree.
Additionally, this degree prepares students for graduate school or employment in various computing fields. Along with the co-op experience, the New Media Interactive Development program offers students the opportunity to explore games, production, physical computing, mobile, and much more.
---

Winter Park, Florida
Music, recording, film, television, gaming, technology, design, and sports media are among the many areas where Full Sail University offers degree programs. Besides getting the opportunity to gain hands-on experience, students are exposed to career-focused curriculum. They offer accelerated online and on-campus degrees, project-based courses, and a hands-on curriculum.
In other words, students who seek game entrepreneurism or technical expertise can complete school faster, create strong portfolios, and learn industry skills from professors or industry professionals with extensive, current experience in their field.
Full Sail has received prestigious awards over the years, including "School/College of the Year" awards from FAPSC for game design and development, music, film, graphic design, and animation. Their alumni and graduates have earned credits on projects nominated for or winning Oscars, Emmys, Grammys, ADDYs, MTV Video Music Awards, and The Game Awards.
As part of the Bachelor of Science in Game Design program, you'll take high-level courses in game design and production to give you a deep understanding of how games are created. The course covers vital industry concepts that influence both system and level design, which will prepare you for prototyping and evaluating your games.
---

Redmond, Washington
DigiPen Institute of Technology is a college for gamers. In DigiPen, students are prepared for careers in video game creation. Video game industry giant Nintendo's significant support has allowed it to enroll students since 1994. There are only 13 students to one professor.
DigiPen game design students have won more awards than any other school in the Independent Games Festival. Almost 96 game development studios can be found close to DigiPen's Redmond campus.
There are many reasons to attend the DigiPen Institute of Technology. Their specialized programs emphasize teamwork and are applied to learning, and they have an alumni network and industry connections.
You can take advantage of DigiPen's proximity to hundreds of video or computer gaming design, game companies, technology companies, and industry professionals, and next-generation industry experts, not just after graduation.
These connections allow you to tap into a deep well of industry knowledge and gain a comprehensive understanding of it. This way, you can begin building your professional network when you arrive on campus.
Microsoft, Nintendo, and dozens of other major tech companies are involved with advising curriculum, giving guest lectures, hiring interns, giving student internships, etc.
---

Worcester, Massachusetts
Clark University combines passion and possibility with a research-intensive liberal arts university and a possible college for gamers. As part of Clark's pioneering educational model, students combine high-quality academics and real-world experiences to be able to contribute positively to society. They offer many programs with interdisciplinary concentrations, giving students the liberty to customize their unique studies.
As the nation's first graduate school, Clark University was established in 1887. They are a small private research university with about 2,300 undergraduates and 1,100 graduate students. Clark offers the Bachelor of Arts in Interactive Media: Game Design and Development.
The program offers tracks in Game Audio, 3D art, Graphics Programming Language, Writing, 2D art, and UI/UX. You will surely earn the skills that allow you to land a lucrative career in the video gaming industry.
---

Chicago, Illinois
Nearly 22,500 students from across the United States and about 70 countries attend DePaul University, founded in 1898. Across its ten colleges and schools and two campuses in Chicago, the school offers 300 levels of study. DePaul University provides game design programs through its College of Computing and Digital Media (C.D.M.).
C.D.M. is divided into three academic schools: the School of Cinematic Arts (S.C.A.), the School of Computing (SoC), and the School of Design (SoD).
A Bachelor of Science and a Minor in Game Design and Game Programming are available, and a Bachelor of Science with a concentration in Game Systems, a Bachelor of Fine Arts in Animation with a Game Art Specialization, an M.S. in Game Programming, an M.F.A. in Game Design, and a Master of Science with a concentration in Real-Time Game Systems.
There is also a Summer Academy for Game, Cinema, and Animation at DePaul University. A week-long program featuring hands-on learning using the latest equipment and technologies will be offered in the Summer Academy.
A student with a Game Design degree will have access to several C.D.M. labs, including Prototype, Iterate, Play Space, and several relevant to their program specifically, such as gameplay labs, virtual reality and playtest, and usability labs. Within the Center for Digital Media, a prototype, iterate, and play lab focuses on developing games that explore the human experience.
---
Salt Lake City, Utah
Through the Entertainment Arts & Engineering program, the School of Computing and the Division of Film Studies offers Computer Science and Film courses that explore the complexities of the technology and technical skills required in the field.
The E.A.E. program and its courses have grown steadily since its establishment a decade ago, and the scholarly and professional study of Games has solidified as a distinct academic field.
Their undergraduate program offers interdisciplinary emphasis areas in entertainment or simulation arts and Engineering, presented by the School of Computing and the Film and Media Arts Department. The technical aspects of video games are of particular interest to students with a computer science emphasis.
With a focus on film and media arts, students learn the tools and techniques needed to design games, draw, and storyboard. As part of the program, students complete a year-long senior project in which they build a video game from scratch.
Students pursuing this B.S. in Games (B.S.G.) degree have aspirations to work in the e-sports industry. The B.S.G. program prepares students to produce games based instruction for high school graduates, tools for professionals, or other ways to support societal issues.
Graduates with this degree can nurture skills in mathematics and computation. They can gain a core understanding of how to design and produce playable digital experiences and specialization options geared towards the overall game design.
---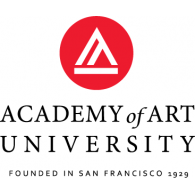 San Francisco, California
In 1929, the Academy of Art University was founded. A variety of Art, Design, Fashion, and Architecture programs are offered to students from 112 countries. Many programs feature entirely online degrees, and undergraduate and graduate degrees are available.
Interested game designers can choose from various degree programs offered by the School of Game Development. The degree options for Game Development programs include an A.A., B.F.A., MA, and M.F.A. degree and a B.S. in Game Programming.
These programs are designed to provide a well-rounded education in the arts, focusing on understanding and applying techniques such as 3D modeling, animation, and lighting in video game production.
Students in these programs study concepts in game design, game programming, concept art, 3D modeling, animation, and more. Games Portfolio Preparation, collaborative projects, and internships are included in these programs.
---

Savannah, Georgia
SCAD was founded in 1978 by Richard George Rowan, Paula Wallace, May Lee Poetter, and Paul E. To attract students from across the world, they created a specialized professional art college. A dual goal is to prepare students for careers in the arts and provide excellent arts education. SCAD aspires to these goals with its multiple locations and online degrees.
Come to SCAD's interactive design and game development program and level up your skills in designing human-computer interactions. With access to superpowers like their tech labs, game competitions, and Intel University Games Showcases, SCAD students beat out the competition in many.
In addition to participating in many conferences and forums, SCAD students collaborate with many digital companies worldwide.
Students at SCAD have won awards at gaming competitions such as the Blizzard Entertainment Student Art Contest, the E3 College Game Competition, the Intel University Games Showcase, and The Rookies and have created critically acclaimed games that appeared in publications such as Game Informer and Wired magazine.
---

College Station, Texas
The first public university in Texas is Texas A&M University (TAMU). Since founded in 1876, the school has served 69,465 students across 16 colleges and schools enrolled in nearly 400 different degree programs.
The Visualization program was founded in 1989 by the College of Architecture. Game design courses are offered at the undergraduate level and courses relevant to the M.S. and M.F.A. degrees. There are bachelor's, master's, and master's degree options in Visualization and minors for game design.
A Visualization curriculum for undergraduate students integrates 3D, fine arts, digital technology, and scientific inquiry to provide students with a broad, well-rounded education. Numerous projects using traditional and electronic arts and media and interactive media design are incorporated into the program to explore the relationship between such concepts.
The students must spend a semester away from home during the junior year, followed by a proposal and studio during the Senior year. Students can understand their chosen specialization in-depth with a wide range of directed electives. Consequently, only a handful of universities in the country offer an M.F.A. program in Visualization.
Students who pursue this program seek a degree in the visual arts to prepare them for prestigious work in the technology sector. They may want to be a modern artist or be able to teach young learners about digital media. The candidate must complete 60 hours of coursework and submit a portfolio of work.
---

DeLand, Florida
Founded in 1889, Stetson University is a top-ranked, private, comprehensive institution offering a wide range of undergraduate programs in science, health, business, and music and professional academic and graduate degrees and certificates.
It competes in athletics as the Stetson Hatters after its benefactor, the maker of the famous 10-gallon hat. DeLand, Florida, is the location of the historic campus of Florida State University, conveniently situated between Disney World and Florida's famous beaches.
Stetson University is committed to helping students go beyond expectations in life and a career by creating a creative gaming community where learning and values intersect. Students looking for a more intimate setting and wanting to form personal connections with their faculty and fellow students should consider this university, which is noted for its strong sense of community.
As part of the University's Digital Arts program, students have the opportunity to spend a summer studying at the Florida Interactive Entertainment Academy to develop their Game Design knowledge further.
As students build their Game Design and Animation portfolios, faculty help them discover their creative passions and convert their learning into real-world experience.
---

Chicago, Illinois
Nearly 7,000 students from over 60 countries studied at Columbia College Chicago, established in 1890. Over 100 academic programs and majors are offered by the university's several schools and departments. Several top game design schools on campus, including the School of Media Arts and Fine and Performing Arts.
The Interactive Arts & Media (I.A.M.) Department offers programs for those whose goal is to become game designers. B.A. and B.S. degrees in Programming with a Concentration in Game Programming are available, as are B.A. and B.S. degrees in Game Art. There is also a B.S. in Music Technology, a minor in Game Art, and a minor in Game Design.
Columbia's Game Design learners will have the chance to design games during the first semester and continue throughout their academic careers. Students use the same tools they will use as game artists in the class.
Students work collaboratively in a similar manner to what the gaming industry demands. Student artists, game designers, game programmers, and game sound design specialists will form teams to work on the project.
As a Game Art major, you will create games in your first semester at Columbia and continue to do so throughout your entire time at Columbia. As a professional game artist, you will use the same tools in class. In addition, the curriculum reflects the collaborative nature of the gaming industry.
Through the Game Art program, you'll learn the necessary technical skills to compete for a job in the industry, and with teamwork experience, you'll make an attractive candidate to employers.

Why People Love Video Games
For Novelty Purposes
Novelty or variety is essential to keep life fun, exciting, and engaging. Playing a video game allows you to have fun and keep entertained. There are over one million games available in the gaming world in which someone won't ever get bored playing various games. Alliances can be formed, friends can be made, quests can be completed, and items obtained. These are all novel experiences for players.
Boosts Your Sense of Competitiveness
Teamwork is the key to winning objectives and beating the other team. In competitive video games, communication and skill are crucial. Competitive video games are all about coordination, fast reflexes, quick decisions, and strategy. Over time, these skills can be developed and improved.
As you continue gaming for many years, you'll realize that you have plenty of room to learn and grow as a gamer. A video game that can be played professionally attracts attention, so if you want to become a pro gamer, you can pave your way by joining contests and matches.
Broaden Networks And Meet New People
In the game design industry, it's all about human relationships too. Introverts or socially-shy people tend to lose chances to network and meet people physically.
However, in the gaming sector, these types of people can have the opportunity to meet different people and communicate with them in a safe environment. It slowly allows them to get comfortable socializing, even on screen.
The Discord platform will enable gamers to communicate with each other while playing. Video games provide the same experience as doing something fun in real life with friends or family.
Bonding over video games is an enjoyable experience. Playing games with people makes you feel closer because you have a common goal.
Effective Means For Unwinding and Relaxation
Many people game as means of de-stressing after a long tiring day. There are a lot of fast-paced and intense video games, but there are several that are calm and relaxing as well. Immersing yourself in a relaxing video game helps you escape a busy, stressful world. This is also why smartphones or mobile games are prevalent for people.
The Most In-Demand Gaming Jobs
What's not to like when you can make money doing the things you love? In recent years, the gaming and e-sports industry has revolved so much. Since you could watch streamers and pro gamers do it for a living, you can't help but wonder if it can apply to you. The gaming industry can be a lucrative career if enough dedication is put into it.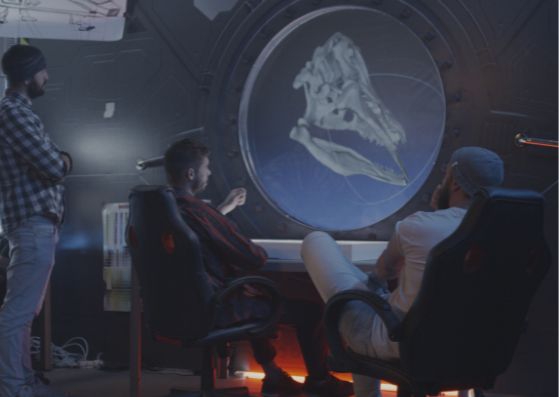 Developing games and creating video game programs are a given if we're talking about video games as a career. Video games and all the industries around them provide a wide variety of job opportunities.
The video game development on its own hires numerous workers, and you can be part of that fantastic team. Learning to code is hard work and takes time, but once you master the skills, it's an in-demand and well-paying career path. The first step is to enroll in a game development program and earn a game design degree.
The gaming industry, which forms part of the technology industry, grows over time. As for the industry, growth is also unlikely to slow down; it is likely to gain even more momentum.
Mobile gaming has contributed to the increase in part. Since the gaming industry is growing, they are always searching for qualified candidates. Depending on the job roles that fit your bill, you can grab numerous job opportunities.
Explore the options available to you to join the gaming industry.
Game Streamer
The gaming industry also offers you the opportunity of being a professional streamer. These guys on Twitch and YouTube broadcast live gaming content. In addition to playing specific games, these streamers have distinctive personalities. The more games they stream, the more fans they will attract, resulting in more views.
Streamers are usually compensated for their views or advertisements in their videos by streaming platforms. New streamers can earn anywhere from $50 to $100 a month if they get around ten views a day.
Yet, according to its payout leaks, some of Twitch's most popular creators, such as Ludwig or Tfue, reportedly made at least $1 million each year from 2019 to 2021.
Professional Game Player
Another lucrative career is to become a pro esports player. Why wouldn't anyone want to make millions of dollars playing a video game? Many game enthusiasts dream of becoming world-renowned gamers. Various jobs are available in this category, including those for E-Sports players, commentators, bloggers, and other positions.
No matter the game niche, you can find pro gamers making money while playing the game. They can join teams and compete in groups or individually, and eventually take the winning prize money.
Software or Game Developer
As discussed, gamers and game designers are critical to the industry, but so is the programmer who creates the software. These are the people who code the games. If you are fascinated with coding, you can become a game developer. While playing your favorite game, the character you control does not do everything on its own.
This is due to the developers' work. Developers must possess extensive programming knowledge because they fill a very technical position. Software developers, however, come in a variety of types. Others specialize in creating games for 3D platforms or mobile devices.
Game Designer
Developing games and playing them go hand in hand. Game designers are necessary, so there will be pro gamers. A game designer is a holy grail for the game design industry as they make the game and design it to become as popular as possible. You need creativity and ingenuity for this gaming career.
In in-game design, the writer and director develop an idea, and the game designer incorporates it into a great game. It's their job to develop the characters, setting, music, and other details essential for the game. Hopefully, enrolling in a college for gamers will help you achieve this job position.
E-sports As a Career
Right now, esports offers many career opportunities. A career in esports may seem limited to playing or coaching video games at the highest level of competition.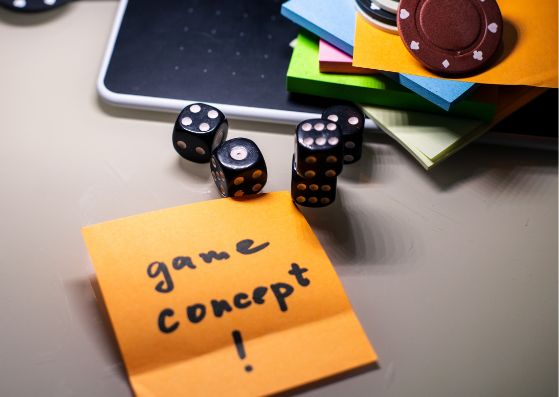 A multibillion-dollar industry, esports is one of the highest-paying jobs. Many esports organizations hire many positions for their companies.
If you wish to be a professional player, you need to realize that this is not a viable long-term option. Like other contact or active sports, it's typical for pro athletes to retire earlier, so you might end up stranded if you don't plan for another career.
To remain in the esports industry for a long time, you must earn other skills and talents, so having an education in game-related programs is crucial. It's essential to be flexible when taking part in the gaming industry.
It's better to ask whether a particular job is a good fit for an individual than if gaming or esports is a promising career. Choose a job in the game industry that fits your passion, skills, and long-term goals. Consider the job responsibilities and tasks entailed for each job and match them with your expectations and abilities
---
Frequently Asked Questions
What are the jobs available in game design in the U.S.?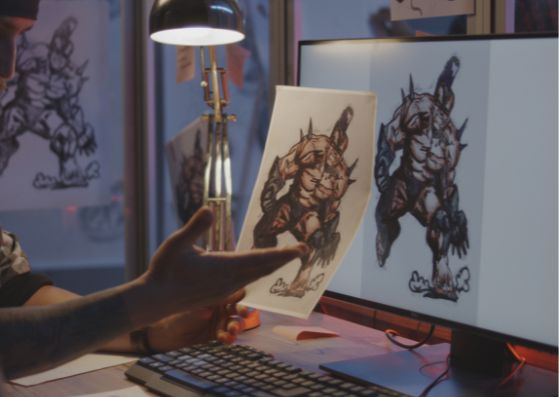 Studying game design in the U.S. will prepare international students to serve on a development team in several capacities. The top of the pyramid comprises game designers, most of whom start as artists, programmers, or testers and get promoted.
Several of these jobs on a production team can also be studied in degree programs. However, having a degree in game design will allow you to become a programmer, creative writer, game tester, digital animator, storyboard artist, level designer, or character animator.
What does it take to become a video game designer?
It is usually necessary to obtain at least a bachelor's degree in a field related to video game design, such as computer science, computer graphics, software engineering, or game engine design. This rule does not apply to positions such as web development, for which an associate degree is usually required, although a bachelor's degree may be necessary for specialized jobs.
Companies may prefer a master's degree since these advanced degrees verify a candidate's knowledge beyond their bachelor's degree. More specifically, master's programs in video game design may explore player experience, biometrics, and business dimensions more than undergraduate programs.
Essentially, graphic design, sound design, media design, and interactive design are essential skills to gain or enhance at the undergraduate and graduate levels.
How can you become a professional gamer?
To become a professional gamer, you need a lot of patience, dedication, and talent. No matter how much you love gaming, being a pro gamer is easier said than done. Those interested in video games have an opportunity to bring in vast audiences and win million-dollar cash prizes, making it natural for many game enthusiasts to dream of becoming one.
If you're just working your way to becoming a professional gamer, you should focus on one game, one platform, or one genre. Then choose a small number of games that you are interested in. Among the most popular games in e-sports are League of Legends, Fortnite, Dota, and StarCraft II.
It is best to climb the ladder by attending smaller local events and gradually working up. Once you've made the rounds at local gaming events, you're ready to start going pro. Try to attend some tournaments organized by professionals to observe other players in their element, and when you feel confident, try out for a tournament yourself.
How much can an esports player make?
The pay for an esports player would dramatically vary depending on their level and opportunities. At present, a mid-to-high tier professional can expect to make $50,000 – $75,000 a year from salary alone. As players become more popular, they earn more money from tournament winnings, sponsorships, and streaming.
Paying wages to players, competing in tournaments with prize pools, and obtaining sponsorships are all ways that Esports players make money. No career is more complex than esports, requiring a particular set of skills that cannot be applied outside of a specific game. The risk of becoming an esports professional is always there.
Key Takeaways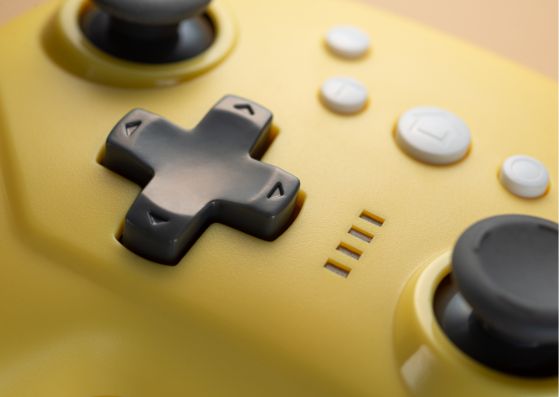 Graduates with a creative bent are in demand in the gaming industry. University programs are increasingly offering courses related to the gaming industry, such as digital game animation, 3D modeling, game design, programming, and game development programs.
The games' style, layout, and aesthetics are generally created from scratch by electronic game developers society, as are the characters and storylines, creating abundant opportunities for game design majors.
Whether you want to play games professionally, become one of the biggest game makers or designers, or develop games and software, many opportunities await you.
Whether you go for a certificate program or graduate programs featuring development degrees, remember to be well-equipped and use education to develop skills, and gain access to the right tools.
It is best to start young and develop your interest, perhaps as a high school student, in the video gaming industry. With the right video game development degree in college, you gain the competitive edge and rise above expectations to become one of the best game developers in the game industry.