Are you going to college soon but still undecided on what courses to take? You are not alone. Incoming freshmen college students share this dilemma. This is rightfully so because there are a lot of factors that need to be weighed in.
For once, you need to assess your true passion or level of interest in a particular field if you want to take your higher education to the next level with college degrees that work well together!
Featured Programs
FEATURED SCHOOLS
On the practical side, you also need to look into employment and earning potential once you graduate. It makes sense to take these into account mainly because the major you decide to take will carve your career path. For those reasons, some students decide to take on some of the best double majors.
The LOWDOWN:
If you're struggling to choose between two majors, why not take both? You need to consider your career choice, your interest level in both majors, your school's requirements, the tuition costs, and your overall commitment to your education when deciding on a dual degree or a double major.
Dual Degree vs. Double Major
Attending a Dual Degree program and Double Majoring does NOT mean the same thing! Here are their stark differences:
A Double Major entails studying two fields in a single-degree program. Dual-degree students study two fields in two separate college programs.
A Double Major may not require extra coursework because they count toward the same degree. The Dual Degree track requires separate coursework for each degree program.
A Double Major student is awarded a single degree. Dual degree programs confer two different degrees.
Our list features degree programs that work well together for either a dual degree or a double major. For the purpose of this article, the fields of study are presented in pairs so college students seeking to study more than one program see their best options.

---
25 Common Double Major Combinations
In today's ever-expanding technological advancements, we see that the common major/minor combination is usually: Finance/accounting/business administration + any computational science or programming degree. Here is our list of 25 winning major combos and why we think you should consider them:
Accounting and Finance
In more ways than one, Accounting as a major is related to Law. Finance, on the other hand, is in the business of figuring out regulations.
People may say you should consider picking only one and not the other, but Accounting is necessary if you want a position in corporate finance.
Why not fill that gap with an Accounting degree and increase your Net Present Value (NVP) with a Finance degree?
Based on key statistics and student reviews using data from the U.S. Department of Education, the University of Pennsylvania is hailed as one of the best colleges for Accounting and Finance.
If you are thinking about pursuing a career in either Accounting or Law, combining the two degrees is perhaps the best way to help optimize your vocational opportunities. As previously mentioned, Accounting is akin to Law in many aspects, and financial compliance with lawful regulations is not exactly unheard of.
It is ideal for any student who, either through a Juris Doctor -J.D./ Master of Business Administration-MBA joint degree or by simply having a CPA and J.D. after their name, wishes to join Law school.
---
Economics and Business Management
Do you enjoy the research setting and have a flair for macroeconomics? Then, the Economics/Global Politics double major is the best choice for you.
If this option doesn't sharpen your reading and writing skills to keep you highly competent for law school or graduate programs in Political Science, International Relations, or Economics, we don't know what else does!
In this dual degree program, you will gain both practical business skills and a deeper understanding of economic issues facing modern society, so you can graduate with the skills employers need.
Harvard University in Cambridge, Massachusetts, the University of California-Berkeley, and the University of Chicago are top global universities for Economics and Business.
---
Economics and Statistics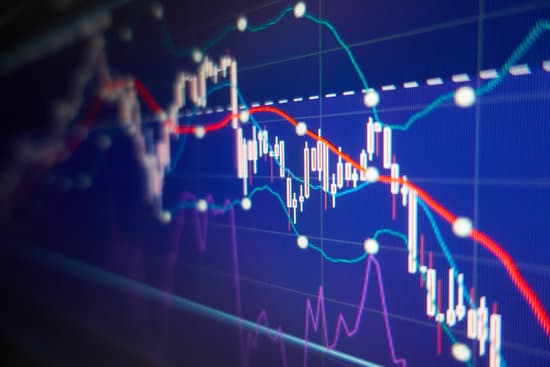 Economics and Statistics are majors that are both premised on numbers and reasoning. In the field of commerce, a flair for statistics and digits is an advantage.
These majors should ease you into taking on a role that requires quantitative skills, such as financial engineering or computational finance. You can even hone skills your skills further with programming courses.
The financial sector, accountancy, actuarial training, and data science careers, as well as jobs in industry and commerce, are popular career choices for previous graduates of this dual degree.
Several options are available in the postgraduate program, such as advanced statistics, data science, medical statistics, finance, actuarial science, and economics.
Stanford University in California is a high-ranked University offering Statistics programs.
---
Marketing and Communications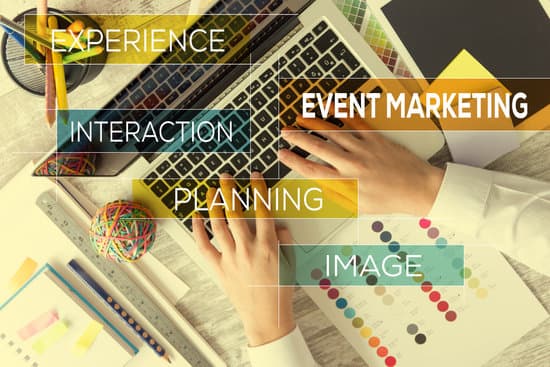 Picture yourself working in public or on social media? There is a perfect pair of degrees for you. A degree in Marketing equips you with the right character and skills to steer organizations in the right direction.
Your fundamental marketing knowledge and skills in market analysis, decision-making, and communication are essential to organizational operations. The Marketing/Communications dual degree combo is ideal for someone who sees themselves as a Public Relations Officer.
With an outstanding Marketing program, Northwestern University In Illinois is a top-rated higher education institution.
Similarly, the University's Medill School of Journalism offers a Master of Science in Integrated Marketing Communications. It is an acclaimed school where students learn to create and manage marketing strategies and measure their effectiveness.
---
Business and Art
At first glance, you may think that Art and Business are unrelated and different, so why suggest the two courses for a double major? If you are interested in selling your art, you must be knowledgeable about how businesses work.
Being skilled in the arts is never a guarantee that you will be successful. There are a lot of skilled artists in the market, so it is a competitive profession. First-hand knowledge of the business side of things will be a great help for you.
Some artists have pointed out that they put in a lot of effort in their careers and focus on marketing their art. And there is no other way around it.
To sell your art, you need to market yourself and your work. For this reason, a business major can give you leverage, and it will help you succeed. It can also help you better serve your clients. This also works the other way around.
If you are mainly into business, art classes may provide you with skills that your employer will appreciate. Being trained in the arts means you are also trained to be creative.
There are a lot of things to be gained from that fact alone. Innovative ideas are precious in business and are the fuel that drives the industry. Creative people are a treasure in business.
Some of the best schools to study Art in the United States include Stanford University, Yale University, and the University of California – Los Angeles.
---
Business and Communications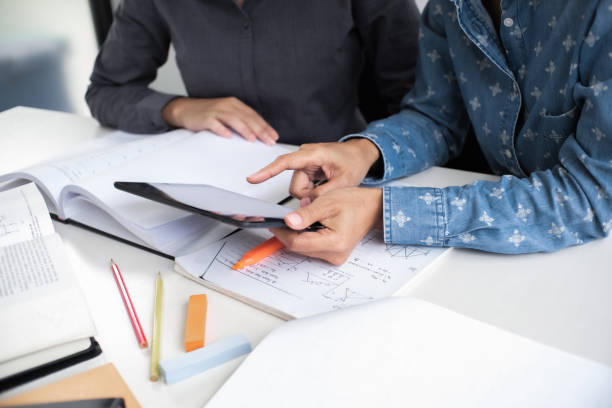 Communication is crucial. Every element of a business is crippled and worthless without communication! For indecisive students, Communications, like Business, is a go-to degree choice.
When Business and Communications are combined, students get the best of both worlds.
Research and analysis are essential parts of communication; as a result, students should successfully support and develop ideas using credible sources or proof.
You should be able to construct arguments and communicate them through comprehensive papers, speeches, debates, presentations, or research, in addition, to understanding communication theory.
With nearly everything being marketed on social media, a double major in business and communications will assist you in developing efficient marketing methods to promote your products and services.
---
Communications and Science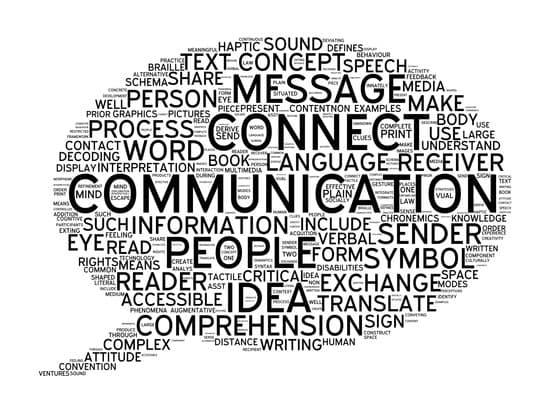 When you think about science courses, you will most likely think about logic, chemicals, physics, and even math. On the other hand, when you think about communications, you would think of speech and presentations being part of the humanities.
This makes the two degrees seem unrelated. However, surprisingly, a communications degree can be paired with many courses. It can even go well with a science course or pre-medicine course.
Why? A communication degree is more helpful than you think. We interact with people and do a presentation for work, so logically, we know how to communicate and get along with people.
Studying for a science degree is no exemption to this, whether you are in the academe or the medical profession.
A degree in Science is a must if you plan to go into the medical profession. Interaction with other people is inevitable, so your background in Communication will help. This is the same even if you do not wish to proceed to medicine. In any profession, communicating with others will help you improve yourself and make you more competitive in your job.
If you are still studying for a pre-med course, you can double major in communications to improve how you understand and deal with others. It will also give you the confidence that will make you more comfortable in dealing with others.
A doctor with great communication skills is a good doctor. By finding a way to communicate effectively and with compassion with patients and families is a commendable quality. This is very helpful when talking about the test results and relaying information about diseases.
Stanford University, the University of Southern California, and the University of Texas at Austin are some of the top Universities for Communications and media studies. On the other hand, for science degrees, you can choose between Stanford and Harvard.
---
Marketing and Communication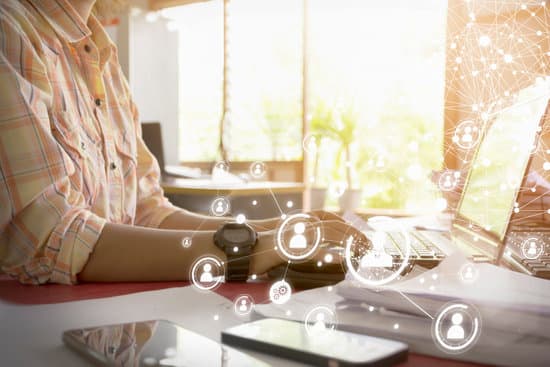 Are you interested in social media or a public relations career? Then a marketing- communications degree is a good double major for you.
Because people are growing increasingly closer to each other, and the market has grown larger, experts with a background in these two fields are in high demand.
Communication and marketing are good to pair because communication is used in marketing. Communication is important in marketing.
When you are marketing a product, you must communicate well with your target buyer to convince them to patronize your product. Moreover, it is particularly important to get into personal relations, branding, marketing, internal communication, and external communications roles.
Nowadays, these jobs are in high demand because of social media, and will surely give you more opportunities.
The top schools that offer marketing and communication are the University of California-Berkeley and the University of Texas-Austin.
---
Economics and Psychology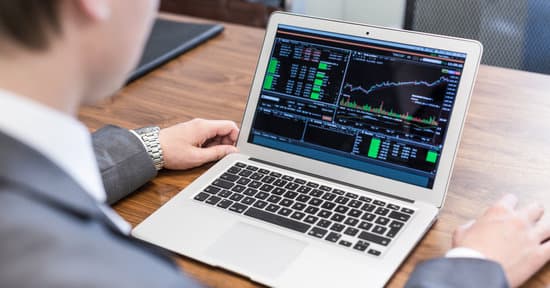 Economics is where you are taught about economic systems, finance, and how economic processes affect businesses.
On the other hand, psychology is a major that analyzes the behavior of individuals and gives you an idea of how the mind works.
If you wish to get an economics degree, psychology is a good double major, especially if you intend to work in the government or the academe.
When you work with the government, your background in economics and psychology will be useful in creating policies and implementation.
More importantly, a combination of these fields is essential in conducting policy analyses or any social analyses.
How is this possible? In testing whether such a policy or development is effective in economics, psychology is important. It helps identify mistakes and setbacks in the policy in question and how to improve them. Not only that, but this combination is also helpful in marketing, advertising, management, and consulting.
Harvard University, Stanford University, and the University of California Berkley are the top Universities for Economics and Psychology.
---
Economics and Supply Chain Management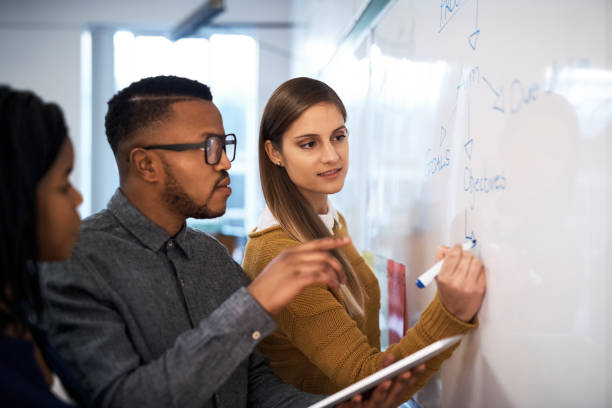 Supply Chain Management is concerned with products and supplies, whereas Economics is concerned with scarcity.
Both of these disciplines are critical to business operations, from raw materials to completed goods. Students gain expertise in logistics and economics as well.
Supply Chain Management-Economics double majors work in firms and organizations' operations management and procurement departments in today's e-commerce-driven environment.
---
Economics and Global Politics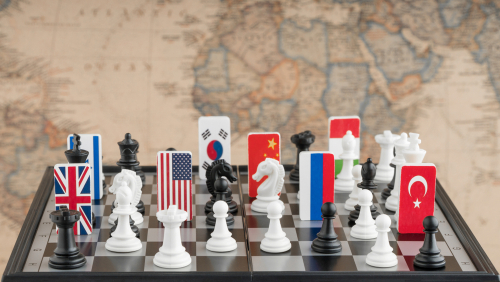 Anyone interested in doing research or who has an aptitude for macroeconomics will benefit from the combination of economics and global politics.
Students who take this path will improve their writing, reading, and analytical abilities, which will help them succeed in law school or graduate programs in political science, international relations, economics, and public policy.
---
Economics and Finance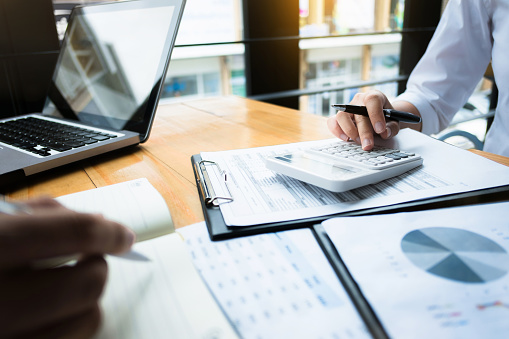 If you enjoy buying, selling, or trading stocks, a double degree in Economics and Finance is the right choice for you.
Many people believe economics to be the mother of finance without a doubt. Economics provides critical knowledge of financial markets in general, both quantitatively and qualitatively.
Students in economics and finance courses develop strong skills for analyzing financial statements, understanding financial markets, and understanding financial systems.
With the rise of cryptocurrencies, students interested in investment banking, hedge funds, and other similar businesses might consider a double major in economics and finance.
Harvard University offers undergraduate and graduate programs in its Economics Department.
---
Foreign Language and Political Science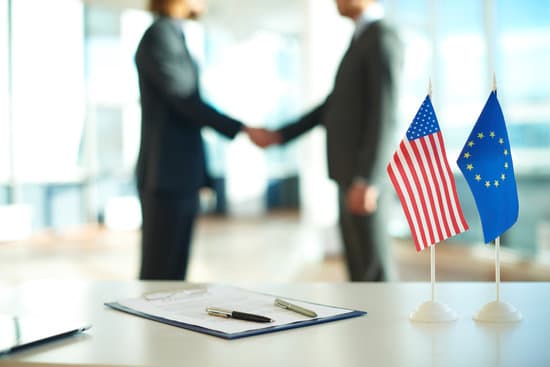 If you are interested in getting into jobs with a globalized workforce, studying foreign languages will help you be a competitive candidate.
This is especially true if you want to work in international organizations or other organizations dealing with people from other countries. It is also true if you want to get a degree in Political Science.
When studying Political Science, the field that you would want to get into will involve international organizations and domestic organizations.
In the latter type of organization, interacting with people coming from different backgrounds and cultures is inevitable.
For this, you might want to try getting a foreign language and political Science as double majors to increase your competency.
Political Science and foreign languages, to a certain extent, cover similar topics. Both majors train their students to be knowledgeable about history, culture, politics, and economics, so there are many advantages to combining a foreign language major with a political science degree.
One advantage is you will be a competitive employee in the globalized organization that you work in compared to your peers because you can speak more than one language.
This skill will open more opportunities for you. Many jobs, especially in the public sector and even private, are looking for employees that can speak more than one language. With globalization, employers are increasingly looking for employees that meet this criterion.
Another advantage is the pay. If you can speak the language that your employer is looking for, you have higher pay than your peers.
---
Foreign Language and Business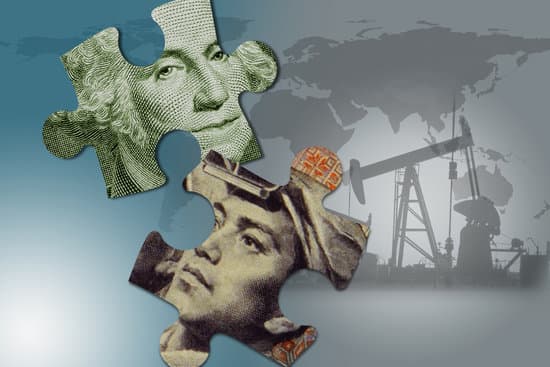 Because of its advantages, a foreign language is a popular choice for double majoring. According to the Chronicle of Higher Education, 10% of double-major combinations include a foreign language degree.
In the list above, we already provided a double major suggestion with a foreign language as a pair. Here we suggest another course that goes well with a foreign language course: a business degree.
A business degree paired with a foreign language degree is not surprising. When you are in the business field, it is necessary to learn foreign languages like Chinese and Spanish.
A large percentage speaks these two languages of the world's population, so it would help your career if you know how to speak them.
Moreover, business persons will have to interact with people from different cultures and languages so even just a background in foreign languages will help you. Knowing another foreign language or two will help you grow as an employee and as a business person. It is important to help you to form connections that will help your business grow.
If you are interested in getting into a business school while double majoring in a foreign language, Harvard University, and Stanford University are some of the top universities which offer those degrees.
---
Computer Information System and Marketing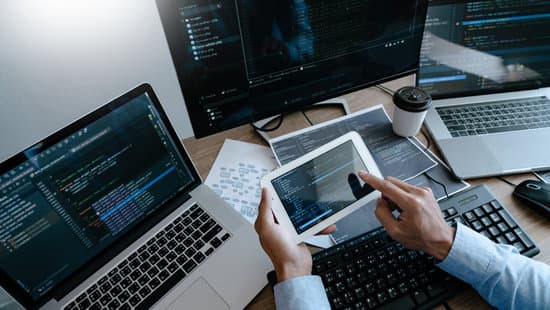 Computer Information System (CIS) and Marketing are a double major choice that is getting increasingly popular. Computer information system covers topics that are traditionally covered by information technology and computer science.
If you are interested in working with computers, designing programs and applications, or working with evolving technologies, you should consider this career. This degree will be useful if you want to go into marketing as more and more companies are now valuing the quantitative skills you gain from a CIS degree.
Suppose you are interested; no need to hold back! Choose these two for your double major! You will gain insight into the consumer and technical sides of marketing and expect that you will focus on applying technology to business. This is why it seems like a combination of information technology and computer science.
Furthermore, you will also learn to use technology to benefit your company. For this reason, it complements well with a marketing degree. Expertise in these two degrees will make you a very competitive candidate for any marketing job.
The Massachusetts Institute of Technology, Stanford University, University of California-Berkeley are some of the top institutions offering computer information systems.
---
Computer Information Systems and Accounting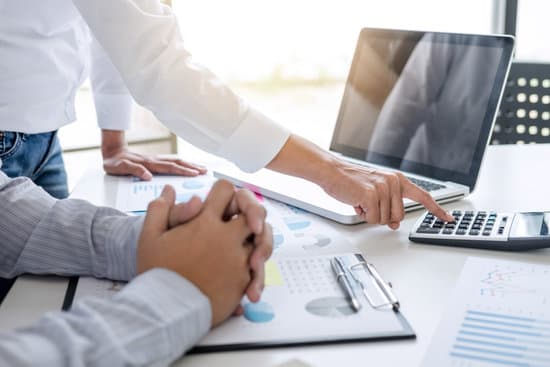 A degree in Computer Information System may seem unrelated to Accounting. Even computer information system majors think so, but both majors are a good pair more than you think. Combining these two prepares students for careers in I.T. consulting and technological research.
If accounting is your passion, double majoring in computer information systems will show your employer how tech-savvy you are.
Having a double major in it will also help you with presenting your analyses better and more efficiently. The skill you've learned in this major will help you be better at your accounting job, especially when making financial documents.
Like the top universities mentioned in the previous section, for CIS and Accounting, the top universities are also The Massachusetts Institute of Technology, Stanford University, University of California-Berkeley are some of the top institutions offering computer information systems.
---
Computer Information Systems and Supply Chain Management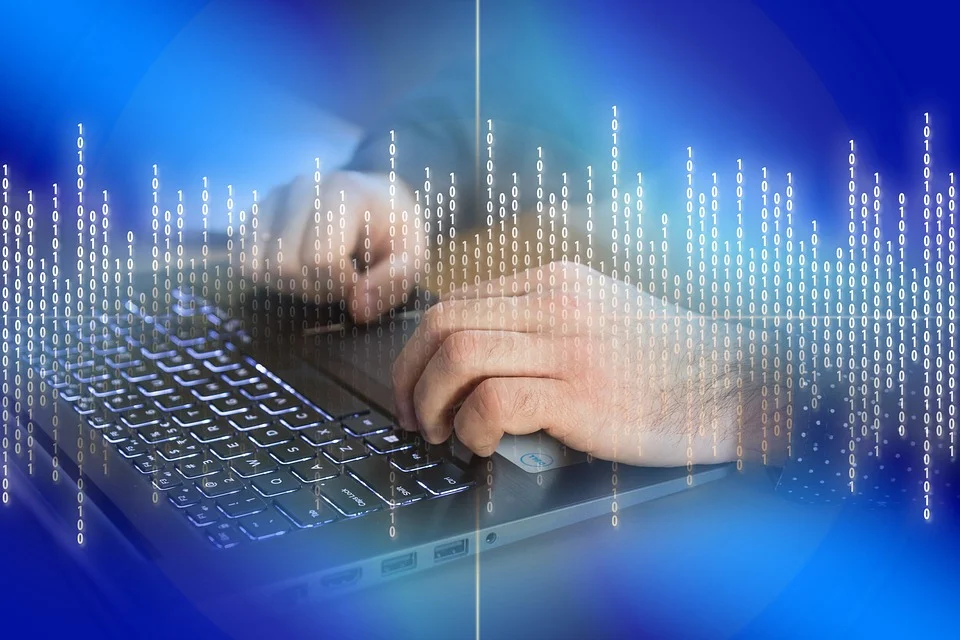 Obtaining a dual degree in Computer Information Systems and Supply Chain Management provides a broad understanding of logistics, information technology, and economics.
Supply Chain Management (SCM) is being optimised by integrating state-of-the-art Information Technology (IT) and communication technologies so as to achieve organisational competitiveness, improve service levels, reduce inventory, supply chain costs, and reduce electronic risks.
This choice is perfect for those interested in a career in purchasing, procurement, or logistics.
---
Environmental Science and Public Policy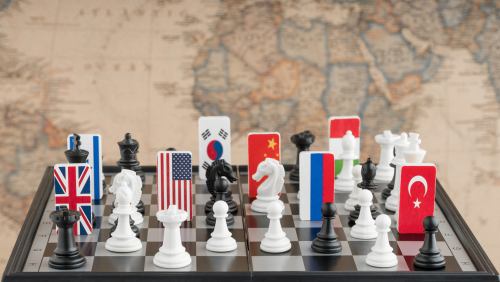 In this era where students have become more open-minded and conscious of their role in society, many want to make a positive change. If you are one of these people, then a background in public policy may help you reach your goal.
There are many ways in which you can make a positive change in the world. One is to join organizations that share your advocacies or join politics. Joining organizations, especially when it is a political and social organization, inspires you to study many issues and topics related to your cause.
Most organizations' cause is not only limited to only one advocacy. In particular, environmental issues are always included.
On the other hand, if you want to join politics, you need to be well versed in the environmental issues that your country is facing. Environmental policies are becoming increasingly important because of the effects of climate change, or if you are into environmental Science and want to enter the public arena, having a background in public policy will help your cause.
Stanford University and Harvard University are among the top universities that offer a degree in Environmental Science and Public Policy.
---
Psychology and Criminal Justice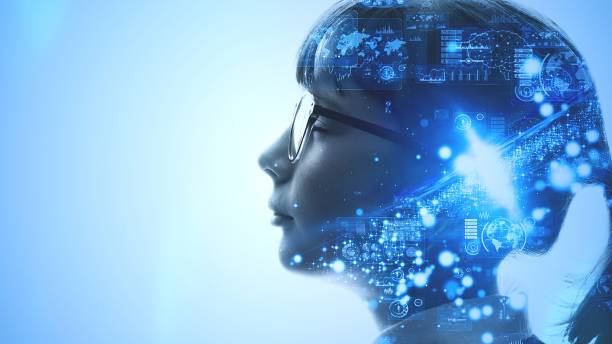 If you wish to work for the federal government, psychology and criminal justice degrees can help you get there. The training combines criminology and the judicial system with psychology theory, research techniques, and psychological applications.
Dual-degree holders in psychology and criminal justice may be qualified for investigative consultant, victim advocate, fraud investigator, and counterterrorism analyst positions. The FBI, DEA, CIA, Secret Service, Border Patrol, and US Marshals Service are possible employers.
---
Political Science and Economics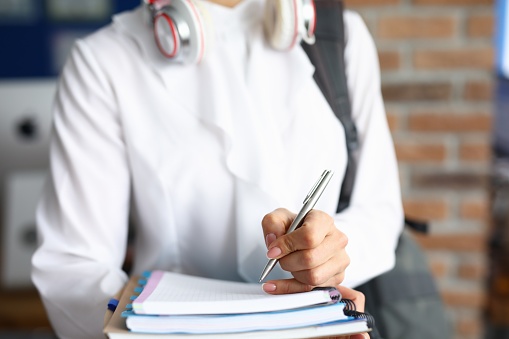 Political Science and Economics is another typical double major combo. Almost every element of business relies on economic principles. Therefore consider Economics as a second major!
Economics also pertains to real-life issues. They teach students how to make informed financial decisions and analyze consumer behavior in depth.
Students that double major in Political Science and Economics bring a unique combination of abilities and knowledge to economic legislation, local/state/federal budgets, and other fiscal issues.
---
Business Administration and Accounting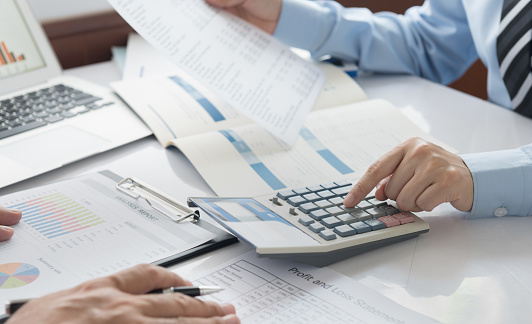 Accounting abilities are required by all organizations and enterprises, regardless of their size. They are in charge of preparing financial statements and developing solutions.
Nowadays, a double degree in Business Administration and Accounting is relatively widespread. Graduates can spot market inefficiencies, establish business plans, and mitigate risks.
They understand company communications, marketing, legislation, and ethics inside and out. Many firms will rely on your knowledge and judgment if you have these talents.
---
Philosophy and Political Science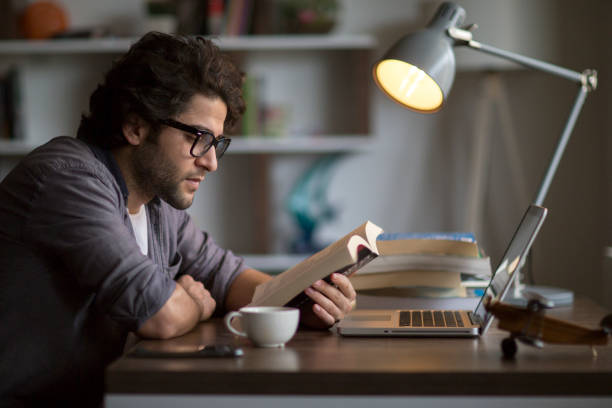 Philosophy studies offer students a thorough understanding of the history of philosophy and the thinkers who shaped how society views philosophical problems and challenges. Aside from that, they come into ethical issues related to philosophy.
On the other hand, political science is concerned with the study of various forms of governance and how political systems operate.
Students who double major in philosophy and political science have a deeper grasp of the ethical implications of political strategy and the many elements to consider when proposing political acts and remedies.
---
Law and Accounting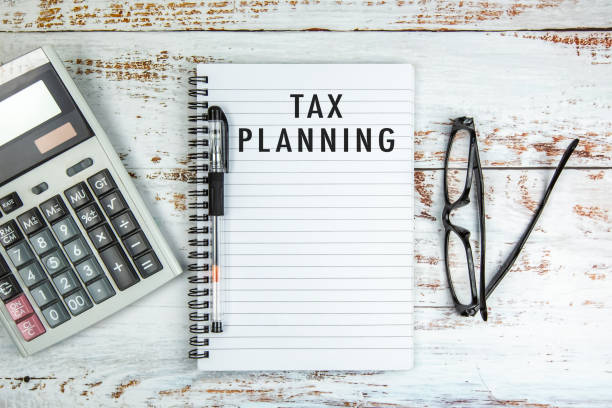 Accounting, like Business, is a versatile double major choice that may be combined with almost any topic. Law is another important choice that may be paired with accounting.
A double degree in law and accounting is ideal for students interested in working in the financial compliance area.
A double degree in Law and Accounting is ideal for individuals planning to enter law school or prepare for the CPA test. For example, tax law is a discipline of law growing in popularity in the job market.
---
Environmental Science and Marine Biology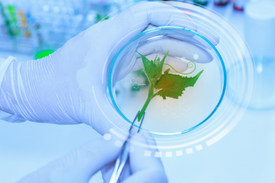 Environmental Science bachelor's degree holders receive advanced training in biology, chemistry, geology, and physics.
Combining environmental science and marine biology deals primarily with maintaining a healthy marine environment. Graduates of this dual degree can become environmental scientists and marine specialists.
Boston University offers a Bachelor of Arts in Marine Science, while the University of California offers a Bachelor of Science in Marine Biology. Both degrees allow students to decide on degree specializations.
---
Business Administration and Public Health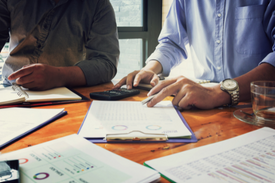 This dual degree program prepares students for administrative careers in the complex and rapidly changing healthcare industry.
Graduates of this dual degree program are exposed to relevant business and health concepts. They get internship and networking opportunities that highlight how business management principles apply to the healthcare industry.
Dual degrees in these fields are often offered at the master's degree level. Rutgers School of Public Health offers a dual degree program in Master of Public Health (MPH) and Master of Business Administration (MBA).
---
Double Majors? Why Not?
While deciding what course to take is daunting on its own, some students like the idea of taking that challenge even further. Overachievers set their minds to taking dual degrees. Common and interesting mixes-and-matches include major/minor undergraduate combinations with a focus on foreign languages.
Korean and Mandarin, for example, are either paired together or taken with some other languages. Double majors have become popular among college students. You may even be interested in pursuing a double major. It will not only look good on your resume, but you will also graduate with a multidisciplinary background.
Benefits and Downsides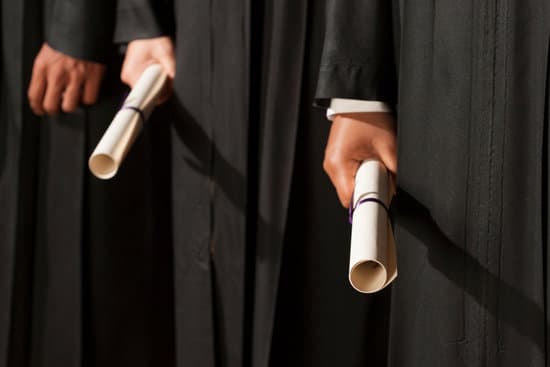 Deciding to do a double major is a road less traveled in the college community. Why go for it? Here are some upsides:
Double majoring addresses your tireless pursuit for academic learning and training. If you are someone with a seemingly insatiable thirst for knowledge, you have every reason to do a double major. Your expertise in two disciplines is a feat not many college graduates share.
Career-wise, you have the edge over your peers! Substantial educational backgrounds easily impress future employers, and your resume will show just that.
The two college majors you obtained are a testament to your character. College graduates earn praises for their hard work. As a holder of double degrees, you show that you have the will, the dedication, and the persistence and value for hard work.
On the flip side, many college students are adamant about taking a double major because of these drawbacks:
It is not an easy educational journey. There is no other way to say it; double the major means double the effort. You may have to set extra-curricular work aside to focus on your academics.
It can be expensive. Many students wish they had a way out of student debt as they pursue a college degree. Depending on your circumstances, double majoring can mean you shoulder twice the cost of a college education.
It means extra years to finally finish school. This is an obvious drawback, particularly to some college students who cannot wait to finish school, earn their degree, and finally set foot in the real world of jobs and careers.
There is mixed data on how well double degree holders perform in their careers. However, recent research ascertains that exposure to broader knowledge across all disciplines is an educational investment that prepares students for a thriving career. While at it, it also pays involvement in activities in-campus to reflect how well-connected you are within the college community.
That said, double majoring should be more than just about impressing other people, particularly your future employers. As with picking a college degree, you also need to select the fields of learning that genuinely interest you strategically.
Does it Cost More to Double Major?
A double major is an impressive credential, but there are financial considerations you should pay attention to before taking the plunge. Naturally, you should ask if a dual degree costs considerably more than the traditional single-degree program.
Dual degree programs entail more classes, which means higher costs. Your school's requirements and the individual program of each major will determine how many classes you must attend. In most cases, you won't need to repeat your core studies. However, you'll also have to complete a minimum number of credits to graduate with a second major.
Also factor in the periodic rise in college tuition, which could be relative to the duration of your double major program.
Four Helpful Tips to Finish Your Double Major in 4 Years
Can you finish a double major in four years? That is one of the most common questions surrounding this college schooling option. The answer is yes! You can complete two majors in just four years. However, it takes some careful planning and a massive amount of hard work! It's not easy, but it's doable. Here are four helpful tips.
1. Start during your high school years.
While you can have a double degree during college by the time you're in college, it's a wise idea to start your program during high school so you can make the most of your time later. How can you do that?
Take AP/IB Courses. Commonly referred to as "college prep" courses, AP/IB courses are designed not only to help you prepare for a college workload. This also allows you to "test out" and even earn credits for certain college courses.
Take Dual Credit Courses. High schools allow their students to concurrently enroll in a local college so they can earn some freshman course credits for basic classes such as math or composition. Programs like this can easily help you earn transferable college credits that will count to your university core.
Try to Test Out. If your high school doesn't offer college preparatory courses, you still have hope. Most universities today offer exams such as the CLEP test. You take this exam in the summer before your start your college freshman days.
2. Always plan ahead.
Create a solid plan so you can complete your double majors in just four years. To do that, here are some tips.
Plan Your Courses Early. Discuss your plans with your departmental advisors to help you build a solid plan of action. These advisors are there to help students who wish to obtain a double major. So for you to have the best insights and advice, sit down and talk to your advisor.
Stick to your Plan. After creating a road map, be sure to stick to it. In case there are issues along the way, like overlapping classes, inform your advisor.
Whenever Possible, Double Dip. Check if your university allows double-dipping. Check your course catalog and see which classes can count toward both your majors. It's best to ask your professors if the school has an independent interdisciplinary program that can provide you with a more customized degree without compromising your four-year college timeline.
3. Be Smart with your majors.
Before you choose your double majors, choose which two programs you want to study. This is quite tricky, especially if your heart goes out to many different fields. The key is to pick a double major that couples both your passion and professional goals.
Say, for instance, you love singing but becoming a professional singer is out of the picture. Instead, you'd rather be a financial planner. Go for a double major that lets you learn more about your passion (vocal performance) and help you build your future profession (business finance).
4. Know your advisor.
This may sound scary, especially if you're still a college freshman. But don't be! You should treat your advisor as your mentor! They are the very people who are very dedicated to helping you reach your goals. Advisors are specially trained to guide and help students like you.
5. Manage the Stress that Comes with Double Majors
Keeping two majors can adversely affect your grades and exacerbate stress in college. You will save yourself a lot of headache if you anticipate and prepare early for the challenges of a dual degree. Here are some doable tips:
Carefully assess your capacity and level of commitment to the demands of double majoring.
Map out your classes and any extracurricular activities before committing to dual degree classes.
Create a realistic timeline by learning the course requirements and the course load for each semester.
Stay in close contact with your advisors for both majors and seek advice.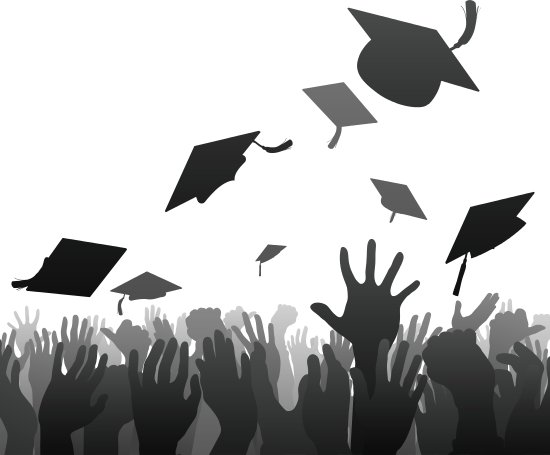 ---
Frequently Asked Questions
Will I be able to graduate from a double major in four years?
Ideally, you should plan early to stay on a four-year track if you are considering a double major. Consult a career advisor during your first year and discuss your options. Learn about the requirements of adding a second major and explore the implications of a dual degree.
Remember that with dual degree, the time it takes you to graduate depends on how many units you need for each major, your study habits, your time management skills, and your perseverance. The four-year completion of dual degree programs is possible if you anticipate your to-dos and adhere to a strict schedule.
How do credit hours work when I study double majors?
When it comes to a bachelor's degree, standards dicate that dual degree students must complete 120 credit hours, just like students who declare one major. When students plan accordingly, they won't need more time to complete a second major. Obviously, dual degree students must meet twice the number of requirements in a conventional college program.
Major program requirements vary from school to school. Consult with your advisor to determine what classes satisfy the requirements for both majors. The same minor courses might be required for both majors, so you don't need to take them twice.
What are the alternatives to double majoring?
You don't really need to have a dual degree if you want to improve your career prospects. Instead of completing two majors, opting for a minor or two can work for first-year students earning their bachelor's degree from a four-year institution. A minor usually requires fewer courses and still counts toward your degree program.
Study abroad programs, work study programs, and internships can bolster your credentials. Clearly, these initiatives go beyond the traditional academic trajectory in college. They make you more attractive to potential employers and graduate schools.
Is double majoring worth it?
A dual degree is an excellent choice if you are looking to broaden your horizon, but it's crucial to understand your strengths, weaknesses, objectives, interests, and career goals. It may be worthwhile to consider a dual degree if it greatly increases your chances of getting hired in your field of specialization.
However, if you are easily burned out, choose one major and fill out the remainder of your schedule with a variety of classes. In the end, it's all a matter of weighing your options, plans, and goals.
Which is harder to earn, a dual degree or a double major?
A dual degree is typically the more difficult option to earn, as it requires a student to complete two full degrees, which can be very time-consuming and demanding. It generally takes longer to earn a dual degree than a double major, as the requirements for a dual degree can include taking classes in two different disciplines and earning a specific number of credits in each.
Key Takeaways
Research the course requirements of both majors and determine that you can achieve your goals before you commit to a dual degree. It's a commitment for the entire span of your higher education, afterall.
Consult your academic advisor or career counselor as well. You can learn a lot from these people, such as whether a double major will increase your chances of landing a job and succeeding in your chosen career.
Opting for a dual degree can make sense if you are passionate about the fields you're studying and you have a clear vision of how both majors can help you in your career. Whether you go for a dual degree or stick to a major, plan early and work hard!
ALSO READ: All About College Dual Enrollment