Imagine this: high school education that provides college dual enrollment courses at your fingertips. High school students in America enjoy this privilege through Dual Enrollment or DE Programs. These programs permit them to enroll in separate institutions that are "academically related" college or university courses.
Are you a high school student or a parent of one who is on a quest to further (and fast-forward) your or your child's education? You've come to the right place! We combed through various sites and ultimately came up with a foolproof list of the best online high schools that provide dual enrollment.
In this list, you will find schools that allow you to earn academic credits toward a high school diploma, as well as a college associate degree or certificate. They do not only ready you for placement exams; they also prepare you for college while in high school!
Prepare for college and, ultimately, a brighter future. Let's do exactly that as you choose from our list of online high schools offering DE Programs!
Contact: 866-418-8741
First on our list is Liberty University Online Academy. It is a Christian-based online high school that centers on the Christian biblical perspective. LUOA has been accredited by SACS CASI, which means that the institution meets the standards set by the organization.
Liberty University Online Academy is not your standard online high school. It offers the Dual Enrollment Program as an opportunity for Junior and Senior LUOA students. Most importantly, when you qualify for the program, you earn an Associate of Arts degree while in high school.
Liberty University Online Academy, in partnership with Liberty University Online, brings you this dual enrollment option. It is important that students are eligible in order to take part in the DE Program. With course time flexibility, your own personal academic adviser, and all the other tools provided for you, Liberty University Online Academy is clearly the best choice! Here's a video to convince and guide you to become more prepared.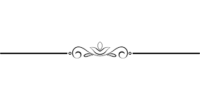 Contact Number: 561-537-5501
Next up is Forest Trail Academy! Holding true to its motto "Academic Excellence", Forest Trail Academy has an accredited K-12 online high school curriculum. The academy brings quality home schooling in the United States and worldwide through its distance online school education platform. Most of all, it belongs to the list of top rated online high schools in the US.
All Forest Trail curricula are accredited and taught by highly qualified instructors. Among these are Online Elementary Courses, Online High School Courses, Online Diploma Courses, Individual Courses, and Advanced Placement Classes. However, it is the school's Dual Enrollment For College Credits (Associate Degree) that's the most interesting. The Dual Enrollment program is an amazing opportunity for qualified high school students earn college credits while still in high school. The team of Forest Trail Academy admission advisors can also help you figure out your DE Program eligibility and application.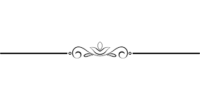 Contact Number: 888-688-1885
Do you think you got what it takes to qualify for Michigan Techonological University's dual enrollment program? Prepare yourself because their curriculum is quite extensive, to say the least. Michigan Tech's DE Program is for academically talented high school students who want to beat the rest of their peers to college. You have to be smart, active in your extra-curriculars, and persistent and diligent in your studies in order to qualify.
You need to be a high school student (of course) and have secured an approval from you school to participate in the MTU Dual Enrollment Program. In addition, you need to have a GPA of 3.00 or higher to qualify. Otherwise, you will have to take self enrichment classes and reach the grade requirements. If you think you got it, here is the Application for Admission, and welcome to Michigan Tech!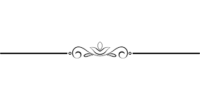 Contact: 480-456-6678
Choose Success! This is what Primavera Online High School wants you to do. This is what drives Primavera in providing great education to all students. It takes pride in its standing as Arizona's best online high school. It offers 100% online, 100% tuition-free, and 100% accredited curricula. Because of the institution's flexible and personalized coursework, student success is certain to come your way.
Primavera Online High School promises to equip their students with the tools necessary to succeed and excel in life. Through the available Dual-Credit Courses, you get a head-start to college. One-on-one instructions are also available to students who choose to consult with their teacher in an appointment. Since Primavera is 100% online, including in its dual credit courses, you'll save money on books and especially on tuition fees! If you are planning to take English 12A (ENG 101) English 12B (ENG 102) or Psychology A (PSY 101), why not it in Primavera?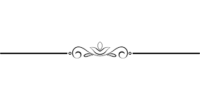 Contact: 352-392-1374
Go Gators! University of Florida is dedicated to providing quality and extensive education. While the university is located in a physical campus, its Dual Enrollment program helps qualified high school students gain direct access to their available coursework straight from their home district. This is made possible through the university's full online platform. Highly qualified UF professors and instructors provide hands-on teaching of the courses. The UF coordinator, who is equally helpful in giving new students advice and guidance, created this welcome video:

Eligible University of Florida high school students should enroll as Junior or Senior in any high school. However, they must maintain a 3.6 GPA (unweighted) to be fully qualified. That's quite high, but if you're a true Gator, you'll get it! Providing real academic challenge, University of Florida is a great choice! Check out the list of courses offered in their Dual Enrollment program.
While we acknowledge that online high schools may not be the best choice for everyone, they definitely are an option that offers the convenience every student needs. Dual Enrollment Program offered by these online high schools are for the most qualified students.
It goes without saying that public schools, state schools and economical medical schools have become impractical today. With the declining reimbursement, longer hours, and socialization of healthcare hounding the academe in general, it is wise to grab every opportunity to save money and precious time It's time to consider the Dual Enrollment Program. Explore your options today.