To most people, the term Political Science denotes semblance to political campaigns and analysis of governance and leadership styles of heads of state.
But Political Science goes beyond these elements. It is also about analyzing essential issues that affect our lives daily and predicting the outcomes of our leaders' current political moves and decisions.
Featured Programs
Political Science can get itself involved in many significant issues, including the economy, globalization, business, terrorism, civil rights, diplomacy, climate change, etc.
It studies the governments, political systems, public policies, and political behavior of every country, including the United States.
Why Study Political Science?
If you are interested in American politics, global affairs, public policy, terrorism, and similar subjects, a degree and career in Political Science may be the best for you.
It is a branch of study that can open your doors to a piece of knowledge about social science that uses humanistic viewpoints combined with scientific skills to delve into and gain knowledge about governments, political behavior, and public policies.
A graduate degree in Political Science from any of the best Political Science colleges in the U.S. will be an excellent preparation if you plan to take an online master's in Political Science. As a Political Science major, you can refine your writing, analytical, communication, and research skills.
Furthermore, your training in this discipline will further develop your ability to think independently and critically, as it helps broaden your knowledge of the state's various issues and affairs. Political Science will also teach you to respect different points of view – including the ridiculous ones.
If you are pursuing a career in the legal arena, a degree in Political Science would be an excellent foundation. And if you want to obtain a graduate degree in public policy, public administration, or other closely related fields, majoring in Political Science can certainly serve you best!
A Political Science major can be your best asset to qualify for a career in journalism, law, education, international affairs, and positions in the government and private sector.
Lastly, a degree in Political Science can equip you with the knowledge and outlook to choose to become an effective and intelligent citizen of the United States!
Is there a demand for graduates with a Political Science degree?
Yes, there is a demand for graduates with a Political Science degree. Political Science graduates can find employment in various fields, such as government, international relations, law, public policy, education, journalism, business, and consulting. Between 2021 and 2031, careers in political science are projected to grow 6%.
Skills Required for A Career in Political Science
When aspiring for a career in Political Science, you should have that innate desire to ask questions and an ultimate goal to know the truth through objective research based on evidence and sound reasoning.
On top of inquisitive behavior, there are other skills you need to equip yourself with to earn a fruitful career in Political Science. These, according to the U.S. Bureau of Labor Statistics, are:
Analytical Skills. It refers to a person's ability to collect and analyze information and use the results to solve problems and make decisions. Individuals who possess this skill can play an important role in identifying and solving problems and improving processes.
Communication Skills. It is the ability to communicate effectively with people at all levels of an organization or society. It is an aggregate of different skills, including oral and written communication, listening, friendliness, feedback, open-mindedness, and understanding body language, and similar non-verbal communication methods. Knowledge of modern communication, like email and communicating through phone or social media, is also highly important.
Creative Thinking. Creative thinkers tend to offer unorthodox solutions, which other people may find unsettling at first. Yet, creative thinkers are the ones who can discover new ideas or solutions because of their knack for innovation and solving problems.
Creative thinking is about thinking differently or seeing an issue from a new perspective. This often allows you to find a new solution or see that the problem does not necessarily need a solution.
Critical Thinking Skills. It refers to a person's ability to analyze problems systematically and devise new ways to solve them. It could be an improvement to a procedure, a better approach to a problem, or an additional process to check and prevent errors. People with the ability to think critically play a good role in improving methods, reducing costs, and enhancing processes to achieve better results.
Intellectual Curiosity. It refers to a person's persistent desire to know and understand. It is the primary component of continuous improvement. Intellectually curious individuals tend to challenge the status quo. They advocate experimentation to test the boundaries of possibilities.
They desire to discover breakthroughs that cut loose from the stereotypical thinking that persists in all levels of society up to this day.
Online vs. Traditional Political Science Degrees
Traditional, face-to-face classes were the only means for students to earn a college degree, as online education was unheard of back then. This is a challenge for working students, professionals, and individuals with complicated schedules who want to pursue their studies to boost their career opportunities.
The advent of advanced technology has made things easier for people to find an education program that offers flexibility – as many colleges and universities are now offering three methods of instruction: traditional face-to-face or in-person classes, online learning, and a combination of both.
The COVID-19 outbreak has significantly reduced college enrollment by about 4.5%, including in Political Science programs. It led to a major decline in traditional classes and prompted many colleges and universities to launch an aggressive campaign for their online courses.
As a current or incoming college student, you may be wondering which class structure is the best, online or traditional classes?
If you have experienced online learning at the height of the outbreak, for sure, you have an idea of its advantages and challenges, such as learning in the comfort of your own home, time management issues, self-motivation struggles, and missing on-campus experience.
Both traditional and online classes give students different experiences, and every student is expected to have their preference as to which method of learning would suit their needs the best.
Each method has benefits and disadvantages. But for purposes of clarification and to give you some guidance, we will reveal to you certain differences between the two and what people think about the matter.
A recent survey found that 77% of college and university leaders believe that online education is equal to or better than on-campus learning. Moreover, almost 70 percent of chief officers of academies think that online learning is an important element of long-term educational strategies.
RELATED: Do Employers Think Online Colleges Are Legitimate?
These findings would have made it easier for you to believe in online classes as an effective way to earn a degree in Political Science. But since everyone has unique schedules and learning needs, you should know the most important things to consider when choosing between an online Political Science course and a traditional on-campus Political Science degree.
1. Class Flexibility
Online learning has pros and cons, but flexibility is a primary benefit. It allows you to work, manage your household, and take your classes at the same time. Online classes are centered on assignments associated with deadlines, but they can give you more flexibility to juggle your daily activities. It gives you the freedom to study, listen to lectures, and complete assignments any time you want.
Contrary to online classes, the traditional face-to-face format lacks flexibility. It requires your presence in classes and ties you to a fixed schedule.
2. Self-Discipline
Taking an online Political Science course makes you independent and gives you more control over your education. It could be a plus factor for you as long as you exercise self-discipline and you can motivate yourself, which is a primary requirement for the prompt completion of your assignments.
When taking online Political Science education, you must manage your time with a commitment to finish assigned tasks promptly.
The traditional Political Science class requires self-discipline, but it doesn't require the same magnitude and degree of independence and self-control online education demands.
If you can work independently or manage your activities effectively, you'll certainly do well with your online Political Science classes. But if you think you can't work by yourself or you need an extra push to get something done, you may consider the traditional setting.
3. Social Interactions
People are social by nature, and we love company, especially from people we share things in common with. It's one of the reasons many students want to experience traditional college life.
In traditional face-to-face classes, you can meet your professors, classmates, and campus friends in person and may even fare better academically. If this setup suits you well, you are a social learner, and traditional Political Science classes are for you.
Many people believe that online classes don't involve interaction. It is a sheer misconception because, contrary to what many people think, you're working with your peers and professors when taking online lessons.
Like traditional classes, online classes encourage interaction, regular communication, and collaboration with the use of video conferencing and other tools that help make learning easier.
With the above elements in mind, it would now be easier for you to evaluate yourself and determine which of the two learning methods fits your schedule, personality, and way of life. Whichever you pick, one thing is for sure: both online and traditional Political Science courses can give you the same quality and degree of education.
At the end of the day, what you get from it depends on the efforts you put into it, your dedication, commitment to yourself, and your desire to succeed. The opportunities are there for you to take.
Specializations of Political Science Degrees
Many of the best Political Science colleges and universities in the United States offer various cutting-edge specializations in Political Science.
These are focused on the research and study of American political institutions and processes, international relations, public policy, etc. These are the most popular field of specialization in Political Science offered in U.S. colleges and universities:
American Politics
It is the specialization that focuses on the study of American political behavior and institutions. It is one of the most popular specializations based on the number of students. It covers many topics, including state politics, electoral rules, political behavior, the politics of race and ethnicity, and voting.
Comparative Politics
Comparative politics covers a broad geographic scope. It takes up a lot of topics, including:
An analysis of types of the government of other countries and their welfare policies
The influence of political institutions in the economic development of a nation
Conditions that allow ethnic identities to become relevant politically
International Relations
International relations are typically composed of two major fields, international security, which refers to the study of war, peace, conflict, etc., and international political economy, which refers to trade, international finance, foreign direct investment, etc. It also touches on certain areas of international concern, including human rights, global warming, and the environment, and international law.
Political Theory
This field of specialization is the study of the foundations of the American political system and the factors that are shaping it. It also reflects on the principles of current politicians or political parties and issues critiques to make the people aware of the present political reality of the country.
Political Economy
This specialization studies the different economic and political systems like capitalism, communism, and socialism and how each of them works in the real world. It has something in common with two other Political Science specializations – international relations and comparative politics.
Political Methodology
Political Methodology has a broad definition, but it generally refers to the study of statistical techniques and new methods to determine the effectiveness and practicality of political data. Primarily, the purpose is to help you understand or develop effective ways to analyze data and test political theories.
Public Administration
Public administration is a specialization in Political Science that prepares and equips you with the right skills and knowledge to become an effective government decision-maker and a good leader in serving communities. This course hones your capability to promote the common good and implement positive change. It can help to mold you into an efficient public administrator and manager of public programs.
Public Policy
As its name implies, a course in public policy refers to the study of different fields. Students acquire the capability to analyze policy issues and public concerns effectively. As a student in public policy, you'll learn to examine public programs and find solutions to issues that affect or change society. It is focused on the study of policy areas such as conflict resolution, mediation, reconciliation, international relations, foreign policy, human rights, health care, and poverty.
This degree enables you to have an impact on people's everyday lives. It is typically offered as a master's degree in colleges and universities in the U.S.
Financing Your Political Science Education
A Political Science degree program costs anywhere between $37,000 and $48,000, excluding room and board.
If you have sufficient financial support from your parents, perhaps, or you're an academic scholar, there's no need for you to worry about finances for your education. However, if you don't have many financial resources to follow your dream, finance your education through these strategies::
1. Obtain Financial Aid for College
College financial aid is money granted by federal, state, schools, or private sources to help pay for the college education of approved applicants. It covers tuition fees, books, supplies, transportation, and room and board.
Numerous types of college financial aid are available for students pursuing a Political Science education. File a Free Application for Federal Student Aid (FAFSA). You may start filling out the form as early as October 1 for the next academic year. The deadline for filing the same is set at June 30 for the federal
2. Get a Political Science Scholarship
You can get a Political Science scholarship for a few thousand dollars, which can help sustain your study costs. Many students are not aware of the availability of scholarship programs because most of these aren't advertised. But there are lots of them.
With that said, you must research to find several scholarships you can qualify and apply for. Use the internet, ask friends, Political Science teachers, and other school personnel to know about Political Science scholarships.
Here's a tip: All legit scholarships come with criteria to determine the qualification of applicants. Knowing these should be your first task to avoid waste of time.
Secondly, learn to write scholarship essays as it is a requirement for almost all scholarships. Find an opportunity to read winning essays written by previous applicants. This should give you insights into how successful applicants were able to impress scholarship committees.
3. Work and Study Simultaneously
Many people can finish college by working to finance their education. It is quite challenging, but you will have a good chance of making it to the finish line with self-motivation and determination. The availability of online Political Science courses will make your goal even closer. To succeed in this respect, you must:
Learn good time management
Keep yourself motivated
Set goals – and reward yourself when you attain them
Avoid distractions
Take time to play
How to Start Your Political Science Career
While those with an associate degree in political science may work as a legal assistant or legislative aide, those with a bachelor's degree may begin careers as journalists, paralegals, or public relations professionals. Graduates with a master's degree can find jobs in research and policy, including intriguing professions such as diplomat or intelligence analyst.
Associate Degree in Political Science
Associate degrees in political science introduce students to the core duties of political scientists, such as document analysis, persuasive argument writing, and research. Graduates holding an associate degree in political science pursue employment in government and business, such as office managers, call-center representatives, or administrative coordinators.
Graduates can rise to supervisory jobs with experience. This employment frequently offers the opportunity to continue working while pursuing a bachelor's degree for career progression.
Bachelor's Degree in Political Science
Bachelor's degree programs educate graduates for entry-level political science employment in business, municipal and state government, and the federal government.
During a bachelor's degree program, students develop analytical and writing abilities that will prepare them for professions in various fields. Administrative assistant positions are also available as entry-level positions for political science majors, where graduates receive essential business experience.
Graduates with a bachelor's degree in political science can also work as high school teachers, specializing in civics, social sciences, or U.S. government.
Master's Degree in Political Science
Graduates of a master's degree in political science are prepared for various careers, including political scientist, business analyst, and program coordinator. Graduates can find work in government agencies, corporations, and non-profit organizations.
Doctoral Degree in Political Science
Graduate students in political science doctoral programs take specialized courses, pass exams, and write a dissertation. Original research, a thorough written report of the doctoral student's findings, and a dissertation defense in front of a committee of professors are all required for the dissertation.
Graduates can pursue professions as teachers, higher education administrators, and academic researchers after getting their Ph.D. They can also work for the government or in the commercial sector.

Political Science Career Outlook
According to the Bureau of Labor Statistics, the employment of Political Science professionals is projected to increase by 6% from 2021 to 2031. An increase in the demand for public policy analysis is seen in government, and non-government organizations are also predicted, and holders of Political Science degrees make ideal candidates.
A job in politics or any related field is a possible target a young graduate of Political Science can consider. But being a politician is not your sole and ultimate direction for choosing a course in Political Science.
According to the U.S. Bureau of Labor Statistics, opportunities for jobs with a Political Science degree are currently on the rise.
---
5 Top Political Science Careers
Public Policy Analyst
Public Policy Analyst Salary: $69,614 – $125,500 per year
Public policy analysts deal with existing public policies and propose changes, if necessary. They work to improve certain processes and optimize the utilization of resources for the good of the majority. They use spreadsheets and rely on statistics to monitor and support their projects and achieve their goals.
They're responsible for developing innovative strategies, writing proposals, creating budgets, and presenting these for approval by policymakers.
Public policy analysts are expected to provide policymakers with surveys, case studies, recent facts, and other necessary data to allow the latter to make sound, well-informed decisions.
Public policy analysts can function effectively in other areas such as health care, education, homeland security, social work, and national defense and tackle issues that involve public policy concerns like hunger, crime, violence, pollution, terrorism, and social discrimination.
A degree in Political Science and strong analytical, interpersonal, and communication skills are some of the most important qualifications you should possess to become a public policy analyst.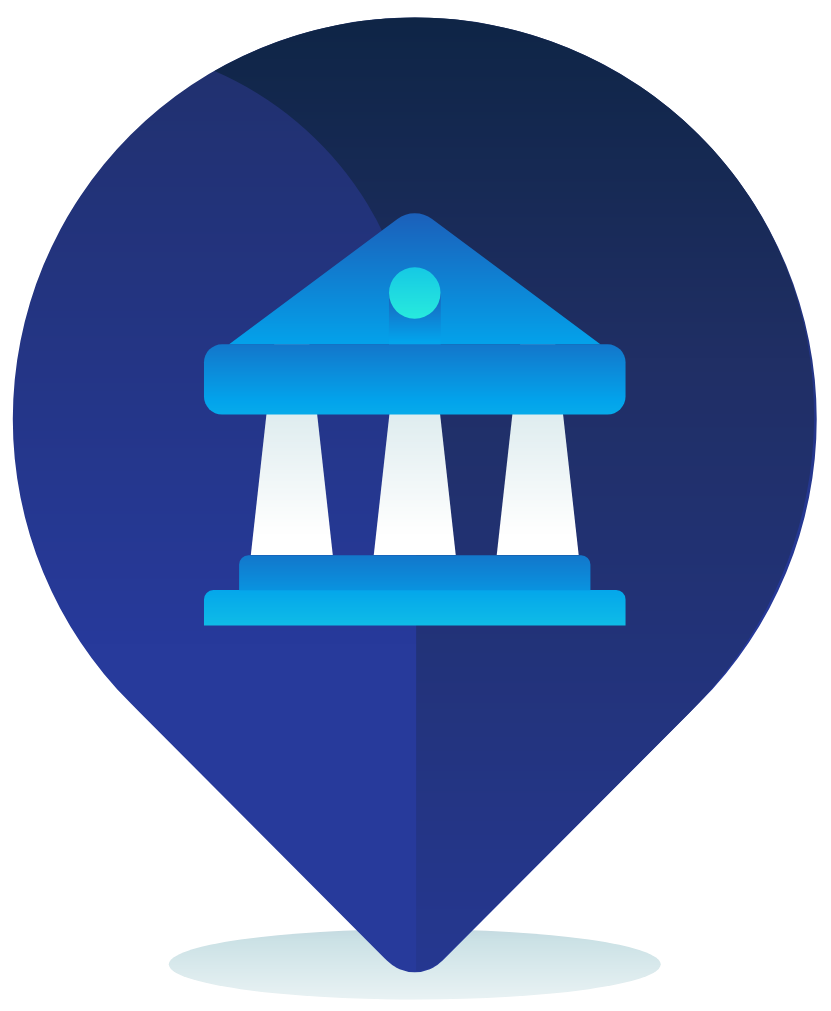 Legislative Assistant
Legislative Assistant Salary: $83,424 – $133,000 per year
Legislative assistants provide support to legislators who draft laws and perform administrative duties for their district. They write legal memos, review and edit legislative resolutions, and analyze drafts to ensure that they conform to legislative standards.
Legal assistants are responsible for conducting policy and legal research, tracking bills, and monitoring issues specific to the legislator's district.
They also perform administrative duties, including handling constituent inquiries and managing schedules. They act as liaisons between the legislator and his constituents, the media, and other policymakers. Legal assistants are treated with the same professional courtesy given to a legislator because they are the gatekeepers who can give people access to their legislator.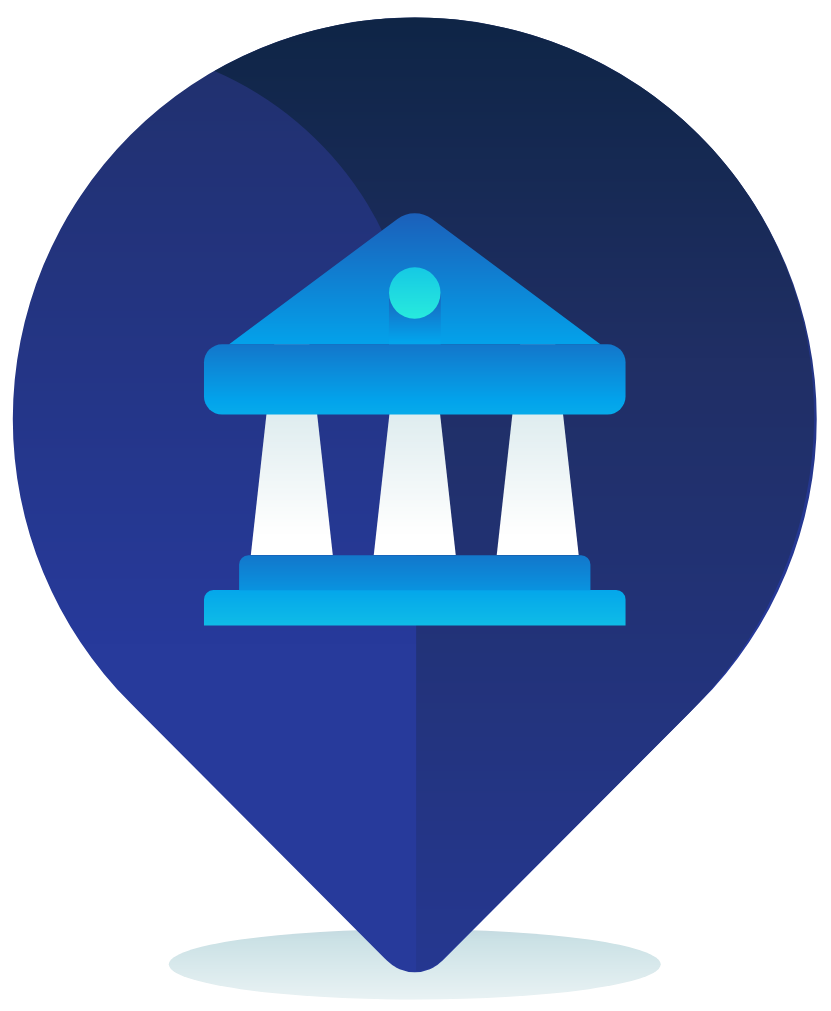 Public Relations Specialist
Public relations specialist Salary: $58,540 – $79,071 per year
Public Relations specialists create and nurture a pleasing image in favor of the entity or organization they represent. They do it to influence public opinion. Public relations specialists handle and represent their client's relationship with the public, including reporters, investors, and other media specialists.
They draft captivating press releases, organize press conferences and develop programs on social media to influence the public's perception of their organization and make it more aware of its work, advocacy, and goals.
Public relations specialists play a big role in shaping the public's opinion about an entity or organization. They can build or destroy someone's public image.
A degree in Political Science, excellent communication skills, strong interpersonal, organizational, and problem-solving skills are the primary qualifications needed to become an effective public relations specialist.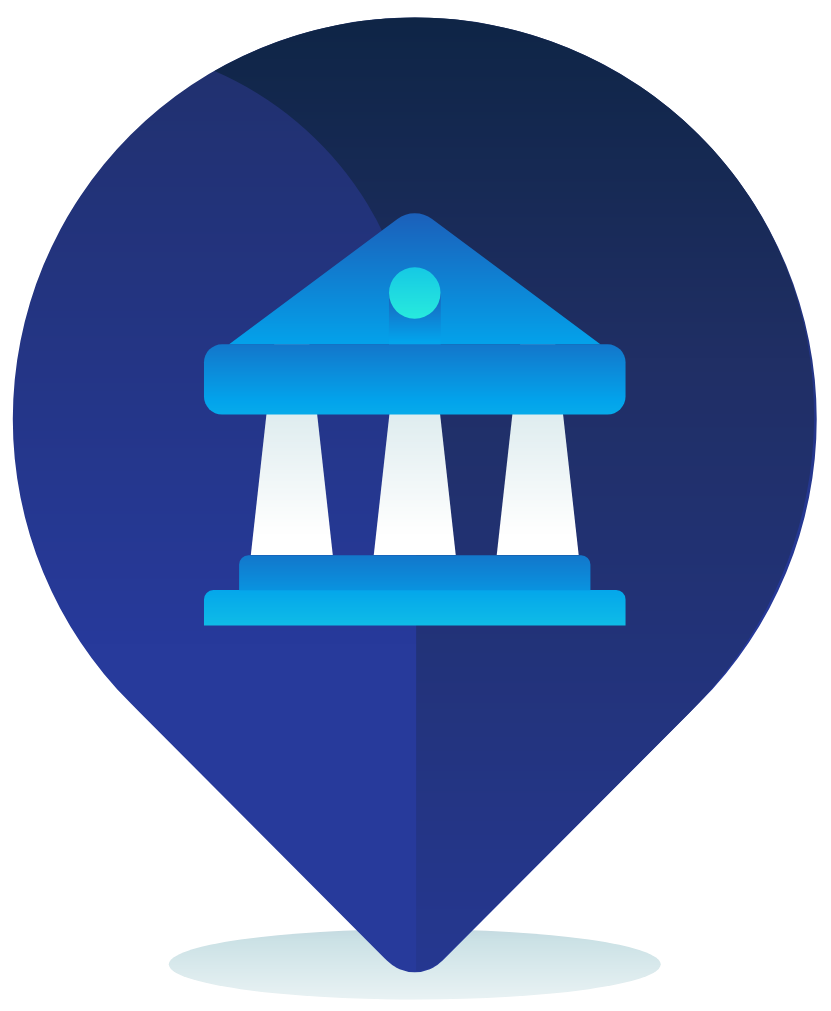 Social Media Manager
Social Media Manager Salary: $56,928 – $90,929 per year
Many people have now recognized the role of social media in politics and marketing – as social media is increasingly involved in shaping public opinion.
It's one of the main reasons businesses, political parties, government offices, and interest groups need social media managers to keep their social media accounts up-to-date. They want somebody to monitor how the public see them as a brand, organization, or leader.
Social media managers are well-versed with different social media platforms. Through relevant content published on various social media sites, social media managers work to shape or influence people's views of their brand.
Social media managers oversee a team tasked to produce content for their clients. They see that all of their client's social media accounts are updated to ensure a positive online presence.
Mastery of different social media applications, creative writing, and editing skills, and strong customer service or community engagement skills are among the top qualifications of a social media manager.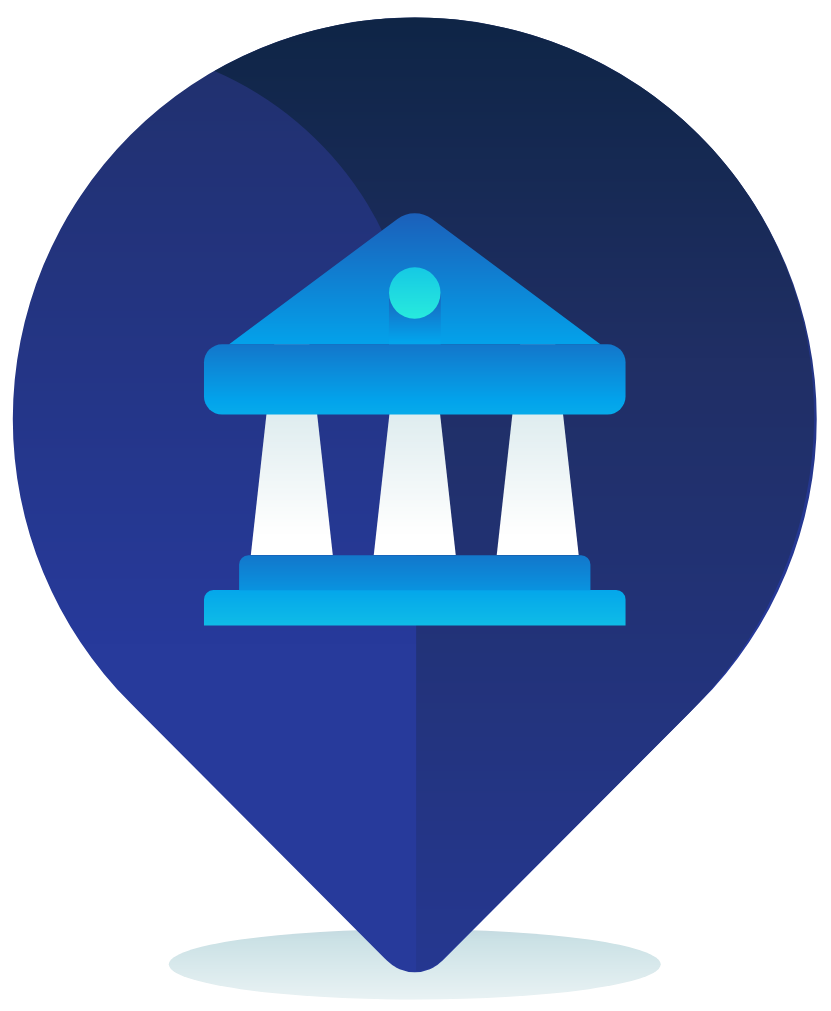 Marketing Research Analyst
Marketing Research Analyst Salary: $63,279 – $75,254 per year
Marketing Research analysts analyze consumer preferences and assess consumer responses to products or services. They help organizations formulate ways to shape and market their brand.
Market research analysts often conduct surveys to gauge consumer reactions and opinions, and they are expected to present these findings to clients and make recommendations that are backed with factual data.
Advanced knowledge of computer applications such as Microsoft PowerPoint, Word, statistical software platforms, multitasking, math, and analytical skills are among the most sought-after qualifications of a marketing research analyst.
A course in Political Science will awaken you to the realities of our present political system. Sometimes, it can make us realize how weak we were to succumb to empty promises based on frail political beliefs.
The knowledge and understanding of Political Science give you help to make you a wiser and better citizen. Through these, you influence people to make better choices for the good of this country's present and future generations.
***
How to Advance Your Political Science Career
Those with either a political science associate or bachelor's degree can pursue several steps to advance their careers. Some professionals pursue advanced degrees, while others focus on certification or networking.
Continuing Education
Continuing education can take several forms in political science, including certificate programs, free online courses, and fellowships. Many schools and universities have certificate programs available both online and in person.
Free online courses offered by organizations like Coursera and edX have also grown in popularity in recent years.
Finally, fellowships and apprenticeships provide hands-on experience for professionals seeking specific information or abilities.
Next Steps
Professional certificates frequently necessitate a certain number of continuing education units to be renewed. Continuing education, on the other hand, is essential for all political science practitioners. Continuing education allows professionals to develop new skills and improve on those they already have.
Creating networks with other professionals in the field can lead to new prospects for career and professional development. Joining a professional organization can lead to mentorships, opportunities to join local chapters, and conference admission.
How to Switch Your Political Science Career
Some professionals study in a separate discipline before deciding to pursue a career in political science. Law and media professionals may find it easier to transition into political science than professionals from other fields. However, any career changer who is ready to obtain the necessary education can pursue a job in political science.
Career changers may opt to work in law or government, depending on their prior education and experience. Former nurses, for example, may decide to advocate for better healthcare law and governance.
Before shifting occupations, talk to current political science professionals to learn about their paths and seek professional advice on proceeding. Some professionals may find it helpful to speak with a program director or admissions counselor at a college to learn more about certificate and degree programs.
***
A degree in Political Science can help to prepare you for a better life.
Deepen your understanding of politics – the most influential force that impacts every human being on the planet. Study Political Science now and make yourself ready for a great career ahead!
---
ALSO READ:
Career Guide: Your Path To A Social Work Career
Your Definitive Guide To College Degrees And Majors