One of the noblest jobs in the world is teaching. If you wish to be challenged to handle high schoolers and help students become prepared for college and life after graduation, earn a Bachelor's in Secondary Education!
A Secondary Education bachelor's degree will teach you how to manage diverse classrooms, create initiatives that foster critical thinking, and professionally deliver lectures. Students in this undergraduate program are prepared to become middle school teachers after four years of study.
Featured Programs
Graduates also land generalized and specialized teaching positions and qualify for several alternatives for further education.
The Lowdown
Online Bachelor's in Secondary Education students obtain the training to effectively teach students who are in Grades 9-12. With its Liberal Arts structure, the curriculum emphasizes college preparation and the development of productive citizens. Choosing the best Secondary Education programs or colleges that lead to licensure is important because it is a legal requirement in public schools that high school teachers be certified.
Methodology
Prepare for your education career with an online Bachelor's in Secondary Education! Our list of the 5 best online Secondary Education degree programs, each of which was picked with these factors in mind:
May be completed online or on a hybrid learning arrangement to emphasize convenience,
Sharpens students' teaching and instructional skills while also equipping them with soft skills such as communication, leadership, teamwork, decision-making, discipline, and problem-solving skills,
Prepares graduates to become adept in Secondary Education and to be effective educators for high school students,
Features curricula that are designed and structured by Secondary Education experts,
Offers internship and other learning opportunities that increase experiences in actual teaching,
Taught by the most seasoned Secondary educators, researchers, and contributors to this field,
Provides federal aid programs, and financial assistance through discounts, student loans, scholarships, and military benefits,
Recognized by accrediting academic agencies as well as the Department of Education.
Visit our Methodology page for details on our ranking process!
Best Online Bachelor's in Secondary Education
Arizona Christian University
Online Bachelor of Science in Secondary Education
A Bachelor of Science in Secondary Education is available at Arizona Christian University online. Students expand their comprehension of the art and science of teaching. The Secondary Education curriculum prepares students to be powerful thinkers by providing them with a biblical Liberal Arts foundation that stays up-to-date with the current trends in secondary education teaching.
Offered through the Shelly Roden School of Education, Arizona Christian University's Secondary Education online bachelor program has three core components:
First, non-compartmentalized educational concepts in the teaching profession are given focus. It is treated as a synthesis of theories backed up by empirical data and practical applications.
This online program also emphasizes practicality
It also prioritizes strong mentoring relationships between students and instructors.
What Makes this Program Unique:
Students have the choice of participating in hybrid learning by attending some classes on the Phoenix campus or finishing a program entirely online. Some of the more well-liked courses include introductions to the exceptional child, classroom management, and educational psychology. Through this bachelor's program in Secondary Education, candidates can pursue a field of emphasis.
Did You Know?
ASU Secondary Education graduates can work in a charter, private, or public school teaching 6th to 12th graders. You will also qualify to work in Christian schools worldwide through ACU's ACSI certification. And you can earn a master's degree in administration, special education, curriculum, or leadership.
---
Chaminade University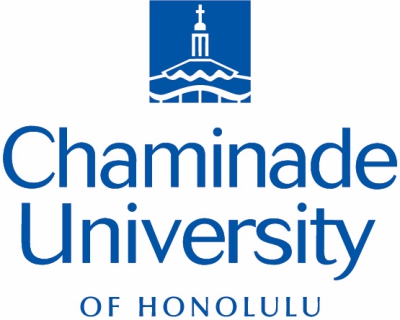 Online Bachelor of Science in Secondary Education
If you want to attend a private university to learn Secondary Education, you can go to Chaminade University which is situated in Honolulu. It offers a 120-credit Online Bachelor of Science in Secondary Education program. Students can prepare to customize their instructional strategies for secondary students by learning from CUH. The program's core courses include Introduction to Exceptional Children, Managing School Environments, and Curriculum & Instruction.
A student teaching course and seminar are also required as part of the curriculum. Four license paths are available such as Math, English, Science, and Social Studies. The bachelor's degree can be earned in four years with a full-time schedule. Finally, you can acquire licensing after graduation.
What Makes this Program Unique:
You will be able to teach grades 7 through 12 in Hawaii and the majority of other states after graduating from Secondary Education. But one of the best reasons why many students love this program is that you can take advantage of a lot of local student teaching opportunities, but at the same time, you can finish this program completely online.
Did You Know?
Leaders in their disciplines comprise the Secondary Education faculty at Chaminade University. Due to their strong belief in the value of personal experience, they emphasize mentorship and incorporate diverse teaching styles and delegating projects which can be completed outside the classroom.
---
Fort Hays State University
Online Bachelor of Science in Secondary Education
Fort Hays State University offers numerous courses and programs through its 31 departments. One of their specialties is their Bachelor of Science in Secondary Education, which can be taken online. Graduates of this major can teach middle or high school after combining it with another major. The curriculum of this Secondary Education is structured for online learning combined with in-person classes for specific courses.
The program of study for Secondary Education majors is created by the relevant field of study department. Secondary Education majors take the same set of general education and teacher education courses regardless of their field of study or major.
What Makes this Program Unique:
Foundations of education, human growth and development, and teaching gifted children are just a few of the topics covered in class. Additionally, candidates take courses in instructional technology, learning how to use online tools and software in the classroom. Students are required to complete student teaching, much like with other Secondary Education bachelor's degrees.
Did You Know?
At crucial points in their preparation, candidates undergo disposition assessments for teacher education. In addition to other forms of financial help, FHSU offers scholarships to first-time and transfer students.
---
Western Governors University
Online Bachelor of Science in Secondary Education
Western Governors University offers several Bachelor of Science in Secondary Education Programs. A bachelor's degree in education is required to become a teacher. But the majority of states require that you have a bachelor's degree in education to become a licensed teacher.
Alternative paths to licensing exist, however obtaining a BA in education is the best option if you don't already hold one. Some of the Secondary Education major programs to consider are Science, Earth Science, Chemistry, or Mathematics.
These academic agencies have accredited the WGU BS in Secondary Education degree:
Council for the Accreditation of Educator Preparation
Association for Advancing Quality in Educator Preparation
It's important to know what grade and subject you'd like to teach because a bachelor's degree in education can offer a variety of specializations that allow you to specialize and become licensed to teach high schoolers.
What Makes this Program Unique:
Teachers can gain additional certifications and areas of expertise to better prepare them to support diverse students in the classroom. Programs and certifications for ESL or ELL as well as special education can be crucial in assisting instructors advance in their careers.
Since this is required in some places, many Special Education teachers also choose to obtain their Elementary Teaching licenses. You also need a bachelor's degree and a license in another academic area before you can become ELL certified.
Did You Know?
You can concentrate on teaching at several grade levels, including elementary schooling, middle school, and high school. You might also seek a degree in early childhood education, which would equip you to teach preschoolers or younger pupils.
For licensing in K–6 classrooms, Elementary Education degrees and certification are required. Your preparation for a license to teach in middle school or high school is provided by Secondary Education degrees and certifications. There may be specialties that are limited to middle school, or grades 6 through 8. Ask yourself whether you would be most suited for a job as an elementary school teacher, high school teacher, or even an early childhood instructor.
---
Great Basin College
Online Bachelor of Science in Secondary Education
Great Basin College is a great place to start paving your career in the education industry. Start your first step by enrolling in an Online Bachelor of Arts in Secondary Education. Graduates of the program will be granted teaching certification by the Nevada State Board of Education.
Great Basin College's teacher education program focuses on early childhood education, elementary education, Secondary Education, and special education for rural Nevada. Lifelong learning is supported by the teacher preparation program's focus on fostering knowledge, competence, values, and abilities. The program acknowledges and values the diversity of regional heritage. Clinical and field experiences are offered throughout the programs through collaboration with six rural schools and early childhood programs.
What Makes this Program Unique:
Students can become teachers of students in grades seven through twelve by earning a bachelor's degree in Secondary Education. Mathematics, Social Science, Biological Science, English, Business Education, and vocational and technical education are all possible endorsements. Other alternatives for endorsement include special education and teaching English as a second language.
The faculty of the Teacher Education Program will give you advice regarding the area's current requirements for endorsement. What makes this program unique is that they draw on faculty and staff expertise in various academic fields. This will result in a more realistic learning experience for online students.
Did You Know?
Every year, almost 4,000 students from all over the country enroll online at Great Basin College. Great Basin College aspires to be the institution you choose for higher learning. In the fields of academics and career and technical education, GBC offers associate's and baccalaureate-level courses.
Tips to Become a Teacher in Secondary Education
Depending on the school system you work in, you can teach children from the ages of twelve to eighteen or in grades six through twelve. What grade level you teach will depend on the age range you like. Some people favor higher education, while others are adamant that they want to work with younger students.
No matter what your decision is, follow through with these tips in order to become an effective teacher in Secondary Education:
Enroll in a teaching degree program.
Once you've set your goals and you've decided to become a high school teacher, it's time to start your selection process for your schooling alternatives. This entails deciding which degree to pursue and where to acquire your teaching degree program. You may ensure that you are certified to teach your preferred demographic of students by selecting the correct curriculum in addition to helping you to reach your goals.
Even if you make a bad program choice, you may still be able to become a teacher, but it might be more difficult or more expensive to find a teaching job that suits you. Hence, it's wise to act now and start paving your education career by choosing the best Bachelor's in Secondary Education degree online.
Shadow a teacher.
Observing a teacher in the classroom can be helpful if you're unsure whether teaching is a career you should follow. You can observe the duties and obligations associated with the occupation directly by working as a teacher's aide. Depending on where you reside, you might be able to tag along with a teacher through a formal work shadowing program. As an alternative, volunteering at nearby schools could provide you the chance to see how teachers interact with their students.
Get specialized.
Secondary school teachers are experts in their disciplines and undergo specific training to aid them in instructing a variety of learner types. Specializations in Secondary Education are widely available in various online universities and colleges. Regardless of whether you select math, chemistry, science, English, or other subjects, getting a specialization will boost your employability in different institutions and educational companies. Similar to teachers at lower grade levels, teachers in middle and high school follow a curriculum, develop lesson plans, teach specific subjects, and grade their students' work.
Apply for internships.
Students have the opportunity to work with seasoned teachers during a student teaching internship that serves both as a mentor and a teaching experience. This time allows them to get a sense of the school environment, see how it runs, have their teaching abilities evaluated, and learn how to discipline students. This is an effective way to acquire direct knowledge and experience in actual teaching and classroom settings.
Acquire your teaching license.
Public schools often require teaching certification, while some private institutions may also prefer fully qualified instructors. Although obtaining a license is an easy process, every state has its unique set of regulations. As a result, many aspiring educators might not be clear about which state they want to teach in after they graduate.
Online Courses in a Bachelor's in Secondary Education
Classroom Management and Engagement
For students and teachers to succeed in the classroom, it is crucial to create a good, inclusive learning atmosphere. This course in classroom management and engagement provides ideas and guidelines that instructors can utilize to hold students' interest and run productive lessons.
Psychological Foundations of Learning and Development
The learning and development theories in Secondary Education are covered in this course. In this course, students study the cognitive development of adolescents, behaviorism, and conditioning. They might examine various learning methods, such as memorization and social learning.
Educational Technology for Teaching and Learning
Science, technology, education, and math (STEM) are just a few of the areas that technology has proven to be an invaluable tool for teaching. In Educational Technology for Teaching and Learning, would-be secondary teachers will be trained in tech and tools that make their craft more effective and successful.
Teacher candidates learn about a variety of technological resources in this course and how to incorporate them into their lesson plans. They also study how to help their students become more tech-savvy.
Inclusive Education
Learners in this course learn how to set up welcoming learning environments for a variety of pupils. In order to address the needs of kids in special education, they examine teaching strategies. They make sure to know how to handle teaching all kinds of students.
Educational Psychology of Children and Adolescents
Teachers are more equipped to engage with young adults if they are aware of the social, psychological, emotional, physical, and cognitive changes and developments that occur in their growth journey. The creation of supportive and motivating learning environments is a skill taught to future teachers in this course.
Curriculum, Instruction, and Assessment
Students in this course look at strategies for creating curricula that make the most of high school students. They consider different teaching and assessment approaches and how to match them with curriculum objectives and get the best outcomes.
Skills Necessary for Secondary Educators
Communication skills
An effective and positive communication style is essential and even more so for educators. In order to teach effectively, body language, tone of voice, and speech must be taken into consideration and mastered. It's best to use uplifting vocabulary, maintain good body language, and don't forget to smile. Every student in your class needs to be able to understand concepts, regardless of their level of experience or skill. Hence, you should have good communication skills which often result to ease in understanding from your students' end.
Technology Integration Skills
Technology integration is the ability to use technology in your classroom. Secondary teachers should complement traditional teaching methods with technology and tools. Some examples of this include integrating digital technologies into lessons. Make use of software for educational purposes, and train students to use online resources for easy learning.
Relationship Building and Interpersonal Skills
You must be able to forge deep bonds with your students if you want to successfully control behavior in the classroom. Use your interpersonal skills to relate better to high school students. By asking questions, paying attention to the responses, knowing your students' names, and learning about their hobbies, you can improve your relationship-building abilities
Subject knowledge
This skill often comes after you have finished a bachelor's degree or have specialized in specific subjects. This may seem like a no-brainer because it is obvious that having in-depth subject knowledge is crucial. Maintaining your expertise and identifying any potential gaps should always be a priority. Involving students in the learning process is easier when you continually learn more about your subject.
In line with subject knowledge, a good secondary teacher should be a lifelong learner. This means that you yourself should continue and never stop learning.
Ability to Demonstrate
In addition to having the ability to confidently explain, you also need to be able to demonstrate how to accomplish something. By doing this, you can aid students in comprehending because they will be able to see the steps taken as well as the choices that were made. It is acknowledged that teachers become better teachers by modeling the activities they have asked their students to complete, such as studying for exam questions or writing poems.
Parent Communication
One important role of secondary teachers is to speak with the teachers and guardians of their students. The capacity to speak with parents and guardians is known as parent communication. In this category are e-mails, texts, and phone calls regarding student progress, impending events, and other essential information.
You must never fail to communicate with parents regarding the learning status and standing of their children. It's crucial for teachers to be able to interact with parents in a way that fosters trust and enduring connections.
Critical Thinking Skills
When teachers possess good critical thinking skills, they can work within the institution's objectives and standards while addressing the needs of their students. Besides managing behavior and teaching students, primary and secondary school teachers must also ensure a caring and safe classroom environment.
Patience
Every classroom will have students of different backgrounds, personalities, strengths, and weaknesses. High school teachers should remain constantly patient in dealing with different circumstances and learning paces of their students. Many students pose other difficulties, such as disagreements and interruptions, as well as more active participation in class discussions. Teachers should remain calm during such situations while taking into account students' unique personalities.
Time Management
Teaching involves more than just the classroom. There are different ways to teach students, and often, these could take up a lot of your time, if you don't manage your time and organize your lesson plan. Secondary teachers should have good time management skills in order to distribute their time evenly to personal and professional obligations.
Leadership Skills
Teachers should practice leadership skills in order to fulfill their role models for their students. There are many opportunities to demonstrate your great leadership abilities. Aside from inside the classroom, there are many settings to display this skill. Further, strong leaders in the teaching workforce have an edge over others in moving up to more senior roles, such as principal.
Frequently Asked Questions
What can Secondary Education majors do upon earning their degree?
Graduates with a bachelor's degree in Secondary Education can apply for a variety of teaching roles. They enter high school and special education classrooms by the most direct route. Nevertheless, they are also capable of instructing middle school, career and technical, ESL, and high school equivalency courses.
Graduates with a bachelor's degree can go on to get a master's degree to expand their career options. They could continue their Secondary Education preparation or broaden their education. Graduates may also pursue master's degrees in Special Education, Administration, or Leadership in Education.
What is the normal time frame for an online Bachelor's in Secondary Education program?
A Secondary Education bachelor's degree program typically requires 120-180 credits, including one or two semesters of classroom instruction. This can typically take 4 years to finish for many online students but part-time students can take longer to complete these requirements than full-time students.
With a Secondary Education degree, what grades are you able to teach?
Depending on your state's requirements, you can teach middle school Grades 6 through 8, as well as high school Grades 9 through 12 if you have a Secondary Education degree. High school Secondary Education positions often ask for candidates with experience teaching a specific academic discipline, such as English, Math, Science, or Social Studies.
It may surprise you to learn that these employment opportunities extend beyond teaching! With an online bachelor's degree in Secondary Education, you will have the skill sets to fit diverse work settings and educational roles. Aside from teaching or child care, you can go for administration or education management jobs.
Are Secondary Education majors in demand?
The short answer to this is yes! School enrollment in high schools may increase, requiring more teachers, with a 5% increase or 77,000 new job openings forecasted annually for high school teaching opportunities in the next decade.
Aside from considering teaching conventionally as secondary education teachers or Secondary Education majors may also look for many online tutoring companies and other educational institutions in search of effective technical education teachers and trainers in different subject matters.
Summary Points
Secondary Education bachelor's programs are completed by aspiring high school teachers, and state certification is required for professional practice. You will typically be able to teach students from 7th to 12th grade with this license.
To become a high school teacher, students must pass a subject exam related to that subject. In order to become certified in multiple fields, they must pass the teacher certification-specific subject test.
After obtaining online Secondary Education degrees and certification from reputable secondary schools, students won't need to complete any more coursework, training, or internships to begin teaching because most teacher preparation programs include student teaching.
---
Additional Resources: