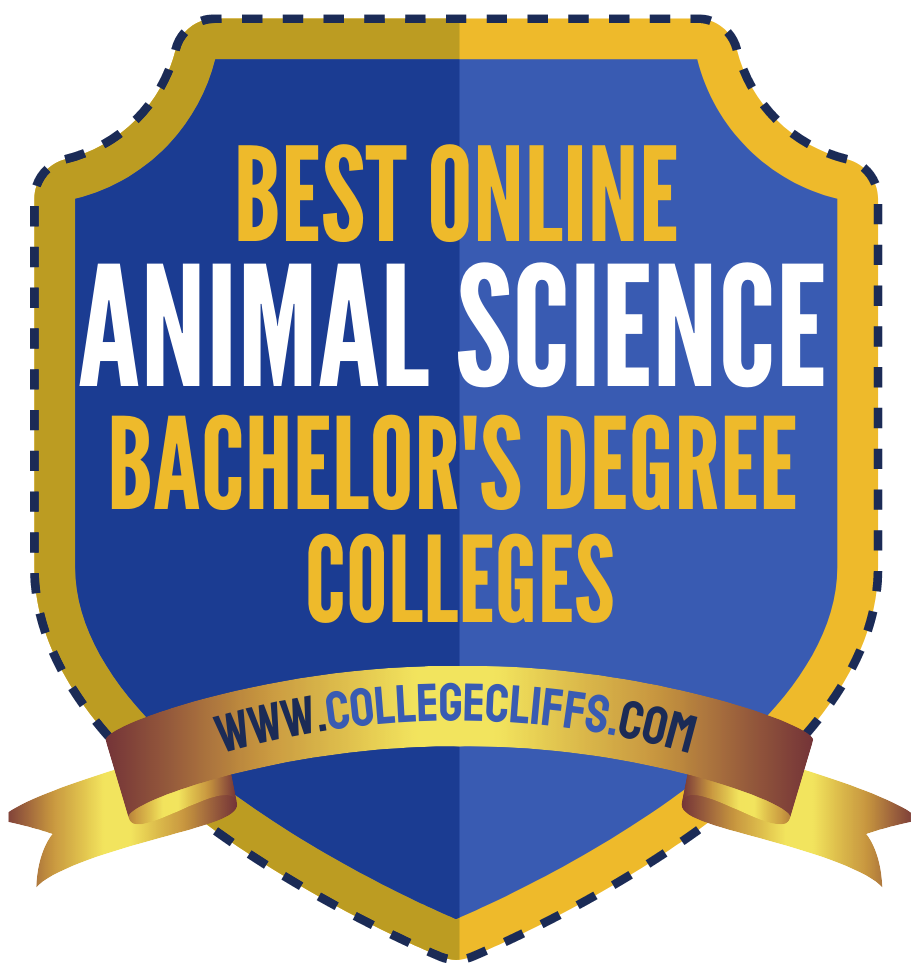 People-animal partnerships have been a vital element of our society, economy, and culture since the dawn of modern humankind.
Animal science is the study of the biological function of domestic and captive animals and their usage by humans. It focuses on modern, efficient, and ethical ways to care for and manage the animals who share our lives.
Featured Programs
A Bachelor of Science in Animal Science is an excellent educational option for students who are interested in studying the science of animals. It combines the study of biology, anatomy, physiology, nutrition, genetics, reproduction, and behavior of animals. Students acquire knowledge of animal behavior, the roles of animals in natural and managed ecosystems, and animal production.
They learn how to care for animals of all types and develop critical thinking skills through hands-on work with animals in both lab and field settings. Graduates go on to work in a variety of careers, such as in veterinary medicine, animal science research, animal management, wildlife conservation, animal nutrition, animal behavior, and livestock production.
Undergraduate students work with animals daily as they prepare for graduate school, veterinary school, or a career in teaching, agricultural production, or business.
Audio summary of this article here:


Because your choice of animal science school is crucial, we've compiled these rankings to assist you in making your decision. We aggregate our degree-level rankings, weighting them by accreditation, acceptance rate, and student satisfaction, to develop the top overall ranking for online animal science institutions.

Many colleges offer animal science degrees, making choosing a school a challenging task. However, the search gets harder since the Animal Science degree is scarce to find online.

We, at College Cliffs, carefully searched for schools that offer online learning for this undergraduate degree. But we made sure that the schools listed have the best online Animal Science study.

You can visit our Methodology section to understand further how we come up with results for the ranking.
---
Top 8 Online Animal Science Bachelor Degrees
Animal Science is one of the majors available in Kansas State University's agricultural and agriculture operations department. However, the admission process at Kansas State University is more selective, with a 95% acceptance rate.
Suppose you're one of the many students who prefer the convenience of online courses. In that case, you'll be pleased to find that K-animal State's science bachelor's degree program offers an online alternative.
Location:
Accreditation:
Higher Learning Commission of the North Central Association of Colleges and Schools
Program Features:
The animal products major will prepare students for a career in the food business, with coursework focusing on animal product wholesomeness and safety.
The production management major will prepare students for a career in animal husbandry, including animal breeding, feeding, care, and welfare.
Course Options:
Animal Products
Bioscience/Biotechnology
Business
Communications and Marketing
Production/Management
Science/Pre-Vet.
Admission Requirements:
Cumulative high school General Point Average (GPA) of 3.25 or higher
21 ACT composite score or 1060 SAT ERW+M score or higher
Minimum cumulative GPA of 2.0 on all transfer coursework for transfer students
Financial Aid:
What's Unique About the Program:
The institution offers the best Animal Science undergraduate program. Students will gain a basic science and animal biology foundation and understand business, food/meat processing, livestock management, technology, assessment, quality assurance, and food safety.

APU's BS in Environmental Science with a major in Animal Science combines animal science, policy, and management with natural and social science education.
The environmental science bachelor's degree online program will help students learn how science informs environmental management and how the environment works. This includes natural resource stewardship and pollution, fish and wildlife management, and hazardous materials management.
Location:
Charles Town, West Virginia
Accreditation:
Higher Learning Commission (HLC)
Program Features:
From an environmental standpoint, students will learn to comprehend today's social challenges.
Students will learn about the elements that influence environmental regulation formulation and compliance and the effects of historical and economic events on the environment.
Recognize how economic progress and sustainability are intertwined.
Discover how ecological disasters affect public health, productivity, and social and economic well-being.
Course Options:
Environmental Technology and Management
Fish and Wildlife Management
General
Regional and Community Environmental Planning
Sustainability
Admission Requirements:
High school diploma or equivalent (GED)
Proof of high school completion
Transcript of Records (transfer student)
Valid government-issued photo ID.
Military undergraduate students will submit a government-issued JST or CCAF transcript.
Financial Aid:
Military Grant
Scholarship
What's Unique About the Program:
The American Public University's Environmental Science BSc offers scientific training in natural and social sciences, focusing on the complicated link between science and public policy.

Animal Science at Unity College is well-known in the field of animal behavior. Unity College's animal behaviorist program is the only one that is available online. The accredited program, which began in the autumn of 2019, allows students to work full-time while pursuing an animal behavior degree.
Most veterinarian school entry requirements are met by Unity College's online degree, and numerous graduates have found work as animal caretakers, animal trainers, and lab technicians.
Location:
Accreditation:
New England Commission of Higher Education
Program Features:
Students are prepared to apply animal biology, chemistry, nutrition, and physiology to the study of animal breeding, genetics, growth, behavior, and management.
The program covers a wide range of animals, including cattle, companion animals, and pets.
Course Options:
Equine Science and Management
Companion Animal Care and Training
Sustainable Livestock Management
Admission Requirements:
First-year Students
Record of courses requiring a grade of C or better:
Three sciences (2 with lab components)
Four years of English
Algebra I
Geometry
Algebra II
2.4 high school cumulative General Point Average on a 4.0 scale
Transfer Students:
2.0 cumulative college General Point Average on a 4.0 scale.
Official transcripts from all previously attended universities
Financial Aid:
Military Grant
Scholarship
What's Unique About the Program:
As their world-class teachers and qualified staff work to make your professional and academic aspirations a reality, the school provides one-on-one academic and professional advising.
Students seeking jobs after graduation and those who wish to attend graduate or veterinary school will benefit significantly from this institution's animal science major.

St. Petersburg College offers one of the best online Bachelor of Applied Science in Veterinary Technology degrees. This program gives students the information they need to become leaders in their animal-related fields.
The curriculum teaches technical skills that apply to veterinarian technicians and leadership abilities that can be used in professions in animal science.
Location:

St. Petersburg, Florida
Accreditation:
Southern Association of Colleges and Schools Commission on Colleges (SACS-COC)
Program Features:
Students will participate in basic radiology, nursing, dentistry, anesthesia, surgical preparation, and clinical laboratory tests.
Students must finish 18 or 22 credits of general education requirements and work or volunteer in an animal hospital for 40 hours.
Course Options:
Advanced clinical applications
Veterinary hospital management
Combined clinical and hospital management
Admission Requirements:
2.0 or above (4.0 scale) General Point Average
GED transcripts. Applicants who have earned an AA, AS, AAS, Baccalaureate, or higher degree from a regionally accredited institution are exempt from this requirement.
Completion of the St. Petersburg College Admission Application.
Essay of college-level in Writing, Reading, and Math either through appropriate test scores or proper course completion.
Official transcripts of an AS or AAS degree of 60 hours in Veterinary Technology at an AVMA-accredited program.
15-hour semester of transferable general education coursework
Financial Aid:
What's Unique About the Program:
Online students have the same advanced training in animal anesthesia, dental hygiene, emergency and critical care, pharmacology, nutrition, behavior, finance, supervision, practice management, and legal and ethics as on-campus students.
Residents in Florida pay less than a third of the tuition charged to out-of-state students; students can combine on-campus and online learning to accommodate their schedules.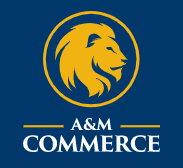 The Texas A&M's Veterinary Biomedical Technology program prepares students for careers in veterinary technology and animal sciences, two of the nation's fastest-expanding areas. To qualify for success in the animal science area, veterinary biomedical technology students study courses in veterinary technology and agricultural, biological, and chemical sciences.
This course will prepare students to assist veterinarians in preparing animals, equipment, and medications for examination and surgery. It emphasizes collecting specimens, performing laboratory, radiographic, anesthetic, and dental procedures, assisting in surgery, and providing proper animal and environmental husbandry.
Location:
Accreditation:
Southern Association of Colleges and Schools Commission on Colleges (SACSCOC)
Program Features:
Students will learn how to perform diagnostic testing and treatment options to help a veterinarian assess the health of their patients.
Work in small groups to learn from one another about a variety of veterinary and animal science topics.
Course Options:
Small animal practice
Humane care of animals
Large animal practice
Clinical and lab animal health
Veterinary office management
Admission Requirements:
Transcripts
Request Transcript Evaluation
ACT/SAT
Proof of Language Proficiency
Submit Sponsor's Statement
International Student Agreement Form
Financial Aid:
Grants
Loans
Scholarships
Student employment
What's Unique About the Program:
Texas A&M University collaborates on specialized areas of large and small animal care. Students participate in hands-on learning in a variety of animal facilities.
For more than 150 years, Oregon State University's founding college has carried out land-grant missions via instruction, research, and outreach. They connect with top enterprises and organizations across the state and around the world to provide our students with hands-on chances to make a difference.
The Agricultural Sciences major at Oregon State University allows you to choose which agricultural degree interests you the most and plan a course of study to help you reach your professional goals in animal science.
Location:
Accreditation:
Northwest Commission on Colleges and Universities
Program Features:
Students in the Agricultural Sciences online program can focus their studies on crop and soil science or agricultural business management.
Through primary and translational research, the degree aims to improve human well-being and the sustainability of plant, animal, and natural resource systems. This process is achieved through developing and implementing research, teaching, and extension programs that address critical challenges worldwide.
Course Options:
Management in agriculture
Agricultural law
Leadership development
World food crops
Environmental law
Animal/rangeland sciences
Organic farming and gardening
Environmental economics and policy
Admission Requirements:
IB Diploma with an overall score of 26 and higher or IGCSE 5 subjects with a 3.0 average using NCAA scale or 3.0 GPA High school diploma
English Test Scores of no more than two years old as of the start term requested.
SAT: evidence-based reading/writing score of 560
ACTE (ACT English) – 21
Two English composition courses (Writing 121+) with grades C- or better
English composition and one Speech Communication course (Communication 111+) with grades C- or better
IGCSE O or A-Level English with a grade of C or better (provisional results not accepted)
IB Diploma: Language A – Language and Literature (HL) with a minimum score of 5
AP English L & C – minimum score of 3
Financial Aid:
What's Unique About the Program:
All classes are created by OSU's world-renowned faculty, known for their research, knowledge, and creativity worldwide.
Students who attend OSU Ecampus obtain the same diploma as those who participate on-campus.
---
Frequently Asked Questions
What is a degree In Animal Science?
In the last 20 years, the rate of technological innovation in animal husbandry has increased. Animal production, research, and marketing skills are all being revolutionized by technology.
Advances in animal feeding, breeding, reproduction, and management techniques happened simultaneously as improvements in other agricultural activities over the last century.
Alternative feed sources have been discovered, as well as estrus synchronization agents, embryo transfer procedures, and new growth-promoting substances. Comparative research using animal models has also been a critical component of agricultural and medicinal advancements.
Many people take this degree for its fascinating discipline that applies to all animals and offers career prospects ranging from production to agribusiness and processing. It can provide a solid basis for various occupations and professional schools, including human and veterinary medicine and graduate school.
This degree can be completed in part-time portions to meet the hectic lives of working adults, thanks to today's modern learning options and technology. Some degrees are even available to be completed entirely online!
Animal science graduates gain a thorough understanding of animal biology and physiology. This course helps them understand how to deal with and care for a wide range of animals.
What are the common coursework Animal Science majors can expect?
Animal science majors typically take core classes like animal science foundations, animal nutrition, and animal reproduction and development.
Many programs require students to take specific animal care and management routes, pre-veterinary medicine, or equine science; thus, an advanced curriculum may differ.
Advanced study in business-related disciplines, such as agricultural business management, is required of animal care and management students. Advanced coursework in Organic Chemistry, Physics, and Avian Physiology is required of science and medicine students.
Students must also undergo internships in zoos and veterinary teaching hospitals in many animal science programs, allowing students to gain hands-on experience. Some universities even allow on-campus students to live rent-free for a year at one of the institution's animal facilities in exchange for ten weekly hours of animal care.
Other online programs incorporate real-world experience into their curriculum, allowing students to interact with dairy industry professionals by touring facilities and doing financial analyses of dairy enterprises.
How can you know now if this major is the right fit for you?
If you have a passion for animals, want to work in an animal-related business, or want to pursue medicine, this major might be the best fit for you. This major may be suitable for you if you're going to manage a farm, for example, because it will prepare you to make financial strategies and assess the economic viability of items.
An animal science degree might provide the pre-health background for medical, veterinarian, dentistry, or nursing school if you want to provide preventive and wellness care to animals or people. This degree may also be a good fit for analytical thinkers and problem solvers who want to work in Physiology or Nutrition Research.
How much do Animal Scientists make?
Domestic farm animals are the focus of animal scientists. They study diseases that affect farm animals, how they breed and develop, the best foods to feed them, and how animal genetics influences all of these features.
Animal scientists examine animal traits to increase the farming industry's efficiency and productivity.
The US Bureau of Labor Statistics emphasizes that most animal scientists need a Ph.D. in Animal Science for professional practice. Salary varies depending on the state and the company.
National Salary Statistics
The BLS estimated that an average animal scientist's pay is $85,870 per year or about $33.36 per hour. The lowest 10% earned $45,910, while the wealthiest 10% earned $145,780 or more.
Pay by State
The Washington Metropolitan Area had the highest average wage of any state that supplied specialized animal science salary data to the BLS in 2021, at $117,270 per year.
Pay by Employment Setting
The highest-paid animal scientists earned an average of $119,740 per year working for the federal government. Animal scientist compensation in management of organizations and enterprises averaged $113,390 per year, compared to $86,300 for merchant wholesalers.
Colleges and universities employed around one-third of animal scientists, who received an average yearly income of $62,310, while research and development employees earned $100,150.
Job Outlook
Animal scientists are expected to increase by 8%, which is quicker than the average for all jobs between 2021 and 2031. Because animal scientists are in short supply in the United States, this expansion rate will only result in roughly 2,520 new positions. As current animal scientists retire, other posts may become available. The majority of new animal scientist employment is projected to be in the private sector.
What are the possible career options for an Animal Science degree holder?
It's common knowledge that not all medical students go on to become doctors. So, why do some people believe that getting a degree in animal science locks a profession as a veterinarian?
We've come up with animal science occupations that a degree holder can pursue because this adaptable degree is anything but a one-trick pony.
Agricultural scientist
Working as an agricultural scientist could entail, for example, analyzing soil, feed, or breeding procedures to help drought-stricken farmers improve their animal and crop conditions.
Alternatively, you could be researching our bushlands to predict and prevent dangers to Australian wildlife, such as bushfires, floods, and insect infestations. You won't be working with animals every day, but you will be contributing to their protection.
As of 2021, the average Agricultural Scientist salary in the United States is $74,160. However, salaries frequently range from $44,160 to $128,160. Salary ranges rely on various things, including schooling, certifications, supplementary talents, and the number of years you've worked in your field.
Salary.com lets you decide your exact pay target by providing more online, real-time compensation data than any other website.
Biosecurity researcher
Some countries, such as Australia, take biosecurity very seriously, which means you and your animal science degree will have plenty of work prospects in this field.
Biosecurity researchers investigate potential dangers to our distinctive flora and fauna, as well as the safety of the Australian population (like bioterrorism or illegal imports). Then they come up with remedies, such as vaccines or stricter security procedures.
The typical yearly income for a biosecurity researcher is roughly $55,000 per year, but this amount can vary depending on the working environment and level of experience. Those working for government public health agencies, or those with several years of experience, can earn far more than the average monthly pay.
Ecologist
With climate change threatening our global ecosystems, it's more critical than ever to have qualified ecologists working to protect our environment. Ecologists study animal-environment interactions to learn about extinction danger and the impact of commercial activities on local wildlife.
Ecologists' salaries vary widely depending on the type of profession, the level of schooling required, and the individual's amount of experience as an ecologist. An ecologist's annual salary ranges from $61,445 to $77,600. Only a few ecologists earn more than $100,000 a year.
Animal health and welfare professional
Professionals in animal health and welfare are just as concerned about the health of our human population as they are about the well-being of our furry pets.
Management of animal-to-human illnesses, such as swine or avian flu, is a significant challenge in this field. Alternatively, you may be concerned about the health and safety of animals employed in the meat, dairy, and fiber sectors.
The average annual pay for Animal Health in the United States is $61,839 a year.
Animal ethicist
How can we ensure that animal testing is both ethical and humane? Animal ethicists are in charge of this. They collaborate with other researchers to guarantee that the Australian animal ethics code is followed. If they're not on the front lines, they're working in government to pass legislation ensuring that animals in all industries are treated humanely.
As of 2021, the average Animal Ethicist pay in the United States is $107,455, with a salary range of $96,899 to $121,685. Salary contents rely on a variety of things, including schooling, certifications, supplementary talents, and the number of years you've worked in your field.
Animal nutritionist
Animal nutritionists collaborate with veterinarians, farmers, and zookeepers to create diet plans for animals at all stages of life, whether it's ensuring an orphaned chimp gets an adequate substitute for mother's milk or ensuring a racehorse gets the right amount of energy for performance and endurance.
Animal nutritionist salaries will depend on years of experience, the level of education, and the specific nature of their work. However, the median annual salary is $77,353, the top 10% Annual Salary is $94,935, and the bottom 10% Annual Salary is $61,026.
Environmental policymaker
When politicians need advice on constructing their environmental policies, they turn to ecological policymakers. These guys investigate the intricacies of the issues we're dealing with and devise solutions for resolving them. They also take into account financial considerations while making decisions, as well as whether present tactics and policies are effective.
The average annual pay for an Environmental policymaker in the United States is $78,987.
Animal conservationist
What can animals do to defend themselves if their waterholes dry up or disease spreads quickly through their ecosystems? That's where a profession in animal conservation comes in.

Conservationists are attempting to keep the delicate balance of environmental circumstances and animal welfare in the wild intact.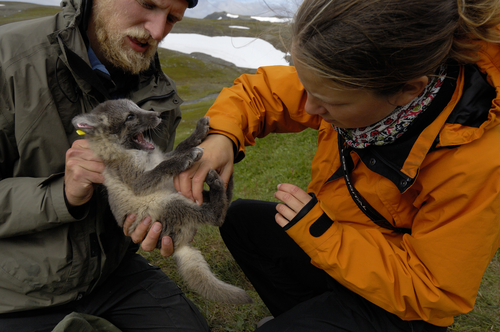 They'll accomplish this, for example, by preventing bushfires and monitoring water supplies for toxins.
Animal Conservationists can earn an average yearly salary of $59,847, or $29 per hour. On the low end, they can earn $40,735 per year, while the higher end can earn $85,682 per year.
Animal physiotherapist
Physiotherapy is used to help animals regain and maintain mobility, function, independence, and performance. It is used in various treatments, ranging from treating joint or spinal issues to rehabilitating fractures or injuries.
Domestic pets, agricultural animals, and exotic pets are all treated by animal physiotherapists, while horses, dogs, and cats are the most common.
The majority of Animal Physical Therapist salaries are currently between $61,000 (25th percentile) and $100,000 (75th percentile).
Veterinarian
If you like to work with various cute animals, becoming a veterinarian might be your profession. You might work in a private veterinarian clinic, vaccinating, neutering, and combating infections as much as you like.
Alternatively, you could choose to work with exotic or commercial animals. Veterinary care is required for snakes, crocs, birds, monkeys, cattle, pigs, and horses. Just be cautious about which ones you choose to snuggle.
The median annual wage for veterinarians was $100,370. The median salary is when half the workers in an occupation earn more than that amount and half earn less. The lowest 10 percent earned less than $60,760, and the highest 10 percent earned more than $165,600.
What are the working conditions for an Animal Scientist?
The working conditions for an Animal Scientist vary depending on the job. Animal Scientists typically work in laboratories, offices, and outdoors. They may work in a variety of settings, from a research laboratory to a livestock farm.
Animal Scientists may also work with various types of animals, from domestic animals to wildlife. They may spend a large proportion of their time collecting and evaluating data, as well as designing and carrying out experiments.
The job generally requires the Animal Scientist to be on their feet for long periods of time and be able to lift and carry heavy weights. They may also be required to work in extreme weather conditions and work in close contact with animals, in which case they must use caution and take necessary safety precautions.
---
ALSO READ: