One of the least aspects that prospective students consider when choosing a college or university is their alumni. Not many bother to explore the school's networks, thinking that it's a long way ahead of them anyway.
Both parents and incoming first-year students are searching for colleges based on a set of factors, often overlooking the efficacy and impact of a solid alumni network. However, most people do not realize that this network contains the most significant people in your college career.

The Importance of College Alumni to a University or College
Featured Programs
So why do you need to take into account a school's alumni? A vibrant and diversified workforce of graduates is surely beneficial and a potential resource for you even after leaving college. They are capable of establishing future relationships with you in ways and opportunities you may never expect.
In an article published by Red Brick Research, it mentions why having a solid and supportive alumni network is vital to an institution's growth and success.
University of Bath's Head of Alumni Relations, Molly Southwood, mentions that such alumni relationships allow the university to gain from the skill set and knowledge of their graduates, in which they can give back to the current students, to the organization, and as well to each other.
And as Peter Lock, an Alumni Relations Officer at Bournemouth University, puts it, "No one can be better be ambassadors of your university than your graduates!"
Bigger alumni networks mean a wider pool of contacts and connections with people from various industries. From business and job opportunities, and mentorship to industry information, partner referrals, and news about different segments of society, an alumni association contributes to your entire personal and career life's relational interactions.
RELATED: US Presidents: What US Universities Did They Attend?
What Makes a Great Alumni Association
Nothing compares to a group that treats each other as a family and is always willing to lend a hand to fellow alumni. An alumni association linked to a school should constantly seek excellence and is vital and alive in its community and activities. It should be exuding an environment where current students will likely get involved from the first time they enter higher education.

Four pillars contribute to the retention and growth of a school's alumni association. These are the ecosystem that comprises the network to make it last a lifetime:
Current Students
Alumni / Graduates
Families
The staff of the school
These four elements are responsible for forming the community with unparalleled dedication and establishing a culture of their own. Hence, if you are looking for a family to belong to, keep in mind to seek an atmosphere that has the best of these four pillars.
You need to consider the location and the size of the alumni community you would like to be a member. Some networks should probably be stronger in specific areas and states of the country or industries in the society. And as for size, it is a no-brainer to choose a larger community. The larger your circle is, the more people you can fill it with.
RELATED: The Rich And Famous: Where Did They Go To College?
The Perks of Being an Alumni Member
As a fresh student in a university, becoming a member of the Alumni Association might probably be the last thing you'd like to check off your to-do list. But here are the reasons why you need to take advantage of the benefits of a great community that you can still make use of, even after finishing college.
Career Opportunities and Services
Exclusive career counseling or alumni career job fairs are often held in educational institutions where past students can be offered better job positions and opportunities. If you are looking to change jobs, eye a promotion, or scout for great candidates for employees in your own company, your university career center will be a great tool for you to accomplish such goals.
Besides the alumni-exclusive free resources such as webinars, networking events, online videos, and exclusive job postings, you should also not pass on the continuing education classes and programs that offer alumni discounts. These will all contribute to your career growth.
A Pool of Contacts (Network)
Being a member of your alumni network automatically gives you the privilege of an immensely wide pool of professional contacts. No matter which industry they come from, since you all have one thing in common, building a professional relationship is already one step easier than normal.
Using your online alumni directory could sometimes come in handy when you would like to know more about the business, the company, and it's systems.
Banking and Financial Services
Some university credit unions favor their alumni by providing them the benefit of having lower fees, cheaper car and mortgage rates, and more personalized service. You are given the financial flexibility you need by taking advantage of using your university-branded credit cards, which often have competitive interest rates.
Current college attendees and even graduates also receive special discounted rates on cars, homes, or even health insurance. This will depend on your school's offered bundle deals, but you can fully take advantage of this perk for sure.
RELATED: 10 U.S. Colleges That Produce The Most Doctors

---
Biggest College Alumni Networks in the U.S and their Most Famous Alumni
Known for having a 62.4% average percentage of alumni donors, Princeton University is ranked as the second most generous alumni. They have about 83,500 alumni members in their network, all over 155 countries worldwide. They have active recognition programs for their alumni members through general achievements or their Reunion activities. 
With its diverse pool of alumni members, it found that Princeton University had two alumni who were previous presidents of the U.S., and three honorable justices who had served on the U.S. Supreme Court. They are active in holding school-sponsored volunteer programs and events.
Princeton University's Most Notable Alumni:
Graduating with a summa cum laude honor from Princeton University, Jeff Bezos had proven his talents and skills way back in college. He is currently known to be the richest man globally, being the founder of a renowned company, Amazon. He was a part of the Quadrangle Club in Princeton and earned a Bachelor of Science in Engineering with majors in Electrical Engineering and Computer Science. One of his generosity towards his alma mater was shown through his gift of $15 million.
Robert Mueller III is an American lawyer and was designated as an FBI director for 12 years. He was a Princeton University graduate who currently holds the status of being one of the nation's leading strong influencers fighting against terrorism. 
Princeton Alumni Weekly chose Mueller for their Tiger of the Week article in recognition of his contributions to society and his industry. 
Holding one of the most stable alumni associations in the country with the best alumni networks imaginable, Stanford University continues to position itself on the top as always. As an alumni member, you will be given many perks such as employment options, essential events, and unlimited access to their alumni center, which boasts a business center, library, café, and even a bicycle rental. Stanford Magazine also features an alumni section where you can find connections with other fellow alumni. 
The pool of alumni members of Stanford consists of many U.S. senators, astronauts, academic leaders, and entrepreneurs who have paved their paths to success in their fields of expertise. The Council of Aid for Education acknowledged the charitable efforts established by Stanford University as they became the top school that had given the biggest charitable donations in 2012.
Stanford University's Most Notable Alumni:
As a highly notable alumnus of Stanford University, Herbert Hoover was the 31st president of the United States. He donated $50,000 to the school in 1919, which was used to support the Hoover War Collection establishment, which showcases primary materials collected in World War I.
William Reddington Hewlett was the co-founder of the Hewlett-Packard company. He was a very generous alumnus of Stanford University, and his vision was to support the school in being one of the world's finest research universities. During his time of death in 2001, Stanford's then-university president, John Hennessey, mentioned that they grieved the loss of a loyal supporter who was also a trusted friend and an adviser in their institution. 
He served as an inspiration to the school by always urging it to strive to be the best that it can be.
William's father was a Stanford staff, so he also enrolled and finished his higher education at the same institution. The Hewlett-Packard company that reflected his spirit for innovation and technology is a pioneering firm impacting what Silicon Valley is today.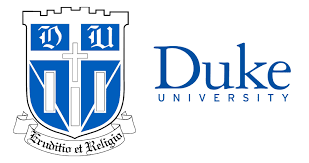 Established in 1838, Duke University is one of the educational institutions with a strong alumni network in the country. They have recently built Duke's Karsh Alumni Center, which is equipped with cutting-edge facilities that can cater to their alumni members' needs.
It comes with an office building, a pavilion for large events, and a meeting facility. They continue to aspire graduates, as they maintain their promise of following them wherever they may go.
Duke University seeks to continue inspiring its alumni through Duke Magazine, where you can read updates about the campus and its upcoming plans. The pool of alumni members at this university comprises industry leaders who are making a difference in the world today.
Duke University's Most Notable Alumni:
After Steve Jobs, Tim Cook was named Apple's CEO. He finished an MBA degree at Duke University and has been a member of is the Board of Trustees. Cook lives out the values taught at Duke University, highlighting innovation and service. Aside from his groundbreaking contributions to the tech industry through Apple's products and discoveries, he is also an active advocate for social justice.
Acquiring three gold medals in Olympics Swimming, Nancy Hogshead-Makar is more than an athlete. She was awarded the first swimming scholarship offered by Duke University. And she became the first female that got inducted into the Duke Athletics Hall of Fame. She is a civil rights lawyer and the CEO of Champion Women, which is a non-profit organization promoting legal advocacy to protect girls and women in sports.
Her efforts to protect women's rights and promote diversity have been up and running for eight years. Hogshead-Makar helps raise awareness of sexual harassment, abuse, and assault issues. 
Having a combined network from different majors, including those from Harvard's Business School and Harvard's Law School, the alumni association of this university has been structured solidly ever since. Its purpose is to make the school grow as they create a mutually beneficial relationships among each other.
Its mission is to be one of the best and most reliable alumni associations in the U.S. They conduct many awarding ceremonies, hold international events, reunions, and club activities, and offers continuing education to all its graduates.
Harvard University currently holds the title of being the oldest university globally, with its founding date in 1636. Their innovation and excellence have always been adored and looked up to by everyone for many centuries. They currently hold first place in the ranking for the most prestigious and reputable universities in the world.
Harvard University's Most Notable Alumni:
Before J. Paul Austin became the Chairman, President, and CEO of the Coca-Cola Company, he first joined the company by working in the legal department and supervising bottling plants. During his reign as the CEO of Coca-Cola, one of his astounding achievements was the unprecedented tenfold growth of earnings from $46.7 million to $567 million in 1962. He was responsible for engaging the company's brand in effective advertising, resulting in a successful global impact.
He took up Liberal Arts and proceeded to study Law, both finished and accomplished at Harvard University. His strong business leadership and keenness in achieving his goals led the Coca-Cola company to become a prominent industrial giant in the beverage industry.
Gerald Chan is an American billionaire whose name is always associated with his brother, Ronnie Chan, as they run their company, Hang Lung Group, together. They founded Morningside, which is a private investment group that deals with private equity and property investments.
He studied for a master's degree in Medical Radiological Physics and graduated from Harvard University in 1975, and he also continued pursuing a doctorate in Radiation Biology, which he finished in 1979. What makes this business tycoon an interesting notable alumnus at Harvard is their financial contribution, making them one of the most generous alumni in history.
The school had used the Chan brothers' recent gift to Harvard to finance their projects and constructions for the Harvard School for Public Health. Their donation, which holds a total of $350 million, is the second-largest gift given to the school on record.
The Alumni Association of the University of Chicago offers many perks and benefits to all its members and families. These include resources such as libraries, facilities, online webinars, and even discounts on training. School clubs, UChicago insurance, and benefits plans are made available for all of their alums. Their alumni clubs offer a very diverse and wide pool of connections worldwide with specific community groups managed by their respective leaders. 
Boasting 180,000 total members of their alumni network, you will have an opportunity to meet with the most prominent names in several industries in the world. They are engaged in a program called "Hire a Maroon," which allows alumni to recruit from the UChicago student body members.
University of Chicago's Most Notable Alumni:
Brady Dougan was known to be an American banker who graduated with a B.A. in Economics and an MBA in finance at the University of Chicago. Before becoming the CEO of Credit Suisse Financial Products, he started his career at the Bankers Trust and continued his humble path, which eventually led him to the CEO position.
Not only is he known as a successful businessman, but he was also a philanthropist. He had donated $25,000 to Vanderbilt University. According to the New York Times, Dougan was recognized for his work ethic and was even referred to as "legendary." He was also the youngest CEO on Wall Street when he led the Credit Suisse Investment Bank in 2004. Because of his achievements, the University of Chicago named one of its North Campus Residential Commons after him.
Known for being the co-founder of AQR Capital Management and a successful American billionaire hedge fund manager, Cliff Asness hired his fellow University of Chicago alumni Robert Krail and John Liew. Together, they developed a computer model capable of reading up-to-the-minute data to identify the cheapest value stocks. This strategy was found effective in commodities, currencies, and everything in the economy.
He maintains a strong reputation in the hedge fund industry, known for his character as a frank and straightforward person. He was also popular for his skeptical approach to Wall Street's unending optimism.

The Connect feature of the Alumni Association of the University of Illinois is very active through their U.S. Regional Clubs, International Clubs and Contacts, and Special Interest Groups. Aside from all their activities and events for all alumni members, they also have an EXPLORERS Alumni Travel Program, by which you can connect, participate, and travel with fellow alumni in different places all over the world. This is a great opportunity to build strong professional and personal relationships with each other.
The University of Illinois System contributes $17.5 billion to the economy of the state annually. This is made possible through all of their research activities, hospital, and business contributions.
They have offered about 171,300 jobs in total, which means that they have largely impacted and helped the local community provide enough job opportunities to the locals.
The University of Illinois' Most Notable Alumni:
He finished Computer Science at the University of Illinois and runs successful business technology ventures. He was born in Taipei, Taiwan, but lived in the U.S. ever since he was eight years old. Some of his accomplished businesses include Youtube, AVOS Systems Inc., and MixBit.
He also joined Google Ventures in 2014. He was awarded a Laureate of the Lincoln Academy of Illinois, annually given by the U.S. State of Illinois. Aside from this, he was also awarded the Order of Lincoln, given by the Governor of Illinois. 
Stoppelman obtained a degree in Computer Engineering at the University of Illinois. As Yelp's CEO, he is known for practicing a different management style approach in his office. He would sit among his employees instead of having an exclusive private office. He made it to the top CEOs in America's list. 
His company, Yelp, is a social networking site that can allow you to post reviews, rate businesses, and view others' reviews and ratings as well. Helpful information is provided to benefit both the customers and businesses to build trust with each other. This technology helped many people around the world so far.

The Alumni Association of Hillsdale College was established in 1865. Some of the online features on their Alumni page are the Association & Directory and Alumni Board. You can try to find your past classmates and university peers through their member directory. It is indeed an effective way to rebuild connections with former acquaintances.
The Alumni Board, it works as the executive branch of the Alumni Association. They are operated by 30 members and are responsible for organizing fundraising events, Homecoming, and other alumni happenings. 
Hillsdale College Alumni are highly active in supporting and mentoring both the students and graduates through their Career Services. They focus on promoting alumni-student relationships and even assist those who want to get admitted to the College.
Hillsdale College's Most Notable Alumni:
As one of Hillsdale college's notable alumni, LaMarcus Adna Thompson was famous for inventing various gravity rides. He was an American Inventor and businessman and was often called the "Father of Gravity." He was responsible for building the first roller coaster in the world. He also established his business empire, LA Thompson Scenic Railway Company, which focused on constructing and designing classic roller coasters and supplying different kinds of rides for global amusement parks.
He was naturally skilled in the mechanical field and a genius at designing and building moving machines. In Michigan, he attended Hillsdale College and had experience working in a wagon and carriage company before he finally established his own business.
He graduated from Hillsdale College in 1869 and was recognized worldwide as an American poet, editor, and lecturer. He created many poems that have been popular among many Americans to date. His first work after finishing college was as a newspaper journalist in Hillsdale.
The poem piece placed him into literary prominence was entitled "Over the Hill to the Poor House," which talks about the reality of indifferent families in society. Throughout his career life, he remained active in his college fraternity.
With 23 campuses all over America, four million people worldwide are proud to be members of the big alumni network established by California State University. They aspire to find many ways to engage their graduates and stay active as members of their alumni association.
The members of their alumni are remarkably diverse. California State University has always been committed to societal engagement, service, and public service, and its educational specialties fall under programs in science, business, engineering, education, nursing, and humanities.
California State University's Most Notable Alumni:
As stated in an article entitled "The Rich and Famous: Where Did They Go to College?" Steven Spielberg graduated from California State University. Although he was some units short of his college education in 1965, he pursued it 33 years after and finally got a degree in 2002. The reason for his delay in finishing college was his success and passion for the filmmaking industry.
He is famous for producing many Hollywood movies that are presently famous all over the world. He is a successful academy-award-winning director, producer, and screenwriter. Some of his famous films are "Jaws," "E.T," and "Avatar." He has handled diverse kinds of movies that range from Science Fiction to Fiction Fare. Spielberg was inducted into the California Hall of Fame for his commitment to the craft. 
Known as a retired CEO of the Boeing Company, James Bell worked for the said company from 1996 to 2011 and finally stopped working in 2012. He acquired a bachelor's degree in Accounting from California State University. He was awarded a partial scholarship but worked his way through until graduating from higher education.
Through his first-hand experience with racism when there was a conflict regarding civil rights in the late 1960s, he was able to champion diversity and became an advocate to fight against racial segregation at CSU. He was the first African American who became a university dean and vice president in the California State University System.

With its various Alumni Relation awards, Johns Hopkins University is placed among the top-ranking alumni networks in the U.S. All their members try to stay connected with each other as they share updates and resources to help and benefit each other. Aside from awards, they usually conduct fun events and nationwide programs.
Through their unity as an educational institution, they have always been successful in overseeing research and discoveries. As a pioneer in the research sector in America, they are expected to continue leading more medical industry discoveries. Aside from its successful pool of alumni members, this educational organization also boasts one of the finest faculty staff members.
John Hopkins University's Most Notable Alumni:
He had served three terms as a mayor in New York City, but other than being a famous politician, he was recognized as a philanthropist and business leader. He had committed to donating a record-breaking amount of $1.8 billion to Johns Hopkins University, his alma mater. This donation is intended to support undergraduate projects and systems in the school.
His donation proves how much he values higher education and his persistence in encouraging young learners to pursue college. Through this generous act, he expresses his devotion to his previous university. He inspires current students as he tries to help enrich their lives through his financial contribution to the school.
Woodrow Wilson, the 28th U.S. president, finished his Ph.D. education at Johns Hopkins University. He was an American scholar and statesman recognized for his high-minded idealism. During World War I, he effectively led the country and established the League of Nations, which earned him a 1919 Nobel Prize for Peace.
He was also responsible for submitting a constitutional law allowing women to vote. Although he had dyslexia, he pursued finishing different degrees at several universities. He was the only president who finished a Ph.D. in government and history.

As an alumnus of Hendrix College, you will be able to open and manage your account on their Alumni page. You can also have access to their Alumni and Parent Directory. Their alumni association welcomes future students, current ones, faculty and staff, friends, and of course, all alumni.
Their events are planned out monthly, and you can check the details on their site too. Hendrix College is nationally recognized for its quality education and value. It was founded in 1876 and has been affiliated with the United Methodist Church ever since 1884. Hendrix is recognized as one of the best liberal arts colleges in America.
Hendrix College's Most Notable Alumni:
As one of the most popular Hendrix College notable alumni, Douglas Blackmon gave honor to his alma mater by being a Pulitzer-winning author of Slavery by Another Name: The Re-Enslavement of Black Americans from the Civil War to World War II.
He also became a bureau chief at the Wall Street Journal, responsible for managing the paper's coverage within Southeastern U.S.  His journals and publications contain key news and social issues like race, poverty, politics, and global warming. And this had even added more significance to his contribution to society and the journalism industry.
She is an American stage director, opera conductor, and impresario who finished her violin major at Hendrix College in 1944. In 1952, Caldwell became the head of the Boston University opera workshop. And she finally started the Boston Opera Group, to which she funded an amount of $5,000. It had been renamed the Opera Company of Boston, and she structured different and wide ranges of operas. She was keen on putting together a different variation on standard operas.
She was able to pull off full-scale opera productions that used unconventional approaches. This led to excitement and drama under her direction and leadership. Through her contemporary approach and unending commitment to extensive rehearsals, she impacted the opera culture to maximize musical content quality.

Brunonia is the name of Brown University's alumni association. This entails a pool of alumni directories, clubs, events, activities, and even welcome kits for those who have moved to different areas. Some of their most unique and interesting events and programs include The Brown Travelers Program, the Campus Dance, and Reunion Weekends.  As an alumnus of this university, you can have a discount on insurance rates.
You will also have free access to Rosetta Stone and the Maddock Alumni Center, which is open all year round. Brown University is known as a colonial college and an ivy league university. They respect and admit students of any religious affiliation; they were the first university to do so.
Brown University's Most Notable Alumni:
The 35th U.S. President, Joh F. Kennedy, was always on the radar of many media organizations and companies because of his family's fame. In 1995, he launched George magazine, which became successful because of his political influence and celebrity status. President Kennedy majored in American Studies and graduated from Brown University. A journalist, lawyer, and magazine publisher, he studied Law and passed the bar exam on his third attempt. Unfortunately, he died young, at 39, in a plane crash back in 1999.
Popularly known for starring in the movie Harry Potter, Emma Watson is more than a pretty face with amazing acting skills. In 2015, she was Time Magazine's 100 Most Influential People in the World. She has starred in many successful films, in which she started acting at a young age. Forbes and Vanity Fair also ranked her as one of the world's highest-paid actresses.
She had a degree in English Literature, which she finished at Brown University. And she is also an activist responsible for holding a gender equality campaign. In July 2014, she became a U.N. Women Goodwill Ambassador. She advocates for young women's empowerment and gender equality.

Active in hosting many reunions each year, Dartmouth College's alumni association highly promotes relationships between alumni members. They also hold events like Camp Dartmouth Weekends and participate in sports competitions and rivalries against other schools and universities. They also offer Dartmouth Alumni Travel, which offers 35 international trips to all the alumni members and families.
Another series is also designed to explore the world's tallest mountains.  Dartmouth College is the 9th oldest school in the country, a member of the original colonial colleges before the revolution. Dartmouth consistently makes it to the U.S. News and World Report's list of U.S elite research schools.
Dartmouth Colleges' Most Notable Alumni:
Acknowledged as "Dartmouth's favorite son", Daniel Webster was not only an alumnus of Dartmouth College. He contributed to the efforts of defending Dartmouth during the Dartmouth College Case. As a successful and hard-working lawyer, his pledge of devotion to his alma mater was proven true during this case. 
He was one of the prominent lawyers in America during the 19th century. He represented New Hampshire and Massachusetts in the U.S. Congress and had also served as the U.S. Secretary of State during three presidents: William Henry Harrison, John Tyler, and Millard Fillmore.
Her real name is Vera Mindy Chokalingam, and she is a famous American actress, comedian, writer, director, and producer. Among her awards and achievements include nominations for the Primetime Emmy Award for Outstanding Comedy Series. Her biggest break was a FOX comedy series entitled "The Mindy Project" that she created produced, and starred in.
She graduated from Dartmouth College with a bachelor's degree in Playwriting. Her major was Classics, and she studied Latin too. In her second year in college, she also worked as an intern on Late Night with Conan O'Brien.
MORE INTERESTING READS:
Top 10 Deans In U.S. Colleges And Universities
50 Top U.S. College and University Presidents
15 Best College Football Coaches of All Time
15 Best College Football Players of All Time