In order to be president, there are three requirements you must fulfill to be eligible for candidacy: you should at least be 35 years old, have been in US residency for 14 years, and be a natural-born US citizen.
While there are no educational requirements to become the president, if you look closely and do a little digging, you will see that there is a clear trend: most of the presidents in the United States are products of the most reputable institutions among the top list if US universities.
Featured Programs
Attached to the presidency is an incomparable stature, so there's no question why most of those elected have had exceptional educational attainment.
The Constitution does not prescribe educational requirements for the presidency, but the track record of presidents would tell you that majority of US Presidents took college seriously.
Among the 44 presidents, 34 had earned at least a bachelor's degree. Out of those 34, 32% of them got an advanced degree. But there are also those who have no formal degree.
Nine of the 44 presidents didn't go to college, including George Washington and Abraham Lincoln, but proved to be great they ended up on Mount Rushmore.
While the list of colleges attended by US presidents is in fact too many to mention, here are the Top 5 US universities that are worth checking out, as they produced the most number of national leaders:
Harvard University
Presidents produced:

Founded in 1636, Harvard University has existed longer than the Office of the President of the United States itself. This famed institution in Massachusetts has produced seven presidents, over 16% in all. It is home to the most number of presidents than any other school.
John Adams was the first president product of Harvard and was also the first-ever president to earn a college degree. His son and future sixth president, John Quincy Adams, also graduated from Harvard.
Both of them received two degrees from the institution. John F. Kennedy also earned his diploma in international affairs in 1960 from the prestigious school.
There are also presidents who attended graduate school in the university. Both Rutherford B. Hayes and Barack Obama earned their law degrees from the university. George W. Bush earned his MBA after graduating from Harvard Business School.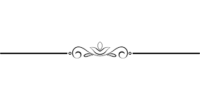 Yale University
Presidents produced:

The New England Ivy League school produced five, or 11%, of the US presidents. Taft, the Bushes, Ford, and Clinton were all "Yallies." William Howard Taft was a wrestling champion and also graduated second in his class in 1878.
George H. W. Bush was the captain of the baseball team there and earned his degree in economics in 1948. His son, George W. Bush, also attended Yale University and earned his B.A. in History in 1968.
Gerald Ford received his law degree from Yale Law School in 1941. Bill Clinton also went to earn his Juris Doctor degree. It was there that he met Hillary Rodham, his future first lady, and future presidential candidate, who was also studying there for her law degree.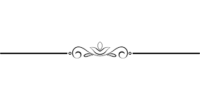 Princeton University
Presidents produced:

Before he was president, Woodrow Wilson served as the 13th president of Princeton University. After earning his undergraduate degree there, he served as faculty, teaching politics and law.
Because of this, the Woodrow Wilson School of Public and International Affairs was named after him.
James Madison also attended the school when it was then The College of New Jersey. In his time there, he went on to found what is now the oldest debate union in the country. John F Kennedy also went there briefly before transferring to Harvard.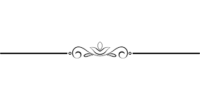 The College of William and Mary
Presidents produced:

The College of William and Mary is the second oldest college in the country, next to Harvard. Founded as a royal English college in the 1600s, it has schooled presidents like Thomas Jefferson, James Monroe, John Tyler, and George Washington.
Although it has not produced any presidents in the last couple of centuries, it was a heavy hitter and a popular school for our early American founders.
George Washington didn't earn a formal college degree but rather received a surveyor's certificate and also served as the school's chancellor. John Tyler graduated from the college in 1807 and also became chancellor. James Monroe studied for a year in college.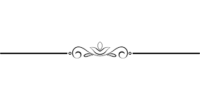 Columbia University
Presidents produced:

Founded in 1754 as King's College by the royal charter of King George II of England, Columbia University is the oldest college in New York City and the fifth in the whole country.
Presidents Theodore Roosevelt and Franklin D. Roosevelt had attended Columbia Law School but withdrew from completing the program. They were also awarded posthumous Juris doctor degrees in 2008.
Barack Obama, originally from Occidental College, transferred to the university in 1981 and later on graduated with a degree in Political Science in 1983. Former president Dwight Eisenhower did not graduate from the university but served as the school's president in 1953.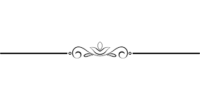 Stanford University
Presidents produced:
Located in Stanford, California, Stanford University is one of the top educational institutions in the U.S. and beyond. It was founded by Leland Stanford and his wife Jane in 1885. Since then, the university has produced outstanding students who later became noteworthy in their own right, including one U.S. president.
Herbert Hoover arrived at Stanford only six years after its founding. Neither wealthy nor from a distinguished family, Herbert was given his first real chance at Stanford and he has spent a lifetime giving back to his alma mater.
The 31st president of the United States was instrumental in the foundation of the Lou Henry Hoover House and the Graduate School of Business among many others.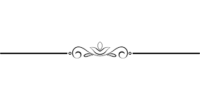 Georgetown University
Presidents produced:
Making its home in the nation's capital, Georgetown University gives its students unparalleled opportunities to learn at leading scientific centers and institutes as well as top policy think tanks.
It is not surprising that the school produced one U.S. president. Before attending Yale Law School and Oxford University, Bill Clinton acquired his undergraduate degree at Georgetown University. While there, Clinton was class president and also served on the student council.
Lyndon B. Johnson also attended Georgetown's law school but he later dropped out.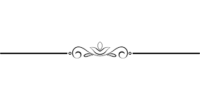 Johns Hopkins University
Presidents produced:
Famed for being America's first research university, Johns Hopkins University has revolutionized higher education in the country. One of the most notable alumni to have passed its halls was Woodrow Wilson, the 28th President of the United States.
Wilson went to Johns Hopkins University to study government and history, writing Congressional Government which was later published in 1885.
The book was accepted as his dissertation for his doctorate in political science, giving him the distinction of being the only U.S. president to hold a Ph.D.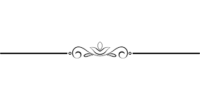 Texas State University
Presidents produced:
Located in San Marcos, Texas State University was formerly known as Southwest Texas State Teachers College. It is the only university in Texas to have produced a president.
Lyndon B. Johnson had entered the college in 1927. There he earned a bachelor of science degree and a permanent high school teaching certificate. The 36th U.S. president majored in history and minored in English and social sciences.
Johnson has a statue in the Quant in front of the Flowers Hall, a tribute commissioned by the Associated Student Government and created by the acclaimed sculptor, Lawrence Ludtke.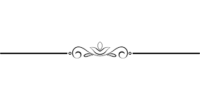 University of North Carolina at Chapel Hill
Presidents produced:
Known as the nation's first public university, the University of North Carolina at Chapel Hill first opened its doors to students in 1795. Throughout its long and storied history, the university has honed brilliant minds.
One of its most remarkable graduates was James Knox Polk, the 11th president of the United States, who was known to excel in his time there as a student. He is most remembered for his successes in foreign policy, leading the country to victory in the Mexican-American War.
In 1997, the university unveiled a bronze statue of a young Polk, sculpted by Stephen H. Smith. The monument was dedicated on University Day.
---
Final Thoughts
US Presidents need to brave through several issues every day, ranging from economic national concerns to personal scandals. They may have to thank their Alma Maters for teaching and molding them to be the strong-willed individuals that they are.
Finding the best college in the country may prove to be quite a challenge. Why not start by finding out where our presidents spent their college education? If you want to be president, it pays to go to a respectable and renowned educational institution.
Attending a prestigious college is definitely a plus in your resume, a good subject to start a conversation with. More importantly, the network of individuals that you were part of in college does matter later on in life.