In the age of social media, we look at fame as a resounding indication of success. There are many factors that contribute to success. For one, sheer luck. Being born into a rich family is a luxury that only a few gets to experience. Our loudest applause, however, goes to the individuals who have become holders of fortune through persistence and hard work.
Are you a bit curious as to where these people earned their college degree (or if they ever got one)? This article is perfect for you! We did some college search as we dove into the academic backgrounds of these rich and famous men and women:
Featured Programs
The rich and the famous going to college is a testament to the incredible benefits of a good education. Our list of the university choices of some of them could be your ticket to becoming one of these highly respected individuals who, consequently, have become the rich and the famous.
Oprah Winfrey
Tennessee State University
A Distinguished Tiger, everyone would agree that Oprah is an epitome of an empowered woman. Oprah Winfrey, hosted her talk show for 25 consecutive years. She's not only a host but also an actress, producer and a philanthropist; hence, she was dubbed as "Queen of All Media." She has been blessed with talent and skills, which allowed her to amass an ample amount of fortune. Oprah's net worth this 2018 is $2.8 Billion.
Oprah took a communication course at Tennessee State University, where she earned a scholarship due to her flair for the art that is communicating. She it got through winning an oratory contest. Oprah was an active student at the university. She once joined a beauty pageant and won as Miss Black Tennessee. While at the university, Oprah part timed as a local radio newscaster.
Obviously, public speaking isn't something that just came out of nowhere; it has been a forte that Oprah has been cultivating! Watch her speak about Career, Life and Leadership.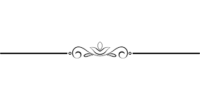 Tiger Woods
Stanford University
Tiger Woods is one of the most famous personalities in America today. This can be credited to his great reputation in the field of sports. Tiger Woods, a golf-champion, has been one of the highest paid athletes in the world. His net worth is estimated to be $740 million.
Woods earned his degree in Economics at Stanford University, which is one of the many universities that offered him scholarships. How did he land these scholarships, you might ask? No need to guess, of course, it's through his good tennis-skills! Tiger Woods further improved his talent at playing golf and excelled during his stay at Stanford. After his enormous success in golf, he returned to his Alma mater and changed the university golf team.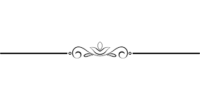 Steven Spielberg
California State University
Steven Spielberg is one of the most popular filmmakers in the industry. He has directed countless of films since 1969. He is also one of the co-founders of Dreamwork Studios. Spielberg was able to bag 3 Academy Awards and was recipient of the "AFI Life Achievement Award", which is given to filmmakers who contributed to the American culture by excelling in their craft.
He was admitted to California State University. During his stay, he was offered an internship at the Universal Studios. Spielberg's talent in directing was spotted resulting to getting a contract. He had to drop out of college to pursue his career but came back in 2002 to finish his degree of Film and Electronic Arts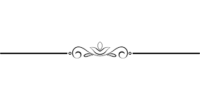 Hugh Jackman
University of Technology, Sydney
Every person all over America or perhaps all over the world knows Hugh Jackman as "Wolverine" or "The Greatest Showman". He is indeed, one of the most brilliant actors in Hollywood and has successfully earned a star to his name! The characters that he portrayed in each of his movies always impacts viewers, making his roles iconic. He has an estimated net worth of $100 million. It's no longer a question where he got all these fortune. Jackman is definitely a jack of all trades!
"Wolverine" took Bachelors of Arts in Communication at University of Technology in Sydney. However, his passion for acting traces back to his primary education during which he was the lead actor in a major school production. During his stay at the university, Jackman took a crash course in drama.
He then became the protagonist of the play called "The Memorandum." Who else can put on a good show other than the greatest showman himself, right? Listen as he talks about UTS his experience.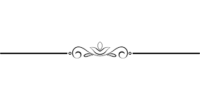 Warren Buffet
University of Nebraska
When we talk about being rich, the name of Warren Buffet always makes it to the top part of the list. His multi-billion dollars made it possible for the world to recognize him as the "Oracle of Omaha". This 2018, Buffet's net worth is $87.5 billion, taking the 3rd spot as being the world's wealthiest. Buffet's prosperity came from his successful businesses and investments. His interest in entrepreneurship was ignited by the book he borrowed when he was only seven years old.
Warren Buffet was only 17 years old when he entered the Wharton School of Upenn but he did not finish his education there. After two years, Buffet transferred to University of Nebraska and earned his degree, Bachelors of Administration.
His quest for better education did not stop at graduation. He also enrolled at University of Columbia to study Economics and went to the New York Institute of Finance later on. Buffet is really an intelligent investor and recognizes the importance of investing all because of his education.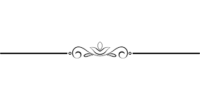 Angelina Jolie
New York University
The Maleficent star is undeniably one of the most famous and richest Hollywood celebrities. The other half of the "Brangelina" love team is a versatile actress that has portrayed various roles. From being a vengeful prisoner in the movie "Salt" to a powerful fairy god mother in "Maleficent", Angelina Jolie wowed us all. When it comes to her face, she is also remarkably beautfiul.
Jolie started her career first before she pursued her education. While taking a break from acting, Angelina enrolled herself to New York University and took courses of directing and screen writing. However, she was not able to finish her degree as she pursued her career as an actress. It appears that not having a degree is not a hindrance for Jolie to be good at what she does. Jolie is now involved in producing films and promoting humanitarian advocacies.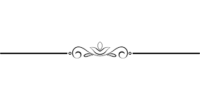 Bill Gates
Harvard University
Thanks to this person, we are now enjoying the efficiency of Microsoft Office. Bill Gates was the one who founded the Microsoft Corporation, which basically made him the wealthiest person in the world until 2017.
His net worth is an overflowing $91.1 billion, enough money to provide fortune for his nth number of genetic grandchildren. However, he and his wife do not keep their massive amount of wealth, and pledges to give at least fifty percent of their earnings to philanthropic cause.
Gates is a genius in his own. He was enrolled at Harvard University after getting only ten mistakes on his Scholastic Aptitude Test (SAT). It was where he met Steve Ballmer, who became the CEO of Microsoft for 14 years.
While Steve Ballmer finished college as magna cum laude, Bill Gates decided to quit studying and built his empire instead. He returned to Harvard in the year 2007 to deliver a commencement speech.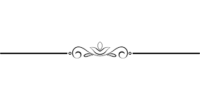 Mark Zuckerberg
Harvard University
Another Harvard University alumnus, Mark Zuckerberg created one of the world's largest social media website in his dorm room. This highly successful brainchild of his made it possible for Zuckerberg to be included in the list of wealthiest people in the world. His net worth is $62.2 billion. He made all that happen at a very young age. Zuckerberg is one of the world's youngest billionare by founding Facebook at the age of 20.
Zuckerberg had dropped out from Harvard University but during his stay there, he was already known for being excellent at programming. Apparently, he was also interested in another field that is Psychology. He took the course together with his first love: computer science.
During his 2 year-stay at Harvard, Zuckerberg was able to come up with different programs that got a lot of attention, both good and bad, from the entire school. Well, they say, there is no such thing as bad publicity, right? Here's a video of his 2017 commencement speech in the Ivy League school: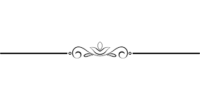 Final Thoughts
Following the stories of these successful people can be fun and inspiring at the same time. Knowing every detail of their academic life reminds us that they had good education and valued it.
Analyzing the similarities of these successful people, we will see that they have one thing in common – passion. These people knew what they wanted to do from the beginning, and then they went to an academic institution that helped them cultivate their skills.
We hope this article gives you great inspiration as you journey through college (or contemplate the idea). Never stop pursuing your true interest and become great at it!