Do you love to understand further the biological, social, neurological, and cultural factors that influence human interaction and behavior? A degree in Psychology is an excellent option!
Psychology also includes other courses like childhood development, sociology, sexuality, family structure, and addiction. Offered in different specializations, this degree generally focuses on understanding the mind and human behavior.
Featured Programs
BA vs. BS in Psychology: Which One Should You Choose?
By standards, the curricula between a BS and BA in psychology vary. However, both programs cover psychological theories, principles, and practices.
Choosing between both programs will largely depend on your professional goals and personal interest. Degree specialization within these programs will allow you to identify which you think best meets your needs.
Curriculum Differences. Students in BS and BA programs in psychology study basic research methods and general theories in this field.
BA learners may opt to have behavioral, cognitive, and social psychology classes while doing coursework in political science, history, and sociology. Most US colleges and universities run BA programs that include options for students to focus on social work or forensics.
A BS in psychology, on the other hand, includes the same coursework in subsets of psychology. However, they have more advanced classes in statistical analysis, neuroscience, and clinical psychology.
Also, concentration in areas like workplace psychology, addictions psychology, and developmental psychology gears you up for graduate work in the field. Most BS programs also offer the BS to MS in psychology degree option.
Career and Salary Differences. BA and BS psychology degrees give students career opportunities not only in the field of psychology but in other related fields. The American Bureau of Statistics says that BA in Psychology graduates will enjoy a 6% job growth by 2031.
Since the BA curriculum has a wide range of coursework in social sciences, humanities, and the arts, this can give you better chances of landing professional criminal justice, law, business, and journalism opportunities.
BS in Psychology graduates will gain research and analytic skills essential to careers like laboratory assistants, psychiatric technicians, rehabilitation caseworkers, and career counselors.
Nevertheless, both BS and BA degrees teach students to express empathy to others, understand and evaluate clients' needs, and work in the best interest of the people surrounding them. Therefore, many psychology students prefer to enter market analysis, teaching, and even customer service.
---
The Top 12 Free Online Course for Psychology
For anyone who plans on becoming a counselor or a professional psychologist, studying psychology is the first step. Here are 12 free online courses for psychology you might want to check out.
FOR BEGINNERS
John Hopkins University, via Coursera
This course teaches you the psychological first aid for people who are in an emergency. Using the RAPID Model (Reflective listening, Assessment of needs, Prioritization, Intervention, and Disposition), this specialized program will give you perspectives on trauma and injuries that are beyond physical.
This is a beneficial course, loaded with practical information, for persons who interfered with disaster relief and crisis intervention. It has a well-planned syllabus, great structure, and interactive format.
RAPID Model is proven to be very efficient and easy to implement and is readily applicable to public health settings, the military, the workplace, mass disaster venues, faith-based organizations, and the demands of more commonplace critical events.
This course is developed in collaboration with John Hopkins Open Education Lab. By the time you complete this 5-week course, you should be able to:
Talk about the concepts related to PFA
Distinguish benign, non-incapacitating behavioral and psychological crisis effects from more severe and potentially incapacitating crisis reactions
Listen reflectively
Prioritize (triage) behavioral/psychological crisis reactions
Recognize when you can facilitate access to further mental health support
Mitigate acute dysfunction and distress, as needed
Practice self-care.
Best Features:
100% online and free
Flexible deadlines
Shareable Certificate
Paid Certificate Available
Five weeks long, 6 hours worth of material
Handled by George Everly, Jr., Ph.D., Professor, Center for Public Health Preparedness, Bloomberg School of Public Health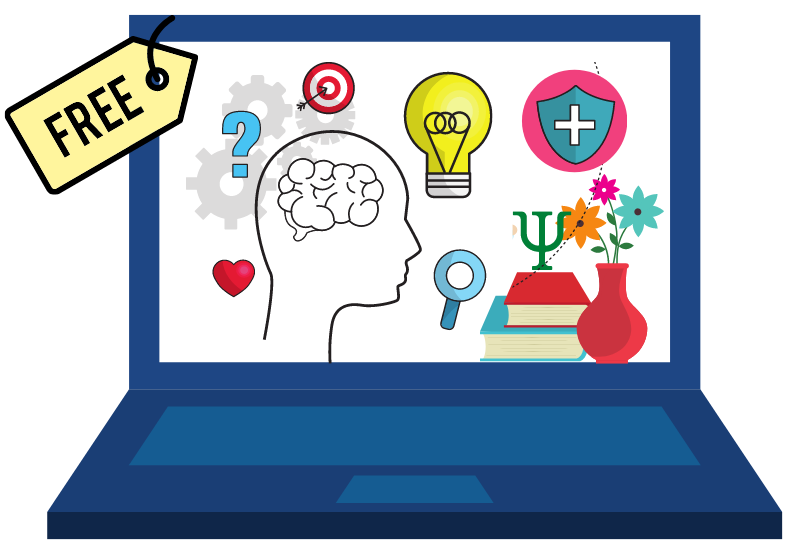 Yale University, via Coursera
At some point, haven't you ever asked yourself what is it that people are afraid of? Or what do dreams mean? Are people natural-born racists? What causes and treats mental illness? What makes people happy?
This is a fun, engaging, and interactive course that gives you a deeper understanding of life and helps answer the question we have about ourselves, about others, and the world we all live in?
This free online course will help answer all these confusing but straightforward questions, along with many other hard to deal with inquiries you have in mind. It provides an intensive overview of the scientific study of thoughts and behaviors as well.
Introduction to Psychologists will explore several topics like communication, perception, learning, decision-making, memory, emotions, social behavior, and emotions.
You will look at how these critical aspects of the mind develop among children, how they are wired up in one's brain, how they differ among people, and how they become concerned because of illness and injury.
Best Features:
100% online and free
Paid Certificate Available
Six weeks long, 15 hours worth of material
Suitable for beginners
YouTube videos and TED talks videos are embedded in some of the lectures, making the program more engaging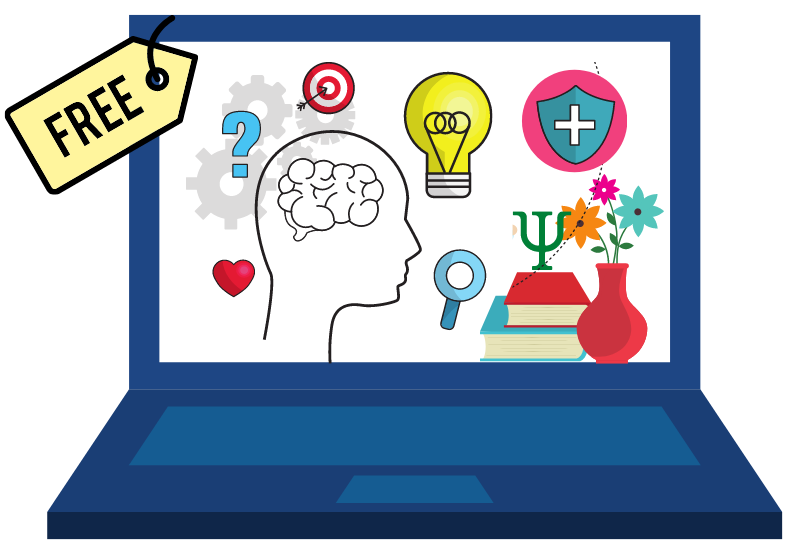 The University of North Carolina at Chapel Hill – via Coursera
This well-designed free online course is taught by Dr. Barbara L. Fredrickson and four other exciting scholars. It provides you with the "night-vision goggle" to actively feel the "love" through noticing the micro-moments and by building positive connections with others to obtain the positive resonance.
This challenging yet exciting program will present you with the positive psychology paradigm in a broad and exhausting way.
You will learn how you can apply to the positive psyche and its development, or the existence of the Vagus nerve. To many, it reveals the physical link between the brain/mind and the heart. Other key highlights include positivity offset, loving-kindness meditation, positivity resonance, and looking at 'love' through the lens of emotion.
All in all, this is not your typical Positive Psychology course wherein you will just learn about the history and tenets of the subjects. Instead, this course essentially takes you through the journey of positive emotions.
Best Features:
100% online and free
Paid Certificate Available
Six weeks long, 11 hours worth of material
Good material, strong curriculum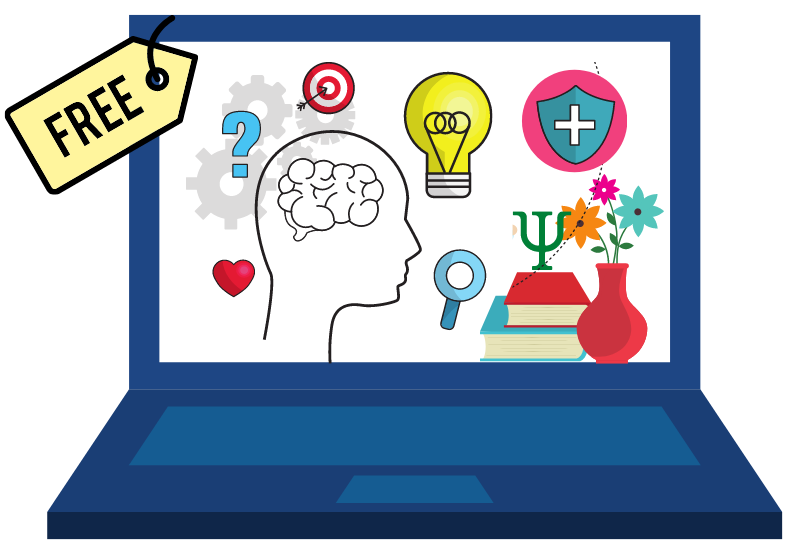 University of California, Berkeley, via edX

Our ideas about happiness are endless. However, not all those ideas we have in mind are based on science, thus the birth of this course. The "Science of Happiness" teaches you the science of positive psychology. This course studies the foundation of a meaningful and happy life. You will explore practical and provocative lessons from this field and discover how you can use the latest research in the area.
This free online course zeroes in on the primary findings from positive technology: that happiness is intricately linked to having solid social connections and doing something greater than yourself—the greater good.
You will also learn something about the cross-disciplinary research that supports this outlook, stretching the fields of neuroscience, psychology, evolutionary biology, and beyond.
Emiliano Simon-Thomas and Dacher Keltner handle the course, both leading authorities on positive psychology from UC Berkeley.
Best Features:
100% online and free
$169 Certificate Available
11 weeks long, 4-5 hours a week
Self-paced
Suitable for beginners
No prerequisites needed
---
FOR INTERMEDIATE LEARNERS
Yale University, via Coursera
This course involves taking you into different challenges to improve your happiness and eventually build better and more productive habits. Handled by Professor Laurie Santos, The Science of Well-Being divulges misconceptions about happiness that will lead everyone into thinking the way we do and the solutions to help us change.
While many people believe well-being is about their own lives and nothing about others, this course makes you realize that social connections matter a lot.
And when you're connected with others, even with strangers, this can make you happier even more. The course is easy to follow, science-backed, engaging, and fun to participate in.
Best Features:
100% online and free
Shareable Certificate
It takes 19 hours to complete
Beneficial to all people from different walks of life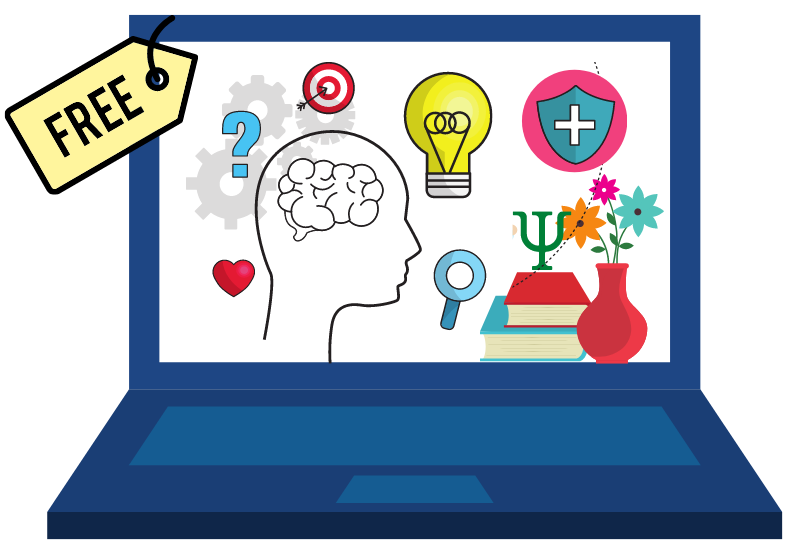 The University of Pennsylvania, via Coursera
This is a free five-course program that elaborates significant theories and research in positive psychology. Topics of the course include:
Positive Psychology: Visionary Science
Positive Psychology: Applications and Interventions
Positive Psychology: Character, Grit and Research Methods
Positive Psychology: Resilience Skills
Positive Psychology: Specialization Project
By the time you complete the course, you should be able to:
Be familiar with the tools and strategies that allow people and organizations to thrive;
Find out significant research and theories in positive psychology and how you can take advantage of it;
Use concepts of positive psychology to your professional and personal life;
Know the scientific foundations of positive psychology
Best Features:
100% online and free
Flexible Schedule
Beginner Level
Shareable Specialization and Course Certificates
Course Videos and Readings
It takes five months to complete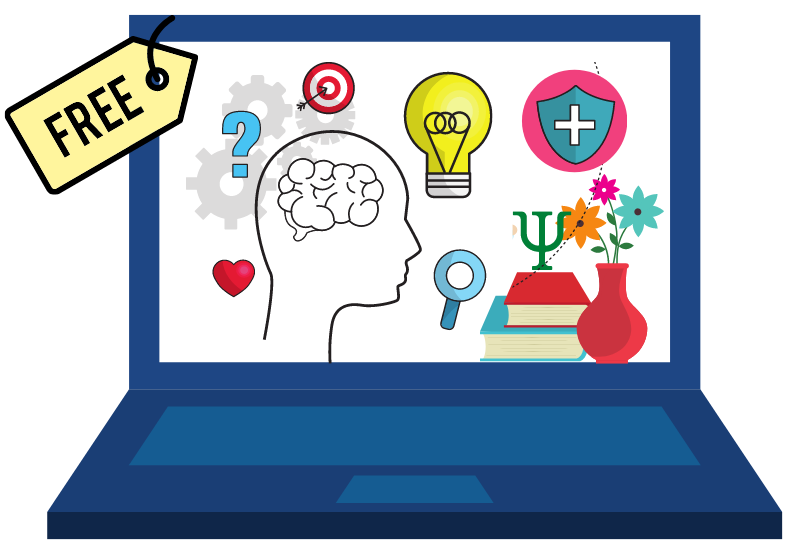 University of California, Berkeley, via edX

This course discusses the emotional and social skills that support positive relationships at work. It focuses on the foundational skills of emotional intelligence (EQ) and empathy.
These are the skills that identify and regulate your feelings, tuning into the feelings of others, and accepting perspectives while making sure you use these pieces of knowledge in guiding you toward constructive social interactions.
Drawing on real-world research and case studies, this course is designed to reveal how mastering these skills can promote your well-being within an organization.
This course will also explain the neuroscientific and psychological roots of human and cooperative behaviors. Plus, it offers practical ways to strengthen trust, empathy, and collaboration among teams and emphasize how to deal with conflicts constructively.
Best Features:
100% online and free (for the audit track)
Paid Certificate Available
Suitable for beginners
Access to course materials (for a limited time)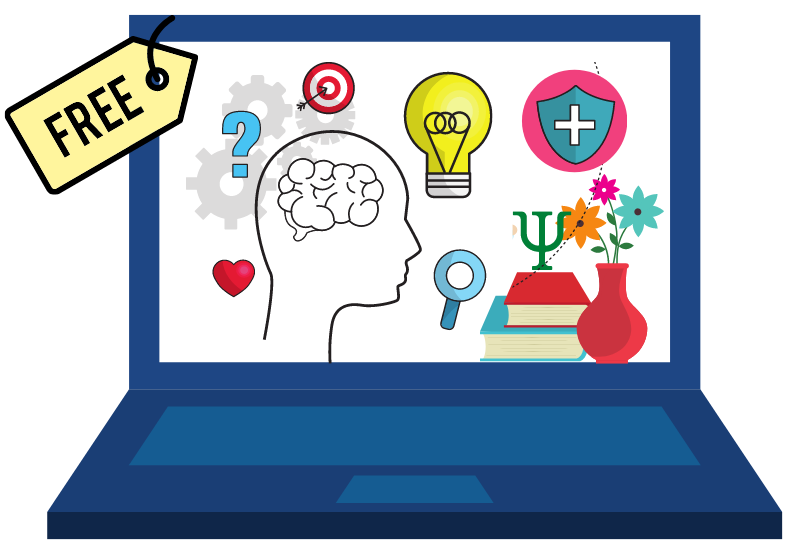 Yale University, via Coursera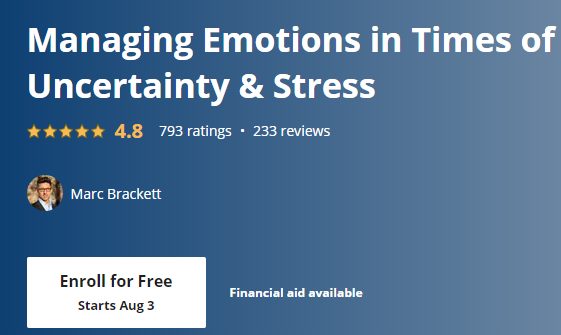 This is a perfect introduction to emotional intelligence and how you can use tools to help you manage your emotions. If you're interested to know more about "emotion revolution," then this free online course is perfect for you.
This 10-hour class, developed by the Yale Center for Emotional Intelligence, is specially designed for school staff, counselors, paraprofessionals, principals, and non-teaching staff in pre-K12 schools. Attendees of this free online course are expected to be able to:
Teach school staff about the impact and science behind stress
Provide effective methods in helping students to manage and acknowledge their emotions
Provide great resources and knowledge that are very important, especially in times of uncertainty and heightened stress
Offer school staff better opportunities in building and applying their emotional and social skills and strategies
Best Features:
100% online and free
Flexible deadlines
Shareable Certificate
Ideal for beginners
Approximately 10 hours to complete
---
FOR ADVANCED LEARNERS
The University of Michigan, via Coursera
Live a meaningful life and help your loved ones do the same! This online course will teach you how philosophy, science, and practice play considerable roles in both finding and living your purpose in love.
During the program, you hear exciting stories from historic figures and significant individuals about their journeys to finding and living their life purpose.
You will also enjoy various activities to help you recognize what matters to you the most so you can live a sensible, meaningful life.
As a bonus, you are given complimentary access to the Purposeful App. This desktop and mobile app are made to help people build a purposeful rhythm every day. It helps bring out the best version of yourself! After the course, you should be able to:
Have a more precise understanding of the importance of having a solid purpose in life
Make your life's purpose
Understand how self-transcending purpose creates a powerful effect on one's well-being
Use your skills and personal approaches to self-change and later on become (and remain) connected to your purpose every day.
Best Features:
100% online and free
Flexible deadlines
Shareable Certificate
Suitable for beginners
It takes 9 hours to complete
Free access (for a limited time) on the Purposeful App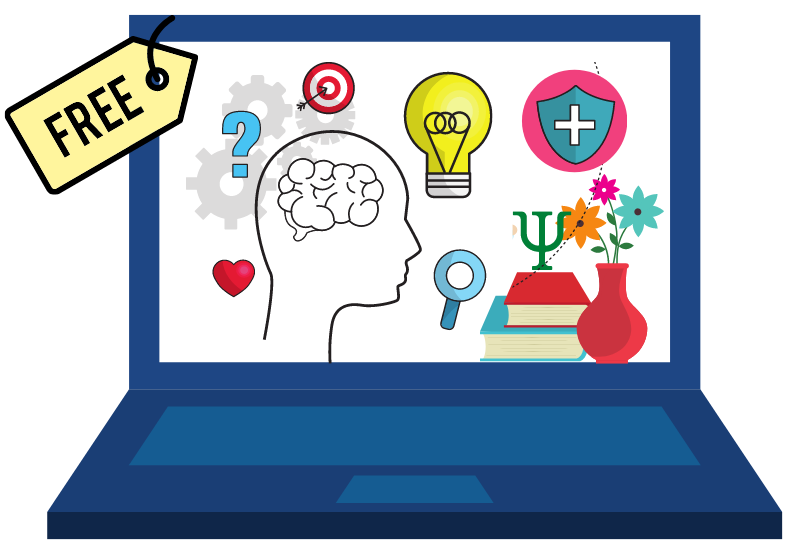 Rice University, via Coursera
In only four weeks, you can gain in-depth knowledge on building a transformational practice! This course gives you a comprehensive lecture about the basic concepts, techniques, and principles of mindfulness.
Interactive exercises are provided to help you explore your mental habits, attitudes, and behaviors. The course is also your pathway towards living with more authenticity, freedom, and ease.
From this course, you will learn:
Crucial mindfulness practices and concepts that will give you the support you need to use attention in a better way
Practices and concepts that dig deeper into your understanding of the body/mind connection.
Taking advantage of the benefits brought about by regular meditation.
Best Features:
100% online and free
Flexible deadlines
Shareable Certificates
Well-organized materials
Uses a combination of notes, videos, reflections, and readings to help you start your practice of mindfulness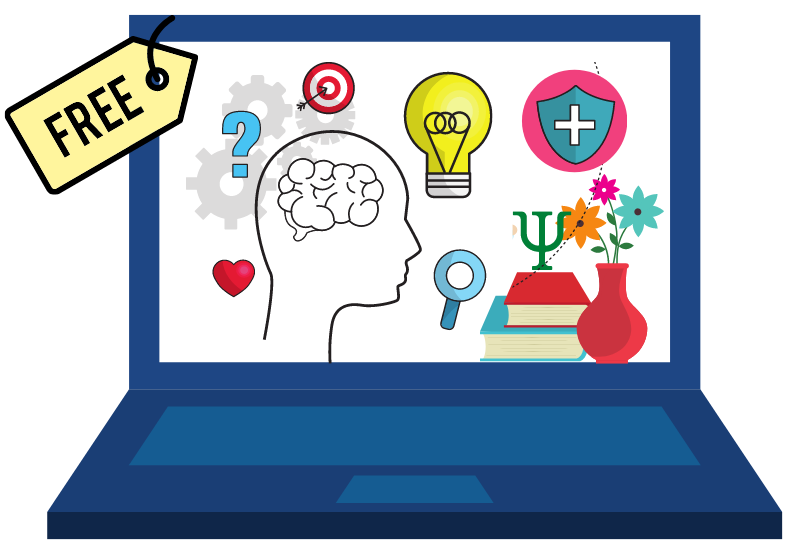 Emory University, via Coursera
This course covers an extensive scope with a good depth of data, and yet is done and presented in a non-complicated and straightforward way.
This course tells you about the effects of drugs on the brain. This helps you understand what happens in the brain once addiction sinks in. This is a beneficial and informative course the clearly distinguishes between addiction and dependence.
This course will provide you plenty of materials to learn about the effects of drug use, not just by describing its symptoms but also by describing how drugs can affect neurotransmission in the brain.
And since this course is thoroughly enriching and practical, the case scenarios make it a hands-on helpful learning tool in understanding substance use.
Best Features:
100% online and free
Shareable certificate
Suitable for beginners
It takes 22 hours to complete
Clear and interesting delivery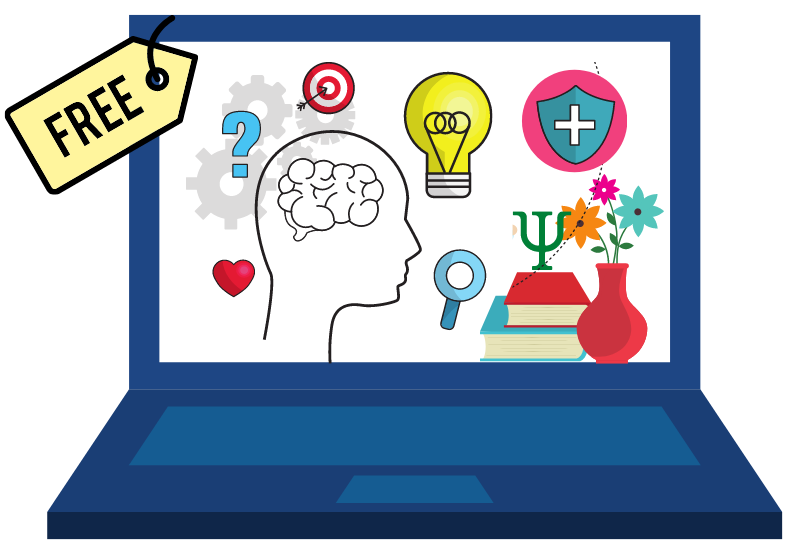 Rice University, via Coursera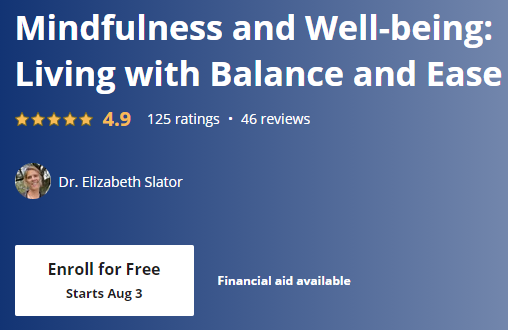 Especially in times like these where everybody struggles to keep themselves together, this is an effective and practical course to have a broader overview of the basic concepts, practices, and principles of mindfulness.
This free online course is packed with interactive exercises so you can explore your mental habits, behaviors, and attitudes. This also provides a gateway for living with more ease, authenticity, and freedom.
Living with Balance and Ease covers the basics of mindfulness and how to connect to natural resources and abilities that allow you a more effective and positive response to life's challenges. This will also guide you to be resilient and be at peace in your daily life.
Best Features:
100% online and free
Flexible Deadlines
Shareable Certificate
Very grounding approach and quality of the instructor, Dr. Elizabeth Slator
---
Frequently Asked Questions
What is Psychology?
Psychology studies the mind and behavior and involves the social pressures, environmental factors, and biological influences that affect how people act, think and feel.
When you gain a deeper and richer understanding of psychology, this gives you a better insight into your actions and provides you a better experience of other people.
Psychology is a very diverse and broad field that involves studying behavior, human thoughts, personality, development, motivation, emotions, and so much more.
Thus, some specialty areas and sub-fields have emerged. Below are some of the major sites within psychology.

Why Should You Study a Psychology Degree?
If you're considering taking a psychology degree, here are some reasons to help you confirm whether this is the right choice for you.
The demand for mental health professionals is soaring! Today, there is a need for experts that can understand how the human mind works. As the world becomes competitive and digitalized, it's tough to give time for ourselves and our human connections.
Maintaining a relationship with the inner life becomes even more challenging. After some time, this results in different types of symptoms and detrimental behaviors like sleep loss, depression, irritability, troubled relationships, anxiety, and much more.
Appreciate the different stages of human development. Everybody needs other things physically and mentally, although this depends on where they are in their lives.
When you study psychology, you will learn about the main developmental stages and understand what people need at a specific stage. You will also discover the importance of early development among children and how this can later affect life and behavior.
Psychology helps you assess if someone is presently "on the right track" in their personal life or if something is blocking is their development. You can evaluate one's mental state and further comprehend the issues they are facing.
Do your research so you can be on top of discoveries. Psychology is a relatively young science. It is constantly evolving. It's but expected to hear discoveries about the human soul and mind occasionally.
As a psychology student, you are compelled to be familiar with research methods while also keeping tabs on the recent developments in this field. When you start dealing with clients in the future, you will be doing lots of research into various behaviors, psychological conditions, and you need to keep this research well organized.
Understand personality types and human diversity. While you study Psychology, you will also learn more about personality types and human diversity. You can distinguish between the different types of personalities, each with its challenges and advantages. With these learnings, you will understand a handful of perspectives, and from there, learn to build up your empathy.
Also, not everyone feels and thinks the same way, and people look at the world in countless ways. This helps you avoid taking your perspective for granted and prevent judging others for thinking differently.
Discover the fantastic world of the unconscious. One's inner life does not necessarily abide by the same rules as one's external life. A considerable part of the field of Psychology is checking out why people behave the way we do in stressful or specific situations.
What are those unconscious processes that overtake people when it's least expected? What do these actions say about them? What should one do to lead a more positive and fulfilling life? By addressing these questions for us and others, we can develop a better way of living and hopefully achieve more meaning in our lives.
Psychology has so many rooms for development and specialization. You can choose different paths during your study in Psychology, which will help identify the type of psychologist you ought to become.
As a psychology graduate, you can practice in one or more psychotherapy schools. But in general, the more you practice and read on psychology theories, the better you become in your field.
There are five categories of psychotherapy, and these include:
Interactive Therapy. This uses elements from several theories to use for each case.
Humanistic Therapy. This deals with how you empower people to make choices that will lead them to recognize their maximum potential.
Cognitive Therapy. This focuses on correcting and changing the way patients relate and think about their thoughts and behaviors.
Behavior Therapy. This is about learning new and positive behaviors after unlearning the undesired ones.
Psychodynamic and psychoanalysis therapies. This one is focused on the treatment, of course, with the help of the unconscious. These heavily rely on the relationships built between the therapist and the patient. The techniques used in these therapies vary, depending on how each theory comprehends what the unconscious is and how it works.
Great career opportunities. Psychology is a vocation. But this does not mean your schooling will not earn you a good living. If you genuinely want to practice psychology, you need to enroll a specialized training (usually at a Master's level) to become a psychotherapist or counseling psychologist.
As a psychotherapist or counseling psychologist, you can work as part of a team, join a non-government organization, and join in community projects that support mental health, or you can even work as your boss. There is room for development and creativity.
Additionally, a degree in Psychology is also helpful if you're planning to pursue a Master's for a different career. It will help you land a job in education, human resource management, advertising, social work, sales, forensics, politics, and a lot more.
Are free online Psychology classes credible?
Free online Psychology classes can be a valuable way to get an introduction to the subject, but they sometimes lack the depth and rigor of a more formal course of study. Whether a free online Psychology class is credible or not depends on the instructor and the content of the course.
It is essential to ensure that the instructor is qualified and that the course provides a comprehensive overview of the subject.
What is the importance of continued education in the field of Psychology?
Continued education in the field of Psychology is essential for several reasons. It can help psychologists stay up-to-date with the latest research and innovations in the field, as well as enable them to have a better understanding of different psychological phenomena.
Additionally, continuing education can help mental health professionals learn new techniques and approaches to better serve their clients, as well as develop their professional skills.
Finally, professional development can also help psychologists maintain their licenses, as most states require a certain amount of continuing education credits for renewing a license.
Key Takeaway
Today, psychology remains one of the most popular college majors. However, this course is not the best choice for everyone. If you are thinking about pursuing a degree in psychology, consider all the essential factors.
Ask around, do your research, and check if, indeed, this course is suited to your personality, your lifestyle, and your professional goals.
---
Psychologists never stop learning! Read: 10 Professions That Require Continuing Education
RELATED: Top 7 Online Mental Health Counseling College Services