Transitioning to college is hard enough as it is, let alone managing mental problems. Most students experience a lot of anxiety thinking about many things in college, such as what to major in and how to manage the stress coursework will bring. According to a study, one in every four people over 18 has a mental disorder.
For many, starting college means living away from their homes and comfort zones for the first time. While this independence brings new opportunities, it also brings challenges and heavy responsibilities.
Featured Programs
The LOWDOWN:
While the college experience is known to have all kinds of parties, fun, and sports, it puts students into an overwhelming set of exams, homework, papers, and other responsibilities that lead to burnout. Colleges, thankfully, are embracing mental health advocacies and counseling psychology like never before.

Almost every college, for example, now offers mental health counseling services to students. There is, however, no one way for a college to practice school counseling; it is also possible that some of the colleges are not right for you despite having the best counselor. Having a wide range of options will assist you in determining which school counseling program or services are best suited to your needs.
Will the college you attend matter?
If you are vulnerable to mental health issues such as anxiety and depression, you must attend a college that promotes student mental wellness and provides the best mental health counselors.
Clinical mental health counseling provides advice and support on many essential issues, including substance abuse, sexual assault, bullying, and nutritional health. You'll find it easier to adjust to campus life, make friends, and focus on your studies if you attend a school that understands and practices counseling psychology.
---
Colleges With the Best Mental Health Counselors
California State University
California State University, a national university, consistently makes it to top-school rankings for undergraduate studies. The school promotes student health wellness through its Student Affairs and Wellness Division. The division offers various clinical mental health counseling programs for students interested in addressing issues, such as:
normal development changes to an emerging or ongoing mental health crisis
supportive counseling and psychoeducation to ongoing psychotherapy
life-altering event to a life-threatening emergency
California State University's mental health school counselors are trained professionals that tailor therapeutic clinical school counseling approaches to students suffering from mental challenges. Furthermore, all counselors are from diverse social and individual identities in multicultural populations.
They include Licensed Marriage and Family Therapists, Licensed Psychologists, Licensed Professional Counselors, Board Certified Psychiatrists, Certified Life Coaches, Licensed Clinical Social Workers, and Psychiatric Nurse Practitioners. Each of these professionals has received training in various treatment modalities and theoretical perspectives.
This rich diversity of people and practice allows CSUF students to connect with a counselor and clinician and receive appropriate school counseling for their clinical needs.
In addition to the mental health counseling services, the Titan Recreation Center at the school promotes physical and psychological fitness for all students. It is part of Associated Students Inc. (ASI) and is one of the country's most luxurious student recreation centers.
---
Florida State University
One of the top schools in national universities in Tallahassee, Florida State University provides a rare combination of big-time collegiate sports, distinguished academics, and vibrant student life. However, this reputation won't be possible if not for the help of the school's Counseling and Psychological Department.
The department extends welcoming and confidential services to help its students have stable mental health by offering clinical mental health counseling programs. The mental health school counselors are always thrilled to help students adjust to college life and help them with concerns, such as sexual identity and gender issues, relationship problems, eating and body image, cultural issues, worries, substance abuse, and depression.
Florida State University's trained and licensed staff provides clinical mental health counseling services to current students in various settings, including one-on-one sessions, couples sessions, group sessions, and walk-in services for emergencies.
There are no out-of-pocket fees for any visit because student fees cover these services. Students in crisis may come to the mental health center without an appointment to see an on-call counselor for crisis counseling and develop a tailored plan for their needs.
Apart from its clinical mental health counseling programs, Florida State University provides a Health and Wellness Center, a cutting-edge hub structure that promotes healthcare, fitness, and research. The $36.7 million, 170,632 square-foot facility houses various programs designed to keep Florida State students healthy and well.
---
Arizona State University

Arizona State University is best known for being one of the most innovative. When it comes to providing health and wellness programs to its students, ASU's Counseling Services, Educational Outreach and Student Services are among the best.
According to the school, there has been a nearly 90 percent increase in the number of students seeking clinical mental health counseling since the pandemic, many of whom believe they were thrown back into in-person classes with little time to adjust to the changes. They have forgotten how to interact and are overwhelmed after an unprecedented year of virtual learning. As a result, ASU provided licensed counseling professionals with individual, couple, and group counseling to its students.
Furthermore, Arizona State University mental health school counselors recently partnered with Active Minds to provide programs ranging from addiction treatment to health awareness and beyond. One of its wellness programs, for example, focuses on "Building a community of compassionate communication and education," a collaborative community counseling centered on strengthening a person's motivation to change.
ASU Denim Day is another innovative wellness program at Arizona State University that aims to raise awareness of sexual violence on campus and across the country.
---
Indiana State University

Indiana State University is another one of the top schools accredited by the counseling accreditation council and provides one of the best mental health degree programs.
Furthermore, the Student Counseling Center provides clinical mental health counseling programs to students suffering from anxiety, depression, feelings of inadequacy, relationship difficulties, sexuality and identity issues, substance abuse issues, or problems interfering with academic functioning.
However, the SCC does not provide treatment for all emotional or psychological disorders, particularly chronic, severe, or involve a high risk of harm to oneself or others, such as severe personality or psychotic disorders and severe substance abuse or recovery. Students who need further treatment or counseling will be referred to competent substance abuse centers in the Terre Haute community.
Before beginning the actual mental health counseling, students will go through a 20-30 minute triage period. This procedure will assist the counselor in developing a better understanding of the student's current concerns.
After this first appointment, the student and the mental health school counselor will decide on the best plan for their needs. Most of the time, the counselor you meet at your first appointment will not be your official counselor, especially if individual therapy is recommended.
In addition, Indiana State University's Student Recreation Center provides a variety of health, fitness, and wellness programs to assist students in maintaining a healthy and active lifestyle.
---
Colorado State University
Colorado State University's Mental & Emotional Health Services employs the best mental health counselors to assist students experiencing an immediate crisis, a situational problem, or a long-standing mental health concern.
CSU's professional staff consists of licensed clinical social workers, licensed psychologists, licensed professional counselors, and new professionals pursuing licensure and graduate student staff completing degrees in mental health.
Clinical mental health counseling programs at the university cater to the needs of fee-paying students by offering a wide range of services. Counselors on campus have provided students with access to high-quality mental health care. The school offers the following outpatient services:
Individual Counseling
Groups Counseling and Workshop
Specialized Alcohol and Drug Treatment (DAY Programs)
Multicultural Counseling Services
Behavioral Disorder within Medical Services
Intensive Post Mental Health Hospitalization Services (iTEAM)
24/7 Emergency Services
Family Counseling
Most students usually hold individual appointments with mental health counselors every two to three weeks. Furthermore, many students attend weekly group therapy or, in emergencies, use On-call or Behavioral Disorder counseling services, which do not require an appointment.
Furthermore, the Student Recreation Center at Colorado State University provides many options for students interested in healthy physical activities in their college parks and indoor areas for their mental health.
---
University of North Dakota
The University of North Dakota addresses pressing issues that students face, including excessive worry, chemical abuse or dependency, high stress, body image concerns, relationship issues, codependency, identity issues, and various other issues through the Mental Health Department. The school is known to have the best substance abuse, counselors.
UCC offers clinical mental health counseling for individuals and couples to meet a variety of personal-social, career, and academic needs. Students seek assistance for several reasons: developing a sense of competence in a new environment, meeting increased academic or social demands, making career decisions, resolving interpersonal conflicts, adjusting to the university, and follow-up counseling for past trauma.
However, the University of North Dakota Counseling Center has found group mental health counseling foundation very effective and helpful for the student. The university also offers other mental health programs and services, including:
Couples Counseling
Family Counseling
Anger Management Training
Play Therapy
Tele-Counseling
Furthermore, the University of North Dakota's cutting-edge Student Wellness Center provides wellness and healthy living solutions for students and everyone else on campus. The facility, which promotes the multidimensional health of the UND community, is now nationally recognized and has won awards for its services.
---
Boston College
One of the top national universities and one of the best counseling schools, Boston College University Counseling Services provides students with personal mental health counseling and psychotherapy, reinforcing Boston College's commitment to whole-person education.
In addition, Boston is accredited by the counseling accreditation council and ranked as one of the best schools to study mental health degree programs. Each year, University students seek assistance from counseling offices in addressing and understanding a wide range of problems and concerns through group therapy, individual therapy, and triage.
Individual psychotherapy can range from a few sessions to ongoing sessions over a semester or more. The frequency and duration of the mental health programs and services are determined by students and clinicians depending on clinical and scheduling needs. Group psychotherapy typically lasts a semester and meets once a week while school is in session. The types of groups available vary by semester but usually include
interpersonal process groups,
coping skills groups,
anxiety management skills groups,
disordered eating groups, and
support groups for sexual assault survivors.
If a student is looking for short-to-medium-term counseling or needs assistance determining which treatment is best for them, they can schedule a 20-minute triage phone appointment. A clinician will gather information about the primary concern and collaborate with the student to make appropriate treatment recommendations for their next clinical mental health counseling service.
---
George Washington University
Counseling and Psychological Services at George Washington University is a national leader in mental health counseling, education, and research, and it strives to provide opportunities for growth and human development to diverse populations.
The school's outpatient mental health counselors, psychiatrists, psychologists, and psychiatric social workers offer cognitive-behavioral, psychodynamic, mental health counseling students, interpersonal psychotherapies for mental health problems and diagnoses, and emotion-focused couple therapy for marital and couple issues.
G.W.'s psychiatrists have extensive experience using medications to treat mental and emotional disorders such as anxiety, mood, posttraumatic, and psychotic disorders. The neuropsychologist assesses cognitive and neurological disorders using neuropsychological diagnostic criteria. The outpatient division has served as a national center for developing brief psychotherapies for dealing with crises or resolving mental health problems in limited sessions.
Furthermore, the Center has a long and rich history of collaboration, recognizing the importance of partnerships in promoting positive social change.
The Center believes that involving the entire community in these goals is desirable and necessary for their mental health service achievement. In addition to faculty, staff, and graduate students, the Center encourages undergraduate students and non-GW-affiliated community residents to participate to ensure that their related educational programs represent the entire community.
---
University of Chicago
The University of Chicago ranked as #6 in National Universities, and Most Innovative Schools in the U.S. News and World Report has a state-of-the-art Student Wellness Center that recently expanded its student mental health services and combined several mental health services under one roof.
The centers promote undergraduate and graduate students' mental health. UChicago provides high-quality, accessible, culturally sensitive mental health services like mental health counseling. Services for mental health include:
Therapy (individual and couples)
Eating concerns support and assessment
Therapy groups
Family counseling
Academic Skills Assessment Program
Prescription refills
Let's Talk (drop-in therapy sessions)
Referrals to other mental health specialists
Psychiatric consultation
Substance use evaluations
Because of the increasing demand for mental health counselors at Uchicago, the school merged with TimerlyCare's licensed counselors. TimelyCare is a leading telehealth company specializing in serving the needs of university students. This program provides on-demand and scheduled mental health services, significantly improving students' access to support.
---
Purdue University
Purdue University was recently ranked as #8 in Most Innovative Schools and top National Universities by the U.S. News and World Report. The school's Counseling & Psychological Services has a team of multiculturally sensitive mental health counselors who provide comprehensive psychological services to students.
Purdue's counselor provides individual mental health counseling, coordinates mental health outreach, and oversees the master's degree, doctoral programs, and internship training. These mental health counseling activities offer students the support and assistance they need to cope with various challenges.
Besides excelling in graduate degree programs focusing on counseling foundations and health professions, the school provides a variety of wellness workshops centered on health education and holistic approaches to health management. Students can learn about healthy eating options using the demonstration kitchen and nutrition counseling.
The Center is also well-known for providing unique activities and services to people with disabilities. Combining these recreational and wellness services promotes an active, healthy lifestyle for the Purdue community and encourages students to pursue lifelong overall health.
---
Texas State University
Texas State University has a Counseling Center assisting students in improving their college experience by providing high-quality mental health counseling services from licensed professionals to promote the overall health and wellness retention, and success of the school's diverse student community.
Students meet with mental health counselors to discuss a variety of issues. The most common issues addressed in mental health counseling are academic performance, low self-esteem, stress/anxiety, relationship challenges, depression, and substance use.
While mental health counselors focus on short-term goals to help students succeed in college and adjust, in some cases, students may benefit from longer-term or specialized care. In these cases, a student may consult with the Counseling Center Referral Specialist to determine which resources would be most beneficial.
To lessen the student's burden, the Referral Specialist initiates the first contact with the outside help that can give the student the help they need by providing follow-up support.
Furthermore, Texas State University's Department of Campus Recreation strives to promote students' lifelong learning and overall wellness. The various recreation services are intended to stimulate development, facilitate retention, and make active campus life more accessible.
---
Massachusetts Institute of Technology
Massachusetts Institute of Technology, ranked #2 in National Universities by the U.S. News and World Report, has students living in a world of intense academic competition. On the other hand, MIT does not want the competition to interfere with their students' overall health.
MIT is also one of the top universities in mental health awareness. The cost of MIT's Student Mental Health & Counseling Services is included in the student's institute fees; there is no copay, and the school will not bill the student's health insurance company.
MIT's mental health counselors assist students experiencing stress or depression symptoms, dealing with relationship problems or sleep issues, or attempting to cope with other concerns. Mental health counselors can also speak with parents, friends, or professors concerned about a specific student.
Although they are usually unable to share detailed information about the patient's mental health counseling session, they can provide advice on how they can assist. Other counseling services available include:
Evaluations and consultations
Family Counseling
Off-campus counseling referrals and support
Outreach, education, and prevention
COVID-19 resources
Urgent care
Group counseling
Psychology Training Programs
There is never a waitlist for ongoing mental health counseling services because more than 20 mental health counselors and clinicians are on staff, most of whom have graduated with mental health counseling degrees. Students will have an initial appointment within seven days of contacting the Center. Mental health counselors and clinicians are available 24 hours a day, seven days a week, for emergencies.
---
Princeton University
Princeton University, one of the country's leading private institutions, offers culturally competent mental health counseling services in a safe, nonjudgmental environment through its Counseling Center.
The mental health counselors possess diverse skills and welcome students at any time. Unless students make a specific request, they will be assigned to a mental health counselor at random when they make an appointment.
In some cases, along with the initial appointment, some students show signs that they need further individual mental health counseling or have specific issues they wish to address. In this case, they will be referred to a licensed mental health counselor who fits their needs at the initial consultation appointment.
Usual students who need further and more extensive mental health counseling are those suffering from eating disorders, suicidal thoughts, and trauma, to name a few. All services are provided for free and are strictly confidential.
Because early intervention can lead to faster recovery, mental health counselors encourage students to use their mental health counseling facility even if they believe their problems are not "that big." It is advisable to use their services before a situation worsens.
---
Carleton College
Carleton College fosters creativity, compassion, depth, and awareness of mental health difficulties. Carleton's Student Health and Counseling assist students throughout their academic careers by providing free mental health counseling. The experienced mental health counselor will meet with students to discuss their mental needs and conclude the most effective way to address them.
The mental health counselor can triage, navigate the system, assess risk, and pair students with another counselor in a holistic manner, using a stepped-care approach based on their unique needs and situation.
The Center provides short-term individual mental health counseling for students dealing with mental and emotional disorders such as anxiety, depression, sexual violence, relationship issues, and academic and personal stress.
Indigenous, Sexual Assault and Trauma, Athletic, Racialized, Trans/2SLGBTQ+, International, and Graduate programs counselors are also available through Health and Counselling Services.
Furthermore, Carleton College employs a novel approach to student wellness known as Light Box Therapy. Students can borrow a lightbox from the counseling center for free and take it home. You don't have to look at it directly when using the light. You can eat, read, and even study with it close by. According to the school, you should feel relief in less than an hour if you keep your eyes open around the light.
Carleton's special classes teach students to live a healthy lifestyle through guided lessons. As an arts college, Carleton offers creative outlets for its students to focus on their health. It's a small-town school that cares deeply about its students' health.
---
Harvard University
When it comes to lists of top schools, you'll always see Harvard University. Harvard is ranked #1 in Top Master's Degree in Mental Health by U.S. News and World Report. The university is committed to making significant efforts to improve student health.
Harvard's Counseling and Mental Health Services have a dedicated group of clinicians who have chosen to work in university mental health counseling programs – licensed mental health counselors and clinicians, psychiatrists, psychologists, nurse prescribers, mental health counseling students, and social workers. All of these professionals are generalists who are well-versed in various therapeutic approaches.
CAMHS collaborates with students and the university to assist individuals experiencing any level of distress in their lives. Examples of mental and emotional disorders are depression, anxiety, stress, bereavement, adjustment difficulties, sexual concerns, concerns interfering with work or relationships, or high-risk behaviors involving alcohol, food, or other substances.
Treatment options are individual mental health counseling, group therapy, medication management, peer counseling, and workshops. All visits are strictly confidential. Except for information on medications and hospitalizations, mental health records are kept separate from the rest of the medical records.
The David S. Rosenthal Center for Wellness and Health Promotion is the second-best place for a student to find well-researched and well-funded wellness. The Center is proactive in developing counseling programs for its entire community. Indeed, thanks to the Center, there are always new ways to enhance your health.
---
University of Maine
UMA is consistently ranked as one of the top schools for substance abuse counseling degrees and has the best counselors. The mental health counselors at the Counseling Center, the campus's full-service mental health facility, provide a safe, nonjudgmental environment where students can discuss and receive support from mental health counseling programs.
A multidisciplinary clinical practice team of four licensed psychologists, a licensed professional counselor, two licensed clinical social workers, three full-time doctoral program interns, a psychologist track Ph.D., and a clinical graduate programs assistant from the UMaine Clinical Psychology Doctoral Program provides services at the Counseling Center.
The Center provides student groups with outreach and education programs and consultation and collaboration with campus agencies and departments. Social/personal mental health counseling, career and academic counseling, crisis counseling, and referral support for counseling or psychiatric care are also available.
A diverse range of clients of various backgrounds presents issues in a college setting and significant psychopathologies, such as depression, anorexia, and anxiety. Counselors collaborate closely with the Dean of Students Office, Residence Life, the UMaine Police Department, and Cutler Health Services staff when dealing with psychiatric emergencies and more seriously disturbed students.
Mental health counselors spend roughly half of their time providing direct clinical services. The rest is spent on consultation, collaboration, outreach and education programming, human development, and training.
---
University of Wyoming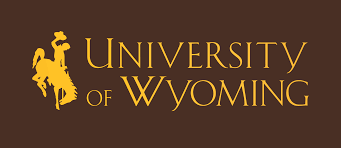 The University of Wyoming Counseling Center devotes its working hours to enhancing students' community access to wellness resources both within and outside of college. Personal mental health counseling is available to assist students in seeking professional assistance when dealing with their problems on their own is too difficult. The U.W.'s mental health counseling office is staffed by licensed clinical professionals aware of the many issues confronting today's college students.
The mental health counseling clinical practice team, on the other hand, follows a short-term treatment model. If it appears that you require or desire long-term therapy, you will be referred to the appropriate community resource.
Furthermore, the University of Wyoming's Campus Recreation Center assists students in remaining physically and mentally healthy throughout the year through several group counseling and activities.
The magnificent outdoors provides numerous activities, but the long, harsh winters can cut those activities short. This is where the numerous wellness and recreation activities assist students in remaining fit and happy.
---
Vanderbilt University
Vanderbilt University, ranked #14 among National Universities in the U.S. News and World Report and Top Schools for Mobility, has a Counseling Center dedicated to promoting a flexible and culturally sensitive mental health and well-being care model.
Mental health counselors at the school use a method known as the "Flexible Care Model," which is heavily influenced by the common factors approach, a research-based model that focuses on what makes counseling effective. Therapeutic alliance, expectations, empathy, cultural adaptation, and therapist differences are its tenets. Each student receives individualized treatment plans and referrals.
Furthermore, the Center plays the following critical roles in advancing Vanderbilt University's educational mission:
Providing time-limited mental health counseling services to students to help them achieve their personal goals.
Responding to the psychological effects of crises on individuals and the campus community.
Campus mental health awareness through community-level interventions such as outreach programming and consultation.
In addition, Vanderbilt University's Recreation & Wellness Center fosters diverse, meaningful connections and seeks to enrich the student experience. Students become motivated to pursue lifelong learning and healthy lifestyles through various programs and services. Students are encouraged to stay fit and healthy by taking advantage of the numerous services available here and their mental health and social well-being.
---
University of Missouri
The University of Missouri Counseling Center offers high-quality mental health counseling services in a safe, collaborative, and confidential setting where students can express their emotions and conclude ways to improve their mental health and overall success. Board members at the MUCC include board-certified psychiatrists and psychologists (mental health therapists).
Clinicians at M.U. conduct research and are up to date on the most recent treatments. This means that students receive the most effective therapies available today, including treatments that are not widely available, from behavioral health experts. To create a student's personalized care plan, the school draws on the medical and research resources of the M.U. Health Care system.
Furthermore, M.U. has a multidisciplinary collaboration that uses research, engagement, and student training for addictions counseling. The Center collaborates with health care providers such as nurses, pain management physicians, pharmacists, and surgeons to better understand addiction processes and train new substance abuse counselors. These collaborations lead to more holistic and precise substance abuse counseling.
---
University of Virginia
The professional counselors and staff at the Counseling & Psychological Services of U.V. are licensed and eligible professionals with advanced professional degrees in mental health fields. Most of the counselors at the school are from the American Counseling Association and the American College Counseling Association.
The Counseling & Psychological Services provides mental health counseling and other treatments to assist students in resolving various issues that may be impeding their learning and human development. While there is no limit to the number of sessions students can book for a mental health counseling service, most services are provided on a short-term basis. Students have no out-of-pocket expenses for any services offered by the counseling center.
Among the services are:
Individual confidential mental health counseling
Workshops and class presentations
Programs for prevention and education
Medication evaluation referral
Family Counseling
There are many different parts of the programs, ranging from those open to everyone to those only available to students. Some of these programs are more common, such as general health promotion presentations. Others, on the other hand, are more creative.
For example, WahooWell is a program run by the college that encourages students to take a survey and then meet with a facilitator who will help them find connections between their wellness issues and ways to resolve them. Because the program clarifies that it is not therapy, it is more accessible to those hesitant to commit to long-term counseling.
The Counseling Center may refer students to off-campus resources when necessary.
Why Colleges Invest in Good Mental Health Counseling Foundation and Services
More and more people are pursuing school counseling careers. According to the American Council on Education, 68 percent of university presidents in 2020 implied that one of their most urgent issues is the mental health of their student body.
In another survey, 58 percent of college presidents stated that they would hire more professional school counselors to cater to students' mental health counseling needs if given a chance. But even if universities were to hire more mental health counselors to accommodate their students, the problem is that there's not a one-size-fits-all solution to student mental health.
As a result, higher education invests in safe campus mental health settings, professional school counselor services, and student wellness programs to increase the chances of the following:
Assist students with their mental health.
College is already a stressful environment for most students, especially after a year-long pandemic and online courses. Some students have lost their part-time jobs as businesses decided to close permanently due to a lack of profit and customers since the pandemic.
39% of undergraduate and graduate program students experience a significant mental health issue. Providing students, faculty, and staff with appropriate school counseling for managing mental and emotional well-being will aid in the creation of supportive campus culture.
Improve academic performance of students
A college student's academic performance and success can suffer from mental health conditions. Poor mental health contributes to a lack of motivation and difficulty focusing, leading to poor academic performance. Campus-wide mental health services for students to seek help could be the difference between academic success and failure.
Boost student retention
Enrollment is expected to fall, which will significantly impact colleges and universities. Counseling services also have a positive impact on retention. Prioritizing student mental health is critical in higher education. Otherwise, schools risk seeing a drop in enrollment, graduation rates, and academic achievement.
Prevent fatal incidents
The Jed Foundation (JED) suggests a community-based model to promote student emotional health and prevent suicide on campus. Most college populations and faculty members are forced to return to campus after losing a loved one to COVID-19 or dealing with mental health problems related to the pandemic, such as depression.
One out of every four people aged 18 to 24 considered suicide. In times like these, it's critical to have a campus that promotes suicide prevention and programs for preparing students to assist those in need.
Mental Health Issues Affecting College Students
The stigma of mental illness disappeared in the last few decades. For centuries, the subject was swept under the rug, but as society has evolved, it has become a topic of national discussion.
Colleges having mental health counseling services and addictions counseling may have seemed impossible half a century ago, but today's institutions are improving and expanding their mental health services and creating welcoming environments for students coping with mental issues.
Nonprofit organizations are beginning to establish campus chapters in addition to on-campus psychiatrists and counselors.
Some of the most common mental disorders on college campuses are listed below.
Depression/Suicide
Self-Injury
Addiction and Substance Use Disorders
Anxiety Disorders
Eating Disorders
Attention Deficit Hyperactivity Disorder(ADHD)
Bipolar Disorder
Sleeping Issues and Disorders
Schizophrenia
Mental Health Setting: Academic Adjustments for Students with Mental Issues
Every academic year, tens of thousands of students on college campuses receive accommodations. It's a fairly common practice, so students should not feel awkward asking for assistance or feel that they're putting a strain on academic or administrative staff.
Here are examples of accommodations students with mental health problems can request:
Isolated exam rooms
Presentations and written exams
Preferred seating
Additional breaks
Deadline extensions
Use of tape recorder
Completing work at home
Private Practice and External Resources for Mental Health
In addition to the school's mental health counseling resources, many well-known national organizations actively support or host counseling psychology groups. These support groups allow those struggling with their mental health to listen and be heard in community counseling.
Counseling Psychology In Colleges
Counseling psychology encompasses a wide range of practices and functions in various settings. Over time, new professional roles have emerged, usually due to changing societal needs. The employment of psychologists in college and university counseling centers has been a constant.
Philosophical perspectives that distinguish counseling psychology from other specialties in psychology include:
A focus on educational, vocational, and career advancement with a focus on prevention and psychoeducational interventions
A critical and scientific inquiry attitude emphasizes the importance of evaluating and improving services and emphasizing the integration of science and practice
An emphasis on working from a developmental standpoint across the entire range of psychological functioning
Counseling and treatment interventions that are relatively brief are used.
Utilizing assets and strengths at all levels of functioning
A broad focus on person-environment interactions as opposed to a narrow focus on either the person or the environment
An essential commitment to and appreciation for the integration of individual and cultural diversity, as well as the critical importance of multiculturalism in today's U.S. society
Counseling psychology philosophy stems from a strength-based approach emphasizing prevention, brief treatment, and multicultural issues. This philosophy has a significant impact on how counseling psychology is currently defined.
According to American Psychological Association (APA), Division 17 (Society of Counseling Psychology), the most recent definition of counseling psychology is as follows:
Counseling psychology is a professional psychology specialty that combines general practice and health care delivery. It focuses on personal and interpersonal functioning throughout the lifespan and emotional, social, vocational, educational, health-related, developmental, and organizational issues.
Counseling psychology focuses on typical developmental issues and atypical or disordered development as it applies to human experience from the perspectives of the individual, family members, group, system, and organization.
Counseling psychologists assist people suffering from physical, emotional, or mental problems.
Disorders enhance the overall personality, relieve distress and maladjustment, and help to resolve crises. Furthermore, practitioners in this professional specialty provide psychopathology assessment, diagnosis, and treatment.
Mental Health Tips For College Students
Aside from school counseling, there are ways to avoid or cope with the mental health challenges that college can bring.
Practice self-care
Consider hybrid classes
Don't overburden yourself
Get enough sleep
Eat a healthy diet
Visit your mental health centers at school, or check out government agencies or private professional settings that can assist you in overcoming this difficulty.
Frequently Asked Questions
Is higher education required to work as a mental health counselor?
It's not enough for a professional mental health counselor to have a bachelor's degree; a graduate program degree in mental health is required to work as one.
Counselor is a protected title. It can only be used by those who are qualified under state law. To practice private or school counseling, all states in the United States require prospective mental health counselors to have a graduate programs degree in mental health and be licensed.
Current counselors, particularly substance abuse counselors, may obtain licensure with only a high school diploma, an associate's degree, or a bachelor's degree in mental health.
Which institutions have a higher or lower prevalence of mental health challenges?
While high rates of mental health problems and low treatment utilization are major concerns at all types of higher education institutions, there is significant variation across campuses.
The following institutional characteristics are associated with poorer mental health at four-year colleges and universities: doctoral-granting, public, large enrollment, nonresidential, less competitive, and lower graduation rates.
Which types of institutions provide better treatment for mental health problems?
Treatment utilization is higher among students with apparent mental health problems at doctoral degree institutions, baccalaureate colleges, institutions with small enrollments, and schools with a high proportion of students living on campus.
Other schools take the holistic approach in their mental health counseling program to address a broad range of emotional problems affecting mental health.
How can a student suffering from a mental illness select suitable online courses or hybrid programs?
Finding a good online or hybrid program if you have a mental illness requires much research. While some schools provide dedicated mental health support to all online learners, other schools may not be as forward-thinking.
Before enrolling in any college or university, contact the mental health center or office of disabilities to see the services available to distance learners.
Do online learners have full access to college and university resources?
The college determines resource accessibility. While some larger institutions have made significant efforts to ensure that every student, whether on campus or online, has access to school counseling and disability services, some did not.
Students should speak with prospective schools and their professional mental health counselors to learn what services are available to online students and how to access them.
Key Takeaways
When choosing a college, people look at the school setting, the school's academic offerings, and social opportunities. However, they overlook one of the essential factors: mental health programs.
Many colleges recognize the increased demands placed on their students. To address these needs, colleges have expanded, and continue to expand, their mental counseling services and employ a competent professional school counselor with a counseling degree to help students overcome and manage their mental health conditions.