Careers in the forensic science industry have seen growth throughout the years. As a result of increased criminal cases around suburbs and cities like New York, forensic science experts have become more sought after. Additionally, the popularity of crime dramas has also sparked interest among incoming college students.
However, it's best to know that there's more to forensic science that meets its increasing demand and popularity. If you're pursuing a career in forensic science, learn about the field, the coursework involved, your financial aid options, and the job opportunities.
Forensic science is an exciting industry, but it comes with rigorous training and challenges, just like any college degree.
THE LOWDOWN:
With the rising field of forensic science, it's no surprise that more and more students are seeking to study the field. But, going after a career in forensic science is both challenging and rewarding. Most forensic science students cover natural science, criminal law, and forensic analysis subjects. Students also go through lab courses and hands-on training through internships.

After completing the degree, you may pursue positions across different fields like in crime laboratories, law enforcement agencies, or even start your own forensics company. 
FEATURED SCHOOLS
The Best Colleges Offering Forensics and Crime-Solving Programs
Ohio University
Ohio University offers a Forensic Science major, which prepares students interested in law enforcement institutions and crime laboratories. Interested students will go through different courses such as forensic toxicology, microscopy, and forensic biology. The bachelor's degree aims to equip students with ample knowledge of biochemistry and chemistry while introducing practical applications.
This program is accredited by the American Academy of Forensic Sciences (AAFS), making it a great choice for future forensic pathologists and crime lab analysts.
---
University of North Texas
Are you into crime scene investigations? Cultivate your interest in forensic analysis through the University of North Texas' forensic science certificate program. The program is designed to produce top-notch graduates in forensic chemistry, forensic and investigative science, and drug analysis.
Aside from taking different courses in forensic science, you'll also be able to participate in an internship, where you'll get a chance to work in crime laboratories and get hands-on experience analyzing evidence. Be guided by industry experts and use modern state-of-the-art equipment in trace evidence analysis.
---
Virginia Commonwealth University
Virginia Commonwealth University's Department of Forensic Science produces some of the country's most capable forensic scientists. The department offers a BS program and a graduate degree. VCU's master's degree in Forensic Science tackles in-depth training in forensic sciences, evidence analysis, and criminal law.
Laboratory courses are taken alongside theoretical classes, so you'll have hands-on experience examining forensic DNA and physical evidence. You'll get the needed mentorship and guidance in these master's degree classes that come in small sizes.
---
University of Pennsylvania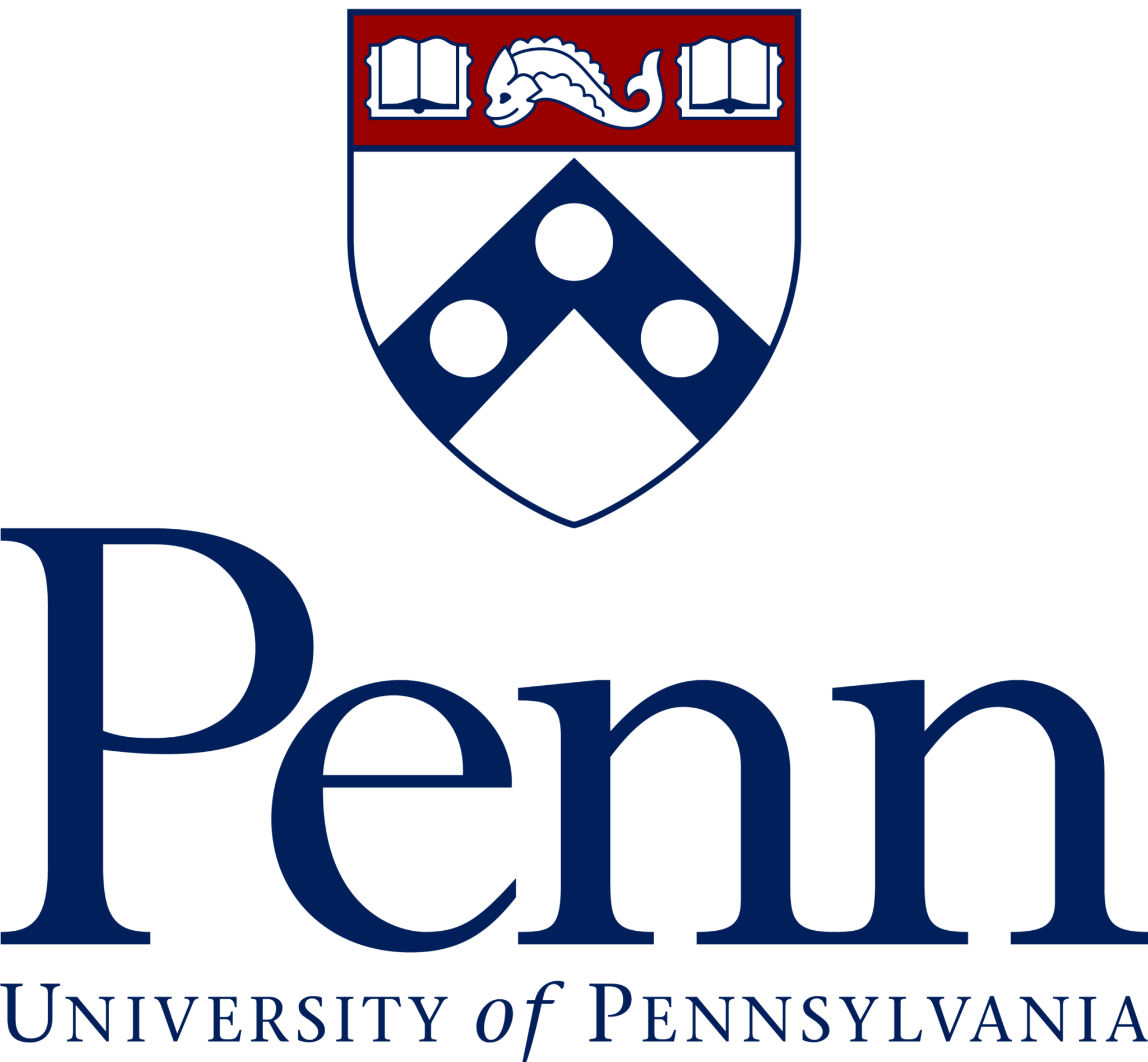 University of Pennsylvania's bachelor's program in criminology offers a liberal approach to criminal justice. With this program, you'll be exposed to crime law courses, forensic psychology, and forensic analysis. Be ready to start an exciting career after graduating since you may qualify for positions such as working in the field of forensic psychology or crime lab analysis.
The criminal justice field may be further explored through a graduate degree specializing in various academic disciplines and research. Aside from criminology courses, the program in Pennsylvania State-based UPenn also offers homeland security, criminal justice, and law enforcement classes.
---
Towson University
If you're interested in criminal investigations through lab work, becoming a forensic chemist may be the perfect career for you. Towson University offers a major in Forensic Chemistry, which aims to develop its students' foundational knowledge in forensic science by going beyond theoretical discussions.
The major offers practical applications to lab work such as evidence analysis and data collection, law enforcement, and forensic toxicology. You may also choose from the available forensic science tracks, namely general forensic science, forensic DNA, and trace evidence analysis.
Internships are also possible since TU has developed strong ties with different crime laboratories and other law enforcement agencies.
---
Drexel University
Drexel University offers a Forensic Science master's degree program where students learn forensic science principles and their applications in the real world. To qualify, students must obtain a bachelor's degree in any field of science or pre-medicine.
As part of the forensic science curriculum, students will cover courses such as forensic toxicology, criminal law, and forensic DNA analysis.
Expect to acquire solid foundational knowledge while taking on leadership roles and improving your communication skills. The program also offers courses that will expose you to the criminal justice system and various law enforcement agencies. Moreover, graduates may pursue concentrations in forensic medicine or molecular biology.
---
Florida International University
Florida International University houses the International Forensic Research Institute, which offers different degree programs in forensic science. Using modern forensic research facilities and backed by a long list of industry partners, FIU offers a master's degree and a forensic science certificate program.
The certificate program caters to students interested in working as forensic pathologists or forensic evidence analysts in crime laboratories.
This program will cover a range of forensic science courses, including molecular biology, forensic chemistry, and forensic or criminal psychology. Additionally, get the needed training in the country's criminal justice system and criminal law. You'll also get ample experience in crime scene investigation, where you may collect evidence and conduct forensic analysis.
---
Loyola University Chicago
Loyola is one of the best forensic science colleges in the country. Its forensic science degree program introduces a wide range of biology and chemistry concepts vital to becoming an effective forensic scientist. The bachelor's degree consists of different forensic science courses like forensic biology, the criminal justice system, and human anatomy.
Aside from the bachelor's program, you may opt to take up a minor in computer crime and forensics. This primarily deals with digital forensics and topics like criminal justice, forensic accounting, and forensic evidence analysis. This is suitable for future law enforcement officers and forensic accountants.
---
George Mason University
George Mason University has been producing quality forensic science graduates throughout the years, making it one of the country's best forensic science colleges. George Mason offers different forensic science programs that you can choose from. The Bachelor of Science (BS) in Forensic Science will expose you to relevant topics like forensic chemistry, firearms examination, and fingerprint analysis.
In pursuing higher education, choose between a master's degree and a graduate certificate. These programs will help you gain in-depth experience by working with different law enforcement agencies and crime laboratories. Getting a degree in forensic science may help you land good roles like crime scene investigators and forensic scientists.
---
Cedar Crest College
A frontrunner in forensic science, Cedar Crest College offers different degree options. This women's college offers a Bachelor of Science in Forensic Science that utilizes technology in the pursuit of justice. This is made possible by digital forensics tools and state-of-the-art laboratories. Aside from getting relevant knowledge in the natural sciences, you'll also improve your critical thinking and problem-solving skills.
Be exposed to physical evidence examination and even law enforcement. Cedar Crest's forensic science programs are accredited by the Forensic Science Educational Programs Accreditation Commission (FEPAC), making them one of the best forensic science colleges in the US Plus, the institution offers modern facilities and nationally-recognized instructors.
---
Arizona State University

If you're looking for an online forensic science program, ASU Online offers one of the leading degree programs in the country. Here, you'll be able to work on your coursework at the convenience of your workplace or home. However, the program includes lab courses that must be completed on-campus.
The forensic science program focuses on molecular pathology, toxicology, and crime scene investigation. You'll be able to collect evidence from crime scenes and draw conclusions from scientific evidence. Interestingly, the curriculum includes History of Genocide and Sacred Crimes, which may help forensic psychology. Graduates may qualify for in-demand roles like forensic scientists, forensic chemists, and crime scene investigators.
---
Liberty University
Another frontrunner in offering online forensic science programs is LU Online. Its bachelor of science in Criminal Justice is a great program option for students dreaming of a career in forensic science and criminal investigations. You'll take various courses in online learning format, including crime scene photography, criminal justice, and the judicial process, with this degree.
Prepare to analyze physical evidence and different forensic laws. You'll also learn evidence safekeeping and marking evidence at crime scenes. The program is available in a 100% online learning format so that you may go over your schoolwork anywhere, anytime. Best of all, the tuition rate is affordable and comes with military benefits.
---
University of Tampa
The University of Tampa offers a bachelor's degree in forensic science designed to introduce a broad set of skills and applications in crime scene investigation. Forensic science students will learn several relevant topics like forensic biology, forensic chemistry, and firearms examination. You'll also be able to apply classroom theory through the program's internship program with different industry partners and crime laboratories.
UT's forensic science students will learn the importance of data collection, interpretation, and sound ethical decisions, vital skills in the field. Get the best mentorship from UT's faculty lineup, which comprises seasoned practitioners with the best forensic science know-how.
Graduates may practice crime investigation through public and private law enforcement agencies, or they may opt to work in crime laboratories where basic knowledge of lab equipment use and organic chemistry is required.
---
Saint Leo University
Does working in the secret service excite you? Saint Leo University offers a criminalistics degree that will help train you in handling crime scenes and solving criminal investigations. Tackle the criminal justice system and be familiar with criminal behavior theories. This program also focuses on physical evidence, its collection and identification, and fingerprint analysis and event sequencing.
Ignite your interest in crime investigation by participating in different activities like jury role-playing and visiting the state prison. You may choose from a selection of specializations, including terrorism and homeland defense. Various techniques are taught so you'll become expert crime scene investigators, forensic science engineers, and crime lab analysts.
---
Forensic Science As A Discipline and Its Career Options
Forensic science uses different techniques and concepts related to solving crimes as a scientific discipline. It usually deals with collecting and examining physical and trace evidence thru the human body collected at crime scenes. Forensic science also analyzes evidence through scientific methods done in forensic science laboratories and other law enforcement agencies.
Forensic Science comes in various types, including Pathology, Toxicology, and Crime Scene Investigation. Earning a forensic science degree will expose you to its different branches, opening a wide selection of career paths. Whether you are employed in a private or government institution, you may qualify for the following positions:
Forensic Scientist
Crime Lab Analyst
Forensic Accountant
Forensic Psychologist
Computer Forensics Associate
Forensic Chemist
Forensic Biologist
Law Enforcement Officer
Forensic Science Technician
On top of a good knowledge base in forensic science, you may be able to develop your analytical and problem-solving skills, necessary for jobs related to criminal investigations. You'll also get the needed training to become leaders, taking on key management positions in the future. With the right forensic science program, you'll have the right skillset to track down criminals and solve crimes, bringing justice to society.
The Road To Becoming a Forensic Scientist
The surest pathway to becoming a forensic scientist may vary, depending on your career goals. For starters, you may earn an associate degree where you'll get a glimpse of the forensic science industry. As early as in high school, students will already determine if they want forensic work!
Here, you'll take a limited number of natural sciences and crime investigation courses. You may further your education by continuing into a bachelor's degree.
Earning a BS in Forensic Science may help you land better working opportunities. You'll also be able to take full coursework ranging from criminal law to forensic pathology. Here, you'll also get the chance to choose the concentration that interests you the most. You may opt for molecular biology, criminalistics, or forensic toxicology.
Get a better feel of forensic science work by participating in internships and on-the-job training. You may check for your school's partner crime laboratories or other law enforcement agencies to seek hands-on training.
To advance in your field, pursue higher education through a master's or doctorate program. While this may help you land a better position, it may require a higher level of expertise that requires years of field experience.
Reasons Why You Should Follow Your Crime Investigator Dreams
Despite being quite demanding and, at times, gruesome, forensic science is a largely rewarding career. The profession has attracted a lot of individuals throughout the years. Forensics experts may work in law enforcement agencies assisting a police officer or detective. If this excites you, you should start going through the best forensic science colleges.
If you're still thinking twice about this, here are some that may help you pursue a career in criminal investigation:
Earn a good paycheck – A career in forensic science may be financially rewarding. Entry-level forensic chemist or biologist may earn up to $38,000 annually, while experienced may take home as much as $86,000. Crime Scene Investigators may earn up to $52,000, while those involved in arson investigations get a higher pay of approximately $110,000.
Become a Hero – Investigations are done to solve crimes and bring justice to victims and their families. Forensic science makes this possible. At the end of every case, you'll have a sense of accomplishment being an instrument of public safety.
Have a Dynamic Career – With a career in forensic science, no workday is the same. One day, you're collecting physical evidence. The next day, you'll be analyzing trace evidence in the crime lab. Plus, get to work with agents and law enforcement officers.
Work on Different Roles – Forensic Science encompasses a lot of topics and specializations creating a lot of opportunities to expand your knowledge and skillset. This provides different career opportunities, both private and government work. You may even start your own lab or agency.
The Right Skillset for a Successful Forensic Expert
Throughout the forensic science program, you'll be exposed to industry practices and concepts that will prepare you for the actual work. Aside from theoretical knowledge, most forensic science programs aim to instill vital skills in collecting and analyzing evidence. Here are some of the skills that you'll be improving upon throughout the degree program:
Communication Skills – Handling evidence doesn't only require the technical know-how but the ability to communicate with your peers and present your findings effectively. Briefings are usually done before crime scene investigations, so clear instructions must be given.
A good eye and analytical skills– Another skill that may be trained throughout your degree is having good attention to detail. Working on crime scenes, you'll need to go over a lot of evidence. Having a good eye will help you find the needed information to solve the cases.
Leadership Skills – Learn to lead a team at crime scenes and effectively delegate tasks. Most programs train students by letting them participate in crime labs where they'll be exposed to lab management.
Photography – For investigators, taking quality pictures is vital when presenting evidence in court. That's why you must learn the skills of working around with a camera. With constant practice, you'll be able to produce well-lit and detailed images.
Find the Forensic Science University that Suits You
Not all forensic science programs are created equal. Some degree programs offer a good mix of courses to produce well-rounded forensic science graduates, while some offer a more concentrated curriculum that appeals to a specific study. Be on the lookout for the program that not just suits your interest but offers you the opportunity to acquire the needed skillset and the right network to grow your career after graduation.
When about to complete high school and pursuing a forensic science career, a crucial step is finding the best university that combines forensics and criminal justice in its curriculum. This allows you to be exposed to a balance of science courses, the criminal justice system, and basic crime laws.
It's also best to consider the college's list of concentrations to make sure that your interests are aligned. Some concentrations may include Crime Scene Investigation, Forensic DNA Analysis, and Firearms and Ballistics.
Another thing to consider when finding a forensic science college is tuition. Numerous institutions offer online programs which are more affordable. You won't need to spend on books, transportation, and even in-campus housing with distance learning. Most colleges also offer grants and scholarships to deserving students. Tuition discounts are also available for military service officers.
Lastly, choose a forensic science program that has passed the standards of accrediting institutions. Find a program that has been accredited by the Forensic Science Education Programs Accreditation Commission or FEPAC, so you're sure to get quality and industry-ready training.
---
Frequently Asked Questions
What are the different degree options in Forensic Science?
Forensic Science colleges usually offer a variety of programs to cater to the different needs of students seeking a career in this field. Schools commonly offer a bachelor of science degree. Most students pursue an undergraduate degree since this may provide ample opportunities to get a certificate or associate degree.
Individuals working in the field may improve their skills and expand their forensic science knowledge by taking certificate programs. For those aiming to specialize in certain subfields, getting a graduate degree may be a good idea. Higher education in forensic science entails a more in-depth approach to your chosen specialization.
What is the timeline for completing a Forensic Science degree program?
A bachelor's degree in forensic science typically takes four years, while a master's degree would take one to two years. The program consists of 120 course credits, up to 60 credits of which may be transferred from accredited institutions.
Program length may vary depending on course requirements and your learning setup. Part-time students or those taking limited online courses may take longer to finish their forensic science degree. The duration of a program can also be influenced by on-the-job training, capstone projects, and elective requirements.
What courses are usually taken in forensic science degree programs?
A forensic science degree will equip you with the technical know-how to collect and analyze evidence that is admissible in court for criminal and civil cases. With this program, you'll develop a strong foundation in biology, chemistry, and even mathematics. You'll also get a chance to dive deeper into several core courses like:
Molecular Genetics
Criminal Justice System
Forensic Anthropology
Criminal Law
Forensic Psychology
Toxicology
Through these courses, students become adept in the fundamentals of examining crime scenes, blood samples, DNA, and other types of trace evidence. Aside from theoretical classes, students learn common crime lab techniques to become forensic science experts and competent lab analysts.
What are some of the common workplaces for forensic science graduates?
Along with selecting career options, you'll also have a chance to work in different setups. For biological or forensic science technicians and forensic analysts, you may be stationed in a crime laboratory where you'll be examining pieces of evidence under the microscope.
Crime scene investigators should be familiar with the social sciences too, as will have the chance to do fieldwork, go to different crime scenes, and map out the events.
Private investigators also share the same type of active workplace, spending time in field and office work. Interestingly, forensic pathologists and forensic science technicians will spend a good amount of time in the morgue, studying the victim's body and gathering vital information in places where natural resources can interfere with work.
Police officers may work in police stations or back offices, handling tasks like record-keeping, ballistics sampling, or computer forensics.
What are the opportunities for a forensic science graduate?
Forensic work involves more than just being in high-crime rates like New York or low-crime places like New Haven, CT. You may choose from a wide range of opportunities from the government and private sectors.
Fresh graduates may seek entry-level positions as forensic science technicians since they'll acquire relevant skills and foundational knowledge to handle evidence in doing crime scene investigator work. You may grow your tenure to reach larger jurisdictions and crime laboratories.
As a forensics specialist, you may also work in accounting firms, detective offices, insurance companies, and other police agencies. Alternatively, you may choose to open your forensics agency and lead your own team in solving crimes.