In recent years, online schools have gained popularity in the United States. They are the next best thing to traditional education for people who want to get a degree while working full-time or without disrupting their personal lives.
The popularity of distance education has increased significantly. Within the years 2015 and 2016, enrollment increased to 5%!
Featured Programs
In the fall of 2018, more than 6.3 million students took at least one online course. Students prefer online courses in public and private academic institutions, but public universities have seen the most significant increase.
FEATURED SCHOOLS
According to a new study, the number of students enrolling in online degree programs has skyrocketed. Online schools will attract more students since they provide more digital technologies and platforms.
Students will also be demanding online learning degrees that offer courses that are most suited to job-specific abilities.
While more schools and universities offer distance education as an alternative mode of instruction and learning, choosing the ideal online school that matches each student's needs can be challenging. After all, earning an online degree from a reputable institution is a long-term commitment.
Because of the numerous benefits that online schools provide, more college students are opting for them over traditional colleges and universities. Flexibility, accessibility, convenience, and cost-effectiveness are just a few of them.


What is the cheapest online university? Affordability must match with the quality of instruction, employment chances after graduation, and student services, among other things, so there is no clear-cut answer. These schools represent the best of both worlds: affordability and educational quality.

We used the following standards to select the twelve institutions:

– Reasonable tuition costs/semester hour or unit; Accreditation status that is appropriate and recognizable;
– Popularity and academic accomplishments;
– Acknowledgment from credible journalistic and literary sources;
– Plenty of financial aid options.

Please see our Methodology page to learn more about our online college and degree program selection process.
---
Cheapest Accredited Online Colleges
Thomas Edison State University
Many resources have named Thomas Edison State University one of the fastest and most economical online schools in the country, elevating it above many other institutions of higher learning.
Students can choose from over 100 associate's, bachelor's, master's, doctoral, and certificate programs, significantly more than other online colleges.
The Social Science Research Methods degree program at TESU is one of the most popular, with only a few other online schools offering it.
Residents pay $399 per credit hour, while non-residents pay $519 per credit hour at Thomas Edison State University. This is perhaps the cheapest online university per credit hour if and when scholarships are factored into the final calculation.
Campus Location:
Accreditation:
Middle States Commission on Higher Education
Acceptance Rate:
Retention Rate:
Graduation Rate:
Financial Aid:
Pell Grant or Federal Education Loans (Subsidized Stafford Loan and the Unsubsidized Stafford Loan)
What's Unique About The School:
Programs are designed for working adults.
One of the best generous transfer credit programs.
Offer a free 2-course trial.
The school website offers a Financial Aid Shopping Sheet to help students compute the estimate of the cost and find more about possible financial assistance options so they can compare TESU to other schools.
---
The University of Alabama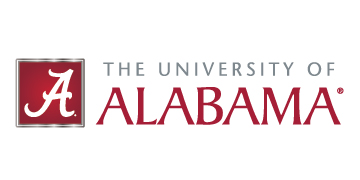 The University of Alabama's online programs are administered by the school's Bama by Distance Department and provide some of the most economical online bachelor's and master's degrees available, especially for such a well-known public university.
Alabama online students have access to the same resources, care, and attention as on-campus students, as well as a selection of more than 60 undergraduate and graduate programs, far more than most schools.
Upon acceptance, students join a vast network of professionals, faculty members, and alumni, all of whom provide ongoing support to one another both inside and outside of their academic pursuits.
Undergraduate tuition at the University of Alabama is $375 per credit hour, while graduate tuition is $420 per credit hour.
Thanks to this pricing, the University of Alabama is one of the most affordable online universities on our list. But don't write it off as a diploma mill!
Renowned ranking agencies such as US News & World Report and Business Insider have named the university one of the country's best public universities.
Its business, education, and engineering programs, and its law school, which was named the third-best public law school by Business Insider, are among the most prominent of its many degree programs.
Campus Location:
Accreditation:
Higher Learning Commission
Acceptance Rate:
Retention Rate:
Graduation Rate:
Financial Aid:
Grants
Scholarships
Loans
What's Unique About The School:
UA's online classes are asynchronous, but some demand in-person involvement in discussions and group projects.
Students can enroll in a blended program, which combines the convenience of online learning with the structure of a traditional classroom setting.
Students can take their exams online or at a testing facility affiliated with the university.
---
The University of Texas of the Permian Basin
This university is a low-cost online school that offers excellent Business, Education, and Nursing degrees, among other programs. Business and psychology are two of the most popular majors at this prestigious university.
US News & World Report has honored UTPB in various ways, including the "Best Online Bachelor's Degree Programs among Texas Public Universities," and it is now receiving acclaim for its inexpensive online courses!
Undergraduate tuition is $303.71/credit hour, while graduate tuition is $326.71/credit hour. There's no doubt about it: these are some of the most affordable online schools available!
Campus Location:
Accreditation:
Higher Learning Commission
Acceptance Rate:
Retention Rate:
Graduation Rate:
Financial Aid:
Student Loans
Grants
Scholarships
What's Unique About The School:
The flexibility of the curriculum at UT Permian Basin is considered one of the best. There is a schedule for everyone, which is especially useful if you work night shifts.
---
West Texas A&M University
West Texas A&M University is a diverse, supportive, and inexpensive online university with a wide selection of undergraduate and graduate programs. Liberal arts and humanities disciplines and nursing and business degrees are the majors that produce the most graduates.
Students find a solid educational community and take pride in their school in the virtual classroom, fostering a welcoming camaraderie attitude.
Many programs also offer projects and rotations conducted within a student's community, allowing them to gain a more profound knowledge of their major's fundamentals while still benefiting from the advantages of an excellent online school.
West Texas A&M University's tuition is around $50 per credit hour for in-state students and $80 per credit hour for out-of-state students, depending on the degree program.
Students can also enroll in various low-cost online college courses, such as chemistry, communication, and criminal justice. Many of these classes are also self-paced, allowing students to work at their own pace online.
Campus Location:
Accreditation:
Higher Learning Commission
Acceptance Rate:
Retention Rate:
Graduation Rate:
Financial Aid:
Student Loan
Emergency Loan
What's Unique About The School:
Resident applicants are guaranteed to be a part of tuition funding programs.
---
Columbia College
This low-cost online college has been listed in various rankings and directories that detail the cheapest, fastest, and best distance education degrees.
Columbia College now accommodates tens of thousands of online students. Students can choose from 28 associate's, Bachelor's, or Master's degrees, with over 800 courses.
Some of the most well-known degrees, such as General Business and Human Services, are situated within the Business Administration Departments. Columbia College charges $375 per credit hour for undergraduate programs and $490 per credit hour for graduate programs.
Furthermore, US military members are eligible for reduced tuition rates of $250 per credit hour for undergraduate degrees and $325 per credit hour for graduate degrees.
Columbia College has some of the cheapest online tuition per credit hour in the state, if not the country because online students can apply for scholarships and grants just like their on-campus counterparts.
Campus Location:
Accreditation:
Higher Learning Commission
Acceptance Rate:
Retention Rate:
Graduation Rate:
Financial Aid:
Scholarships
Military-affiliated benefit
What's Unique About The School:
Columbia University's financial aid program is among the strongest in the country. The school provides considerable need-based grants to lower-income students, decreasing the cost of college to almost $0 in some cases.
The school gives credit for non-traditional learning events or life experiences.
---
Eastern New Mexico University
Eastern New Mexico University has recently received praise for its cost-effective online offerings. The Bachelor of Computer Science is one such degree; however, several undergraduate and graduate degrees are available.
Before applying, students should look at the sample degree plans on the ENMU website to see if the majors are a suitable fit.
This low-cost online school is accredited by several organizations and authorities and offers only the best education. Eastern New Mexico University charges residents $166.50 per credit hour plus fees, non-residents $249.75 per credit hour plus fees, and resident and non-resident graduate students $293.50 per credit hour plus expenses.
ENMU's dual enrollment program also offers low-cost online college courses for credit. While still in high school, interested students can take several of their 100 and 200 level, or freshman and sophomore, classes here.
Taking these programs has many advantages, including pursuing hobbies that aren't available in high school and an easier transition to college life.
Campus Location:
Accreditation:
Higher Learning Commission
Acceptance Rate:
Retention Rate:
Graduation Rate:
Financial Aid:
Scholarship
Grants
Stipend
Student Assistance
Waiver
What's Unique About The School:
Online students can receive free tutoring from the school. Learners can usually take proctored tests at designated locations in their community.
---
American Public University
Students can enroll in American Public University's six schools and pay a low tuition fee for undergraduate and graduate degree programs.
The low-cost online courses were created in partnership with specialists from various industries worldwide to provide students with the best chances, experience, and information possible.
Professors are thought leaders in their fields, and APU sponsors forums and discussions with other experts regularly, providing them with significant networking opportunities.
Undergraduate tuition at American Public University is $285 per credit hour, while graduate tuition is $370. The discounted tuition rates accessible to students linked with the United States Military are part of its attractiveness as an affordable online education.
Campus Location:
Accreditation:
Higher Learning Commission
Acceptance Rate:
Retention Rate:
Graduation Rate:
Financial Aid:
What's Unique About The School:
AMU is an excellent school for the military and is very accepting of active-duty military life.
---
Grantham University
Grantham University offers more than 50 low-cost online Associate, Bachelor's, Master's, and Certificate programs. To summarize, while it is one of the more economical online colleges on our list, its educational level is regarded as high. 
The criminal Justice and Law Enforcement Administration programs and Business degrees are two of Grantham's most popular programs.
Students, particularly adult learners who begin their college programs later in life, have nothing but positive things about this affordable online university.
Grantham University's undergraduate tuition is $295 per credit hour, and graduate tuition is $350 per credit hour.
Campus Location:
Accreditation:
Distance Education Accrediting Commission.
Acceptance Rate:
Retention Rate:
Graduation Rate:
Financial Aid:
Scholarships
Grants
Private Financial Aid
Heroes Program
What's Unique About The School:
Grantham has garnered multiple accolades and recognition as an expert in online education, all while ensuring that education is accessible. Consider a laptop program that provides all new and returning students enrolled in a degree program with a brand-new Lenovo laptop at no cost.
---
Florida International University
Florida International University is a low-cost online university that offers a wide variety of undergraduate and graduate degrees and certificate programs. FIU has appeared on many lists and rankings that have indexed the best online resources and degrees.
Students have limitless access to a variety of academic perks and have the opportunity to learn from award-winning instructors who also offer on-campus courses.
Students have complete control over their courses, allowing them to tailor their schedules to their own needs. Residents pay $212.71 per credit hour, while non-residents pay $329.77 per credit hour at Florida International University.
These are among the state's lowest online colleges per credit hour; by comparison, Advent Health University's tuition is around $510 per credit hour.
Campus Location:
Accreditation:
Higher Learning Commission
Acceptance Rate:
Retention Rate:
Graduation Rate:
Financial Aid:
Tuition Waiver
Scholarship
Grants
What's Unique About The School:
Military training can earn you academic credit at FIU, and these credits usually apply toward electives.
Their online courses give students the same high-quality learning experience as on-campus students. The same professors will teach online students, and the online curriculum is equally as exciting as the on-campus classes.
---
Brigham Young University Idaho
Through a unique and innovative initiative called PathwayConnect, Brigham Young University Idaho offers exceptionally affordable online degrees. This distance education incorporates online learning, community interaction, and a spiritual framework from the Church of Jesus Christ of Latter-Day Saints.
Students at BYU Idaho have the opportunity to interact with one another as learners and future leaders while also having the freedom to complete their degrees on their schedules.
The PathwayConnect programs are also very reasonably priced. Brigham Young University Idaho's tuition is $125 per credit hour for average online degrees and $73 per credit hour for degrees completed through the PathwayConnect Program, making it a very economical alternative for online students.
Campus Location:
Accreditation:
Northwest Commission on Colleges and Universities
Acceptance Rate:
Retention Rate:
Graduation Rate:
Financial Aid:
Federal Financial Aid
Private Aid
What's Unique About The School:
Those who aren't sure what major they want to pursue may apply to the PathwayConnect program. It is a one-year program that teaches critical academic abilities and fulfills several general education requirements.
Students can combine a degree with a certificate to tailor their experience.
All of the courses follow an asynchronous curriculum and include a strong emphasis on gospel learning.
---
University of Central Florida
The UCF is a well-known, low-cost online university that offers over 80 undergraduate, graduate, and certificate programs. UCF provides a wide range of majors, so students are sure to find something that interests them.
Hospitality and Tourism Management and Psychology majors are two of the most popular degrees sought by UCF students, demonstrating the wide variety of the program offerings.
The University of Central Florida charges residents and non-residents $105.07 per credit hour, plus a $511.06 non-resident fee for students. Residents and non-residents pay $288.16 per credit hour for graduate students, with a non-resident cost of $785.15.
UCF has a continuous presence on the list of the most affordable online institutions in the United States, with the same tuition rate for locals and non-residents.
The parity is critical in luring out-of-state students to the school's online degree programs, which will help the school build a reputation for inclusive, high-quality education.
Campus Location:
Accreditation:
Higher Learning Commission
Acceptance Rate:
Retention Rate:
Graduation Rate:
Financial Aid:
What's Unique About The School:
Students at UCF receive the most excellent education available from an institution that is a pioneer in online learning. The school has been teaching online since the beginning, with a combined experience of 25 years.
---
Oregon State University
Oregon State University's Extended Campus, or Ecampus, offers cheap online Bachelor's, Master's, Doctorate, and Certificate degrees, with various intriguing majors and minors to select from.
In particular, Computer Science, Human Development, and Public Health programs have produced a large number of graduates.
Students at OSU are adequately cared for, and they form close bonds with instructors and classmates who support them in their current and future jobs.
This online school is also an excellent fit for international students, as students come from all over the world to attend programs at OSU, making the virtual classroom a diverse learning environment for all.
Oregon State University's tuition is $309 per credit hour, and with financial aid for online students, it's one of the most affordable online institutions in the US.
Campus Location:
Accreditation:
Higher Learning Commission
Acceptance Rate:
Retention Rate:
Graduation Rate:
Financial Aid:
What's Unique About The School:
OSU is one of the best online schools that offer grants for their online students. However, this grant is only for students pursuing their first undergraduate degree.
---
Great Basin College
Great Basin College has a robust history of serving the local community and economy. A wide range of degree programs is available at the school, including associate's and bachelor's degrees. A variety of programs are currently offered by GBC online to less than 5,000 students every year.
They offer diverse programs related to fields such as English, Arts, Science, Early Childhood Education, Business, Statistics, Social Science, Graphic Communications, Nursing, Applied Science, and Human Services. Businesses, humanities, early childhood education, liberal arts, nursing, and liberal arts are among the most popular majors.
They offer one of the lowest tuition on this list, making this college a cheap online college option for you.
Campus Location:
Accreditation:
Northwest Commission on Colleges and Universities
Acceptance Rate:
Retention Rate:
Graduation Rate:
Financial Aid:
Grant
Loans
Scholarships
Work Study
What's Unique About The School:
As the leading provider of long-distance education and online education in the Silver State, Great Basin College is called "The Gold Standard in the Silver State." 
Online and affordable, GBC offers hundreds of courses and a wide variety of certificate and degree programs.
---
Arkansas State University
The online programs at Arkansas State University have graduated more than 10,000 students. Besides regional accreditation from the Higher Learning Commission, Arkansas State holds national accreditation from the Association to Advance Collegiate Schools of Business International.
In addition to business administration and criminology, there are also political science and strategic communication programs offered online.
Students can start coursework earlier with rolling start dates throughout the year. Also, their low tuition fees for online programs make them one of the top priorities of students.
Campus Location:
Accreditation:
The Higher Learning Commission
Acceptance Rate:
Retention Rate:
Graduation Rate:
Financial Aid:
Scholarships
Loans
Work Study
What's Unique About The School:
As Arkansas' second largest university, Arkansas State University offers more than 150 degrees, including an extensive online program, and boasts a diverse student body from around the world and across the nation.
---
Brigham University
Brigham Young University-Idaho is owned and operated by The Church of Jesus Christ of Latter-Day Saints. Over 49,000 students attend this non-profit college around the world. BYU – Pathway Worldwide enrolls more than 15,000 students in online classes. It is possible to earn a degree online through BYU-Idaho and Ensign College. At a very affordable price, BYU offers more than 50 online certificates and degrees with certificates, associate's, and bachelor's programs.
An online program that is popular includes a bachelor's degree in Business Management, marriage and family studies, and public health. As for their associate's degree, some of the popular programs are Family History Research and Web Design & Development.
Campus Location:
Accreditation:
Northwest Commission on Colleges and Universities
Acceptance Rate:
Retention Rate:
Graduation Rate:
Financial Aid:
Scholarships
Loans
Grants
Work Study
What's Unique About The School:
In the United States, it ranks third among private universities with 33,365 students. A third of the students are from Utah, and 99 percent are members of the LDS Church. Students at BYU must adhere to an honor code, a code of behavior.
Factors to Consider When Choosing a Budget-friendly and Affordable College Online
There are several important factors to consider when choosing one of the best online colleges that fit your budget. Making the best decision requires carefully evaluating your financial situation, extensive research, and balancing affordability and quality. Let us look at the steps you should take to ensure your decision is well-informed.
Assess Your Budget and Financial Resources
Consider your financial resources and budget before selecting an affordable online college. Decide how much money you can comfortably spend on your education. Consider factors like
Tuition
Fees
Textbook costs
Technological requirements
And other expenses related to online learning platforms
You can narrow down your options by clearly understanding your financial constraints.
Research and Compare Tuition and Fees
Once you have a budget, it is time to look into and compare the tuition and fees of various cheap online colleges. Start by looking through the websites of various institutions to learn more about their prices. Remember that tuition can differ significantly among colleges with accreditation. Take note of any additional costs because they can add up over time, such as technology or online course fees.
Evaluate the Overall Value and Reputation
The only deciding factor should not be cost alone. Assessing the general standing and reputation of the online universities you are considering is critical. Look for universities with a proven track record of delivering outstanding education and successful student outcomes. To ensure their programs adhere to accepted standards, check their accreditation status.
Consider factors like:
faculty qualifications
student support services
alumni success stories
Online resources, such as discussion boards for students and review websites, can offer insightful information about the experiences of both current and former students.
Consider Financial Aid Options and Scholarships
Investigate the financial aid options and scholarships offered to online students to reduce the financial burden further. To check your eligibility for federal grants, loans, or work-study programs, complete the Free Application for Federal Student Aid (FAFSA).
Additionally, look into scholarships created especially for online students, as many universities and outside agencies provide funding suited to their requirements. Academic achievement, financial need, or particular fields of study may all be scholarship criteria.
Balance Affordability with Quality and Program Offerings
While accessibility is crucial, balancing costs with the quality of programs and education offered is equally important. Examine the degree options and curricula provided by each college. Make sure they support your academic and professional objectives.
Depending on your field of study, look for colleges that offer engaging and interactive learning opportunities, strong online platforms, and chances for practical experience or internships. It is also important to look into the degree of adaptability and assistance offered to online students, including access to professors, online tutoring, and career counseling.
Is Online College Worth It?
Many people wonder whether pursuing an online college degree is worthwhile as the popularity of online learning grows. To answer this question simply, yes. Online colleges are worth it, and there are several reasons for this. There are numerous advantages and benefits of online learning that make it an appealing option for many people:
Flexibility and Convenience
You can design a flexible schedule for your online bachelor's degrees that fit your lifestyle. You can access course materials and lectures anytime and from any location with an internet connection. This flexibility allows individuals to balance their education with their employment, family obligations, and other commitments.
Access to Diverse Programs and Institutions
Geographical barriers are removed by online bachelor's degrees, giving everyone access to a variety of institutions and online bachelor's programs regardless of where they live. You can pursue your interests and professional objectives by selecting from various degree programs and specialization options.
Personalized Learning Experience
Online learning frequently provides a self-paced learning environment that lets you learn at your own pace. Additionally, interactive tools and digital platforms offer personalized learning opportunities that consider various learning preferences and styles.
Networking Opportunities
Contrary to popular belief, networking opportunities are fostered by online education. You can interact with peers, teachers, and professionals from various backgrounds through virtual classrooms, discussion boards, and team projects, building your network and improving your learning experience.
Customized Schedule
You can schedule your coursework around your current commitments with online learning. With the flexibility of online degrees, you can study at your own pace and on your own terms, regardless of whether you have a full-time job, a family, or other obligations.
Location Independence
An online degree program allows you to learn from anywhere without commuting or moving. Individuals who live in remote areas or would rather not uproot their lives to attend a physical campus will particularly benefit from this flexibility.
Unrestricted Accessibility
Online learning provides round-the-clock access to course materials, lectures, and assignments. Due to this accessibility, you can complete your coursework and interact with it whenever it is most convenient for you, considering your individual learning style and schedule.
How to Make Online College Worth It For You
Make the most of your online college experience by being proactive and planning ahead. You can make online college worthwhile, aligned with your academic and career goals, and make the most of the opportunities by adhering to these essential steps.
Understand Your Personal Aspirations for Obtaining a Degree
Consider what you want to accomplish with your degree before starting your online college journey. Clarify your driving forces, professional goals, and areas of interest. Knowing your objectives will enable you to select a program that meets them and maximizes the educational benefits you will receive.
Knowing what you want from your degree will help you make informed decisions and choose the most pertinent courses and specialization options, whether you are looking for career advancement, a career change, or personal growth.
Find a Program That Matches Your Needs
Making the right program choice is essential to making the most of your online college experience. Consider your learning style, career objectives, and personal preferences when selecting a program. Find the institution or program that best suits your needs by researching various options.
Search for programs that provide a thorough curriculum, pertinent courses, and chances for internships or practical application. Consider factors like program reputation, faculty credentials, and connections to the industry. You increase your chances of having a fulfilling educational experience and achieving your educational goals by selecting a program that matches your needs and interests.
Set Clear Academic and Career Goals
Setting specific academic and career goals is necessary to make online college worthwhile. Specify your educational goals and how they relate to your long-term aspirations. Clearly defined goals will give your online college journey focus and direction, whether you are looking to advance in your current career, change careers, or acquire new skills.
Prepare for Potential Hurdles
While online college offers flexibility, it is important to anticipate and prepare for potential roadblocks. Be prepared for potential difficulties, such as those caused by time restraints, technological glitches, or personal obligations. Establish strategies and contingency plans to get around these challenges.
To overcome setbacks, cultivate resiliency and realistic expectations. You can maintain focus, reduce disruptions, and stay on course to make your online college experience worthwhile by anticipating potential obstacles in advance.
Develop Strong Self-Discipline and Time Management Skills
High levels of self-discipline and efficient time management are necessary for online learning. Establish a study schedule and set aside time specifically for coursework to take control of your education. Make a study schedule that suits you best, and stick to it religiously. To maximize concentration and productivity, eliminate distractions, and create a supportive learning environment.
Leverage Online Resources and Support Services
Numerous resources and support services are available at online colleges to aid in your academic and personal success. Utilize these services by interacting with them directly. Learn how to use the online learning environment, regularly access the course materials, and participate in online discussions and activities.
Reach out to your professors, teaching assistants, and academic advisors whenever you require direction or clarification. Using online libraries, writing centers, and tutoring services can improve your educational experience.
Build a Strong Professional Network
Online platforms offer fantastic chances to establish a powerful professional network. Participate in virtual group projects, interact with your classmates, and add to online discussions. Actively look for professional networks and communities related to your industry.
To network online with professionals and broaden your network, join relevant LinkedIn groups, online discussion forums, or virtual events. Developing connections with fellow undergraduate students, educators, and professionals can lead to internships, employment, and mentoring opportunities.
What are Accredited Online Colleges, and Why is Accreditation Important?
Accreditation is a crucial factor that should not be ignored when selecting an online college. Accreditation is a procedure of evaluation and recognition used to evaluate the standards and quality of educational institutions by independent accrediting bodies. It acts as a symbol of assurance that the college or university satisfies or exceeds the standards set forth for offering a worthwhile education.
The institution's online bachelor's programs are guaranteed to adhere to exacting standards by accreditation, just like their on-campus equivalents. It demonstrates that the institution's faculty, curriculum, student support services, and technological infrastructure have all undergone a thorough evaluation.
Role of Accrediting Bodies in Evaluating Online Colleges
Accrediting bodies, agencies, or associations play an important part in evaluating and accrediting online colleges. These organizations are in charge of establishing the requirements that institutions must meet in order to receive accreditation. They carry out thorough assessments, site visits, and evaluations to make sure online colleges continue to use high-quality teaching methods.
The Higher Learning Commission (HLC) and the Accrediting Commission for Community and Junior Colleges (ACCJC) are two accrediting organizations recognized by the US Department of Education. The criteria used by these organizations to evaluate colleges include faculty credentials, curriculum relevance, student outcomes, and institutional resources.
Benefits of Attending Online Colleges With Accreditation
Attending an accredited online college with accreditation from the colleges and schools commission is crucial when considering online bachelor's degrees. Institutional excellence is ensured through accreditation, which acts as a quality assurance mechanism. The following are some of the main advantages of enrolling in online colleges with accreditation:
Assurance of Quality and Credibility
An online college's accreditation ensures that it satisfies strict requirements for credibility and quality. Accrediting agencies evaluate accredited institutions thoroughly, looking at things like curriculum, faculty credentials, support services, and educational outcomes.
By selecting an accredited online college with accreditation from the colleges and schools commission, you can trust that the education you will receive is of the highest caliber. Accredited degrees are recognized by employers, business professionals, and other academic institutions, enhancing your credentials and guaranteeing that your educational investment will be worthwhile.
Transferability of Credits
The transferability of credits from accredited institutions is generally higher. So, if you decide to change schools or continue your education, other colleges and universities are more likely to recognize and accept your credits.
Access to Financial Aid and Scholarships
One frequent benefit of online colleges is increased access to numerous forms of aid and scholarships. One must be accredited to be eligible for aid programs, such as grants, loans, and work-study opportunities.
You can use these resources to help pay for tuition and other educational expenses by enrolling in a cheap online college. Additionally, many accredited institutions have their own scholarship programs for several courses such as those in health sciences or alliances with outside groups that give deserving students additional financial aid.
Recognition by Employers
Employers value degrees from accredited institutions. A comprehensive and reputable education has been accredited, which is a sign of high educational quality.
Employers can tell that you have the knowledge and skills needed to succeed in your chosen field when they see you graduated from an accredited college. This recognition can greatly improve your employment prospects and open doors to career opportunities by giving you a competitive edge in the job market.
Supportive Student Services
These colleges place a high priority on student success and offer extensive support services. These organizations are aware of the particular requirements of online students and provide tools to support a satisfying learning environment.
Online colleges with accreditation make an investment in supporting their students as they progress through their education, providing everything from academic advising and tutoring services to library access and career counseling. These comprehensive support services help you succeed academically by supplying you with the resources and direction you need to excel in your studies.
Professional Licensure and Certifications
Graduates must hold degrees from accredited institutions for licensure or certification in some professions. By enrolling in cheap accredited online colleges, you can be sure you have the education you need to pursue your desired career.
Networking and Alumni Connections
These colleges frequently have a large alumni network and connections in the industry. You gain access to an invaluable network of experts in your field of study by enrolling at such a facility. Featured online colleges frequently offer networking opportunities, allowing students to get in touch with alumni through online forums, communities, and social media pages. An expanded professional network may result from this.
---
Frequently Asked Questions
How Vital Is It to Enroll in Accredited Online Schools?
Accreditation is an essential aspect of any academic institution's legitimacy. Accreditation is a thorough review of a program or college by an independent agency based on variables such as student support, academic excellence, and teacher credentials.
The school's accreditation establishes that it is a reliable institution that adheres to a high quality of education. Distance learning allows students to earn undergraduate, graduate, postgraduate, and professional-level courses from online schools through an accreditation procedure.
Can You Really Find the Cheapest Online College With Accreditation?
When college students are looking for outstanding educational possibilities, the cost of attending a university or college is generally a factor. Many students considering a two-year degree or hoping to gain transfer credits consider community college as an affordable option.
Finding or searching for affordable online bachelor's degree programs usually necessitates extensive investigation. Tuition for four-year online programs isn't cheap, but it's a lot less than what you'd pay at a brick-and-mortar institution.
For starters, online bachelor's degree programs require less financial investment on the side of the student because they do not have to pay for school buildings, staff, or employees. There are also no commuting expenditures! Tuition at online institutions typically ranges from $100 to $400 in cost per credit hour.
These colleges also allow students from all over the world to get their diplomas without ever leaving their homes. You don't need to complete any trip needs or pay for expensive travel; all you need is a working computer and access to the Internet!
Did you know that qualified students can get grants, scholarships, loans, and other types of financial aid from online schools? You can probably find some of the cheapest online college or university that is affordable while providing quality education.
How Can You Avoid Out-of-State Tuition Costs?
As an online student, you can avoid out-of-state tuition costs by attending a local college. A student attending an out-of-state public college usually pays more than an in-state student.
However, some colleges charge the same tuition to all online students, regardless of their location. Children of alumni or military members may also be eligible for tuition waivers at some colleges. And in some cases, strong academic credentials may qualify students for in-state tuition.
How Can You Choose Which Online College is Fit for Your Budget?
By enrolling in affordable online colleges, students can avoid spending more than they can afford on bachelor's degree programs. Compared to traditional colleges, cheap online colleges provide students with a reduction in debt and out-of-pocket expenses.
In spite of the fact that online affordable colleges allow students to save money, it is imperative that students choose a program within their budget.
The annual tuition costs of a college online may be affordable for you if you can pay them without applying for financial aid. If a student doesn't need to request a flexible tuition payment plan, the budget might be ideal.
Conclusion
Many people prioritize finding affordable options when pursuing higher education. Access to the cheapest colleges has made it possible to receive a high-quality education for a much lower price. Students can enroll in accredited bachelor's degree programs that fit their budgets without sacrificing academic excellence by doing their research, comparing options, and making informed decisions.
Additional Resources: