COVID-19 has tremendously affected everybody. With most of the world at a standstill, students and professionals are now seriously contemplating their futures.
If you're one of the many people thinking about your next steps, it might be best to start studying business online.
Featured Programs
Because of the worldwide health pandemic, both nontraditional learners and high school graduates, and even professionals, should take advantage of enrolling in online classes.
Aside from the convenience, online courses offer affordable tuition, flexibility, and so many academic opportunities.
In 2019, hundreds of distance learning students were surveyed by Santa Clara University about their stand on online learning. Students answered questions about their interactions with their instructors and peers, how they deal with a virtual environment, and whether or not they will recommend online classes to others.
For the most part, more than 50% of these respondents appreciated and recognized the advantages of online classes. This survey was conducted post-COVID. Fast forward to today. You need to embrace and understand the importance of online learning even more.
When it comes to snagging the career of your dreams, this field is very competitive! Forbes asserted that having a master's degree gives you more chances to grow in your field than the usual baccalaureate or doctoral degree.
While enrolling in a prestigious university helps open more doors and gives you a solid edge to gain ground, this option is not available to many.
Thankfully, several free online business courses offer possible solutions. Seasoned veterans and budding professionals can now improve and hone their knowledge by enrolling in business courses similar to those usually taught in colleges and universities.
---
The 12 Excellent Free Online Classes for Business
Free online classes are usually offered in partnership with some of the best universities and business schools. If you choose to take this route, you will have first-hand experience of how these programs work at some of the best universities in the country. Below are 12 free online courses provided by some of the best business schools in the country.
Accounting
This is an advanced-level 12-week course offered at MIT's Sloan School of Management. Business takes so many forms. From basic services to product management, abstract research, even to machine learning and artificial intelligence, Accounting will always be a huge part of the equation no matter the core of the business.
Via MIT's global education arm (MITx), through the edX platform, this online business class is offered free online and provides you intensive lectures on financial accounting.
In the program, you will learn about the many building blocks that surround financial accounting. This topic will cover several topics like preparing and analyzing financial statements and how creditors and investors use them. These are important tools that will help you become a financial advisor or a general manager in the future.
This free online class is also perfect for those who are in preparation for the CFA Exams. You will also learn about complicated information and teach how to present it in ways that easily make sense.
MIT's Sloan School of Management is rated by the US News and World Report as one of the country's top five best business schools.
Best Features
MIT is home to famous and highly successful names in the US. Its accounting degree is #42 among the 100 best jobs list.
Open for college students with a master's degree and professionals
Database Management
Database Management Essentials is an online business class delivered for free to give you the foundational background necessary in the data world. This is given through Coursera under the University of Colorado System.
One Forbes article stated that the world generates more than 2.5 quintillion data bytes every day. These data come from text messages, emails, social media, the internet, and other related services.
All these data and gathered information are bound to go down the drain if they are not securely stored and sifted through a meaningful way. With all this chaos is where your role as a database manager comes in very handy.
Database management essentials are delivered online for free and provide you with the basic building blocks required for database management.
Upon enrolling, you will learn how to make and design relational databases, create feasible SQL statements needed to extract information, and utilize the most effective table designs. When you understand all these, you can effectively hit your target market, maximizing your impact.
Aside from the Master's, MBA, and Ph.D. programs, Leed's School of Business at the University of Colorado Boulder also offers other executive education opportunities. These include programs in Leadership, and Corporate Social Responsibility, Diversity, and Inclusion. These programs are range from beginners to advanced.
Best Features
Shareable Certificate
Students become equipped with all the foundational knowledge to advance their data warehousing, database development, or business intelligence competency.
It is designed to guarantee a common and solid foundation for specialization learners.
Open for beginners, intermediate, and those looking for a Master's, MBA, or Ph.D. degree
Financial Advising
The Professional Development Program in Personal and Family Financial Planning is a free online, noncredit program designed for financial professionals planning to obtain a CFP certification while gaining the skills necessary to help families and individuals navigate the difficult world of personal finance.
The University of Florida delivers this course through the Coursera platform and is recognized by CFPBS (Certified Financial Planner Board of Standards, Inc.). When you join and finish the program, you are qualified to take the CFP exam to make you a Certified Financial Planner.
Michael S. Gutter conducts this free online business class. He has a Ph.D. in Family Resource Management and a specialization in Finance. The goal of this class is to teach you how to develop and practice healthy financial habits. Some of the topics include insurance, personal finance, investments, and savings.
In general, Financial Advising is all about counseling people on how to manage their wealth and future investments. When one has a planned financial structure for the future, it will be easier for this client to plan for their retirements and develop financial structures relevant to emergency needs.
Best Features
The University of Florida's Warrington College of Business is ranked #28 Business school in the US.
The online MBA program is rated the fourth-best in the US.
Taught by Industry Professors: Michael S. Gutter, a Ph.D. degree holder in Family Resource Management specializing in Finance.
Fit for beginners, intermediate, master's degree, and Ph.D. degree holders
Financial Management
Introduction to Financial Management is a free online class for business offered by Columbia Business School of Columbia University. The importance of every business' financial management cannot be overstated. This entails careful planning on how the financial resources of a business are utilized.
For a business to succeed, it has to have the best product, the most strategic location, and the best considerable expertise. That's why a good solid financial manager is essential.
Thru the edX and Columbia-X programs, students can now take advantage of a free online business course at Columbia University. The Columbia Business School is one of the most prestigious schools in the US and is the only Ivy League Business School in New York City.
The US News and World Report acknowledge this school as the 8th best business school. Apart from this free online course, Columbia University also offers other business-relevant courses that include Data Models, Decisions in Business Analytics, Statistical Thinking for Data Science and Analytics, Corporate Entrepreneurship, and Risk and Return.
Best Features
Topics range from Corporate Finance to Blockchain Investment and Value Investing.
The main goal is to have a clearer and better understanding of personal and professional finance strategies.
Fit for beginners, intermediates, and professionals
Marketing Analytics
This free online course is perfect for digital marketing and marketing managers who wish to improve and upskill their marketing ROI by taking advantage of the latest tools in business, sans the need for an analytics team.
The program's goal is to help you maximize your strategy to move to a better approach so that you can better analyze the market competition and break up the overall business operations in separate sections. Achieving this will mean a better improvement in concentration and eventually lead to better customer satisfaction.
The University of California, Berkeley, Haas School of Business offers an online business class in Marketing Analytics for free. The school is ranked seventh in the US by the US News and World Report.
Although the Haas School of Business has no online MBA program, it still offers other executive education classes such as Open Innovation for Leaders, Communication Excellence, Financial Data Analysis for Leaders, and New Manager Boot Camp. In the US, Hass is the second oldest and has produced two Nobel Prize Laureates among in Economics faculty.
Best Features
The program helps you make better marketing decisions out of analytics. You will apply analytic models, frameworks, and tools to optimize your marketing ROI and create the latest marketing analytics in an organization.
Fit for beginners and intermediate students. The course does not offer online MBA programs.
Marketing Management
Marketing Management is the process by which organizations have to follow to reach their full potential strictly. It's about the implementation and planning of actions and measuring its success towards meeting a business goal. University of Maryland, College Park has this business course offered online, and it's free.
Marketing Management entails the steps needed to get the business up and running smoothly. It starts with a goal, followed by the right action plans, and then capped by measuring the business's success. This process then goes back to the beginning and then makes the necessary adjustments to improve how the business is managed.
The free online course is an advanced level course that runs seven weeks at an 8-10-hour weekly schedule. You will learn to pinpoint potential customers and discover what motivates them.
Best Features
The University of Maryland's Robert H. Smith School of Business is duly accredited by the AACSB.
The US News and World Report has recognized the school as the 44th best business school in the US.
Fit for business professionals looking for ways to earn their master's degree at their own pace
Operations Management
In a business arena, operations management is critical to balance the organization's effectiveness and efficiency. At the University of Illinois at Urbana Champaign, the Operations Management course is offered for free and delivered via Coursera.
Called Operations Management: Analysis and Improvement Methods, this course is part of the school's Value Chain Management Specialization.
As an operation manager, it's your task to help oversee the company's 'purse' by giving them oversight of their expenses. You are there to keep the company's supply chain wheel working properly.
You supervise training, get the organization's products in and out the door smoothly, and deal with other critical employment issues that may pose a stumbling block to the operation.
This free online course is designed to teach your crucial skills in operations management, quality control, inventory, and supply chain. This is under the university's Gies College of Business, and you can complete the whole course anywhere you want, as long there's a reliable internet connection.
Best Features
The program is 100% online and free.
Fit for college students and professionals
Operations Research Analytics
This free online business course is designed to help you influence how you think about changing data into much better decisions.
Because of the recent improvements in how organizations make effective and informed decisions, coupled with significant progress in data-collecting technologies, operations analytics have become in demand more than ever.
Operations analytics targets students with little to no analytics experience. It will teach you how to make models that you can use in the future.
You will also learn about making intelligent predictions based on your choices, and from these choices, you will come up with the best solutions. You need ten hours for this four-week free course, although most of the deadlines are flexible.
Best Features
Certification shareable upon completion
100% online, and you can start immediately at your own pace and time.
Taught by Industry Professionals: Three of Wharton's leading experts
Fit for beginners and professionals
Risk Management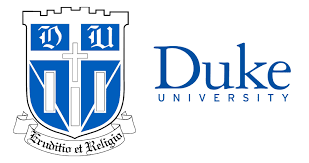 Financial Risk Management with R is an online business class offered for free by Duke University via Coursera. This 15-hour free course represents one-quarter of an Entrepreneurial Finance specialization.
When you enroll in this course, you should have at least a clear understanding of R programming so you can get the most out of this business program. Expect to use this language alongside Microsoft Open R and RStudio to easily calculate ES (expected shortfall) and VR (value risk) that concerns a stock's market risk.
Duke University's Fuqua School of Business offers this online business course for free via Coursera. Aside from this online MBA program, Duke also offers other free business courses like Blockchain Business Models, Entrepreneurial Finance, and Startup Valuation Methods.
Overall, the skills you will gain from this program are R programming, Risk Analysis, Risk Management, Portfolio (Finance), and Financial Risk.
Best Features
Shareable Certification: Yes (Shareable)
Flexible programs delivered 100% online: students can reset their deadlines according to their schedules.
Taught by an industry expert: David Hsieh, Bank of America professor
Open for intermediate level business professionals
Retail Fundamentals
Dartmouth College's Tuck School of Business offers a free online business course on retail fundamentals for those who wish to learn how to evaluate and devise sales forecasting, make product decisions, boost inventory management, and obtain the best product. With a 3 to 5-hour weekly requirement over four weeks, retail fundamentals cover two major areas.
The first is more on the concept side, the theories where you will learn how to strategize and find ways how to apply these strategies best. The second is where the challenge is. This is where you are taught how to recruit, guide, and inspire people to succeed in the retail world.
The AACSB duly accredits Tuck School of Business. The US News and World Report rank this business school as the 12th sport for the best business school in the US. Dartmouth College is an Ivy League school founded 250 years ago, while its business school is the first graduate school of management founded in the 1900s.
Best Features
You will learn and master the essentials in the retail business and get positive insights from successful retailers on how you can successfully walk yourself thru the transformation from the basic brick-and-mortar business to omnichannel.
This professional certificate program also teaches your four components in retail: forecasting, assortment planning, inventory decisions, and pricing.
Fit for intermediate students and professionals
Statistics
University of California, San Diego, offers a free online business course on Probability and Statistics in Data Science using Python thru Coursera. This is a ten-week program, at 10-12 hours per week, and teaches the basics of statistics and probability.
You will discover how you can transform data to make it more suitable for data-driven tasks. This course also covers how you can compute basic statistics via real-world data sets of client activities such as product reviews.
The school's Rady School of Management is accredited by the AACSB and is ranked number 89 in the best business school ranking.
Best Features
Python data products are the frontrunners of the AI revolution. Top companies like Facebook, Google, and Netflix utilize predictive analytics to help them improve the services and products.
With this online course, you get to upgrade your Python skills to the next level and boost your prediction skills via data-driven systems.
Fit for intermediate learners and business professionals
Healthcare Management
Harvard Business School offers a free online class for a business called Innovating in Health Care. Available in edX, this course teaches you the healthcare system innovations that can help improve the quality, cost, and access to health care.
You get to learn more about the factors that will shape the challenging strategies for innovative health care ventures and other elements to come up with a feasible business model for a better health care venture.
Innovating Health Care allows you to explore the many ways to create a successful business in the health care industry that will improve your access and meet the needs of your clients.
This course will focus on crafting and evaluating business models that align with the six factors of health care ventures (public policy, structure, consumers, financing, accountability, and regulations) and the entrepreneurial health care venture.
This course is offered in two formats: online and a limited, team-based experience. From both formats, you get to produce actual business plans that IHC course instructors evaluate.
Best Features
The course will strongly focus on three types of innovations: technology-driver, consumer-focused, and integrations.
Taught by industry professor Regina Herzlinger
Fit for beginners, intermediate, and professionals
---
As more and more companies are now relying on online business, supermarket chains, healthcare provides, and tech companies will undoubtedly thrive in the present coronavirus world.
This is the right time to take advantage of the many free online classes for business, so you will be prepared to hand in opportunities in these areas and not only maintain secure employment but potentially advance up your career ladder.
---
Frequently Asked Questions
Why Should You Consider Online Classes
Not only for online business classes, but online learning as a whole, you get so many advantages that will help you achieve your career and education goals.
Flexible Schedules. The number one reason why online learning is a good option for most learners is scheduling flexibility. Some programs allow certificate and degree seekers to begin an online course immediately. There are also arrangements where you can choose between the usual 16-week class or a fast-track eight-week course.
While most online courses today run asynchronously to give the students maximum flexibility, some classes will still need the students to collaborate with their classmates at a specified time. Some professors require regular virtual classes during office hours. Before you enroll in an online course, make sure you check on their requirements.
Less Expensive Cost. So many students fail to realize just how cost-effective an online class is. Although you will pay the same tuition rate as the on-campus certificate or degree students, remember that you are not paying for meal plans or on-campus housing anymore. This will significantly help you save money and time since you will no longer be commuting.
Also, online classes help you save the costs of textbooks since you can buy the digital versions of these readings. And as long as you have enough credits to be considered a part-time student, you can even apply for financial aid programs like federal loans or grants.
Most universities today also allow online students to apply for institutional aids like merit-based scholarships and need-based grants.
Pacing Options. Before you decide on an online course, you must understand the three important terms to help you define the right online learning experience: asynchronous, synchronous, and accelerated.
Asynchronous courses are those classes that will not hold fixed and scheduled meetings. You can complete your tasks at your own pace, but make sure you can meet your deadlines. On the other hand, Synchronous classes are just similar to on-campus courses but in an online setting.
You still have to attend set meeting times to meet with your professors via Zoom or another video conferencing app. Finally, accelerated courses are those that last less than 16 weeks. This is suitable for students with no family obligations or external work.
Geographic Flexibility. This is another advantage of online education. The geographic flexibility allows you to enroll in your dream university even if you're miles away from it. Many of today's top universities and colleges offer certificates and degrees online.
That means you will no longer have to relocate to study in a premier school. This will also help you save money because you will not spend on living and transportation expenses anymore.
What is the Value of an Online Class to A Business Degree student or graduate?
Because of the recent crisis, the world needs strategic leadership to help the economy bounce back! Graduates with a strong background in business are well-equipped to help the nation overcome the current challenges the world is facing and whatever issues will come in the future.
Today, most business schools have incorporated COVID-related content in their courses. With a degree in business, you will appreciate the value of adaptability and innovation. These are two very critical things that any successful business will thrive on, no matter the circumstances.
Is An Online Business Course Worth It?
Online business courses are worth it. Just like most free digital products, you can get free high-quality online courses that will help you achieve your career goals. As you decide on an online course, it helps to understand if the time and financial commitment work well.
Go over the course description, topics covered, the course syllabus, and what prior students can say. Because of the countless options available today, make sure you stick with reputable institutions and online platforms to guarantee that you will have the best course that is worth your energy.
Looking for the best Business program? See our COLLEGE BUSINESS PROGRAM RANKINGS!