As you go through college, the time will come when you have to choose the specialty or major you wish to pursue. Usually, during your second year of college, choosing a major not only means choosing the specific field that you want to focus on but also means signing up for the particular type of bachelor's degree.
The two types of bachelor's degrees awarded to students in the U.S are Bachelor of Arts and Bachelor of Science.
Featured Programs
While both areas of concentration sound the same, they are different in ways more than one. What are their differences, then? Are both types offered in all schools for a particular major? Which one is better?
Bachelor of Arts vs. Bachelor of Science: What are their Differences?
Here are the conventional and realistic answers to this question:
The Conventional Answer
Degrees that fall under Bachelor of Arts (B.A.) were initially created to offer less technical but often broader education to college students. Students opting for these degrees often have options to pursue schooling outside their major.
Some fields under Bachelor of Arts include Foreign Languages, Communications, Sociology, and most humanities and social science majors.
These majors will teach a student a wide and diverse set of skills in different areas. Plus, you need not earn a lot of class credits to graduate.
On the other hand, Bachelor of Science students have to deal with more scientific and technical majors like computer science, mathematics, and engineering. When you're enrolled in this field, it's hard for you to take classes outside your area of study.
The good part, though, is that you get to obtain an in-depth understanding and knowledge of your chosen field. By the time you graduate, you are geared with the right skill sets applicable to career paths and jobs in the real world.
The Realistic Answer
Today, most U.S. colleges don't categorize their college majors based on traditional delineation. For instance, unlike most colleges and universities, the University of California grants its business administration students to go for a Bachelor of Science degree. Conversely, majors in Integrative Biology are allowed to obtain a Bachelor of Arts degree.
Some schools also offer similar majors, both for a Bachelor of Science and Bachelor of Arts degree. The students are left with the option to choose the path they want to take. One example is the University of Washington. This school offers both a B.S. and a B.A. in Psychology.
These two routes differ in the number of courses each student must obtain. Those who choose to take the Bachelor of Arts route are less likely to struggle with statistics and mathematics than those who prefer to have a Bachelor of Science path.
Additionally, the University of Colorado-Boulder offers Computer Science programs for both B.A. and B.S. options. For a Computer Engineering degree, the Bachelor of Science option is suitable for you; otherwise, you can take advantage of the Bachelor of Arts if you feel like technical courses don't suit you.
Nothing is particularly clear about which type of bachelor's degree is for a specific college major with all these explained. This will depend on your choice of school and major. But one question remains: will the bachelor's degree type matter?
Bachelor of Arts vs. Science: Does it Matter?
The straight answer is no.
A BA and a BS serve distinct functions. Neither degree is superior to the other, but one may be better suited to specific career goals. Students interested in technical careers, for example, may require a BS for graduate school applications.
Undergraduates in some majors can choose between a BA and a BS. Many psychology programs, for example, provide both options. Students pursuing a BA or BS in psychology take similar courses but have different general education requirements. Both degrees satisfy the prerequisites for graduate studies.
What is a Bachelor of Arts Degree?
The B.A. degree gives you a more intensive education, balancing courses with a general education mainly in the liberal arts. Of the 120-180 credits needed for a B.A., your degree major only composes 36 credits. Other B.A. required credits can also be obtained through religion, Philosophy, History, Art, and writing courses.
Degrees falling under the Bachelor of Arts are offered in fields mostly related to the arts and humanities like communication, liberal arts, foreign languages, music, journalism, and English.
What is a Bachelor of Science Degree?
By textbook definition, a Bachelor of Science degree gears you for any work-related in the technical field. California Polytechnic State University says that students are required to complete 52 credit hours for their B.S. major.
Fields under a B.S. degree can choose to include mathematics, business, science, computer technology, and engineering. B.S. degrees are also offered in science and technology like biology, computer science, physics, biochemistry, chemistry, and environmental science.
Are You Allowed to Choose Between a B.S. or BA Degree in Some Fields of Study?
Thankfully, you can. Most colleges and universities today give you the option to choose between a B.S. or B.A. degree in certain degree fields. A lot of students find B.A. degrees better since it has more elective courses and offer more flexibility. That explains why technically savvy students easily ace math and science in any B.A. degree.
Choosing between a B.S. or a B.A. degree is more of a personal choice. If you feel you're stronger in humanities or social sciences, a B.A. degree is a good choice, while a B.S. degree is the path if math and science are your cups of tea.
Program Components of a B.S. and BA Degree
| | | |
| --- | --- | --- |
| Components | Bachelor of Science | Bachelor of Arts |
| Credit Hours (Major) | 54 | 36 |
| Required Credits in the 300-400 Level for Major | 27 | 18 |
| Duration | 3-5 years | 3-4 years |
| Fields of Study | MathematicsScienceBusinessComputer ScienceInformation TechnologyEngineering | Liberal ArtsCommunication of Foreign LanguagesEnglishMusicJournalism |
| Number of Electives | 12 Credit Hours | 28 Credit Hours |
Course Preparation
Although both B.S. and B.A. degrees have the same majors, the courses you take between both are different. A Bachelor of Arts degree focuses on your competencies, while a Bachelor of Science degree is more on developing your technical skills.
One simple example: you are geared to become a counselor if you go for a B.A. in Psychology. On the other hand, you are on the road to a career in medicine should you decide to take up a B.S. in Psychology.
The U.S. News reiterated that the primary difference in-between a B.S. and B.A. degree is the depth and breadth of an applicant's understanding. B.S. degrees are more into studying a specific area in great depth, while B.A. degrees teach you a broader knowledge of your chosen field.
Salary Differences Between B.A. and B.S.
The college degree you choose will have life-altering results in the future. Thus, college students will initially feel at a loss as to what the best choice is. Will taking up B.A. in Psychology mean earning less than having a B.S. in Psychology? Are there salary differences between a B.A. vs. B.S. in Computer Science?
In terms of salary, there is so little difference between a B.S. vs. a B.A. As you think about the salary, it helps to think about what it is that you want out of your degree and the salary you expect out of it because this can greatly impact your decision whether to take up a B.S. or a B.A. degree.
Choosing Between a B.S. or a BA Degree
As you enter college, one of the toughest choices you have to make is to choose between two types of bachelor's degrees: Bachelor of Science and Bachelor of Arts.
There may be cases where your major of choice is only available as either a B.A. or a B.S. degree, although many majors will still give the option to choose either. So how do you make the right choice?
Think About the Types of Classes You Enjoyed During your Previous Years
When you think about the past classes you have enjoyed during your primary education, this can significantly help you decide whether you are fit for a B.S. or a B.A. degree. Why? Because this can create a strong influence on the courses, you are planning to take.
Thus, consider the specific course types you are interested in and remember how these options relate to the days when you were still in your younger student years.
For example, if you have always been fascinated with courses like Languages and Humanities, Arts, or English, a B.A. degree best suits you. Or if you're one who loves numbers and is keen on problem-solving, a B.S. degree is likely a good option.
Identify the Major You Are Interested In
The major you select can create a massive impact on the degree type you can get. There are majors only available in B.S. degrees since they are designed to lead you to a career in more technical fields like engineering or nursing.
You must also think about whether pursuing a graduate-level degree is on your plan. If so, what type of graduate degree do you have in mind? Most graduate programs are very specific with their requirements for the type of undergraduate-level degrees.
So, if you're planning to enter into a graduate program in the future, make sure you get an undergraduate-level degree that will fall within the prerequisites of that after-college program.
Establish the Career Path You Plan to Pursue
Some incoming students are already aware of what they want, career-wise, the moment they finish college. Others would enter tertiary education with no clue about what they want to major in or what career path they want to follow.
If you already have a career path of choice, a B.S. degree is a better fit because you get to have an in-depth understanding of the practical and technical aspects related to your chosen career. Your mind is already geared towards achieving your goals in the first place.
Are you clueless or at a loss as to the type of career you want? Perhaps you already know what they want but are unsure of their post-graduation career options. A B.A. degree is a good option. This will give you better chances to be more exploratory throughout your college years.
---
The Best U.S. Colleges with the Best Bachelor of Science Programs
Now that you have fully understood the key differences between a B.S. and a B.A. degree, and you have assessed that the latter is a perfect option, here are some of the best U.S. colleges offering the best B.S. programs you may want to check out.
Lawrence Township, NJ
Bachelor of Science in Computer Science
Enrolling at Rider University's Bachelor of Science in Computer Science gives you the best liberal arts education, coupled with the right skills and knowledge to jumpstart a career in the high-demand and financially rewarding field of computing.
You will learn algorithms and computation principles, develop computing and programming skills, and get the chance to work with other students and collaborate with them on effective problem-solving projects.
Plus, thru liberal arts studies, you will also develop the right skills that all potential employers will value: the ability to solve problems, the knowledge to reason and think logically, manage projects efficiently, and communicate properly.
---
West Hartford, CT
Bachelor of Science in Business Analytics and Managerial Economics
The Business Analytics and Managerial Economics major imparts you the most valuable skills you need in economic analysis and quantitative methods. This is a growing field that will need people who love solving problems and examining data.
You can work as a business analyst, a data scientist, a consultant, and so much more. Once you earn a degree from this school, expect to work at some of the country's leading employers, including Cigna, Aetna, Travelers, or The Hartford.
Core Classes:
Intermediate Macroeconomic Analysis
Managerial Economics
Introduction to Business Analytics
Business Forecasting
Predictive and Business Analytics
Business Data Mining
Internship Economics
---
Lacey, WA
Bachelor of Science in Civil Engineering
Saint Martin's University is home to a BSCE program where you are prepared with all the education necessary to make you successful in the field of engineering, government, or even the academe.
Because of the school's liberal arts foundation, their BSCE program is created to meet the industry's growing needs and prepare the students with the best knowledge and skills needed to play big in the market. 
The BSCE program is recognized by the Engineering Accreditation Commission of ABET. It is currently home to the newest and most state-of-the-art industrial building, said to be the energy-efficient and environmentally friendly building to date.
It has labs for manufacturing, fluids, mechatronics, soils, robotics, and materials testing. When you enroll here, you'll find that one of the best features is their 4+1 dual degree program wherein qualified students can earn both their bachelor's and master's degrees in five years.
---
Wilkes-Barre, PA
Bachelor of Science in Biology
The curriculum series of King's College's Bachelor of Science in Biology will prepare you for the industry's diversity of academic and professional opportunities. It utilizes several introductory courses designed to exhibit a broad foundation for its enrollees.
Come your 3rd and 4th year in the course. You can decide which field of specialization you wish to emphasize. Although Biology is very rigorous, you still get to enjoy other opportunities if you wish to complete another minor or significant coursework in other fields like math, social sciences, education, or humanities.
---
Irvine, CA
Bachelor of Science in Information Technology
This is an interdisciplinary program that gives you the chance to push through with your careers in information technology. The BSIT program of Westcliff University centers on addressing the many business challenges in the field of I.T., as well as making new opportunities with technology.
When you enroll in the program, you will gain an extensive amount of skills to solve various business challenges via data analysis through information technology. The program's main objective is to produce successful graduates who can make use of the power of information technology in solving business problems and carrying out data analysis.
---
Dallas, TX
Bachelor of Science in Cybersecurity
Dallas Baptist University's Cybersecurity Program is created to give students ample skills and knowledge of computer security, including the best practices, tools, and theories.
It aims to prepare students for different careers in cybersecurity work like Penetration Testing, Cyber Analytics, Network Security, Cybersecurity Operations, Digital Forensics, and Management careers.
To earn a major in Cybersecurity, you need to have 32 credit hours in Computer Science and 24 credit hours in Cybersecurity.
---
Chicago, IL
Bachelor of Science in Chemistry
Northeastern Illinois University's B.S. in Chemistry gives the required background in several major chemistry disciplines (inorganic, analytical, physical, and organic).
Plus, the chemistry courses in Northeastern's traditional disciplines also offer other specialized courses in medicinal chemistry, environmental chemistry, pharmacology, medicinal chemistry, bio-organic chemistry, and toxicology.
As you enroll in the program, you will have the chance to conduct research with the school's faculty and even participate in different internship programs at different industries and institutions.
---
The Best U.S. Universities for Bachelor of Arts Degrees
A Bachelor of Arts degree is designed to help you prepare with the best critical thinking skills, communication skills, and a solid foundation in the humanities like history, literature, language, and religion. Below are some of the best U.S. colleges with the best Bachelor of Arts Programs.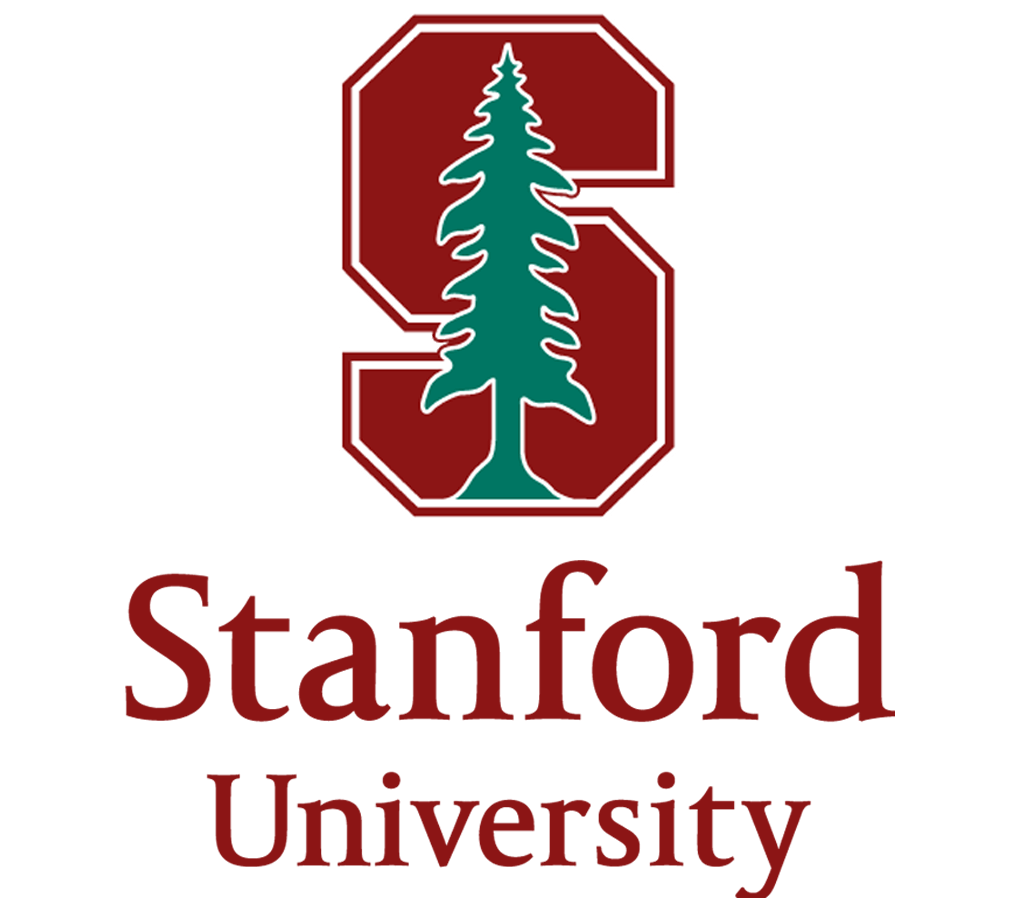 Stanford, CA
School of Humanities and Sciences
Upon the university's establishment, Stanford University aimed to educate "cultured and useful citizens" and relied on its humanities courses as the 'soul' of Stanford education. Today, the School of Humanities and Sciences takes about 63% of Stanford undergraduate degrees' total population and about 40% of doctorates.
Recently, the university gathered achievements, one of which is the complex study of ethnicity and race. This only course focused on classical music appreciation and a radio show hosted by this prestigious university's philosophy professors.
---
Cambridge, Massachusetts
School of Humanities, Arts and Social Sciences
MIT is notable for its science and technology courses. However, they also have courses across the arts and humanities like history, anthropology, linguistics, media arts and sciences, literature, music, and theater arts.
The school's library system is divided into five different libraries. Three of these are solely dedicated to the arts and humanities department: the Lewis Music Library, the Rotch Library (for arts, architecture, and planning), and the Hayden Library (humanities and sciences).
MIT is also associated with different thought leaders in arts and humanities like Noam Chomsky, a linguist and Institute Professor and professor of linguistics (emeritus) at MIT. This school has also produced six Pulitzer award winners, and four of the faculty members are part of the American Academy of Arts and Letters.
---
New York City, NY
Humanities and Social Sciences Department
New York University's Humanities and Social Sciences Department gives you a solid foundation in liberal arts, a detailed exploration of the theoretical aspects of your chosen course, a hands-on and real-life professional experience, plus the chance to study at NYU's campus and centers around the world.
---
Waltham, MA
Liberal Arts/Sciences and Humanities
If a degree in Liberal Arts/Sciences and Humanities is what you're after, consider Bentley University! This private, non-profit college has a moderately-sized student population, averaging only 86-90 liberal arts undergrads enrolled every year.
---
Bachelor of Science Degrees: What Benefits You Can Get Out of It
Once high school is finally over, college life awaits. But there are so many things to think about in college: dorm life, what university to go to, and even what college degree to choose. Although your course will generally depend on what you like, the options you have are numerous, which can get pretty overwhelming.
To narrow down your options, learn the facts about getting a degree in Bachelor of Science. What are its advantages? What can you get out of it?
B.S. Degrees have the right foundation in the sciences. As its name implies, a B.S. degree has a foundation in math and sciences. If you are that type of student fascinated with these subjects, then it's best to choose a course under this degree.
You have many options, but the goal here is to select that one degree that you know you will be happy with not only during your college years but also in your future career life.
Some examples include:
Technology Studies (Computer Studies)
Social Sciences (Social Work and Psychology)
Natural Sciences (Biology)
Engineering Studies (Civil Engineering)
Life Sciences (Food Science)
Economic Studies (Bachelor of Science in Accountancy)
B.S. Degrees have amazing advantages. While no degree is really above another, B.S. degrees have their distinct advantages since the courses here come from a particular field of specialization. B.S. degrees are based on math and science, and this is a great advantage for students who want to gain more knowledge to pursue their technical career paths.
In studying, B.S. degrees also have fewer electives since their programs are strategically structured relative to the subjects that a student takes. Other advantages include:
If you have less work experience than others as you apply for a job, you will still be at par with them (or even higher) because you hold a B.S. degree
Once you complete your B.S. degree, you can easily glide your way through the demands of employment because, by the time you graduate, you are already used to complying with stringent deadlines.
A BS degree means you have more chances of obtaining a higher-paid job
BS Degree Holders Can Easily Study or Push a Career Abroad. Degrees in Bachelor of Arts are focused mostly on the arts and the humanities. If you are studying a local course, say, USA Arts and History, your field of study is limited to just this country.
Should you plan to push a career overseas, you are more likely to take additional exams and courses to learn more about the humanities and arts of the country you are thinking of going to.
On the other hand, B.S. degrees are focused on more technical concepts like science or math. Wherever you are in the world, these two subjects will always remain the key foundation of any industry. It would be easier to continue your studies abroad or enroll in a graduate program.
B.S. Degrees are the best foundation for graduate programs. If you have long-term plans of enrolling in a graduate course after staying at the university, having a B.S. degree is your best option.
Studying BS degrees mean that you need to take up specified topics in the science field since you no longer have that many elective subjects. These topics include chemistry, math subjects, physics, and the like.
All these mandated subjects are prerequisites when you enroll in a graduate course. Thus, it's not likely that you take these subjects again once you start your graduate studies.
You focus more on your major subjects. Studying at a university will naturally mean that you have to study both your major and minor subjects. In some cases, your minor subjects can even get in the way of what is more important; the major subjects.
But with a B.S. degree, these cases are seldom. Why? Because BS degree courses, like Bachelor of Science in Electrical Engineering, gives you more time to focus on your major subjects. After all, you only have very minimal minor subjects, and most of them are even supplementary to the major ones.
Is a Bachelor of Arts Degree Ideal for You?
Like getting a B.S. degree, there is also a handful of valuable reasons why pursuing a B.A. degree is just as advantageous as a B.S. degree. Those who graduate from a BA Degree program have more career opportunities. They even earn more than their contemporaries with no undergraduate degree.
Plus, getting a B.A. offers you other personal advantages. This can help you improve your creative thinking, your problem-solving skills, and your communication and interpersonal skills, among others.
Students who prefer to enroll in a Bachelor of Arts degree can choose from a wide field of studies like languages, history, philosophy, literature, and all other humanities field.
It also includes communications, geography, anthropology, linguistics, and social sciences. Inside these fields, one can focus even more on different specializations that align with more particular career paths.
A Bachelor of Arts degree can also boost your career prospects because employers know that you have numerous developed skill sets. The primary reason why many employers hire B.A. graduates is because of their impressive ability to communicate well. They are also able to meet challenges in the workplace, they are flexible, and they are critical thinkers.
---
Whether you choose a degree in Bachelor of Science or Bachelor of Arts, everything eventually boils down to your personal preference.
For as long as you commit yourself to studying hard and loving what you're doing, you will still earn well because you are working on what you love to do. As you make your choice, always remember what it is you want to achieve in life. From thereon, you can pinpoint the career path that aligns with your goals!
---
Additional Resources: