Going to college presents many opportunities to students. It is not only your chance to build a strong foundation for a brighter future but also allows you the opportunity to form connections, explore your highest potential, and gain rich, valuable experiences that will shape you both as a student and a young adult.
While a prominent higher learning institution known for academic excellence is always an ideal choice, there is more to college life than scholastic pursuits.
Some of the best colleges in the United States offer so much more than a wealth of opportunities for experiential learning and well-designed curricula.
They are also known to provide you with exceptional facilities and amenities that contribute greatly to healthy and rewarding student life. Students attending college can enjoy a great array of entertainment and leisure activities that don't require a long trip. 
The Lowdown:
It is important to choose a college that can provide everything you need. Even better, find one with facilities and services that aren't that far. This means you will save plenty of time and money that you will otherwise spend traveling to and from the campus. Colleges located within reach and near everything you care about are ideal if you want to get the most out of your student life.
The College Experience
College is one of the most memorable times in a student's life. There are daunting challenges in academic coursework and requirements, but you also enjoy a big chunk of opportunities presented by extracurricular offerings.
You will want to have a chance to join clubs and take part in other recreational opportunities. When the demands of academic courses prove overwhelming, you will want to do something that will allow you to unwind and recharge.
This may include going out with friends to check out the newest café in college towns or visiting your favorite restaurant for some comfort food. You can indulge in pure gastronomic delight even as you bond with your classmates and make meaningful connections that will later be quite valuable.
If you are a liberal arts student, you will surely want to explore museums, galleries, and other historical sites that will enhance your learning in the classroom. It is also great to stroll around the campus and be greeted with a magnificent sight of nature. These make a perfect college experience, allowing you to get the best of both worlds.
So, What Makes a Great College?
Students who graduated from high school often find it a great dilemma when choosing which college or university to attend. If you are having this problem, you are not alone.
It often takes a bit of research to find the best one that will suit your needs and lead you to the right career path. Ideally, there should be a balance between pursuing academic excellence and experiencing the best that college life can offer. 
Here are some of the things that make a great college:
Academic and Support
The main point of choosing a higher learning institution is to pursue a good education. This can translate to the quality of degrees and programs offered, the qualifications of the faculty and instructors, and the support given to students as they brave through the academic requirements.
You will want to take a look at class availability. Is it easy for you to get into the classes you need, especially regarding prerequisites? Does your university offer support services like academic advising, counseling, and health services? You may also want to look at the class sizes. Large classes can be disadvantageous if you want more guidance from your professors.
Social and Recreational Support
College students need to get away from the so-called campus bubble and explore the world beyond campus. You may check if the university offers opportunities for community volunteers or to study abroad. Vibrant college experiences will also include checking out the nearby scenery.
Do you get the chance to experience the city's culture and tradition? Can you take a break on weekends and explore coffee houses, restaurants, or movie theaters? Are there nature trails you can visit for a long walk or museums and galleries you can discover? Are you able to watch and enjoy varsity sports that relax you?
Fun and Relaxation Outside the Campus, Why Not?
Do you attend college and the pressure is taking a toll on you? Have you just conquered the college admissions challenge? Taking a quick trip to the state park will do you some good. Really, college students could use some break outside the classroom!
The vast natural resources provide a relaxing escape! From the Blue Ridge Mountains in the Appalachian region, to Finger Lakes and Cayuga Lake in New York, to Lake Waban in Massachusetts, to Lake Hartwell reservoir within Georgia and South Carolina, to Marina Del Rey in California, to Lake Norman in North Carolina, and all the way to Lake Champlain in Vermont, every college student would want to take an outdoor adventure from the East to the West Coast!
They wouldn't flinch about going on many trails to bask in their natural beauty and breathe in the peace and serenity that nature brings!
Big city living for college students in city campuses should be equally fun! Whether you attend local schools, a small liberal arts college or public university, the best schools should give their student body access to fun and stunning places! College towns across the United States usually have green space, state parks, horseback riding locations, or hiking trails that are just a few-minute walk or a short drive away!
It doesn't matter if you are in your first school; make the most of the best college towns and let the good times roll! Go outside the campus to check out live music venues, and places that promote community service, public affairs, and civic engagement that are within reach!
Student reviews should help you find outstanding schools offering a relaxing outdoor program and allowing students to have fun on their own or with their friends!
Colleges Located Steps Away to Everything You Care About
Dallas, Texas
Known for its liberal arts tradition, the Southern Methodist University is a distinguished center for global research. Not only does this institution offer small classes with hands-on research opportunities. It also provides social and career opportunities that go beyond the academic setting.
Southern Methodist University is located on one of the most beautiful college campuses in the country. Its home in Dallas, Texas, means that it belongs to a global city where students like you are given ample opportunities to think big, reach their highest potential, and begin a successful future.
What Makes It Stand Out?
Conveniently located in the neighborhood of University Park, SMU is bordered by North Central Expressway on the East, Hillcrest Avenue on the west, Daniel Avenue on the north, and Mockingbird Lane on the south.
The university has a good mix of academic, residential, and social aspects that make up your student life. It features student housing through the Residential Commons – co-ed accommodations that offer impressive amenities. 
The college campus has an all-you-care-to-eat residential restaurant with many choices, from full meal solutions, pizza, pasta, and all-day omelets to vegetarian, vegan, and gluten-free options. You can opt for Mac's Place in McElvaney Hall if you are pressed for time and need food on the go, with their freshly made-to-order grill and pizza options that you can pick up along the way.
It is also easy to stay active with various recreational activities offered within the college campus, such as swimming, getting fit, wall climbing, and playing sports. You even have the chance to experience the SMU Outdoor Adventures, which was offered as an out-of-class experiential education aiming to enrich student experience and development.
San Diego California
Since its foundation in 1902, Point Loma Nazarene University has shaped students' growth in various aspects, including academic, personal, and spiritual. Students are often encouraged to move beyond a one-dimensional education by fostering enriching experiences in summer research programs, graduate experience projects, and study abroad programs.
The university is located in the beautiful city right along the Pacific Ocean. The neighborhood of Point Loma serves as its backdrop, allowing the campus to enjoy the city's rich culture and tradition.
What Makes It Stand Out?
As an exciting and growing economic hub, the city is a good location for students who want to pursue their passion and academic dreams. It is home to more than 30 museums located within Balboa Park. The latter is considered the country's largest "urban cultural" park. It also houses the world-famous zoo called the Padres.
Students at Point Loma Nazarene University have access to some of the best beaches in the world. The campus overlooks a beautiful stretch of the Pacific Ocean. Just four miles from the campus, you will be able to explore the thriving downtown where they can indulge in gastronomic delights and countless activities.
Athens, Ohio
Committed to championing students' ambition and success, Ohio University is known to actively support you every step of the way with its world-class education. While it has many campus locations, its main home is in Athens, Ohio, nestled among the Southeast Ohio foothills. Athens is ranked as the Best College Town in the state.
This means you will experience a vibrant Uptown scene with scenic views and historical significance. The learning atmosphere can contribute a lot to your pursuit of academic excellence, letting you find the balance between study and play.
What Makes It Stand Out?
They were not exaggerating when they said that you could have it all in Athens. While it is a small city, its eclectic characteristic and superb location among the rolling hills, flowing rivers, a national forest, and more make it an ideal residential campus for college students. Since it is snuggled close to nature, the university unsurprisingly chose green as its main color.
Students have the chance to step back from the demands of their academic life and explore nature right at their doorstep. It is no wonder that some of the most popular student activities at Ohio University include joining an archaeology expedition or surveying a proposed trail of endangered species.
Wayne National Forest is just a few minutes away from the campus, offering acres of Appalachian landscape. You can experience the outdoors by participating in exciting activities such as hiking, biking, horseback riding, fishing, camping, and general exploration. The campus also houses a 9-hole golf course that anyone can use.
Los Angeles, California
Established in 1911, Loyola Marymount University has always been committed to fostering a diverse academic community where intellectual engagement and real-world experience take center stage. It has several campuses in Los Angeles and Playa Vista.
Its unique position in Los Angeles, one of the most exciting, diverse, and vibrant cities, makes it an ideal home that offers students enriching experiences beyond the classroom.
What Makes It Stand Out?
As the nation's cultural capital, Los Angeles offers a wealth of opportunities for many college students. It can set an amazing environment for their college years, allowing you to expand your horizon and explore your potential. It is where you can surf at dawn or catch your favorite band at an afternoon street festival. Film students will love how they can attend a Hollywood premiere.
Beyond its cultural treasures, Los Angeles is also known for its unrivaled beauty. It overlooks the sparkling Pacific Ocean, the towering San Gabriel and Santa Monica mountain ranges, and the rugged Mojave Desert. This means you can indulge your taste for the outdoors. The university often arranges outings to help students get acquainted with the city.
Morgantown, West Virginia
Founded in 1867, West Virginia University is a public land grant institution. It is making its home in its flagship campus in Morgantown, where career-oriented and intensive programs are offered. The whole WVU system includes 518 buildings on 15,880 acres, with Morgantown accounting for 245 buildings.
What Makes It Stand Out?
Morgantown is often referred to as the "No. 1 Small City in America" for its exceptional quality of life. With only a 30,953 population, Morgantown is also recognized as one of the best college towns in America. It houses the Mon River and showcases impressive hills. It has a healthy balance of natural charm and suburban attractions.
Students who want to explore culture and arts can visit the Art Museum of West Virginia University, Royce J. And Caroline B. Watts Museum, and the Morgantown History Museum. If you are more into nature exploration, you can visit the West Virginia Botanic Garden and Earl L. Core Arboretum.
West Virginia University is also just a stone's throw away from big metropolitan areas like Pittsburgh and Washington, D.C.
Tampa, Florida
Known for its tremendous strides in advancing technologies that meet global demand, the University of South Florida is among its top universities for its commitment to the industry, innovation, and infrastructure.
Student life at the university is characterized by unique and unmistakable energy where you are given plenty of opportunities to get involved, meet new friends, and discover your passion. 
The campus has various services that can make you feel right at home. These services include housing and dining, fitness and health services, and activities and programs designed to support your educational pursuit and personal development.
What Makes It Stand Out?
The campus houses the Raymond James Stadium, where you can do various activities, including learning to dance the Tango and cheering on the Bulls.
There is also a 28,000-square foot Recreation and Wellness Center and its satellite locations where you can work out, swim, participate in fitness classes, or play some of the 50 intramural sports offered on campus. You can enjoy concerts and basketball games in the Yuengling Center and celebrity lectures and gaming at the Marshall Student Center. 
The University of South Florida calls Tampa its home, a sunny region characterized by a warm and vibrant community. You will have an abundance of lush palms and warm sunshine. It offers art museums and other cultural pursuits options if you have an interest in it. Restaurant and café choices are also extensive.
Saint Paul, Minnesota
Macalester College has painted a unique picture of an ideal liberal arts education. They offer challenging academics that inspire personal, social, and intellectual growth. They emphasized multiculturalism and service to society, preparing students to thrive in a globally connected world.
Its distinct metro location in Saint Paul, Minnesota, lets students actively engage in a comprehensive education through community-based learning and real-world experiences.
What Makes It Stand Out?
Located in the middle of two bustling cities, Macalester allows you to experience the best places showing Minnesota's unique culture, art, and music scene, along with a wealth of real-world professional opportunities. The best part? Everything is just a short walk or one bus ride away.
The campus is situated just five miles from an international airport, for starters. There are 16 museums accessible by bus, renowned theaters, and other quintessential venues. If you are excited to explore and experience the twin cities, you may check out must-see places like the Marjorie McNeely Conservatory connected to the Como Park Zoo, with its gorgeous indoor and outdoor display of plants and flowers.
The new Allianz Field for the Minnesota United FC team is easily accessible. Other stadiums and arenas host music show from popular bands and musical artists year-round. Every year, you will also experience the Minnesota State Fair, an annual summer event drawing crowds from all over the Midwest.
You will find the Minnehaha Falls near the campus, ideal for walking trails, hiking, or just plain old hanging out. You can go to the St. Croix River with its gorgeous cliff faces and strong waters, making it perfect for fishing, kayaking, and hiking.
Burlington, Vermont
Established in 1878, Champlain College uses a career-driven approach to higher education learning, preparing students for their professional life from the very first semester. It calls Burlington, Vermont, home, but it also has additional campuses in Montreal, Canada and Dublin, Ireland. Students are highly encouraged to create their own experiences with full support from the campus.
You will experience living in a restored Victorian-era mansion and a host of other outstanding residence halls in contemporary suite and apartment-style housing. The vibrant campus atmosphere means you will always have something to do, whether it is taking part in leadership opportunities, intramural and club sports, or student organizations and clubs.
What Makes It Stand Out?
You can experience all aspects of college life, way beyond classroom learning. Champlain College's location in Burlington means you will live in a breathtakingly beautiful and thriving small city known for innovation, growing industries, artisanal producers, and a strong job market. You may explore downtown, which is just a five-minute walk from campus. Unique stores, tea and coffee shops, and boutiques await you.
You can enjoy street performances in Church Street Marketplace and cap the day with a delicious meal in any other restaurants, most of which feature local ingredients and fantastic outdoor dining. The waterfront and community park are just nearby, too. The magnificent boardwalk is perfect for strolling, biking, and running.
San Diego, California
The University of San Diego puts a strong emphasis on academic excellence. It is known for its small class sizes, compassionate culture, unique learning opportunities, and state-of-the-art facilities and resources. Its campus is located in San Diego and is often ranked among its most beautiful.
The diverse urban center that it is, the place lends the university its rich culture and diverse communities. This provides you with a wealth of opportunities to learn and thrive. You can take advantage of on-campus housing, where you will get to live with other students who share your passion and create long-lasting friendships.
Throughout the campus, you will find centers and services that cater to health and wellness and programs on counseling, disability, and wellness promotion. For leadership and personal growth, you can take part in student organizations.
Dining is not a problem either, as you will find eating options in and around the campus, whether you are craving a hot breakfast or needing a late-night snack. 
What Makes It Stand Out?
The university makes its home in San Diego, known for its thriving arts and cultural scene, beautiful beaches, and world-class attractions. You can explore some of the best spots in the city, including Balboa Park, Mission Bay Aquatic Center, countless museums, beautiful gardens, and the Old Globe Theater.
Visiting these places will allow you to learn and experience the region while expanding and enhancing your worldview.
New Orleans, Louisiana
One of the fully integrated public universities in the country, the University of New Orleans has been instrumental in bringing quality education to 64 Louisiana parishes and beyond. The university is considered a major business driver in the metro area, having generated $470.5 million for the economy. They also take pride in contributing to the industry, culture, and economy of this popular city in Louisiana.
Proving that there is more to the university than keeping competent students, the institution offers a safe and vibrant community that allows the student population to uncover and explore new hobbies, discover new interests, and reignite their passion for a certain life project.
You will never run out of things to do while in UNO, from diverse student organizations that you can join to numerous places on campus for hangouts. 
What Makes It Stand Out?
The university offers a housing program for students that lets them experience college life beyond the classrooms. You have several options, including the Lafitte Village Apartments, Pontchartrain Residence Halls, and Privateer Place Apartments. Dining within the campus is not a problem either. A range of choices awaits you, whether you are craving sushi, chicken, coffee, or other delightful food options.
Within the campus, you will find the REC Center. This has 87,000 square feet of space dedicated to fitness and recreational activities. It contains a state-of-the-art facility to help you with your fitness and wellness goals.
This city in Louisiana is a picture-perfect image of a culturally diverse and vibrant community that embraces innovation and modern development. It is considered a top city for entrepreneurs and creative professionals, so it often has a buzzing tech and art scene.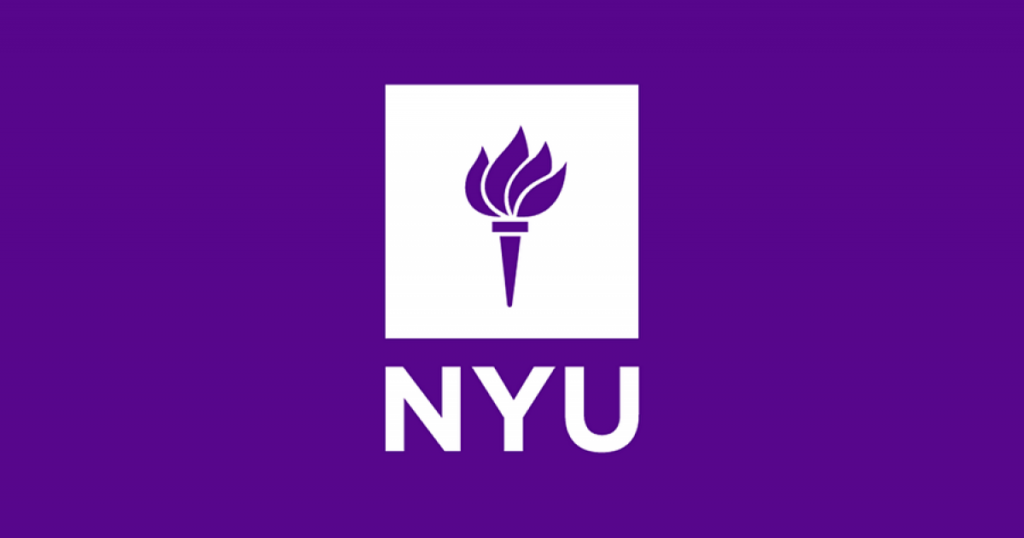 New York City, New York
Founded in 1831, New York University is considered one of the most prominent and respected research universities best cities globally. Its top-notch academic programs provide quality education to more than 50,000 students. Its campus boasts facilities and services that support students' growth and development beyond the classroom.
Its primary campus located in Manhattan's Greenwich Village and downtown Brooklyn lends it a community feel. Many University of New York's academic and administrative buildings and residence halls are close to Washington Square Park. This means students have an abundance of options for restaurants and shops.
It is easy for you to get involved in the day-to-day excitement and culture of the city, which serves as an extension of the university's campus and classrooms.
What Makes It Stand Out?
True to its form as the leading arts education provider, New York University's Galleries and Cultural Houses are perfectly positioned to cater to students' creative learning and practice needs.
There are also a host of other galleries and sites in the university, including 80 WSE, NYU Special Collections, Gallatin Galleries, Gallery Space at Wagner, and many more. Cultural Houses are also a lot, with NYU Africa House, La Maison Francaise, and Casa Italiana Zerilli-Marimo Gallery. 
The university is home to Skirball Center for the Performing Arts, serving as the premier venue for cultural and performing arts events for New York University and lower Manhattan. Other theaters around the area include Frederick Loewe Theatre, Provincetown Playhouse, Abe Burrows Theatre, and the Black Box Theater.
Seattle, Washington
As one of the world's prominent universities, the University of Washington has multiple campuses that offer 1,800 undergraduate courses each quarter, conferring more than 12,000 bachelor's, master's, doctoral, and professional degrees every year.
They are committed to helping students make the most of their college experience, showing their support within and outside the classroom. 
If you choose the University of Washington, you will get the bonus of living in one of the most beautiful and best cities in the country and beyond. The university offers various housing options for students. You are well-covered whether you choose to live within the campus, in Greek housing or in the U District. Each of these options has its unique advantages.
What Makes It Stand Out?
Living on the University of Washington campus means you are never far from what you need. You can find various dining options, from restaurants and markets to espresso bars and cafes. You will find the epicenter of campus life in the Red Square with its reddish-brown bricks.
It functions as the pathway for students and faculty walking across campus, so it understandably serves as a hub of campus activity with information booths, food trucks, and cultural events. 
Another favorite spot on the campus is the Quad or the Liberal Arts Quadrangle, where you can find the collection of 30 Yoshino cherry trees. You will be drawn to its stunning pink bloom towards the end of March. Even when the blooming season is over, you will still enjoy the outdoor area to play games, organize picnics, or relax in the sun.
If you feel like going on a water adventure, you need not go far. You can check out the Waterfront Activities Center (WAC), where you can rent canoes and kayaks between April and October. You will also find the Husky Climbing Rock and the Shellhouse nearby.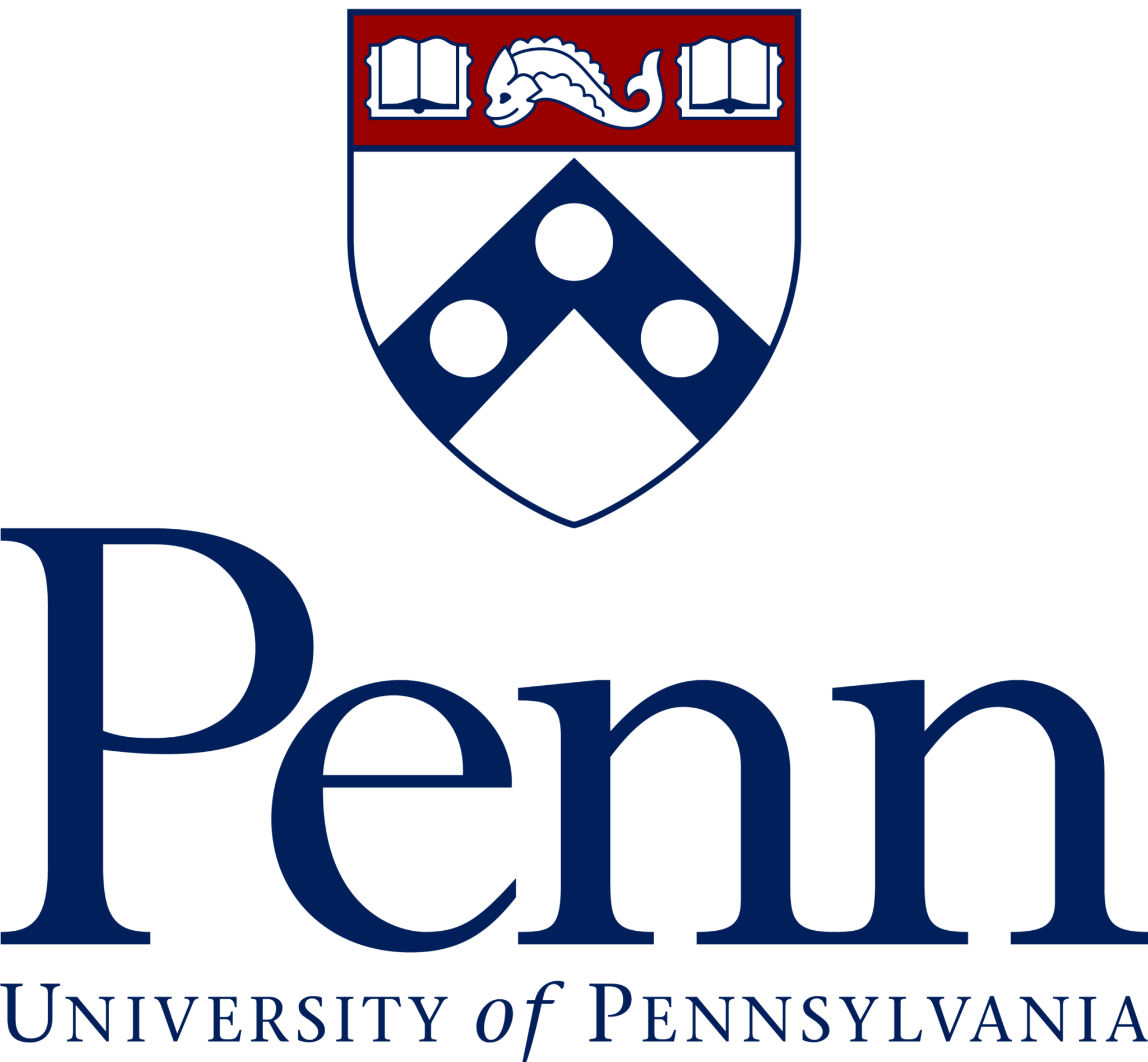 Philadelphia, Pennsylvania
The University of Pennsylvania offers unparalleled academic experience. It consistently ranked among the top universities in the country. Since its establishment in 1740, it has served hundreds of thousands of students by providing them with quality education and helping them achieve their goals.
The university offers unique and historic traditions, whether cheering on the Quakers or sitting and chatting with Ben on the Bench. The campus is located in Philadelphia, a vibrant city filled with opportunities. You can choose among clubs and activities that will nurture the social and physical aspects of your life as a student.
What Makes It Stand Out?
The location of the University of Pennsylvania is enriched by a vibrant urban ecosystem steeped in history and brimming with arts, culture, and innovation. The creative soul can truly flourish at Penn as you can find numerous performing and visual arts venues.
There is the Penn Museum with its extensive research, collections, exhibitions, and educational programming. You will also find the Arthur Ross Gallery within the campus, where global art and artifacts are presented through gallery exhibitions and educational outreach. The Institute of Contemporary Art is free for all, and the Annenberg Center is considered a major cultural destination in performing arts.
A multitude of housing and dining options are available for you. Penn dining delivers high-quality food at a variety of venues. If you want to try out an array of cafes, markets, and grocers, your best choice is at Penn Dining. Retail shops, restaurants, and other West Philly attractions are available to be explored, covering ten city blocks across Penn's campus.
New York, New York
Known for its distinguished and distinctive learning environment, Columbia University has shaped and nurtured many undergraduate and graduate students in various scholarly and professional fields. It has dynamic campuses in the great global city of New York.
At Columbia, there is a strong emphasis on providing a diverse, inclusive, and equitable environment where students, faculty, and staff can thrive. 
The university houses a bookstore and the Columbia University Libraries, the top five academic research libraries in North America. You have easy access to the Columbia Health Disability Services, Columbia Athletics, Columbia Greenmarket, and the St. Paul's Chapel.
What Makes It Stand Out?
You can access anything you need on the campus, from housing and dining options to arts and athletics. If you are into arts, you will find various spots on the campus that can enrich your learning and experience, including the Miller Theater, the Miriam and Ira D. Wallach Art Gallery, the Lenfest Center for the Arts, and the Public Outdoor Sculpture.
For your dining options, you have an array of choices. Some of the most famous eating spots on campus include Joe Coffee, Chef Mike's Sub Shop, Brownie's Café, and Blue Java. Dining halls are everywhere, too, with choices such as John Day Dining Hall, JJ's Place, and Ferris Booth Commons.
Chicago, Illinois
At the forefront of groundbreaking education, the University of Chicago laid the groundwork for breakthroughs in various fields, including the sciences, economics, law, business, medicine, history, culture, and the arts. Students are not only provided with excellence in academic pursuits. They are also supported in other aspects of the college experience.
Located in the Hyde Park Campus in Chicago, the university can take advantage of the most eclectic neighborhoods where Lake Michigan, storied architecture, majestic parks, world-class museums, and an array of cultural opportunities are easily accessible.
What Makes It Stand Out?
Vibrant, diverse, and eclectic are three words that describe Hyde Park, the home of the University of Chicago. It boasts streets buzzing with activity, lakefront beaches, and community arts. Hyde Park has everything you need, whether you are in for a gastronomic adventure or opt to quench your thirst for culture and arts.
There is a wide range of cafes, restaurants, and one-of-a-kind shops. Theaters, music events, street art, and time-honored festivals are common. The campus houses some historic worker's cottages and Italianate homes and villas, blending well with the cutting-edge modern high rises.
Nature strolls and other activities are made possible with nearby green and open spaces like parks and gardens at your disposal.
***
Making it to our Honorable Mentions list are the University of Puget Sound, Cornell University, Clark College, and Davidson College, for providing students with opportunities to explore the outdoors through their curriculum or boasting a location that is located near everything that college students need to complete any school-related work, or just feel better about their day!
Importance of Facilities and Amenities in Colleges
While various factors can affect a student's college choice, the facilities and amenities are just as important as the quality of education and university reputation. Institutions that offer a wide range of support services to their students are often attractive. You will want to get everything you need nearby.
Of course, the services and facilities will vary depending on the size of the campus, the number of students, and the university funding. Here are some of the compelling reasons why these matter:
Encourages Students to Socialize 
Amenities like recreation halls, sports hubs, and dining options give students the chance to enrich their social life. They can interact with like-minded students who share their passion and dreams. Learning, after all, is not confined to the four walls of a classroom. They can sweat it out in the gym or get a delicious treat from nearby restaurants and cafes.
Serves as Stress Relievers 
From time to time, students need to relieve their stress. What better way to do that than by using the amenities at their disposal? They can take leisurely walks in the green spaces within the campus or feel the adrenaline rush of rock climbing in the recreation area.
Amenities lends convenience 
Campuses with housing and dining options are quite helpful. They do not have to spend their time and money traveling as they will get everything they need within reach. Instead, this allows them to spend their time and resources on more important matters like school requirements.
Enriches their College Experience 
Other facilities like libraries, galleries, museums, and theaters can allow them to experience culture and art and expand their perspectives. They will be able to extend their learning beyond the classroom.
On-Campus Facilities and Amenities You Need to Consider
When you get to college, you are expected to spend most of your time on campus. You will want your university of choice to be a comfortable home away from home, so you need to ensure it has everything you care about within a few steps.
Residence Housing
On-campus housing varies from university to university. You will find that there are residence halls with single, double, and suite-style bedrooms. Others offer apartment-style housing that caters to those who want to live a more independent lifestyle. Some schools will even have Greek Housing options.
Dining Options
Dining halls and restaurants are a must when you are at a university. You might need to check if there are available meal plans for you. Do they accommodate special diets like vegan or gluten-free? Are there dining-in and takeaway options?
On-Site Services
It might be often overlooked, but onsite services like medical care, counseling center, bank, and grocery stores are necessary. You will want to be able to access these essential services when needed.
Recreation Opportunities
A recreation center might seem lavish as a campus amenity, but it serves its purpose. Fitness classes and fitness equipment are important to keep you well. Sports facilities like a basketball court, pool, and track are useful for keeping active.
Frequently Asked Questions
What is living on campus like?
As a major part of every college experience, living on campus is especially useful for first-year students. This is when they will learn to connect with fellow students who may share their passion and goals. They can hone their social skills and build their network early on.
Living on campus is never dull either. Whether going to the movies, attending social events, or simply hanging out with friends, you will always get something to do.
Do you need to apply for campus housing?
More often than not, there is a process when applying for campus housing. You may need to fill out a housing contract, and a non-refundable application fee before a space can be assigned to you. Most of the time, the university retains the right to assign or reassign rooms when deemed necessary.
You should be mindful of application deadlines for your housing accommodation. Contacting the residential department will be a hassle if you miss it. Moreover, most housing options are limited to space availability.
What facilities are often available for students on campus?
Universities often offer a range of support services and facilities to help students grow academically and socially. Housing accommodations are a must. There are various types of residential housing within the campus that will suit students' varying needs.
Other services include recreation halls, dining options, and sports facilities like basketball courts, stadiums, and tracks. Some facilities cater to a student's active lifestyle like pools, climbing walls, and walking trails. The most common for art and culture are theaters, museums, libraries, and many more.
What is the ideal campus life?
Often, students prefer a university that offers an ideal life for students along with a rich college experience. Not only should it give you academic programs that serve your goals. They should also offer a community in which you can thrive.
Ideally, you should be able to access everything you need with just a short walk, whether it is a good stroll on a nature trail or a hot meal in the morning. They should provide enriching experiences beyond the classroom. You should be able to join clubs and organizations where you can connect with like-minded individuals and form lasting and meaningful relationships.
Key Takeaways
Your college life is not complete without experiencing some of the best things that living on campus can offer. Taking part in social events, exploring the city you currently live in and discovering new things are just some of the enriching college experiences you can go through. 
You need to find the ideal university that can cater to your needs without having to go far! Some universities offer vibrant urban scenes, while others are close to nature. You will need to consider that, when you attend college, it is more than just about looking at world report rankings, national or global prestige, impressive facilities or engineering programs, acceptance rate, or academic excellence.
Find a college that will do your soul some good, with the places to make you calm, happy, and relaxed located nearby!