If you're thinking about taking college classes online and your faith is important to you, you might want to learn more about what makes an online college Christian. Given the growing popularity of online education, it's only natural that some Christian colleges and universities, like their secular counterparts, are building solid online programs.
What Sets Apart Any College As Christian
The ethos of a Christian college or university is what distinguishes it. An institution, like individuals, can have a distinct personality, and this ethos is rarely accidental. A college's ethos is defined and nurtured by its mission and values. It develops what matters most to the school and carries out values in the classroom and on campus.
Featured Programs
A faith statement, frequently signed by all faculty members, is used by Christian universities to express their mission and beliefs.
Through their commitment to a Christian perspective, Christian faculty members pledge to shape the teaching of their academic subjects. The historical ties of a Christian school to a particular Christian tradition may also influence its devotion to that viewpoint.
Some Christian universities will be shaped by a single religion, while others will be interdenominational.
Online Christian Colleges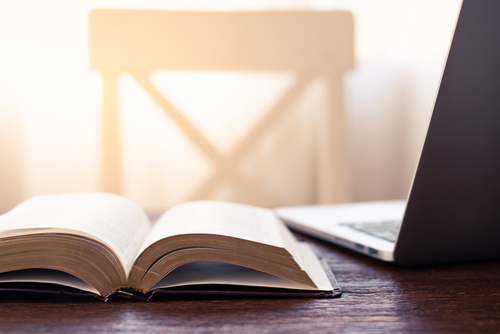 Christian colleges that provide online classes and degree programs are known as online Christian colleges. These programs and courses should reflect the same personality or values as the school.
For example, if a Christian college has a committed Christian faculty, you may expect Christian academics to teach your online courses.
If you want to learn more about an online Christian institution, get to know the college itself. Investigate their website and speak with students. If you can talk with students who have taken online courses, you will better understand how well established their online educational component is and how they carry out their commitment to a Christian worldview in an online setting.
Course Offerings
Like a traditional college, an online Christian institution will undoubtedly offer some courses that aren't available at secular universities. While a secular university may provide comparative religion courses, they are not always Christian.
Traditional and online Christian institutions will offer specific unique courses, such as missions and Christian education. On the other hand, most online Christian colleges offer conventional degree programs in business, psychology, nursing, education, and technology.
The way the faculty seeks to integrate Christian philosophy into the teaching of the courses is different, not the topics themselves.
---
Related Resources: