As with all the other countries implementing changes with their educational standards and systems, colleges and the universities in America embrace new standards for admitting high school graduates. A major adjustment is the schools' ditching of ACT or SAT scores as a factor for admission.
The number of learning institutions that have adopted the test-optional or text-flexible policy has increased over the years. There are currently more than 1,630 accredited four-year colleges and schools adopting flexible testing policies.
More schools have joined in and shifted to the "test-optional" bandwagon in light of the coronavirus pandemic. Fairtest.org released an article stating that more than half of the total four-year colleges and universities all over the U.S. will be test-optional starting the Fall 2022 admission.
Perhaps the complicated educational hiccup that most schools are facing has been a factor for this decision.
Admission and enrollment processes and steps have been altered quite recently. Some schools are still observing whether they should disregard the ACT and SAT scores entirely or stick to the conventional approach once everything goes back to normal.
Brief History of the Test-optional Movement
In the past, most colleges based their student acceptance through standardized testing. This has resulted in junior and senior high school students studying hard and long for their ACT and SAT exams, knowing that it can earn them more admission chances.
One of the historical occurrences of the test-optional movement goes back to 2001 when the University of California's president, Richard Atkinson, suggested stopping using the SAT as an indicator of college performance.
Why are more and more colleges going test-optional?
Instead of factoring in the student's intellectual capability through ACT and SAT scores, universities and colleges acknowledge that there's more to a student than just grades, test scores, and academic records. They take advantage of applying a more holistic approach.
As diversity is now more prioritized by universities, educational communities now aim to attract minorities, encouraging underrepresented students to succeed and reach their full potential without intimidating them through the score and test requirements.
Realistically speaking, some well-qualified students would sometimes lose heart in applying for their aspired schools simply because they have low test scores. It is indeed a loss to bypass talented and capable students because of such standards. Schools have now understood to break the barriers and gear towards building well-rounded classes.
Test-optional colleges notify students of the academic rigors they will face head-on and somehow produce stellar first-year students, with a combination of students with low and high SAT scores.
What is "Test-optional"?
In its precise context, test-optional colleges mean that they do not require SAT and ACT scores while admitting students into their school. Although you may submit your test scores, it would not affect or impact the university's decision or college to accept you.
Schools that are test-optional do not prioritize these tests and their results. This means the admission process is now independent on how you performed on your ACT or SAT exams. Low ACT or SAT scores won't hurt your college application.
---
Here are the best U.S. colleges that are test-optional yet have maintained their superior quality of education, with high retention and graduation rates.
Test-Optional U.S. Colleges

Cambridge, Massachusetts
MIT is one of the highly ranked colleges in the country that requires standardized tests to accept and admit students. SAT and ACT scores focused on the math section are reliable determinant for them as it improves their predictive validity to student success.
But due to the uncontrollable pandemic situation, Stu Schmill, dean of admissions and student financial services, announced that first-year and transfer applicants are not required to show their SAT and ACT score tests if they want to apply at Massachusetts Institute of Technology for the upcoming school cycle.
This will be a temporary and a one-year suspension of their usual admission requirements. However, they will continue to update as they monitor the public health situation in the country.
Suppose you have already taken your ACT and SAT exams and have acquired results. In that case, you are still encouraged to show them during the admission because it will allow the school to measure how academically prepared you are in joining their learning system.
But if you haven't taken them yet, it won't leave any adverse inferences to your application. They will be focusing on other decisive factors such as academic performances like their grades and other examinations. 
Taking the number four spot in the National Universities ranking of the U.S. News report, MIT is an elite private college in Cambridge, Massachusetts. It is considered a small institution than most of its counterparts but delivers superior education to 4,557 current undergraduate population. The acceptance rate is 7%, so you can imagine how extremely competitive the admission process is. The student ratio is at 3:1, with a graduating percentage of 94%. If you are eyeing a high-grade learning institution in the field of Computer Science, Mathematics, and Mechanical Engineering, MIT is the way to go.
Cambridge, Massachusetts
Harvard recently announced it was going test-optional for Fall 2022. This change will take effect for a year and was a decision mainly brought about by the pandemic. As an Ivy school, Harvard has proclaimed that standardized tests are just one of the many deciding factors for admitting students. Harvard focuses on the whole-person admissions approach.
The school believes it can depend on other factors for measuring an incoming student's preparedness. Other elements, like community involvement, employment, and family support, will also be considered without the usual stringent criteria.
The only thing that Harvard asks of you is to present all the helpful academic records and send whatever materials you believe can convey your high school accomplishments. Harvard University will use any provided proofs as a basis to assess whether you are ready to join their community.
If you still choose to submit your SAT and ACT score results, you can skip the writing component. And as or Subject Tests, you may miss the other mathematics test, since one of which can suffice. This temporary change will somehow alleviate the challenges and support students, especially those from modest economic backgrounds.
Consistently leading the world's 100 top universities list, the Harvard campus in Cambridge, Massachusetts, where 7,210 students attend. Their acceptance rate is 5%, making it hard and competitive to be accepted. Despite being test-optional for a year, they will make sure that their assessment and evaluation comply with their standards. Their graduating percentage is very high, at 98%, and most of their alumni earn an average of $70,300. Some of their popular majors include Computer Science, Political Science, and Economics.
Stanford, California
Another prestigious school that is included in this list of test-optional colleges is Stanford University. They have also recently revoked the SAT and ACT requirements for admissions in the upcoming school year.
The global pandemic has brought about challenges for all incoming students and their families, so Stanford completely understands students' difficulty preparing and finding alternatives to testing sites. They will continue to admit students through their holistic admission process but have applied looser requirements and changes.
Some of the changes include the choice to present or bypass the standardized testing requirement. Applicants are given the freedom to choose whether to show their standardized test results during their application.
Stanford University understands that some schools have applied for the pass or fail to grade policy. They reconsider the cancellation of some international exams and promise that it won't negatively impact your application.
Generally, the university will consider all the inconveniences of this pandemic, so they expect to reinstate their usual admissions requirement for future school years.
Located in the San Francisco Bay Area in Stanford, California, Stanford University is one of the nation's best and most prestigious schools. It is ranked as the third-best college in America, according to Niche.com. They offer the best quality of education in majors such as Biology, Engineering, and Computer Science. With their low acceptance rate of 4%, you'll be fortunate to join their current 7,087 students.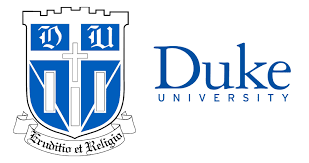 Durham, North Carolina
Dean of Undergraduate Admissions, Christoph Guttentag, had also announced joining the other highly-ranked colleges who have gone test-optional for the upcoming admission cycle. Duke University announced it in June, emphasizing that the lack of ACT and SAT scores won't place the applicant at a disadvantage.
They are primarily concerned with those students with fewer resources, suffering from the pandemic's current situation, and not accessing the standardized testing opportunity. There is no official word yet from Duke University whether or not the test-optional policy is permanent.
Duke University is a Christian university and is a prestigious school with a high national ranking. It is a middle-sized learning institution situated in Durham, North Carolina. They ranked in 12th place for the National Universities all over America, according to U.S. News Report. Their acceptance rate is relatively low at 9%, as most applicants compete hard to enroll in this top-ranking university. Once you get in, the student-faculty ratio is at 6:1, providing you with a very monitored and well-guided learning atmosphere. If you are searching a learning institution that excels in Computer Science, Public Policy Analysis, and Economics, then Duke University is the right one for you.
Pasadena, California
The traditional admission process at Caltech involves the submission of ACT and SAT scores. You will only be eligible if you can reach their test score requirement.
But forget this now, because they finally released a change of their admissions requirement in June 2020, stating that they will now be enacting a two-year moratorium to consider and require the ACT and SAT scores as part of the admission process. So, you can be admitted to Caltech despite not taking the standardized tests.
Instead of basing the decision of admitting deserving students to Caltech, the Admissions Committee decided to evaluate the student's academic preparedness through other requirements. You may check it beforehand, so you can understand what's in it for you when you finally join the Caltech curriculum.
California Institute of Technology is considered as a small institution located in Pasadena, California. Their acceptance rate is 7%, while their graduating percentage is 92%. They have the best quality curriculums in the fields of Electrical Engineering, Physics, and Computer Science. Students in this learning institution can participate and join research projects in the early stage to take part in such opportunities, enrolling at Caltech.
Indianapolis, Indiana
In the Fall of 2022 and the other academic years after that, freshmen students and transfer applicants are no longer required to present test scores for admission considerations.
Majors included in the College of Pharmacy, Health Sciences, and Business will no longer need the test scores but are highly recommended due to a more competitive selection than other departments of studies. If you have questions regarding your major, you may check on their FAQs section further. 
Butler is committed to implementing a more holistic admission process, so they will give applicants to optionally choose whether to include their test results or not during their application. Scores will be considered as a deciding factor for admission, alongside other requirements.
However, suppose test scores are not provided. In that case, the Office of Admission will have to base their decision for acceptance through the other academic records and documents such as high school grades, curriculum, community involvement, extracurricular activities, and essay. A letter of recommendation is a must, too.
As an innovative leader in education, Butler University has established a name for itself. It has become the number one regional university in the Midwest, as shown by the 2019 U.S. News and World Report for Best Colleges Rankings. After eight years of being in second place, it has now reached a tie with Creighton University. Butler University is located in Indianapolis, Indiana. They are known for producing top-notch learning experiences for students that can contribute to their overall success as students and as well-rounded persons.
Corvallis, Oregon
If you look at the updated Admissions requirements for the academic year of fall in 2022 at Oregon State University, you will notice that they have become test-optional.
This primarily means that they will now be measuring a prospective first-year student through high school grades, the rigor of coursework in your previous high school, your class rank, grades in dual-credit courses, essay response, and information on your application forms.
However, it is essential to note that if in case you have your ACT and SAT results, you may present it as it can be used as additional support for your application. A letter of recommendation is also not needed and required at Oregon State, so you can completely disregard its compliance.
Founded in 1868, Oregon State University has a rich historical background as a highly ranked public university situated in Corvallis, Oregon. It enrolls a total of 18,591 undergraduate students with a student-faculty ratio of 18:1. Despite it making a bold move to become test-optional from here on forward, it will continue to retain quality high-education, especially in their specialty majors such as Human Development, Computer Science, and Business.
Chicago, Illinois
The University of Chicago stepped into the game earlier than most highly ranked and prestigious schools when it comes to being test-optional. Way back in June 2018, the university has already announced that it will no longer require standardized test scores as a factor for college admission.
That makes all the students of class 2023 exempted from taking the ACT and SAT scores. However, the higher education institution's decision did not go smoothly as it sparked criticism, debates, and appraisals for both students and educational experts.
At the University of Chicago, you are more than your GPA or test score. The test-optional policy has been applied not only for domestic new student applicants but also for international students. The admission requirements at UChicago has evolved into a more well-rounded representation of who you are as a person.
Academic and extracurricular records, letters of recommendation, and essays will be reviewed and strongly considered. Still, they will want to know more about your story, goals, and real perspectives. Just be yourself, and indeed this school will consider to admit you.
The University of Chicago was ranked number 3 in Best Colleges for Math in America, number 3 again in Best Colleges for Public Policy in America, and number 3 and Best Colleges for Economics in America by niche.com. For about a century since its founding in 1890, it has produced high-achieving alumni who are contributors to society university, including 92 Nobel laureates! Scholars in this university are discoverers and scientists whose stellar accomplishments include splitting the atom, measuring light speed, and developing sociology. All these and more demonstrate what the University of Chicago's learning system can regenerate!
Davidson, North Carolina
A three-pilot program is being applied by Davidson College, beginning with the class of 2025. After three years, they will reassess whether they will extend the test-optional policy or go right back to its conventional admissions system.
The college understands how the Covid-19 pandemic has impacted the testing circumstances for incoming students. Thus, no one can even tell and offer assurance when the tests are provided with no troubles and shortcomings on the applicant's end.
Davidson is committed to implementing a more all-inclusive approach when it comes to admitting well-qualified students.
They firmly believe that there is more to a student than their academic journey and that these are not factors that can measure whether the student will thrive and perform well in the learning institution. They wish students, families, counselors, staff, and faculty work together and be united with this new change.
Davidson College will continue to live up to its promise to create and produce young leaders who can contribute and serve the community in a global aspect. This higher education institution is optimistic about the future promises in its performance and producing responsible and successful graduates and alumni.
Despite the rigorous coursework presented by Davidson, you may expect to have a reliable support from the faculty and staff as they distinctively hone you to become responsible citizens. Davidson College is a liberal arts Christian college that ranks third place in the Best Christian Colleges in America. It emphasizes academic excellence and promotes the building of genuine relationships and applying experiential learning. If you are interested in taking up Biology, Economics, Neuroscience, Computer Science, or Political Science, try using it at Davidson College.
Houston, Texas
Due to uncertainties, disruptions, and unstable educational situations for most high schoolers these days, Rice University realizes the challenges of their future freshmen students. Ergo, they have decided to allow their first-year or transfer applicants to submit their test scores only if they wish.
But if you do not have taken SAT or ACT exams, you would still be given full consideration to get admitted and accepted into the university. This test-optional policy took effect for the 2020-2021 academic programs.
Rice has emphasized that even if the test scores have been a good benchmark and basis for the school to choose their prospective students, this remains just one of the many deciding factors for a student's overall preparedness for the curriculum and active learning school.
They realize the importance of considering many external aspects, not only over-dwelling on the ACT and SAT scores. In this way, a diversified list of students from different walks of life will be provided with equal opportunity to succeed and attain their college goals.
Rice University is one of the highly ranked and top universities worldwide, located in Houston, Texas. Offering a tight-knit and supportive community, you'll never go wrong when you decide to enroll at Rice. They have a well-diversified student body coming from different countries in the world. Placed in the sixteenth place for the National Universities ranking by the U.S. News and World Report, they offer 50 majors, with popular fields of Biochemistry, Economics, Cognitive Science, and Mechanical Engineering. You'll never go wrong once you decide to join this elite research university.