School wellness programs can help increase academic performance in addition to supporting our students' health. Even slight modifications, such as eating breakfast every day or taking short exercise breaks in class, can help students stay focused and improve their behavior.
Achieving Excellent College Health
Best Tips For Optimizing Your Energy as a College Student
Featured Programs
College students often find themselves maxed out as they strive to balance school, family, work, and friends. Here are a few tips for optimizing your energy so you, yourself, can be happy, too!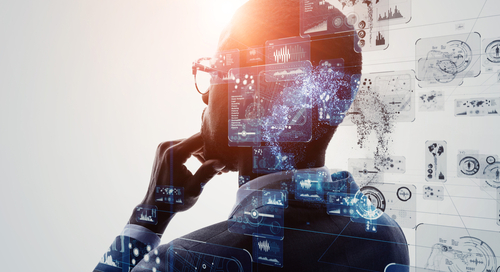 5 Ways to Surviving Through Everyday College Life
While some people claim to have the best time of their lives in college, you should know otherwise. It's also filled with crammed projects, tasks, pressures, and all your other student obligations. Do you want to know how to survive these crucial four years? By applying helpful tips, you can work your way to finishing college alive and healthy!
Ways to Fight Stress In College Life
Let's face it. College life can be stressful at times. With all the demands of your professors, classmates, part-time work, and your extracurricular activities, it sure is hard to fight off stress. However, by having time management to do important things like exercise, get enough sleep, do the things you love, and spend time with your loved ones, you can stay sane and keep your mental stress at bay.
Better Sleep in College: Is It Really Possible?
With so many things on your plate right now, you might once have thought of foregoing sleeping, only to be unproductive and demotivated the next day. Sleep is crucial to being a self-reliant and dependable college student. Know more facts about the importance of sleep and change your sleeping routines to make the most of your daily optimal performance.
Getting Through School Days When Sick, Tired or Not Feeling It
Going to school is not all rainbows and butterflies. Your body or mind will sometimes fail you, as well as your mood and motivation. It's crucial to get familiar with and be informed on the right steps to take when you experience either these downing emotions or sick physical conditions. Remember to prioritize your health more than anything else, so it's best to take action as early as possible before your physical and mental health gets severely affected.
5 Best New Year's Resolutions for College Students
Every time the year ends, you can't help but start thinking of the new things you want to accomplish the next new year. New year's resolutions have become a tradition not only for college students but for everyone in general. However, what would you like to change and accomplish in the coming new year? We've got five suggestions that will make your college life healthier, balanced, and more fun!
Colleges That Teach Real-Life Skills
Skills needed to get by in life are important. Although a college degree can help you obtain specialized knowledge for a career, they often do not teach real-life skills needed to excel in everyday life. In this important article, we highlight several schools that offer skills you can use in your professional AND personal life! Take a look!
Telehealth is particularly beneficial to college students because it eliminates the need to leave campus to see a doctor. Telehealth applications are pretty versatile, and they provide students with a level of convenience that allows them to attend to their health concerns without worrying about missing a class or lecture. Students will benefit from the fact that most telehealth services are covered by insurance or can be paid for at a modest monthly charge.
Mental illness affects one out of every five Americans over the age of 18. Reports from the Substance Abuse and Mental Health Services Administration, college students are not exempt; in fact, they are reporting mental illnesses at a growing rate each year (SAMHSA). Luckily, mental health awareness is also rising, and more and more colleges are making mental health counseling services for students available online.
It's easy to fall into poor habits when you're living on your own for the first time. You have much freedom from taking the elevator because it's more convenient to eat doughnuts for breakfast. It is critical to do something that will help you maintain your physical health, and it is not difficult to do so.
Finding mental health treatments can be difficult, especially in today's technologically advanced society with many possibilities. Students who want to address a mental health issue have been hesitant to do so in person; the remote choices offered traditional, in-person mental health services. Many of these choices are available through user-friendly tools designed to simplify your mental health journey and remove the guesswork from finding the expert help you need.
10 Habits for Your Mental Health in College
Even young students can suffer from mental illness as early as even in high school. With college life being too hectic for some, it's not a surprise that the number of college students suffering from poor mental health is increasing. By being aware of the different mental health problems, you can diagnose symptoms earlier and seek treatment right away. It's also significant to follow tips so you can keep your mental health in check.