The thought of finally going to college is exciting and daunting at the same time. The college years are probably the most formative, important, and impactful times in anybody's academic life.
When choosing a college or university, there are several factors to take into consideration, like academic programs, campus life, student support, extracurricular activities, and the like.

We start by doing a rundown on the safest colleges in all of America. After all, the best college experiences are made possible because of the safety and security universities provide for their students. When schools offer a nurturing environment, students can efficiently break out of their shells and start to grow into their adult selves.
Especially to parents, safety is of utmost concern more than their kid's academic performance. Universities and colleges know this; thus, they often make PRs and engagements to convince students and parents that their institution is a safe choice.
Table of Contents
---
Learn more: Online Degrees and Programs That Are In-Demand
---
How America's Safest College Towns are Picked
These rankings are solely based on which college city reported the least violent and property crimes per 1,000 residents. While the most recent FBI crime statistics that include a city's crime and population data are not infallible, being it a 2019 report only, this information is still the most comprehensive and consistent crime data available today.
To qualify on the list, the city has to be more than 15,000 in population and should be home to a college or university offering four-year degree programs. Excluded in the statistics are vocational and technical schools, for-profit organizations, those with only two-year degree offerings, and schools with less than 2,000 enrolled students annually.
Upon ranking the city, 50% of it comes from the number of property crimes per 1,000 residents and the other 50% from the number of violent crimes per 1,000 residents.
Interesting Results
Statistics reveal that 55 colleges and universities and 20 states are represented in the ranking.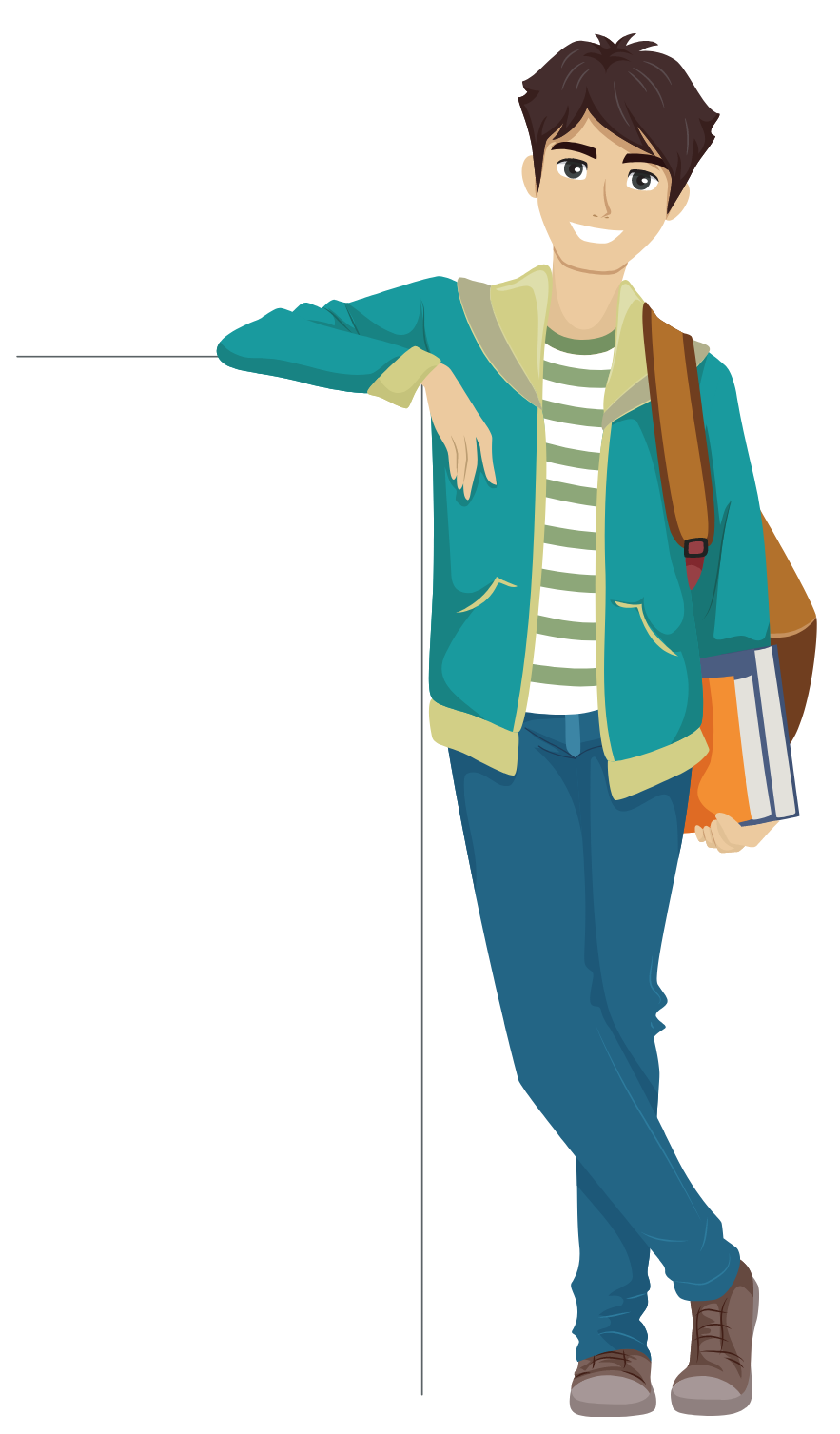 Boone, North Carolina (home to Appalachian State University) has zero violent crimes but has a 14.8 per 1000 property crime rate.
Irvine, California, is the biggest city to be included in the top safest college towns. With more than 300,000 residents, it has a very low crime rate (12.7 property crime; .0.6 violent crime), something very impressive for a big city.
Moscow, Idaho, the University of Idaho's home, has the highest property crime rate (15.5 per 1,000). However, this is still relatively below the 22.0 national average.
Bridgewater, Massachusetts, has a lower violent crime rate, with only 2.1 incidents per 1,000. This is home to Bridgewater State University.
Milton, Massachusetts, has the lowest reported property crimes of only 2.2 per 1,000. Students at Curry College consider Milton their home (at least during their academic years).
There is a notable drop of around 7 points in the average property crime rates in just over a year. In 2020, there is a reported rate of 8.6 incidents per 1,000 from 15.6 incidents in 2019. The average violent crime rate, on the other hand, remained at 0.9 incidents per 1,000 respondents both in 2019 and 2020.
We are featuring both the Top Colleges in the Cities with the Lowest Crime Rates and The Top Safest Small Colleges in the US.
---
Top 15 Colleges in the Cities with the Lowest Crime Rates
On top of the list is the University of Connecticut, known for its observable. Still, non-invasive police visibility on campus guarantees no student will have to walk alone, even at the unholiest of hours.
The campus is prominent for its being one of the US campuses with the lowest crime rates. Mansfield, the town where UConn is situated, is generally a safe city with a low crime rate of .73 per 1,000 residents.
UConn's safety website also provides helpful resources both for community members and its students, where they are encouraged to take action against any wrongdoings, past or present. The fire and police departments of the university provide security and safety for its Storrs Campus students.
They also have police substations and personnel in their other campuses in Hartford (UConn Law and Downtown), Avery Point, Stamford, Farmington, and Waterbury.
---
The National Council for Home Safety and Security has named Brigham Young University-Idaho as the safest college campus in the US for 2018. This university has a notably low crime rate at .0082 per 1,000 students. As a whole, Rexburg, Idaho also has a remarkable record at .39 per thousand students.
Perhaps the very reason why it has a spot on the top list is because of its intensive code of conduct that every student should adhere to at this LDS university. Faculty and students spoke highly of this school and its safety and attested that the institution is a perfect nurturing environment for young people.
---
Over the years, New York City has dropped its crime rate like a stone. With numerous universities to choose from, students have a handful of options when they scout for the top safest colleges in the city.
New York University has a record of only 14 acts of violence against women and 12 alleged crimes on campus. This is quite a feat, considering a university this massive. The campus has police visibility around the clock.
New York University also has its Department of Public Safety to ensure a safe and secure environment not just for its students but also for the faculty members, staff, and visitors. They have uniformed security officers on 24/7 duty, and the main campus is strategically installed with emergency call boxes.
---
Just five hours east of Seattle is another safe college in the US. The home of the Cougars, Washington State University, has a record of only seven arrests on its campus.
Although police visibility is relatively light, the whole campus has well-lit walkways, so everybody feels safe walking around the school. As with the local crimes, Pullman had only 539 reported incidents last year.
A survey by the National Council for Home Safety and Security, an association composed of trade groups, contractors, and licensed alarm installers in the whole of the US, ranked WSU at the top of list of America's safest campuses in the "Power 5" athletic conference. As a whole, it lands on the fifth spot of the safest campuses in the US.
---
Clemson has surprisingly a very low crime rate, at just .002 reported crimes per 1,000 students. If it were not for a slightly higher city crime rate than its predecessors, Clemson University would even top the list of the safest universities in the United States. The statistically low crime rate of this school makes them one of the most secure campuses in the US as a whole; Clemson's crime rate is just 1.02 per 1,000 residents.
The campus also has a very solid police presence, along with amazing safety resources for its students. They also strictly implement a strong code of conduct that students should adhere to.
---
When it comes to safety, Penn State's community puts it on top of its priority. This university has a dedicated safety crew that collaboratively works with their local police, plus they underwent extensive training in crime prevention. This resulted in very minimal police visibility on the campus, although campus security numbers are relatively higher.
Apart from training in crime prevention, their security members are also well-trained in CPR and first aid. With all these efforts, low crime rates on all its campuses are notably low, thus, making the location one of the safest colleges in the US.
---
According to reported crime data, the University of New Hampshire only had seven reported crime incidents in the last academic. Of these seven, none involved violent crime. Durham, as a city, only has 1.09 crimes per 1,000 residents. The university has a dedicated alert system so that when the need arises, the UNH community is informed easily.
They also have the University Police Department offering crime prevention literature and self-defense courses. There is also a walking patrol that provides escort services for faculty, staff, and students on campus.
---
This West Lafayette university is home to the Boilermakers. Lafayette is a prominent college town with the best police presence. Over the past year, it only has recorded 515 crimes. Purdue University has a relatively low crime rate at only .08 per 1,000 students, and the student's well-being and safety are utmost priorities. The campus strongly believes that students who feel secure and safe in their campus perform better in their studies and focus more on their academic work.
Purdue University has a lot of campus and community resources to help students. From emergency services to reporting a concern and even to sexual violence awareness and advocacy, all these are readily available to guarantee the safety and security of the students.
---
Relatively poor-performing areas in safety tests surround the University of Maryland. But even so, UMD is still considered one of the most secure universities in the US, thanks to its very low university crime statistics. Good thing the security and safety of the faculty, staff, students, and visitors of this school is their top priority.
They also have the University of Maryland's Department of Public Safety to serve the university community. The state certifies all of its police officers with the same authority and powers as any sworn Maryland police officer. They also have more than 100 Student Police Aides that patrol the campus, work as contract security personnel, provide walking escorts, control special events, or aid in traffic direction.
---
This is a private Christian university in Oregon that provides roadside assistance and safety escorts in its effort to provide the safest college environment. With only less than a dozen crime reports (and mostly alcohol-related), the school's Office of Campus Safety works 24/7. The office also focuses on crime prevention, emergency response, investigations, distribution of safety-related information, and active planning to meet the usual safety colleges faced by higher education.
---
The latest data shows that the safest cities in the US come from only a handful of states, and at the top of the list for 2022 is Frisco, Texas, a city at the northernmost part of the larger Dallas-Fort Worth metroplex. Frisco's low violent crime rates are at 0.86 per 1,000 residents, and
While its main campus is a couple of miles from Denton, the University of North Texas has a campus at Frisco that offers a range of graduate and undergraduate programs. Denton makes the upper tier of safest cities in the country, with around 2.46 violent crimes per 1,000 residents annually.
UNT also ensures a safe environment for its students. Aside from its police department, UNT also offers a range of seminars to students, faculty, and staff that tackle several topics, including self-defense, alcohol & drug awareness, emergency readiness, and theft prevention.
---
One can say that North Carolina State University is well-placed in terms of safety. NCSU is located at the western end of the City of Raleigh, right at its boundary with Cary, North Carolina. While Raleigh is a relatively large city with almost half a million residents, it has a violent crime rate of around 4.15 per 1,000 residents annually, and annual property crime rates are 21.34 per 1,000 residents.
Cary makes the top ten safest cities in the US. For its 177,000 residents, violent crime rates are at 0.68 per 1,000 residents, and property crimes are at 9.53 per 1,000 residents. These adjacent cities are regarded as safe relative to their size.
NC State's University Police Department also has several programs that improve safety within the campus and build a stronger relationship between the student population and the police force. These include their WolfGuard ID program to help mitigate property crime, a safety escort program, site security assessment, and community watch programs.
---
At the southern end of the Greater Los Angeles metropolitan area lies the city of Irvine, a city with around 300,000 residents. Irvine has one of the lowest crime rates for cities of comparable size, with violent crimes at around 0.51 per 1,000 residents and property crimes at 14.99 per 1,000 residents. UC Irvine occupies a prominent place in this community, being one of the major campuses of the University of California system.
UC Irvine emphasizes the safety and well-being of its students, faculty, and staff, and several measures are in place. UCI has its own Police Department that deals with incidents within the campus, and there are Community Service Officers that increase overall visibility throughout the campus and provide safety escorts.
UCI's overall policy direction is seen in its Campus Safety Plan, with the overall goal of continually improving campus safety, and it is enjoyed by all members of the UCI community.
---
George Washington University is located in Alexandria, Virginia, an old and historic independent city that forms part of the greater Washington Metropolitan Area. Located next to the nation's capital, Alexandria has a unique population comprising young and upwardly-mobile professionals. Despite its large size, Alexandria enjoys relatively low crime rates, where for every 1,00 residents, violent crime hovers at around 1.9 annually, while property crime is at 17.53 annually.
Through its police department, George Washington University implements a policy of proactive campus safety, where community involvement and education are actively promoted as a part of promoting safety, on top of 24-hour police patrols and visibility. Campus police are likewise kept up to date with various pieces of training on best practices to maintain a professional level of incident response and community engagement.
---
Santa Clarita is a large city at the northwestern end of the Greater Los Angeles metropolitan area, with a population of nearly 225,000 in 2021. With a relatively low violent crime rate of 1.31 per 1,000 residents and property crimes at around 9 per 1,000 residents, Santa Clarita is considered one of the safest cities to live in across cities of comparable size.
Much higher education institutions are located in Santa Clarita, most notably the College of the Canyons, a large public community college with a student population of around 20,00. College of the Canyons also has its University Center, where the University of La Verne Santa Clara Regional Campus is located.
In the interest of safety, the College of the Canyons has a Department of Campus Safety that oversees the maintenance of a safe and secure environment for its students, faculty, and staff. In addition to working closely with local law enforcement, the department is also equipped to handle other tasks, such as training and assisting in joint investigations.
---
The Top Safest Small Colleges in the US
Whether you just graduated from high school and plan to attend college for the first time, or you are a returning college student who wants to complete your degree, it is important to go to a welcoming and safe campus.
While the list above focused on large colleges and universities, below is a list of the top safest small colleges in the country. The list ranges from art schools to business and technology schools and even to Christian colleges.
---
The Baptist College of Florida has been recognized as one of the safest campuses in Florida for some years. They have constantly worked with the local fire department and law enforcement agencies to ensure that the campus is safe not only for the students but also for those who live, work, or visit there.
True enough, the numbers will prove it. This Christian college has had zero incidents of violence, theft, partying, or assault in the past three years.
BCF, situated in Graceville, Florida, used to be a college that only trained Baptist ministers at the graduate level. However, it has evolved gradually and started to offer 23 associate's, bachelor's, and master's degrees in a variety of fields such as music, liberal arts, theology, business, education, or psychology.
---
When it comes to security, Penn State Lehigh Valley is something you do not wish to mess around. Their security crew is well-trained in both CPR and emergency first aid and closely works with the regional police. Plus, they enforce Title IX and the Clery Act, and they are also in close coordination with the other departments that deal with student health.
The campus is very dedicated to community-wide safety priorities. This is why the school's Office of Student Affairs, the Environmental Health and Safety office, and the Emergency Management Health Department partner with the school's security teams further to cultivate a welcoming and safe campus for its students.
---
The Criminal Justice Training Center sits at Northwest Florida State College. Every year, they produce graduates with degrees in public safety, corrections, first responders, fire safety, and much more. However, safety is not just for mere academics in this institution. For the past three years, they have had an astounding zero crime rate, mainly because of their pre-emptive approach.
Colleges play crucial roles in the local community they serve. Just like any neighborhood, it's important that the faculty, students, and staff clearly understand that they should all take part in preventing every possibility of crime and assault not only against themselves but for others as well.
---
Located in Memphis, Tennessee, Baptist Health Sciences University only has one minor recorded incident: alcohol. With that, the school has received perfect marks in terms of safety and security for so many reasons.
All its students are required to wear ID badges before they can access rooms and buildings. They also have emergency Code Blue phones around their school grounds. When dialed, it directly connects to campus security.
Formerly the Baptist Memorial College of Health Sciences, Baptist Health Sciences University has an alert system called the e2campus that notifies all its students thru email and text in case an incident happens on campus.
---
This campus takes part in the larger UConn network. Thus, students are afforded the same safety services as with all the other campuses. Their security team takes part in UConn's internationally accredited law enforcement agency. Also, the police department of UConn has similar authorities as any municipal police department. Its primary priority is to protect the property and lives at the university.
Furthermore, the safety of Avery Point is also due to its geography and niche mission. The campus is located in the small town of Groton, a peninsula that juts out into the Atlantic Ocean. Students can either attend at the Avery Point campus and later on transfer to UConn's mother campus or just stay for both marine emphasis and the best ocean views.
---
Upon enrollment, students are encouraged to join workshops on sexual assault prevention, alcohol or drug abuse, and crime prevention. New students also expect a tightly knitted community that commits to providing a vibrant and safe campus life.
Founded in 1891 in Utah, the Stevens-Henager College is the oldest in the city. It has associate, bachelor's, or master's degrees in graphic arts, medicine, computer and technology, business, healthcare, and accounting. They have other branches throughout Idaho and Utah, although the one notable for its being safe is the Logan, Utah campus.
---
The security of this college is composed of a full-time chief and members who serve the whole campus 24/7. All its campus departments make it a point to foster healthy campus solidarity through different safety programs and initiatives. The Abington Care Team is a service created to intervene in students' safety concerns, health issues, or academic problems.
The campus is located in Philadelphia and has about 4,000 undergraduates spread out in more than 160 bachelor programs.
---
The Department of Campus Safety and Security of this campus is not only focused on how they can prevent incidents or produce low crime rates.
They are keen on providing the highest levels of professionalism, etiquette, and leadership through their specialized training and education. To ensure campus safety, the school partners with local law enforcement agencies and utilize community-based resources.
The students are encouraged to participate in enacting campus safety through Safety Education Classes, where they also get to learn first aid or CPR. The school is located in Northeast Florida and is a member institution of the Florida College System.
---
The best part of Bellevue's campus experience is its Center for Health and Safety. There, students can find awareness training, alcohol and drug abuse prevention, wellness resources, prevention events, emergency and preparedness guides, and other information on the campus' regulations and procedures.
With all these, Bellevue University is a very safe school. They only have very minimal incidents (mostly car thefts and break-ins) and only a few crimes related to alcohol.
---
The security department of this university works twenty-four hours a day, seven days a week, securing the school with armed officers patrolling either by foot or car.
These officers are certified in CPR and first aid and have undergone extensive field training programs. Apart from the reported incident of theft, the school only has minimal alcohol incidents and zero violent crimes in the past few years.
The University of Mobile is a private Baptist-affiliated institution located in Mobile, Alabama. They have about 2,000 students spread across its five colleges: the Schools of Business, Arts and Sciences, Christian Studies, Nursing, and Education.
---
Additional Resource: Best Colleges for Forensics and Other Crime Solving Careers
---
Campus Safety Tips
For most students, college is their very first real taste of unsupervised living. This is the time they live away from their parents. College is the time to meet new friends, which can be an exciting and empowering experience. Although this combination can give you that overwhelming feeling, college can also be a point where young adults can end up in risky situations that they have never been exposed to throughout their life.
Students should feel safe and comfortable at his/her college campus. Otherwise, this will likely result in decreased social activity or poor academic performance.
In general, here are some helpful campus safety tips you need to keep in mind before commending your college life:
Do not walk alone. Especially during nighttime, it's best to avoid walking alone on campus. But if needed, make sure you remain alert when walking alone. Walk in properly lit areas, and remember to keep your hands and arms free.
Be keen on intruders. Especially as you enter or exit from vehicles, be wary of the surrounding area. When inside your car, ensure your windows are rolled up and the doors are locked.
Stick to well-traveled and main roads. Park only in lighted areas.
While most colleges are doing their best to keep the campus area safe, it's still crucial that you understand the general safety tips.
Campus Safety Tips for Women
Across the nation, one of the biggest concerns among college campuses is sexual assault on female students. Studies show that 1 in 4 female students get sexually assaulted even when inside the school grounds, and nine out of ten assault victims knew who assaulted them.
To not fall victim to sexual assaults, female students must:
Always be aware of their surroundings. If possible, carry pepper spray or mace all the time. It even helps to take basic lessons on self-defense before you start college.
Should the need to spend some alone time with a male friend call, it's wise to get to know him more. Ideally, having company when you are on a date is a good move.
Travel in groups when you go out to social events and parties
Pour your alcoholic drink and avoid binge drinking. There are more than 70,000 students between 18 and 24 who fall victim to sexual battery while under the influence.
Recently, Vice President Joe Biden and Education Secretary Arne Duncan spotlighted the common issues of women's safety on campus. Thus, a nationwide initiative was formed, encouraging all school levels (elementary to college) to promote awareness of safety issues for women.
Student Safety: How it Impacts a Student's Success
College life is a roller coaster of emotions: exciting, terrifying, stressful, and overwhelming. Add in your endless books, tuition costs, and meeting new faces; let's admit it, some students no longer leave room to even think about college safety. But did you know that the more students feel unsafe in school, the more they are likely to experience symptoms of depression? This will eventually lead to missed classes and, worse, lower grades.
When students feel safe on their campus, they are more likely to succeed. Studies show that when students are engaged at school, they become more successful in their life as a whole and not just in academics.
---
The Link Between Health and Safety
Safe schools often have the potential to improve the mental and physical health of the students in them. Some even say safe schools relate to both academic and behavioral positive outcomes. A report by Concordia University examined the link between increased academic success and school safety. Accordingly, students who don't feel safe in school or those who have fallen victim to violence display more symptoms of depression.
---
The Link Between Grades and Safety
Studies also suggest that school safety and climate play a critical impact on a student's academic performance. Students who feel unsafe will find it hard to concentrate in class and pay attention to the lesson. When left unaddressed, this may lead to lower grades.
---
The Link Between Attendance and Safety
More than mental and physical health, there is also a link between absences and school safety. The University of Southern California reported that school violence significantly increases misbehavior and reduces school attendance and, eventually, the likelihood of graduation. Sadly, those who are victims of school violence opt to stay home from class. With frequent absences, the overall academic achievement of a student is put at risk.
---
Essential Factors When Scouting a Student City
The university you plan to enroll in can play a massive impact on your future life. However, getting the right location is just as important. Choosing the right place makes a huge difference to your student life, the connections you create, the memories you make, and the career plans you follow. So, what should you look for in your student city?
Safety
While this is very obvious, safety is still often voiced as a concern. You need to ensure that you can still have fun and get access to a myriad of opportunities without compromising your safety. Plus, your family will be more comfortable letting you go, especially if they know that the city you are moving to is generally safe. Ideally, the student city has to be student-friendly, have low crime rates, and of course, the reputation has to be good.
Friendliness
Will you feel welcomed by the locals? Does the community have a friendly atmosphere? Do you think you can easily fit in? Or are the chances of you being unable to connect possible? The warmth of a city can play a huge difference in how you can quickly find new friends, try new venues, or generally feel at home. While difficult to judge without you visiting the place beforehand, at least try to get the whole idea by doing your research or checking online reviews, ex-pat forums, travel sites, and even student groups on social media.
Affordability
The one thing that unites students from all over the world is the value of money and a good deal. In reality, some cities are more affordable than others. Remarkably, the more expensive cities like the US or Europe have some of the best student discounts on travel, shopping, or eating. In other cities, their high living costs are normally balanced out by their low tuition fees. It is best to check all the costs that go with college as you plan your budget. This should be one of your biggest outlays.
---
Frequently Asked Questions
What can I do to ensure my safety as a student?
With regard to personal safety, it's often not enough to carry a bottle of pepper spray. Indeed, one can take a lot of measures on the prevention side. Being constantly aware of one's present situation helps a lot, whether walking home from a late night at the lab or coming home from a party.
Information is key to safety. Find out which parts of the city are considered unsafe and what resources are available to you, such as police contacts or campus escorts. Keeping friends and classmates informed of your whereabouts also helps. On top of the coursework, college life is meant to be enjoyed, but like anything in life, a little bit of situational awareness ensures you make the most of your time in college.
Does campus safety only mean being safe from crime?
While violent crime may pose the most immediate threat, campus safety also involves other hazards such as building fires, health emergencies, traffic accidents, or natural disasters such as earthquakes and tornadoes. Colleges or universities will have some form of safety plan in case of these emergencies, and it is important to familiarize yourself with these, be they building evacuation plans, lab safety standards, and available first responders and other resources.
Many universities also regularly host safety seminars, and availing of these would add greatly to students' body of safety knowledge and awareness.
---
In Conclusion
College safety is very imperative among college students. You don't have to worry about the chances of you becoming victims of violent crimes while you are on campus! After all, most schools and universities today seem to be doing a good job of keeping their campuses safe.
While data and research can help you with your college school scouting, it still helps to ask current students. A recent report by the National Student Satisfaction and Priorities Report revealed that most students at four-year universities believe their schools are generally secure and safe for all students.
---
Check this out: Profitable Careers Without A College Degree