The ability to provide guidance and shed light on hope to others, especially in their time of distress or confusion, can be empowering and rewarding. It doesn't just bring about a sense of personal fulfillment and the satisfaction of contributing to the betterment of individuals and communities.
It's essential to note, however, that effective guidance goes beyond sharing one's opinion, as giving advice must be grounded in knowledge, empathy, and a deep understanding of each individual's unique situation.
Featured Programs
By enrolling in traditional or online degrees in Counseling offered by accredited, reputable schools, one can truly be equipped with the right knowledge, skills and morals to provide effective and appropriate advice and guidance to those who need them.
The coursework for both on-campus and online counseling degree programs are integrated with core psychology and counseling topics to truly understand human behaviors, mental health, effective counseling strategies, ethical considerations and other related matters.
Like traditional Bachelor in Counseling and related educational programs, many online counseling degree programs are designed to provide students with experiential learning opportunities, including practicum and internships. Some schools also foster networking opportunities so students can meet alumni and professionals in the industry to learn from.
By obtaining a Bachelor's degree in Counseling, graduates are well-equipped to face the challenges of their career and to provide effective guidance to their clients no matter the situation they're in, such as in times of natural disasters, grief and loss, trauma, major life changes, career or academic challenges, stress and burnout, and substance abuse and addiction.
The Lowdown
An online Bachelor in Counseling degree program prepares students for work in any field that requires understanding human behaviors and thoughts, including in business, social work or ministry. It's also a step toward a master's degree that qualifies them to sit for a licensure exam and, ultimately, become professional counselors who uphold rigorous industry and ethical standards.
Methodology
A number of colleges, universities and learning institutions across the country are offering online online undergraduate programs in Counseling. To give prospective students the best options, we generated a list of institutions offering the best online Bachelor's in Counseling degree programs, with each program making it to our list based on these criteria:
Offers online coursework which can be completed 100% online or in a hybrid format with face-to-face classes,
Covers the essential foundational topics in psychology, human development, counseling theories, and ethics to provide a comprehensive understanding of the field,
Includes courses on legal and ethical considerations in counseling to be aware of the boundaries and responsibilities of the profession,
Integrates both theoretical knowledge and practical skills through hands-on experiences, practicum or internships so that students can apply theories in real-world settings,
Provides experiential learning through case studies, capstone projects, and lab simulations to expose students to a diverse range of scenarios and mimic career situations,
Prepares students who intend to pursue a Master's degree in Counseling by covering prerequisites or offering a smooth transition,
Facilitates and encourages networking to connect with peers and professionals in the field, whether through student organizations, conferences or events, and,
Recognized by trusted accrediting organizations for adhering to relevant standards, signifying that the undergraduate online program meets recognized quality benchmarks.
Check out our Methodology for further information.
---
10 Best Online Bachelor's in Counseling Programs
Our list comprises Bachelor programs in general Counseling services. If you're specifically looking for a Bachelor in Mental Health Counseling, Ministry or Christian Counseling, or Addiction Counseling, we have dedicated College Ranking pages for them on our website!
Arizona State University

Online Bachelor of Science (BS) in Counseling and Applied Psychological Science
The online Bachelor of Science in Counseling and Applied Psychological Science program offered by Arizona State University is considered the first of its kind at a major research university. This degree program equips students with the essential competencies to excel in their careers within hospitals, community agencies and rehabilitation centers, among other behavioral healthcare delivery settings.
The program, delivered by ASU Online, requires students to complete 120 credit hours toward graduation.
The key courses in this program include:
Introduction to Counseling
Self in a Multicultural Society
Counseling Skills
Addictions I: Foundations and Basic Principles
Theories of Counseling and Psychotherapy
Career Development
Introduction to Psychology
Introduction to Statistics
Moreover, students will also have to engage in a 135-hour capstone course where they can enjoy a hands-on and supervised experience that allows them to practice the knowledge and theories they learned in their counseling courses in real-life scenarios. It will also allow them to explore the various domains of counseling so that they'll find the best specialization for them.
The Higher Learning Commission or HLC has approved the institutional accreditation of Arizona State University to provide all the degree programs offered by ASU Online. It is also a State Authorization Reciprocity Agreement (SARA) institutional participant,
What Makes this Program Unique:
This program's faculty members and staff are leaders in their fields and hold prestigious global and national recognition for their achievements. They include licensed psychologists, Fulbright scholars, American Psychological Association fellows and social scientists with peer-reviewed publications.
Did You Know?
The Earned Admission Pathway allows students who don't meet ASU's admission requirements to still gain admission by taking online courses and completing them with at least a 2.75 GPA, demonstrating their ability to succeed at the University.
The US News & World Report has recognized the University with peer-reviewed honors for its commitment to high-quality academic programs, research and innovation.
---
Faulkner University

Bachelor of Science in Counseling Psychology (Online)
Based in Alabama, Faulkner University invites students passionate about helping others lift their burdens to enroll in its BS in Counseling Psychology online degree program. With core counseling and psychology courses serving as a foundation in the curriculum, students are well-equipped for the challenges ahead in their careers, whether in education, some areas of ministry, athletics and other settings that involve dealing with various mental health conditions.
The BS Counseling Psychology requires 121 course hours, including the core curriculum of 50 hours. Students can choose to specialize in their degree program based on their interests with a choice of electives.
The core courses offered include the following:
Introduction to Counseling
Abnormal Psychology
Behavioral Statistics
Counseling Skills
Developmental Psychology
Professional Counseling Theories
Psychology of Religion & Spirituality
Research Methods
Social Psychology
Theories of Personality
The program also includes an internship and a senior capstone project, which provide experiential learning to students and allow them to apply what they learned to real-life situations. These experiences will also provide insights into the best career path for them.
Faulkner University is accredited by SACSCOC – the Southern Association of Colleges & Schools Commission on Colleges.
What Makes this Program Unique:
As a university affiliated with the Churches of Christ, Faulkner offers the program with six Christian Literacy courses totaling 18 hours. The courses focus on cultural heritage, ethics, marriage and family, and biblical literature from a Christian perspective.
Did You Know?
Faulkner University was initially named Montgomery Bible College when founded in Montgomery, Alabama 1942. It was later renamed Alabama Christian College in 1953 as it grew. The school was then renamed Faulkner University in 1985 in honor of the chairman of the board, trustee and long-time supporter, Dr. James Faulkner, a former Bay Minette mayor and the country's youngest mayor at his time.
---
Toccoa Falls College

Bachelor of Science in Counseling Psychology (Online)
Georgia-based Toccoa Falls College offers an online Bachelor of Science in Counseling Psychology degree program that combines theology and psychology while prioritizing biblical authority and evangelical doctrine.
This bachelor's program requires 126 hours, which include 42 hours of core Counseling Psychology courses and 69 hours of General Education courses. The coursework includes the following:
Abnormal Psychology
Christ-Centered Counseling
Crisis & Trauma Counseling
Developmental Psychology
Counseling for Addictions
SACSCOC has approved the accreditation of TFC to award degrees.
What Makes this Program Unique:
First Responders are eligible for a 50% discount on the cost of attendance.
The University offers Minors for this program, namely:
Business Administration
Nonprofit Business Administration
Bible & Theology
Ministry Leadership
Criminal Justice
Social Work
As a Christian college with a mission to cultivate a uniquely Christian learning community, Toccoa Falls College incorporates 30 hours of Bible & Theology courses into all its undergraduate programs, including the BS in Counseling Psychology. These courses include:
Hermeneutics
Foundations of Spiritual Formation
New Testament (Introduction)
Old Testament (Introduction)
Introduction to Theology
TFC's faculty and staff hold organizational memberships, such as with the American Association of Christian Counselors (AACC) and the Licensed Professional Counselors Association (LPCA).
Did You Know?
TFC is widely recognized as a regional college in the South. It is also a top-performing college known for its social mobility and value as a Christian college.
---
Crown College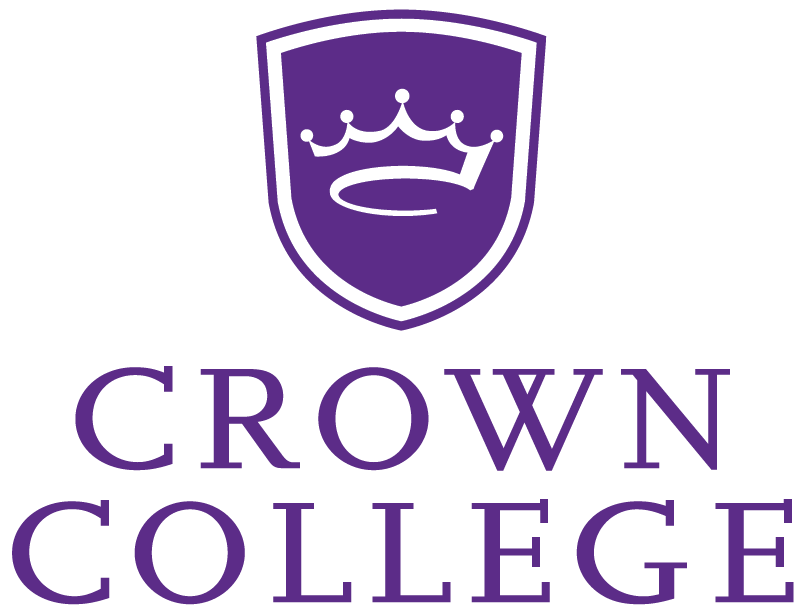 Bachelor of Science in Psychology/Counseling (Online)
Based in Minnesota, Crown College offers a 100% online Bachelor of Science in Psychology/Counseling program that equips students for careers in social work, business, ministry or any field that requires a comprehension of human behaviors and thoughts.
Graduates are also prepared for the challenges they'll face should they opt to further their education with a master's degree like Master of Social Work and Master of Arts in Counseling.
Unlike most online programs, Crown College breaks down the online educational experience into "Mods" (modules) instead of semesters. There are six Mod Start Dates annually; each Mod is eight weeks long. Students typically take one class per Mod for a deeper learning experience. In this case, the program is usually completed in seven years.
Students also have the option to take two classes per Mod for an accelerated experience, completing the program in around 3.5 years. In essence, Crown's Mod system allows students to take their education at their own pace.
Crown College is HLC-recognized. The Minnesota Office of Higher Education has also approved the College as a degree-granting institution.
What Makes this Program Unique:
Students can expand their focus in their BS Psychology/Counseling degree by adding a Minor in Drug and Alcohol Counseling.
The program has a Christ-centered curriculum, which is also designed to provide practical, real-life experiences with internships or capstone projects.
Each student is assigned an academic advisor committed to assisting students in obtaining success. Moreover, classes are small in size for more individualized attention.
Did You Know?
Crown College offers online courses under the Post Secondary Enrollment Options (PSEO) with free classes and textbooks to eligible high school juniors and seniors in Minnesota who want to get a head start on their college education. On the other hand, those who are not Minnesota residents can take Crown's Online Dual Enrollment program at a price.
---
Ecclesia College

Bachelor of Science (BS) in Psychology and Counseling (Online)
The online degree program for the Bachelor of Science in Psychology and Counseling offered by Arkansas-based Ecclesia College requires students to complete at least 120 semester hours toward graduation.
The curriculum for this program includes 38 hours of General Education courses and 42 hours of Psychology and Counseling Major courses, which include the following:
General Psychology
Biblical Concepts of Counseling
Counseling Theory
Intro to Counseling
Counseling Skills I and II
Marriage and Family Counseling
Cross-Cultural Counseling
Holy Spirit in Counseling
The coursework also includes two Senior Capstone requirements: Counseling Practicum and Senior Ministry Project.
Ecclesia College earned the nod of the Association for Biblical Higher Education Commission on Accreditation, recognized by the US Department of Education as a national accrediting agency for programs and institutions of biblical higher education in the United States, US Territories and Canada.
Ecclesia College has also been recognized as an Arkansas independent college by the Arkansas Higher Education Coordinating Board (AHECB).
What Makes this Program Unique:
Ecclesia College is a Biblical higher education institution incorporating Service Learning Requirements in its BS Psychology and Counseling curriculum. Students must take Religion courses like Old Testament Survey, New Testament Survey, Mentoring Foundations, Christian Theology, Apologetics, History of the Israelite Kingdom and Hebrew Wisdom Literature.
Did You Know?
Ecclesia College was established based on the Colossians 1:27 verse, "Christ in you the hope of glory, which has been the core of the school's educational approach. The coursework in its programs is designed to equip students to bring God's hope to the world.
---
Colorado Christian University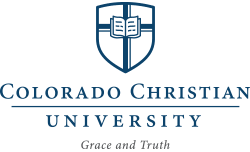 Bachelor of Science in Applied Psychology, Clinical Counseling Emphasis (Online)
Colorado Christian University offers an online degree program for its Bachelor of Science in Applied Psychology with an emphasis in Clinical Counseling. It equips students with a thorough comprehension of the basic theories of human behavior taught from a Christian perspective. Students are immersed in a learning environment that builds critical thinking and problem-solving skills as they explore the integration of faith and the study of human nature.
The Applied Psychology program requires 120 credit hours toward graduation, including 36 hours in the psychology major core. Topics of discussion under this curriculum include human development, behavioral patterns and analysis, and personal and social interactions.
The Clinical Counseling Emphasis curriculum includes five graduate-level clinical counseling courses credited to the Bachelor's degree and may be applied toward the College's Master of Arts – Clinical Mental Health Counseling degree program.
The emphasis in Clinical Counseling is optional, and the Applied Psychology major is available in a non-emphasis format. Alternatively, students can opt for one of the two other emphases: Biblical Studies and Criminal Justice.
The HLC regionally accredits CCU.
What Makes this Program Unique:
CCU's Dual Degree Programs allow Bachelor-level students to fast-track their graduate degree by taking Master's-level courses after completing 60 credits. With this program, online students who successfully attain their BS in Applied Psychology with an emphasis in Clinical Counseling will only have to earn 48 credit hours of the 60 required to complete a master's degree in Counseling.
Did You Know?
A $5,000 alumni scholarship is available to students who obtained their Bachelor's degree from CCU or any of its heritage institutions and want to enroll in one of the online degrees offered at the CCU College of Adult and Graduate Studies.
---
Regent University

Bachelor of Science (BS) in Psychology – Clinical & Counseling Psychology (Online)
Virginia-based Regent University presents all its courses in its BS in Psychology – Clinical & Counseling Psychology program from a Christian point of view to guide aspiring students with the calling to help others. The degree program is available online as well as on campus. Aside from full-time students who take at least 12 credit hours per semester, the program is also available to part-time students with 3 to 11 credit hours per semester.
The Bachelor's program requires 120 credit hours, including 51 credit hours of core psychology courses like the following:
Philosophical Foundations
Theories of Personality
Abnormal Psychology
Marriage & Family
Group Facilitation
Physiological Psychology
Survey of Psychological Assessments
Some of the skills the students will gain under this degree program include case management handling, treatment planning and crisis intervention, all anchored on Christian values and principles.
The SACSCOC accredits the University to award degrees at all levels.
What Makes this Program Unique:
As a premier Christian university in the US, Regent University designs its General Education curriculum with Christian liberal arts core courses that groom students to live and serve as Christian leaders in modern times.
More specifically, its GenEd courses include two Biblical Worldview courses: Making of the Christian Mind (3 credits) and Making of the Christian Leader (3 credits).
Did You Know?
Regent University also offers an MA in Clinical Mental Health Counseling and an MA in Human Services – Addictions Counseling, which can facilitate a smooth transition for Bachelor program graduates who want to advance their education and career.
The US News & World Report has consistently recognized Regent as one of the top national universities.
---
American Women's College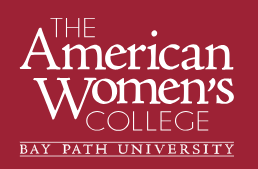 BA in Psychology: Counseling Foundations Major (Online)
Students seeking entry-level counseling positions can consider completing the online BA in Psychology: Counseling Foundations major offered by The American Women's College of Bay Path University (TAWC). The program is also ideal as a stepping stone towards a master's degree for those aspiring to become licensed counseling professionals.
This BA program requires 120 credits, including the Counseling Foundation major courses and the College's undergraduate core courses. Some of the required major courses in this program include the following:
Crisis Intervention for Community & Mental Health Settings
Interviewing and Counseling
Physiological Psychology
Psychology of Cultural Diversity
Psychopathology
Research and Writing in the Disciplines
Social Psychology
Theories of Personality
Aside from the Counseling Foundations Major, students can opt to pursue the standard Psychology degree or choose one of the other four major options:
Child Psychology
Forensic Psychology
Foundations of Alcohol and Drug Abuse Counseling
Human Services and Rehabilitation
Massachusetts-based Bay Path University is NECHE-accredited.
What Makes this Program Unique:
TAWC's curriculum is based on the five-pillar model of the American Psychological Association and is designed in line with the APA's undergraduate psychology major standards.
The faculty members are professionals in the industry with various titles in their fields. Their everyday experiences in the industry and with their roles allow them to deliver an enriching and practical learning experience for the students.
Did You Know?
The American Women's College of Bay Path University primarily focuses on providing education for women. It was established to empower women through education and provide them with opportunities to advance their careers and personal development.
---
East Central University
Bachelor of Arts (BA) – Human Services Counseling (Online)
The online program for the Bachelor of Arts in Human Services Counseling offered by East Central University allows students to earn their degree as early as two years. The estimated completion time, however, will depend on the online students' speed in mastering their coursework and the number of previously earned credits accepted for transfer, if any.
The curriculum requires 124 credit hours toward graduation; each course is approximately eight weeks long. Some of the topics for discussion under this program are:
Case management
Employment and placement
Human behavior
Intervention techniques
Psychology
Social environments
Sociology
The Bachelor's degree in Human Services Counseling offers two concentrations, namely:
Counseling Concentration, which prepares students for entry-level counseling careers and includes the study of practical courses like intervention techniques and vocational testing
Rehabilitation Concentration equips students to work as disability specialists to assist individuals in managing behavioral, mental, physical, cognitive and addictive challenges.
Students can transfer as many as 94 previously earned credits.
The HLC has granted East Central University institutional accreditation.
What Makes this Program Unique:
The curriculum is designed, updated and taught by faculty members comprising professional educators with considerable experience in the industry.
Did You Know?
In line with the University's mission to enable students to pursue their educational goals without high costs, the University offers a variety of grants, scholarships and direct loans, such as the following:
Assistance on Free Application for Federal Student Aid (FAFSA)
$1,000 Tuition Waiver for Transfer Students
Foundation General Scholarship
·George Nigh Award (Scholarship)
William D. Ford Federal Direct Loan Program
The tuition rate for non-Oklahoma residents is almost twice the cost for Oklahoma students. However, out-of-state students may be eligible for a non-resident tuition waiver if certain conditions are satisfied.
---
Liberty University

Online BS in Psychology – Crisis Counseling
Liberty University offers a 100% online BS in Psychology – Crisis Counseling degree program to students passionate about bringing hope and healing to those who are hurting. Whether people are dealing with trauma, acute stress or grief, Crisis Counseling graduates will be able to assist them through face-to-face counseling and even on an emergency hotline.
The program, offered through LU Online, requires 120 credit hours toward graduation, and courses are around eight weeks long. Some of the core psychology courses in the curriculum include the following:
Foundational Principles of Crisis Response
Acute Stress, Grief, and Trauma
Social Psychology
Psychology and Christianity
Aside from a solid psychology knowledge and skills foundation, the Crisis Counseling degree program deeply explores the historical, theoretical and practical aspects of crisis response. Among others, the crisis counseling aspect of the module equips students with the ability to:
Guide people to function in everyday life in the aftermath of trauma, and
Alleviate the impact of mental health crises, post-traumatic stress and extreme grief, among other crises.
SACSCOC regionally accredits Liberty University.
What Makes this Program Unique:
Tuition rates have remained the same for the past eight years.
Electronic textbooks are free, saving students at most $2,000 annually on educational materials.
A 125-hour internship or a capstone course is required in this program.
Did You Know?
A Psi Chi Honor Society chapter is present at Liberty University. It is the International Honor Society for Psychology, where membership is an earned honor that lasts a lifetime and may be used for reference purposes in employment or graduate school applications.
The University has collaborated with the American Association of Christian Counselors AACC to grant completion certificates for many of the school's psychology courses.
Common Courses in Bachelor in Counseling
The ideal curriculum for a Bachelor's program in Counseling should include foundational psychology and counseling courses, including the ones below. However, note that their names may differ depending on the program and the institution offering them.
Abnormal Psychology
This is a core course that discusses psychological disorders as well as their assessment, diagnosis and treatment.
Counseling Theories
This basic counseling course, usually an introductory subject, discusses the various counseling theories and their applications in public and private practice, including in clinical mental health counselor jobs that deal with any behavioral disorder.
Counseling Techniques and Skills
This in-depth course in a typical online Counseling program teaches students practical counseling skills such as communication, active listening and empathy.
Substance Abuse Counseling
Sometimes labeled as Counseling for Addictions and related names, this course discusses the nature of substance abuse and addiction and the counseling approaches for individuals and families.
Family Counseling
Often labeled Marriage & Family Counseling, this course helps students learn about family systems, dynamics, and counseling strategies for working with families.
Research Methods
Considering that most counseling degree programs include research assignments to help students develop critical thinking and analysis skills, this course teaches students the fundamental principles and techniques for designing, conducting and interpreting research relevant to the counseling field.
Cultural Diversity and Counseling
This course helps students develop cultural competence in counseling by exploring various cultural perspectives, values and practices. Other related names that some institutions may use for this course include Multicultural Counseling and Counseling across Cultures.
Common Roles of a Counselor
In essence, counselors provide support, guidance and assistance to individuals and groups facing various challenges in their personal, emotional and professional lives. The specific roles of a counselor can vary depending on their specialization and the work setting.
Below are some common roles of counselors.
Assessment
Counselors assess their clients' needs, strengths, challenges and goals through interviews, assessments and evaluations to develop a clear understanding of their situations.
Advocacy
Counselors such as case managers advocate for their client's needs and rights by helping them access resources, support systems and appropriate services.
Prevention and Education
Counselors work to prevent issues by educating individuals and groups about stress management, communication skills and mental health awareness.
Individual Counseling
Counselors can set one-on-one sessions with individuals and provide a space to safely and confidently discuss their concerns and explore their thoughts and emotions.
Group Counseling
Counselors can facilitate group therapy sessions where individuals with similar challenges can share their experiences, provide support and learn from each other.
Crisis Intervention
Counselors offer immediate support, coping strategies and emotional assistance to individuals experiencing trauma, emergency and grief, among other crises.
Career and School Counseling
Counselors can assist students with their academic, social and personal challenges and provide support to individuals with their employment, career paths and job searching skills.
Marriage and Family Counseling
Counselors assist couples and families in dealing with relationship issues, communication challenges and interpersonal conflicts.
Mental Health Support
Mental health counselors provide therapeutic interventions and coping strategies for clients with anxiety, depression and other mental health conditions.
Addiction Counseling
Counselors provide therapy, support and recovery strategies to individuals dealing with substance abuse and addiction.
Entry-Level Counseling Jobs for Bachelor Degree Holders
A Master's degree in Counseling is required to sit for the examination for becoming a licensed professional counselor. It doesn't mean that students will just be wasting time, money and effort if they attain a Bachelor's degree in Counseling without the intention of pursuing a Master's degree.
Below are examples of entry-level counseling jobs that often require a Bachelor's degree but do not necessarily require a Master's degree or licensure.
Case Managers
They work with individuals in need of community or social services. Their responsibilities include assessing clients' needs, developing care plans, connecting clients with appropriate resources and monitoring their progress.
Residential Counselors
They assist with daily living skills, offer emotional support and facilitate activities, among other responsibilities, for people living in group homes, shelters and halfway houses.
Youth Counselors
They provide support, mentorship and guidance for children and adolescents in various settings like schools, residential facilities and community centers.
Crisis Hotline Operators
They provide immediate support to individuals in crisis over the phone by listening to them, offering empathy, providing resources and helping them deal with difficult situations.
Family Support Workers
They assist families in need by offering parenting education, connecting them to community resources and promoting healthy family dynamics.
Career Counselor Assistants
Working in educational institutions, community centers or workforce development agencies, among other related settings, career counselor assistants help individuals explore their career options, prepare them for job searches and develop their interviewing skills.
Admissions Counselors
In educational settings, they assist students in the admission process, provide information about programs, and guide them through enrollment procedures.
Community Outreach Specialists
They engage with communities to raise awareness about mental health, substance abuse or social services. They may also organize events, workshops and educational programs.
Frequently Asked Questions
Will employers and graduate schools respect an online bachelor's degree in Counseling?
Yes, reputable institutions offering accredited online Bachelor's degrees in Counseling provide the same quality education as traditional on-campus programs. The accreditation reflects that the program has met the set academic standards. Employers and graduate schools generally recognize degrees from accredited institutions, whether online or on campus. It's important to verify the accreditation status of the program you're interested in.
Additionally, potential employers and graduate schools often value the skills honed during online learning, such as self-discipline, time management and technological proficiency, which can be advantageous in various professional settings.
Can an online Bachelor in Counseling degree make students eligible to sit for a licensure exam?
Unfortunately, in most cases, an online Bachelor's degree in Counseling alone may not be sufficient to apply for licensure as a professional counselor. Licensure requirements for counselors typically include completing a Master's in Counseling or a related field from an accredited institution, a specified number of supervised clinical hours and passing a licensing examination.
However, an online Bachelor's degree in Counseling can be a valuable step toward a career in mental health or human services, as the program provides foundational knowledge and skills. It also serves as your ticket to pursue a Master's in Counseling or a related discipline from an accredited program that meets the licensing board's requirements.
It's essential to research the licensure requirements in the specific region or state where you intend to practice. Licensing boards often have specific educational and clinical experience prerequisites for different levels of licensure. If your goal is to become a licensed counselor, consider pursuing a Master's degree program that aligns with the requirements set by the licensing board in your area.
Can students specialize in a specific area of Counseling with an online bachelor's degree?
While online Bachelor's programs in Counseling may not offer specialized tracks to the same extent as Master's programs, students can often tailor their studies through elective courses. Some programs offer concentrations or elective courses in areas like addiction counseling, family dynamics or mental health support.
Bear in mind that specialization options may vary by institution, and thus, it's essential to research the program curricula being considered to ensure they align with personal interests and goals.
Summary Points
A Bachelor's in Counseling equips students with core knowledge and skills in psychology, communication and human behavior to have a solid foundation for entry-level positions in various human services, mental health and counseling-related fields.
Online Counseling programs at the bachelor's level vary among institutions, particularly in terms of their counseling focus, making it crucial for students to thoroughly research the program's coursework before deciding.
Students should remember that while a Bachelor's in Counseling program may not be enough to make them eligible for licensure exams, entry-level counseling careers are still available to bachelor's degree holders.
---
Additional Information: