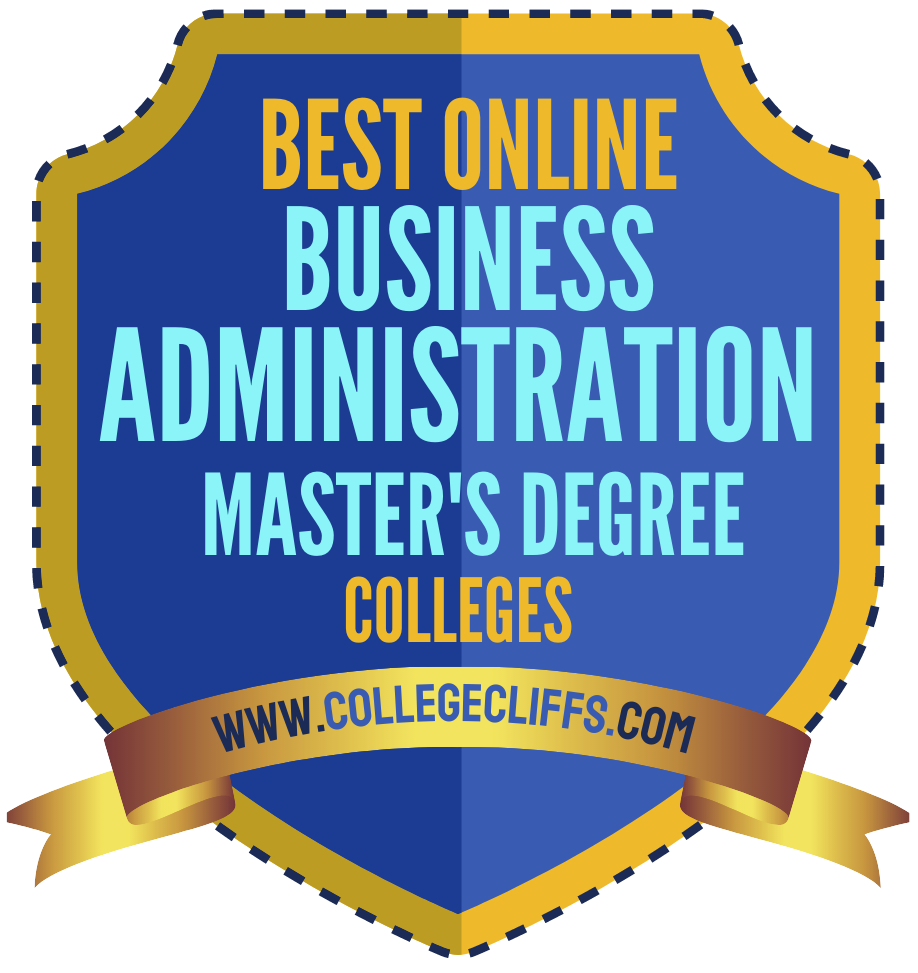 Students in a Master's of Business Administration program obtain the management skills necessary to run a business successfully. Move up to a higher-paying position in your current business-related occupation, start your own business, and carve out a relevant and well-paying career in management. Whichever career option you pursue, a master's degree in Business Administration is a surefire way to achieving it.
Qualified individuals are needed in businesses and organizations of all sizes and across all industries. Having a current business education is vital to hiring managers today in a global and technology-based society. With an MBA, future leaders will be prepared for the next step in their careers, be it advancing to a higher position or changing jobs.
RELATED READ: Top 15 Self-Paced Online Degree Programs
The Best Online MBA Degrees
Online Master in Business Administration

Through their 32-credit accelerated online MBA programs at UF's Warrington College of Business, students can earn their MBA in just 16 months. Students also have the option of taking 48-credit courses over 24-months at the university. This program of study offers experiential learning classes that may include on-campus electives, global business concepts online, or an overseas immersion abroad. Asynchronous learning is the norm in this program, except for the in-person orientation.
In addition to Fortune 500 companies and government agencies, their online MBA students encompass organizations of all types. The class size is up to 65 students, ensuring quality interactions.
Online MBA students are required to have two years of professional work experience. It is equivalent to the other MBA degrees offered by the University of Florida. After the program, students will earn a Master of Business Administration degree.
Location:
Accreditation:
Southern Association of Colleges and Schools Commission on Colleges
Program Features:
Can be completed within 16 months or 24 months
Course Options:
Economics of Business Decisions
Operations Management
Introduction to Managerial Statistics
Entrepreneurship & Venture Finance
Admission Requirements:
4-years BS degree from an accredited university
Two years work experience post-baccalaureate
Two letters of professional recommendation
Written essays
Interview
Graduate school application
Official transcripts
GMAT or GRE scores
Tuition:
$59,807.20 (total MBA program cost)
Financial Aid:
Third-party sponsored tuition assistance
Military tuition benefits
Direct loans
Grants
Scholarships
State of Florida programs
employment
What's Unique About The Program:
According to the US News and World Report's Best Graduate Schools, U.F.'s online MBA ranks #5 in the nation.
Online Master in Business Administration

The online MBA program offered by Rice's Jones Graduate School of Business is based in Houston, Texas. Investment management, corporate strategy, entrepreneurship, corporate finance, and marketing are the five focus areas students can choose from. Elective courses can be selected from areas such as healthcare and supply chain.
This program can be completed in 24-36 months after a combination of self-paced study and weekly video classes. One intensive residency course must be completed, as well as a global field experience abroad.
Location:
Accreditation:
Southern Association of Colleges and Schools Commission on Colleges
Program Features:
It can be completed in 24 months
54 total credits required for completion
Course Options:
Managerial Economics
Competitive Strategy
Business Law
Business-Government Relations
Corporate Social Responsibility
Admission Requirements:
Online application
GMAT or GRE scores
Transcripts
Professional work history
Essays
Letters of recommendation
Interview
An enrollment deposit of $2500
Tuition:
Financial Aid:
Federal direct unsubsidized loans
Federal direct graduate PLUS loan
Military education benefits
What's Unique About The Program:
Their MBA program got great rankings such as the No. 6 best online MBA in the United States by The Princeton Review and the No. 9 best online MBA in the United States by U.S. News & World Report
The program is offered quarterly, so you can start whenever you are ready.
Online Master in Business Administration

The Penn State online MBA program is highly customizable. It offers more than 20 different concentrations that prepare students for specific career paths. Some of the specializations you can pursue are corporate innovation, public administration, business sustainability strategy, and homeland security.
Learners receive training in managing high-performance teams and solving complex business problems. Other topics on this program include organizational behavior, strategic management, and business operations. Each Penn State MBA student must attend five days of residency where they interact in person with their instructors and fellow students. Workshops focused on career management also take place during the residency.
With a modern, interdisciplinary curriculum, you can approach problem-solving more holistically and integrate all functional areas of business. Work at a suitable pace while focusing on the functional areas you wish to specialize in.
Location:
University Park, Pennsylvania
Accreditation:
Middle States Commission on Higher Education (MSCHE)
Program Features:
46 total credits required for completion
Offers more than 20 concentrations to choose from
Course Options:
Marketing in a Global Environment
Managing Supply Chains in Global Markets
Leadership Communications and Change Management
Financial Accounting
Strategic Cost Management
Admission Requirements:
B.S. degree from any regionally accredited university
Official transcripts
GPA and test scores
GMAT scores
English proficiency
Resume
Essay Response
Application Portfolio Evaluation
Online interview
Tuition:
Financial Aid:
Scholarships
Federal student aid
Payment options
Tuition Assistance Program for Unemployed Members of the Workforce
Military payment options
What's Unique About The Program:
You have access to faculty experts from the globally acclaimed Penn State Smeal College of Business.
You also obtain multiple credentials. A wide range of graduate business programs is integrated into the MBA curriculum at SMU. You can begin any semester, create a pace that suits your schedule, and begin at any point in time.
Online Master in Business Administration

In addition to its flagship MBA program that does not require travel, U of I is a leader in its state regarding online MBA programs. While studying business analytics, value chain management, and entrepreneurship, the students complete live classes and participate in interactive exercises.
The University of Illinois reports that more than half of its current MBA students received a promotion, job offer, or new position during their studies. Candidates must have obtained a bachelor's with a GPA of at least 3.0 over their final two years.
iMBA student reviews say the program's curriculum and live; interactive sessions make them feel more personal and engaged than other courses. iMBA students consistently receive satisfaction ratings close to 100 percent at a fraction of the cost of a typical residential MBA program.
Location:
Champaign County, Illinois
Accreditation:
the Higher Learning Commission (HLC)
Program Features:
It can be completed online in 2 to 3 years
Course Options:
Strategic Leadership & Management
Financial Management
Managerial Economics and Business
Entrepreneurship & Strategic Innovation
Business Analytics
Admission Requirements:
B.S. degree
GPA of 3.0
Minimum of 3 years work experience
Graduate college application
Academic credentials
Resume
Personal statement / Essay
English proficiency
Tuition:
Financial Aid:
Scholarships
Waivers
Loans
Employment
Grants
What's Unique About The Program:
The University of Illinois has about 23 Illinois Nobel Prize winners. They have about 470,000 members in their global Illinois alumni network.
Online Master in Business Administration

Students have the option to take either hybrid or online courses at Johns Hopkins' Carey Business School. Business management, healthcare management, leadership, and marketing are among the online concentrations. A student who takes two courses per term can finish the program in less than three years.
Many courses are delivered asynchronously, but some are provided synchronously as well. The program includes three 2-3 day on-site residencies at Carey Business School's Baltimore campus.
Location:
Accreditation:
Middle States Commission on Higher Education
Program Features:
Can be taken online, in-person, or both
It can be completed in 2.7 years with a total of 54 credits
Course Options:
Corporate Finance
Statistical Analysis
Business Communication
Leadership and Organizational Behavior
Marketing Management
Admission Requirements:
Online application
Essays
Transcripts
Resume
Letters of recommendation
GMAT or GRE test scores
English proficiency
Non-refundable application fee of $100
Tuition:
Financial Aid:
Federal direct loan program
Graduate PLUS loan
Private loans
Federal work-study program
Veterans benefits
Maryland scholarships
What's Unique About The Program:
The Johns Hopkins' Carey Business School MBA program is offered in a flexible format. You can finish your program according to your desired speed.
The majority of the online MBA graduate students report receiving salary increases while pursuing an online MBA!
Online Master in Business Administration

Liberty University's Master's in Business Administration online program provides specialized training in the specific field of business study you choose. You can specialize in one aspect of business, resulting in a degree that focuses on your passions and needs.
You will not only grow as a professional but also enhance your leadership abilities with this online MBA. Liberty University's Master of Business Administration can prepare you to excel in various business-related fields, ensuring financial success and shaping a better world as you champion what matters to you. Together with this goal, Liberty University is ready to work hand-in-hand with you as you achieve them.
Location:
Accreditation:
the Southern Association of Colleges and Schools Commission on Colleges
Program Features:
45 credit hours required for completion
It can be completed in 2 years
Course Options:
Business Valuation
Marketing Research
Admission Requirements:
Admission application
Application fee
Transcripts
Proof of English proficiency
Undergraduate business prerequisites
Tuition:
Financial Aid:
Loans
Grants
Scholarships
Work-study
What's Unique About The Program:
Transfers are welcome at Liberty, and credit can be given for prior learning, on-the-job training, and various certifications. Students can transfer up to 75% of their degree into a degree program.
As a distance learner at Liberty, you benefit from the company's 30-year prestige in the MBA and academic arena.
Online Master in Business Administration

Southern New Hampshire University's new Master of Business Administration program is designed to help you achieve your goals while advancing your career in a short period. This online accredited MBA program is also a cost-effective and affordable solution that can fit your budget with a total tuition of just under $19,000.
Aside from earning an MBA, you will also gain valuable experiences. The 2021 curriculum revision will allow you to earn industry-recognized business credentials throughout each course. By adding additional skill sets and certificates to your resume, you will gain a competitive edge every term. The program can also be tailored to your interests by selecting 15+ career-focused concentrations. Among the most commonly picked MBA specializations are healthcare management, human resources, and project management.
Location:
Manchester, New Hampshire
Accreditation:
Program Features:
Can choose from more than 15 career-focused concentrations
Course Options:
Innovation and Strategy for High-Performance Organizations
Strategic Opportunity Management
Optimizing Brands
Organizational Strategy in a Global Environment
Admission Requirements:
Online application
Transcripts
Graduate Attestation Form
A GPA of 2.75 is required
Tuition:
Financial Aid:
Grants
Scholarships
Loans
Federal work-study
What's Unique About The Program:
Southern New Hampshire University has revised its Master of Business Administration program to give you the flexibility you need while giving you the best opportunity to accelerate your career ladder. This highly esteemed master's education at SNHU also boasts affordability.
Online Master in Business Administration
An MBA program is offered online by this private college in Wellesley, Massachusetts. Students can set their schedules and experience a variety of learning experiences. Elective courses make up two-thirds of the courses degree-seekers choose from Babson. The electives available to students allow them to complete independent research, participate in study abroad opportunities, or investigate a focused area of interest, such as social innovation, technology, or science.
Students will learn about entrepreneurship, business analytics, entrepreneurship, and organizational management. They offer several modules that may be taken online or in-person, as well as blended classes, weekend intensives, and elective courses abroad. Babson's consulting program requires its students to complete a project-based assignment while collaborating with a fellow student. With full-time employment, earn the number one MBA in entrepreneurship.
Location:
Accreditation:
New England Commission of Higher Education (NECHE)
Program Features:
Self-paced learning style
45 total credits required for completion
Course Options:
Great Entrepreneurial Wealth
Entrepreneurship
Managing Growing Business
Admission Requirements:
Short answer questions
Resume
Letter of recommendation
Transcripts
Interview
Tuition:
Financial Aid:
Loan programs
Full-time merit M.S. Awards
Lifelong learner grant
What's Unique About The Program:
The Babson MBA has grabbed the #1 spot in excellent entrepreneurship education for 28 years in a row in the US News & World Report rankings! Each year, more than 400 Babson graduates participate in student consulting projects across 80+ partner organizations.
Online Master in Business Administration

A 51-credit online MBA is available through USC's Marshall School of Business, located near downtown Los Angeles. Courses are delivered both online and synchronously. Each week, classes are taught by webcam, virtual activities are conducted, and faculty with students are individually coached.
In addition to the five courses necessary to complete the degree, students have 21 months to complete it. During the program, there is an online component and an intensive on-campus over six days. Each graduate leaves with an electronic portfolio.
Location:
Accreditation:
Western Association of Schools and Colleges Senior Colleges and University Commission
Program Features:
Can be completed in 2 years (2 courses/semester for six semesters)
Course Options:
Role of the Manager
Fundamentals of Business
Managing Inside the Firm
Business Environment & Leadership
Admission Requirements:
Transcripts
BS Degree
Two years work experience
GMAT or GRE test scores
Essay
Resume
Three letters of recommendation
Tuition:
Financial Aid:
What's Unique About The Program:
Students attend a one-week residency on campus, engage in multimedia content produced in the USC Marshall in-house studio, and participate in weekly webcam classes.
The U.S. News & World Report and Poets & Quants consistently recognize USC's Marshall School of Business program as one of the best.
Online Master in Business Administration

Online MBA students at CSU learn together in one inspiring environment. Working professionals can receive an MBA that provides the same experience as on-campus courses through online study and streaming video. While pursuing a graduate degree, you can maintain your career. You will be guided through specific concepts before advancing to the next level by your plan of study for the online Master of Business Administration program.
Location:
Accreditation:
the Higher Learning Commission (HLC)
Program Features:
42 credits required for completion
Course Options:
Admission Requirements:
Undergraduate degree from an accredited university
Two years work experience
English proficiency
Three letters of recommendation
Resume
Statement of purpose
Online application
Transcripts
Tuition:
Financial Aid:
Federal financial aid
Scholarships
Military discounts
Veteran's benefits
What's Unique About The Program:
CSU's Online Professional MBA made it to No. 15 in the Financial Times 2018 global rankings. Today, it is a prestigious program that is known for producing the most competent professionals.
RELATED READ: The 20 Best Online Business Management Master's Degree Colleges
What is an Online MBA program?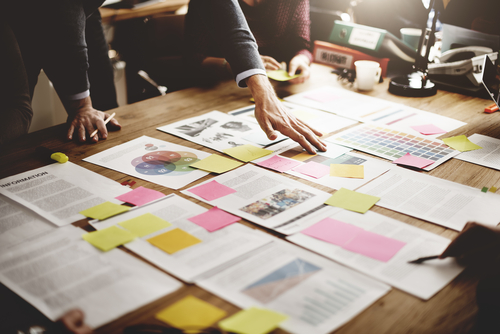 An MBA program online usually covers the business skills most in demand by employers at all levels. During the first year of an MBA program, students take core coursework in finance, marketing, and management. MBA programs also include elective courses culminating in a capstone in a specific area of business.
MBA programs may be offered full-time or part-time through hybrid or online programs. Depending on what you want, there might be pros and cons to each format. Practical training and internships are usually required for MBA programs. In some cases, international immersion is an option.
Top Reasons to Get an MBA Online
As well as matching the rigor of their on-campus counterparts, online MBA programs might even be a better choice than one on campus, depending on your situation. A high-quality MBA is a worthwhile investment with many benefits. A degree from this program can help you launch your career, build a solid professional network, and stand out from the crowd. MBAs also enhance skills widely used in the workplace, such as creativity, time management, and communication. Apart from these aspects, learn more of the reasons why you need to get an MBA online:
Increased Earning Potential
Pretty much like any other average person seeking greener pastures, salaries are one vital aspect when considering what career path to take. A master's program gives you the edge to land a high-paying position. With an MBA, a new hire's salary starts at more than twice the amount of a person with a bachelor's degree. As of 2019, new MBAs' starting salaries were estimated at an impressive $115,000.
MBAs are also an excellent investment for career advancement, personal growth, and many employers are ready and willing to hire persons with this credential for top positions. Studies show the many business careers with high pay offered exclusively to MBA degree holders.
Affordability
MBAs are a great option for students concerned about tuition costs because they offer excellent value in terms of cost and timeline flexibility. A quality online MBA program can be found for less than $5,000 a year or as much as $50,000. You can choose from many educational institutions offering diverse MBA programs that provide different tuition costs. It may be possible to raise your course load each semester or lengthen your program completion time based on your ability to pay overtime at most programs. Additionally, a student's income can increase significantly if they continue to work while attending school.
Diverse Work Opportunities
Due to the success of online MBA programs, many have prioritized attracting international students, offering opportunities for global immersion, and even creating satellite universities in other countries. Even a few days' immersion in a foreign setting can make a big difference for online MBA students because they do not usually see their classmates every day. Suppose you're after networking and meeting as many individuals representing various sectors. In that case, an MBA program will expose you to a vast pool of work contacts and possible work collaborations.
Versatility
MBA degrees are one of the most valuable types of professional degrees. There's no question as to how an MBA degree can hone both your soft and hard skills. You become versatile and adaptive to different work circumstances, which will help your career journey more.
RELATED READ: Business Career Guide: Salary And Degree Info
Flexibility
You likely struggle to balance work and family commitments while still considering your future. The flexibility of online MBA schedules is enhanced because most schools offer a combination of synchronous (during an appointed class or project time) and asynchronous learning (so you can work at any time that is convenient for you). Thankfully, you can work your way around these learning styles. Whether you work an average 8 to 5 office job or work on a night shift, distance learning MBA programs will always have something to offer to meet your needs.
Exposure to Modern Technologies
A degree in online MBA will introduce you to the language of technology, a skill needed to succeed in business today. These Internet-based MBA programs deliver a high-quality curriculum directly onto the computers of their students. With online learning, MBA students can develop their mastery of business technology while having the ability to customize their education according to their schedules. You'll have exposure to the most modern and updated business software and tools that remain useful as you work in the corporate world. Nowadays, when technology is updating rapidly, online students can also gain access support to handle troubles any time of the day.
RELATED READ: The Top 15 Colleges For Busy Adults
What are the biggest MBA associations?
Networking is closely related to business success. By joining a community or business organization, you'll realize how they also help promote executive work-life balance by encouraging sports, hobbies, or spiritual well-being, providing support from a friend, validating their work, and providing a sense of larger purpose.
In the same way, business school graduates' networking successes can continue to impact their careers long after graduation. Hence, get yourself familiarized with some of the associations that you can join as an MBA student:
The organization offers live, interactive online courses in many specializations to its members. With its commitment to professional development and certification, the association keeps its members current with the latest developments in the field. Among the benefits of membership are publications and online seminars.
As a non-profit organization, PASA advocates for college students who wish to receive training in a natural, professional environment. Through the association, collegiate members can access job opportunities, information about employment, and contacts in the industry to assist in career decisions. Students can join PASA for free and receive a variety of member benefits.
In over 165 countries, SHRM represents more than 285,000 members in the largest HR professional society. Over 575 chapters are affiliated with SHRM in the United States alone. Throughout the organization's nearly 70-year history, the association has advanced the discipline of human resources management and served the needs of HR professionals. A list of student benefit and resource options includes scholarships, conferences, HR updates, research reports, and networking events. There is a $49 annual membership fee.
This organization provides marketing students and professionals with a venue for networking. In addition to accessing AMA publications and micro internship opportunities, members are invited to attend AMA events. Members receive discounts on professional development opportunities and industry certifications. There are conferences and boot camps regularly held by the organization.
Graduates from top MBA programs connect with MBA students majoring in business administration. Networking and career development opportunities are available for members. Several career development courses and mentoring services are offered to the organization's 45,000 members.
Financial economics is one of the articles of study and promotion of the AFA. A meeting of the organization is held every year where speakers and papers on economic topics are presented. Students can sign up for free online.
The Rising Demand for MBA
In a multitude of industries, bachelor's degrees have become the entry-level requirement. You can stand out from other applicants by earning a graduate degree in your chosen field, whether you embark on a first job or pursue professional advancement.
Senior managers and executives are generally expected to hold a graduate degree along with extensive experience. Hence, MBAs are a popular advanced degree choice in business. This credential is increasingly required by employers, especially for leadership positions.
According to a Graduate Management Admission Council (GMAC) year-end survey, seventy-eight percent of survey respondents intended to hire recent MBAs. MBAs can find employment in many fields. Graduates entering these fields usually acquire skills that are in high demand as soon as they graduate. Occupational growth for financial managers is projected to reach 19 percent over the next decade, faster than the average for all occupations.
Today, big business isn't the only one seeking MBAs. Adding to the demand are companies around the globe that are increasingly interested in MBA grads from regions associated with the internet like social media, digital marketing, tech companies, artificial intelligence, and telecommunications. As forecast on the same survey by Graduate Management Admission Council, tech firms are more likely to hire MBAs (89 percent) than financial and accounting firms (76 percent). Such data and more support how the increase in demand for MBA makes it a worthy investment for your career. In these statistics, it appears that employers are willing to compensate well for qualified MBA graduates – and that the number of opportunities is increasing.
What can I do with an Online Master's Degree in Business Administration?
The MBA pathway is not only for entrepreneurial minds. With its concentrated streams, MBAs are best for career tracks in different industries that require advanced skills, including healthcare management and cybersecurity analysis. With a wide variety of specializations, an MBA qualifies you for unique, high-level career opportunities.
Upon completing an online MBA program, you get various opportunities in numerous industries ranging from start-ups to Fortune 500 companies. MBAs are well-suited to a wide range of business fields since they bring multiple skills and knowledge. Whether you're planning to take a general MBA or earn specific specializations, here are some job positions that await you upon finishing your graduate program:
CEOs or Chief Executive Officers
The chief executive officer, chief financial officer, executive director, and the president are included in the category of chief executives. Large corporations often require top executives to have an MBA. They handle complex decision-making roles that often make or break the company's growth. CEOs are treated as the ultimate boss in the hierarchy of a business. Therefore, it's understandable how they should acquire a graduate degree in business.
Consultants
A consulting firm helps companies improve efficiency and profitability by addressing various challenges, from implementing new enterprise software to attracting the right talent. The firms look for people who can clearly explain their solutions to problems from a unique point of view. If you want this required talent or skill, you can work as a consultant in these firms.
It is also essential to have presentation skills and to work well as part of a team. Firms usually hire MBA consultants for general management positions, so they work in multiple industries and types of projects. Some firms hire candidates with specific consulting experience in the industry that most of their clients belong to. It would be applicable and an advantage if you share the same expertise and skills as their clients.
Marketing Managers
Business continuity is imperative for all companies, and this is why sales are crucial. However, there won't be sales coming in without marketing. Hence, someone should devise marketing strategies to test and study markets and constantly make the products appealing to their target audience. Nearly every industry needs marketing managers since every business wants to sell products or services. Because of their vitality in sectors, it's no surprise that they earn high salaries.
Human Resources Managers
Human Resources goes beyond working with people: It involves structuring, coaching, and supporting the people to improve the organization ultimately. An HR professional may be a generalist responsible for several HR functions, usually within a single team, or a specialist specializing in a particular area and working across multiple teams. Both of these roles require a thorough understanding of a business and using quantitative tools like data analysis.
Financial Managers
Many financial managers work at financial institutions, and they are trained to deal with cash flow problems. A company can't operate without money, and it can fail rapidly if it doesn't spend wisely. Usually, financial managers are highly compensated for monitoring a company's budget and making financial investments accordingly.
Operations Managers
A business's operations department strives to improve the efficiency of business processes. The healthcare industry, external consulting companies, and operations companies offer many operations MBA positions. Operational functions require staff to understand how multiple tasks of a company interact. Additionally, employees need to be familiar with extensive data management and lean management approaches. Operation managerial positions don't usually come in these job titles, so ask the nature of the job when applying for a business position.


Today, the esteemed Master's in Business Administration degree can be earned online. An online MBA is particularly favorable to professionals or adult students who require the flexibility and convenience of web-based learning as they carry on with their busy careers. An online MBA, just like the traditional MBA format, translates to more and better job options as students gain the competency for career development and advancement.

Is it possible to earn an MBA degree online and match the skills of a traditional MBA graduate? The answer is a big, resounding YES! The crucial part, however, is finding the most reputable universities offering the degree online or in a blended/hybrid format.

On this list, we name the best Online MBAs, taking into account the universities and programs that demonstrate academic excellence. The online grad schools on this list all deliver a rigorous coursework consisting of the principles and applications to further sharpen the student's core competencies. These top-rated online MBA degrees raise the bar of instruction, with MBA graduates and professionals as faculty and personnel. The discussions are held online via robust virtual learning platforms for high-quality web-based education. The Online MBA schools on our list also deliver the best financial assistance options.

Accreditation is a must for all MBA programs, which is why our list includes only regionally or nationally accredited institutions. These graduate schools also frequently make it to national or global best-of-the-best graduate education lists ranked by industry associations and academic agencies.

Learn more about our selection process. Check out our Methodology page.