When discussing educational statistics on a national level, one key demographic is the little-known group of adult learners. Or, as you may have heard of them, non-traditional students. This student base makes up a significant slice of the demographic pie of today's college students.
Traditionally, adult learners have been strongly identified as being aged 24 or 25 years and older. However, over the past few years, several researchers have revamped the definition to include other extenuating factors leading to a certain individual being classified as a non-traditional student or an adult learner. Ultimately, age is no longer a determining factor to qualify as a non-traditional student.
Who Are Adult Learners?
The National Center for Education Statistics gives clear guidance on what defines an adult learner:
Educational attainment: Either the individual does not possess a high school diploma or does have one but has not completed or even started secondary studies.
Employment profile: Most adult learners are part of the workforce, which is most likely one of the reasons why they chose to skip school initially.
Financial capacity: Most adult learners are financially capable of sending themselves to school, though at varying degrees. The financial capacity will depend on the individual's median salary, the presence or absence of dependents like a spouse and children, and the organization in which the individual is employed. If the company provides sponsorships for its employees' education, it increases the individual's financial capacity for education. Simply put, an adult learner's capacity for schooling is independent or almost independent of any student loan or financial aid.
For purposes of inclusivity in the definition of adult learners, this article will also include individuals, whether currently working or not, who are:
Holders of an associate's degree joined the workforce and then decided to go back to school to complete their undergraduate studies with a bachelor's degree.
Holders of a bachelor's degree joined the workforce and then decided to go back to school to pursue graduate studies for career advancement.
Holders of a high school diploma and have taken some college classes, but has not chosen a major or a minor.
High school undergraduates joined the workforce and then decided to take the GED test, thus rendering them to be "college-ready."
RELATED READ: 100 Easy Scholarship Programs For College Students

Are Colleges for Busy Adults Worth It?
We've rounded up the country's most busy adult-friendly colleges to help you make sound decisions for your education! This list highlights the benefits you may gain from enrolling in any of these prestigious colleges as you work to enrich yourself with the competencies needed for career growth!
Ranking our Top 15 Colleges for Busy Adults is based on slightly different metrics compared to ranking schools traditionally:
Affordability. This and the next metric take precedence over other metrics as it is presumed that the cost of attendance is of utmost concern for many adult students. Adult learners are presumed to have other living expenses such as mortgages, insurance, and familial financial obligations. Choosing a school that balances quality and cost will, of course, take precedence over any other consideration.
Program Flexibility. Scheduling and financial cost both take precedence over all other factors. It goes without being said, adult learners are busy individuals. Trying to balance their days with work, family, and other important obligations and now school, can prove to me most challenging. Traditional or in-class school work will be difficult to squeeze in what may already be a tight daily schedule. Although previous generations of adult learners have done it before – thanks to night schools – flexible programs such as those delivered online are greatly beneficial for busy adults. Online programs can be taken anytime and anywhere, so not only does it fit well with their schedules, but it also eliminates the additional travel time of literally going to school and back. It also allows students to go to their preferred school without leaving the state or their current residence. Most universities with online program offerings charge the same fee regardless of student residency.
Ease of transfer. Most adult learners, as stated by the definitions above, have not completed their secondary studies. Those who completed two-year AS, AA, or AAS programs are still considered transfer students, and can work to complete their studies in a four-year university. Locating a university that will accept and apply credits for past courses is extremely important. However, cannot always be expected. Adult learners who intend to bring with them outside course hours, may need to understand that their courses are outdated, do not cross into their new degree, or are not recognized by their new school of choose. When a university can seamlessly accommodating a transferee of outside credits, this can drastically change the overall cost. Thus, directly affecting the students financial needs.
Student Services. This is not exactly a deal-breaker but rather a "nice-to-have" perk from a school. Some adult learners are incoming college freshmen and would greatly benefit from university student services such as career counseling, academic counseling, mental health, wellness counseling, social services, and much more. Student services can be greatly beneficial not only for adults who have no college experience, but also for adults who have been out of school for a long time, regardless of the level. In such cases, a confidence gap may exist in the individual, stemming from the unknown (e.g., how classmates would react to having an adult classmate, how different the school culture and climate is at present compared to back in the day when they were young students, etc.), and this is where such college services may come in handy. This will greatly help them catch up and provide a sense of belonging despite the age and culture gaps between fellow students.
Variety of Degree Programs. The online program catalogs for each school were carefully examined, and schools that included programs with consistent adult enrollees year-to-year are included in the list. This metric is not about having a long list of online programs or just having three. It offers degree programs that help adult learners gain new skills to move forward in their careers.
Bluntly speaking, these programs are for future job placement opportunities, promising career growths (because this is the primary reason most adults go back to school), and a huge return of investment. Examples of these include programs in Nursing, Business Management, and Information Technology. This parameter is treated differently than when ranking schools traditionally because of the distinct characteristic of adult learners. Since non-traditional students have already gained work or life experiences before completing their secondary studies, they have a strong sense of familiarity with their skills, interests, and the industry demands to which they belong. They know what they need academically to push their careers forward and upward. Academically speaking, they know what to major in or what area of study to focus on. This important determination must be made before applying because it avoids the circus of attending unnecessary and redundant courses. It also saves time and money for other financial obligations such as the mortgage, child care, or insurance.
15 Top-rated Colleges for Busy Adults
Below are the Top 15 schools for busy, working adults looking to return to school for degree completion or advanced studies: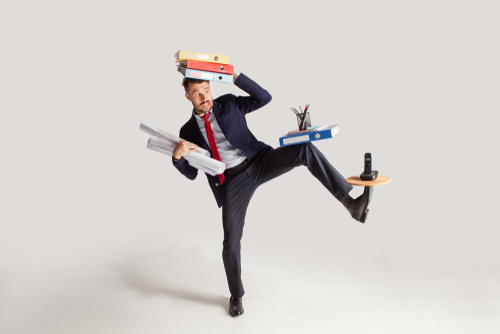 Fort Hays State University (KS)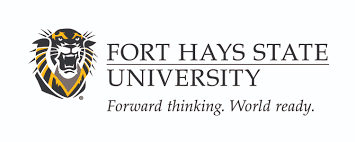 Fort Hays State University (FHSU) ranks atop this list. It is a "bang for your buck" university, which means students get high value for their money. With a tuition fee of $226 per credit hour for undergraduate students and $298 per credit hour for graduate students (Kansas residents), adult learners at any level of education can embark or continue their studies at FHSU at a reasonable cost, and they can do it while working or taking care of their families as well. Their online programs are renowned and have high acceptance rates for transfer students, active servicemen, women, and veterans. Its alumni also boast of a 95% employment rate in various sectors.
Adult learners looking to earn their undergraduate diplomas have several program choices. FHSU's catalog of online bachelor degrees alone comprises 60 programs spanning across the liberal arts such as History and Humanities, STEM such as Computer Science and Cybersecurity, Health Sciences such as Nursing and Communication Sciences and Disorders – Speech and Language Pathology, Education, Business and Entrepreneurship spectrum. Its associate offerings are just as extensive, featuring diverse programs for both general studies and the applied sciences. The university's undergraduate and graduate programs are certified by the US Distance Learning Association.
Aside from the wide range of programs, ease of enrollment for transfer students and military-affiliated learners is one of FHSU's major adult learning attractions. The university gives free transcript evaluation services and credit for a prior learning experience. By gaining specific skillsets through previous employment or skills training, aspiring FSHU enrollees enjoy reduced tuition fees without the redundant courses and credits. The university awards the credit(s) through exams, training certificates or accreditations, portfolio evaluation for select courses, and military service recognition.
SUNY Empire State College (NY)
Another value-for-money school, Empire State College (ESC), is an educational institution that, for its location, is surprisingly affordable at $295 and $353 per credit unit for residents and non-residents, respectively.
But aside from the price factor, ESC does post-secondary education, especially adult education, differently and more efficiently. By allowing its students to customize their degree programs through the guidance of a counselor or mentor, they can accelerate their studies, enjoy reduced fees for credited courses thanks to experiential learning, and eventually meet their career and life objectives as planned. Predesigned online undergraduate programs are also available for students who would rather go the traditional route. ESC offers more than 60 undergraduate programs, almost 20 graduate programs, and more than 30 non-degree certificate programs spanning various areas of study.
Students who are currently employed by New York-based employers or organizations with a program partnership with ESC can also work towards a degree while being employed, similar to an on-the-job training requirement. Skills or knowledge gained at work can be credited and considered during the degree customization and proposal phase. ESC also honors all other forms of professional learning such as certificates of proficiency, apprenticeship or training, and state licensures (should be a NY license) towards a degree and can also be factored in during degree planning.
University of Wyoming (WY)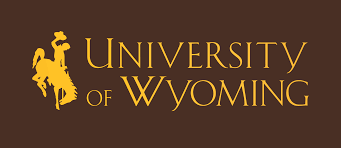 The University of Wyoming (UW) is also a "bang for your buck" school for adult learners because of its affordability and extensive services for transfer students, a great number of which are adult learners. Its offerings for distance or online programs for undergraduate and graduate levels may not be as extensive as other universities, but it offers the remote pathway for popular degrees such as Management and Nursing.
At $154 per credit hour for undergraduate residents, UW's tuition is the most affordable on this list. Non-resident but legacy students whose parents are UW alumni enjoy a reduced tuition fee of $231 per credit hour. Non-resident tuition may be on the steep side at $639, but this can be significantly reduced by about 40% if the state of residence participates in the Western University Exchange (WUE). Non-resident students from Nebraska can also enjoy the same privilege. Note that the tuition reduction is only applicable to transfer students with a GPA of at least 3.4 from their associate's degrees studies.
And speaking of transfer students, UW has a dedicated team to accommodate their transition to the university. UW's Transfer Student Success Team guides prospective transfer students from pre-transfer evaluation of credits to finding articulation agreements for select programs (UW offers articulation agreements for about 70 of its undergraduate programs), to help them settle in the university through specially designed courses that will help them catch up with credit hour requirements and rapidly upskill them to gear (or re-gear) them for university studies. A self-service facility for equivalency evaluation is also available at the UW website for prospective transfer students.
UW's online program offerings at the undergraduate level include Accounting, Management of Human Resources, Professional Child Development, and Nursing. Note that these are completion programs except for the Professional Child Development degree and may require an associate's degree before enrolling. The school also offers three other programs available in a hybrid format: Nursing (completion degree), Psychology, and Criminal Justice. The online offerings at the graduate level include master's programs in Education (hybrid), English (hybrid), Business Administration (MBA), Health Services Administration (MS), Public Administration (MPA), Finance (MS), Accounting (MS), Kinesiology and Health (MS) and Nursing (MS).
Granite State College (NH)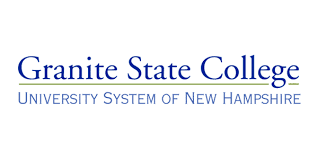 Granite State College employs a 100% online delivery in all of its program offerings suitable for busy adult learners. Additionally, it also offers credits for skills and knowledge gained through experiential learning. The Prior Learning Assessment evaluates and grants credit for learning gained through non-traditional training certificates, employment experiences, equivalency exams, and military service.
The New England Commission accredits the school of Higher Education (NECHE). Additionally, Nursing, Project Management, Education, and military programs have received their respective accreditations and certifications. The undergraduate level offers 27 bachelor programs, 5 of which are completion programs, a pathway that adult students with associate's degrees can pursue. Associate programs are also available, including Behavioral Science, General Studies, Business, Early Childhood Education, and Communication Sciences and Disorders (CSD). The school also offers six master's programs, namely, MS in Leadership, MS Nursing, MS in Instruction and Leadership, MS in Project Management, MS in Human Services Administration, and Master's in Health Care Management. Graduate certificates are also offered.
Tuition rates at Granite State are also affordable, and there is not much disparity between residential and non-residential tuition fees. Undergraduate per credit fee is $314 for NH residents and $365 for non-residents. The tuition fee at the graduate level is $538 for NH residents and $590 for non-residents. Several scholarship programs and grants are also available.
Park University (MO)

Park University is a private institution accredited by the Higher Learning Commission with a flagship campus in Parkville, Missouri. It has a vast catalog of programs from the associate program level to the graduate level, delivered either in-classroom or online. Its online program offerings are diverse, from the liberal arts to business and its related segments like logistics, finance or marketing, STEM programs, the health sciences, and even military studies, and that is just at the undergraduate level. Its offerings at the graduate level are also as diverse and extensive.
Park also has industry partnerships that allow employees of partner companies to continue their education, at the undergraduate or graduate level, for a reduced tuition fee, regardless of company sponsorship. Transfer students are also welcome. Park has articulation agreements with about 30 universities all around the country, which transfer students can look into when availing for transfer evaluation or equivalency. Additionally, the Park University website features the Transfer Evaluation System, which is a self-service evaluation portal. Applicants can check if their previous school is listed and what courses can be credited. Applicants can use this guide upon enrollment or consultation with a Park registry officer.
The tuition fee for undergraduate students is $440 and $615 for graduate students. Adult learners enlisted in the military or employed by the government can avail reduced rates: $250 and $389, respectively, for undergraduate studies, and $446 and $552, respectively, for graduate studies.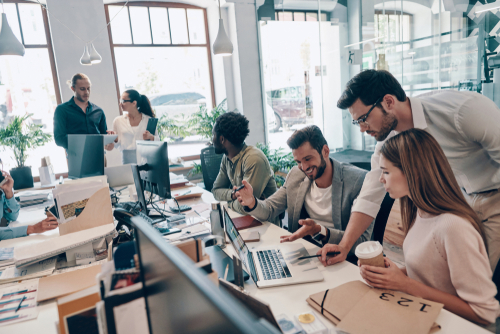 Bellevue University (NE)
Bellevue University in Nebraska is another adult learner-friendly school regarding the flexibility of programs and accessibility for transfer students. Tuition is not the most affordable but can still be considered reasonable at $430 per credit hour for undergraduate online students and $610 per credit hour for online graduate students. Rates are regardless of residency, which is good news for non-Nebraskans looking into this school.
Its admission policies for transfer students are seamless and applicant-friendly. Applicants who would like to know which credits would transfer to Bellevue can use the school's online transfer guide. The self-service portal contains a real-time database of schools and courses that can qualify for credits upon transferring to Bellevue.
Other options include the CLEP and DSST equivalency tests. These exams assess college-level aptitude and skills in various subject areas gained through a non-traditional route like the workplace, formal or informal training, or non-credit college-level course. Even better is that Bellevue University is a testing site for both the CLEP and DSST.
Transfer students who hold an associate's degree (AA, AS, AAS) are guaranteed to have all their credits counted towards a bachelor's degree (with some exceptions). The university maintains partnerships with several local, regional, and international companies—a positive indicator for student internship and job placements. Conversely, Bellevue's partner corporations employ graduates who may complete their degrees or pursue advanced studies at the university as "corporate students" and leverage their experiential learning portfolio for credits towards a degree. Bellevue University calls this "Real Learning for Real Life."
Adult learners seeking to complete their undergraduate studies have over 40 bachelor programs to choose from, all of which are delivered online. Online graduate programs are equally extensive and diverse, including MBA, Data Science, Cybersecurity, Healthcare Administration, Public Administration, Project Management, and many others. Many of its programs are accredited, such as its various Business programs by the IACBE, its Project Management program by the GAC, its Mental Health Counseling graduate program by the CACREP, and its Nursing program by the CCNE.
Metropolitan State University (MN)

Metropolitan State University (MSU) has always placed a special focus on the needs of adult learners. Its catalog of online undergraduate and graduate programs, although not as extensive as those of other universities, features not only what is popular among adult or non-traditional learners, but also the most practical and most useful degrees that will help propel these students to an upward trajectory in their careers without disrupting the other facets of their lives.
Some of MSU's undergraduate degrees include Business Administration, Finance, Management, Supply Chain, and Marketing, suitable for those working up the corporate ladder. For those in healthcare, completion programs in Dental Hygiene and Nursing are also offered. These, however, require physical attendance for the clinical experiential requirements. An online program in Criminal Justice and Law Enforcement is also offered for those working in public service or federal and state offices. Graduate degrees are also highly focused on Administration and Leadership, making sense for working adults returning to school for advanced studies. A graduate program in Management Information Systems, perfect for IT professionals suiting up for upper management roles, is also offered.
The highlight of MSU's online catalog is the BA in Individualized Studies program, allowing its students to tailor their curricula to suit their interests, leverage what they already know, and include courses they will need for career advancement. This pathway is also perfect for transfer students after they have gone through the credit transfer process. It allows up to a maximum of 80 credits from technical courses to be included in the curriculum.
Tuition fees start at $317 for undergraduate programs and $547 for graduate programs, regardless of residency.
Union Institute and University (OH)

Union Institute and University in Ohio is famed for its program flexibility, ease of transfer, focusing on accommodating transfer adult students, a diverse student profile with the majority being adult learners and military veterans, and reasonable matriculation fees.
All of Union's program offerings are delivered online and are fully accredited. The university catalog is streamlined, offering only online bachelor programs and graduate programs that adult working students frequently take.  
Admission is seamless as well, with waived requirements for entrance exams and application fees. Transfer students can have as much as 90 course credits be honored into admission. Experiential learning through seminars, training, workshops, apprenticeships and on-the-job learnings can also be counted towards a degree, provided proper documentation can establish college equivalency. Additionally, courses taken from other educational institutions with articulation agreements with Union can also be credited towards a degree. Working students federally employed by select government entities or select organizations with transfer partnerships with Union can also enjoy the same transfer credit benefit.
Despite the programs being 100% online, students enjoy student services such as writing services, job placement services, mentoring and counseling services, disability services, and program planning services. Tuition fees begin at $350 per credit hour, regardless of residency. Additionally, specific programs offer pathways for advanced studies, where undergraduate students can enroll in graduate-level courses and enjoy reduced rates.
Golden Gate University (CA)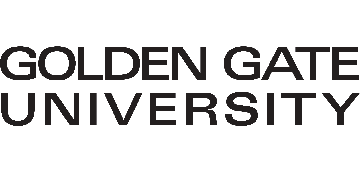 Golden Gate University (GGU), located in California, has been educating working adults in accounting, law, taxation, and business-related areas since 1901. In fact, nonprofit GGU was the first school in the Bay Area to hold evening classes. Today, it offers more than 60 degree and certificate programs. Most programs are delivered online and offerings include non-degree certificates in areas like data analytics, accounting, taxation, and leadership.
GGU's streamlined degree programs are designed to fit the busy schedules of working adults juggling life's demands. All undergraduate programs – 6 bachelor and one associate program – are offered online. All 16 master's programs, except for the EMBA, are also offered online. Programs are focused on business areas such as administration, accounting, business analytics, taxation, finance, human resource management, and leadership.
Transfer students can earn credit for courses taken at other colleges or universities as well as knowledge gained through other types of educational or work experience. GGU honors CLEP and DSST exam results, military service, and, courses taken via GGU partner MOOC websites such as Sophia, Straighterline, Online Degree, and Saylor Academy. Transfer students with an associate's degree from a California community college may qualify for reduced rates and accelerated bachelor programs. Undergraduate tuition fees start at $462 per credit unit, while graduate tuition fees start at $1,090 per credit unit, with some graduate-level courses charged at a reduced rate. Fees apply regardless of residency.
Southern New Hampshire University (NH)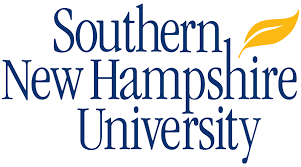 At Southern New Hampshire University (SNHU), students enjoy flexible programs and affordable tuition fees that have remained constant for a decade. Yes, that is correct. The $320 per credit hour for undergraduates and $627 per credit hour for graduate students has been the rate for the last ten years.
More than 100 online graduate and undergraduate programs are available for adult learners. Aside from traditional programs, graduate certificate programs in the modern areas of learning—particularly in organizational, information management, and business processes—are also available such as Six Sigma, IT Management, Data Analytics, Software Development, and many others. Individual online courses are also available for working students with tight schedules. These courses –more than 200 of them – can be credited towards a college degree with no time commitment required from the student.
Transfer students are very much welcome at SNHU. Transfer students make up the bulk of enrollees at SNHU. They can have their credits counted towards a degree through several means: credit transfer evaluation, articulation agreements with community colleges, and credits for experiential learning, professional certificates, work portfolio, and equivalency tests.
Utah Valley University (UT)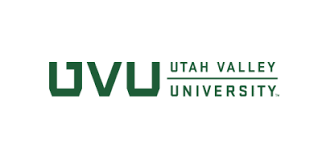 Utah Valley University (UVU) prides itself on having a diverse and multi-ethnical student population, a wide variety of services for every student need possible, flexible online programs, and one of the more affordable tuition fees in the state and the country.
Whether the focus or subject area is the liberal arts, STEM, healthcare, or the law, one can find it in UVU's online program catalog. Undergraduate tuition fees start at $332 per credit unit and $894 per credit unit for residents and non-residents, respectively.
Transfer students can seamlessly re-begin their university life at UVU by sending their transcripts for evaluation or taking equivalency tests like the CLEP, DSST, and AP to gain credits for prior non-traditional learning. In addition, each UVU department or college may also require other forms of prior learning demonstrations such as industry certificates or work portfolios.
Weber State University (UT)

Another university from Utah makes the list. Weber State University offers more than 20 online programs in various levels to fit the busy schedules of most working adults, especially those who are employed in healthcare and/or education.
Weber's online program catalog is streamlined to cater to education and healthcare professionals (or aspiring professionals), particularly Nursing aspirants. Whether one is an RN looking to add BSN, MSN, or DNP to their name, or just starting and would like to see if the life of a registered nurse is for them, they can choose from any of the Nursing programs Weber offers at all levels – from the associate to the doctoral level. Other programs are offered, such as Early Childhood Education, Computer Science, Radiologic Sciences, English, and others that intersect healthcare, technology, and education. A few business programs are interspersed in the catalog, too, such as BS. Professional Sales, Master's in Taxation, and a Certificate in Entrepreneurship.
Base tuition fees for online programs for both residents and non-residents start at $287 per credit hour. Transfer students can use the self-service transfer evaluation portal to assess which courses can be counted towards a degree at Weber. The university keeps articulation agreements with several other universities, which transfer students can check out as they self-evaluate their transcripts. Credit for prior learning is also awarded through various equivalency tests, military service, prior work experiences, training, and skills certification.
University of New Mexico (NM)
The University of New Mexico (UNM) is known as one of the most inclusive universities within the US. Not only does it represent a multi-cultural student demographic, but it also boasts affordable, flexible programs that focus on subject areas that are resonant to the workforce and its varying profiles. Some examples include online programs in Chicana and Chicano Studies (BA and Cert.) and Intercultural Communication (BA), which prepares students for a career or, better yet, a vocation, in engaging with and advocating for the rights of immigrant communities and minorities.
UNM's online program catalog features a wide array of degrees that non-traditional students will find useful and practical in the workforce. Aside from the usual choices like Business Administration, Dental Hygiene, and Nursing, specialized STEM advanced degrees are also available like the MS in Engineering programs focusing on the Internet of Things (IoT) or Space Systems Engineering. UNM does not only have traditional learnings in its catalog. It dips its toes on cutting-edge technology programs as well.
Tuition fees for online programs are $383 per credit unit or hour for undergraduate programs and $415 per credit unit or hour for graduate programs. Transfer students are also welcome at UNM. They can perform a self-assessment of their previous courses and see if they qualify for credit via the Transfer Equivalency System (TES). Additionally, the school has the "Humanities Now!" scheme where students from the Central New Mexico Community College can seamlessly transfer to UNM, pursuing a course close to their interests and passions. The scheme also incentivizes student assisting activities such as research and other activities through stipend money and allowances.
Florida Atlantic University (FL)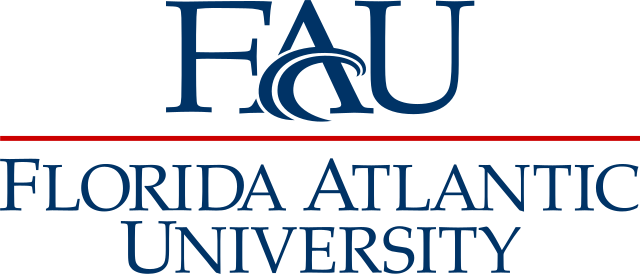 Florida Atlantic University (FAU) in Boca Raton focuses on neurosciences, marine science and protection, health sciences, and the Internet of Things (IoT). These research centers also pave the way for the university's entrepreneurial partnerships, which is always good news to students as it is a positive indicator for future internships and job placements.
This school is suitable for adult learners who are already involved or are keenly interested in similar fields, especially those interested in Geosciences, one of its standout programs given its coastal location. The school offers nine online bachelor programs, including a BA in Geosciences Geography degree. At the graduate level, 16 online programs are available, including an MS in Ocean Engineering track.
FAU welcomes transfer students but has varying requirements depending on the number of completed credit hours from their previous studies. Equivalency exams for prior learning credits and an associate's degree are also accepted for evaluation and possible crediting towards a bachelor's degree. The cost of attendance at FAU is one of the most affordable for Florida residents, at $203 per credit hour for undergraduate students and $371 for graduate students. Non-resident fees cost between $700 to $1000 per credit unit.
CUNY Lehman College (NY)

In the Bronx, Lehman College houses a diverse student profile. Renowned researches on socioeconomic issues and development, along with liberal arts have been conducted within and around the college. Making CUNY a popular institution for many students.
While the online degree programs at the college are extremely streamlined and focused on Nursing (BS), Human Resource Management (MS in Business), and Organizational Leadership (MS), one of the great advantages of this school is the cost of attendance. Since the school belongs in the City University of New York (CUNY) chain and being the only bachelor's degree-granting school, attendees of its online programs enjoy a greatly reduced tuition fee regardless of residency, at $305 per credit hour.
Transfer students are welcome, provided they satisfy their GPA requirements based on their completed coursework from their previous studies.