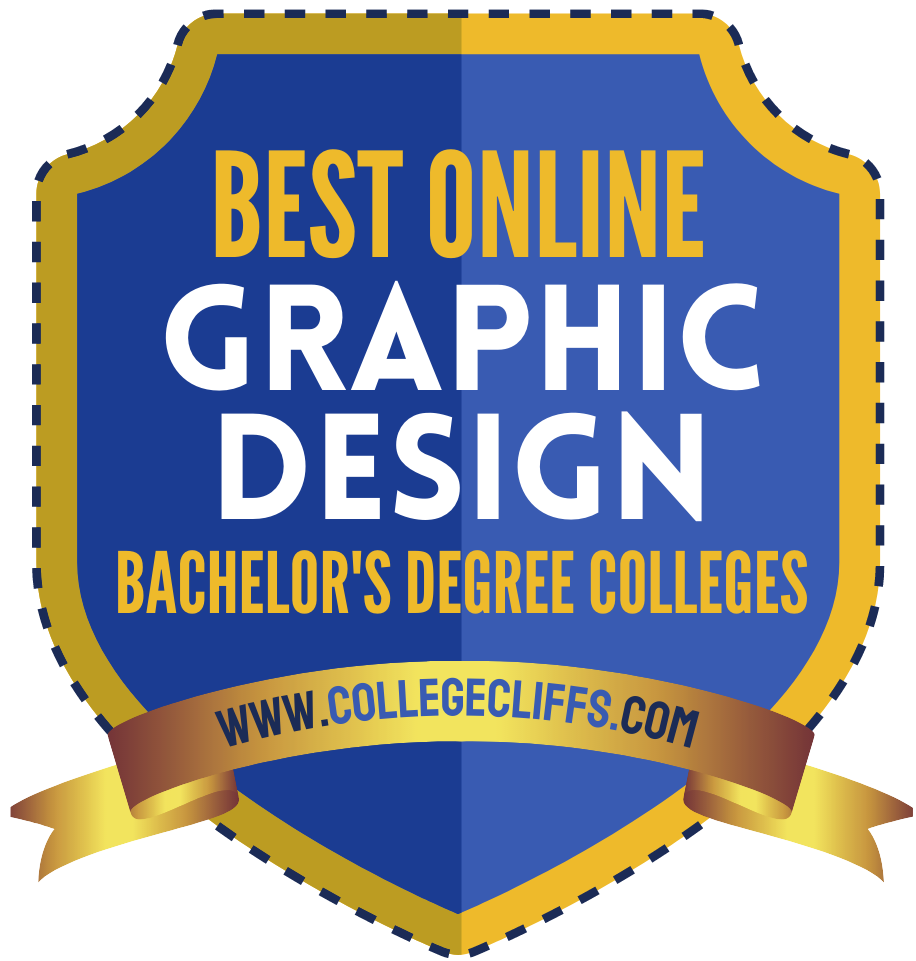 As a field of study, a graphic design program is versatile and valuable in all industries, combining a conventional approach to visual artistry and up-to-date tools.
Are you passionate about digital art and design? Do you want to create visually compelling design concepts for print, web, and other types of media? Earning a Bachelor's Degree in Graphic Design may be a great choice for you.
Featured Programs
This degree program provides students with a strong foundation of studio art and design principles, as well as current tools and technological skills to take their design skills to the next level. With coursework covering topics such as illustration, typography, composition, and digital publication, graduates of this program are prepared to pursue jobs in the creative, design, or advertising industries.
Artists not only express themselves in creative ways; they also develop self-confidence and self-discipline in the process! With the addition of a degree in Graphic Design, you will gain the knowledge and skills necessary to succeed in these increasingly competitive design fields. If you are an artist yourself, a career as a Graphic Designer might be for you.
The fundamental role of graphic designers is to create visuals for print and electronic materials. Their work includes designing brochures, leaflets, magazines, and ads using cutting-edge technology and conventional art supplies.
Creating logos or establishing visual identity standards for brands and organizations may also be among their responsibilities. It is not uncommon for designers to create color schemes, typefaces, or other visual elements.
A blend of creativity, raw talent, and technical competence produce viable outputs that benefit a business or company. According to the Bureau of Labor Statistics data in 2021, more than 265,000 jobs were available for individuals that sought a career in graphic design. Graduates of a graphic design bachelor's program can become designers in many different settings.
A professional in this field works with a developer, an art director, and a writer to determine the conceptual content, lay it out, and create it.
For prospective students, if you are inherently into the arts, you might want to add formal education and training to your resume! Why not enter an Online Bachelor's in Graphic Design program?
For an audio summary, listen here:
THE LOWDOWN
Are you the creative type? And… would you like to earn a living at it as a Graphic Designer? Graphic design majors are needed for all types of industries. As you design logos, color schemes, and the like, you can express yourself, as well as earn a lucrative living. What's better than that? An online graphic design degree will get you started!
Methodology
What can students expect in online Graphic Design programs at the bachelor's degree level? An excellent way to be sure you're attending the best online college fit for you is to look at the salient characteristics and features of the online school and program!
Our list of The Best Online Graphic Design Bachelor's Degree Colleges is a testament to the capability of today's online colleges to meet superior academic standards.

In educating and shaping future Graphic Designers, these online graphic design degree programs develop and enhance the competency of students so they become the best in their field and make significant contributions to the industry. A rigorous 100% online or hybrid coursework is offered by the colleges on our list, emphasizing convenience for adult learners.

The curricula focus on the latest trends, principles, and practices in the Graphic Design arena, readying students for the career path they have in mind.
A top-quality online learning platform is utilized by all online degree programs on this list, such that students are able to easily access their coursework, communicate with their professors, and readily obtain support and resources.

Some online graphic design programs that made it to The Best Online Graphic Design Bachelor's Degree Colleges list offer financial aid opportunities for students and generous transfer credit options.
All such programs are accredited by academic agencies and organizations promoting Graphic Design as a valuable degree and career option.

Please check our Methodology page for more information.
---
Top Online Colleges for Bachelor's in Graphic Design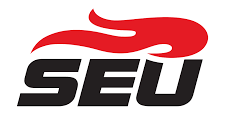 This online BS in Digital Media & Design prepares students for success in various creative industries by providing an in-depth overview of creative design and communication.
This program prepares you to excel as a communicator, designer, and marketer while learning from professors with real-world industry experience. The digital media degree you earn through this 100% online program will prepare you to enter a dynamic, innovative, and growing field.
Location:
Accreditation:
Southern Association of Colleges & Schools Commission on Colleges
Program Features:
120 total credits required
Course Options:
UX/UI Design
Typography
3D Design
Admissions:
Application form
Reference letter
Essay
Official Transcripts
Tuition:
Financial Aid:
Payment plans
Scholarships
Military and veteran benefits
Loans
What's Unique About The Program:
Through this program, you'll be able to start building your portfolio, including logos, advertisements, editorial designs, digital art, digital marketing campaigns, and website designs.
---

The graphic design major develops your visual communication skills while teaching you how to be a responsible design steward. In graphic design, you learn how to communicate visually rather than how to use the software.
As a student, you'll gain visual literacy, critical thinking, and storytelling skills that can be applied to various design-related careers.
Courses in the lower division teach design principles, including typography, layout, and color. In these courses, you will create handbound booklets, small books, and presentation boards using drawing and other hand-done techniques.
Advanced courses cover a range of computer-based design principles in publication, web, motion graphics, interface, and animation.
Location:
Accreditation:
the Higher Learning Commission
Program Features:
120 total credits required
26 total classes
7.5 weeks per class
Course Options:
Graphic Design History
Designing Life
Visual Communication
Principles for Graphic Design
Design Drawing
Admissions:
Online application form
GPA of 3.0
ACT or SAT scores
Tuition:
Financial Aid:
Scholarships
Work-study opportunities
Grants
What's Unique About The Program:
In the final year of your graphic design major, you must complete a capstone course. You will research a social issue and design a campaign for this project. Your final semester will culminate in an exhibition of your work.
---

Full Sail University is based in Winter Park, Florida, and offers degrees related to entertainment, media, arts, and technology. When you enroll in this Bachelor's in Graphic Design degree, you'll be able to learn this program entirely online.
In this degree program, abstract concepts are translated into tangible visuals for the first time, mixing art and business. In addition, with the 29 months' worth of courses, you'll enjoy the lower average per semester tuition because the extra nine months will be unpaid.
By the end of the course, students will possess a comprehensive understanding of print publications and interface design. As part of this coursework, they are encouraged to enhance their media integration, advertising, and branding skills.
Typesetting for pages, publishing online, and design and art theory are some of the courses students can take in Graphic Design.
Location:
Accreditation:
Accrediting Commission of Career Schools and Colleges
Program Features:
Course Options:
Psychology of Play
Color Theory
Concepts in Photography
Art History
Admission:
Skill assessment test
Orientation module
Should possess artistic skills
Financial Aid:
Scholarships
Grants
Loans
Work-study
What's Unique About The Program:
The online bachelor's in graphic design programs allows students to have a smaller course load per month, enabling them to have a job outside their studies.
---

With a Bachelor of Arts degree in graphic design at Liberty University, you can learn about art history and gain exposure to hands-on training in digital art.
You will also study current technology applications and courses in vector illustration, advanced typography, and 20th – 21st-century art. You will be exposed to different courses related to graphic design.
Don't let your schedule get out of hand. Organize your time well with this 100% online program. Students can enroll in Liberty's 8-week courses at their convenience, and there are no set log-in times, making it extra convenient for students. The online programs at Liberty University allow you to create a degree schedule and budget that works for you.
Location:
Accreditation:
Southern Association of Colleges and Schools Commission on Colleges
Program Features:
8-week courses; 100% online
Transfer in up to 75% of the degree
120 credit hours are required for completion
Takes 3.5 years to finish
Course Options:
History of Arts
Introduction to Graphic Design
Digital Imaging
Print Media
Graphic Design I
Admission:
Official transcripts
Technical requirements
Financial Aid:
Grants
Loans
Scholarships
What's Unique About The Program:
There is no need for standardized testing to get admitted, and you can transfer a maximum of 75% of your total Bachelor's degree.
---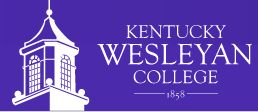 Its facilities are located in Owensboro, Kentucky, and it offers a range of majors, pre-professional programs, and undergraduate programs, including a Bachelor of Arts in Graphic Design online. Upon completing the program, the student is prepared to enter the graphic design field and other related fields.
The advanced design courses students enroll in include drawing and foundation design, typography, publications, web design, branding design, and animation.
To graduate, students must earn 120 hours of credit. In addition, internships are crucial to strengthening the experience the students have outside of the classroom.
Location:
Accreditation:
Southern Association of Colleges and Schools Commission on Colleges
Program Features:
120 credit hours are required for completion
Course Options:
Art Survey
Beginning Drawing
Graphic Design Topics
Digital Photographic Techniques
Admission:
High school transcripts
ACT or SAT scores
Residency information and health forms
Financial Aid:
Scholarships
Federal and state grants
Federal student loan programs
Federal work-study
What's Unique About The Program:
This online bachelor's in graphic design program is entirely personalized and affordable, with a rigorous academic setting. You'll be able to enjoy a one-on-one session with your educators.
---

The online Graphic Design degree at the bachelor's level from Rasmussen is a perfect combination for teaching students skills in graphic design and art. You can decide to specialize in either Web and Interactive Design or Motion Graphics.
Students are guided by industry experts who help them build their proficiency with the newest tools and push the boundaries of creativity as they develop as professional designers.
You can choose either a final design project or an internship option to complete the curriculum. They both help students learn design theory and other skills in a way that helps them understand the impact design has on business. The school prepares students for careers in various fields, such as education, marketing, and architecture.
Location:
Accreditation:
Higher Learning Commission
Program Features:
90 credits are required for completion
23 courses to complete
Course Options:
Design Thinking
Interactive Publishing
Collateral Design
Visual Media
Admission:
Online application
Placement exam
Enrollment documents
Online Orientation
Financial Aid:
Loans
Grants
Military benefit
Employer benefit
What's Unique About The Program:
The transfer credit review process usually takes one business day, and you save time and money by transferring your credits.
You can amp up your skills in the marketplace with this undergraduate bachelor's in graphic design degree online program.
---

At Midway University in Midway, Kentucky, students can earn degrees both on-campus and online. For example, a Marketing Communications in Graphic Design degree is available online for students seeking a career in the art and design field. This prepares you for not only the design aspects but also the business side of the industry.
This Bachelor's in Graphic Design degree program prepares students to design effective marketing materials across a wide variety of platforms through various business, marketing, and communication classes.
Among the foundational courses in the program are digital storytelling, animation, Photoshop, social media management, and brand management.
Under the full-time study, the program requires 120 credit hours to complete. However, credits transferred from other schools or earned through the school's Credit for Prior Learning program can be used to reduce that requirement.
Location:
Accreditation:
Southern Association of Colleges and Schools, Commission on Colleges
Program Features:
120 credits are required for completion
Four years to complete for full-time students
Course Options:
Digital and Social Media
Media Sales and Analysis
Digital Animation
Capstone
Digital Storytelling
Admission:
Online application
High school transcripts
ACT or SAT scores
Financial Aid:
Federal Loans
Federal and State Grants
Scholarships
What's Unique About The Program:
This undergraduate online graphic design degree doesn't only focus on graphic design but also on branding, communication, and business.
---

In Fayette, Iowa, Upper Iowa University offers an on-campus and online quality graphic design program that is accredited. They equip students with the technical and creative skills to excel in various fields, such as traditional print publications, advertising, and web design.
An Adobe Creative Cloud subscription is a requirement for online students. So be mindful of this technical requirement. Graphic Design students learn to solve creative problems and create original work in this portfolio-driven program.
This program has 120 required credits and includes digital imaging, typography, publication design, advertisement design, web publishing, social media, and digital photography.
In addition to teaching students to master software, Upper Iowa University also allows students to build an original professional portfolio of work, which gives them an edge over other schools.
Location:
Accreditation:
Higher Learning Commission
Program Features:
120 credits are required for completion
Course Options:
Publication Design
Typography
Media Arts
Advertising Design
Digital Illustration
Admission:
Online application
Official transcripts
College-level examination program
Official proof of English proficiency
Financial Aid:
Scholarships
Loans
Grants
What's Unique About The Program:
You can start building your portfolio for your future employers as early as your first day in college.
---

At Hodges University, students can use these disciplines to gain an understanding of various disciplinary perspectives. Several disciplines are covered in this graphic design degree, as students may opt for a concentration in digital graphics and design depending on their interests and skills.
Their institution has highly qualified and experienced faculty teaching digital design and graphics courses at Hodges.
In this graphic design program, using the Blackboard platform, instructors and students can interact and receive instructional support. A learning management system at Hodges University includes instant messaging capabilities, lecture recordings, and live conferencing services.
Graphic designers are needed to make visually appealing websites and sell products online as companies continue to expand online. Hodges University's 120-credit program offers students a wide range of possibilities.
Location:
Accreditation:
Southern Association of Colleges and Schools Commission on Colleges
Program Features:
120 credit hours are required for completion
Course Options:
Advertising Concepts
Graphic Design
Web Design & Website Development
Digital Illustration
Admission:
Online application
Transcripts
Financial aid documents
Identification documents
Admissions Essay
Financial Aid:
Federal State Aid
Discount Programs
Corporate Rates
Scholarships
What's Unique About The Program:
This undergraduate program encourages you to think outside of the box while working on developing your skills and start working in Graphic Design as early as day one.
---
Students at Independence University can pursue an online bachelor's degree in Graphic Arts while taking advantage of their talents and skills.
One of the three-degree programs available to students is a bachelor's degree in graphic arts, a bachelor's degree in web design and development, or an associate's degree in visual arts with a concentration in information design.
Students in this online bachelor's in graphic design program will learn how the professional graphic designer stays up-to-date with the latest digital tools and software useful in this program.
The program ensures that students develop into marketable assets by choosing a specialty to focus all of their energies on honing their skills.
Location:
Accreditation:
Accrediting Commission of Career Schools and Colleges
Program Features:
183 credits are required for completion
37 months to complete
Course Options:
Color Theory
Design Business Practices
Digital Imagery
Visual Communication
History Of Communication Design
Admission:
Online application
Financial aid requirements
Interview
Financial Aid:
Federal
Institutional
Private
State
What's Unique About The Program:
As you learn about fundamental graphic design skills and tools, you'll also be exposed to up-to-date design tools commonly used in many businesses these days through this graphic design degree program.
---

With an online Bachelor of Arts in Graphic Design or Media Arts offered at Southern New Hampshire University, you can study conveniently!
Flexible study options are available in the graphic design program. The academic advisor can help students modify their coursework. Minors and electives are also available to online students.
From the moment you arrive at SNHU until the day you graduate, you'll be supported by its faculty and staff. You'll have access to 24/7 online classrooms and helpful learning resources along the way, so you don't need to worry about class times. Several scholarships and fellowship opportunities are available for those who need financial assistance with tuition fees.
Location:
Manchester, New Hampshire
Accreditation:
New England Commission of Higher Education
Program Features:
120 total credits
Can transfer up to 90 credits
Course Options:
Digital Design Tools
Digital Graphic Design for the Web
User Interface and Experience
Fundamentals of Design
Professional Practices in Graphic Design
Admissions:
Online Application
No application fee
No need for ACT or SAT scores
Tuition:
Financial Aid:
30% Tuition discount for US service members
scholarships
What's Unique About The Program:
This online degree in graphic design can allow you to build your portfolio, which is essential for professional growth. You'll earn experiences and internships that you can contribute to your portfolio.
---

The graphic design program at SCAD prepares you to create the visual identities that power today's leading labels, companies, and organizations.
Students studying graphic design at SCAD learn to combine entrepreneurship with modern technology and product design.
Among the companies you'll visit as a student are Airbnb, Hasbro, Google, and many more. In addition to all-access resources, you'll be able to attend star-studded events such as SCADstyle, which features luminaries from the world of art, fashion, and contemporary design.
Location:
Accreditation:
Southern Association of Colleges & Schools Commission on Colleges
Program Features:
180 credits are required for completion
Course Options:
Drawing I: Form and Space
Color: Theory and Application
Digital Communication
Introduction to Graphic Design
Graphic Design Media Management
Admissions:
Online Application Form
$100 application fee
Official Transcripts
Tuition:
Financial Aid:
What's Unique About The Program:
As branding, visual marketing, interactive media, and immersive campaigns experts, SCAD graduates are prepared to join elite agencies and multinational companies after graduation.
---

A Bachelor's in Graphic Design and Digital Media degree from California Baptist University has an amazing range of offerings. Graphic design and visual marketing students will benefit from this degree, emphasizes graphic design and marketing integration.
Students in the degree program will be offered a wide range of courses to prepare them for successful careers. This program includes 43 credits of general education credits and 48 major credits.
Design, web, typography, and image are the four main categories of the major-related classes. During this personal, professional, and spiritual transformation journey, students discover their voice and purpose. In addition to learning from accomplished faculty members and mentors, students connect with successful professionals.
Location:
Accreditation:
Western Association of Schools and Colleges Senior College and University Commission
Program Features:
16 months average completion
48 major units required
Course Options:
Basic Drawing
Composition
Fundamental Design
Fundamental Typography
Fundamental Web
Admission:
FAFSA
Official transcripts
Financial Aid:
What's Unique About The Program:
In this online bachelor's in graphic design degree program, you can expect a full range of Design and Media topics are covered, as well as hands-on projects and portfolio building.
---
Frequently Asked Questions
Why Is Graphic Design Important to Businesses?
Graphic Designing may be just a job to some, but to businesses and organizations, it can mean the difference between thriving and failing in the industry! Here are the reasons why Graphic Design is here to stay:
It communicates your brand in a unique way.
When you create a graphic design, your ideas are expressed in an effective as well as aesthetically pleasing way. This has been an effective strategy for many businesses these days. To help your business make an impact, graphic design conveys a brand, marketing, or sales message in ways that words do not.
It makes your business stand out.
Choices are available to everyone, and with a broad and saturated market these days, businesses need to compete more aggressively. To distinguish yourself from your competition, you need to know how the graphic design you choose represents your brand.
Decision-makers of the household or a business are influenced by good design, both consciously and unconsciously.
Humans prefer to associate with aesthetic objects and things that represent something positive. Therefore, a high-quality graphic design increases the likelihood that your brand will gain the attention of key decision-makers.
It builds your brand consistently with images and graphics.
Establishing your brand image is one of the critical factors, especially if you are a startup company. Visually pleasing graphics describe these branding concepts in an aesthetically pleasing manner.
An image that aims to persuade people to purchase your product is likely to be more effective than a document that tries to convince them. Since people are naturally visual, an image or graphic usually catches their attention more than wording.
Consistency in graphic design is also essential. The graphical representation of your brand should be the same across all platforms to establish trust and ensure brand recognition. Having consistent graphics gives you the consistency you need.
It contributes to your company's overall image.
You look good when you have a good design. And it's an apparent reason why its graphic design is essential. Making a great first impression on others is facilitated through great graphic design. First impressions are developed right after someone looks at a logo or art design.
After a first impression is made, it takes a lot more time to reverse that attitude. Your brand or product will receive positive feedback from others if the graphics are visually appealing and professionally designed.
It makes your brand more credible and professional.
The decision-making process is influenced significantly by graphic design. A company's reputation is enhanced when it invests in quality graphic design.
Many brands are aware of this, so they usually save up huge investments and budgets for advertising and marketing, in which graphic design takes part. Almost any business can be established or forgotten by how it presents itself.
People want to know you are professional before they can fully trust you. Presenting yourself in the right way is one such sign. By investing in quality graphic design, you can present yourself in the best possible light.
What is an Online Bachelor's Degree in Graphic Design?
Graphic Design programs allow students to develop new graphic design and art skills and improve their existing ones. With all the digital tools and software available these days, online learning styles have become more apparent and efficient.
Course requirements typically include design classes, photography, and typography. In addition, you can expect to tackle 2D and 3D design models.
Students in graphic design programs will learn artistic skills and receive a well-rounded college education that can help them land a job in the near future. Becoming a critical thinker and communicator are essential skills for a graphic designer, as they are important for all careers.
The faculty and students can also connect through the practicum, which will be beneficial for finding a job after graduation. Expanding your connection is made possible even through distance learning, and what's even better is that you can create relationships with fellow artists all over the world.
For graduates of online graphic design degrees, entering the workforce does not require higher education. But a graphic designer can also earn a master's or doctoral degree to pursue management careers or work in colleges, so there is no need to stop at earning just a bachelor's in graphic design.
If you wish to be a professor in this field of study, you can intend to do so through master's and Ph.D. programs.
Do I need to be an artist to be a successful Graphic Designer?
No, you do not need to be an artist to be a successful graphic designer. Although some basic artistic skills will certainly be beneficial, most of the important skills for success as a graphic designer are technical, such as software proficiency and design knowledge. Having a strong eye for color, composition, typography, and shapes is also beneficial.
What can graduates do with an Online Bachelor's Degree in Graphic Design?
An online graphic design program provides the correct credentials to begin your career as a Graphic Designer. Check out the following graphic design careers you can apply for. See which ones you would like to pursue in the corporate world:
1. Advertising Art Director
Advertising art directors, also known as creatives, develop innovative ideas for all types of advertising campaigns. You can work in sectors like the internet, press, cinema, and radio. In most cases, you work as part of a creative team with a copywriter.
In most cases, the copywriter provides the words to accompany the art director's visuals. Today, however, the lines between the two roles are blurring, and both will likely influence the campaign's visuals and written content.
2. Graphic Designer
Graphic designers work on different platforms and materials to design tangible and intangible products, activities, websites, books, magazines, pamphlets, print ads, video ads, games, and many more. Basically, you'll assist and support company brands with their image and branding.
Graphic designers rely on creative ideas and concepts that address the client's objectives in response to the requirements established by the client, creative director, web development, or account manager.
This kind of work requires an artistic flair, up-to-date industry knowledge, layout techniques, and a professional attitude toward deadlines, costs, and time.
3. Concept Artist
Creating images of people, creatures, places, and moods is your job as a concept artist. According to the brief, you will sketch out what the characters and setting may look like.
In addition to working in animation, comic books, and films, a concept artist can work on any project with a visual narrative. This is an avenue for you to apply your creative skills without limits.
A project will start using tight deadlines, so you will need to produce work quickly. As a result, your concepts or ideas will be used as a reference source throughout the remainder of the project.
As a concept artist, you can either work exclusively in that role or work in general positions involving concept art, e.g., character design or pre-production.
4. Animator
In animation, a sequence of images is called a frame, and when they are put together, they make it appear as if it is moving. As an animator, you'll make these happen.
A picture can be drawn digitally or hand-drawn, and you can refer to a model as the actual character or use other references. It is common for animators to work on 2D, and 3D models, stop-frame animations, or computer-generated animations.
Animated films, television, the internet, and video games are all enhanced through computer-generated animation. There is still an emphasis on artistic ability in animation, but know-how about technical computer packages is becoming increasingly important. So with a degree in graphic design, you'll be well-versed in those areas.
5. Illustrator
As a commercial illustrator, you adapt moods and styles of images to inform, persuade, or entertain clients' intended audiences with commercial briefs. As a designer, you'll usually specialize in a specific medium, like a digital illustration, a drawing, or a photo.
If you would rather be an illustrator, you can choose to specialize in the following:
Merchandising – You will design merch items like shirts, calendars, caps, pens, and many branding items.
Publishing – You will design the book and title covers.
Advertising – You'll be in charge of collaterals for marketing campaigns such as posters, press and media posts, storyboards, brochures, and so on.
Editorial – You can work in the editorial section that creates illustrations for magazines, newspapers, and comics.
Multimedia – This is when you'll be dealing with illustrations that will be used in major media outlets like TV, films, websites, apps, and so on.
What are Some Professional Organizations for Graphic Design Students?
Professional organizations for graphic designers offer benefits to graphic designers and students. It is vital to participate in these communities to build connections as early as your day in college.
Numerous organizations provide resources for professional development, networking opportunities, and scholarships. Many organizations also offer job boards. To get started, take a look at some graphic design organizations for pros and see which one appeals to you:
Graphic Artists Guild
GAG members should be graphic design students who have taken 12 credit hours in one semester. Once you qualify, you can enlist in this organization and take advantage of some benefits.
For example, besides receiving subscriptions to the GAG publications, members are invited to free webinars and enjoy discounts on car rentals and art supplies purchases.
Society of Illustrators
The Society of Illustrators gives its members a discount to visit the SOC Museum in New York City. Moreover, you can have other discounts on attending some events exclusively for SOC members only; you'll also enjoy professional development opportunities. In addition, SOC offers members who need assistance in marketing their work a specialized membership tier.
American Institute of Graphic Arts
In the United States, AIGA represents over 18,000 members, including many full-time undergraduates. This institute goes way back to 1914, making it one of the pioneers of art institutes. Benefits of membership include access to a job board, discount design hardware, and assistance with health insurance.
International Council Design
The ICD is an English association for schools and institutions that promote design or design education. The schools that are members can provide students with exclusive ICoD activities that will provide students with opportunities to network with other graphic designers and peers.
Students can also attend free online and in-person seminars. Take advantage of these resources by becoming a member of the International Council of Design.
What's the timeline for online Bachelor's in Graphic Design students?
Your availability and schedule determine how long it will take to earn your online bachelor's degree in graphic design. You should be able to complete the program in four years if you follow a traditional 16-week semester schedule and attend full-time. But there are other alternatives.
For instance, instead of following an 8-week semester schedule, you could choose an accelerated online program. For the accelerated program, you must remain continuously enrolled throughout the year.
Can a Graphic Designer work as a Web Designer?
To become a web designer or graphic designer, you must follow a specific career path. Graphic designers and Web designers overlap in some respects, which is why they are often conflated. However, it's worth noting that web design is a highly specialized technical field of study.
Unlike print design, web design focuses entirely on user interface design, coding, programming, and search engine optimization. Creating useful user experiences requires using technology and digital software, which is the defining characteristic of both web and graphic designers.
But since you're not going to learn programming in a graphic design program, you might not be able to fulfill specific web designing tasks and approaches.
---
Key Takeaways
Let your creative juices flow… as a Graphic Designer! Actually, the field of graphic design is very versatile. If you are so inclined, you should consider earning a bachelor's degree in graphic design.
And the best part… You can earn your degree through online programs. For busy learners, online courses are easy, convenient, and flexible.
Begin your online Graphic Design degree program today! Consider these points:
Graphic Designers earned an average salary of $50,710 per year, with the highest 10% earning upwards of $98,260 annually, according to the Bureau of Labor Statistics as of 2021.
Graphic Designers can look forward to a 3% positive job growth rate. Although slow, 24,800 expected openings will become open between 2021 – 2031.
Graphic design artists usually work in an office setting, using draft and computer programs as their main tools. Ordinary daytime hours are the norm; however, depending on deadlines, overtime may be required.
Graphic Designers also work closely with other types of designers, such as art directors, interior designers, architects, creative directors, and landscape designers.
Graphic Designers are also called graphic artists or communication designers.
Online graphic design degrees allow you the opportunity to sharpen your artistic and creative skills.
Most who are interested in graphic design are self-employed, adding to the appeal of the field.
Graphic design courses often include many skills that contribute to exceptional professional graphic design careers, such as visual communication, digital photography, contemporary graphic design, website development, critical thinking skills, design software and adobe creative suite, visual media literacy, communication skills, and creating layouts, adobe photoshop, plus much more.
An online Graphic Design degree can be fun and provide an exciting career choice!
---
For more information about web design and website development, see our resource article:
12 Free Online Web Design & Development Classes
Additional Resources: