Incoming college students are often on the fence about choosing the right degree after high school. That stage is crucial because their decision can make or break their future.
Many choose practicality. Are they going to earn well from their possible career path? Are there enough job positions left for them by the time they graduate?
Featured Programs
Still, a lot goes with their hearts. They prefer degree programs that complement their passion, especially if they are pursuing a creative field.
A career in UI/UX is an interesting field that offers both practicality and creative indulgence. It is engaging and lucrative. People plying their trade in the UI/UX field have a mean annual wage of $85,490, according to the Bureau of Labor and Statistics. It is not surprising since this career is highly specialized.
Most UX designers are expected to master skills such as prototyping, wireframing, conducting user research, and using design software.
The complexity of UI and UX requires formal training to ensure that one is equipped with sufficient technical knowledge and skills integral to their future job descriptions. While these skills can be acquired through certifications and training, it is even more effective if one studies for them.
At the very least, a two-year degree is needed. It will be an added advantage if one goes for a four-year course and master's studies.

Why Study UI/UX?
Before getting into the why, we must first define UI and UX and the difference between them.
UX is short for User Experience – a term coined by Don Norman during his time with Apple in the 1990s. His goal was to cover the different aspects of a person's experience across the system. This includes industrial design, interface, physical interaction, and the manual.
The term stands for User Interface, and its focus is more on looks or style. On the other hand, UI refers to the process designers are using to build interfaces, whether in software or computerized devices. It is all about the access points in which users interact with designs.
Both are integral in an increasingly digital age. Humans connect and communicate through digital devices more and more these days. They also tend to experience the world around them through the screen of their devices.
Businesses will readily invest in these two factors to ensure that their potential customers' digital experiences are working properly.
Needless to say, getting into UI and UX design can usher in a wealth of opportunities and benefits for its graduates.
It is an Exciting Field that Goes Beyond Designing
While studying user interface or experience might equip you with the right design skills, the field transcends the design process. Being in this field allows one to indulge their creative side while harnessing their technical knowledge to build quality products, from choosing color schemes to producing functional outputs.
The whole process involves so much more than designing, however. It also requires one to learn about the needs of the business and the target users, identify the problem, and provide solutions.
This can be done through research. UI and UX design students are expected to generate sound ideas that will lead them to solve the problem.
Eventually, they will arrive at the crucial part – prototyping. This is when they will need to create the model which will serve as the full-fledged solution. Finally, the process ends with the validation of the newly created prototype. This stage is where the testing happens. Does the solution work?
It is safe to say that studying UI or UX design will mold one to be a well-rounded student, acquiring not just the technical skills but also essential skills that will make their job all the more effective. It ranges from creativity, empathy, and communication.
It has a Huge Impact on Everyday Life
Most of the designs are created for the users. That is why providing the latter with the best experience will contribute a lot to a product's success.
Many businesses strive to utilize a user-centric approach where the user experience takes center stage. This makes UX designers some of the most important players in the process, which makes their job extremely valuable and impactful. They can improve the way services are perceived and experienced.
Say, for example, online apps like Uber have become so efficient and convenient because they make the process of getting a ride so much easier. Imagine getting a ride with a few taps on your phone within seconds.
The designers behind this app have successfully determined their potential customer's pain points and provided a solid solution with an amazing user experience.
It Plays A Chief Role in Driving Business Growth
The success of most products in the market is owed to a great user experience. Consumers who enjoyed using a product are more likely to continue using it and even spread the good word to their closest friends.
Whether businesses are making use of an online platform, app, or website, a great user experience can help the business thrive, allowing them to build customer relationships and cultivate trust in the long run. Providing the latter can make a whole world of difference to the way a brand is perceived.
As UX and UI designers, one will know that their work is important and meaningful. Because they are valued within their organization, they are more likely to receive better compensation than other job professions.
It Opens Doors for Career Development
Aside from great compensation and benefits, a career in UI/UX design offers many opportunities everywhere. Most organizations require their expertise, providing plenty of employment offers. They need experts who can help them develop their products to adapt to their ever-evolving needs and behaviors.
Tech companies are becoming bigger in the past few years, so chances of working with some of the giants like Google, Apple, Facebook, Microsoft, and Amazon are within one's reach. Anyone who dreams of designing and creating products with creative input and influence will find the field of UI/UX an apt choice.
It Allows One to Solve Creative Problem
While we've tackled solving problems as UI/UX designers, the solutions created are often beyond technicalities. Most business problems are creative, hence the need for the expertise of UI/UX designers.
They can help improve customer sign-ups, increase conversions and generate sales, identify the weakness of a product or service, and offer sound recommendations to rectify it. A good UI/UX designer will be able to minimize customer complaints and increase satisfaction.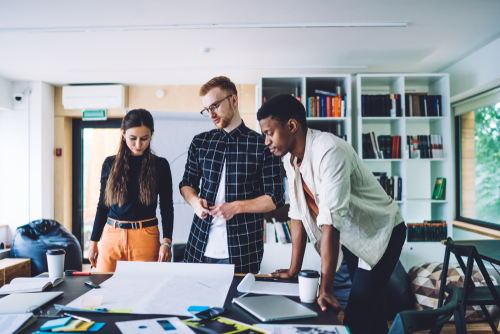 Specializations in UI/UX Degrees
Certain universities and colleges offer a range of UI/UX specializations for students. These options present different challenges and benefits that can make their learning experience all the more worthwhile.
It can also increase their chances of landing more lucrative job positions in the future, as specialized knowledge and skills can favor them considerably, especially in terms of salary and compensation.
Human-Computer Interaction
One specialization for UI/UX Design programs is human-computer interaction. Human-Computer Interaction is a blend of psychology, informatics, and design principles to create intuitive and usable software products and services. This study area is all about understanding how people harness technology, intending to shape how the latter interacts with digital products.
The core of this study is understanding human behavior concerning technology. This is where ideas for high-quality designs and user-centric digital solutions are developed.
Information Architecture
Information is fundamental in many organizations, whether in the public or private sectors. It is often the key element that supports user understanding. Students who study UI/UX design programs should plan, manage, and implement content systems by integrating theoretical and practical components of information architecture.
Information architecture as a specialization often involves courses such as metadata, visualization, system design, and indexing, among many others.
Usability Analysis
This specialization is important if one wants to develop knowledge and skills with a strong focus on the usability aspect of the user experience. Usability analysts make it possible for companies to develop and create user-friendly products by understanding how a user interacts with and experiences the product.
---
The Bureau of Labor and Statistics has assessed that web developers and digital designers have a job outlook that will grow 13% faster than average between 2020 and 2030, making it a solid choice for those who want an interesting and lucrative career path. This is understandable, seeing how technology and digital experience have pretty much dominated everyday life.
Those with a background education in UI/UX design might want to consider forging their professional career around the digital field, where they can find a wealth of opportunities.
Digital designers are primarily responsible for developing and creating a website and interface layouts, along with functions and navigation for usability.
Many organizations, whether big or small and private or public, will need the expertise of UI/UX designers to ensure that they are providing products and services that focus on user experience.
They can find good opportunities in digital marketing, advertising, management, and publishing, among many others.
5 Top UI/UX Careers
Usability Analyst
Usability Analyst Salary: $73,667 on average per year
Usability analysts play an important role in the success of a product. Their job is to facilitate usability testing and communicate the insights they gain from it to the rest of the UX team. Their main focus is on the function of the app or website concerning accessibility and interactivity.
They utilize a range of inspection methods that will allow them to conduct a thorough assessment of particular product usability. They also plan and conduct the test and analyze the results. They are expected to work with the UX research team and develop interface design standards.
Some of the skills required from usability analysts include strong analytical skills, familiarity with interface and visual design principles, verbal and written communication skills, and research and critical thinking skills, among many others.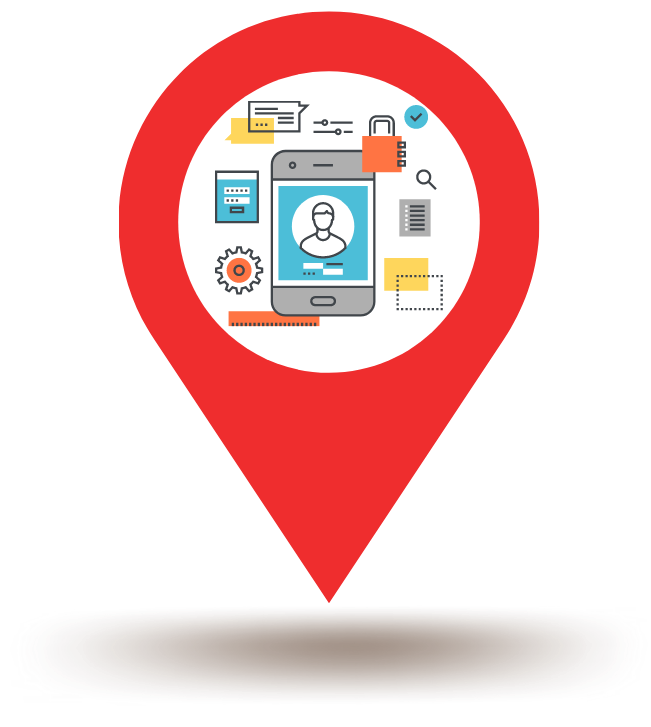 UX Writer
UX Writer Salary: $132,600 on average per year
Users often depend on a written copy to navigate a new product. A UX writer's job is to craft the copy, making sure that users are facilitated throughout their journey. The role combines the elements of user experience design, branding, and copywriting.
A UX writer must understand the needs of the users while incorporating the identity of the brand, including the messaging and the tone of voice.
The microcopy encompasses every user interface point, from CTA buttons and error messages to welcome screens and form fields. Typically, the writer works with the UX research and product teams to ensure that customer pain points are covered and considered. The copy must be concise and easily grasped by the users, mapping out a logical journey across the product.
They also need to have keen attention to detail so that the copy they devise touches on the whole user experience design process. If one has a knack for storytelling and a passion for communicating an idea, this career path is a good fit.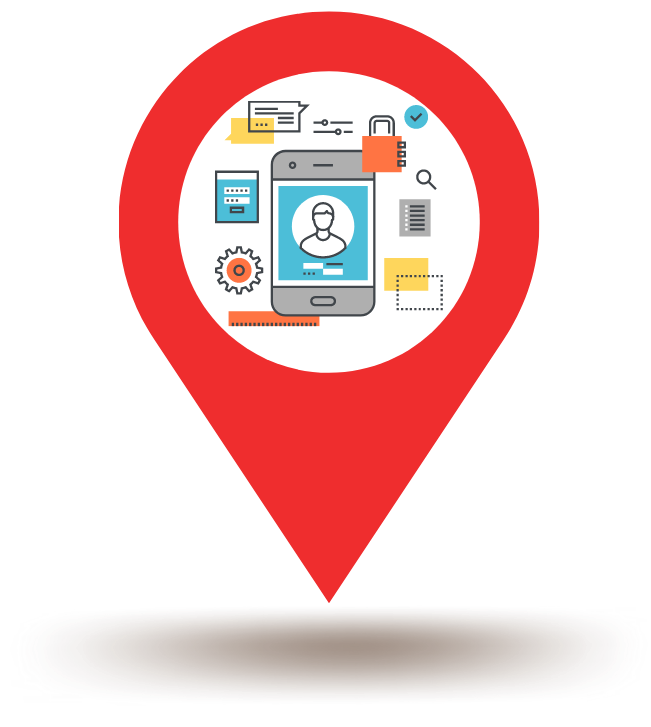 UI/UX Researcher
UX Researcher Salary: $128,682 on average per year
Research is a significant part of the UI/UX design process. Specializing in this field requires a solid understanding of user behavior and their needs, motivations, and pain points.
They come in to ensure that the products and their elements are speaking to the right people. It is part of their job to find and interview prospective customers to gauge their expectations and needs, and these insights will then be communicated to the wider UX team.
What they gather will be used as the foundation of a strong buyer persona, eventually forming a guide through the process of IU/UX design.
Good UX research must be observant and analytical. They need these qualities to conduct thorough research and analysis. They often schedule and conduct user interviews, implement usability tests, organize card sorting exercises, and many more.
They also analyze qualitative and quantitative data and prepare insights that are important in creating user personas, prototypes, and journey maps.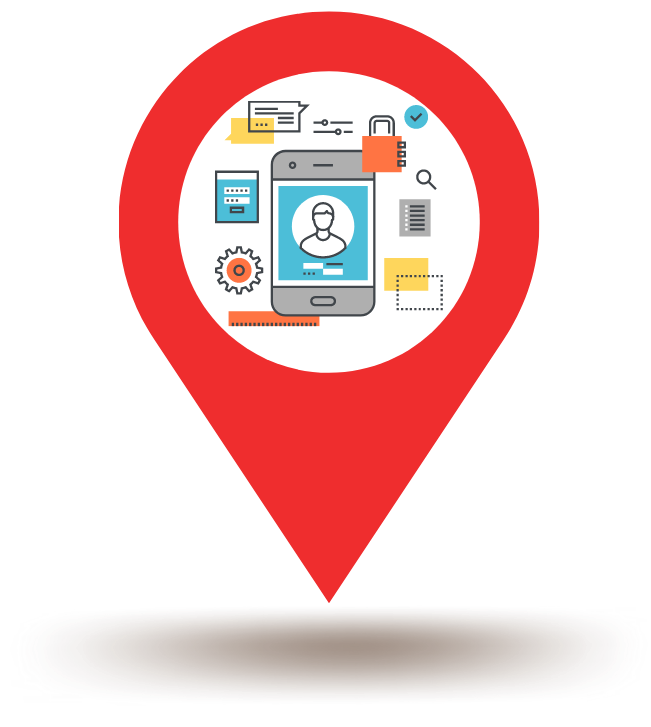 UI/UX Designer
UI/UX Designer Salary: $87 277 on average per year
Beyond designing, a UI/UX designer is tasked to improve user satisfaction by ensuring efficient interface usability in place.
They are expected to translate the brand's identity into a working webpage or app by harnessing language and visual input, from selecting the apt colors and font to positioning the elements of the page and communicating the correct information for the user.
Usually, they will develop a mockup of the website and interfaces and test the user experience, ensuring no issues.
Most UI/UX designers have ample knowledge and skills in Adobe Photoshop, Adobe Illustrator, Sketch, and InVision. They should be able to create wireframes and prototypes. Their ultimate role is to provide the best user experience.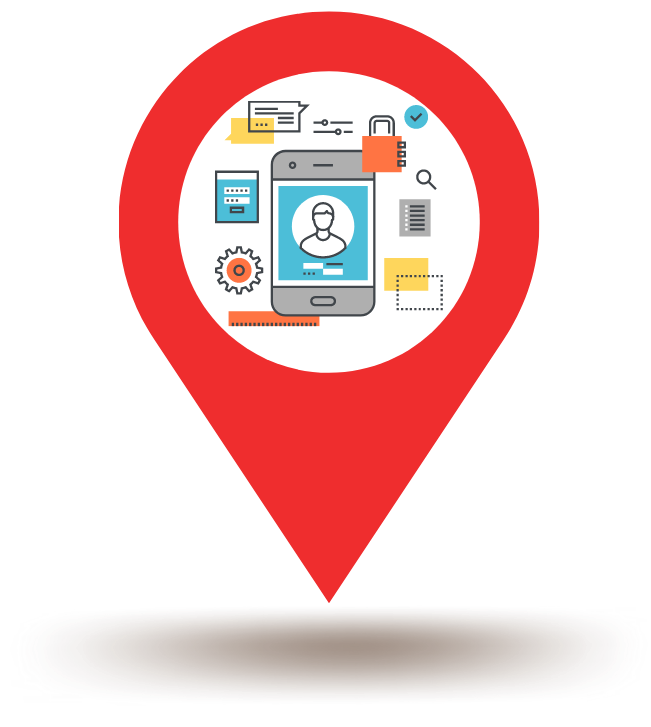 Information Architect
Information Architect Salary: $96,435 on average per year
The way content is laid out across the product is important to its success. Often considered the digital librarian, an information architect makes sure that the content is structured across the website or app properly to provide a positive user experience. Through doing this, users will be able to access information easily in a logical and organized way.
It is their responsibility to ensure that the interaction of users with the existing information architecture is considered, often basing their judgment on the data gathered from usability tests. They are expected to formulate strategies that will serve the needs of the users and the business's goals.
Knowing and understanding what the target user wants and expects from the product is important to set up a sound informational structure integral to the overall site navigation.
Information architects are closely working with product owners to identify product requirements properly. It is part of their job to create site maps demonstrating the content hierarchy across the product.
They are also capable of planning and facilitating user interviews and usability tests. It is not surprising that they are often good analytical and strategic thinkers.
---
Skills Required for A Career in UI/UX
UI/UX often requires one to acquire the necessary training and skills to meet the demands of changing business behavior and customer expectations.
While the skills required tend to be specialized, one can use diverse fields of study in the UI/UX process. This makes the UI/UX field all the more exciting as it can compel one to venture out of designing and utilize a set of varied skills. Here are some of them:
Research Skills
This is probably one of the important skills that an aspiring UI/UX designer should master. Most of their work relies on good qualitative and quantitative data about users, and they can get hold of this through research and analysis.
The process might involve conducting user interviews, observing users either in their natural environment or under controlled conditions, giving out survey questions, and organizing a focused group discussion.
The research process does not conclude with the gathering of data. A UI/UX designer must be able to record and analyze the results.
Technical Skills
Fortunately, most UX designs do not require coding, but basic knowledge of HTML and CSS can go a long way. Most technical skills required from UI/UX designers have to do with wireframing and prototyping.
In wireframing, they work on the layout of the webpage to find what interface elements exist on important pages. This allows them to decide the features to be put on display. They can also omit and position these features in a way that presents them visually.
All of this aims to provide users with the best experience possible, most simply and efficiently. Denoting UI elements is also essential. This includes the CTA buttons, images, and menus. Once wireframing is done, prototyping comes next. This is where knowledge of prototyping tools such as Invision or Marvel is needed.
Technical know-how on usability tests can be handy, too. UI/UX designers must be familiar with test methods like card sorting and heat maps.
Writing Skills
Considered a niche skill, UX writing is greatly required when creating a microcopy. This refers to the user guide, either in voice or reading instructions, that can walk users through the digital product. A microcopy is also a useful element when navigating websites, adding to the overall user experience.
When writing for a microcopy, one must be concise. They should make sure that the copy is useful to the user and reflects the values and tone of the brand.
Communication Skills
An essential part of every job, communication is just as needed in UI/UX design processes. For one, designers are expected to convey their ideas and inputs with clarity, explaining the logic behind their designs.
Most of them are also required to collaborate with their team members, clients, and developers to put their ideas in motion. Good communication skills are important when they are creating and improving products and systems with efficiency and ease.
Analytical Skills
Once the product is created, the next important step is to ensure that usability is working. That is why usability tests are usually done. To ensure this is properly implemented, one needs to utilize analytical skills by understanding percentages, ratios, and numbers.
This involves monitoring data on product usability. This data can help them improve the existing product or get ideas for new products.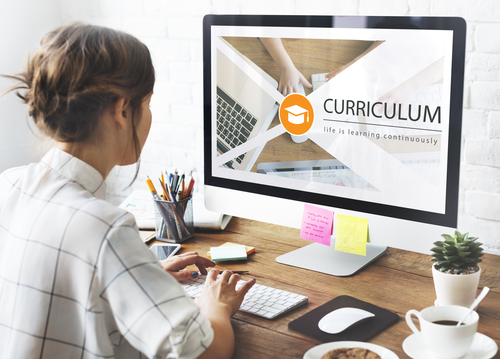 Online vs. Traditional UI/UX Degrees – Any Major Differences?
The nature of UI/UX design allows for innovative approaches when it comes to education. It is more relevant in digital spheres, so it only makes sense that most of the courses and degrees offered closely related to the study of UI/UX are available online. While brick-and-mortar options are still common, many universities and colleges allow distance learning.
Students who want to weigh their options should look at the following important points between a traditional and online UI/UX degree.
Flexibility and Convenience
Students looking for flexible and convenient studying options in UI/UX design will find a suitable choice in online education.
Whether a working student, stay-at-home mom, or a career-driven professional, it is easy to earn an online degree program that can work around their busy schedules. Most online degrees are asynchronous, meaning coursework can be completed at a time most convenient to them.
On the other hand, traditional degree programs often have structured schedules and classes that can hinder one from juggling their studies with work.
Networking Opportunities
Between the two, on-campus degree programs offer more opportunities to connect and build relationships with peers, mentors, and alumni. There are plenty of social gatherings around the campus, not to mention dozens of clubs and organizations that will allow one to meet and build their network.
They get more chances to create lasting friendships, but they can also strengthen their network of mentors who can give them a good head start in the professional world. While it does offer a degree of connection with peers, online education is confined to the digital sphere, with relationships built through the screen.
Inexpensive Option
Both learning methods have their fair share of financial advantages and disadvantages. Traditional degree programs incur additional transportation, board and lodging, and other campus fees. But it does not require on-campus students to shell out more on the internet, devices, and other online requirements.
On the other hand, online education does away with campus expenses. Transportation and accommodation fees are considerably slashed.
Financing Your UI/UX Education
It is usual in most US learning institutions to find financial aid options that can help one fund their higher education. Getting a degree in UI/UX or related fields is no different.
With most tuition fees exceeding $5,000 every year, a college education is certainly expensive, so one will need all the help one can get to earn their degree.
The costs widely vary from state to state. Some states give discounts to residents, while others treat everyone fairly, regardless of their place of residence.
The costs can also go up for those who attend on-campus classes, as this will mean additional expenses for transportation, accommodation, and other fees it incurs. That is why choosing between traditional and online education matters a lot.
Students should not worry, though, because there are various ways to finance their UI/UX degree. Schools and universities seek to make education as accessible as possible. Here are the ways one can avail of financial assistance and support.
Financial Aid Options
Students who are unable to afford their education can search for financial aid options in colleges or universities. Most of the time, this comes in the form of loads, either through the Federal government's efforts or private entities.
Many universities and colleges also offer scholarships and grants. This form of financial aid does not require repayment, allowing students to avoid crippling student loans.
It is always good for students to check available scholarships and grants to fund their needed expenses. Some scholarships can cover their tuition fees or a part of it. Others may even give additional allowance.
There might also be available fellowships from private organizations that one can use as financial support. They can look at tech companies like Adobe and Microsoft, and others to find ample opportunities.
Employee Benefits
Working students and professionals pursuing a degree program can also seek financial support from employer programs in partnership with their universities.
Some companies encourage their workers to seek higher degrees, undergo additional training, or advance their education by offering reimbursement schemes or discount programs. It is a great help for those looking to reduce educational costs.
Work and Study Opportunities
Some students might find job opportunities around campus or even online that will allow them to study while working. This will ensure they have a steady stream of income while they are pursuing their degree program. They can even avoid getting into a debt trap by financing part of their education.
---
OTHER RELATED ARTICLES: