Media Communications involves media material displayed, broadcast, disseminated, distributed, or released to the general public to influence their decisions. It is a broad concept of study that falls under the umbrella of Communication that, in turn, involves mass media, technical communication, and advertising.
An online bachelor's in Media Communication combines the principles of Media Studies and Communication Studies, wherein students learn the fundamentals of writing, creating visuals, and expressing themselves verbally. They are expected to study the history of various media forms and develop communications strategies based on past events and their outcomes.
The Lowdown
Featured Programs
Media Communication online bachelor degrees set you on a path to media and communication occupations in a world connected by technology. This undergraduate program is concerned with creating and delivering audience-specific messages in different forms and across media platforms. Students can become public relations specialists, broadcast reporters, or journalists after graduation.
Methodology
Modern employers in the media sector are on the hunt for Media Communications degree holders from top-rated colleges that feature the most updated curricula and media programs.
We help you find the perfect match with our list of the top online Media Communication undergraduate programs! Each bachelor's degree was picked based on these criteria:
Allows undergraduates to take Media Communications courses online or combine them with in-person classes,
Features a curriculum designed by Media Communication experts,
Prepares graduates for entry-level professional positions in media and communications, or a master's degree,
Provides internships and other opportunities for learning, which increase experience in and out of the classroom,
Offers affordable tuition, transfer credit programs, discounts, grants, student loans, military and veteran benefits, and scholarships,
Connects Media Communication students to a wide network of professionals, helping them build their media connections and join associations early in their careers,
Regionally accredited and approved by agencies in Media Communication.
More information on our ranking process can be found on our Methodology page.
10 Best Online Bachelor's Degrees in Media Communications
Webster University
Online Bachelor of Arts in Media Studies
Webster University's BA in Media Studies major offers a wide range of communication experiences. Media messages are explored in this program across multiple communication platforms and across a range of communication fields. The media studies major emphasizes academic and practical approaches to media, develops a diverse professional portfolio, and hones skills essential to various media careers.
There are countless career opportunities within organizations that utilize and value communication with a Media Studies degree. After completing the Bachelor of Arts in Media Studies online program, online students can create media content for a variety of audiences, platforms, and fields. You are capable of formulating and implementing effective communication strategies that you can share and apply in the firms that you'll work for.
What Makes This Program Unique:
A cutting-edge media production and educational facility, which meets industry standards and has first-in-the-region technology and capabilities, is housed in the School of Communications complex of Webster University. It features state-of-the-art media facilities like a sound stage, gallery, workshop area, photography studio, and laboratories for animation, game design, and video production.
Did You Know?
In this online Media Communication degree, you'll learn to craft and communicate ideas over different types of media, inspiring people to take action.
---
University of Arkansas – Little Rock
Online Bachelor of Arts in Mass Communication
The BA in Mass Communication online degree program at the University of Arkansas – Little Rock focuses on content creation, writing, and media studies as well as strategic communication and journalism. Two concentration tracks are available in this program. Media studies and professional options are both available to students.
In the media studies option, nine hours are dedicated to skills-based courses, while 33 hours are devoted to theory or survey courses. These courses prepare students to enter graduate school or the workforce by developing skills in analyzing how media influence various social systems.
What Makes This Program Unique:
There is no need to wait in line to apply for scholarships at UA Little Rock. ACT or SAT scores, scholarship applications, and official high school transcripts are all considered when awarding scholarships. Funding and eligibility determine awards each year. This makes this online degree even more appealing to some students.
Did You Know?
Special accommodations and accessibility needs are accommodated as best as possible by UA Little Rock.
An advisor will assist students in developing a course of study plan.
Take note that students must have their advisor's approval before beginning any study plan.
---
Louisiana State University
Bachelor of Arts in Mass Communication Online – Public Relations
Students of Louisiana State University's online BA in Mass Communication – Public Relations acquire skills in strategic communication planning and implementation. These are vital in improving a company's relationship with its key constituents. Most graduates of Public Relations programs such as those offered at LSU work as public information officers, communications managers, marketing directors, or PR agents in businesses.
Public relations is developing to incorporate a wider range of cutting-edge tactics for interacting with varied audiences as additional channels for communication become available. Developing relevant, shareable material for audiences with various demands and long-lasting relationships with them is becoming more and more important for public relations practitioners. Acquire an online bachelor's in mass communication at Louisiana State University in order to contribute more to this industry.
What Makes This Program Unique:
Since LSU's professors are regarded as thought leaders in their fields, the online learning environment will be just as fulfilling as a classroom setting on campus. Students can develop significant leadership qualities as well as the skills and knowledge required to succeed after graduation. Furthermore, the alumni network at LSU can assist in opening doors to jobs around the nation in a variety of industries.
Did You Know?
A combination of foundational and specialist PR courses are available in LSU's online Mass Communication with a PR specialization. Students acquire both the theoretical understanding and the practical skills necessary to position themselves for a long-term career in this rapidly evolving field. Additionally flexible and handy, the 100% online education is perfect for working adults or students who want to conduct internships while enrolled in the program.
---
The Los Angeles Film School
Online Bachelor of Science in Media Communications
The Los Angeles Film School offers the online Bachelor of Science in Media Communications online program that will help you develop engaging and unique content that will make you stand out online.
Most marketing departments in companies and businesses are increasingly tasked with planning and producing strategic communications. You'll be prepared to join them as you finish this media communication degree online. Using content across all online media is essential for a communications specialist in the digital age. Finally, you can utilize interactive new media technology to apply traditional methods of mass communication.
What Makes This Program Unique:
Both the powerful computer and software you'll obtain in this program and your enthusiasm for media communications are tools in your arsenal. You will be given the tools and software you need to undergo this media communications degree.
Through their Learning Management System, their educators with practical experience in the field impart their knowledge. With this safe, cloud-based platform, you can access teacher videos, submit assignments, and collaborate with classmates online.
Did You Know?
Their gifted former students have accomplished some really great things. Some of them are active contributors to world-renowned companies such as NBC, Marvel, DreamWorks, and Disney. Join this expanding network and become one of the proactive contributors in the media industry.
---
Arizona State University

Bachelor of Arts (BA) in Mass Communication & Media Studies
The web-based BA in Mass Communication and Media Studies program is made available at Arizona State University. This online degree teaches you about mass communication in the most advanced way. The program aims to provide you with an in-depth understanding of the changing nature, power and influence of media around the world. In this course, you will learn about social media, public communication, and the history of mass communication.
This online degree in mass communication will teach you how the media impacts society. In this course, you will get the chance to examine global issues of mass communication from a number of different perspectives.
What Makes This Program Unique:
Along with taking media and society courses, you'll learn to hone your reading and critical thinking abilities. Depending on your interests, you'll have the chance to look into a number of subjects, such as social media, digital media literacy, racism, gender, and the media, as well as media issues in American popular culture.
Mass Communication and Media Studies majors at Arizona State University can anticipate fascinating and fast-paced jobs in a range of industries, including media production, marketing, writing, editing, and public relations.
Did You Know?
Award-winning professional journalists and top-tier media academics come from all over the country to study at ASU Online's School of Journalism and Mass Communication.
---
Lynn University
Online Bachelor of Science in Media Communication
Get the skills you need to communicate effectively with diverse and international audiences. Choose Lynn University's online Bachelor's Degree in Communication and Media degree. This online program prepares you for advancement in the ever-changing communication and media industries. The program will provide you with a comprehensive introduction to public relations, commercial communication, storytelling, as well as general media production.
Utilize the flexibility of learning with any gadget or go mobile to complete your coursework entirely online. Learn from professionals in the sector, including ex-reporters, producers from well-known networks, product managers, actors, public relations specialists, and screenwriters, who share practical insider information that will give you a competitive edge.
What Makes This Program Unique:
One thing that sets Lynn University apart from the rest is that you will have a dedicated student success manager who will be your main point of contact. They will be with you every step of the way from the admissions and orientations down to academic advising and professional development.
Did You Know?
Expect Lynn University's BA in Communication or Media Communication curriculum to immerse you in a global community, enriched with culture. Also, get ready to receive individualized guidance and assistance from knowledgeable academic advisers and instructors.
---
Brenau University
Online Bachelor of Arts in Communication and Media Studies
In order to become an active member of the communication and media industry today, you will have an advantage by earning a Bachelor of Arts in Communication and Media Studies. You will get knowledge on how to succeed in different professions, including marketing, communications, press release, or public relations. Learn from knowledgeable teachers and experienced faculty who represent different enterprises in the communications and media sector.
After completing this communication and media studies, you can land a job with the following roles:
Data Analyst
Marketing Manager
Public Relations Specialist
Social media Manager
Event Coordinator
What Makes This Program Unique:
In this online degree, you'll study film, creative writing, media writing, and communication theory. Writing and speaking skills can be developed through persuasive and argumentative communication. You will also be able to take a practicum course in radio and audio production. After graduation, you can contribute positively to the ever-changing landscape of communication and media studies.
Did You Know?
Students in this online degree must complete internships in a variety of communication fields, from film and television to marketing and communication consulting.
---
Fisher College
Online Bachelor of Arts in Communication and Media Studies
Fisher College is another reputable institution where you can choose to enroll in an online Bachelor of Arts in Communication and Media Studies program. Their curriculum incorporates courses in communication and public relations, combined with courses in advertising and video production. The course helps students gain a more sophisticated knowledge of how communication functions by taking into account the media industries and their connections to culture and society.
Students develop the abilities to be effective communicators and media literate consumers of educational and persuading messages by placing an emphasis on both theoretical and applied views. Additionally, students who major in Communication and Media Studies are prepared for numerous careers. You'll experience no shortage of communication and media jobs, from corporate communication to nonprofit organizations.
What Makes This Program Unique:
In this online degree, students will learn about the evolving media industry, technology, economics, and legal system. You'll be able to write professional communications like press releases, articles, and blogs. Also, another perk is to master the creation of presentations through effective tools and software.
Did You Know?
The variety of potential careers that a Media Communication major can pursue is quite astounding, whether you want to work in a niche industry like sports or health communication. You can enter the conventional media communication field or explore jobs in the digital media sector.
---
University of Florida
(Online) Bachelor of Science in Media Production, Management & Technology
The University of Florida offers the Bachelor of Science in Media Production, Management, and Technology program online. It enables students to develop strong analytical and communication skills related to traditional and digital media. Many students utilize this online bachelor's degree as a stepping stone toward graduate study or any other higher education. However, if you want to work right away after graduation, this is the best degree that allows you to go into entry-level positions in the field of politics, sports, media, health, and business.
One of the country's top programs in electronic mass media is Media Production, Management, and Technology at the University of Florida. Graduates are prepared to work in media companies as well as businesses, political campaigns, and other groups that use electronic media. Some of the main topics of the specialization in media production, management, and technology include marketing, distribution, audio and video production, and media laws.
What Makes This Program Unique:
There is a program in this major known as UF Online Ready, which offers a limited number of qualified applicants the chance to complete specific prerequisite courses. In this media, management, and technology specialization, you can maximize the many opportunities. Students who graduate from UF Online receive the same elite education as those who graduate from UF on campus, and they will be at the top of the list for top employers.
Did You Know?
You can earn a nationally ranked degree online from UF Online at a fraction of the cost of comparable degree programs. This online degree is listed among the 80 radio-TV programs that are recognized nationally.
---
Southeastern University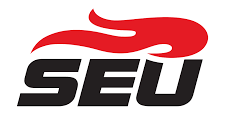 Online Bachelor of Science in Communication and Mass Media
An online Bachelor of Science in Communication & Mass Media is available at Southeastern University. This online degree presents various communication methods across cultural and interpersonal boundaries. In this course, you will learn how to develop persuasive advertising and marketing campaigns and launch press releases.
Journalism, public relations, social media marketing, PR or campaign management, and digital marketing are just a few of the fields in which you'll be prepared with real-world industry experience from faculty with relevant practical experience. You'll be able to positively impact the world when you discover how to match your passion and skills with your calling.
What Makes This Program Unique:
Southeastern University's Communication and Mass Media degree will allow you to convey compelling stories and develop deep connections with people. You'll learn about writing for public relations, corporate communication, print and digital journalism, and other types of writing. You'll hone your research, interviewing, and copyediting abilities. You will learn about the influence and impacts of mass communication and persuasion on people and organizations.
Did You Know?
With the ability to study abroad for communication or visual storytelling, this degree teaches you how to improve your communication abilities for work on a global scale. Internships are another option for extending electives because they provide a chance to network with industry experts and get experience through hands-on training. You have the opportunity to increase your knowledge and skills in digital design by taking technical skills electives.
Difference Between Media Communication and Communication Degrees
There is no doubt that Communication Studies encompasses a much broader range of disciplines than media communication. For one, this includes studies in sociology and health communication. Media communication, on the other hand, is a subfield within Communication Studies. Many universities and colleges offer these two different programs online today.
Whether you study Communication or Media Communication, both allow you to keep up with the newest trends in the industry as well as the technologies used. A degree in Media Communication and Communication prepares students for employment in media-related industries by teaching them to critically analyze how media reflects, depicts, and influences the world.
The content and methodology of media communication courses can vary greatly, but most provide opportunities for both theoretical and hands-on training for a variety of media careers, as well as the analysis of media representations from various angles, such as ethical, political, and historical ones. For instance, students may have the chance to investigate topics like media depictions of race, gender, culture or political situation, in addition to learning practical skills like video production or copywriting.
The slightly more expansive discipline of communication studies investigates human communication in a variety of settings and contexts, going beyond what is commonly thought of as the "media" domain.
Skills Acquired By Media Communication Graduates
Writing Skills
Now is the time to develop solid writing abilities for your profession. The foundation of communication is writing, and marketing depends heavily on content. Additionally, developing strong writing skills is a must, not an option, given the increasing significance of content marketing in marketing tactics. Upon graduating with a media communication degree online, you should have honed your writing skills by now.
Quantitative and Qualitative Research Skills
Great media communicators must have good research skills, both in qualitative and quantitative aspects. Whether you decide to work in academia, the media, politics, marketing, or public relations, your knowledge of research methodology will be a useful asset to employers.
Creativity
This soft skill is a must for media communication specialists. In a communication culture, creativity should be a given. The more creative and strong you become as a communications manager, the more likely you will be to succeed. No matter what barriers or restrictions you face, your creative skills will find a way out of these hurdles.
Media and Marketing
Getting experience in a marketing or media function is one of the finest ways for communications professionals to develop their proficiency. This will not only provide you the chance to hone the writing, creative, and interpersonal skills necessary for a communications position, but it may also give you the opportunity to bring a media or marketer's viewpoint to your position, which may help you comprehend particular audiences better.
Public Speaking Skills
Majors in communications are aware that research and excitement can make the difference between speaking in front of an attentive audience and looking at a roomful of people fidgeting with their phones. Strong public speaking and presentation abilities will be crucial to your career after college, whether you need to present a concept to your boss, moderate a conference call, or just communicate with a consumer.
Leadership Skills
Another soft skill that is very paramount in the media communication field is leadership. It's essential to be a good leader when you lead a group of volunteers or paid workers. A leader must be able to motivate his team, command respect, and command clarity. Your effectiveness will be multiplied many times over as a result of these communication major skills.
Possible Career Pathways for Media Communication Undergraduate Students
Business Reporter
Journalists that cover business typically work for print or internet newspapers. They cover topics such as financial news, significant company news, economic policies, and other government news that could have an impact on businesses. They also cover business-related trends.
Copywriter
Copywriters are responsible for creating content for brands to appeal to their target markets and marketing goals. Copywriting includes writing for a blog, promotional campaign, email marketing campaign, or for brochures. They are part of the marketing department team.
Digital Media Specialist
Communication and information consumption has been transformed by digital media. Digital technologies are being used by digital media specialists in order to deliver their messages online effectively.
Communications Manager
A communications manager is needed by almost every sort of organization, so you can look for a job at a business that matches your own requirements and interests. Every organization or company needs to interact and engage with their audience and market and as the communications manager, you need to apply the right communication strategies.
Brand Strategist
Branding is an important factor for business success. Nowadays, many companies hire brand strategists. A brand strategist is in charge of creating plans to position brands in a particular way. To fulfill the objectives of a brand, they could collaborate directly with a business or an agency. Gaining visibility, repositioning a brand's image, or minimizing the harm caused by an incident or problem are a few of these objectives.
Journalist
If you have the keenness and passion for writing, you're a good fit to become a journalist. Journalists report news and topics of interest to readers. They can work in many kinds of media, including blogs, articles, podcasts, documentaries, magazines, newspapers, and radio stations.
Writer or Publisher
Despite digital media's rise, effective written communication remains a necessity. You can gain writing skills and pave a career pathway as a writer or publisher through your communications degree. Whether you write fiction or non-fiction, many literary firms, media companies, and marketing businesses hire writers.
Public Relations Specialist
A public relations specialist frequently collaborates with a public relations team within an organization to build a more positive brand and image for a business or specific customer. Additionally, many PR agencies provide brand management services to big businesses that want to contract out this aspect of communication.
Social Media Manager
Every business entity now comes with social media accounts. As a graduate of media communication, you can apply and work as a social media manager. In this role, you will implement social media marketing plans.
Event Planner
An event planner creates and organizes conferences, seminars, and events of all sizes. Event planners may work for a company or themselves and their clientele. Event planners come in various forms and have a wide range of skills.
Human Resources Specialist
Since handling people involves good communication skills, you can work in the human resources field. A company's human resources division oversees several aspects of the employee lifecycle. Human resource professionals support staff and uphold business morale.
Digital Strategist
A digital strategist develops online marketing and advertising plans to reach company goals. Similar to social media managers, they focus on digital media. The goal is to increase a company's digital presence and revenue by creating content, social media, and website design plans.
Media Communication Industry Associations
The International Communication Association encourages and facilitates excellence in academic research worldwide to advance the scholarly study of human communication.
The organization encourages the study, critique, teaching, application, and exchange of the concepts and theories relating to human communication on a professional and academic level. They also provide good resources for current media communication students.
The National Communication Association is among the US' largest and oldest national organizations dedicated to advancing communication education and scholarship. This organization aims to improve the media and communication sector's research, instruction, and service activities.
Join this association for journalists and mass communication experts, as their network has already grown to more than 3,000 from diverse fields of media and communication.
The International Communication Association is an international organization for academics engaged in investigating, disseminating, and using all facets of spoken and written communication.
Frequently Asked Questions
What can online Bachelor's in Media Communication majors do after graduating?
The Media Communication industry offers a wide range of prospective job paths. Depending on the specific skill or talent that you have, a lot of job roles await you. Writers, editors, and public relations professionals are among the political communication and media communications professions with the highest annual median wage, says the Bureau of Labor Statistics.
Depending on your curriculum or degree specialization, an online Communications degree may also assist in preparing you for more technical, hands-on jobs. Some graduates work as broadcasters, sound specialists, and video technicians. Moreover, a media communications degree can help you acquire in-demand skills useful in various positions, but it does not guarantee a set income or career opportunity.
Can you get an accelerated Communications bachelor's degree online?
With the plethora of online Media Communications degrees available online, you can find accelerated ones. Many degree seekers are already working adults and would want to complete a program quickly. It is in this situation that an accelerated education can be helpful. A degree in accelerated communications can be earned online in as little as three years.
However, note that these programs usually come with prerequisites. Often, you need a degree or transferable college credits to begin. Enrolling in a full-time program, getting the right credit hours, getting financial aid, and understanding tuition rates are all things your academic advisor will help you with.
How much money do online Bachelor's in Media Communication graduates earn?
Students thinking about pursuing a Bachelor's in Media Communication program may consider their potential earnings highly, so it is crucial that they thoroughly investigate these figures before committing to a degree. Salaries vary widely depending on experience level, company type, job title, and geography.
For example, if you pursue a career in journalism, the Bureau of Labor Statistics shows that the median salary for this work is $48,370 in May 2021. On the other hand, business communication and marketing managers earn an average yearly salary of $127,150.
Summary Points
Graduates with a major in Media Communication frequently interpret and react to cultural trends while producing or editing material for various media platforms. This field can provide many professional and creative options, a range of potential jobs, earnings that range, and a growing job market, making a degree in Communications worthwhile for many people.
An online Bachelor's in Media Communication can help you develop useful skill sets in almost any field. Some graduates of media communications programs who appreciate the marketing components become public relations specialists.
As a Media Communications major, you can develop and create textual, visual, and oral kinds of information. Additionally, you can educate yourself on the laws and guidelines.
---
Additional Information: