Although the crime rate in the US has long been declining since 1992, data still shows a 395-cases-per-100,000 ratio. Computer forensics professionals—whose job is to examine seized devices, such as laptops and cell phones, for important data—are crucial to the investigations conducted in real-life and virtual settings.

By enrolling in an online bachelor's degree in Computer Forensics, you help uncover evidence of crimes and, in effect, solve them and prevent them from occurring. The job prospects are great, too, as Forensic Science technician jobs in the crime-fighting industries and law enforcement agencies are projected to grow 11 percent.
The Lowdown
Featured Programs
An online Bachelor's in Computer Forensics may be your ticket to a new career combining your passion for criminology and computers. Prospective students can look forward to solid foundations in cybersecurity, computer forensic technology, computer information systems, computer science, investigative practices, and criminal procedures.
Throughout their undergraduate years, Computer Forensics degree program students develop a broad range of technical skills that can land them diverse job opportunities.
Methodology
We help you find the best online Bachelor's in Computer Forensics program! Our list of reputable Computer Forensics schools offers today's best degrees online—each of which was selected using these benchmarks:
Emphasizes learning convenience with online and hybrid program formats,
Facilitated thru Learning Management Systems that host live discussions and asynchronous lectures,
Features online or hybrid coursework emphasizing the principles of computers, information technology, and criminal justice, preparing students for a master's program in Computer Forensics or a job in the field,
Taught by faculty members with terminal degrees in Computer Forensics or industry professionals with substantial investigative experience,
Prepares students for virtual and real-life crime investigations through internship opportunities,
Offers financial aid options and scholarships for online students, along with military discounts and transfer credits,
Regionally accredited by academic agencies that establish and promote high teaching standards.
Please read our Methodology for a detailed discussion of our ranking process.
10 Best Online Colleges with Online Degrees in Computer Forensics
Champlain College

Online Bachelor of Science in Computer Forensics and Digital Investigations
Considered an expert in digital forensics, it's a good decision to choose Champlain College when enrolling in an online Bachelor's degree in Computer Forensics and Digital Investigation. They have the perfect program for those seeking career advancement in this critical field, combining advanced technology and a high-quality curriculum. All these will enhance your career prospects and make you stand out.
Champlain has an active partnership with DC3. Due to this partnership, online students can graduate faster and land their dream jobs after graduation from expedited programs. Furthermore, there are many benefits to such a partnership. Students can gain credentials from DC3 without having to pay additional fees.
Champlain's online digital forensics program graduates receive industry-worthy certifications that can boost careers in both the public and private sectors.
What Makes this Program Unique:
The Computer Forensics program faculty consists of highly experienced, highly sought-after instructors who have worked for top organizations and served as thought leaders in their fields. Today's businesses and agencies depend on them to build the best forensics investigation programs.
Did You Know?
In 2006, the US National Security Agency and the Department of Homeland Security gave Champlain the National Center of Academic Excellence – Cyber Defense Education distinction. Since this institution has been renowned for its computer forensics teachings and training, the Defense Cyber Crime Center Air Force Office of Special Investigations also awarded Champlain College the National Center of Digital Forensics Academic Excellence designation.
---
Stevenson University

Online Bachelor of Science – Cybersecurity & Digital Forensics
Stevenson University offers the web-based Bachelor of Science in Cybersecurity and Digital Forensics program. These courses prepare working professionals for a career in this critical field by providing them with the fundamental skills and knowledge they need. Students in this online bachelor's degree program will learn how to defend organizations from crimes and cyberattacks.
What Makes this Program Unique:
One of the unique features of Stevenson University is its Prior Learning Program. This means undergraduates can receive credits for their previous work and life experiences. They offer an online Bachelor's degree in Cybersecurity and Digital Forensics that will prepare you to excel in various skills. You will learn to create policies related to cybersecurity. You can monitor network infrastructure to prevent cyberattacks and perform risk assessments to protect information assets.
Did You Know?
Stevenson University offers partnership tuition rates, so some people partnered with organizations, community colleges, and hospitals can take advantage of these special rates. With Stevenson University Online, no hidden fees are associated with your education. Financial aid packages are also available to those who qualify. As for transfer credits, you can transfer up to 70 or 90, depending on the accredited school you came from.
---
Strayer University

Online Bachelor of Science in Criminal Justice: Computer Forensics
Strayer offers a Bachelor of Science in Criminal Justice: Computer Forensics degree program to help prepare students for careers in criminal justice. Collect, analyze, and preserve digital evidence using data and computer forensics education.
Computer forensics graduates will become familiar with the basics of investigating computer crimes. To prevent data and information breaches, they will investigate how criminals identify and exploit network vulnerabilities and develop countermeasures.
What Makes this Program Unique:
This online degree will teach you to identify and investigate computer-based crimes to facilitate criminal prosecutions and civil proceedings. You will also be trained in methods for preventing cybercriminals from infiltrating your computer system. Lastly, you'll learn to create strategies for protecting an organization's network. The teaching demands of each subject matter and the course objectives determine the class size.
Did You Know?
The computer forensic program offerings cover various topics related to information technology and computer network security, including in-depth analysis and hands-on work. You'll graduate with a keen knowledge of criminal behavior and more.
---
Keiser University

Online Bachelor of Science in Computer Forensics
Keiser University proudly offers its Bachelor of Science degree in Digital Forensics and Incident Response degree program. With this online degree, you will be prepared for a rewarding career in cybersecurity and forensics. By graduating from this program, you'll be able to identify the sources and risks of cyberattacks and develop preventative strategies for public and private organizations of all sizes.
For businesses and governments to maintain security, it is essential to keep data safe from threats. By earning a Bachelor of Science in Digital Forensics and Incident Response from Keiser University, you can put yourself on the fast track to success and fulfillment. You will be hired by IT leaders and crime-fighting agencies all around the world.
What Makes this Program Unique:
This can be taken 100% online, requiring zero on-campus attendance. The student-support emphasis infused into every program is complemented by the convenience and flexibility of pursuing a degree on a schedule that works for any busy adult.
Did You Know?
Upon completion of the Bachelor of Science in Digital Forensics and Incident Response program, students will be updated about the latest developments in digital forensics. You'll learn to investigate cyber threats using emerging forensics techniques and gather threat source data. You can develop all the technical skills required for computer forensics professionals.
---
Pace University

Online Bachelor of Science in Professional Technology Studies: Computer Forensics
An online BS in Professional Technology Studies with a Computer Forensics concentration is made available at Pace University. This online degree equips students with a solid understanding of criminal justice systems and cybercrime, as well as a strong foundation in information technology. A virtual lab will provide students with hands-on experience in solving cybercrime and developing computer network security plans.
Pace's faculty use their industry expertise and tenure to provide students with realistic problems and solutions that are applicable for major corporations to develop and implement.
What Makes this Program Unique:
At Pace University, you will tackle real-world problem-solving strategies that their faculty have applied in the field first-hand. In addition to highly qualified and dedicated faculty members, their online instructors are forensic investigators, industry experts, and telecommunications specialists. You can learn all the nuts and bolts in the computer forensics field.
Did You Know?
In this computer forensics degree, you can gain hands-on experience, participate in networking technologies, and grow your network and connections in the computer forensics world.
---
Bay Path University

Online Bachelor of Science in Digital Forensics and Incident Response
For those who want to be computer forensic investigators, Bay Path University designed its online Bachelor of Science in Digital Forensics & Incident Response degree program for you. With today's cutting-edge technology combined with real-world scenarios, their program sets graduates up for immediate industry success. With this degree, you will learn about incident response, computer forensics, and cybersecurity.
Ethics is important for computer forensics which is why you will be trained to gather data and information with confidentiality, integrity, and availability. Expect to hone your skills in crime investigation, mobile forensics, malware, insider threats, forensic acquisition, and evidence management.
What Makes this Program Unique:
Their goal at Bay Path University is to prepare women for careers in cybersecurity. They help women graduates succeed in this industry through their degree programs and partnerships.
Did You Know?
As you enroll in this degree, you can share your ideas and learn from classes that are kept small. You'll be able to maximize learning experiences with industry leaders. You'll also partake in a leadership series program called We Empower Learners and Leaders (WELL).
---
DeVry University

Online Bachelor of Science in Computer Forensics
DeVry University is another reputable school that offers an online Bachelor's Degree in Computer Information Systems with a Specialization in Computer Forensics. You can reveal your inner tech detective by learning how to formulate and test the theory about how cybercrime is committed by practicing deductive and inductive reasoning skills.
With DeVry's Computer Forensics Degree Specialization, you'll gain an understanding of technology and how it works in today's workplaces through their unique Tech Core curriculum. Tech Core is a great place to learn about software, information systems, engineering technology, and more. In addition to learning computer forensics concepts, you'll build a broader skillset that you'll be able to use quickly in the field.
What Makes this Program Unique:
This online degree aims to teach you how to recover lost data, unencrypt files and provide court-ready evidence of computer forensics software applications. Digital evidence laws and ethics, along with leading computer forensic software applications, will be covered in this degree. Also covered in the specialization are ways to recover and gather evidence such as erasures of files and emails and use them to prepare court reports.
Did You Know?
Get hands-on experience with Internet of Things (IoT) technologies, cloud computing, and software in DeVry's cutting-edge online learning systems. They offer several tech programs that prepare students for industry-recognized certifications. A $300 reimbursement is available for qualified students who attempt an exam across a wide range of certifications.
---
Dakota State University

Online Bachelor of Science in Cyber Leadership and Intelligence: Digital Forensics
If you're looking for a degree that combines cybersecurity and leadership, you can enroll in the online Bachelor of Science in Cyber Leadership and Intelligence (CLI) Digital Forensics degree from Dakota State University. By focusing on digital forensics, you will learn about world affairs while gaining knowledge about world affairs.
Investigate how operating systems affect computer operations through this degree. Get a basic understanding of networking issues. Understand the foundations of computer forensic investigations in the public and private sectors, and investigate portable devices' impact on digital forensics. There are options to take minors that can supplement your computer forensics degree. You can choose between sociology, history, cyber operations, or a foreign language.
What Makes this Program Unique:
Choosing a career path at CLI is easy. The program provides you with the skills necessary to succeed in a wide range of careers. Become a digital forensics investigator or an information security analyst with a focus on digital forensics. But you can also proceed to law, education, or pursue a master's degree.
Did You Know?
Current military members have access to DSU's CLI program online and on campus. Those who are currently in the armed forces will be able to take advantage of discounted tuition rates and scholarships. As a military friendly school, DSU has been recognized by the Military Times since 2012.
---
Utica University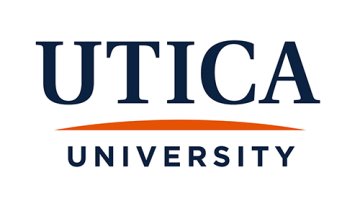 Online Bachelor of Science in Cybersecurity: Digital Forensics and Incident Response
Utica University's online Bachelor of Science in Digital Forensics and Incident Response falls under the umbrella of its Cybersecurity program. This program will provide you with the knowledge and skills needed to investigate cyber-related incidents.
As part of this specialization, you will be able to combine computer science with computer forensics, learning how to safely and ethically gather digital evidence, recover data, and organize digital images to help law enforcement prosecute cybercriminals. As you learn vulnerability assessments, cybersecurity scripts, and Python programming, you'll also learn how to prevent attacks and strengthen an organization's network.
What Makes this Program Unique:
Develop your cybersecurity skills and become a better cyber defender with this online degree. Cybersecurity courses at Utica University include RangeForce, which simulates real-world cybersecurity battles using cloud-based technology. By playing gamified activities, you'll conquer threats, defeat hacking simulations, and perfect your strategy.
Did You Know?
Upon graduation from this specialization, you will be prepared for entry-level security positions in industries like law, health care, or private corporations. Your resume and social media platforms like LinkedIn will look impressive with unique digital badges earned from completing each Learning Path.
---
Oklahoma State University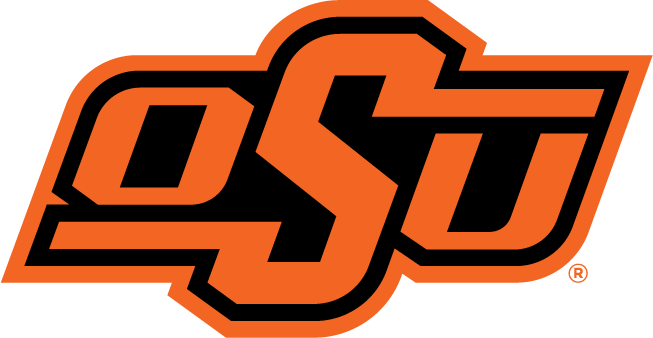 Online Bachelor of Science in Computer Forensics
Oklahoma State University offers an online Bachelor of Technology in IT-Cybersecurity & Digital Forensics. This fully online program prepares students to contribute to many IT companies. You can be trained to protect computer systems, networks, and computer networks from digital threats and cyberattacks. The demand for computer security professionals and computer forensic professionals is rising rapidly in this technological world. Now's the time to enroll at OSU and get trained through this online degree.
A wide range of cybersecurity and IT topics are covered in this Cybersecurity & Digital Forensics online program. Students learn how to leverage tools for solving security issues through hands-on learning and practical training that ranges from programming to databases.
What Makes this Program Unique:
OSU's Cybersecurity & Digital Forensics concentration provides students with rigorous coursework that allows them to develop the skills necessary to protect digital data and have a deep understanding of cybersecurity fundamentals. Through the program, you'll be able to solve real-world problems.
Did You Know?
Information technology and cybersecurity instructors at OSU have extensive real-world experience. Faculty members teach the latest industry standards and best practices based on real-world experiences. Furthermore, you can always have a close mentorship relationship with professors and advisors. They encourage students to get hands-on experience which deepens their grasp of concepts and knowledge learned in class. Lastly, this online degree offers and promotes internships for optimal learning.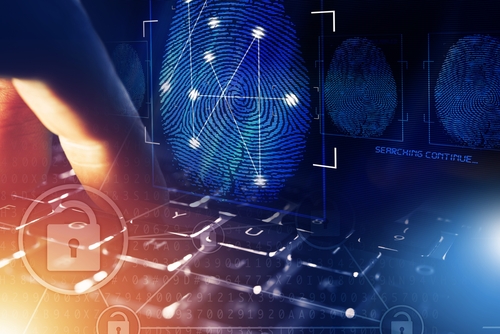 Fundamental Skills to Pursue a Career in Computer Forensics
Digital forensics requires different skills which are necessary in the industry, in companies, and while working with teams. Discover if you have the skills to be a computer forensics investigator by understanding the following skills:
Communication Skills
A nontechnical individual must understand technical terms and procedures, which means as a computer forensics expert, you need to effectively be able to get the message across. Oftentimes, computer forensics needs to speak in court. Investigators who work in digital forensics must explain complicated technical terms and procedures to judges in simple terms while maintaining the accuracy of the issue and technique.
Technical Knowledge
Computer Forensics jobs primarily tackle technical and computer-related things. To identify and respond to security breaches and network hacks, you'll need to work across various technologies, such as computers and mobile devices. Hence, you need to be tech-savvy.
Keen Attention to Details
In order to be an effective investigator, you must pay attention to every detail. Understanding, speculating, and analyzing an attack requires an investigator to think from the attacker's perspective. As an effective forensic investigator, you need to be observant and place close attention to all variables in the crime scene. You must gather all evidence and check the scenario from different angles.
Cybersecurity and Computer Forensics Know-How
Computer forensics and cybersecurity are separate fields, but they're closely related, which means it goes to say that you need both these skills and knowledge. You'll need a solid understanding of how criminals compromise systems and how cybersecurity professionals prevent such attacks in order to effectively solve digital crimes.
Lifelong Learning
Continuous learning is important in the field of computer forensics. After all, technology is rapidly evolving, and computer forensics specialists must keep up with the changes. Attackers will always improve their attack methods in response to new discoveries and developments in existing technology. Moreover, one must be willing to learn new things, new technologies, and new skills constantly. In order to keep up with the changes, you must be a lifelong learner.
Analytical Skills
A career in computer forensics requires a natural aptitude for analytical thinking. Analytical skills are essential for finding crime patterns and discrepancies. You will gather data for evidence and you need to dissect, observe, and analyze them to come up with a conclusion for the crime.
Online Bachelor's in Computer Forensics: Common Courses
Malware Forensics
Throughout this course, you'll learn how various organizations and businesses combat malware around the world. The students learn how to establish infection timelines, as well as how to use various detection techniques.
Digital Forensics
A variety of forensics tools and techniques are covered in this course. Among the topics they cover are investigative methods, which include collecting evidence and reporting it.
Introduction to Operating Systems
Throughout this course, you will thoroughly understand different operating systems. Each system's structure and functionality are explained, as well as methods for running multiple virtual machines on the same operating system.
Cybercrime
The study of computer forensics involves the study of cybercrime investigations. Hence, the cybercrime course is usually a prerequisite for this major. In this course, a thorough investigation is conducted using professional standards, and digital evidence is examined by the students.
Cybersecurity and Malware
Students studying computer forensics will study a variety of cybersecurity topics, including malware functionality. This course helps learners identify and prevent malicious attacks.
Network Security
Students learn how to protect themselves against common network threats in this network security course. Topics like security protocols or cryptography are all covered in this subject.
Digital Forensics Investigation Techniques
A hands-on experience involving the tools professionals use to analyze digital evidence is provided to computer forensics students. This course teaches students how to use a variety of software tools and build their skills.
Digital Privacy
This course examines the ethical and legal issues surrounding privacy in the digital world. As part of the course, Data Privacy Officers will be trained and certified to design, implement, and oversee policies related to data privacy.
Criminal Law and Public Policy
This criminal law course also covers jurisdiction and criminal psychology. A big-picture view of crime may also be explored in this course as well as theories, causes, and possible solutions. Rather than focusing solely on the technical aspect of computer forensics, learners typically encounter this course within larger computer forensics programs.
Tips to Become a Computer Forensics Investigator
It requires specialized skills and experience to work in digital forensics! Consider the following steps in order to become a computer forensics investigator:
Get education.
The first step toward pursuing a computer forensics career is to get educated. You can get a great start in this field by earning a bachelor's degree in computer forensics, computer science, or cybersecurity. These computer-related majors will enable you to sharpen both technical and soft skills required by modern employers today. As a digital forensics investigator, you'll gain knowledge and education in programming languages, cybersecurity, and operating systems.
Pursue diverse learning opportunities.
Learning opportunities are important for pursuing your career in computer forensics.
Consider internships, fellowships, or part-time jobs while enrolled in an online Bachelor's in Computer Forensics. Gaining on-the-job experience and building up your skills in computer forensics can be achieved through these experiences. Once you have graduated with your bachelor's degree, such experiences can be valuable on your resume, since employers typically prefer to hire candidates who have worked in the field before.
Gain actual experience.
Finally, when you complete your online Bachelor's in Computer Forensics, you can gain actual work experience. Whether you'll work in an entry-level or middle position, actual work experience will make you pave your way to better pay and positions in computer forensics. You can apply to work first as a cybersecurity assistant or an IT specialist to gain technical knowledge that will prepare you for digital forensics when you are finally ready.
Become certified.
A professional certification in computer forensics is not a requirement to become a computer forensic investigator, but it may help you legitimize your abilities. One important certification that you can apply for is the Global Information Assurance Certification (GIAC). Certificates like this can help your job search and prepare you for a career in computer forensics.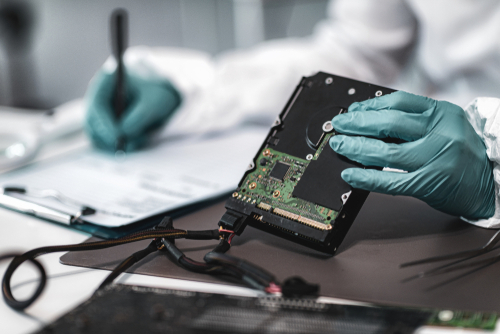 Frequently Asked Questions
What is required for an online Bachelor's in Computer Forensics?
Degree requirements in computer forensics emphasize forensic studies and computer technology. For instance, you need to study courses such as operating systems, cybersecurity, criminology, and programming languages. As a computer forensics student, you must have the commitment and interest in learning about computer operating system forensics and criminal justice.
Critical thinking skills and an understanding of common computer programs are essential. A concentration or internship may also be required for certain programs. Your resume will be more competitive if you have these criminal investigation experiences and become a certified forensic computer examiner.
Is there a good demand for graduates of Computer Forensics degrees?
Many tech-based career options are available to computer forensics graduates once they enter the workforce. Due to the technical skills that you gain, you can enter the technological field while landing computer and tech jobs. But due to the increasing reliance on digital tools by businesses and governments, cybercrime has become a major concern. This means as a computer forensics graduate, you can even become a more important asset for many employers and businesses today.
If you're worried about the demand for the computer forensics field, the Bureau of Labor Statistics forecasts a 35% growth in jobs for information security specialists in the next decade. Computer forensics professionals can work in different settings such as nonprofits, governments, private businesses, healthcare, law, and education fields.
What are the usual online Bachelor's in Computer Forensics program requirements?
Online Bachelor's in Computer Forensics vary in terms of course requirements and duration. Depending on the college or university you choose, these online programs usually have a range of 120 credit requirements which run for four years.
Typically, students must submit transcripts from their high school and undergraduate studies. In some cases, some schools require ACT or SAT scores. An essay, letters of recommendation, and application fees are also some usual admission requirements.
Summary Points
A Computer Forensics degree teaches students how to analyze computer hardware and networks to locate cyber attack sources. Digital evidence is collected and compiled by some degree-seekers for use in criminal investigations.
In particular, Digital Forensics graduates are often focused on investigating white-collar crimes. Cyberattacks are also assessed and responded to by them.
The public and private sectors offer a variety of career opportunities to computer forensics graduates. Among the most popular jobs are those involving information security analyst, malware analyst, and forensic computer analyst. Others become information security analysts or specialize in mobile device forensics.
---
Additional Resources: