Academically, college students can expect a very stressful environment. On the flip side, however, college is a time for students to try new things and meet new people. Going out, having a good time, and creating memories are all critical aspects of college life. For this reason, finding a school where the campus culture stresses enjoyment is vital to some students.
The difficulties of college life are relieved by socializing. Connecting with other individuals is especially vital for incoming students as they acclimate to the realities of new living arrangements and relationships.
Featured Programs
Challenges such as these are compounded by the pressures of learning to manage your daily life. Reaching out to people might help you feel less lonely and increase your chances of developing solid social skills, which you'll also need in the workplace.
And remember, not all learning takes place in a lecture hall or classroom. Engaging and blowing off steam in college pubs, where you can share mutual interests with people who share your interests, is also possible with an active social life.
Participating in such groups allows you to explore hobbies and interests with like-minded people while also letting you unwind after stressful classes.

For many students, colleges with town pubs provide the ideal balance of excitement and academics. These college locations offer the best social life for students, from tailgating to campus clubs and campus or nearby pubs.
Some schools have their pub or bar to encourage students to work hard and play hard, resulting in a rewarding and productive college experience.
The best colleges with pubs are in larger cities or where a considerable percentage of the town's people attend the college for the sake of this ranking. These schools usually have a large student body, a strong Greek community, and various pubs nearby.
Students form lifetime bonds via regular socialization that pay off in unexpected ways – often long after they leave the classroom. After all, social life contributes to student success in college.
Moreover, there is a common misconception that universities with pubs affect student performance poorly. We say otherwise. Regarding the quality of education at these schools, one should take the rankings with a grain of salt. However, it could make a big difference in students and what they want out of college.
RELATED: Ways To Fight Stress In College Life
INTERESTING READ: 10 Habits For Your Mental Health In College
---
Many top-ranked academic institutions in the northeast, such as the University of Pennsylvania and Harvard University, are recognized for their vibrant party scenes at town pubs and school parties. This institution has even risen to the top of party school rankings.
This type of school is recognized for its "work hard, play hard" attitude and is an excellent choice for academically motivated students who also enjoy having fun.
Below are the 29 best college town pubs in the Northeast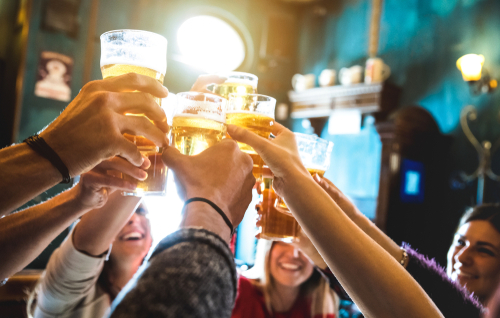 Best College Town Pubs in the Northeast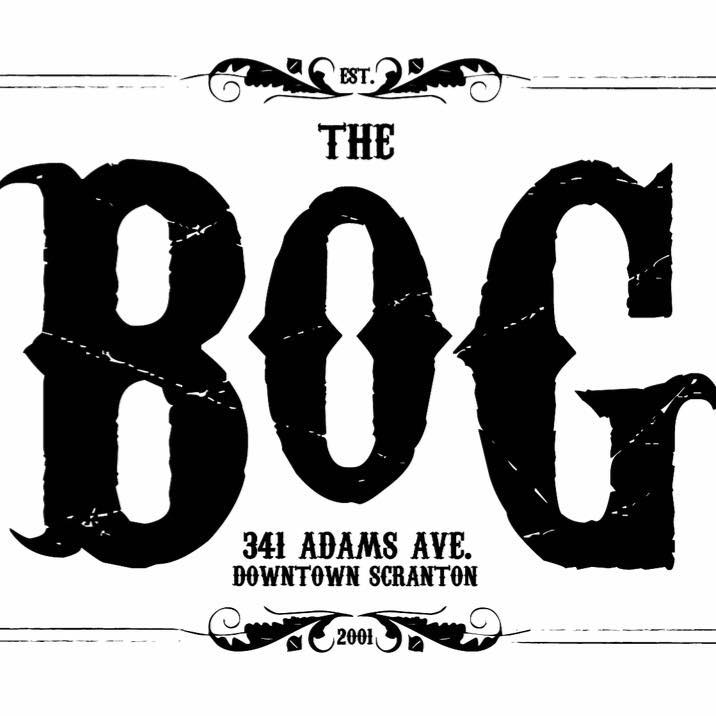 The University of Scranton has over 3,600 undergraduate students who get a transformative liberal arts education. Their programs, which have a long history of academic distinction, are taught in small classes by experts in their fields.
Every part of a Scranton education is designed to assist students in achieving their goals. In this school, students are both challenged and supported at the same time.
Scranton University is a big party school. There's no party like a Scranton party, they say! Aside from that, students with a Scranton student ID can ride the bus for free, which brings them to several commercial areas, including movie theaters. A mall and other eateries are also within walking distance.
This university is consistently ranked among the best universities in the country for its education and has one of the best student pubs in the area.
Because of its laid-back environment, drinks, and good times, The Bog is a popular hangout for University of Scranton students. Local bands provide live music and entertainment at The Bog.
The Bog does not have happy hours. However, it does have a selection of up to thirty-four different beers. The Bog hosts trivia night on Thursdays for anyone who wants to have a fun time while drinking a few drinks.
---

The University of Pittsburgh, in the 2020 US News & World Report Best Colleges rankings, was included in the top 20 public colleges and universities. While it keeps a reputation of being one of the best schools, some students here like to party, too! However, this university has a proportionally small Greek life.
The school is close to Hemingway's Café, Pittsburgh City Paper's finest college pub if you love to party.
Hemingway's is a massive hit among Pitt students, and the bartenders are well aware of it. Guests at Hem's will find several sweet but potent shot pitchers with names inspired by university culture on the cocktail menu.
Pathfinder, Sweet Caroline, Cathy on Acid, and Oakland Zoo are among the most popular Pitt-themed pitchers.
This cafe-pub is the go-to venue for live music, pub trivia, and Karaoke at Pittsburgh University. Everyone will love this pub's ultimate American dining experience while listening to your local live DJ spin.
Although they feature bar discounts Monday through Saturday, Hemingway's is closed on Sundays, such as $2 Miller Lite drafts or $5 pitchers. They provide 36 different draft beers, 24 hours of happy hour, and TV and sports bundles for anyone hoping to watch college basketball or football.
Hem's understands that some drinkers are not a fan of sugary drinks. But the place can still satisfy beer enthusiasts while remaining faithful to its Pittsburgh and Pennsylvania traditions.
Yuengling Lager or Yuengling Black and Tan, both made in Pennsylvania, are available for youngsters who do not like sweet drinks.
---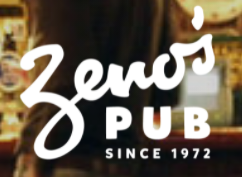 College can be stressful, especially when you're attempting to find last-minute apartments near Penn State. It would help if you let go of your troubles, take a break, and let loose now and then.
Although Pennsylvania State University isn't the best "party school" on the northeast side, it does feature one of the top college pubs.
Zeno's Pub is close to PSU, a campus-area tavern known for its extensive range of international beers, pub fare, and live music. This pub has been all about hanging out and partying since 1972! Students, locals, and even visitors spend their time in this pub – enjoying life and socializing.
Zeno's Pub is a favored hangout for Penn State students who enjoy beers and live music. Live music is performed at Zeno's for patrons to enjoy while sipping their creamy Guinness every week.
They have one of the largest beer collections in State College, with beers from all over the country, including DuClaw, Dogfish Head, and their Rye brews. They provide up to twelve happy hours every week, twenty-four different beers.
Don't worry if beer isn't your scene. Zeno's not only has a terrific drink menu, but it also has a great atmosphere. They have TV/sports packages for anyone hoping to watch college basketball or football.
It's an excellent pub for beer drinkers who want to pair their beverage with a delicious soft pretzel.
---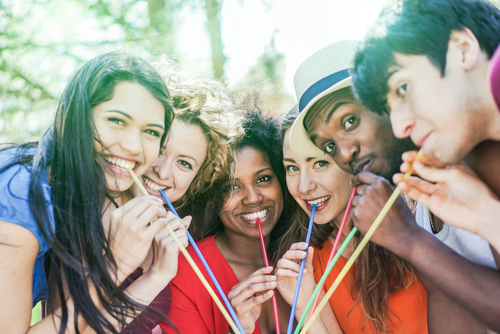 The school is within 15 minutes from the shore, an hour from the mountains, and Boston, making the world the Wildcats' oyster.
The weekends are wild here, with everyone going out pretty much every Thursday, Friday, and Saturday night. Because of the town's modest number of bars, the age limit is quite well enforced.
Durham has a reputation as a party town with its abundance of pubs and restaurants, and UNH is a party school. Libby's Bar and Grill is one of the most popular college pubs among students. It is a popular hangout for the University of New Hampshire in Durham students.
It offers up to nine hours of happy hour per week, as well as fifteen different beers, live entertainment, music, and games, as well as TV and sports packages for those who want to catch up on the latest college football or basketball game.
Chicken wings, quesadillas, soups, nachos, spinach dip, waffle fries, salads, and, of course, burgers are all on the menu at Libby's Bar and Grill.
Libby's transforms into a nightclub for individuals looking for a location to go out late at night. Libby's has live music and a dance floor with a laser light show every Thursday through Saturday from 9 p.m. until closing.
If you are a cash-strapped student, you will love it here! Plenty of deals to choose from.
---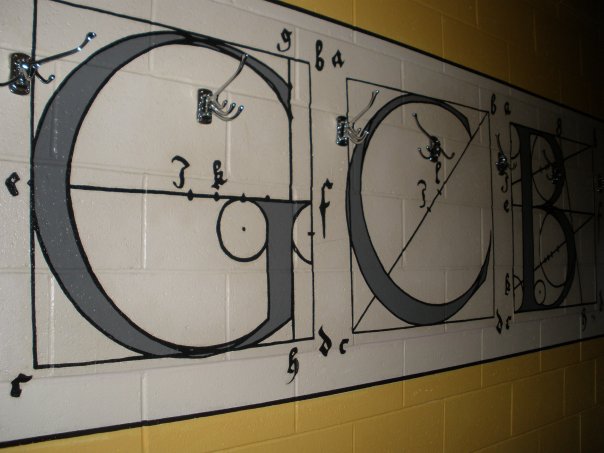 You would not expect an Ivy League school to make our list of the best college with college town pubs. But being that Brown University is a big institution, it has earned its party credentials. Brown University's challenging curriculum puts students under constant stress.
Most of the time, these kids' parents put even more pressure on them by looking over their shoulders to make sure their money is being spent wisely.
Students need to release stress, and the majority of them find it in the bottom of Vodka, Tequila, and beer bottles. Brown University in Providence, Rhode Island, is close to local pubs and nightlife, but you don't have to leave your campus to have a good time!
The grounds are cluttered with parties, and with the strong presence of Greek life at the institution, this is unlikely to change very soon.
The Grad Center Bar in Providence, Rhode Island, is a gathering place for Brown University's academic community. The Grad Center Bar is an integral component of the Brown University community listed as a "resource." Pool, beer, sports evenings, game nights, and bar food are available at the Grad Center Bar.
After a long day at school, the Grad Center Bar is a terrific place to unwind and play games while catching up with coworkers and peers.
The Grad Center Bar is only open to Brown University students and needs a $30 annual membership. Despite these limitations, the student body considers it a go-to destination due to its affordable costs. Sadly, RISD students are not permitted.
---

Harvard is not just one of the most prestigious universities globally, but it is also home to some of the most notorious college party animals. While some Cantabs concede that partying at Harvard is more complicated than it should be, others believe that Harvard offers a vibrant nightlife.
Apart from the lack of fraternity homes, the Harvard party scene is quite similar to the one enjoyed by Yalies in New Haven.
Harvard students spend most of their time either curing cancer or developing apps is well known. However, we can exclusively reveal that Harvard students do indeed set aside time for recreational activities. Luckily, Harvard understands this; hence, the HLS Pub.
The HLS Pub is the school's pub. The Pub, despite its simplistic name, has a lot to offer. Pizza, deli dishes, flatbreads, a salad bar, a comfort station, and desserts are among the late-night menu's offerings, in addition to wine and beer. The pub now has an espresso machine and a pasta station.
At the HLS pub, students can relax in the deep red and paneled wood setting. This neighborhood hangout serves a wide range of beers, wines, and non-alcoholic beverages. Until 7:45 p.m., the adjacent cafe serves light pub cuisine. After classes, plenty of students stop by for a quick drink or snack.
---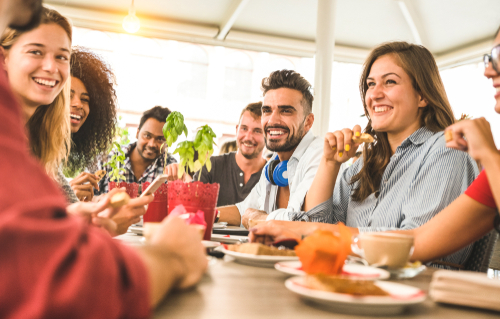 Binghamton University is one of the top public universities in the Northeast, but did you know that the city of Binghamton is also highly regarded? While Binghamton is not the largest city in the state, it boasts a fantastic college vibe.
The American Institute for Economic Research and Business Insider called Binghamton one of the top 20 college towns in the United States, while Best Choice Schools designated it one of the top 30 small college towns with a fantastic quality of life. Are you curious about what this college town has to offer?
Although everything is off-campus, there is usually a good party scene. Something is going on every weekend. If you don't want to drink or party, there's late-night Binghamton (a collection of activities held at the union), or you may discover a pub that is doing something.)
Downtown Binghamton has various restaurants, stores, and academic facilities, making it ideal for students to study and unwind. There are numerous locations for students aged 21 and up in the region, including pubs. One of the most visited pubs in this college town is Tom & Marty's.
Tom & Marty's, a neighborhood bar for many Binghamton University students and townspeople, is located near the university. This tavern has a fantastic family atmosphere that students adore!
Tom & Marty's is the place to go if you want to have a good time. Taco Tuesdays (with cheap margaritas!) and Trivia Wednesdays are two of its most popular events. If it isn't enough to entice you, the shot wheel and beer towers will.
---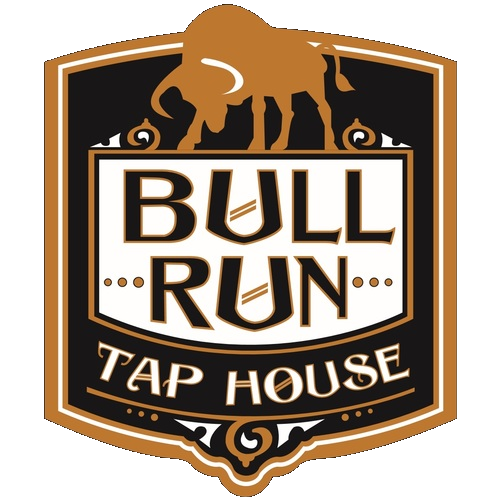 Bucknell is consistently placed among the top national liberal arts universities by US News & World Report and Forbes. The school is also known as a "Hidden Ivy" or "Little Ivy" – an informal group of tiny, less-famous liberal arts institutions with the quality to challenge the Ivy League.
Bucknell University isn't just known for its academic excellence, however.
When it comes to parties, Bucknell is nowhere near many state institutions and lower-tier schools. But partying appears to be significant at Bucknell, with parties every weekend.
It's logical, given the school's remote location and lack of weekend activities.
Bucknell is ranked third for fraternities and sororities' popularity and 11th for beer consumption. There are several wild parties practically every night of the week, many options from Wednesday-Saturday, and some decent frat/house parties exclusively on weekends. And not to mention wild frat parties!
While the university offers various stress-relieving activities, Bull Run Tap House is a popular hangout for students. This pub offers a relaxing atmosphere with traditional tavern decor, microbrews, typical bar fare, and a children's menu!
Bull Run is famous among Bucknell students because of its pub-like environment. It serves inexpensive beverages and provides a non-fratty climate for students to socialize (because we all know how difficult it is to strike up a meaningful discussion at frat parties). On Thursdays, they have karaoke, making "Thirsty Thursdays" even more enjoyable.
---

While the ivies aren't known for their partying, Cornell is one of the better ones. What percentage of that is actual? On Cornell's campus, Greek life is significant, with around a third of the students involved. Parties, pubs, and College town are constantly available.
Cornell is known to have wealthy students, but most of them aren't looking for something expensive on the menu bar. The majority of students want something more akin to a dive bar: a place where drinks are cheap, the lighting is a touch too dim, and everyone is eager to party. An excellent college bar has a laid-back feel, good cuisine, terrific drink deals, and various entertaining events.
We introduce to you Level B, where students enjoy visiting. In the center of Collegetown, this pub offers a lounge and a dance floor.
It provides an excellent environment that will have you going back for more, but it's their Wednesday night drink specials that will keep you coming back for more. There are many reasons to be wasted on a weekday, from $2 shots to gallon fishbowls.
Students adore its bustling nightspot, which offers beverages, DJ music, and dancing in a relaxed, contemporary setting. Most students go to the pub early in the evening for smooth cocktails and stay late to dance the night away.
---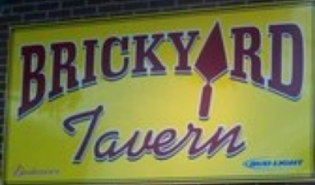 Franklin & Marshall is one of a small number of universities that focus their financial assistance resources on need-based help.
Like the Ivy League and many other renowned liberal arts and research universities, this college aspires to meet the complete demonstrated need of every student they accept for all four years. As a result, Franklin & Marshall College holds a particular place in the hearts of most students.
Furthermore, F&M College is a difficult school to get into. After passing admissions, students need to maintain good grades in their programs. Most say that this college often puts pressure on its students. So, after a week of stress jumping from class to class, students need to blow off steam.
Luckily, this institution is near The Brickyard. This laid-back hangout is known for burgers and drinks, pub fare, a patio, and seasonal live music. Students love it here!
Brickyard, a student favorite because it's close to campus and has an excellent range of beer and strong drinks, is a restaurant by day and a pub by night. It's your standard pub, complete with pool tables and classic beverages, so you'll know what to expect.
---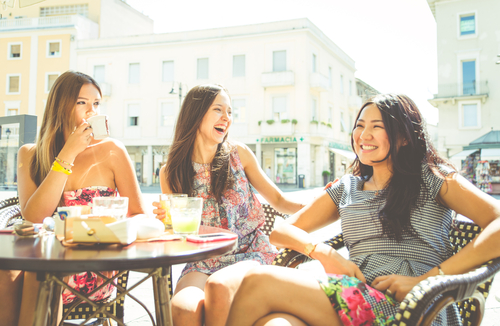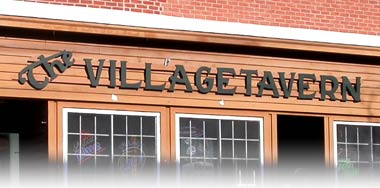 Hamilton College is one of the best institutions in the United States in terms of academics, athletics, and parties. The school prides itself on giving students an open education. This school is highly recommendable for students looking for a tailored and flexible education approach.
The institution will teach you all the correct ways to write, think critically, and speak persuasively. But when it comes to social life, some newbies might experience culture shock, especially those who have no experience mingling with wealthy people.
Should a curious Hamilton student feel compelled to seek amusement outside of campus? In Clinton's village, there are two primary drinking establishments, but the Village Tavern quickly takes the cake with its clean and spacious dining offering a vast menu of American favorites as well as an excellent wine selection.
The tavern has a dark and gloomy ambiance, delicious and inexpensive cocktails, which students enjoy. Tuesdays are dollar draft nights, so you can completely rationalize getting wasted on a Tuesday.
Hamilton also provides free jitneys (twelve-person vans) between the town and the core of campus late at night to deter students from driving up and down the Hill.
Imagine attending a school like this where they think of your safety instead of suspending you because you've been found drinking outside the campus and going back late!
---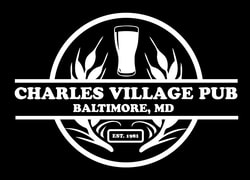 It is challenging to acquire admission to this university. Students should strive for a 3.93 GPA as well as SAT scores around 1485. Aside from that, students need to stand out with more than just numbers and data.
Students celebrate their acceptance to the university by throwing a party to destress from the stress.
The CVP's menu is the students' favorite bar cuisine. The entire pub is open for lunch, dinner, and late-night, with daily lunch specials!
Charles Village Pub & Patio (CVP) is JHU students' favorite pub located in historic Towson, Maryland. Following a terrible fire on January 29, 2011, CVP rebuilt and improved its menu and ambiance to provide a better dining and drinking experience.
Their menu is as diverse as their college customers, with mouthwatering burgers, delicious sandwiches, weekly food specials, and great drink discounts. Towson's first rooftop bar with outside patio seating is now open.
CVP has students covered for a casual lunch, happy hour spot, event space, school function, birthdays, or other occasions. Students are relaxed, thanks to the place's ambiance on the patio. Many students prefer this place as their man-cave (or woman-cave) to watch the big game or have weekly meeting points to grab a drink with friends.
CVP is the premiere spot for food, fun, and fine spirits in town, with TVs from every angle. Students have an extensive menu for ice-cold drafts and the best nightlife in the city.
---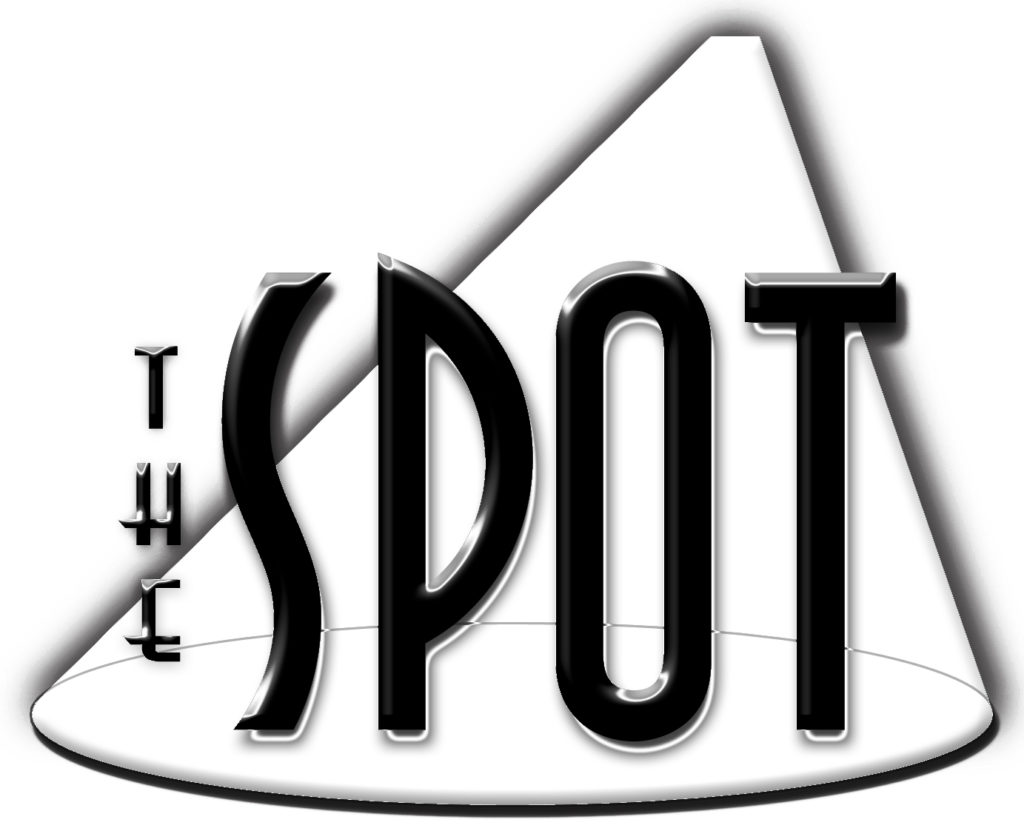 While Lafayette is a member of the Presbyterian Church in the United States of America, the institution understands that students need to loosen up somehow. So, Greek life continues to play an essential role on Lafayette's campus. The school is not strict when it comes to parties and events.
The information above proves beyond a shadow of a doubt that this is a party school. Fraternities and sororities account for over 40% of upper-class students, so expect wild parties!
But if you are the type that is not fond of wild frat parties, no worries as there are several pubs you can go to for relaxation. The best one is The Spot.
The Spot is a new site for an extracurricular activity. It stimulates contact among campus community members in a good, safe setting, complementing the College's current social venues.
A dance floor, DJ booth, professional sound and lighting equipment, a bar area with a big-screen TV, and a kitchen that offers free food are all available inside The Spot.
There are also three game rooms: one with a pool table, darts, and a Nintendo Wii system; one for a game of cards; and one with a pool table, darts, and a Nintendo Wii system.
---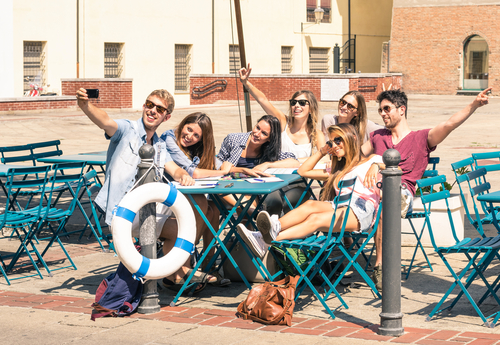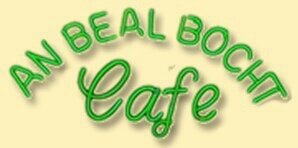 The Spot, located just down the hill from campus, is a fantastic venue for various events, including DJ dance parties, bands, formals, sports parties, and other special occasions.
Manhattan College is not like other schools that serve as a place where you can go out and have a good time whenever. They do, however, hold frat parties now and again, but since there are only two frats on campus, they are uncommon.
The An Beal is the favorite pub of students when there are no frat parties at this school. This local Irish pub near Manhattan College hosts traditional music, theater, comedy, and poetry performances.
Because it is less sweaty and more relaxed than some other bars in NYC, An Beal is preferred because there are nights when you want to dance the night away and nights when you want to relax.
Aside from those interesting facts, this pub will make even the most inexperienced visitor feel at ease.
The bar has created a welcoming atmosphere for the Manhattan college peeps with its art-filled walls, cheerful staff, and mistletoe hanging above the door. The lack of televisions drives human interaction to the forefront of the bar going experience, and the conversation never stops.
The pub's commitment to the arts is inextricably linked to its spirits and food:
Stage curtains enclose doorways.
A prop loft hangs above the bar and musicians.
A table is even put to the tiny stage to accommodate clients during peak hours.
---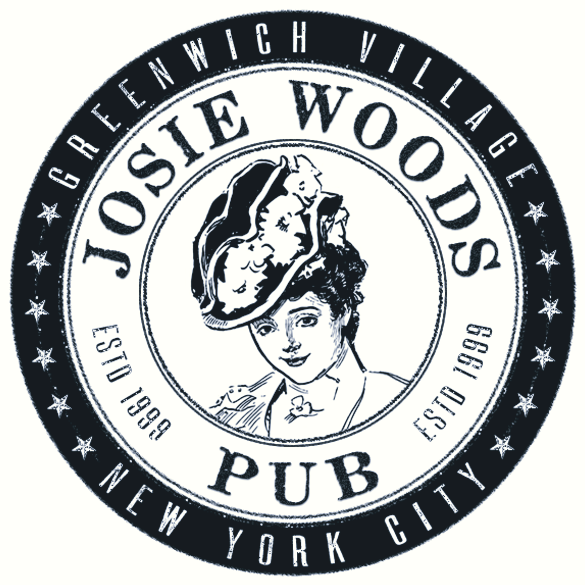 Despite its slight disadvantage, NYU has established an excellent reputation as a world-class institution. It is ranked eighth in the United States overall and first in the indicators of diversity and internationalization.
Because NYU is not a large party school, most students feel the need to have a fake id on weekends to go to pubs and clubs.
While there are many bars for NYU students to select from, Josie's is the pub where most students party. It is in the heart of Greenwich Village, just steps from Washington Square Park. Josie Woods has everything for everyone, including a long bar, eating room, pool and darts section, 14 HD televisions, and a jukebox.
Josie Woods Pub is a must-visit for daily food and drink deals, as well as happy hours in a warm, inviting atmosphere. Getting drunk at Josie's is a rite of passage.
Josie's is a famous frat house rec-room feel, filled to the brim with flocks of Greek students and college clubs. And since this place offers private parties, students book them for their birthdays or other celebrations.
Playing pool costs $1, a basket of buffalo wings costs $5 during happy hour, and the Grateful Dead, a Jagermeister drink billed as a "blackout in a glass," costs $9. What more can a student ask to have fun?
---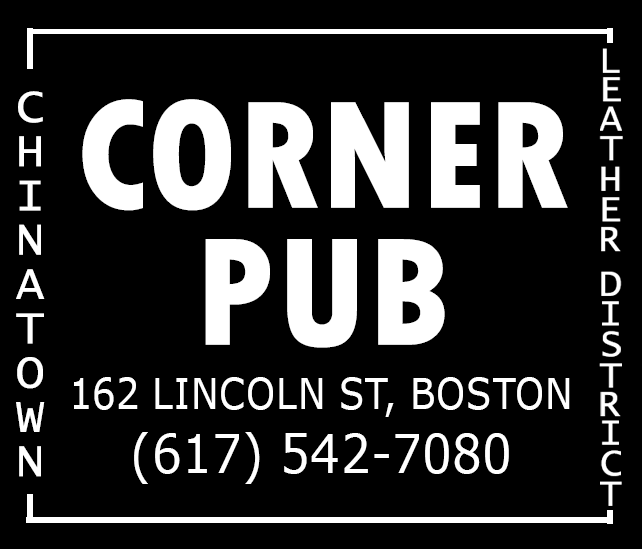 According to Best Colleges in National Universities, Northeastern University is one of the best ones out there. During their academic careers, more than 90% of Northeastern undergraduates complete at least one professional co-op, working for one of more than 2,000 employers around the world, including ESPN and MTV.
Although Northeastern is not the most popular party school, you will always be able to find a party or go to a nearby bar on weekends. Before the outbreak, Northeastern University hosts an annual block celebration. Apart from that, students always look forward to relaxing in their very own school pub.
The loved pub by students is the Corner Pub ever since Conor Larkin's closure. Many describe this pub as one of Boston's best "dive bars." It's a great location to go if the University wins a hockey game or if you want to drink.
The Corner Pub is the students' no-frills watering venue. It is also one of the most famously charming pubs, with good bar food, a surprisingly extensive beer list, and a diverse mix of clients, all of which combine to make for a rather lively hangout.
With its barred windows, brick façade, and aged shingles above the entry, The Corner Pub has a somewhat frightening dive-bar vibe on the exterior.
However, the place is more noisy than dangerous, and even that isn't necessarily the case since it can be a relatively quiet, laid-back area when there is no event. The arrangement is pretty straightforward, with high-tops windows, low-top tables in the center, and a tiny bar.
The Corner Pub has the feel of a social club, with bright ceiling lights and a low ceiling, and a painting in the back inspired by Fenway Park's Green Monster, with the motto "There's Always Another Train," giving the pub a truly Boston vibe.
Besides an extensive beer collection, another thing that won the students' hearts is their food menu. The Corner Pub's food won't make students forget about some of Boston's best restaurants!
---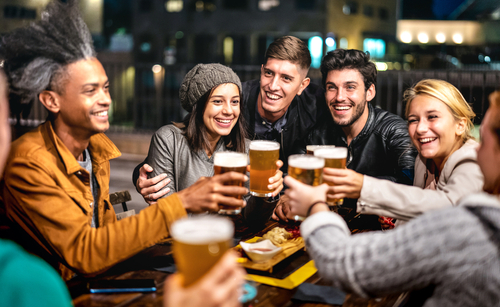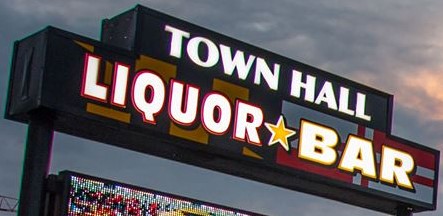 The University of Maryland offers an education that is second to none. Students are notorious for partying while still studying, earning them the #19 spot among all public research universities in the country.
Although UM is not big on parties, College Park at this school is insane! Students' #1 go-to pub is the Town Hall Liquors
Town Hall Liquors, the embodiment of a neighborhood dive bar, has been a College Park staple since 1949. This popular hangout for UMD students and residents, part bar and part liquor shop, has a new owner as of 2016.
One of the reasons Town Hall remains one of the top pubs of the students is that the previous owner was committed to preserving the property's historic status.
He took his time finding the perfect buyer, and the new owner has up to the occasion by freshening up the establishment without abandoning the local character for which it is known.
MD students have praised the beer selection. It includes craft and microbrew selections and moderate rates, and daily drink promotions,
Town Hall Liquors is the dive bar for students seeking a relaxed atmosphere without a high price tag.
---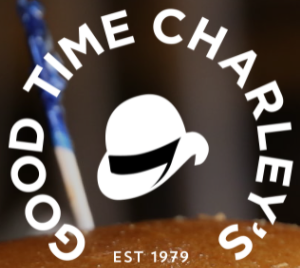 The University of Michigan is one of America's most beautiful universities, and it lives up to its reputation. Summertime on the Central Campus is gorgeous, with giant squirrels and lush green grass. There are also plenty of pubs to unwind in and sights to see!
Good Time Charley's, dubbed "the embodiment of an Ann Arbor college pub," is the go-to hangout for many University of Michigan students. The pub serves the Long Island iced teas in a pickle jar, ideal if you want a strongly loaded drink. This bar also offers nearly every type of shot imaginable.
For both faculties and students, the pub quickly became "the place to be." Much has changed in Ann Arbor over the last 40 years, but much has remained the same in the area: a large outdoor patio, hand-rolled Styx & Twists, Long Island fishbowls, outstanding burgers, and fries, and the original "Shooter List."
On weekends, Good Time Charley's is busy since this is the best hangout place for students. Another great thing about this place is how close it is to the University's dorms – which is a good thing if you've had one of the Long Island iced teas.
---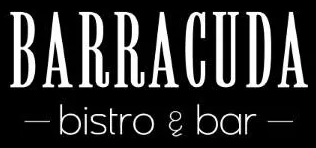 Yale University is home to some of the most elite people – the intellectual elite, that is. It's a place that nurtures the brightest young brains and the people who will usher in humanity's future. But Yale University is also famous for being a party school!
Given that this school is competitive, students choose to go to a pub with a friend to unwind after a long day of research and classes. The week is almost over, and GPSCY buzzes with graduate students dancing, conversing, and chilling.
Since its inception in the 1970s, the Graduate and Professional Student Center at Yale (GPSCY) has been a cornerstone of graduate student social life. The tavern has acted as a workplace and social spot for many notable Yale grads over the years.
Thursday nights are usually the nights that the GPSCY is packed with graduate students. Gryphon's Pub usually gets a queue that stretches out into the pavement during busy nights.
If the campus pub is already full of students, the following top option is the Barracuda Bistro and Bar. Aside from being the nearest bar/pub near the Yale campus, the ambiance is perfect. You can unwind at communal tables while consuming Latin-American food or drinks. This place is big on mojitos!
---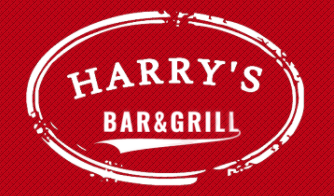 Students at BU claim that there is no dull moment in this school. Students can join any of the 450+ student organizations on campus. The Greek life here is blasting through the roof! But aside from that, most students here are party-goer.
Whether students are destressing, celebrating something, or whatever reason they may have, the go-to place is Harry's Bar and Grill.
This place offers cheap drinks pool tables. Having many TVs makes this Comm Ave hangout a favorite among BU students who live the Allston-Brighton way of life.
Harry's is a town pub on the corner of Kelton Street where college students and new graduates combine local beers, low-cost mixed cocktails, and low-cost bar snacks. Its attractiveness for young people is enhanced by regular trivia nights and game day screenings, which draw them in almost every night of the week.
On weekends, patrons come to Harry's brunch to get rid of their hangovers from the night before, including spiked pancakes, a rotating doughnut special, and plenty of bloody and mimosas for the table.
---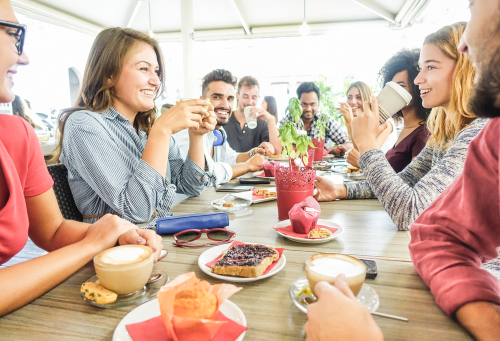 Boston University has gone beyond its excellent academic and research reputation. In recent years, the institution built the Wheelock College of Education and Human Development and approved a Climate Action Plan intending to reduce carbon emissions to zero within the next 20 years. Students here are likely to unwind, given that the school is one of the most difficult to study at.
The institution understands that students need to unwind a bit; hence, the BU Pub. It offers a calm atmosphere for kicking back and enjoying classic bar fare and a wide variety of beers—at affordable rates, making it a favorite hangout for BU faculty, staff, and students (over the age of 21!)
Wood paneling, darts, and dim lighting are prominent in the interior design. During the summer, a modest outside terrace greets visitors.
The "Knight's Quest," which dates back to 1988, is a Pub custom in which patrons try 50 beers on the menu. The Quest is complicated by many laws designed to discourage excessive drinking: would-be knights are limited to two beers per hour or day, and the Quest must last at least 12 weeks. On Thursday and Friday nights, students may get involved in knighting rituals.
Like the Politician, sandwiches with BU themes are another tradition (turkey, ham, Swiss cheese, cranberry sauce, pub spread, and onions). Beer tastings, meal specials, trivia contests, and karaoke nights are all available at the Pub.
---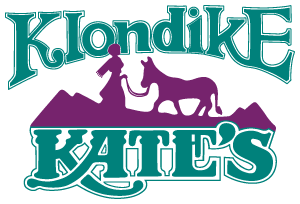 The university has a long history of imparting knowledge and enlightenment, making them one of the oldest higher education institutions in the United States. The school has a long history of generating scientific breakthroughs and innovative ideas, impacting people's lives and the world.
Udel is good at producing young professionals and has one of the safest college towns in the country.
The University of Delaware is the 26th safest college in the US for 2017. For the survey, Safest Colleges in America 2017, which recognizes the top 100 colleges in the country, over 2,000 schools were examined.
And because of how safe it is, students here can party without worrying about their safety; hence, having the best time of their lives!
The go-to pub of students in their college town since 1970 is Klondike Kate's Restaurant and Saloon. Students often call this one the "heart" of Newark Main Street.
The pub's location, on the junction of Choate and Main Streets, is perfect! On those lovely spring and summer days, their porch is "the place" to be, sipping cocktails and savoring our world-famous nachos with other students.
There are many great things about Kate's, one of which is holding events almost every day! They are known to having DJs or live entertainment on weekends. The pub has a calendar on its website that students can visit to see upcoming events.
Whether you prefer nacho Tuesdays or not, Kate's happy hour offers something for everyone every day of the week. This includes a well-known cocktail to accompany your Sunday breakfast (think mimosas and bloody marys). And, in case you're missing the frats but are embarrassed to admit it, Kate's knows how to throw a late-night party.
Furthermore, Kate's offers a selection of beautiful rooms and spaces that students may book for their special gatherings. They have multiple inexpensive private rooms selections. They also have a mini gift shop!
---

The University of Maryland's graduate program in education is admired, and the campus is diverse not only racially but also socioeconomically and politically. Unlike most universities, the student body is more representative of the actual world. It's refreshing to go somewhere where not everyone is wealthy, white, and leftist.
For years, the Rendezvous Inn, a tavern-style bar in College Park, Maryland, was known as "The 'Vous." The Cornerstone Grill and Loft was renamed in 1997, but it has remained a staple of the UMD nightlife scene ever since. You are sure to find something you'll with 16 beers on tap and the most fabulous collection of craft beer in College Park.
There are 15 HD TVs on the main level so that you can watch your favorite Terp teams from practically any place within. Outside, there's a deck and patio where you can get a bite to eat or unwind with a few adult cocktails.
You can head upstairs to The Loft for a game of pool and a cocktail. You can also sit back and listen to music from the digital jukebox while catching up with friends for a more private experience.
Fast food and counter service alternatives abound in the College Park region, while many sit-down eateries lack outdoor seating capacity. Other college towns pubs make an effort to provide as much patio space as possible, although getting a table during peak hours is practically impossible.
---

With the best weather and strong student engagement with the surrounding city, Philadelphia's UPenn has the best location on this list for pubs. Despite the occasional instance of crime, Penn students view Philadelphia as an extension of their campus, and the school is rich in history and culture.
UPenn has this reputation of having an extremely competitive—even cutthroat—atmosphere, which at times tends to pit students against one another. But, in 2017, the school ranked #1 party school in the Playboy Magazine. Students from this school know how to party!
UPenn's most loved pub in their college town is the Smokey Joe's, operating since 1933.
The original Penn haunt, Smokey Joe's has been in operation since 1933. Despite the location has shifted several times over the last 80 years, "The Pennstitution" remains a popular neighborhood hangout. A night here in 2021 isn't all that dissimilar from previous patrons' and employees' experiences decades ago.
They are known for their eccentric characters, welcoming environment, and close-knit staff, all of which have helped it become a treasured campus institution, both then and now.
Aside from their wide selection of beers, students come here for their excellent cuisine. Enjoy, a collaboration between Smokey Joe's and the folks at Pitruco Pizza, a Philly-based food truck, serves cuisine in their kitchen. Since 2013, they have been serving Italian-American-inspired bar food, focusing on hand-crafted pizzas and sandwiches.
---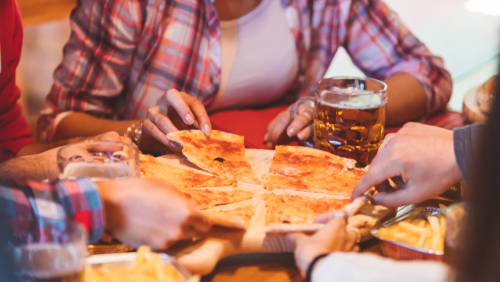 Mizzou offers a terrific sense of community as well as a fun atmosphere. Even though it is a large school, students can have many possibilities to participate in student groups that make the population appear smaller by allowing them to get to know one another and meet others who share common interests.
The school features a sizeable Greek Life and a close-knit community. Off-campus gatherings and downtown bars are popular among students. Many students spend their days in class, yet there is a party to attend every night of the week. Harpo's, on the other hand, takes the title of best student pub.
Harpo's is a popular hangout for students, professors, and locals alike. Six bars and a rooftop terrace, as well as a nightclub, are available. It's also conveniently located near the University of Missouri, which is a great benefit.
This place is not only the haven of students but also the home of all Missouri sports. Dennis Harper, the company's founder, established Harpo's shortly after graduating from Mizzou in 1971, and they've been in business ever since!
Harpo's probably has the biggest heart of all the pubs in this list. The place hires motivated college students that are hard-working and knows how to deliver a fun customer experience.
---

Rutgers Newark is a significant public university in Newark, New Jersey, with approximately 9,142 undergraduate students in 2019. This urban setting is best for students who like the fast-paced city life.
Partying and drinking are always connected with college student nightlife, especially at this uni. They feel that one of the best ways to experience your college journey is to know the top bars near campus.
Aside from the convenience of location, the inexpensive cost of admission draws most Rutgers students to these bars to begin their weekend nightlife.
As the most popular choice, Queens Tavern is the school's best pub. The nightly special serves cheap drinks to college students. In addition, Queens Tavern also provides a free bus to the stadium on Gameday.
This student hangout has been dubbed "a frat party masquerading as a pub," which sums it up nicely. Because this establishment primarily caters to students in the region, there are numerous drink promotions.
Queens is the best, their DJs are the best compared to the bars around them, and their drinks are cheap and affordable. It's an excellent place to relax with your friends after you finish school or work.
---

Syracuse University has been tagged as the #1 party school in the northeast side of the country. It was even ranked as the #1 party school in the years 2014 and 2019!
The institution has its pub called the Inn Complete. It is the home of graduate students, faculty, and staff. This is the school's very own pub with a unique atmosphere, variety of games, and entertainment.
However, this year, since the Inn Complete is currently closed, Faegan's takes the win.
Since opening its doors in 1978, Faegan's has established itself as a Syracuse institution, having been named one of the top college bars by multiple publications, including Business Insider.
There's always a suitable time of day or night to enjoy yourself at Faegan's, whether you want to grab a quick lunch with friends or have a wild night out!
Faegan's offers a vast cuisine as well as an even more extensive selection of beers. Students can participate in four distinct World Beer tours on Tuesdays during the academic year, each showcasing a different list of selected beers.
If you finish the tour, your name and graduation year will be etched on a Faegan's World Beer Tour Plaque, and you'll be a part of Faegan's history for the rest of your life!
Wednesday Flip Night is Faegan's most popular special, aside from the tour. The bartender tosses a coin, and if you guess correctly, you get a free drink! May the odds always be on your side.
---

Saved the best for last!
The University of Massachusetts is located in Boston, Massachusetts. This uni is a nationally rated public research university known for its welcoming culture, student-centered teaching, and close ties to the city's thriving economy and vibrant civic life.
This university not only excels academically, but it also urges students to drink solely on campus for safety reasons.
The U-Pub hides in the Campus Center as one of two places on campus. Of-age students can drink and choose to enjoy a pint between courses when college strives to combat underage drinking is a constant and unyielding force. The UMass U-Pub is located on the Campus Center's concourse level, in the corner adjacent to Harvest.
Having a bar on a college campus seems counterintuitive for a vast public school with a significant binge drinking reputation. However, U-Pub continues to be a favorite hangout area for graduate students, teachers, and undergraduates during the hectic week.
The U-Pub isn't your typical sports pub, but it's also not much more than a bar located on a college campus. The neon bar signs call for the term "sports bar," as does the pool table in the back and the large bottle cap sign with "U-Pub" stretched across it in that famous UMass font.
The television that broadcasts news channels and the music that they select to play, on the other hand, demands to be labeled something else. Billy Joel's "Scenes from an Italian Restaurant" bursts through dialogue one minute, then it's fun "Some's Nights" the next.
U-Pub has the kind of drink selection you'd expect from a tiny, casual bar. Bud Light, Heineken, Budweiser, and other popular beers are available in bottles and cans. When pitchers of Coors Light become old, it's comforting to know other options on the menu, such as wine and IPAs.
The open mic schedule, which runs from 11 a.m. to 10 p.m. Monday through Friday, leaves plenty of time for post-class pitchers, mind-bending trivia, and vivacious open night mics. These activities may include guest appearances from Blue Wall staff.
The U-Pub is closed on Saturdays and Sundays, which is probably for the best. Accompanying of-age students getting drunk on a Saturday at the Campus Center, a bustling hub for campus tours, prospective students, and occasional hotel guests, would be difficult for the personnel or the University as a whole.
---
When it comes to higher education in the United States, there are plenty of traditions, school pride, and rivalries one can find. But one thing that all academics agree on is that college town pubs are holy places, essential to the collegiate experience. Whether it's a large university, a small private school, or a local community college, students will likely have a favorite pub.