Most college students are focused on achieving the best possible future for themselves. Gaining an education enables you to take part in career training programs, take courses on professional skills, and enroll in technical courses to help you land your dream job in the future.
The goal of the modern workplace is to become strategic and professionally well-rounded.
Featured Programs
When you participate in the real corporate world, education and knowledge separate you from a pool of competitive individuals. Hence, higher education earns you that advantage.
If you believe in becoming a well-rounded professional and strategic thinker, you may be interested in the country's most liberal colleges.

A liberal college education may be beneficial to those who seek a well-developed education through holistic training.
Many liberal colleges offer comprehensive undergraduate programs in art, philosophy, literature, and social sciences in contrast to technical or career training.
Colleges that emphasize liberal thinking and global perspectives are a great choice with a wide range of curriculum choices.
In addition to small class sizes, diverse student bodies, and sustainable policies and practices, the nation's top liberal colleges have other features in common. There is an impressive number of liberal schools in the country.
Schools are ranked based on their diversity of student enrollment, innovative sustainability initiatives, and environmentally responsible campuses.
The Impact of Liberals
Based on their core principles, Republicans and Democrats, the two opposing political parties in the US, disagree on numerous fronts, including national security matters, immigration issues, climate change, ethnic issues, and other issues concerning governance.
Research shows that 47% of Democrats and Dem-leaning registered voters describe themselves as thinking like liberals. In light of recent elections, the data is not surprising at all.
Therefore, democratic platforms of government are teeming with liberal ideals. Human rights, freedom, prosperity, education, and public safety are among liberalism's core beliefs.
Rather than advocating equality, they believe in a commonwealth-based approach. To produce liberal leaders for the future, higher education is essential.
Ergo, colleges and universities which are liberal will shape your values and skills to be the future contributor to a society that fosters the liberal way of thinking.

What Makes a Liberal College Different?
In liberal colleges, students gain an opportunity to develop new ideas and experience creative learning methods.
In addition, colleges with liberal values emphasize equal opportunity and support progressive causes, especially those beneficial for young people, including anti-racism, anti-sexism, and sustainability-related programs.
This free-thinking approach is reflected in the academic offerings at liberal colleges.
These colleges specialize in teaching liberal arts and humanities, offering interdisciplinary courses, student-designed majors, and independent research opportunities.
Why Would You Enroll in a Liberal College?
A liberal college is a suitable choice for someone who wants to receive a well-rounded education. Regardless of what field you pursue, you will gain adequate skills and broad knowledge to help you succeed in the real world after completing higher education.
Critical thinking skills will be developed, as well as exposure to the complexities of global perspectives. The unique class size will likely consist of a group of highly diverse students so that you will gain an understanding of various worldviews.
Developing your flexibility, tolerance, and openness to change will enable you to accept people from different cultures, ethnicity, and social groups.
Students seeking a more innovative higher education often attend liberal colleges. A higher percentage of female students in liberal colleges, perhaps because these colleges are more committed to inclusion and equality.
Liberal colleges encourage students of all backgrounds to attend, including those from the LGBTQ+ community and minorities of race, religion, and ethnicity.
Also, liberal colleges attracted students seeking smaller class sizes, more individualized instruction, and a greater sense of community. Culturally sensitive, socially conscious, and environmentally conscious students may also value liberal arts colleges.
On the other hand, the fact that liberal colleges encourage extracurricular activities may make you feel overwhelmed. And if you're not a fan of this, it might seem uncomfortable for you to take part in it.
Nevertheless, this is one of the many avenues you can leverage to effectively market yourself and start building connections that can later benefit you and your career life.
Create a network among your peers and teachers that you will be able to capitalize on later. A liberal arts college is typically a tiny institution. The community is composed of people with the same values as you who are willing to interact with you.
Join clubs and organizations to expand your circle. You can select classes based on your interests and preferences. As liberal higher education institutions recruit forward-looking students, you'll find your peers on an equal footing.
In an inclusive, supportive, and collaborative environment, you can foster productive and creative higher education opportunities.
What are the advantages of attending a Liberal college versus a Conservative college?
Academic Freedom: Liberal colleges tend to prioritize academic freedom, allowing students to explore diverse topics and ideas without fear of censorship.
Interdisciplinary Learning: Liberal colleges typically offer a more comprehensive range of courses, allowing students to explore topics outside their major and gain a more well-rounded education.
Diverse Perspectives: Liberal colleges also tend to have more diverse student and faculty populations, allowing students to learn from different perspectives and backgrounds.
Social Justice Focus: Liberal colleges often focus more on social justice, allowing students to explore the complexities of inequality and develop a deeper understanding of social issues.
---


A liberal arts education is the definition of "well-rounded." The Liberal Arts encompass a wide range of disciplines, including English, Business, and Psychology. Students at liberal arts colleges are encouraged to explore subjects outside of their majors to receive a truly holistic education. Liberal arts colleges also have smaller student populations, which means students will find a close-knit community and a distinct campus culture.

Here we compiled the 12 best Liberal Colleges in the US. We took into consideration several factors, such as school accreditation and acceptance rate.

For more information, visit our Methodology page.

Liberal Colleges in the US
Higher education has a broader goal than developing the intellectual and cognitive skills of students. Research shows that colleges play an essential role in forming the values, personal goals, attitudes, and beliefs of young adults. Consequently, colleges and educational institutions ultimately influence the political views of learners. Consider the following 12 top liberal colleges in the US.

Halfway between Des Moines and Iowa City, its location makes Grinnell an internationally recognized institution with students from nearly every state and country. Over 24% of the student body identifies as multicultural.
Each student's undergraduate program at Grinnell is tailored to their interests, with only one required course. This gives you freedom in customizing and planning out your college learning journey.
This institution's goal is to teach students how to become independent learners, become culturally aware, and view the world globally.
A variety of internships are available at the college throughout the United States and internationally. In addition, mentored projects are available to students in which more than 40% participate.
There are more than 150 student groups at Grinnell each year, and over 500 free lectures and symposiums take place there. At Grinnell's dining hall, vegetarians and vegans will find a wide variety of options.
In addition, this campus is situated close to the Conard Environmental Research Area, which registers more than 100 bird species and ten distinct ecosystems. So if all these appeals to you and more, this institution could be your next home in the next four years or so.
Location:
Grinnell, Iowa
Accreditation:
Higher Learning Commission
Average Tuition Fee:
Acceptance Rate:
Admissions:
ACT or SAT scores
Official high school transcripts
Two teacher evaluations
High school counselor recommendation

In New England, UVM (University of Vermont) is one of the oldest universities; it is as old as the state itself! Vermont became the 14th US state in 1791, the same year the school was chartered.
If you prefer enrolling in an Ivy League like Harvard, Yale, and Brown University, you can consider studying at the University of Vermont.
For the longest time, the University of Vermont continues to contribute to developing high standards for the higher education systems in the US.
As committed as they are to being tagged as the University of the Green Mountains, they put valuable efforts into producing high-quality education in sectors like liberal arts, public service, and health studies.
Most of UVM's curricula are designed to produce responsible future leaders of society with an unwavering dedication to their job.
Whatever major or undergraduate program you select, you can rest easy knowing that you will be able to hone your skills in broader and diversified ways and means. You will earn valuable and advantageous core competencies that will prepare you for your future career.
Location:
Burlington, Vermont
Accreditation:
New England Commission of Higher Education
Average Tuition Fee:
Acceptance Rate:
Admissions:
Average GPA of 3.7
SAT or ACT scores
Official transcripts
One required letter of recommendation
Mid-year grades
First-quarter grades

Northwestern University is committed to diversity and inclusion and will assure you that these will be front and center during your college experience. Northwestern's vibrant student body reflects the university's commitment to celebrating diversity.
So if you're excited to be part of a very diverse community, choose this university. To encourage students to think deeper, the university prefers to have a diversity of learners. Such an educational strategy will produce thought leaders.
Northwestern University offers an outstanding educational experience that helps you prepare for whatever path your life may take in the future. Undergraduate degree programs in liberal arts are available in over 4,000 courses.
During your time at the university, you can expect to be welcomed wholeheartedly and without reservations by your peers, faculty, and staff.
The student community has a place for everyone, and it's an easy place for everyone to express themselves without being judged. In addition, more than 75 different countries are represented among undergraduate students.
In addition to teaching academic excellence, over 8,000 students learn the importance of diversity in promoting a healthy society. As a result, everyone becomes a world citizen of open-mindedness, eager to make meaningful contributions to the community in any country they represent.
Location:
Evanston, Illinois
Accreditation:
Higher Learning Commission
Average Tuition Fee:
Acceptance Rate:
Admissions:
Official high school transcripts
Counselor recommendation
One teacher recommendation
SAT or ACT scores
Midyear transcript
Nonrefundable application fee of $75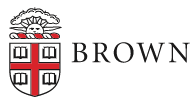 Known for its rich diversity and vibrant community of students, Brown University is one of the nation's leading Ivy League schools. Students and faculty at this research institution work together to solve the complex challenges of a constantly changing world.
Since 1764, Brown University has fostered a spirit of free inquiry among its students, faculty, and community members. Despite its seventh-oldest age in ranking oldest universities in the nation, it has increased diversity on college campuses all across the country. Diverse, inclusive, and sustainable pillars are the stronghold of the school's foundation.
As part of Brown University's queer legacy series, leadership awards are presented to members of the LGBTQ+ community. There is no form of racism in this institution.
As part of Brown's campaign to prioritize being Green, a sustainability initiative aimed at reducing waste and improving water efficiency is also being implemented. Innovation, creativity, and forward-thinking at Brown made these implementations possible.
Students decide what they want to study at Brown. At Brown University, you can explore any major or program you want. In addition, there are as many as 80 undergraduate concentrations that you can customize in taking and formulating your college curriculum.
You will also be recommended to take up courses that tackle inclusivity and diversity, although this is not a requirement for all students.
Location:
Providence, Rhode Island
Accreditation:
New England Commissions of Higher Education
Average Tuition Fee:
Acceptance Rate:
Admissions:
ACT or SAT scores
Application fee
Letter of recommendations

You can attend New York University (NYU) without having to set foot on campus. Instead, NYU's international campus network allows you to pursue quality higher education in 11 major cities worldwide, including New York, Shanghai, and Abu Dhabi.
The NYU system was founded in 1831, and since then, it has been a leader in innovating higher education, serving thousands of students within the United States and more than 133 countries around the world. All these make NYU one of the most diverse universities in the US.
NYU is now one of the most prestigious global research universities. The university is highly competitive because of its well-regarded faculty and academic programs. So, if you wish to be part of this community, it's better to apply early. Unfortunately, it seems that only one of every five students who apply will be accepted into an undergraduate program.
For better accessibility to higher education, NYU seriously takes its role as a social mobility engine. At New York University, low-income and first-generation students are valued as the fuel that makes the community more vibrant and purposeful.
NYU is steadfast in its commitment to offering rigorous, challenging, but significant education to its more than 500,000 students on its five campuses across the country as it has grown into one of the country's largest private universities.
Location:
Accreditation:
Middle States Commission on Higher Education
Average Tuition Fee:
Acceptance Rate:
Admissions:
SAT or ACT scores
Three letters of recommendations
Mid-year report
Official transcripts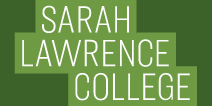 Attracting mainly female undergraduates, Sarah Lawrence College's gender relations programs are renowned. Known for its progressive LGBTQ+ policies on campus, the college has been at the forefront of social and political activism since the 1950s.
If you're a female or want to participate in this social change in society, taking part in this institution is a great move. To best serve its diverse student body, the college strives to be racially, ethnically, and culturally sensitive.
Students at Sarah Lawrence are active in liberal causes and often participate in peaceful protests and volunteer opportunities within their communities and the nearby cultural districts of New York City. In addition, a new Barbara Walters Campus Center has opened as part of the school's commitment to sustainability and a greener environment.
Sarah Lawrence uses 100% recycled cans, 100% recycled plastic storage, and only biodegradable fryer oil to promote eco-friendly and sustainable "green dining." If you're concerned about global warming and other environmental concerns, you'll find that this place is a community of like-minded people.
Location:
Bronxville, New York
Accreditation:
Middle States Commission on Higher Education
Average Tuition Fee:
Acceptance Rate:
Admissions:
School report and transcripts
Letters of recommendation
Early decision agreement

It was the charter issued by King George II of England that established Columbia University in 1754. The university was then known as the King's College. Columbia University has created notable alumni, such as Alexander Hamilton, one of the United States Founding Fathers, and President Barack Obama, the 44th president of the United States.
In addition to being the fifth oldest university in the United States, Columbia University is the oldest university in New York. Even so, Columbia stands out for more than its rich history. Known worldwide for its quest for greater human understanding, pioneering discoveries, and service to society, it engages the best minds in every field.
Students can choose from numerous academic programs at Columbia University. During their academic life, students are motivated to better themselves by the university's core curriculum. Years of research have developed the Core Curriculum to gain the skills and tools necessary for future success.
As a vital component of liberal higher education, it was founded at the turn of the 20th century and is still flourishing and ongoing. Students, regardless of their choice of major, must take the Core Curriculum. In it, they experience the same learning experience together, fostering critical dialogue.
Location:
New York, New York
Accreditation:
Middle States Commission on Higher Education
Average Tuition Fee:
Acceptance Rate:
Admissions:
GPA of 4.12 or higher
ACT or SAT scores
Teacher recommendations
Counselor recommendation
Mid-year report
Official transcripts

Among the nation's leaders in generating new knowledge in research, Portland State University (PSU) takes risks and tests ideas that will deliver significant social change. Unlike most public universities, PSU has shown the world how to do things differently. With their innovative approach, research is being conducted successfully while taking risks and modern methods.
With over 200 degree programs available, this university's outstanding individual student support makes it possible for each student to succeed. Every individual is unique and has unique goals, so the university offers additional support and encouragement.
This personalized way of supporting students adds more value to their educational system. At Portland State University, you will find everything you need.
For the next generation, PSU is laying the foundation for a more sustainable future. The university's mission is to live a legacy of academic excellence by ensuring that today's leaders and innovators experience it when they enter college.
In addition, they aim to sustain a vibrant community of creatives, intellects, and lifelong learners by pursuing excellence through ensuring that everyone has access to higher education.
Location:
Portland, Oregon
Accreditation:
Northwest Commission on Colleges and Universities
Average Tuition Fee:
Acceptance Rate:
Admissions:
GPA of 2.5 or higher
SAT or ACT scores
Official transcripts
Application fee of $50

As one of America's top liberal arts colleges for women, Agnes Scott was founded in 1889 in the Presbyterian tradition. At its campus in metropolitan Atlanta, Georgia, this private university enrolls over a thousand students represented by all the states in America and from all countries in the world.
Agnes Scott maintains an honor system and a student government that are among the best in the US. As part of its core curriculum, Agnes Scott students are required to take SUMMIT coursework every year. In addition, students will participate in a global study tour during the three-day module, a three-day immersion, and be mentored on their career paths.
A safe zone program for LGBTQ students is one of the college's Center for Global Diversity and Inclusion initiatives. The Agnes Scott campus also hosts a campus arboretum, which contains more than 100 varieties of trees. This is one of their efforts in setting an example for being pro-environment.
Location:
Decatur, Georgia
Accreditation:
Southern Association of Colleges and Schools Commission on Colleges
Average Tuition Fee:
Acceptance Rate:
Admissions:
Teacher evaluation form
Official transcripts
Midyear report
ACT or SAT scores

Colorado College (CC) provides an abundance of opportunities. As a student at Colorado College, you'll be able to experience an intensive learning process that goes far beyond your time in the Rocky Mountains.
Colorado College is the place to experience adventure every day as you move between classes. But there's more for you than these exciting adventures; the community is designed to give students a refreshing experience in college.
This study plan allows Colorado College students to focus on one subject at a given time instead of attending multiple classes simultaneously.
Three-and-a-half weeks are spent studying one course before proceeding to another. As a result of the Block Plan, students can use time on campus differently and achieve greater heights.
After three-and-a-half weeks of complete immersion in a class, you will have four days to rest and relax. With this learning style, you can feel recharged every time you start attending a class again.
There are block breaks available for you to take. It opens up the possibility of engaging in the dynamic community that Colorado College is known for. Engage in communication, debate, defense, and collaboration with other members of this learning institution.
Location:
Colorado Springs, Colorado
Accreditation:
Higher Learning Commission
Average Tuition Fee:
Admissions:
ACT or SAT scores
GPA of 3.89 or higher
Two teacher evaluations
Official transcript
Supplemental Essay

Bennington College was founded originally as a women's school, now offers courses to all genders. Its liberal arts programs have resulted in many accomplished authors, actors, and visual artists.
In addition, the fieldwork program at Bennington provides students with the opportunity to work in the community and engage in small class sizes. If you prefer this kind of learning environment, then this college is perfect for you.
Undergraduate students at Bennington can design their majors. A popular MFA program is also offered at the college. In addition, students at the Center for the Advancement of Public Action promote human rights, peacebuilding, and environmental awareness.
In addition to having its own Queer Club, Bennington publishes a student-run literary magazine and encourages everyone to volunteer at the Purple Carrot Farm. In addition, the college supports the Sustainability Working Group, the Sustainable Food Project, and sustainable printmaking courses.
Location:
Bennington, Vermont
Accreditation:
New England Commission of Higher Education
Average Tuition Fee:
Acceptance Rate:
Admissions:
SAT or ACT scores
GPA of 3.5 or higher
Teacher recommendations
Official transcript

Bryn Mawr College in Pennsylvania strives to provide educational opportunities that foster the pursuit of knowledge among its students. The institution stays true to its roots as a private college of liberal arts. Despite its size, this small community boasts a tight-knit faculty-student relationship.
The institute provides coed training for post-baccalaureate premedical students while also serving at a residential women's college undergraduate level.
It was the first college in the country to approve a student self-government organization in 1891. The college's mission is to achieve excellence and innovation and create a lifelong legacy for alumnae to carry into the world.
It has been the mission of Bryn Mawr College since 1885 to provide every student who steps foot inside its doors with a rigorous liberal arts education.
Develop your critical thinking skills, independence, intellectual curiosity, and integrity, and you'll emerge with powerful tools to grasp the real world.
Location:
Bryn Mawr, Pennsylvania
Accreditation:
Middle States Commission on Higher Education
Average Tuition Fee:
Acceptance Rate:
Admissions:
SAT or ACT scores
Two teacher evaluations
School reports
Official transcripts
Midyear report
Final report
---
ALSO READ: Exploring The Liberal Arts Degree