Many high school students prefer to take the traditional route of earning college credits. Then there are those who prefer to cut short the system to obtain their college credit fast. Whatever your preference is, getting a head start in college is a wise idea for many reasons.
When you earn college credits before enrolling, you will save money and time, possibly completing your degree program ahead of time with less student debt.

Featured Programs
Today, you can earn college credit early and quickly, thanks to the many options available. From competency-based education programs to credits by exam to military training credits, earning college credit early has never been this easy.
Earning College Credits in High School: The Benefits
Back then, the thought of earning college credits ahead of time was only open to the most higher-achieving and ambitious high school students. Lately, this has gradually become more widespread.
Students, regardless of their academic status, can now have access to the best colleges with programs for high schoolers. Perhaps this is because they have realized the many benefits of earning college credits fast and early.
Here are some of the reasons why earning college credits early, whether in online classes or traditional classes, is one of the fastest ways to get your college degree.
You will save time and money.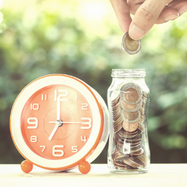 Getting a college degree is undoubtedly a costly academic endeavor. This explains why just the thought of saving money for college is enticing.
When you earn college credits while still in high school, not only will you obtain college credits fast, but you also get to save money. Dual enrollment programs are less expensive than traditional undergraduate tuition.
You gain valuable experience.
Ask any average student, and they will tell you that college is a big deal. Some high school graduate students even define college as high school classes on steroids.
This is the reason why so many students enter college unprepared. But when you earn early college credits, not only will you get a head start on your preferred college programs, but you will also have a feel for what college life truly is.
Many students believe that when they get college credits fast during high school, they will be able to smoothly transition into college-level academics.
You can obtain your college degree sooner.
If you plan on fast-tracking towards your college graduate degree because you're already looking forward to what your life is going to be like when you already have a career, then earning college credits during your high school year is the solution.
You can quickly complete your bachelor's degree if you start getting college credits ahead. Some even complete two years of required college coursework even before they are officially enrolled in college.
You will have better college admission chances.
This is particularly true for those who are dreaming of getting into the best colleges and universities. Having college credits in your last years of secondary school gives you a better competitive edge.
College admission counselors these days not only check your college entrance examination scores and GPAs. They will also look at how you fared in high school.
How To Get College Credits Fast
Students who perform well in their advanced placement exams are more likely to get offered credits, especially if they perform well on their AP tests.
AP Exams are standardized subject tests administered every May by the College Board and are designed to gauge how well a student has mastered the skills and content of specific AP courses.
While most AP courses have end-of-year exams, some have specific ways of assessing what you have learned. For instance, AP Art and Design students are required to submit a portfolio of their work for scoring.
When you earn a passing score on your AP exams, this indicates that you understood the materials covered in various AP courses. You can close from 38 AP tests, including those that cover art history, calculus, biology, chemistry, music theory, English language and composition, and psychology.
You can approach your high school AP coordinator to register for the exams. Preparing for AP tests also needs the help of AP teachers, tutors, and the AP classroom that features different study resources like progress checks and videos. Depending on the college, the standard passing exam scores are between 3 and 5.
Accelerated College Classes
Another way to get college credit fast is to enroll in accelerated online courses. These programs are suitable for working students or those with family obligations, although any college student can still benefit from these.
Colleges usually run 14 to 15-week courses that are broken up by summer and winter breaks, meaning you can take 4-6 courses each semester. In accelerated classes, courses only last 5-10 weeks.
Today, you can find many accelerated online classes to allow students to complete more courses in an academic year. Take note, though, that not all colleges provide accelerated courses, and not all majors offer accelerated subjects.
You can register for accelerated courses through your school the same way you register for regular classes. However, accelerated classes usually start after every official semester start date.
This can affect federal and state financial aid eligibility. Students are potentially ineligible for full-time financial aid or have their scholarships delayed if they prefer to earn college credits online via accelerated courses.
CLEP Exams
High school or college students interested in earning their college credits fast can take the College level examination program (CLEP) exams. These exams award students with college credits by gauging their knowledge and skills in selected subjects.
The College Board offers 34 college-level subjects ranging from business law to chemistry, American government to psychology, or Spanish to psychology. This credit-by-exam program will grant students three or more college credits at 2,900 schools across the US. Military personnel can also take this exam free from tests and administrative fees.
TECEP Exams
The Thomas Edison Credit-By-Examination program(TCEP) exam, administered by Thomas Edison State University, is created to allow students to demonstrate the college-level knowledge they gained through personal interests and activities, job experience, or independent study. Prior learning assessments like TECEP provide open resources to provide students with the tools they need to study for these multiple-choice tests.
Students can choose from 43 exams on various topics like public speaking, English composition, news reporting, the science of nutrition, abnormal psychology, and operations management.
DSST Exam
The DANTES Subject Standardized Tests (DSST) are ideal for both undergraduate and graduate students, including active-duty military students, personnel, and veterans. Initially, this test is only exclusive to military personnel and their families or those with military experience.
Today, anybody can take the test for the chance to earn college credits fast. Military bases and college campuses usually offer an authorized DSST testing site. However, not all schools accept DSST results.
Work and Life Experiences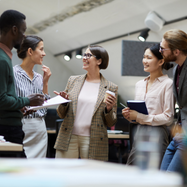 This is perfect for older and more experienced college students, as well as members of the armed forces. Taking advantage of your work and life experience can help you gain college credits quickly and graduate early.
When earning credits, most schools recognize volunteer service, corporate training, professional certifications, and military experience.
The number of exam credits each school offers, plus the methods they use to check eligibility, will largely depend on the institution. A local community college, for example, has a limit for each degree program or student.
Excelsior College Exams
The UExcel (Excelsior College Exams) was initially called the Regents College Exams. This test allows students to independently study a particular subject and assess the knowledge they gained.
Before the test, students receive free exam content guides, along with important information on what to expect or where they can access study materials.
Test format, credit value, and exam fee will vary by exam. Students may earn 3-6 college credits per exam, with nursing exams offering the most credits. Exam topics include college courses like physical sciences, adult nursing, business law, managerial accounting, labor relations, and workplace communication with computers.
University Challenge Exams
Some universities, like Columbia College, offer the University Challenge Exams to help students get college credits fast and achieve degree completion.
Topics include communications, arts and humanities, education, computer science, exercise science and wellness, justice studies, health sciences, mathematics, legal studies, social work, and the sciences.
You can either receive a pass or fail score. Those who fail this exam can retake it after a specified amount of time and pay another exam fee.
---
Frequently Asked Questions
What is the best way to earn 60 college credits fast?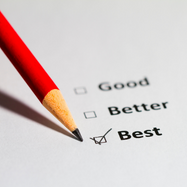 At many institutions, you can get up to 60 college credits through prior learning assessment credits, including DSST exams, CLEP exams, Excel exams, and AP exams.
Other colleges allow students to earn more credits for their work and life experience, military training, or professional licenses and certifications so a student can earn his degree faster.
The credits you earn from another accredited university or school can also be acknowledged as transfer credits to help you toward your degree completion. Online accelerated courses are also great ways to obtain courses fast.
Can you finish college in just two years?
After accumulating prior learning assessment credits, you can earn a bachelor's degree in just 2-3 years. For instance, transfer students who hold an associate degree can transfer into a bachelor's program with 60 transfer credits and graduate in two years.
Do college credits last long?
Essentially, college credits are forever etched on your academic record. However, you may be required to retake specific courses that you completed too long ago already (10 years or more).
---
Summary Points
Earning credits ahead of time is a perfect opportunity, especially among high school students. This helps them have that college experience even before they go to college full-time. Thankfully, with so many options available, students no longer have to stress themselves too much about finding ways how they can earn college credits fast.
---
Additional Resources: