Data has increasingly shaped the way we interact every day. Whether you are using Siri, browsing your Instagram feed, or looking for something on Google, you are using and generating data. We have come to an era where every day, 2.5 quintillion bytes of data is consumed. With the whopping figure, haven't you wondered how data works? Enter the data analytics expert.
Data analysts are very valuable in a company because they're the techies who take information about certain topics and then analyze, interpret, and present findings in detailed and comprehensive reports. Today, businesses hire data analytics experts to help them identify trends and competitive analysis in various industries.
So, what are the roles and responsibilities of a data analytics expert? Although this will generally depend on their level of expertise, a data analyst may have some of the roles below.
Determine Organizational Goals.
This is the primary and one of the most crucial roles of a data analytics expert. This role involves working with IT teams, data scientists, and management.
Mining Data.
This is the process where you structure raw data and recognize or create various patterns from that data via computational and mathematical algorithms. Mining data helps create new information and reveal various insights out of that information. As a data analyst, you collect and mine data very often. Extracting data from a company's database from external sources so you can make further research is one major role of a data analyst.
Analyzing Data.
This responsibility is a must for a data analytics expert. After all, data analytics is about exploring the facts you get from data to answer specific questions from that data. It is all about processing the facts using logical and analytical reasoning to check each element of the provided data.
Identifying Patterns and Trends.
Expectedly, you will be spending a huge chunk of your time finding correlations, trends, and patterns in data sets as a data analyst, as these factors are also important in data management. Simply put, you will analyze both long-term and short-term trends.
Making Reports with Clear Visualizations.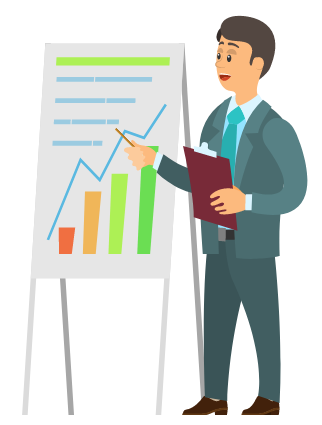 When you report, your goal is to translate raw data into clear information. This will help the company and stakeholders closely monitor their online ventures and get alerted if data unexpectedly falls outside the usually expected ranges. When you report data, the challenge here lies in getting your point across to your audience since many of them are expected not to be on the same frequency as you are. Thus, data visualization is very critical. This can make or break your efforts of presenting your data.
Another important role of a data analyst is ensuring that the availability, storage, and coherence of all electronically stored data can meet the needs of an organization. It would be best if you had the right technical expertise regarding database design developments, data models, and data features so you can fully use them. As an analyst, you should also develop and maintain databases by obtaining data from reliable sources and building scripts to make the data evaluation process more scalable and flexible.