Since its introduction in the 1st century BC, the free-blowing technique has played a significant role in glassmaking and is still widely used today! European glass-blowing traditions continued into the 5th century AD and after the fall of the Roman Empire.
Glass blowing is a technique where molten glass is formed into intricate shapes using specialized tools and breath. Those who want a creative job can find glass blowing appealing if they are artistic.
Featured Programs
However, aside from the artistic side of glass blowing, there's also scientific glass blowing. Many innovations have been influenced by this, including the light bulb and early televisions.
Fiber optics, electrochemical cells, semiconductors, and advanced fiber optics are fields in which glassblowing is utilized today.
Science, art, and design are all industries that use scientific glassblowing. Lasers and lathes are combined with traditional hand techniques and the latest technology.
Research and development glassware is designed and constructed at the glassblowing workshop by staff with many years of experience.
Quartz and borosilicate glass can both be used to make complex apparatus. Before you hone advanced skills and acquire experience in this field, preparing yourself with the proper education is essential. Get enrolled in a glass-blowing program today.
---
The Lowdown
By having an education in a bachelor of fine arts in Glass, you can take advantage of a design-based curriculum designed to meet the needs of the design industry, particularly in glass blowing. With a strong educational background and good experience, you can penetrate the industry of art and other industries that use glass-blowing methods.

Get ready to be equipped with all the knowledge and information in glass blowing. Gain the right soft skills, and stay up-to-date with the changes and innovations in glass blowing industry!
---
What is Glass Blowing?
Several materials go into making glass. Glass blowing involves blowing air into a mass of softened glass through a tube to shape it. Lead crystal and soda lime glass are the most common types used today.
To make lead crystal, a mixture of silica sand, 25% lead oxide, and small quantities of chemicals such as potash are added to the sand, along with cullet or crushed waste glass.
The second common type of glass is the soda lime glass. This type of household glassware is made from sand and soda lime. As molten glass, it is incredibly malleable; as it cools, it becomes very hard and brittle but also very durable.
This material has been used since ancient times in practical and decorative items. From architecture to telescopes to telecommunications, glass blowing is widely used in many fields and has undergone technological advancements and innovations.
Responsibilities of a Glass Blower
Glass blowers have a variety of responsibilities based on their products and the arrangement in which they work. Here are some examples:
Create a blueprint to guide the process of creating glass creations.
For all glass-blowing projects, mix components to achieve the right consistency and color.
Sketch or make visual representations for clients or employers to use as references.
Allow gravity to shape the glass components by turning the glass-blowing pipe.
Using a popping technique, they must also blow through a pipe to form the glass.
Use the right temperatures to heat and make glass components pliable.
Adjust the shape of glass products using glass-blowing tools.
Maintain structural integrity and reduce cracks or breaks in blown glass by cooling it safely.
Steps to Become a Glass Blower
There are steps to take to become a successful glass blower. Consider this guide below:
Choose a glass-blowing program.
Become familiar with basic glass-blowing techniques by taking classes in universities or colleges. Choosing a bachelor's program in fine arts in Glass concentration is a good start.
If you're interested in glass blowing but want to test the water first and enrolling in a four-year course is too big a leap for you, go for beginner classes instead.
There are multiple levels of classes you can take at glass-blowing schools, allowing you to learn the fundamentals from an experienced glassblower, then advance to more advanced techniques to develop and execute plans in glass-blowing.
Consider joining an apprenticeship or internship.
A glass-blowing apprenticeship or internship provides you with more than just a glimpse of the real thing! Apprenticeships allow you to learn from an experienced glass blower's techniques and observe them in action.
Apprentices may also help with glass blowing, which gives you actual and real-life experiences. Practicing under a professional's supervision can refine your skills as you receive tips and corrections. You can earn extra dough while being a glass blower apprentice.
Practice and grow your craft.
Before you become well-versed in glass-blowing techniques, you will be required to hone your skills first. An excellent way to do this is through practice. Improve your glass-blowing skills by practicing different styles and shapes. You can diversify your skills and options when you design and execute glass-blowing projects.
Making new creations that were previously beyond your education or skill level can make you a more effective glass blower. This is the time to experiment with different methods that can help you enrich your craft and skills.
Continuously enhance your skills.
Work on improving your weaknesses as a glass blower and identify your strengths. Increasing the quality of the final product you produce can be achieved by diversifying your skill set. A new glass project can be more easily planned and executed if you have an expanded skill set.
Job Outlook for Glass Blowers
Many of these artisans are employed in the manufacturing industry, which affects their job prospects and demand. The production of glassware, decorative items, and glass for science and industry increases in a strong economy. This leads to consumers spending more on non-essential items due to higher disposable incomes.
Artists often use studio spaces in office buildings, warehouses, and lofts for fine- and commercial artwork. Some people work in their homes in private studio art facilities.
Artists may also exhibit their work in shared studio spaces. Federal data reveal that craft and fine artists' employment will increase by 6% between 2021 and 2031. This includes those who are concentrating on glass blowing.
Because there are more qualified and aspiring workers than jobs available in the arts and crafts industry, glass blowers are facing stiff competition. Undergraduate and graduate students are able to establish credible educational backgrounds in this field and find better career options.
---
20 Excellent Colleges with Glass-Blowing Programs
Temple University
Philadelphia, Pennsylvania
With Temple University's Glass program, you will study the history and chemistry of glass as well as the technical aspects of sculpting it.
Students learn glass blowing, glass casting, and kiln work, but also help to run the hot and cold studios and build the tools they will use to express their ideas through the glass.
The curriculum integrates contemporary art practices, critical theory, and artist practice in the 21st century. In addition to developing an artistic community, the program fosters a sense of belonging.
Students oversee the studios, an essential role and an opportunity to learn first-hand what it's like to be an artist.
Learn more about Temple University's Bachelor of Fine Arts in Glass program.
---
The Ohio State University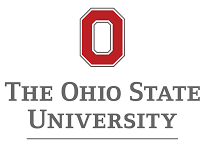 Columbus, Ohio
There is a comprehensive studio glass facility at the Department of Art, which offers a broad art curriculum, along with an emphasis on glass practice, integrated within a science and humanities curriculum that prepares students to be practitioners, innovators, and leaders in their fields.
The emphasis area of Glass encourages students to solve visual problems and to develop artistic skills using glass as a material.
Undergraduate glass students receive practical instruction in a wide range of glass process techniques and become familiar with glass-forming equipment, which leads to independent creative work.
Work assignments involve maintaining, repairing, building, and designing glass studio equipment. Students develop portfolios and explore presentation methods.
Learn more about The Ohio State University's Bachelor of Fine Arts in Glass Program.
---
Ball State University
Muncie, Indiana
You will learn how to blow glass, cast glass, slump glass, fuse glass, and work with neon under this glass concentration offered at Ball State University.
Basic blowing and casting processes will be taught to beginning students. Forms will be incorporated with color and concepts for intermediate students.
In advanced classes, students will experiment with various technical processes to create sculptures that reflect their style. Several of their glass students study abroad in Poland and the Czech Republic, competing against other nationwide programs.
Learn more about Ball State University's Bachelor of Fine Arts in Glass Program.
---
University of the Arts
Philadelphia, Pennsylvania
Studying Glass will allow you to create something that is both beautiful and meaningful. Interested in glassblowing and working with your hands? UArts is the place for you.
Through technical instruction from accomplished artists, you will be exposed to the ideas and concepts discussed in the Bachelor of Fine Arts program in Craft + Material Studies.
Hands-on instruction and demonstrations are conducted in the studio.
The course covers color in the glass, surface treatment in two- and three-dimensions, volume and skin of forms, blowing into molds, and working at different scales.
Learn more about the University of the Art's Bachelor of Fine Arts in Glass program.
---
Rochester Institute of Technology

Monroe County, New York
The RIT studio arts BFA program offers a glass option for those who want to become professional glass-blowers. With access to world-class facilities and study under renowned faculty, you'll combine the best of their studio arts and American Crafts traditions.
RIT reimagined its former glass BFA program to enhance student flexibility and integration across media.
Learn more about Rochester Institute of Technology's Bachelor of Fine Arts in Glass program.
---
Massachusetts College of Art and Design
Boston, Massachusetts
As students learn about the centuries-old glassmaking tradition, they gain a deeper understanding of current practices and how historical glass techniques inform them.
Students research the topics and artists relevant to their personal development to gain a stronger sense of their artistic direction as individuals.
A variety of seminar formats, slide lectures, studio visits, and exhibitions help students grow by sharing their skills and knowledge. Contemporary art-making issues in glass are also discussed in the glass studio.
Learn about Massachusetts College of Art and Design's Bachelor of Fine Arts in Glass program.
---
California State University Fullerton
Fullerton, California
With a Bachelor of Fine Arts degree, students can explore eight areas of concentration within the visual arts. For students who wish to prepare in-depth for specialized goals, this program offers courses such as drawing and painting, graphic design, ceramics, illustration, creative photography, entertainment art and animation, and sculpture.
As part of the program, students will better understand the professional practice and specialized skills to meet graduate school entrance requirements.
Learn more about California State University Fullerton's Bachelor of Fine Arts in Glass program.
---
Tennessee Tech University
Cookeville, Tennessee
A professionally equipped glass studio provides exceptional opportunities for students to work and learn. In addition to a comprehensive technical foundation, the program offers a broad introduction to the history of glass and how it relates to art over time.
Through traditional glass technical skills, students learn to create functional and sculptural objects that communicate with their hands.
Hands-on training in glass blowing and developing a sense of design are the highlights of this program. You can achieve your goals with the glass program regardless of whether you haven't touched glass before, want to improve your skills, or want to continue developing your portfolio.
Learn about Tennessee Tech University's Bachelor of Fine Arts in Glass program.
---
University of South Alabama
Mobile, Alabama
The Department of Art & Art History of the University of South Alabama facilitates graduate studies in Visual Art, providing students with appropriate programs and courses for their personal development and cultural enrichment. You can choose a concentration in Glass and pursue graduate studies thereafter.
Learn more about the University of South Alabama's bachelor of Fine Arts in Glass program.
---
Jacksonville University
Jacksonville, Florida
Develop the skills you need to succeed in this creative career by exploring your passion for molten glass. Utilize teamwork and leadership roles to create a lasting impact on the community by designing, foreseeing, and maintaining equipment and studios.
Whether you want to be a production glassmaker, an art teacher, a professional artist, or a glass specialist, this bachelor's degree program is perfect for you.
Student applicants should have a distinctive vision for their future in the object design program. Their curriculum emphasizes building confidence and expertise for those interested in pursuing careers in the arts.
Students majoring, double-majoring, or minoring in their programs get an exclusive educational experience that builds professional experience and traditional skills on a contemporary basis.
Learn more about Jacksonville University's Bachelor of Fine Arts in Glass program.
---
Rhode Island School of Design
Providence, Rhode Island
In art and design, glass has a surprising amount of impact and limitless possibilities. The Glass major will allow you to develop your skills in all the necessary glass-blowing processes, and you can work alongside professors and visiting artists. You will learn how to manage an art studio.
And this hands-on training teaches students to master technical skills and examines how material and concepts interact. Glass alums tend to maintain close ties to the department due to their positive experiences at RISD.
Learn about Rhode Island School of Design's Bachelor of Fine Arts in Glass program.
---
Southern Illinois University
Carbondale, Illinois
There are many traditional and unique techniques incorporated into the glass curriculum. As part of this program, students engage in instructional training, independent activities, and interactive groups designed to prepare them for various careers and interests.
In addition to the required foundation studies, students must take some courses in art history, drawing, and two- and three-dimensional design before entering the glass program.
Additionally, students must have completed a portfolio review from a previous art education at SIU or elsewhere.
Learn more about Southern Illinois University's Bachelor of Fine Arts in Glass program.
---
Tulane University
New Orleans, Louisiana
Tulane University's Glass department offers BA and BFA degrees for undergraduates interested in learning about glass as a sculptural material.
In addition to students wishing to pursue art professionally, this program is also available to undergraduates from other disciplines. They offer their program to scholars from various disciplines, including law, architecture, medicine, etc.
Learn more about Tulane University's Bachelor of Fine Arts in Glass program.
---
The University of Texas at Arlington
Arlington, Texas
The Glass program allows students to explore glass as an artistic medium from a sculptural, conceptual, and functional perspective. The challenging coursework examines and utilizes various traditional, contemporary, and experimental glassworking techniques.
In creating the student's work, the character and the aesthetic of the artist are used as a resource. Students are encouraged to explore various glass techniques and applications while developing technical, aesthetic, and conceptual expertise.
The class size is limited to enhance the student's confidence and foster a tutorial relationship with the instructor. There is an opportunity for students to receive a Bachelor of Fine Arts – concentration in Glass and a Master of Fine Arts – concentration in Glass.
Explore The University of Texas at Arlington's Bachelor of Fine Arts in Glass program.
---
Salisbury University
Salisbury, Maryland
Salisbury University can help you turn your passion into a career. In this glass art program concentrated on Glass, you will develop as an artist and learn how your work relates to the world. They will help you chart a creative career path leading you to the job you've always wanted.
Learn more about Salisbury University's Bachelor of Fine Arts in Glass program.
---
Summary Points
Glass-blowing programs offered by some of the country's finest colleges enable students to discover their passion and give them an avenue to express their creative interests while providing them with solid career paths.
Glass sculpture, glass art, and other modern products involving the creative use of glass as the primary material require intensive training, which glass-blowing undergraduate and graduate programs provide.
Glass blowers use their own set of tools like an extension of their own hands, which individual glassblowing courses often emphasize.
---
Additional Resources: