The global economy is closely interlinked with the very notion of commerce. Perhaps no country in the world can survive without the conduct of trade. The process of commerce is integral to all stages of society, most especially in the business world.
No wonder many people make it a point to learn the art of commerce and business. According to BLS, business and financial occupations are expected to grow by 7% from 2021 to 2031.
Featured Programs
While an undergraduate degree in commerce or related areas can be your stepping stone to begin your professional career in the field, a master's degree in business commerce opens doors for a wealth of opportunities.
It can enhance your portfolio, equipping you with advanced knowledge and skills that prove beneficial if you aim for career growth and development.
A Master's in Business Commerce degree program offers students an opportunity to gain a sophisticated set of skills enabling them to succeed in areas such as finance, economics, management, and marketing. It prepares students for careers in business, commerce, and economics, as well as many related professional roles.
Quick audio summary:
The Lowdown
An advanced education in business commerce is not very common in the U.S., where most higher learning institutions predominantly focus on business administration. The two might be quite similar, but a business commerce degree puts more emphasis on understanding economics, business analytics, finance, and statistical analysis. They often tackle macro and microeconomics along with advanced mathematics.
Methodology
Several universities in the country offer advanced business commerce programs for those who want to expand their knowledge base and create better opportunities for themselves.
Our list of the country's top online Master's in Business Commerce programs all exhibit excellence through these features:
Delivered 100% online or in a blended format with synchronous and asynchronous coursework to emphasize convenience,
Master's in Business Commerce program coursework covering the latest strategies, principles, and technologies involved in the field, while developing in each graduate student the attributes required for them to become more competent and better-skilled professionals,
Professors who hold terminal degrees in the field of Business Commerce,
Availability of financial aid options, including grants and scholarships or military aid for those who qualify,
Transfer credit programs and accelerated degree options,
Proper accreditation earned from academic agencies that ensure the delivery of top-quality online education to students at the master's level, which may or may not be particularly focused on Business Commerce,
High regard from the most respected associations or groups that seek to advance the field of Business commerce.
Visit our Methodology page for more information.
---
5 Best Online Master's in Business Commerce Programs
George Mason University
Committed to producing decision-makers and public service leaders, Georgie Mason University's Master's in Global Commerce and Policy is a unique program unlike any other in the Washington D.C. area.
This master's degree provides you with a good foundation in the areas of finance, trade, investment, and development, all of which are integral to the success of public and private sectors, nonprofits, consulting firms, non-government organizations, and multinational organizations.
This program equips you with practical skills essential for competing in an increasingly global economy.
It integrates multiple disciplines, including business, law, technology, economics, and public policy.
The focus of this degree is on international economic issues, from global trade to finance and investment.
The program differs from an MBC program because it provides training in the different aspects of the global economy, including political, cultural, social, and technological.
At the beginning of spring, students can attend this program online on either a part-time or full-time basis.
Composed of 12 courses, the Master's in Global Commerce and Policy program requires a total of 36 credit units to be completed.
What's Unique About George Mason University's Master's in Global Commerce and Policy Program:
The program is offered under Schar School with a decorated faculty. Most of the full-time professors hold positions in acclaimed organizations such as the US International Trade Commission, the World Bank, the US Treasury, the European Commission, and the US Environmental Protection Agency, among others.
---
Northeastern University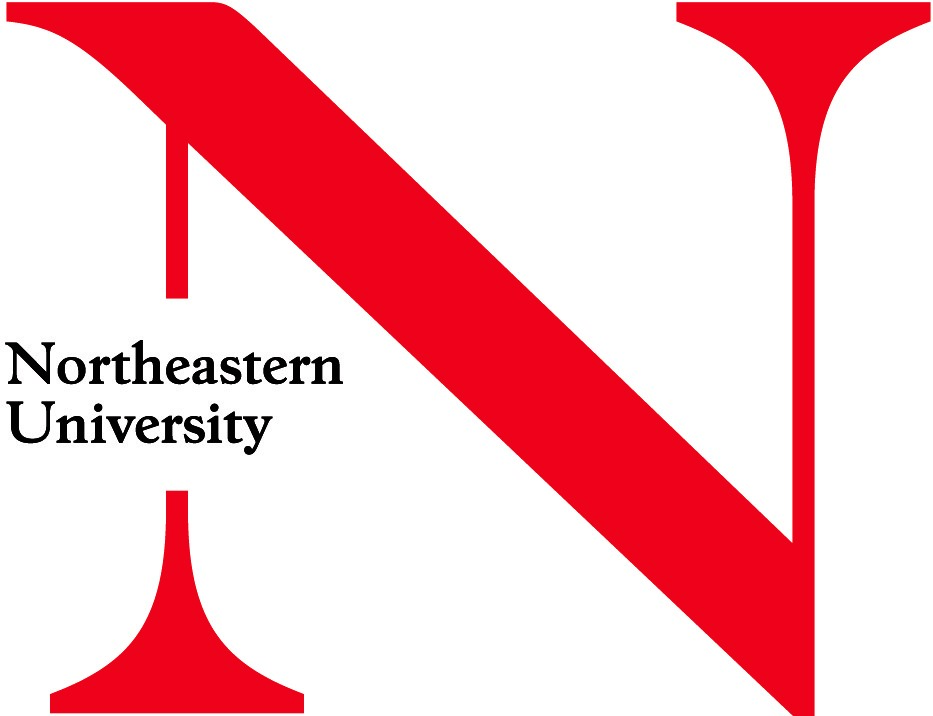 Boasting its signature experiential approach to learning, Northeastern University's Master's in Commerce and Economic Development is an innovative choice for working professionals who wants to prepare for rewarding career options in various sectors, whether public or private.
This STEM-designated program equips you with skills and knowledge that encompass various disciplines, including economics, technology, leadership, and public policy.
The program is offered fully online in either full-time or part-time formats.
You will be able to complete and earn the degree within 12 to 18 months.
It is an ideal choice for those seeking to enrich their learning when it comes to commerce and economic development.
The program is offered by the College of Professional Studies in collaboration with the College of Social Sciences and Humanities.
Before the end of the program, you will be required to complete a capstone project.
You are expected to harness the economic theory and classroom materials into core competencies.
Some of the skills you will be able to gain include quantitative skills in relevant areas such as policy analysis, economics, business analytics, research, data collection, estimation, and theory applications.
Multiple term starts are offered so you can apply for admission at any time of the year, whether during Winter, Spring, Summer, or Fall.
What's Unique About Northeastern University's Master's in Commerce and Economic Development Program:
Designed for professionals in the middle of growing their careers, the program offers a Financial Economics concentration which is a good foundation for those who want to take the CFA Institute Level examination.
Earning this degree will give you a wealth of opportunities in the government, nonprofit organizations, universities, international organizations, and private sector.
---
California State University, San Bernardino
Established in 1965, California State University, San Bernardino offers the Master of Science in Logistics and e-Commerce program.
This master's degree aims to prepare post-baccalaureate students to become experts in the industry of logistics of e-commerce, both of which are considered specialties within the major field of supply chain management and internet-based businesses.
The program is delivered online in an accelerated format with a total of 30 semester units across 10 courses.
This degree culminates in a capstone project that will enhance the student experience.
The program does not have a lot of admissions requirements, as it is open to all who have a bachelor's degree regardless of their major.
The program courses include Data-Driven Decision Making, Managing the Supply Chain, E-commerce, Advanced E-commerce Technologies, Integrated Logistics Management, Supply Chain Security and Blockchain, and Advanced Managerial Communication, among others.
What's Unique About California State University, San Bernardino's Master of Science in Logistics and E-Commerce Program:
With classes being run by the College of Extended and Global Education, the MS in Logistics and E-Commerce program forms a unique partnership with the CSUSB Academic Departments.
This includes the Department of Information and Decision Sciences within the Jack H. Brown College of Business and Public Administration.
---
Norwich University
Under its College of Graduate and Continuing Studies, Norwich University offers academic programs for all levels of higher education. One of which is the Master of Arts in Diplomacy.
This program emphasizes the importance of promoting peace, building cooperation, and defusing tension among nations, groups, and other entities.
The program offers four concentrations for you to choose from, including International Commerce.
Offered 100% online, this master's degree takes about 18 months to complete.
Classes are kept small to ensure students are given equal attention and guidance with only 15 students per class.
You will need to complete six courses delivered over 11 weeks, translating to a total of 36 credit hours.
In the International Commerce concentration, you will gain knowledge and competencies that will help you deal with international populations, including government and non-government organizations, among others.
Some of the courses in this concentration include Global Commerce and the International System, Global Corporate Diplomacy, Diplomacy and Communication, and Cross-Cultural Management in the International System.
What's Unique About Norwich University's Master's in Master of Arts in Diplomacy – International Commerce Program:
The program gives you an option to complete a traditional thesis experience, eventually culminating in a research paper. The thesis track is divided into four seminars with 3 credits each.
---
Boston University
Boston University offers the Master of Science in Global Marketing Management. This fully online program encompasses relevant areas of study, including financial economic analysis and electronic commerce.
On top of providing you with a broad understanding of marketing research and other marketing techniques, you also gain a thorough understanding of issues that affect strategies involved in international commerce and importing/exporting.
The program requires 40 credit hours, which usually takes graduates 18 to 24 months to complete.
In this degree, you are expected to learn how to analyze global marketing concepts and how to apply them.
The program boasts prominent faculty members whose experience is valuable along with international partner universities in Mexico, Latin America, and Asia.
Some of the specialization courses for this program include e-commerce; international business, economics, and cultures; innovative marketing techniques, and market and economic cutting-edge research and analysis.
What's Unique About Boston University's Master's Master of Science in Global Marketing Management Program:
The program allows you to choose among two additional administrative sciences graduate-level courses, albeit with the approval of your advisor.
---
Frequently Asked Questions
What is a Master of Business Commerce degree?
Encompassing the business world, a Master of Business Commerce degree often equips students with knowledge and skills that allow them to understand how they can support the vision and goals of an organization. This includes harnessing strategies in various areas, such as accounting and project management.
In this program, students also gain a deeper understanding of economic theories and how they drive markets and consumers.
Are graduate programs in Business Commerce common in the U.S.?
Most business degrees in the U.S. are offered under the business administration discipline. While there are business commerce programs, they tend to be rare.
They can be considered a niche branch of business courses, often specializing in finance, economics, international business, business analytics, and statistical analysis.
There are also business commerce programs geared toward electronic commerce, marketing, computer science, and supply chain management.
Is a Master's degree in Commerce worth it?
As a post-baccalaureate degree, a master of commerce degree is an ideal choice for those who want to pursue and explore opportunities in the field of commerce, banking, finance, international business, management, and economics.
With a master's degree in business commerce, you will be able to take on leadership roles in specialized areas, including global business, marketing, human resource management, consulting, and so much more. You will also be able to penetrate the internet and succeed with the emergence of e-commerce.
How can I fund my degree in Business Commerce?
Many universities offer financial aid for those who want to pursue advanced education. The master of business commerce is no exception.
Financial aid is provided in various forms, whether as scholarships, grants, employer benefits offered by companies, and more. Others are offered as discounts on tuition fees.
How will earning a Master's degree in Business Commerce help my career?
Earning a Master's degree in Business Commerce can help you develop a deeper understanding of the global business environment, which can open career opportunities in management, consulting, information technology, finance, and more.
With a Master's in Business Commerce, you'll become equipped with the knowledge and skills needed to evaluate and analyze data, solve complex problems, identify trends, and develop effective strategies. This degree prepares you to handle the modern business environment and sets you up for competitive positions in the field.
---
Summary Points
Technological innovations led to easier and more convenient ways to earn a master's degree in business commerce. This online graduate degree provides a great opportunity for you to sharpen your business skills and enrich your future career prospects.
If you are interested in becoming part of the field of international commerce and trade, enroll in a Master's in Business Commerce to enhance your qualifications for key positions and achieve career advancement, especially in the global context.
---
Take a look at this:
Additional Resources: