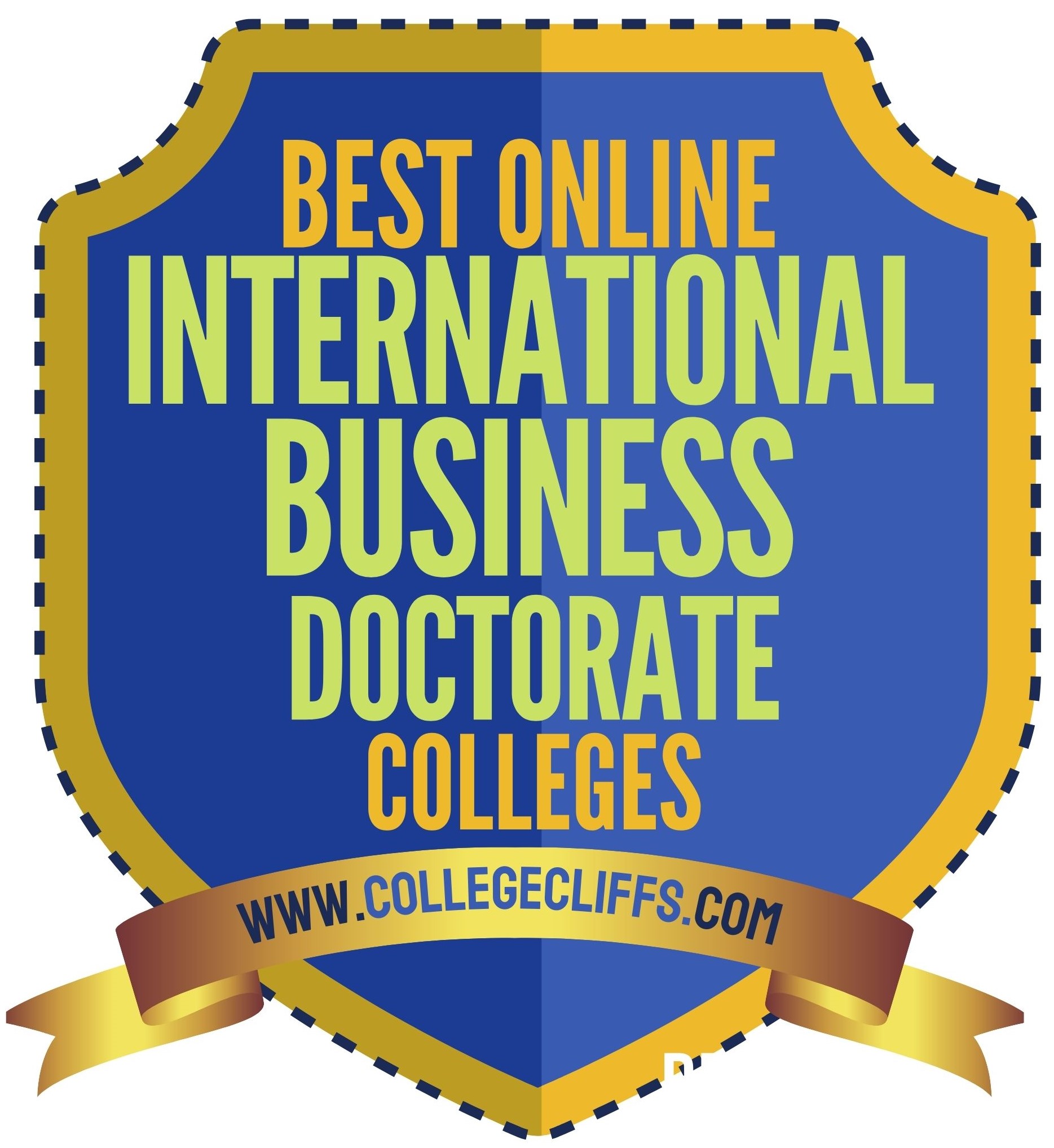 Do you have a knack for numbers? You could work as an economist who monitors global trends or as a financial manager who manages the books for a multinational corporation.
Do you have business sense? You could work as a data analyst or management consultant for expanding brands or become a business development director who assists companies in launching new products and services in other countries.
Featured Programs
In today's business world, more companies are operating globally. These companies value employees who have a pulse on the market, including international business, from management to sales.
Employees no longer know only about their immediate surroundings. Companies want to hire new graduates who are global in outlook and understand business in international terms; hence, the gaining popularity of International Business Degrees.
A Doctor in International Business Degree can help you prepare for a job in various fields. Instead of being a specialized degree for a specific job market, it is considered a "generalist" degree applicable to various jobs.
For an audio summary, listen here:


With the advent of online learning and the advancement of web-based technologies, the time has come for professionals to consider an online Doctorate in International Business. It is a path that will get you where you need to go, and it is often less expensive and faster, resulting in a higher ROI than on-campus programs. Online programs are intended to allow you to continue working while studying. So, whether you work for a multinational corporation at home or abroad, an Online Doctorate in International Business is a viable option.

This list features the country's Top 5 Best Online Doctor of International Business Degrees, with features such as stringent admission requirements to ensure only the most dedicated students, high-quality instruction, impressive faculty, financial assistance, and promising career outcomes for graduates. These programs are presented to give prospective students ideas to help them decide and choose the best one!

Visit our Methodology page for more details.
Featured Programs
5 Best Online Doctor of International Business Degrees
California Miramar University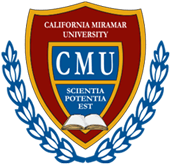 Online Doctor of Business Administration -International Business
In today's fast-paced global economy, advanced and specialized training is required. California Miramar University offers an online DBA in International Business.
The program's curriculum includes an understanding of business's interconnected cultural, economic, political, and legal environments, as well as the advanced skills required to excel at managing international or multinational organizations.
Location:
San Diego, California
Accreditation:
Distance Education Accrediting Commission
Accrediting Council for Independent Colleges and Schools
Program Features:
In addition to the Master's degree, 61 graduate semester credits are also required in this online doctorate program.
Dissertation preparation courses make up 13 of the total number of credits required.
Before the approval of the dissertation proposal, a comprehensive exam is required.
Students are taught to demonstrate a thorough understanding of the theoretical understandings in the business administration program to ensure success in the field.
Course Options:
Seminar in Organizational Theory and Corporate Governance
Seminar in Advanced Corporate Finance
Modern Business-Driven Technologies and E-commerce
International Sustainability and Social Responsibility
Globalization and Global Business Strategy
Applied Statistics
Organizational Change Management and Business Ethics
Seminar in Advanced Marketing
Strategic Human Resource Management
Seminar in Advanced Strategic Management
Admission Requirements:
A master's degree
Overall GPA of 3.0 or better.
Official transcripts evaluated by the National Association of Credential Evaluation Services (NACES)
TOEFL – 79-80 on internet-based test OR IELTS – 6.5, 550 on the paper-based test
30 hours of graduate coursework in Business
Three letters of recommendation
Three years of teaching/professional work experience
Financial Aid:
Federal Pell Grant
Federal Supplemental Educational Opportunity Grants (FSEOG)
Direct Subsidized Loan
Direct Unsubsidized Loan
Direct PLUS Loan
What's Unique About the Program:
CMU's commitment to innovation and keeping up with the rapid changes in concepts, theories, and practices in today's corporate world is one of its many strengths that makes the program reliable and unique. As experts in their fields, CMU faculty members drive the University's innovative capacity.
---
Liberty University

Online DBA in International Business
To advance in your current career, attend Liberty University's Online DBA in International Business program! Liberty University's online doctorate programs were ranked in the top five out of over 2,100 online colleges and universities in terms of academic quality, affordability, and accessibility.
The University's online DBA in International Business program will prepare you to take on advanced responsibilities in international business affairs.
Through your expertise in global trade, multinational corporations, and global supply chain management, you will assist multinational businesses in reaching new heights. Liberty University cares deeply about its students and their exciting career goals.
Location:
Lynchburg, Virginia
Accreditation:
Southern Association of Colleges & Schools Commission on Colleges
Accreditation Council for Business Schools and Programs
Program Features:
Students will investigate the global financial market and its cultural influences on business practices.
The 60-credit, entirely online program typically takes three years to complete.
Advanced knowledge of global trade, market-based global operations, and international financial markets are covered in the courses.
Course Options:
International Business
Environment of International Business
Global Financial Markets
Developing Global Markets
Admission Requirements:
A Business master's degree (or related field)
30 hours of graduate business credit
3.0 or above GPA
Admission application
Application fee*
Official college transcripts
Proof of English proficiency
Financial Aid:
Scholarships.
Grants
Student Loans
Book Dollars & Vouchers
FAFSA
College Financing Plan
What's Unique About the Program:
Liberty University's DBA program is the most cost-effective on our list. With such a high level of education at such a low cost, you can expect a good return on investment. Online students will have the opportunity to participate in optional intensives to supplement what is taught in the program.
---
National University
Doctor of Business Administration – International Business
The DBA degree in International Business at National is for the businessperson of the twenty-first century. The curriculum includes advanced research, law, government, diplomacy, international studies, economics, finance, and marketing skills and knowledge.
You will graduate prepared to manage a multinational or international organization, as leadership and decision-making will be woven into your NU experience.
Location:
San Diego, California
Accreditation:
WASC Senior College and University Commission
Accreditation Council for Business Schools and Programs
Program Features:
The 54-credit DBA program requires dedication—18 courses, a written dissertation, and an oral defense, all in 3 years (no more than seven years).
To graduate, you must also have a minimum GPA of 3.0. NU will also accept up to nine transfer credits, which is noteworthy.
Course Options:
International Business Environments
Global Economic Environment
Global Marketing Environment
International Business Strategic Management
International Business Law & Environment
Admission Requirements:
Master's degree from an accredited university
Online application
Academic evaluation

Direct Entry: Students with a previously completed master's degree must also have:

A generalized business area (business administration or business management) or
A specialized business area (Master of Finance) AND an undergraduate degree in business

Evaluation Track: Individuals who do not meet the direct entry requirements must evaluate their transcripts to see if their previous coursework meets the Standard Curriculum requirements.
Financial Aid:
Federal Stafford Loan
Federal Graduate PLUS Loan
Special assistance for military personnel and veterans
What's Unique About the Program:
The curriculum at National University is likely the most customizable, with start dates every Monday and a one-to-one learning approach to accommodate all online students. You will also be able to turn in tasks as early as you like during the week, allowing you to adjust school into your schedule rather than the other way around.
---
Anaheim University

Online DBA in International Business
Anaheim University's Akio Morita School of Business offers an online Doctor of Business Administration concentration in International Business.
Students interact with their professors in two 90-minute live online webcam seminars for each course. They also engage in daily discussion forums through the highly interactive online program.
Furthermore, the school hosts seminars where you can learn from expert guest speakers and highly-qualified, doctorate-holder professors with extensive experience in various business fields.
Location:
Anaheim, California
Accreditation:
Distance Education Accrediting Commission
Program Features:
The program consists of 9 foundation courses, two elective courses, and a dissertation.
The program uses accelerated learning, with courses lasting six weeks.
Twice during each course, there will be live online webcam seminars.
Students must complete a dissertation that investigates a current issue and demonstrates proficiency in the theory and concepts of International Business.
Course Options:
International Financial Management
Ethics in Business Management
International Business Law and Practice
Seminar in International Business
Admission Requirements:
Application form
Application fee ($75)
One recent color photograph
Government-issued photo ID
Official transcripts, licenses, or certificates.
Master's degree in business administration in business-related fields or a JD degree from an accredited university
Overall GPA of 3.0 on a 4.0 scale or equivalent from international institutions.
Resume with a minimum of 5 years of work or teaching experience in a relevant area of business
Financial Aid:
What's Unique About the Program:
Every facet of academic studies in this DBA revolves around relevance. You'll use your professional expertise to focus on difficulties in multinational businesses and build new tools to assist your company—and others like it—in solving these problems. In addition, unlike other programs, this DBA in International Business can be completed in three years while studying part-time and working full-time.
---
Walden University

Online DBA in International Business
Walden's DBA has a proven track record of online learning success. You will also have the option of selecting one of 16 specializations, such as International Business or Global Supply Chain Management.
The DBA in International Business program allows students to select their research topic, learn from case studies featuring the university's alumni worldwide, and face-to-face residencies that prepare students for the program's critical phases and foster stronger network connections outside the classroom.
Location:
Minneapolis, Minnesota
Accreditation:
Higher Learning Commission
Accreditation Council for Business Schools and Programs
Program Features:
The 49-credit International Business specialization is built on introductory coursework in Organizational Leadership.
This concentration also necessitates two four-day residencies. You will be ready to lead, evaluate, and make judgments on the first day.
Students have up to eight years to complete the prerequisites for the degree.
Course Options:
Seminar In Global Supply Chain Management
Seminar In International Finance
Seminar In Multicultural Management
Admission Requirements:
Official transcripts
Resume showing work history
Employment history and education history
Submitted application
Financial Aid:
Federal Financial Aid
Grants And Loans
Military Savings
Referrals
Savings
What's Unique About the Program:
Walden DBA students come from 43 different nations, providing you with a broad tapestry of expertise to draw from. You will also have a DBA Student Advocate starting on the first day. The faculty mentor will assist you in navigating the curriculum, particularly the research and capstone projects.
---
The Benefits of Getting a Doctorate Online
Earning a DBA online gives you a huge advantage in your career. Getting a DBA program enhances your skillset by utilizing leading-edge methodologies and conducting research with distinguished faculty. This allows you to acquire scholarly credentials that propel you to positions like a manager, consultant, or director.
Compared to traditional doctorate programs, getting a DBA online has a lot of advantages. Regarding flexibility, most online institutions offer year-round enrolment and no fixed terms so that you can fit your DBA into your busy schedule.
Most online DBA programs also allow you to customize your schedule and learning hours. You may take your coursework at home or even at your workplace.
Additionally, online DBA programs will help you spend less. Since you won't need to attend classes inside the campus, you'll save transportation and housing costs.
Since most learning resources are available online, you won't need to buy books. You'll only need to spend on getting a laptop and wireless connection.
Building an International Network
You're sorely mistaken if you think embarking on an online doctorate journey will limit your network-building capacity! Most online programs integrate various opportunities for you to meet industry experts and other doctorate graduates.
Aside from attending seminars and talks, you may also join international conferences and field research. You'll also work alongside other doctorate students through your school's online learning platforms.
Additionally, joining internationally-recognized associations and school groups will help you connect with scholars. Here, you may build networks with future international business leaders and gain access to various learning resources.
Some well-known organizations include National Business Education Association and World Economics Association. Michigan State University's Academy of International Business is also known for networking while providing research sources and job listings.
---
Frequently Asked Questions
What is International Business?
The International Business major's main goal is to help students develop the skills needed to conduct business in global markets. Students studying international business will learn the ins and outs of multinational corporations and how they conduct business in various countries worldwide.
Students will adapt foreign business concepts such as the financial system, socio-political trends, and legal and economic systems.
An international business student may be required to study abroad as part of their degree program on many occasions. This degree will be an excellent learning opportunity for students to gain greater cultural awareness and expand their networks.
An international business major's course objectives are as follows:
Discover how social and political factors affect global business.
Learn how to manage the various risks associated with international business.
Learn about foreign exchange markets, including their participants, size, functions, and trends.
Learn how different customs and cultures affect a business in different ways.
Understand the fundamental differences between the risks of domestic and international companies.
What can I anticipate from an International Business doctorate program?
The delivery, time frame, cost, financial aid, and curriculum of an online Doctorate in International Business vary greatly. Most programs include a core DBA curriculum and specialization courses in areas such as International Law, Finance, and Marketing.
Almost all programs necessitate a dissertation, including original research, writing, and an oral defense. International businessmen and women face a wide range of challenges.
Keep in mind the residency requirements. Because of the nature of a DBA in International Business, networking and collaboration are frequently done on campus or in person. Some schools achieve this through advanced web-conferencing technology, while others require on-campus visits.
Which Careers Benefit from International Business Doctorate Online Degrees?
Completing an online International Business Doctorate opens up many opportunities to improve global market conditions in research, executive, consulting, and teaching positions.
Doctorates prepare post-graduates to recognize, analyze, and synthesize complex organizational issues inside and outside the ivory tower. These are prestigious degrees that can be accompanied by initials next to your name, as well as field-specific certifications.
The International Institute of Business Analysis bestows the Certified Business Analysis Thought Leader title on individuals with work experience of ten or more years. The Global Professional in Human Resources certification has attested to managers' international human resource leadership following a 165-question electronic test since 2004.
The Certified International Trade Professional credential, for example, verifies logistics expertise after a four-hour $360 exam. Here are some excellent opportunities for your international business doctor online in the United States:
Global Operations Director: Global operations directors are senior-level officials who oversee the day-to-day implementation of corporate services. This job is one of America's best jobs, with an "A" for societal benefit.
A Doctorate in International Business online degree will prepare you to formulate multinational policies, plan supply chain logistics, supervise culturally diverse personnel, manage budgets in multiple currencies, set quality standards, form trade partnerships, and minimize market risks abroad.
Business Development Manager: A business development manager's lifeblood assists startups and struggling organizations to join the elite list of Fortune 500 corporations.
Doctoral-level BDMs analyze corporate strategies, consult on new partnerships, research market trends, explore better business deals, suggest equity investments, negotiate contracts, protect ventures from risk, nurture customer relations, and identify improved distribution channels to spark international growth.
Director of International Communications: It's unlikely that you'll complete an online Doctor in International Business without learning a foreign language, from Spanish to Arabic, that will come in handy as director of international communications.
These media masterminds create public relations strategies, coordinate social media campaigns, target diverse customers, supervise teams across time zones, maintain budgets, host press events abroad, edit advertising, generate positive buzz, and manage brands across borders, reporting directly to CEOs.
Business Professor: Business professors teach students to think globally, collaborate, and apply their ambitions to solve complex business problems. As a business professor, you will provide students with the intellectual foundation to develop innovative new management techniques and scale up previously unimaginable technologies worldwide.
Is a Doctor in International Business Worth It?
Companies looking to hire business professionals do not always state that they are looking for international experience. However, having international education and experience is one of the best ways to set your resume apart from the crowd.
Although previous experience working with international customers can help a resume stand out, combining your experience with an international business degree can pique a potential employer's interest. Many young professionals focus on business and management skills but fail to apply them in today's global marketplace.
When compared to other business professionals, your degree gives you an advantage. An international business degree is valuable and prepares you for the business world. Furthermore, it establishes a global knowledge base that will shine in today's market.
Should I take a DBA or a Ph.D. program?
Taking a doctoral degree will help you take your professional career further. While both doctoral-level degrees will be advantageous for your career, the two programs have different focuses and academic outcomes.
A Doctor of Business Administration generally emphasizes assessing current professional issues and their solutions. On the other hand, a Ph.D. program centers on theoretical knowledge and research.
Depending on your career goals, a Ph.D. will prepare you to work for academic and research institutions, while a DBA will open more opportunities in business practice, both in the private and public sectors.
The DBA with a concentration in International Business will prepare you to work with a diverse team in a multinational market. Moreover, a DBA program is more suitable if you plan to study part-time or while working.
Do online Doctor of International Business programs have accreditation?
Independent accrediting agencies review most academic institutions to ensure that their programs meet quality standards set by the US Department of Education or the organization itself. Both online and on-campus programs are reviewed through a long process of accreditation to ensure their quality.
Aside from knowing its quality, nationally or regionally accredited school programs ensure smooth course credit transfers and financial aid eligibility. If you're considering doctoral programs in international business, you should keep a keen eye on these trusted accreditation agencies:
AACSB-Association to Advance Collegiate Schools of Business
ACBSP-Accreditation Council for Business Schools and Programs
DEAC-Distance Education Accrediting Commission
---
Additional Resources: