Are you passionate about helping children succeed from a young age? Early childhood education is vital in shaping young minds and molding their character.
Through the years, more parents have seen the importance of this and are opting for quality early education programs and child care. Your online Associate in Early Childhood Education program is an excellent way to get started!
Featured Programs
According to various labor statistics sources, there has been a growing need for well-trained early childhood educators all over the country.
Many colleges and universities have included programs in early childhood education and development to train interested students to become successful preschool teachers, childcare workers, and teacher aides.
A summary of this article:
The Lowdown:
With online Associate in Early Childhood Education, you'll be able to learn different strategies for creating a curriculum and managing children in different settings. You'll also be able to acquire the right skills to effectively deal with parents and other professionals. It's important to be patient, maintain open communication, and be creative when handling a class comprised of children. Becoming an early childhood educator comes with a stable income and fulfillment from touching young lives.
It's More Than Just a Profession
Being a child educator is more than a job. It takes passion and a lot of determination to acquire the necessary understanding of child care and early education. On top of getting a good knowledge base, early childhood education professionals also need to sharpen their communication and classroom management skills along with having loads of creativity.
To help you become a successful early childhood educator, you'll need to choose an extensive teacher education program that aligns with your career goals and can accommodate your preferred learning setup.
Methodology
An Early Childhood Education program at the associate's degree level gets you acquainted with the fundamentals of the discipline, as well as the current tools, technologies, and ethical practices. An associate degree and the school offering it should stand out with the features that indicate outstanding academic quality:
Deliver online or hybrid associate courses and program curricula that students can opt to complete on their own terms,
Courses and subjects that feature the fundamental principles of Early Childhood Education while exposing students to modern practices in the field,
Maintains transfer path agreements with academic institutions for a seamless transfer to a four-year bachelor's program,
Employs a panel of board-certified and licensed Early Childhood educators as instructors,
Provides financial assistance options for eligible associate-level Early Childhood Education online students,
Accredited by a regional academic agency or national council to prove that the program meets academic standards,
Well-regarded in academic communities and organizations promoting Early Childhood Education as a specialized discipline and an important profession.
Read our Methodology page for an in-depth look at our ranking process.
---
The 11 Best Online Associate Programs in Early Childhood Education
Liberty University
Start your career as a preschool teacher by enrolling in Liberty University's Early Childhood Education associate program. Create a positive impact and form young minds by acquiring child development skills anchored in Christian values. Learn different principles in education by taking up courses like:
Educational Philosophy
and Early Childhood Education Fundamentals.
With 8-week course offerings, LU Online offers a 100% distance learning format so you may finish your associate's degree in the comfort of your home or while working. You may also finish your online program in less than two years by using transfer credits.
Additionally, be guided by industry experts without hurting your pocket since Liberty University provides affordable tuition rates. The university also offers tuition discounts and military training credits for military students.
---
Indiana Wesleyan University
Indiana Wesleyan University features a fully online and flexible program for students interested in early childhood education. Through an online associate degree in early childhood education, future licensed teachers and childcare workers will learn how to cultivate a child's development physically and socially.
Gain insight into child development through courses like:
Preschool Experience,
Foundations of Early Childhood,
and Health, Safety, and Nutrition.
You'll also enroll in courses in oral and written communication to effectively connect with both children and their parents or guardians.
After completing 60 credit hours, you'll surely be able to use multiple approaches and tools to foster growth and development. With this associate program, you may opt to pursue a bachelor's degree in child development or any related field.
---
Minnesota State College Southeast
Take your first step in early childhood education by pursuing an associate degree program at Minnesota State College Southeast. As future early childhood educators, the AAS program will expose you to ethical and professional practices in various educational settings. Learn relevant skills in teacher education, child safety, and caregiving.
Some courses include:
Supporting Toddler and Infant Development,
Child Health, Safety, and Nutrition,
and Interpersonal Relationships and Diversity in Early Childhood.
The degree program is fully online, so you can focus on your coursework while working full-time or attending to your family at home.
Best of all, you're sure to get quality early childhood education at MSC Southeast since its associate program has passed the standards of the National Association for the Education of Young Children (NAEYC).
---
Pitt Community College
Pitt Community College offers various early childhood education programs, like an associate degree with some in-person requirements (hybrid), certificate, and diploma program, through its Education and Child Development Department. The department's AAS track aims to provide a strong knowledge base for early childhood education while providing practical experiences in different childcare settings.
During this associate program, you'll be exposed to relevant online courses such as:
Child Guidance, Health, Safety, and Nutrition,
and General Psychology.
You'll also receive the right supervision and mentorship to establish partnerships with communities, families, and other preschool teachers. With this degree, you'll surely qualify to work in early education facilities and even elementary schools.
Additionally, get the chance to prepare for the licensing board and become a licensed teacher by continuing into a bachelor's degree through the college's transfer pathway.
---
Ohio State University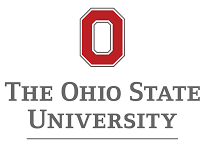 Ohio State University's distance learning arm, Ohio State Online, offers an extensive child development associate program that takes your passion for early education to the next level. With this program, online students learn how to support children in multiple settings and meet their educational needs.
Build a solid foundation in childhood education through courses like:
Child Development
and Managing and Supporting Behavior in Social Contexts.
Be mentored and learn the latest research on early childhood development by professors with industry experience and extensive credentials.
Best of all, graduates may qualify for associate licensure in Pre-kindergarten education in Ohio. This opens various opportunities like working as preschool teachers or teacher's assistants, both in public and private pre-schools or childcare centers.
Students continuing education may pursue a bachelor's degree in human development and even strive for doctoral programs.
---
University of Alaska Fairbanks
Start your career in nurturing children by taking up an early childhood education degree at the University of Alaska Fairbanks. The associate program promotes positive childhood development by partnering with parents and families.
You'll also meet the needs of students by complying with different educational regulations and guidelines. The curriculum touches on major courses like:
Child Guidance,
Child and Family Ecology,
and Foundations of Nutrition and Physical Wellness.
The degree program may be taken completely online through web classes, virtual field trips, and project-based activities. Develop an academic plan and strive for career advancement with the help of career advisors.
With training in dealing with a diverse set of children, you may pursue roles like special education aides, childcare workers, or teacher assistants. You may also opt to earn a bachelor's degree and apply for teacher certification.
---
Northeast Community College
The Northeast Community College offers early childhood associate degrees that will prepare students to work in various childcare settings. The college's online early childhood education associate of arts degree provides the flexibility of choosing online courses that best fit your interests.
You may choose general courses in:
Literature,
Natural Science,
Mathematics,
and Communications.
Through the core courses offered, you'll learn the essentials of curriculum development and developing curricula for children with learning challenges.
The program is also full of student-teaching practicums to gain hands-on experience and exposure to different communities. On top of all these, this associate degree is perfect for students continuing education. You may earn an Early Childhood or Elementary Education bachelor's degree after finishing the online program.
---
Southwestern Assemblies of God University
Designed to fit your busy schedule, Southwestern Assemblies of God University's early childhood education associate program may be finished off-campus through online courses and virtual discussions. You will surely get outstanding instruction with SAGU's Southern Association of Colleges and Schools Commission on Colleges (SACSCOC) accredited program.
The online associate degree places emphasis on preparing soon-to-be preschool teachers and teaching assistants to develop curricula and implement them while managing classrooms. This program will also help you become systematic and develop critical thinking while being creative in a childcare setting.
Strengthen your faith and values through the university's strong Christian education integration. Enjoy different online learning resources and financial aid to help you with your online tuition.
---
Granite State College
Granite State College offers an extensive curriculum to finish your degree in early childhood education online. The online program emphasizes creative arts, health and safety, and language development for early learning.
You'll also be able to promote positive behavior, encourage positive development, and use evidence-based techniques through online courses like:
Early Childhood Program Administration,
Knowledge of Human Thought and Expression,
and Child Development.
This school offers a supportive online learning environment where you may acquire the needed skills to become successful early childhood educators.
In terms of affordability, Granite State has inexpensive online tuition and minimal technology fees. Additionally, the college has consistently been top-ranked in online school rankings by the U.S. News and World Report. This shows that the school offers quality education and produces capable graduates.
---
University of Cincinnati
The University of Cincinnati offers an Online Associate of Applied Science in Early Childhood Care and Education. Professionals who complete this program are prepared to provide high-quality educational experiences to children throughout their lives.
Students will have the opportunity to work with young children and their families from a range of ethnic and cultural backgrounds in this program. There are a total of 60 credits required upon completion.
To help working professionals advance their careers while maintaining their responsibilities at work and home, this 100% online program is designed for those in:
preschools,
Head Start programs,
childcare centers,
family childcare environments,
or just interested in getting started in the field.
You can learn information and strategies from their courses today and use them when you finally take a job. However, note that Pre-Kindergarten – This degree program does not grant Grade 5 licenses.
---
The University of Arizona Global Campus
The University of Arizona Global Campus offers an online Associate Degree in Early Childhood Education. This training can help you gain an edge over the competition and prepare you for a career in childcare.
You can earn an associate's degree in early childhood education if you have a basic understanding of how children learn and develop and the instructional strategies necessary to help them succeed.
As a result of this 67-credit program, you can transfer to a bachelor's program to further your education in early childhood education.
To be successful in the field of childcare, you must earn an associate degree first. Some of the essential topics covered in this program are:
development,
special learners,
learning assessment,
and instructional strategy.
After graduating with this associate degree, you can support the diverse learning needs of every child by using your knowledge of child development, theoretical perspectives, and developmental approaches. You'll be able to determine how assessment data inform curriculum and instructional practices.
Finally, you can examine the components that contribute to a high-quality learning environment that is supportive, supportive, respectful, and culturally responsive.
---
Choose your Online School Wisely
Early childhood educators are the front liners in shaping the next generation. That's why it's vital to get into the right program to learn the best practices in managing classrooms and developing curricula.
You've probably tried your hand at a school search before, so you know that finding the right college takes a bit of time and effort since it entails a lot of research and inquiry to know more about their program and offers.
You'll also need to consider different factors affecting your academic pursuits, like online tuition, school accreditation, and learning resources.
Mode of Learning
It's best to consider if you'll be able to attend synchronous or asynchronous classes. If you're a part-time student, chances are you'll have limited time to take scheduled virtual classes. Getting into a program with more asynchronous coursework may work better for you.
On the other hand, full-time students will have all the time to take on synchronous learning. Additionally, it's important to check the type of online tools or applications used in distance learning. Make sure that these are compatible with your available devices.
Program Information
Aside from going over the list of courses, it's important to check the class size and course length. A higher student-to-teacher ratio may affect the guidance you'll receive from the instructor. Go for a small to medium-sized class so you'll get the academic mentorship that you need.
In terms of program length, it's good to take note of this and align it with your career goals. Online colleges usually offer 8-week courses, so you'll have enough time to cover all the topics needed.
Transfer Credits
You may want to check the school's transfer policies and process. This is especially important for students with previous credit hours or who have taken a certificate program. This way, you will be able to finish your early childhood education degree faster and avoid taking courses you have already taken.
Transfer credits are typically limited by schools, so it's best to know beforehand. Moreover, many associate programs may be accredited for you to proceed with a bachelor's degree.
Tuition Rate
The good thing about earning an associate degree is that it would take fewer credit hours to finish compared to a bachelor's degree. This means that it'll cost less too. However, tuition rates may still be high, especially for private schools.
It's best to choose an online institution that suits your financial capacity. However, most colleges offer financial aid and scholarship to help with your academic spending. Most online schools don't require textbooks but may be subject to technology fees to cover online tools and learning platforms.
Accreditation
Students should always check if their program or school has been accredited, regardless of their field, budget, or career goals. Accreditation shows that the institution has passed certain guidelines for excellence and program quality.
Accrediting bodies, like the National Council for Accreditation of Teacher Education and Teacher Education Accreditation Council, evaluate the curricula and learning outcomes in the field of teacher education.
The United States Department of Education plays a vital role in ensuring that the schools are properly accredited and develops a list of trusted partner programs for every student's reference.
Skills Every Preschool Teacher Should Possess
Early Childhood Education will help you become an excellent preschool teacher. As a preschool teacher, you'll work on the curriculum, develop schedules, and keep track of each child's progress, ensuring that each child gets the guidance needed to help them grow.
This also involves organizing a lot of activities to develop certain skills and inspire curiosity. To effectively manage a classroom, here are some skills that you should develop:
Communication – Teaching involves a lot of transfer of information. To effectively teach children, it's important that you develop your communication skills and develop a level of instruction that children may easily understand.
Patience – Dealing with kids can be challenging, especially on a daily basis. It's important to be patient when dealing with young learners and keep a calm composure even when activities aren't going as planned.
Creativity – One of the challenges of teaching children is catching their attention. That's why it's important to develop activities that keep them interested and excited. Getting creative with activities and teaching delivery will help children learn new things easier.
Collaboration – Guiding children entails working with their families too. Since learning doesn't just happen inside the classroom, preschool teachers ensure that children are engaged even at home. To do this, teachers usually reach out and collaborate with parents and their family members.
Empathy – Aside from being patient, preschool teachers must also be able to empathize with their students. Every child's learning pace is different, so it's important to develop a lesson plan that everyone can follow.
Get Familiar with Some Early Childhood Education Courses
Every degree program is different. Each one takes a different approach toward enriching your knowledge of child development. However, most curriculums carry core courses that are vital in helping you become a successful early childhood educator.
Health and Wellness – Covers topics related to health and behavior management for growing children. The course aims to provide strategies and develop techniques for providing childcare in different settings.
Language – Communication is vital in every educational program, especially when you're dealing with young learners. With this, you'll be able to come up with ways to help in language development, such as improving fluency and vocabulary, as well as presenting literary works appropriate for kids.
Classroom Management – Develop strategies for solving problems faced when managing young children and develop strategies to effectively run a classroom. You'll learn how to set objectives and routines as a future teacher.
Exceptional Children – Learn ways to provide an inclusive school environment for children with special needs. You'll learn strategies for coming up with special activities and how to work hand-in-hand with experts and parents.
Early Childhood Education Introduction – Cover the basics of early childhood education, including its history, state regulations, and ethical standards. You'll jump off from this course to further develop a reliable educational curriculum and interactive classroom environment.
Frequently Asked Questions
Why should students pursue an Associate degree in Early Childhood Education?
Students who are interested in working with young children and their families will greatly benefit from this program. An associate degree will help you gain substantial childcare development knowledge and the skillset to manage classes effectively.
Choosing an associate degree over a bachelor's one is a practical choice since it'll cost less and takes a shorter time to finish. In as fast as two years, you'll be able to start working and gain valuable experience.
What are some of the admission requirements for an Associate in Early Childhood Education?
Most institutions will require you to fill up an application form and a minimal application fee. Aside from these, you'll be asked to submit your official transcripts, high school diploma, or GED test results. You may submit ACT or SAT scores to further boost your application.
Essays or resumes are usually optional for two-year programs but may help share your academic background and professional goals. In special cases, background checks are conducted by receiving colleges. Foreign students or non-native English speakers are required to submit proof of English proficiency.
How long does an Early Childhood Education associate's program usually take?
Online programs may be taken part-time, full-time, or through an accelerated track. With the usual 60 credit hours, full-time students may finish an associate degree within two years. Accelerated programs offered usually take less than two years to finish.
However, part-time students may take longer, given that they have to juggle working or taking care of other responsibilities. This may lead to an additional one to two years of part-time schooling on top of the usual two years. Additionally, transfer credits may reduce program length but is subject to the school's transfer policies.
How much can I earn with an Associate's degree in Early Childhood Education?
An Early Childhood Education or Child Development associate degree will help propel you to different academic roles. With an associate degree, you may work as a preschool teacher who earns a median pay of $30,210 annually.
Aside from working becoming a full-time preschool teacher, you may also pursue other roles with median pay based on the U.S. Bureau of Labor Statistics:
Are credit hours transferable?
If you've previously earned credit hours, chances are these may be accredited when you're applying for an associate degree. This may be subject to the school's transfer policies and transfer unit limit. In the same manner, most colleges allow a smooth transition or credit accreditation for those planning to use their obtained credit hours from an associate degree for a bachelor's program.
Where do I go after earning an Associate Degree in Early Childhood Education?
After finishing an Early Childhood associate degree, you can seek employment or continue to a bachelor's degree that is also offered as an online degree program. Both options are advantageous and very rewarding in the long run. The path you take depends on your career goal.
If you'd like to start earning and start gaining work experience, seeking employment right after graduation may be the path for you. However, if you'd like to go for career advancement and potentially earn a higher salary, it's best to pursue a bachelor's degree.
Employment Options
Associate graduates may find jobs in different academic institutions, public and private preschools, daycare centers, and early education providers. Teaching and taking care of young children can be very rewarding. Aside from getting good pay, you'll also find fulfillment in touching young lives. Some work positions include:
Teacher Assistant
Preschool Teacher
Childcare Worker
Family Childcare Provider
Child Advocate
Tutor
Special Education Aide
Aside from seeking employment, you may also choose to be your own boss. You may start your own childcare center and manage a team of early childhood educators. Additionally, you may put up a nanny placement agency where you'll be able to train childcare workers and ensure professional supervision.
Bachelor's Program
Pursuing a bachelor's program after graduation may take an additional two years of coursework. With the demand in the field of childhood education, some institutions require a bachelor's degree to qualify for higher academic roles.
In return, you may receive a higher salary and enjoy more employment benefits. Aside from Early Childhood Education, you can choose different specializations, including Physical Education and Montessori Education.
What are my options for continuing education after an associate in early childhood education?
Online associates in early childhood education are often followed by Bachelor's degrees in early childhood education or special education. An education professional with a four-year degree may be able to apply for more competitive jobs and earn a higher salary.
A bachelor's degree and state-issued teaching certification are common requirements for aspiring teachers. In addition to a bachelor's degree, some graduates pursue master's degrees in early childhood education. A master's degree in child psychology, an occupational therapy master's degree, or a development master's degree are also some additional options for you.
Key Takeaways
When choosing an online college, it's important to research and find a program that best fits your professional goals. It's best to consider the school's learning format, tuition rate, and program information.
An associate degree in early childhood education usually takes two years to finish. This may be shortened by taking an accelerated track or through transfer credits.
After graduation, you may pursue different rewarding positions, like working as a preschool teacher or teacher's assistant.
---
Additional Resources: