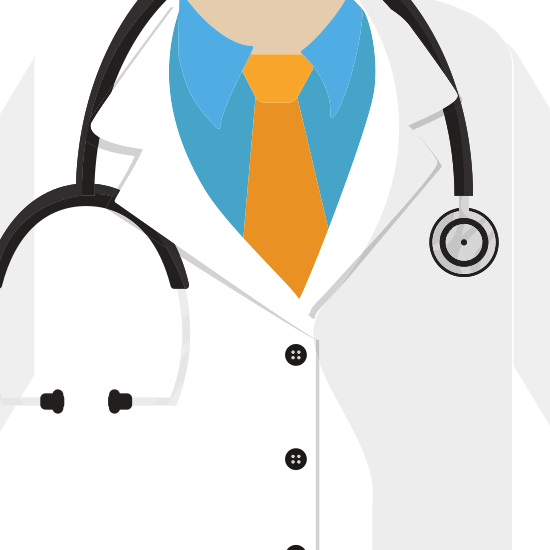 What a fantastic time we are indeed in right now. In the 1900s, females were not allowed to become doctors.
Just a little peek of the past; Margaret Ann Bulkley dressed as a man so she could practice medicine – and she was not the only woman to endure such lengths. But everything has changed.
Featured Programs
The world is encouraging women to become the youngest female doctor!
Pursuing a medical degree is one of the toughest educational feats. Most doctors go into medicine intending to create a significant impact on their patient's health and well-being. Even though this path is challenging and demanding, being a doctor is a fulfilling profession.
The journey is a rigorous and exhaustive process, but it promises a rewarding career, and this is the glaring silver lining of pursuing a medical degree.
Coronavirus Drives Demand for Doctors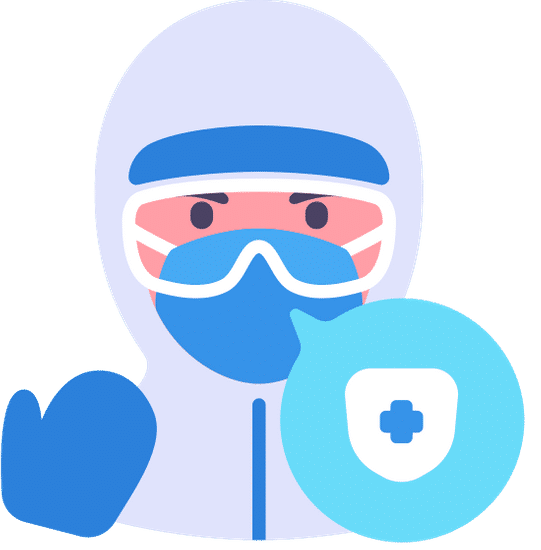 A medical degree is always in demand, no matter what the circumstances. However, the number of people who want to become doctors has increased due to the coronavirus pandemic.
As the number of coronavirus patients rose, authorities saw it imperative for med school students to dive into professional practice to fight the pandemic.
In the hardest-hit states, medical schools are granting early completion of the study to select students and allowing them to take on professional responsibilities in hospitals under the supervision of licensed physicians.
Specific conditions are being met to ensure they are prepared enough for real-world practice and alleviate the burden that this infectious disease has put on the healthcare system.
Though taking a medical degree is difficult and stressful, some achievers get the M.D. title at such a young age. It may seem uncommon and even impossible to become a young doctor, but specific individuals have proven otherwise.
---
Listed in no random order are medical geniuses who successfully made it and earned their degree at a young age. Let's meet these exceptionally impressive real-life Doogie Howser's!
Balamurali Ambati
Who is Balamurali Amabati?
Dr. Balamurali Ambati made a name for himself when he made it to the Guinness Book of Records in 1995 as the World's Youngest Doctor at the age of 17.
At four, his vast intellectual expertise was shown by his skill to learn and do calculus. At age 11, he had already finished high school.
Dr. Ambati attributes his intellectual prowess to his highly distinguished and educated lineage. His father is a well-regarded engineer, and his mother is a mathematician who is also well-versed in Tamil Literature.
Now a Tamil-American ophthalmologist, Dr. Ambati is currently the Associate Professor of Ophthalmology and Visual Sciences and the Director of Corneal Research at the University of Utah.
Where did he attend Medical School?
Dr. Ambati earned his bachelor's degree in Biology at New York University when he was only 13. Four years later, he finished medical school at Mount Sinai School, making him the world's youngest doctor at the tender age of 17.
Mount Sinai School (also known as Icahn School of Medicine) in New York City is a private graduate medical school that consistently ranks as one of the top medical schools for research in the U.S.
Why did he choose this profession?
Dr. Ambati chose the medical profession for many reasons, and one of these is his fondness for Biology. His uncle, who was a doctor, also inspired him to pursue this career as well.

Serennah Harding
Who is Serennah Harding?
Dr. Serennah Harding was hailed as one of the youngest doctors in the United States in 2013. She is the daughter of a military; Dr. Harding and her siblings were home-schooled. All her other siblings were in college at the age of 12, earning them the catchphrase "The Brainy Bunch"!
Upon her graduation, she was commissioned as a US Navy lieutenant. Soon after, she began her residency in Internal Medicine at Walter Reed National Military Medical Center.
Where did she attend Medical School?
Dr. Harding went to college at the age of 12 and earned her undergraduate degree in Biology at 17. She then went to graduate school at Georgia Campus – Philadelphia College of Osteopathic Medicine in Suwanee and proceeded to take up Medicine there a year later.
Philadelphia College of Osteopathic Medicine has campuses in Philadelphia (their main campus), Pennsylvania, and Suwanee in Georgia, where Dr. Harding graduated. It is a private medical school and one of the oldest medical schools in the U.S.
Why did she choose this profession?
When Dr. Harding was 11, her brother, with kidney problems, underwent extensive procedures. It was during this time that Dr. Harding spent time with his brother's physician, inspiring her to become one as well.

Sho Yano
Who is Sho Yano?
Dr. Sho Yano was the first to be awarded as the youngest graduate Doctor of Medicine by the University of Chicago in June 2010. A child prodigy, Dr. Yano already knew how to read at age two and began writing and composing music at 5.
He was only 9 when he started college and began medical school three years later. While most people enter medical school at age 23, Dr. Yano was accepted when he was only 12.
He went to Loyola University for his undergraduate degree then he finished it only in three years as summa cum laude. After working at La Rabida Children's Hospital, he decided to have his residency in pediatric neurology.
Genius runs in the Yano blood, though, with his sister Sayuri also completing her degree in Biology at age 15. Soon after, she pursued a second bachelor's degree in violin performance.
Where did she attend Medical School?
After being rejected by several medical schools because of his age, the University of Chicago admitted him in 2003. He also simultaneously received a Ph.D. in Molecular Genetics and Cell Biology from the Pritzker School of Medicine.
The University of Chicago is one of the top medical schools for research in the U.S., placed at the 16th spot, and also one of the best medical schools for primary care in the U.S., placed at the 18th spot.
Why did he choose this profession?
At first, Sho Yano told her mother that he wanted to achieve something bigger, like becoming a professor or a researcher. But he then chose the medical degree because he wanted to help more people in this profession.

Ola Hadaya
Who is Ola Hadaya?
Dr. Ola Hadaya wanted to learn more about her Syrian roots. As such, she majored in Middle Eastern Studies and minored in Biology at Rutgers. She was taught math and science by her mother, a Syrian-born mechanical engineer.
Her father had numerous negotiations with several schools enabling his daughter to skip the 3rd, 5th and 7th grades. She also received a year's worth of college credits for her advanced courses. She went on to complete her Obstetrics and Gynecology residence program at Rutgers Robert Wood Johnson Medical School.
Where did she attend Medical School?
The New Jersey native started high school when she was 11 and graduated when she was 15. While attending high school, she was able to complete a course in Chemistry at Princeton University. Before she was even old enough to vote, Ola Hadaya was already off to the Wayne State University School of Medicine when she was only 17.
Wayne State University School of Medicine is placed at the 78th spot as one of the best medical schools for research in the U.S.
Why did she choose this profession?
She owes much of her success to her father, a Syrian physician himself, who fostered her interest in medicine at a young age. It was also her father who convinced her to take advanced courses.

Jennifer Chen
Who is Jennifer Chen?
The story of Jennifer Chen's life baffles many. She never went to high school and didn't earn a high school or General Education Diploma either!
Yet, she took up Medicine and graduated from Florida International University. Dr. Chen jokingly calls herself "a dropout."
In high school, she skipped the 10th to 12th grades. She went straight into the Early Entrance Program of California State University and earned her bachelor's degree in Biology five years later.
WherWhere did she attend Medical School?
Realizing that her young age might hinder her hopes of going to medical school, she took a year off to do research. Soon after, FIU's Herbert Wertheim College of Medicine welcomed Jennifer Chen.
She earned her M.D. at the age of 24, the average age of a medical student. Dr. Chen went on to finish her surgical residency at the University of California and her radiology residency at the Santa Barbara Cottage Hospital.
Florida International University – Herbert Wertheim College of Medicine is located in Miami, Florida, and is the only public school in South Florida.
Why did she choose this profession?
She chose the medical profession because of her values to help people improve their overall well-being.

Heenal Raichura
Who is Heenal Raichura?
Dr. Heenal Raichura is among the youngest doctor in Great Britain. She completed her medical degree at 22 years old. She has a 170 IQ that lets her achieve many distinctive accomplishments, such as starting her elementary education at a very young age.
At the age of 14, she pas her GCSE tests and got the highest results in Essex's France Bardsley School for Girls that year.
She also scored the highest at A-Levels with 4 As and 1 Bs at the Coborn School in Upminster and Cooper's Company last 2002. Her father and mother operate a wholesale business, while her 25-year-old sister is an actuarial trainee.
Dr. Raichura's biggest dream now is to climb the highest mountain in Tanzania, Mt. Kilimanjaro, one day.
Where did she attend Medical School?
Dr. Raichura experienced more difficulty looking for the right university that would accept her in medical school at the age of 16 than studying for her medical degree.
After overcoming all these difficulties, she was accepted at London's St. George's University and graduated with two degrees: a Bachelor of Medicine and a Bachelor of Surgery within six years only.
She then became the youngest to have these degrees at age 22. Dr. Raichura also added a year and earned a Developmental Biology and Anatomy degree at the University College of London.
St George's University is a portion of the University of London and is one of the best universities in the city of London, with more or less 5,000 students.
Why did she choose this profession?
Dr. Raichura chose the medical profession because of her interest in figuring out what goes wrong with the body. Also, when she was a kid, she wanted to become a doctor.

Rachael Faye Hill
Who is Rachael Faye Hill?
Dr. Rachael Faye Hill was newly reported as one of Britain's youngest doctors in the United Kingdom in 2010 at the age of 22. Her excellent advancement throughout her early grades permits her to enter medical school.
However, it wasn't easy for her to enter medical school at 15 years old as the required minimum age is 17.
Because of her strong personality, she worked first as an Overseas Patient Officer at the National Health Service of South Wales in Cardiff before trying to get a spot in medical school right after she got to the right age.
Where did she attend Medical School?
Dr. Hill finished her medical degree at Manchester Medical School in 2010. This university is among the largest medical school in the U.K., and it is also the oldest med school in England.
Why did she choose this profession?
The inspiration of Dr. Hill to choose the medical profession is her mother, who is a veterinarian. Dr. Hill saw how her mother worked, which allowed her to discover the medical procedures and her desire to help many people.

Iqbal Al Assaad
Who is Iqbal Al Assaad?
Dr. Iqbal Al Assaad completed her medical degree at the age of 20, which acknowledged her to be one of the youngest doctors in the world.
She was born in Palestine in 1993, but she and her family became Lebanon refugees. When she was a toddler, she already knew Algebra through listening to her dad teach her older brothers.
At the age of 12, she graduated high school and was hailed as the youngest Arabic doctor and also valued as among the most influential Arabic women.
She planned to achieve a subfield fellowship in pediatric electrophysiology after she finished the Pediatric Cardiology Fellowship at Boston Children's Hospital, where she was expected to graduate in June 2020.
Where did she attend Medical School?
Dr. Al Assaad graduated from Cornell University – Qatar branch at the age of 22 in May 2012. Because of her excellent high school academic records, the Lebanon Education Minister supported her in getting a medical scholarship.
The Cornell Medical College – Qatar branch offered her a full scholarship, although she did not take an entrance test.
Why did she choose this profession?
As a refugee from Lebanon, she aspires to build a free health clinic for Palestinians living in the refugee camps. As a child, she already saw the critical conditions of her fellow Palestinians while they visited their relatives in the refugee camps. This is where her desire to become a doctor started so that she could help her people with their health conditions.

Riana Helmi
Who is Riana Helmi?
Dr. Riana Helmi was the youngest doctor in Indonesia in 2010. She earned her medical degree at the age of 19. She received praise at her medical school and was acknowledged for her psychological and social maturity.
She finished her degree at the age of 17, but the rules of her country for ordaining doctors did not happen until December 2010, when she turned 19.
She can read and write already at the age of three. Her gifts continue all throughout her academic career, permitting her to finish her M.D. when most girls her age are graduating from the secondary level.
Where did she attend Medical School?
Dr. Helmi graduated from Gadjah Mada University (UGM), which is the first state university and one of the oldest universities in the country of Indonesia.
Why did she choose this profession?
She gave credence to her parents for guiding and educating her to learn, which inspired her to utilize a psychological perspective on academic work. She also commended her professors.

Arpan Doshi
Who is Arpan Doshi?
Arpan Doshi is an Indian-origin doctor working in North-East England at a hospital where he became the country's youngest physician. A physician of Indian origin started his career in the UK in 2017, becoming the youngest physician ever. As a 21-year-old student at Sheffield University, he earned an MBBS degree.
At York Teaching Hospital, he later became a junior doctor. Gandhinagar was his hometown until he was 13 years of age. Finally, he moved to France with his family.
Where did he attend Medical School?
When he was 21 years and 335 days old, he graduated from the University of Sheffield with a degree in medicine and surgery. When Arpan Doshi was 13 years old, he attended a local school in Gandhinagar, Gujarat.
Why did he choose this profession?
Being a heart surgeon is his dream, but the field is very competitive. Having ended up as a doctor is not really a surprise to him, as it's still within his dream.

Akrit Jaswal
Who is Akrti Jaswal?
In the year 2000, Akrit Jaswal, a seven-year-old medical genius a year younger than his patient, performed miraculous surgery on a burn victim. A major motivation in his life is helping people who can't help themselves.
An influential group of people recognized his intelligence when he was born in a rural Indian village in 1993. When he was 12 years old, Punjab University in Chandigarh, India, allowed him to take an undergraduate course in the field of applied chemistry.
He made it clear that his objective was to find a cure for cancer after being featured on the Oprah Winfrey Show as a child genius.
In the field of medicine, he is considered exceptionally gifted. Using the knowledge he acquired from books and the Internet, Hoax or Fact claims that he is modifying "genes that cause cancer" in order to find a cure, and he is actively working towards making this a reality.
Since he performed his first surgery at age 7, he has helped many people and even saved their lives.
Where did he attend Medical School?
Dharamshala's Chairman of Secondary Education, Mr. B. R. Rahi, sponsored and mentored Akrit. Akrit studied science at Chandigarh College when he was 12.
In the History of Indian universities, he is the youngest student to be accepted. As of now, he is a student at IIT Kanpur studying Bioengineering.
Why did he choose this profession?
Akrit's passion for finding a cure for cancer made him choose this pathway. It was clear from Akrit's verbal and numerical tests that he had exceptional abilities. His life mission is to find a cure for cancer.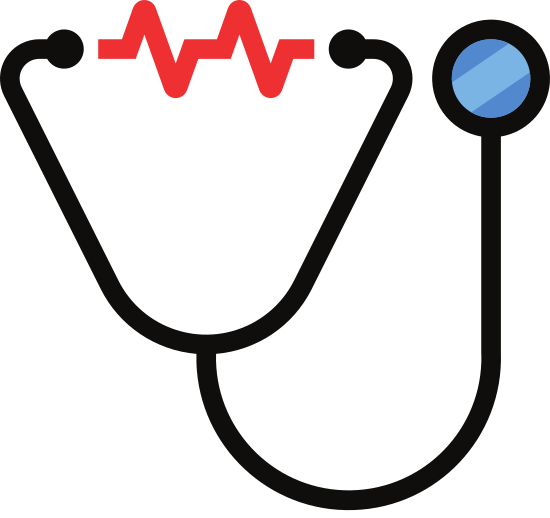 Wanted: New Doctors!
The shortage of doctors is a problem that plagues the medical industry, but the figures vary by specialization. As America's aging population deals with more complex chronic conditions, psychiatry, neurology, and pulmonary medicine are expected to face more shortages than others.
The largest concern, however, is primary care. According to a recent Kaiser Family Foundation study, at least 14,800 practitioners are needed to remove the designation of a primary-care health professional shortage area (HPSA).
Notably, the likelihood of shortages is greater in rural zones than in urban and suburban areas, particularly in the West and South.
COVID-19 has been battering emergency departments over the past two years. Patients are denied easy access to primary care. They often wait until their problem becomes critical before seeing a physician and ultimately end up in the ER, which means higher costs.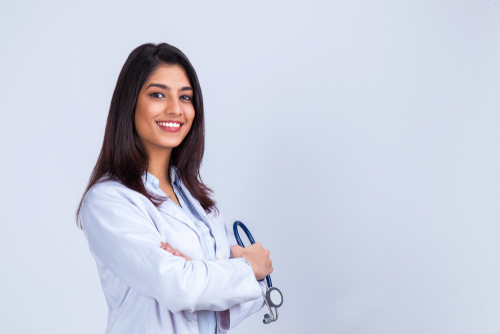 Solving the Doctor Shortage Problem
Physician shortages are multifactorial, so a simple fix is not possible. A multifaceted and robust approach is needed instead. For instance, more efforts should be invested in these areas:
Increased funding
Even though the federal government has imposed funding challenges, some hospital systems have managed to provide more residency slots by relying on other sources of funding. It has helped in some areas, leading to incremental changes. However, more must be done.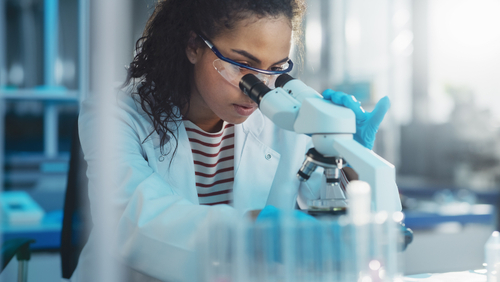 Additional care team members
Solving the physician shortage often requires a multidisciplinary, team-based approach to medicine. In large part, the physician shortage has not had a greater impact on patients due to the presence of advanced practice professionals, such as nurse practitioners and physician assistants.
These professionals have filled in the gaps and relieved some of the burdens on the system. More of these professionals will support physicians and extend their reach, especially in primary care practices.
Debt relief
For lower-paying specialties like primary care, student loan forgiveness will need to be discussed. New physicians can pay off their loans through incentive programs offered by some states, municipalities, and hospital systems. In an effort to solve the physician shortage, a federal program that reduces the cost of medical school is often hailed as a key component.
Advanced technology
As a result of the COVID-19 pandemic, telemedicine has become more acceptable. In this way, doctors can now reach patients who live in remote locations or who have mobility or transportation difficulties.
Telemedicine has some limitations and isn't appropriate for every medical condition, but it can ease the burden on overbooked physicians while allowing certain underserved patients to receive care.
YOU, TOO, CAN BECOME AN ACHIEVER!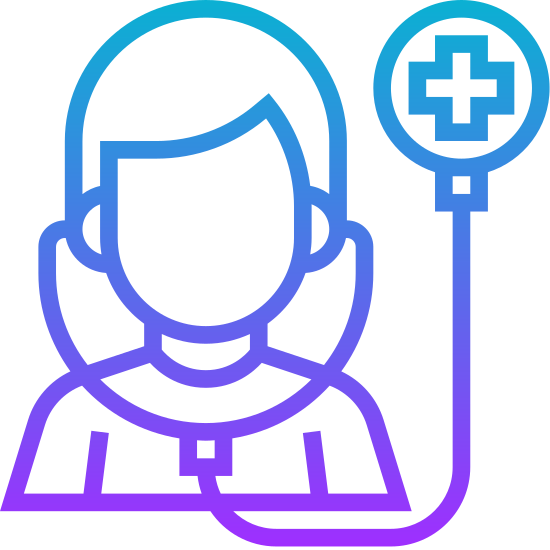 Did these young doctors inspire you to strive more and become a doctor one day too? You can pursue a medical degree if you are willing to invest more time and money to get into this profession and get that title as M.D.
Throughout the years, doctors have emerged from the most unlikely of backgrounds and age groups, making educational and career success even more challenging to predict.
These incredibly talented individuals who are now professional doctors at very young ages have defied odds and expectations. Their collective success is a testament to the truth that anything (including a prestigious medical degree) can be achieved notwithstanding age!
A medical degree is a costly course, but if you have the will to pursue this profession, then you can! There are many scholarships that you can take to help you pay for the half or full tuition fee of the course.
If you can balance work and studies, then you fund your schooling. If there is a will, there will always be many ways for you to achieve your dreams!
Having the popular title, M.D., at the end of your name or being called a doctor is the best thing for almost all medical students.
Having that M.D. title also means going through pre-med studies, enduring four years of medical school, surviving another three to seven years of medical residency, acing professional licensure exams, and earning a certification in your area of specialty.
To do all that, you need to search for the medical school that you think diligently will best cater to your specialization of choice.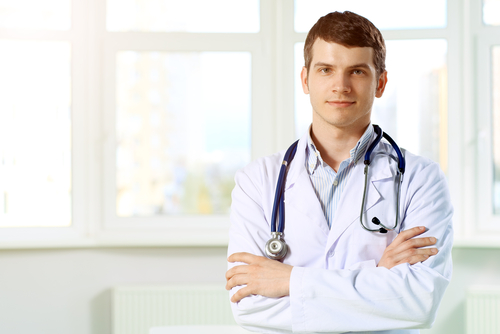 Finding the Right Med School
Finding the right colleges and universities is only the first step, but it requires an enormous amount of patience and dedication. Another harsh reality is that it takes a good number of years (and a great deal of hard work!) before you can finally and officially don that white coat.
Online Medical Degree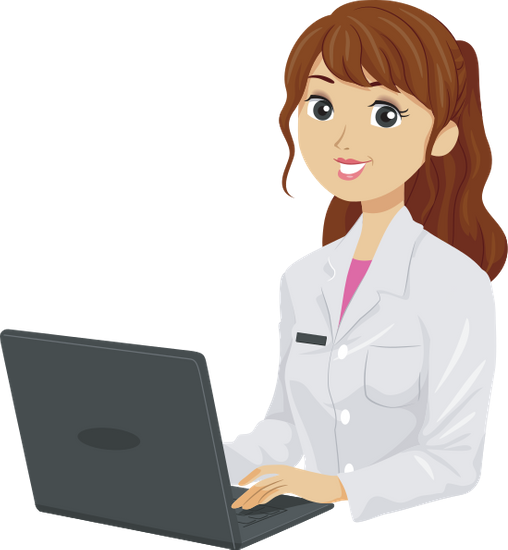 As technology is advancing, so is the form of teaching. Many degree courses can be taken online now, including master's and doctorate degrees.
While some medical degree courses need to be studied for four years, some can be completed in as early as two years! These short courses give you excellent chances for advancement in taking a career as a healthcare professional.
Ready to Pursue a Medical Degree?
Earning a medical degree is a great privilege knowing that you will become a doctor soon. Getting paid handsomely is just one of the perks. You will be saving people's lives and helping them achieve optimum health.s
Becoming a doctor is what many aspiring medical students' absolute dreams are, but they know that the journey is no walk in the park! You should have the means and the time to complete your courses. It requires constancy of purpose and unwavering commitment.
Med students soldier on, regardless. They choose to become doctors because it is one of the highest-paying jobs; some also choose this career because of their "calling." The lessons don't stop after you leave med school; your professional practice and experience will teach you much more.
Being a doctor is not an easy profession; it is a massive undertaking because you will deal with people who are sick. You are responsible for ensuring all measures are taken to save their lives.
When patients and the public face extreme threats due to terminal illnesses or infectious diseases such as the coronavirus, doctors' don't have it any easier!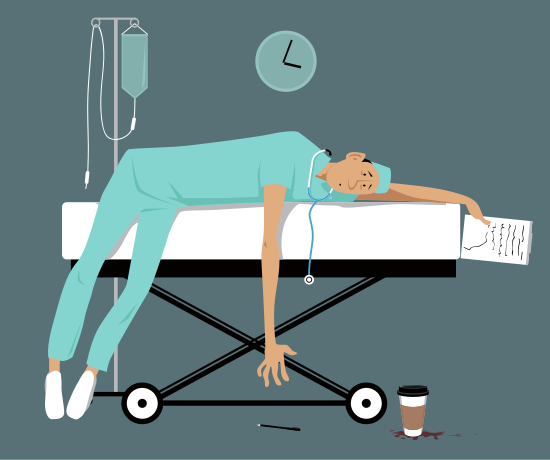 A doctor's job can be as stressful as it is fulfilling. They are prone to burnout, exhaustion, stress, and depression.
However, all these challenges and pressures of being a doctor are all worth it knowing that you are saving a life every day! We can all agree that being a doctor is one of the noblest professions today.
Think you're up for it?
So, when you plan to earn a medical degree, don't take it lightly. If you have the natural yearning to help people and influence them in beautiful ways while being passionate about learning the human body, curing diseases, and the science behind all of these, then a Medical degree might be the one for you!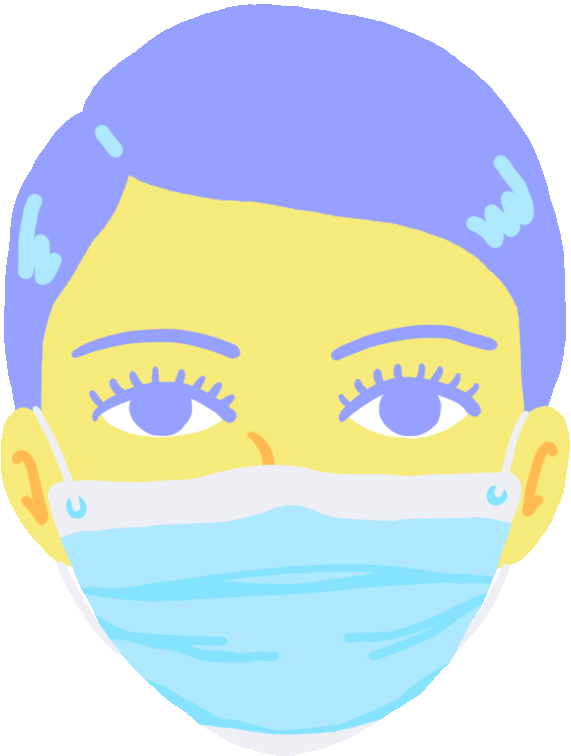 Now that you had a glimpse of where these genius doctors completed their pre-med degree, it is your turn! Hardships in medical school are one thing; the stress and uncertainties that come with medical school applications are another.
So, if you're eyeing a career in the field of medicine, do a quick college and university search to find the right medical school for you.
---
Additional Resources: