The field of Sociology is quite diverse. It encompasses race, religion, social class, shared beliefs, and common culture that define whole societies. It primarily focuses on studying human social relationships and institutions. This is where issues integral to personal lives and communities in particular and the world, in general, are discussed, analyzed, and explained, including crime, law, poverty, prejudice, social movements, and many more.
In studying Sociology, one aims to develop and enrich their understanding of many key social processes by gathering and analyzing evidence to social life. Sociologists often use research methods, ranging from observations, large-scale surveys, historical documents interpretation, census data analysis, interviews, and even laboratory experiments.

Featured Programs
Through Sociology, we gain insights into the social processes that mold human lives, along with the problems and prospects that the modern world faces today.
Table of Contents
Why Study Sociology?
For people who like learning about a diverse set of topics that represent the major issues of society and the world at large, Sociology can be an interesting discipline. This includes themes such as social change, social justice, social movements, social class issues, family dynamics, and human and social behaviors. There is an in-depth understanding of the social groups, organizations, and societies and how they are structured. This area of study also touches on the way people interact within these structures.
If you plan to pursue a career in Sociology, then earning a degree is a good start. Explore the key benefits of this discipline:
It can pose a great challenge to seekers of knowledge as it comprises diverse courses that still complement other disciplines, providing you with opportunities to be engaged in fascinating coursework and research.
You can gain a clearer understanding of human nature and the power of social movements.
Sociology sheds light on the social problems we face today and lead us to find solutions.
Pursuing a teaching career, whether in high school or higher education, can be made easier with a foundation of Sociology.
It can help you prepare for various possible career paths as it is relevant to other disciplines. You can find job opportunities in different industries, from businesses and government organizations to community service agencies and juvenile courts.
Sociology is also a good springboard if you want to pursue a higher degree such as MA, MS, or Ph.D. in various disciplines, including divinity, business, law, psychology, development studies, and other areas of social sciences.
RELATED: The 13 Best Online Sociology Bachelor's Degree Colleges Of 2021
Skills Required for A Career in Sociology
Since Sociology offers a solid understanding of the social world, you will learn about social differences, hierarchies, institutions, and structures that govern societies and the rest of the world. Studying this discipline also means you will be able to understand your own life a little better.
You will be able to recognize that your experiences and the circumstances that you are in are not unique, allowing you to see the emerging patterns in behaviors and processes that lead to differences in outcomes. These require you to embody some of the most important skills that will make studying this discipline easier and more effective.
Critical Thinking Skills
Critical thinking is a vital skill in Sociology. This field requires you to ask questions and search for plausible answers. It is a valuable skill to develop theories of social interactions, helping you measure the phenomena and avoid being influenced by your biases and ethical conflicts.
With critical thinking, you will gather, interpret, and analyze accurate and meaningful data that can either support or challenge your theory. Creative and logical reasoning are necessary when you formulate persuasive arguments and evaluate their validity.
Analytical Skills
As mentioned before, gathering and analyzing data is a common task faced by most sociologists. This requires solid analytical skills that will help them make sense of the data concerning social behavior patterns. You often need to analyze answers to surveys and interviews. Sometimes, you might have to get the aid of analytical software and spreadsheets so you can analyze quantitative data more effectively.
Communication Skills
Regardless of your field, communication is an essential skill, even more so when studying Sociology. Communication is a skill you will need throughout your work in Sociology, whether it is orally communicating with your interview subjects that will encourage the latter to answer your questions with honesty. You will also need your oral communication skills when you are presenting your work to your colleagues. Meanwhile, written communication skills are needed when you will have to put your research into writing and publish them in journal articles and other forms of media.
Research Skills
When you are in studying Sociology, you are expected to develop and utilize your research skills. You need it when crating hypotheses and applying theoretical approaches to problems. It is quite handy during the gathering of data and translating theories into action.
Social Skills
Sociology often requires you to conduct surveys and interviews on a range of subjects. You will be faced with communicating your thoughts properly to get the most of your participants. To accomplish these, make use of your social skills! You have to be encouraging when asking questions so that you will get proper answers. You must know how to deal with different kinds of people and perceive and understand the reasons behind their responses.
Online vs. Traditional Sociology Degrees – Any Major Differences?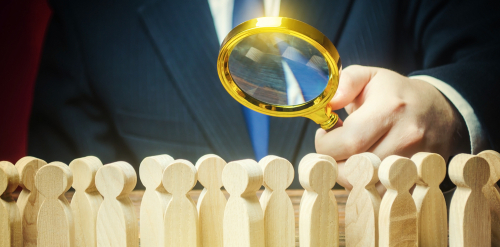 Students nowadays have the luxury of choosing between traditional, face-to-face classes and online learning, which was not so common back in the day. Those trying to juggle their job with their pursuit of education find it difficult to manage their time. However, recent advancements in technology have made distance learning more accessible to college students, especially working professionals.
The number of students in any distance education course in degree-granting higher education institutions reached around 7,000,000 in 2019, as illustrated by the National Center for Education Statistics. This figure is only expected to grow exponentially during the COVID-19 pandemic, where restrictions and lockdowns forced people to learn from the comfort of their homes.
The two learning methods have their fair share of advantages and disadvantages. They offer different benefits, but both are proven to be effective. After all, the curriculum used in on-campus classes is often utilized in online classes, too. Both even employ the same instructors most of the time, which means that students can gain the same knowledge and skills in either method.
To help you weigh your options between a traditional and online Sociology degree, you may refer to the following points. We have outlined how the two differed.
Flexible and Convenient
When it comes to flexibility and convenience, an online Sociology degree edged out its traditional counterpart. Online courses are completed anytime and anywhere. While there may be deadlines to assignments and coursework, there is more flexibility in the schedules. Some even allow self-paced learning to work on your course requirements anytime within the day or week. This arrangement allows you to pursue your career while ensuring you are earning the degree of your choice.
On the other hand, on-campus classes require your presence in the classroom, tying you to a fixed schedule. You even need to allocate time for travel to and from the campus, which can drastically cut down your free time that you can otherwise devote to your work or personal responsibilities.
Independence and Self-Discipline
For people who like the set structure of face-to-face classes, online learning can be challenging. Without the fixed schedules and due dates, you might feel lost and unprepared. That is why online students must develop the self-discipline to ensure they are right on track in their pursuit of a degree. Learn how to manage your time, even when you have the flexibility to complete your coursework at your own pace.
The lack of a fixed schedule often compels you to work independently as well. While there will be online forums and another communication channel in an online learning setup, traditional classes still offer more accessibility to your professors and mentors.
Social Networking
Traditional degrees offer more opportunities to connect with your peers, allowing you to form lasting friendships around the campus. It is easy to interact with your professors and classmates. Academic organizations and clubs are pretty common and can be a way for you to build your network with like-minded people. The classroom and campus interactions can enhance your social skills, which can help you greatly once you land a real job.
Learning Methods and Costs
As the term denotes, online classes take place over the internet. This allows you to set up your base anywhere in the world. All you need is a fast internet connection and a reliable device. Traditional degrees, however, require you to attend classes on campus which means you have to shell out time and money for transportation and accommodation. While there is little difference in tuition costs between the two, on-campus classes can cost more because of the miscellaneous fees and other expenses.
Specializations of Sociology Degrees
Sociology has a vast range of specializations. Most colleges and universities offer multiple fields of study that allow you to pursue your interests and passion within the Sociology discipline. Some specializations focus on research, and others favor application. Taking a specialization will increase your opportunities to gain marketable skills centered around your area of interest. You might want to pursue a career in a certain industry, so narrowing down your field of specialization will help you prepare for various positions and improve your chances.
You can choose among the diverse Sociology specializations. Here are the most popular ones:
Social Movements and Politics
An important specialization in the field of Sociology, Social Movements, and Politics has a strong focus on understanding how people engage in collective action to address injustice and other social issues. This involves finding out how people mobilize resources, utilize language, and take advantage of opportunities when framing social problems and crafting solutions.
Gender and Sexuality
Gender is a relevant subject that is thoroughly explored as a specialization in Sociology. This is where you understand the concept of masculinity and femininity as a social construct. You will learn how they impact the lives of humans every day. Some of the topics you will be exploring in this area of study include gender and race, gender violence, queer theory, gender and globalization, and masculinity. You can expect to use different qualitative and quantitative research methods when doing so.
Culture
The interaction between individuals and society is both a fascinating and relevant subject in Sociology. In this specialization, you will be finding out how individuals and society navigate life's signs and symbols and how these impact them.
Economic Sociology
Economic exchanges are an interesting area of study for many sociologists. This is where you determine and examine the causes and consequences of such exchanges and the subsequent social interactions they facilitate or obstruct.
Globalization
In this concentration, you will learn at the macro or micro level. You will be exploring global financial systems, sustainable developments, social movements, communities, multicultural education, and many more. The research findings help design and review public policies on a global scale.
Historical Sociology
The formation of states, religion, politics, and more are looked into in this specialization, along with the perspectives exploring the social and political process involved. You will also look into the different economic processes and organizational forms formed between states, economic communities, and markets. The aim is to bring together historical and network-based approaches and perspectives.
Political Sociology
This area of specialization explores power and authority, emphasizing the relationship that sprung between state and civil society. This is where you study the political phenomena, often involving state formation processes, institutionalizing political regimes, and political belief structures. You will also examine how people challenge existing political institutions and how political systems change, whether for the better or worse.
Crime and Law
This field of sociology emphasizes crime and law, often utilizing perspectives gained from social control, socio-legal studies, and Sociology of punishment to understand criminal behavior. It sheds light on the nature of legal and justice institutions.
This specialization has a strong focus on the concepts of health, illness and disease, income security, and many more. You are expected to navigate through several topics, including the current healthcare crisis and the pharmaceutical industry. You will also gain perspectives on aging, homelessness, and sexuality concerning health.
RELATED: Exploring The Liberal Arts Degree
Financing Your Sociology Education
An online degree in Sociology can range between $21,000 to $80,000. There is a significant difference in tuition costs between in-state students and out-of-state students, with the latter being more expensive most of the time. Other fees like books, accommodation, and other miscellaneous expenses depend on which state the university of your choice is located in.
Financing your Sociology education can be worrying, especially if you do not have parents capable of supporting your educational fund. Thankfully, it's possible with plenty of financial resources at your disposal.
Here are tips to finance your Sociology degree:
Find Available Financial Aid in Your University
A lot of colleges and universities offer some form of financial aid in one way or another. The government and others can sponsor private organizations to shoulder some. Many of these financial aid programs help students fund their education-related expenses, including their tuition fees, books, room and board, and other miscellaneous fees.
Some financial aid opportunities are merit-based, meaning you have to meet certain requirements to qualify. This can include having a particular GPA or test score. Others are given based on your needs, mostly in the form of low-interest loans and work-study programs.
Look for Scholarship, Grants, or Fellowship
If you are not comfortable being saddled with student debt, you might want to consider looking for a suitable scholarship or grant. This form of financial aid comes for free, meaning you do not need to pay them back in the future. Students who have excellent academic performance or have athletic abilities can easily qualify.
Grants, on the other hand, are often need-based and given to those with demonstrated financial needs. A common grant is the Federal Pell Grant. A fellowship application is also an option. This type of financial aid is often funded by the government or private organizations and comes in stipends every semester. The faculty choose most recipients, but you can also apply in some cases.
You must consider the availability of scholarships or grants when looking for the best university to earn your Sociology degree.
Maintain Your Career While Pursuing a Degree
Working while studying is not something new. The federal government is known to fund the Federal Work-Study programs that are available in many colleges and universities. They can be awarded to students with demonstrated financial needs. Many prefer this setup to supplement their educational fund.
There are also the available employer and university-initiated programs that help students pay for their education through part-time work. Some companies allow their employees to earn a degree of their choice through a reimbursement program. Online degrees are most suitable for this kind of setup as you can easily fit your coursework around your work schedule.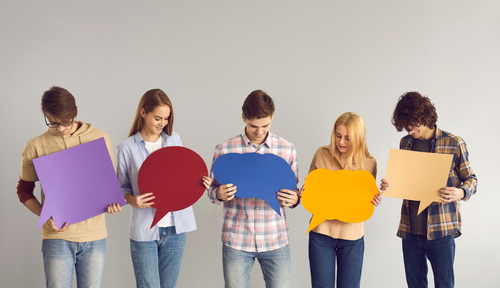 ---
5 Top Sociology Careers
Sociology graduates have a median salary of $89,110 per year, equivalent to $41.40 per hour. However, this pay range might require at least a master's degree.
Earning a Sociology degree offers a wealth of employment opportunities in a variety of fields. Careers that focus on communication, research, data analysis, and management can be a good fit for Sociology graduates. You can look for positions in the government or private sectors. Many choose a career path that allows them to make a difference in society. Some work in law enforcement and others pursue a career in higher education.
You may take a look at 5 of the best Sociology careers out there.
Sociologists
Sociologists Salary: $52,640 – $143,020 per year
Sociologists are often tasked to study human society and social behavior by examining several factors, including people's formed groups and social institutions and various social, political, religious, and business organizations. Their work settings are often collaborative, and they need to work with the team members to solve problems. It is part of their job to examine the effect of social influences on organizations, institutions, groups, and individuals. The typical day may involve designing research projects, testing theories about social issues, conducting surveys and interviews, collecting data, and analyzing results.
Sociologists can work in a broad field. They can find job positions in government agencies, schools, hospitals, banks, and many more. Some enter the field of healthcare, nonprofit organizations, and criminal law and justice.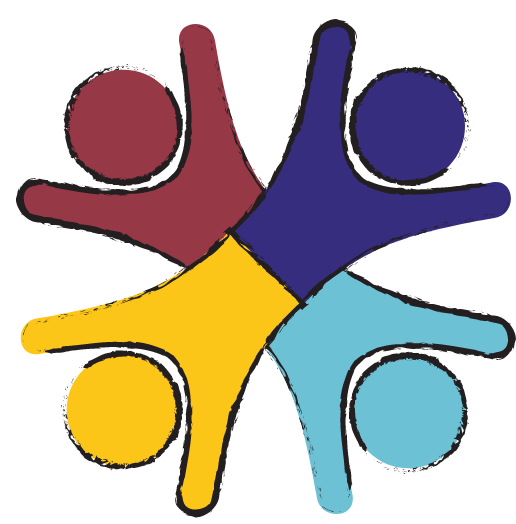 Social and Community Service Managers
Social Worker Salary: $69,600 per year
Most Sociology graduates choose something more meaningful for their career path. It is not surprising to find many of them in the field of social work. Social and community service manager, in particular, is their usual job title. According to BLS, the number of social and community service managers as of 2020 is around 174,000.
As social and community service managers, you will be responsible for overseeing the administrative aspects of community programs, ensuring that they meet the objectives set out by the stakeholders. They often with community members to determine the best programs and services needed by the community.
Social workers also analyze data to gauge the effectiveness of their programs. They might need to plan and manage outreach activities as well to boost awareness of such programs. They often work for organizations specializing in social and human services, including those that advance the needs of particular demographics such as children, older adults, veterans, and the homeless. The job is meaningful and fulfilling, mainly because it makes a difference in society.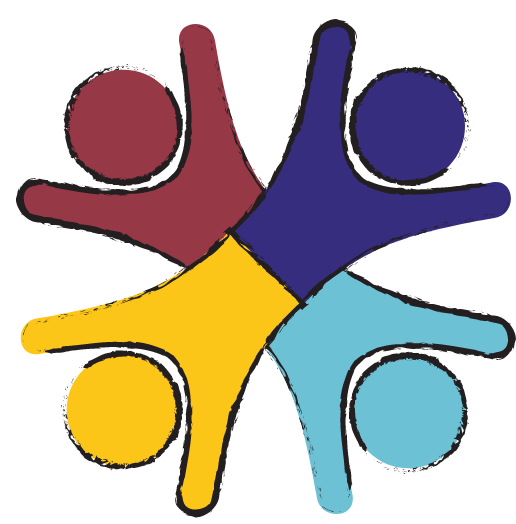 Policy Analyst
Policy Analyst Salary: $93,000 to $145,000 per year
Policy analysts are quite influential as they help shape political and social decisions. They are either involved in collecting information and analyzing potential policies to create recommendations or evaluating existing policies and their outcomes and sharing their finding with government officials and the public. A degree in Sociology is quite helpful for this kind of job as policy analysts utilize research and problem-solving skills when they shape society. They might need to highlight a political or social issue and craft solutions that can lead to a public policy or law. They can work in various organizations, whether in public, private, or nonprofit.
Policy analysts have to collect statistical data through surveys, focus groups, and interviews when exploring issues and crafting solutions. They will also need to analyze the data and how it can help them recommend potential policies.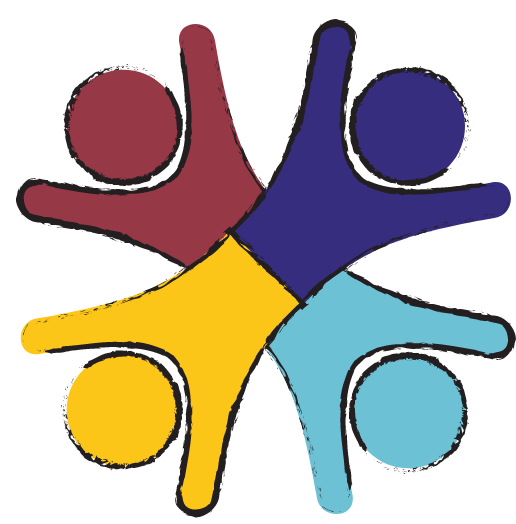 Management Consultant
Management Consultant Salary: $87,660 per year
Management consultancy is not confined to business graduates. A degree in Sociology can also be useful for this field. The job of a management consultant often involves helping organizations solve problems, improve performance, and maximize growth. The job entails conducting interviews with employees and preparing findings and recommendations for clients. Many of these responsibilities require you to deal with people and understand their behavior, especially when you deal with specialized areas like strategic leadership, organizational development, human resources, and talent management.
A competitive and demanding field, management consultancy is an exciting career with many perks. It can involve a lot of traveling and close team collaboration.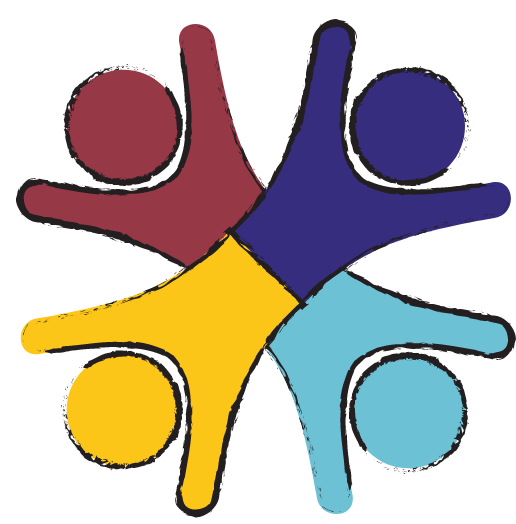 Higher Education Teacher
Higher Education Teacher Salary: $80,560 per year
Another career path for Sociology graduates is found in the field of education. Many are passionate about making a difference, and what better way to do that than teaching students the ins and outs of Sociology. As Sociology professors, you will be tasked to teach Sociology courses, conduct research, and even publish academic papers and journals. It is expected that you are sociable, patient, and resourceful. You must also be interested in the intricacies and subtleties of social interactions.
Sociology, social studies, anthropology, and related studies are some of the areas of interest you will often teach. Most Sociology professors earn at least a master's degree.